Tombstone, Arizona, is one of the world's more interesting places being somewhere that has a whole lot of Wild West history associated with it. For those who lived there in the early days however the promise of striking gold and getting instant wealth in what was supposed to be an "Eldorado" turned out not to be so and both men and women discovered ordinary life in the dust and wildness of Tombstone earning a living labouring and doing menial work turned the "Eldorado" into a "Helldorado". But there were Tombstone residents who did have an elegant sufficiency of wealth and one of these was a man named John Henry Greenway Albert. Mr. Albert had the finances to indulge a little and back in 1911 he indulged in the purchase of an Oldsmobile Autocrat for which he had plans to customize it and take it racing.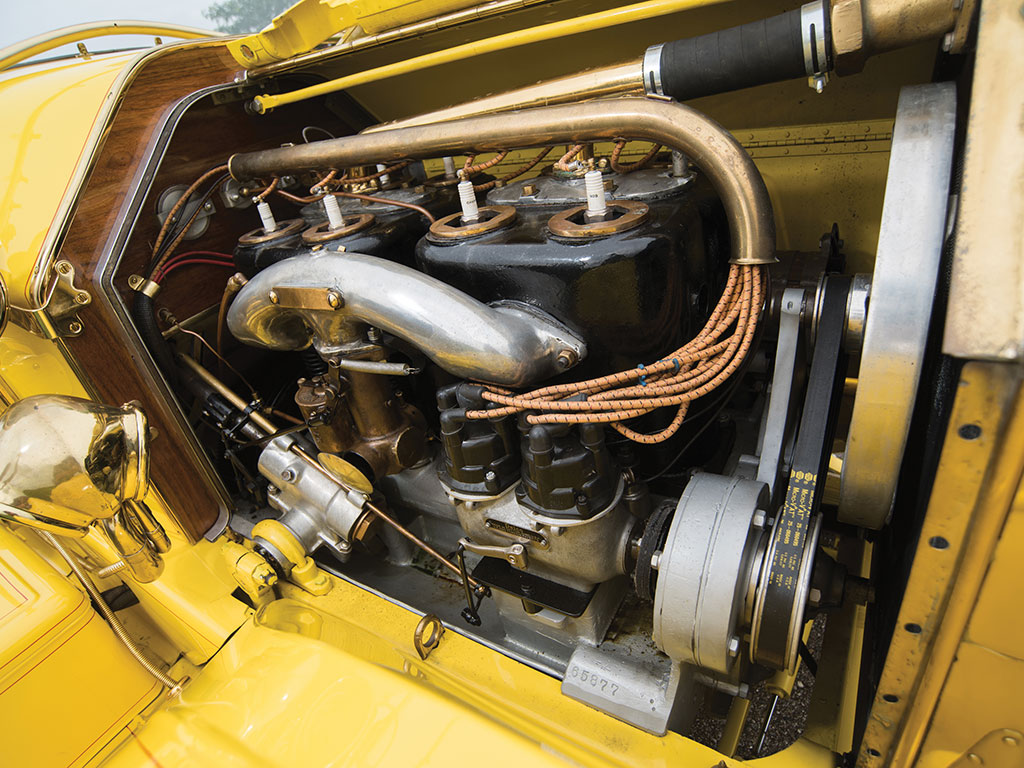 Greenway Albert was a successful mining engineer and came from a wealthy Maryland family so his acquisisiton of the Oldsmobile Aristocrat was not only to indulge that wealth but to also indulge his engineering passions. Mr. Albert and his chauffeur Columbus Ridge got busy on the Oldsmobile to customize it according to his vision.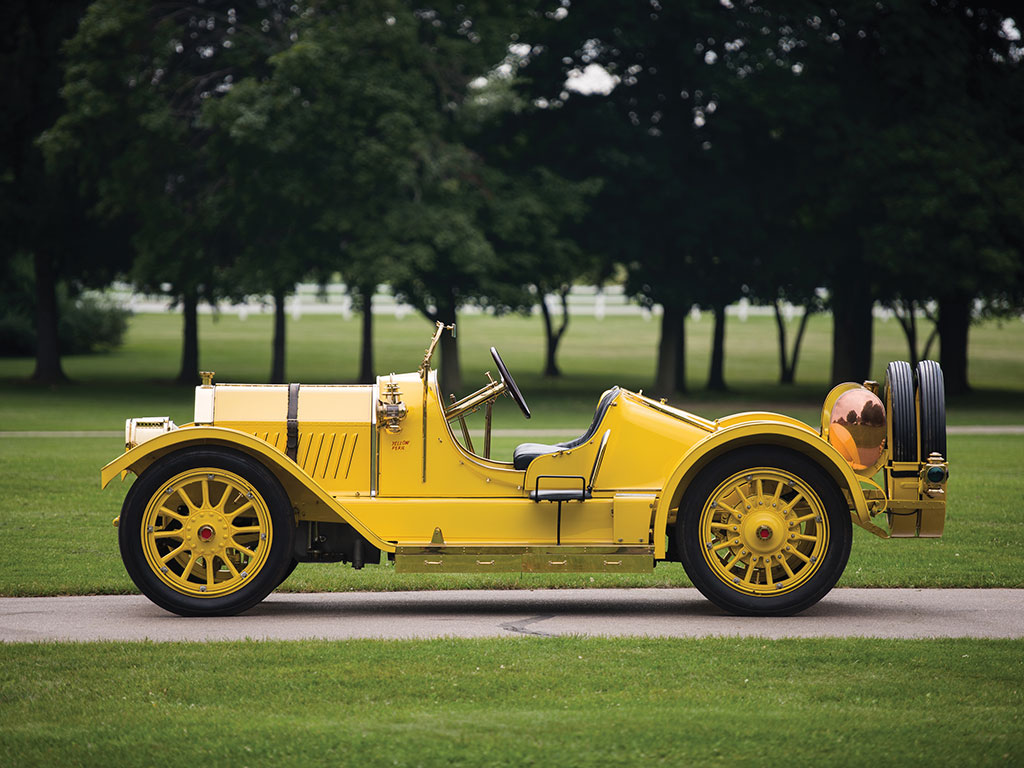 The rear coachwork was re-modelled into a sporting boat tail style made of aluminium but Greenway Albert was not satisfied with so little creativity. His engineer's mind had plans for the engine and not just plans for more power as most of us might expect, but something rather more imaginative and sophisticated. He created a gas producer system using the heat from the engine exhaust and to the gas produced added hydrogen. When the gas and hydrogen mix combined with free oxygen it produced a vapour that was drawn into the engine by vacuum. The system was not intended to make the engine more powerful but to use the vapour to keep the engine clean of carbon build up and thereby ensure it would produce its existing power for a long period of time.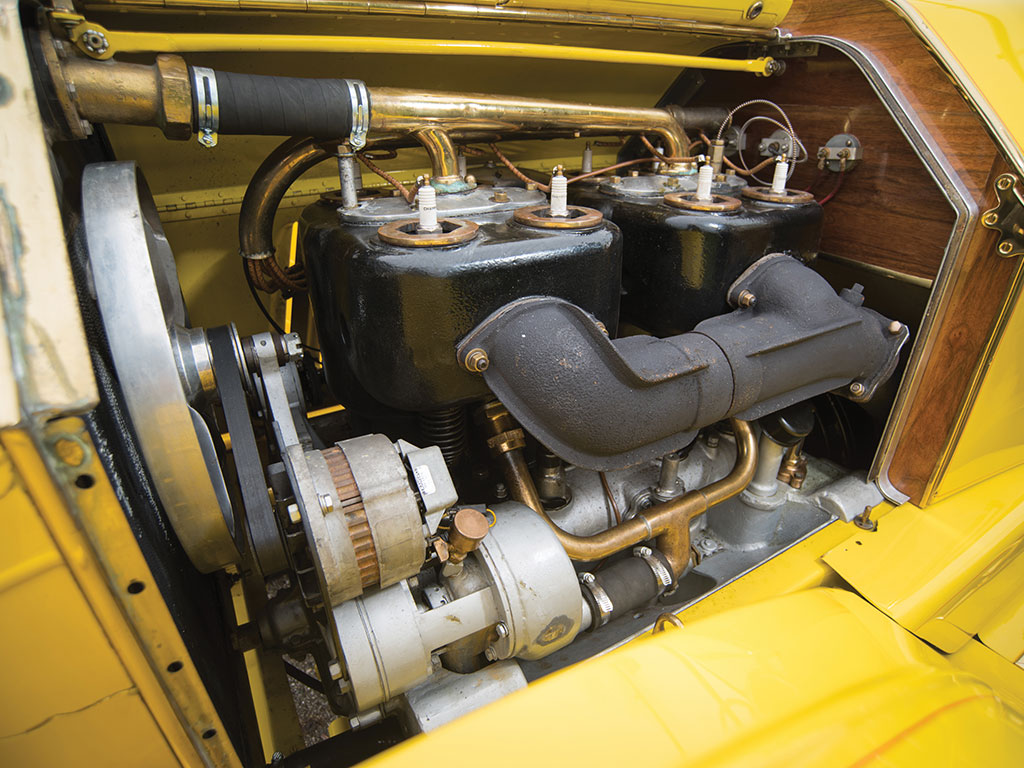 Greenway Albert named his shiny new bright yellow customized machine "Yellow Peril" and headed off to try his hand at motor sport and, hopefully, to show people how motor racing should be done. As it turned out Greenway Albert was a skilled and highly exuberant driver and there were few races he did not manage to win in his campaigns in Maryland, Delaware, Washington, D.C., and also over on the East Coast. He only admitted to losing a race in Washington on Labor Day, 1915 when he had skidded off the track and subsequently suffered an engine fire, possibly related to the not entirely reliable gas producer system.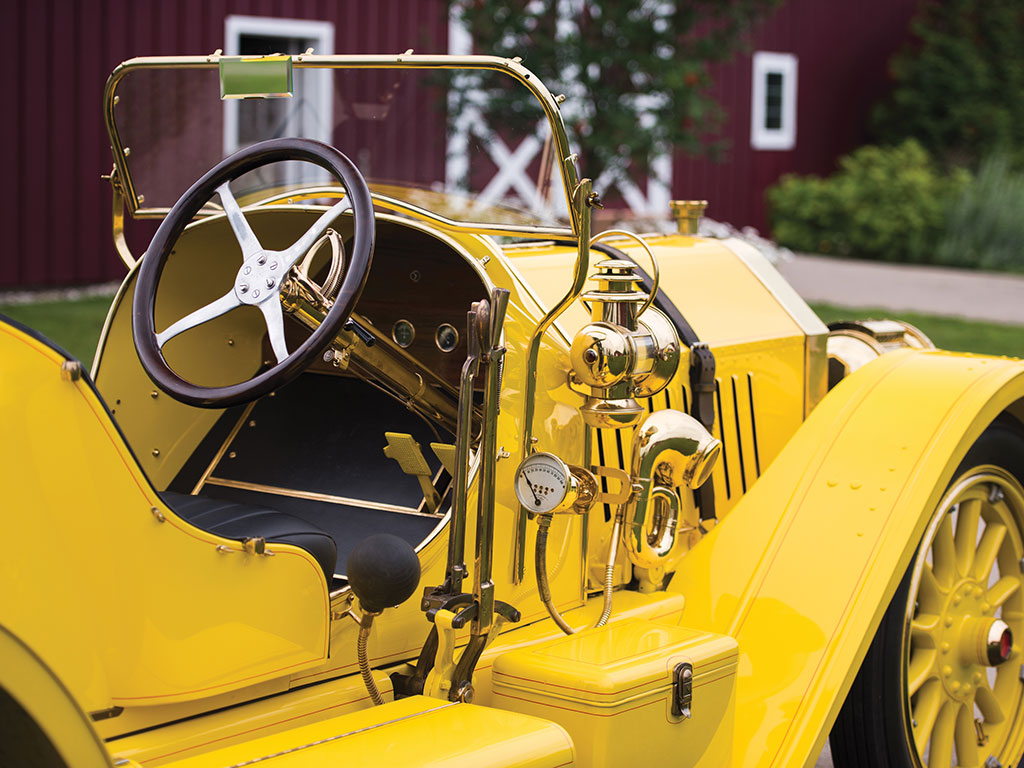 Greenway Albert kept the cars he owned and even when she ceased to be competitive any more he kept the Oldsmobile "Yellow Peril" which he modifed for another project. Because Tombstone had been nicknamed "Helldorado" by those who were less fortunate Greenway Albert got together with some citizens of that historic town and they established a "Helldorado" festival to be held in October each year. There was to be a parade and of course a young lady would be crowned "Helldorado Queen" and she would need a suitable carriage on which to be transported in the parade. To this end "Yellow Peril" had her rear end coachwork re-modelled again this time to accommodate a "Mother in Law" seat to transport, not a mother in law, but the Helldorado Queen.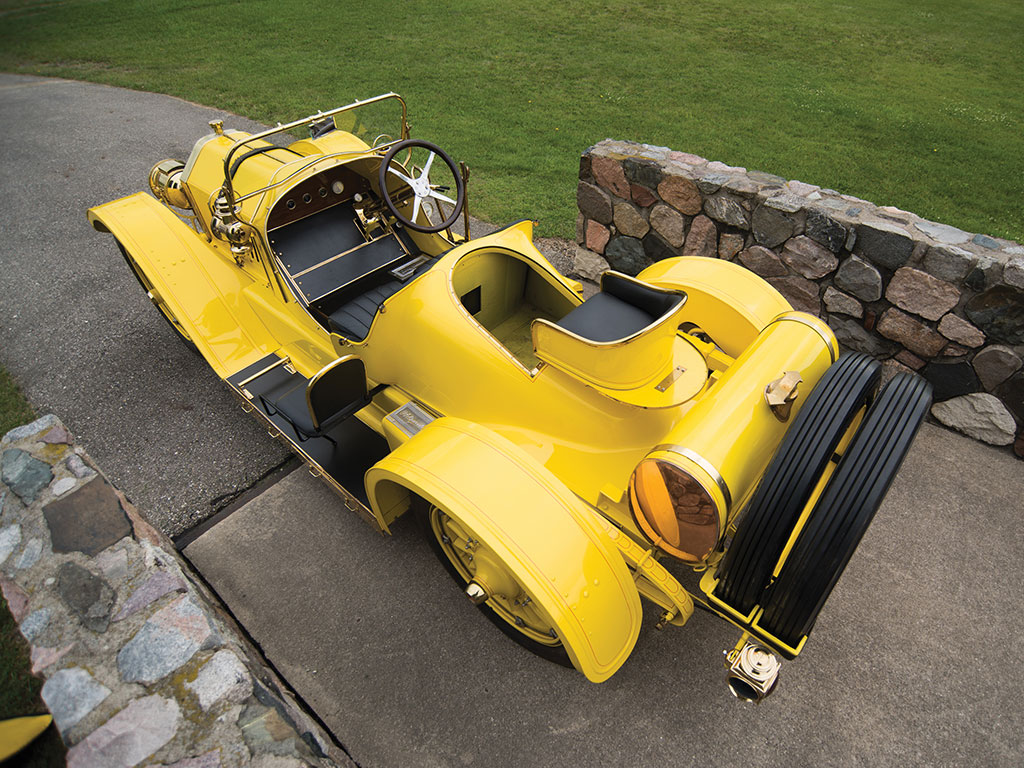 Greenway Albert passed away on August 13th, 1968, leaving behind the colourful world of Tombstone and the "Yellow Peril" that was so much a part of the town's history. The car has passed through several owners since that time but has been faithfully restored and is to be offered for sale by RM Sotherby's at their Monterey auction which will be held over 18th-19th August 2017
You will find the sale page for the "Yellow Peril" if you click here.
This is a car that is still capable of providing a "white knuckle" driving experience, or of transporting a beauty pageant queen in a dignified manner, or of grand touring with that 500 cu in. engine sounding no less impressive than a group of Harley Davidsons, in a car that provides a driving experience that is like being on a motorcycle even though you are on four nice big 38 inch wheels.
If you enjoy a certain amount of eccentricity as Greenway Albert did then this is likely exactly the car for you.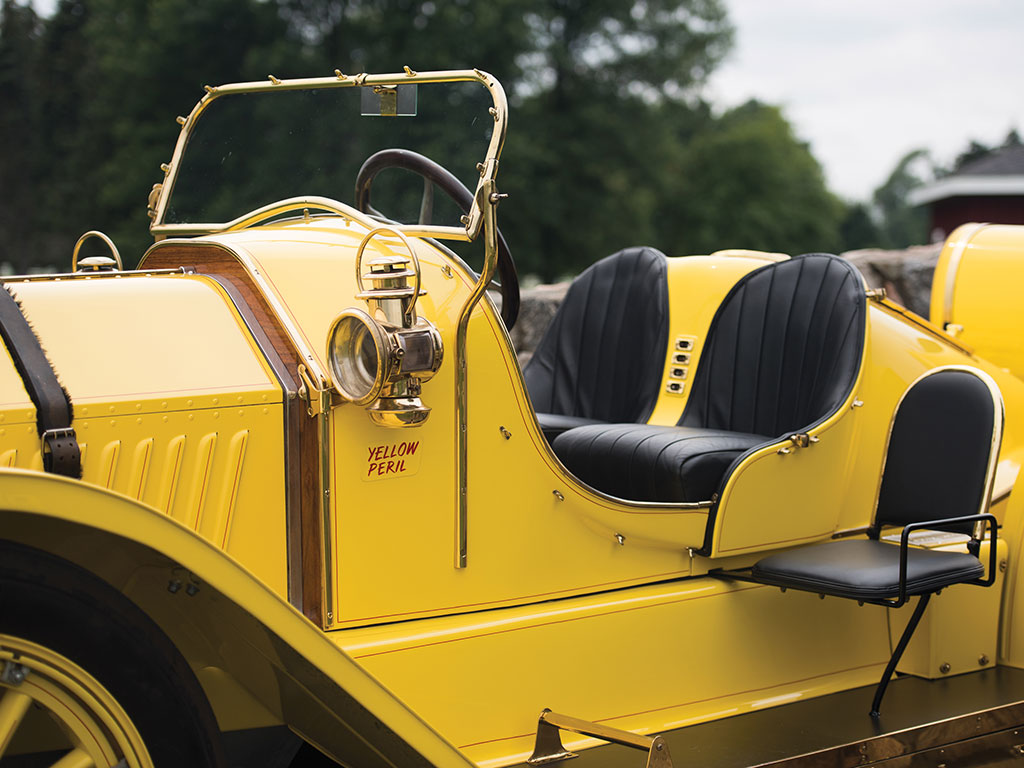 (All pictures courtesy RM Sotheby's).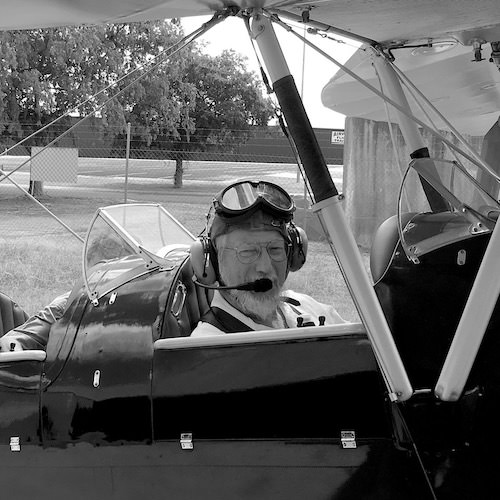 Jon Branch is the founder and senior editor of Revivaler and has written a significant number of articles for various publications including official Buying Guides for eBay, classic car articles for Hagerty, magazine articles for both the Australian Shooters Journal and the Australian Shooter, and he's a long time contributor to Silodrome.
Jon has done radio, television, magazine and newspaper interviews on various issues, and has traveled extensively, having lived in Britain, Australia, China and Hong Kong. His travels have taken him to Indonesia, Israel, Italy, Japan and a number of other countries. He has studied the Japanese sword arts and has a long history of involvement in the shooting sports, which has included authoring submissions to government on various firearms related issues and assisting in the design and establishment of shooting ranges.