People tend to have different tastes in their motor cars. Some want a car that is a full blooded sports performer, a car that can be a bit of a handful, a car that's a bit like a spirited horse. Others are just interested in comfort, in a car that gives them a silent "magic carpet" ride. In our last post we looked at a Bentley 6½ Litre Corsica Speed Six Sportsman's Saloon which is a car that would appeal to someone who's looking for a performance car that will take some serious effort to drive and yet will reward the driver with an automotive experience second to none. In this post we are going to look at a car that was made around the same time but which was made by "magic carpet ride" Rolls-Royce, not by "the Bentley boys" with a view to winning at Le Mans. The two cars are very different, and yet each fascinating in its own right.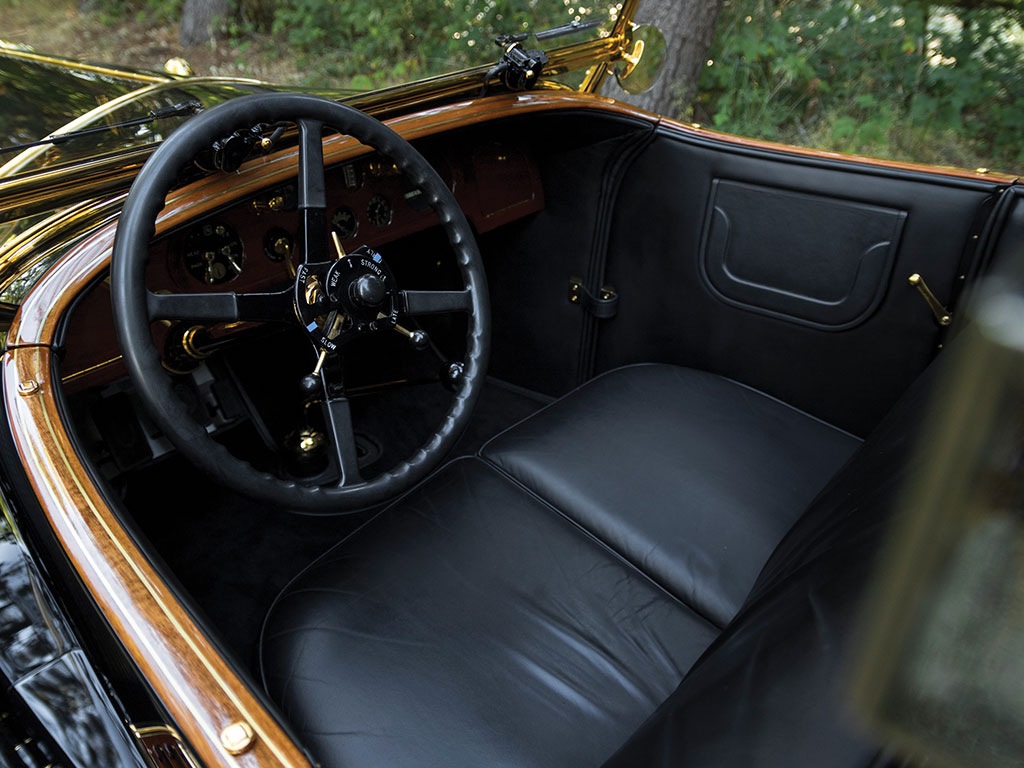 This Rolls-Royce Phantom I was custom made for a lady named Irene Schoelkopf Carman who had married C.P. Hugo Schoellkopf, one of the richest men in Buffalo. This Phantom I was made by Rolls-Royce at their Springfield, Massachusetts workshops and has some significant features that "cost extra", as in cost rather a lot extra. The color scheme of the car is a tasteful black with a subtle sheen like that of Japanese lacquer. Chromium or Nickel plating can be a tad garish so Mrs Schoelkopf Carman decided that gold plating would produce a softer and far more tastefully restrained appearance and indeed it compliments the black lacquer nicely.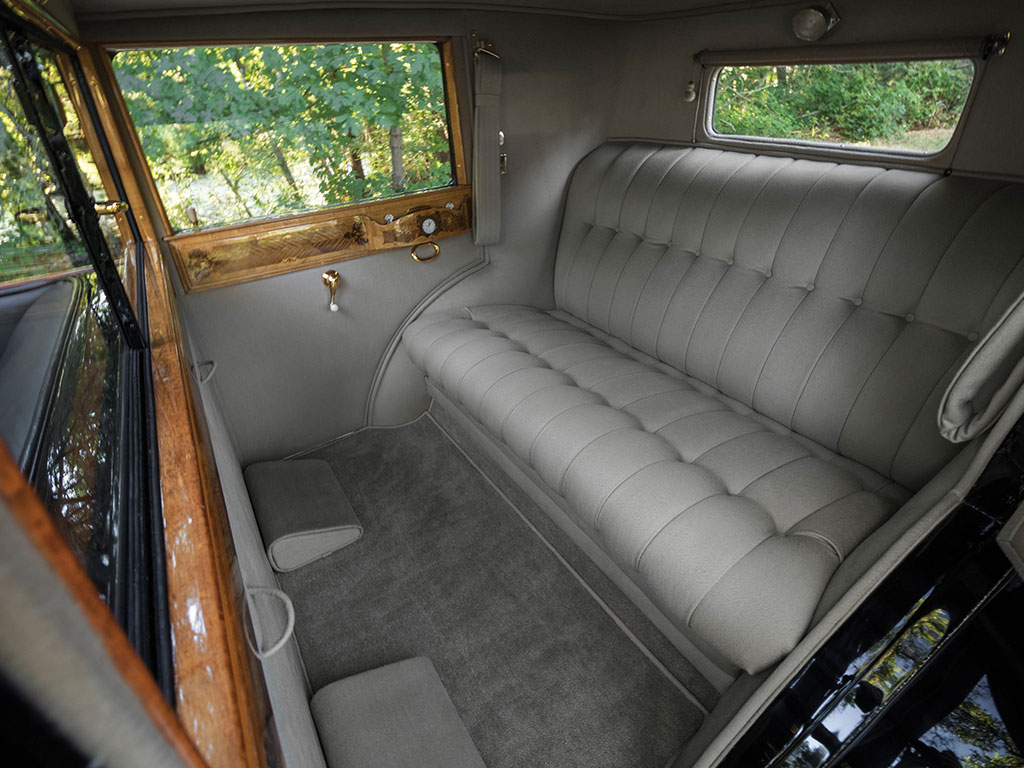 The Phantom was also custom fitted with "sham cane" canework trim decorating the rear quarter panels and extensive use of gentle on the eye walnut and mahogany marquetry in the car's interior such as on the division and inside rear door panels.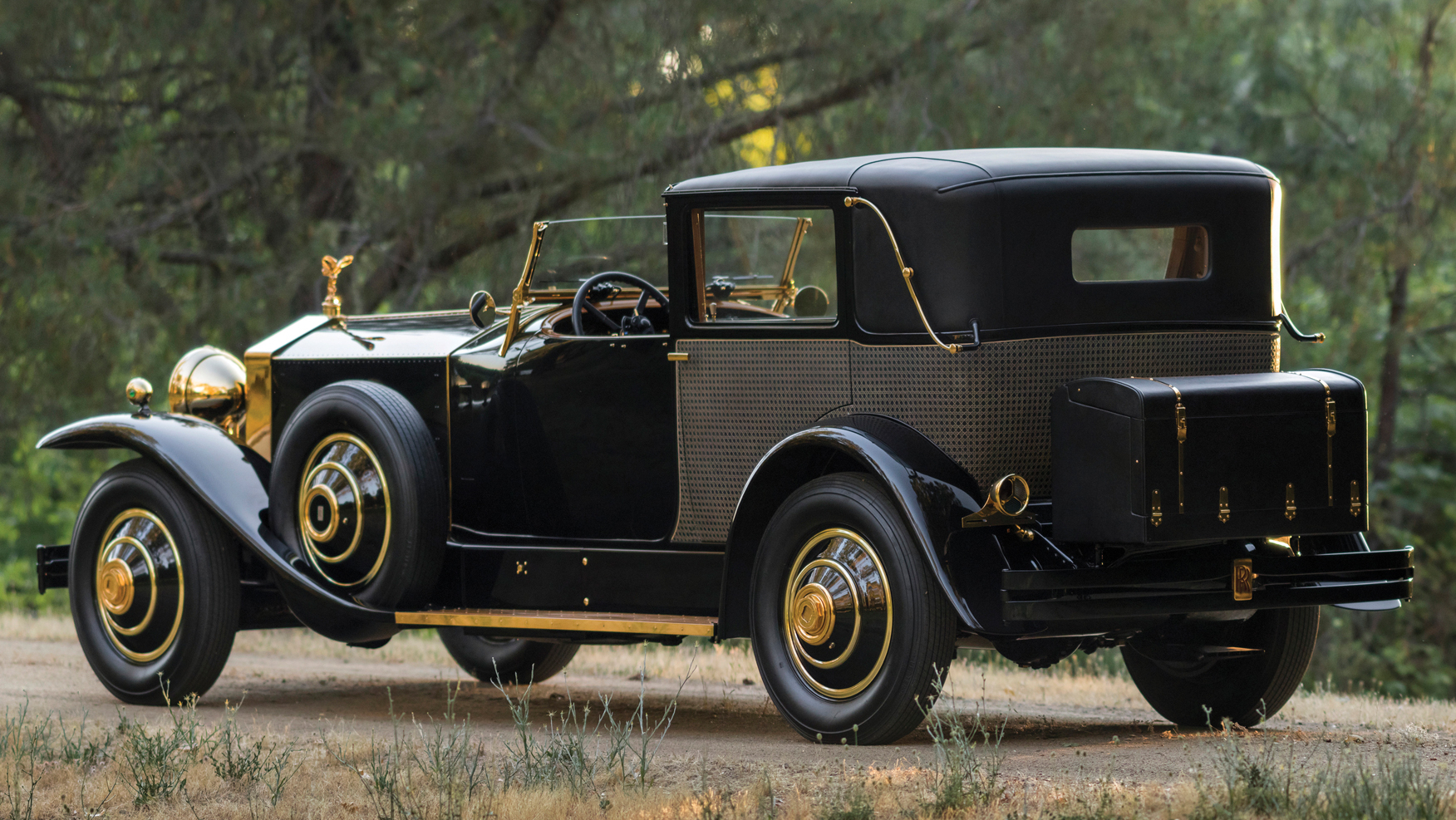 Mrs. Schoelkopf Carman was in all likelihood not greatly interested in the technical specifications of her new car. Rolls-Royce understood that their customers were often not concerned by such things and so they typically only described the power of their engines as "sufficient" without boring people with numbers or even an indicator of what the engine might be "sufficient" for. In truth Indian Maharajahs found that Rolls-Royce engines were sufficient for the exigencies of going on Shikar for tiger and gaur hunts and the Rolls-Royce engines had proved their worth during the First World War in the hands of the likes of T.E. Lawrence or "Lawrence of Arabia" as he came to be known.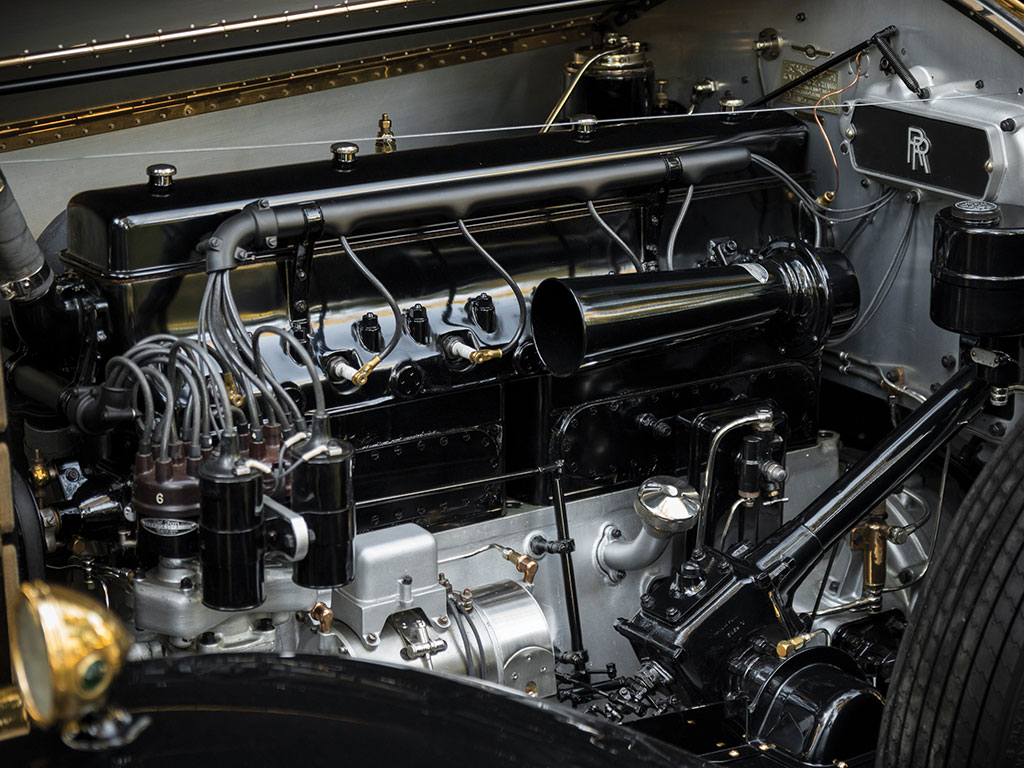 The 7.7 liter in-line six cylinder engine of the Phantom I was smooth running and sufficient. Its three speed gearbox was mounted separately and the car's suspension comprised semi-elliptic leaf springs at the front and cantilever springing at the rear. The four wheel power brake system was used by Rolls-Royce under license from Hispano-Suiza.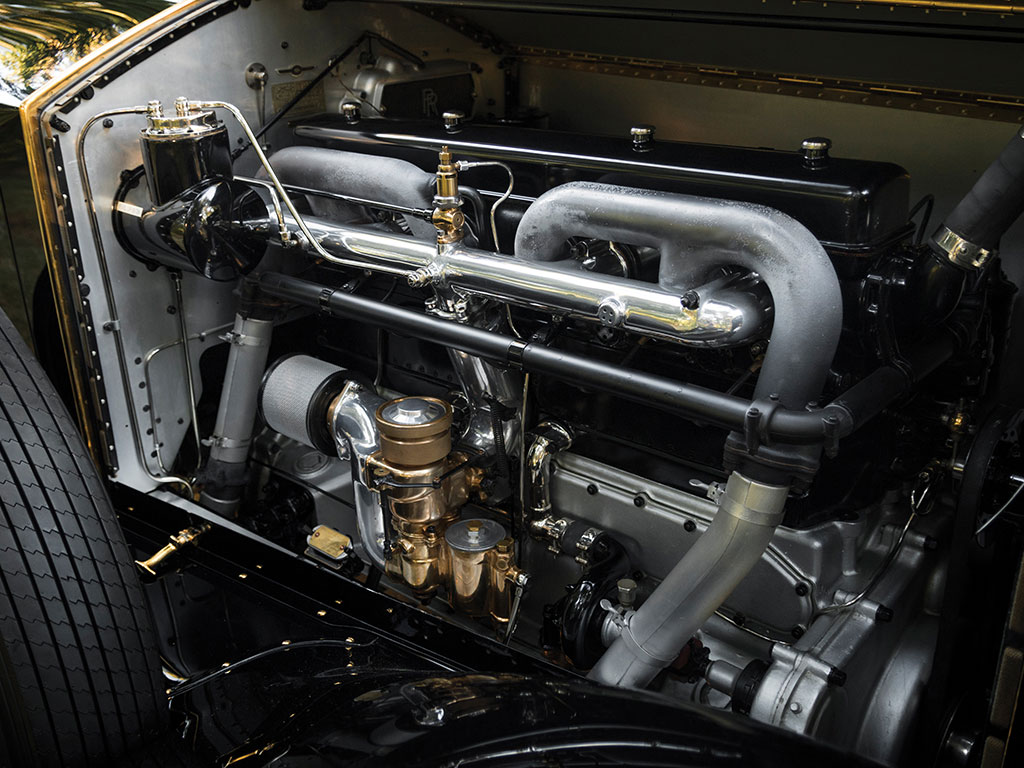 The US made Rolls-Royce Phantom I had some improved features over the British made on including a centralized Bijur lubrication system and a dashboard mounted fuel gauge; this information being of interest to Mrs. Schoelkopf Carman's chauffeur who no doubt greatly enjoyed the experience of driving this great car with all its technical refinements.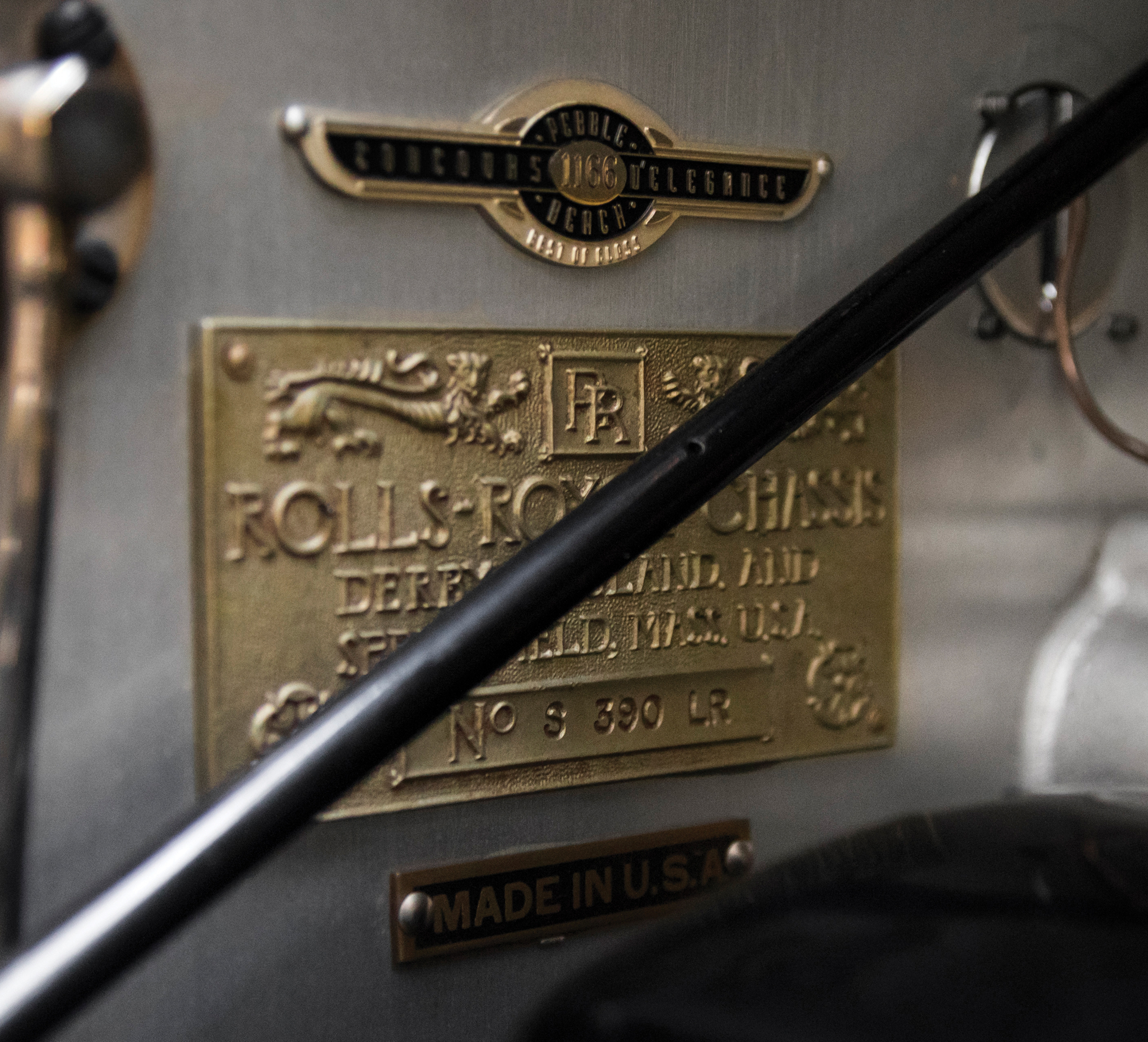 This Phantom I has lived a somewhat pampered life and is coming up for sale by RM Sotheby's at their Monterey sale as is the Bentley 6½ Litre Corsica Speed Six Sportsman's Saloon we featured previously.
You will find the RM Sotheby's sale page with a more detailed history for this car if you click here.
Expected sale price is in the range USD$750,000-$950,000.
This is a superb example of a Rolls-Royce Phantom I and would make a fabulous addition to a collection of Rolls-Royce and Bentley motor cars.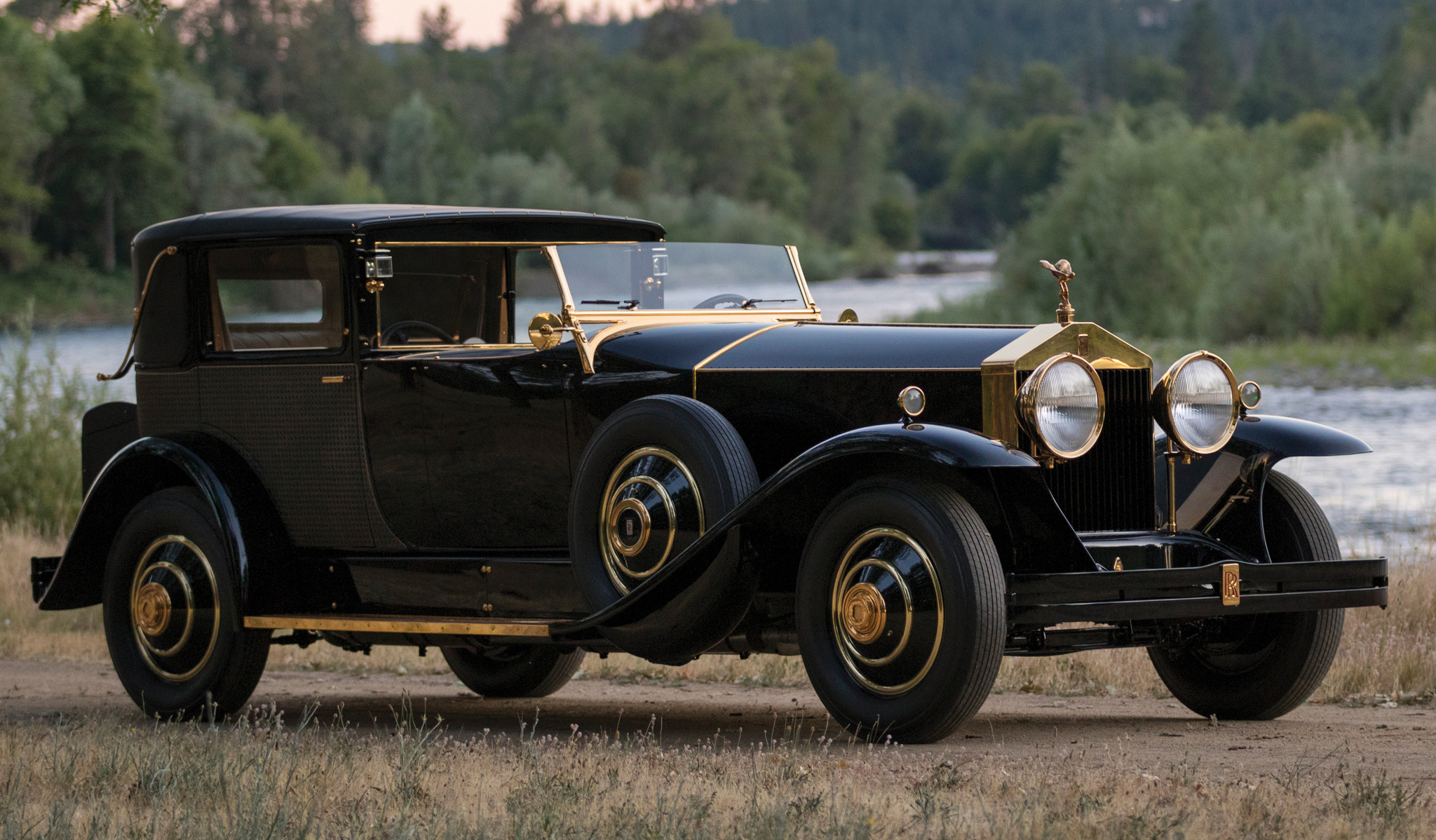 (All photos credit: Patrick Ernzen ©2017 Courtesy of RM Sotheby's)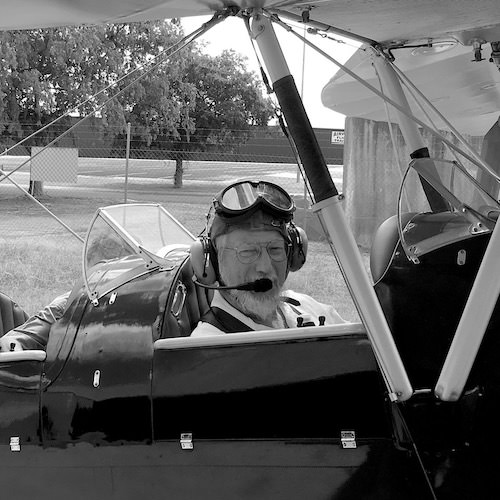 Jon Branch is the founder and senior editor of Revivaler and has written a significant number of articles for various publications including official Buying Guides for eBay, classic car articles for Hagerty, magazine articles for both the Australian Shooters Journal and the Australian Shooter, and he's a long time contributor to Silodrome.
Jon has done radio, television, magazine and newspaper interviews on various issues, and has traveled extensively, having lived in Britain, Australia, China and Hong Kong. His travels have taken him to Indonesia, Israel, Italy, Japan and a number of other countries. He has studied the Japanese sword arts and has a long history of involvement in the shooting sports, which has included authoring submissions to government on various firearms related issues and assisting in the design and establishment of shooting ranges.