The Sunbeam S7 and S8 motorcycles are sometimes called "The Rolls Royce of motorcycles" because of their design, and the excellence of their manufacture. They are also motorcycles with an interesting history. The S7 and S8 were designed by an Austrian gentleman named Erling Poppe, who was born in Steyr, Austria, the home of the Mannlicher-Schönauer and Steyr Mannlicher rifles, and who trained as an engineer in Birmingham, in Britain. The design of the Sunbeam was based on the wartime BMW R75 motorcycle, the plans for which were obtained by the BSA company along with the rights to the Sunbeam brand after the Second World War. Interestingly the design of the earlier BMW R-71 was adopted by the Soviet Union where it became known as the Dnepr M-72, perhaps better known simply as the Ural. Nowadays under the Russian IMZ Ural brand these motorcycles are quite ubiquitous in Asia, especially in Asian nations with a communist heritage, such as Vietnam for example.
The Sunbeam S8 we are featuring has an interesting lineage but is not simply a copy of the BMW R-71. Whereas the BMW used twin horizontally opposed cylinders, Erling Poppe decided it would be much better to use twin in-line cylinders, but still favouring the shaft drive for reliability. The in-line twin overhead camshaft engine had a capacity of 498cc, and the Sunbeam used standard BSA forks and 7″ front drum brakes. Rear suspension was of the plunger type. The overall effect being one of refinement enhanced by quality British workmanship.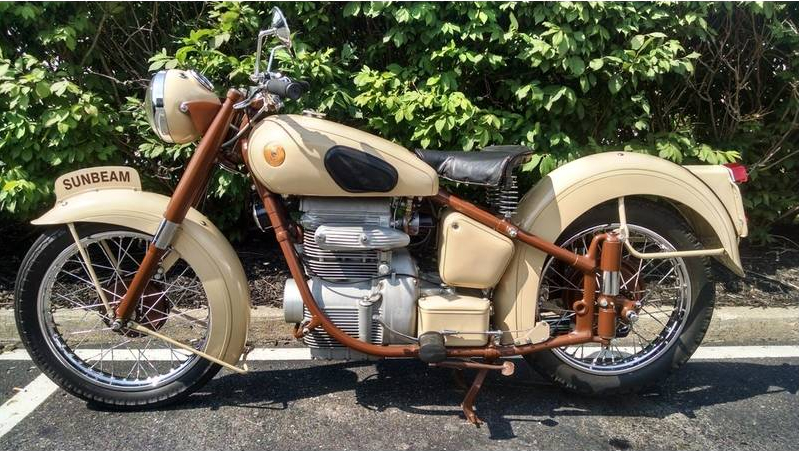 For those interested in this classic antique British Sunbeam S8 you will find the motorcycle for sale on the Cycle Trader website if you click here.
For those interested in a modern made but classic design motorcycle renowned for its ruggedness then you'll find the IMZ Ural website if you click here.
The Ural also gets honourable mention on the Silodrome website. You'll find the Ural M70 on Silodrome if you click here.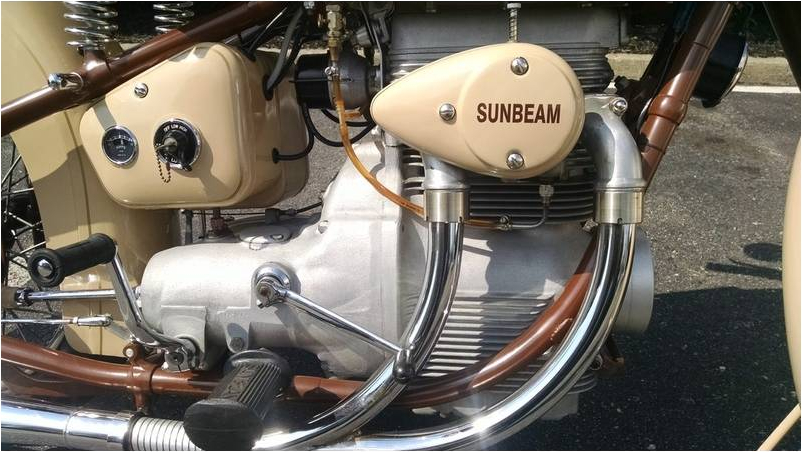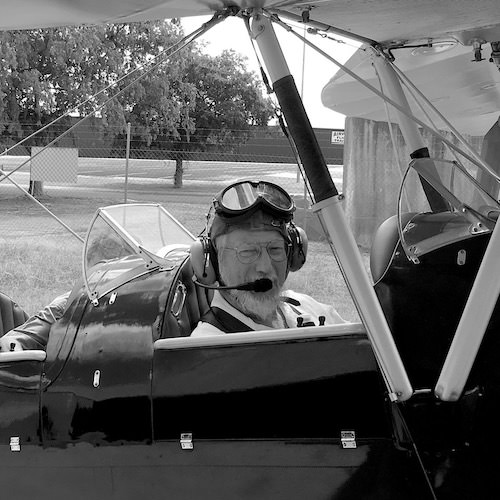 Jon Branch is the founder and senior editor of Revivaler and has written a significant number of articles for various publications including official Buying Guides for eBay, classic car articles for Hagerty, magazine articles for both the Australian Shooters Journal and the Australian Shooter, and he's a long time contributor to Silodrome.
Jon has done radio, television, magazine and newspaper interviews on various issues, and has traveled extensively, having lived in Britain, Australia, China and Hong Kong. His travels have taken him to Indonesia, Israel, Italy, Japan and a number of other countries. He has studied the Japanese sword arts and has a long history of involvement in the shooting sports, which has included authoring submissions to government on various firearms related issues and assisting in the design and establishment of shooting ranges.