Although we tend to think of double rifles as being heavy caliber dangerous game stoppers, in reality the British and sportsmen on the Continent simply considered the double rifle as being the arm of a gentleman or gentlewoman. Just as it was "simply not done" to turn up to a pheasant or grouse shoot with anything other than a side by side double barreled shotgun by a maker of suitable prestige, so it was thought much preferable to have a double barrel rifle for most of one's hunting pursuits whether that be hunting hippo along the Zambezi, or deer on a British estate, or foxes and rabbits. The side by side double reigned supreme for most gentile hunting activities.

The consideration of what sort of gun or rifle one would purchase in British society was, and to an extent still is, governed by class, just as one's choice of motor car was and still is. In British society those of the upper classes would tend to choose a motor car of a suitable marque to match their social standing. This explains the post-war "badge engineering" of British cars. Cars that were basically the same were given different grilles and interior treatment and branded Austin or Morris for the lower class models, and Wolseley or Riley for the higher social status buyers. American car makers did the same sort of thing in the 1950's and 1960's. Similarly with one's choice of shotgun or rifle. For the upper classes and those of the affluent set a suitable gun would be purchased from the likes of Purdey or Holland & Holland. A gun from Thomas Bland and Sons was considered to be a "gamekeeper's gun", and of course factory made guns were for the middle and lower classes. This may sound a little odd to Americans and Australians, but it was a reality in Britain and no doubt to some extent still is.

A double rifle is of course an entirely sensible choice for a fox and rabbit rifle: and .22 Hornet is one of the best caliber choices one could make, especially in Britain where its light report will not cause consternation from neighboring farmers, who will be happy the fox population is being reduced. The .22 Hornet also allows for the rifle to be made very light, and the E.J. Churchill in our pictures tips the scales at a  modest 3 lbs. 12 oz: not at all a burden to carry for one's meanderings amongst the hedgerows.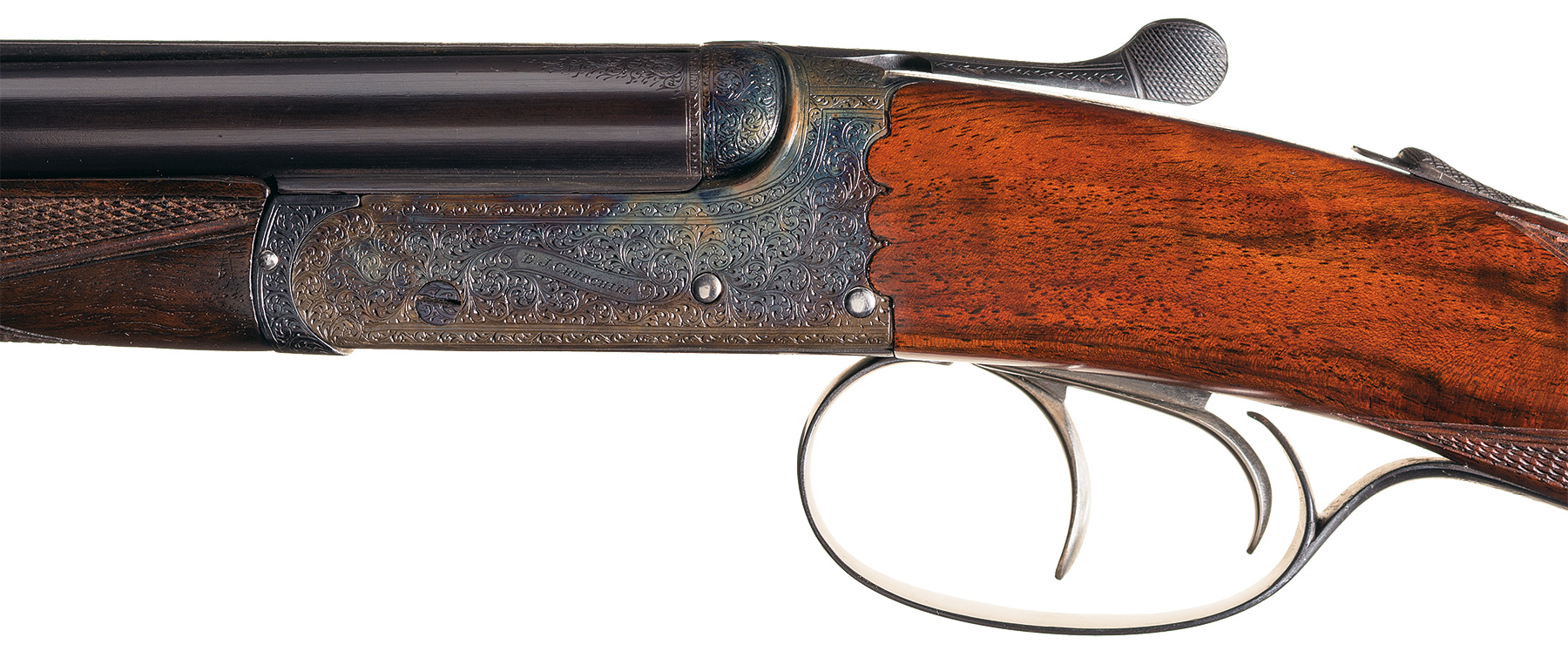 So it was when Major (later Lieutenant) General HRH The Maharaja of Patiala ordered a nice little small game rifle for himself in around 1931-1932 he chose to have London gunmaker E.J. Churchill make him this neat little double rifle in .22 Hornet. The rifle features an express style quarter rib with a rear sight of two folding leaves graduated to "50" and "100" yards, complimented by a ramp mounted bead front sight with a tunnel cover. The rifle action is neatly engraved and case hardened with gold inlay used for the word "Safe" to show when the safety catch is applied and "22 Hornet" underneath the action to denote the ammunition to be used.

The stock is 14″ and is checkered on the fore-end, grip and butt. Barrels are 22″.
This rifle is coming up for sale by Rock Island Auction at their April 2018 Premier Auction to be held on April 14th, 2018.
The condition of this rifle is described as follows: "Professionally restored and excellent. The barrels exhibit 95% plus blue finish showing only very minor high point thinning and scattered collector type handling marks. Action is excellent, engraving clear and crisp throughout, very slight loss of gold inlay on one of the numerals on the floor plate. Stock with very minor storage and handling blemishes, checkering remains sharp. Mechanically fine. An exceptionally rare and highly desirable rifle with a wonderful ownership pedigree. Provenance: William J. Feldstein Collection, purchased in 1986 from John Saunders, noted as refurbished by John Rigby & Sons; Provenance: Robert M. Lee Collection."
You will find the sale page for this rifle with more information if you click here.
This is a very neat little rifle that would make a great conversation piece in a collection, and would also be a neat rifle to take on fox whistling and bunny busting expeditions.

(Pictures courtesy Rock Island Auction).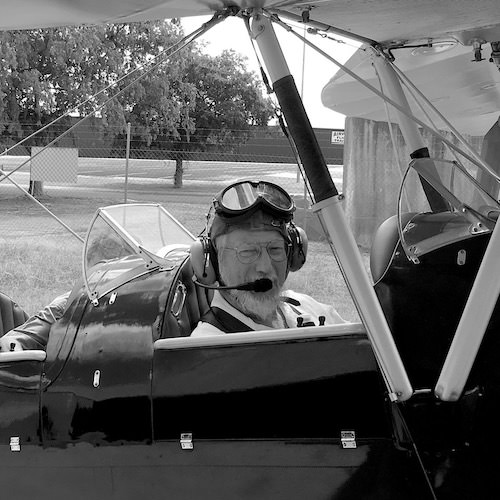 Jon Branch is the founder and senior editor of Revivaler and has written a significant number of articles for various publications including official Buying Guides for eBay, classic car articles for Hagerty, magazine articles for both the Australian Shooters Journal and the Australian Shooter, and he's a long time contributor to Silodrome.
Jon has done radio, television, magazine and newspaper interviews on various issues, and has traveled extensively, having lived in Britain, Australia, China and Hong Kong. His travels have taken him to Indonesia, Israel, Italy, Japan and a number of other countries. He has studied the Japanese sword arts and has a long history of involvement in the shooting sports, which has included authoring submissions to government on various firearms related issues and assisting in the design and establishment of shooting ranges.