The movies never seem to get the story right. When I was young I went to see the movie "Lawrence of Arabia" and happily believed that it was a historical account of what had actually happened. It was an illusion that was shattered however when a friend took his uncle to see the movie. His uncle had served with Lawrence in the desert campaign and his uncle was utterly disgusted with the movie. He came out of the theater saying "It wasn't like that. Lawrence wasn't like that!" It was a wake-up call that broke the movie illusion, built as it is on spectacular imagery and powerfully emotive music. That Lawrence was an extraordinary man there is no doubt. That his story was taken hold of by others who wanted to profit from it by embellishing the tale to T.E. Lawrence's expense there is also no doubt.
T.E. Lawrence took steps to get out of the public spotlight after the war and the fame that came to him from it primarily engineered by a journalist named Lowell Thomas who had been with Lawrence and the arabs for a couple of weeks in 1918 and who used the photographs he had taken to create a show after the war which he then toured with and for whom the show proved to be highly lucrative. Although Lawrence appears to have cooperated for a while with Lowell Thomas' efforts he stopped and then sought to take on a different identity, initially as one "John Hume Ross" in which guise he attempted to join the R.A.F. and managed to pull some strings to achieve this despite having been forced to admit that "John Hume Ross" was not his real identity. Subsequently Lawrence changed his name again to T.E. Shaw and initially joined the Royal Tank Corps in 1923 and then returned to the R.A.F. in 1925.
Fame continued to pursue him however and the notoriety resulted in him being posted to a remote post in India between 1926-1928 before returning to Britain and purchasing property. He remained in the R.A.F. stationed at Bridlington in Yorkshire until 1935 specializing in high speed boats and seeming to be happy with the anonymity and creativity of his work. Lawrence left the R.A.F. at the end of his enlistment somewhat reluctantly and found his real joy in riding his Brough Superior SS100 in the English countryside. There is something liberating in riding a motor-cycle and for Lawrence this was his real joy. And it was whilst he was doing that thing that gave him so much pleasure that one day Lawrence happened upon two boys on their bicycles unexpectedly and in trying to avoid them he crashed the big Brough and received head injuries that would cause his death six days later. His death was not in vain however and it was because of it that a neurosurgeon named Hugh Cairns took on a study of motor-cycle injuries which led to military and civilian motor-cyclists being required to wear crash helmets.
What would T.E. Lawrence have thought of the movie "Lawrence of Arabia"? I suspect we would not have seen him gracing the red carpet at the film's premiere.
The movie poster we are featuring is coming up for auction along with a great deal of entertainment industry memorabilia at the Bonhams "Entertainment Memorabilia" auction to be held in London on 29th June 2016 in London.
You will find the auction page for this poster if you click here.
The movie, launched in 1962, is really a drama loosely based on the real people and real events. Like all movies it is not likely to be historically accurate. But the sound track is beautiful. And perhaps the next time you put your crash helmet on you might spare a thought for a man who was undoubtedly a hero in every sense of the word, and whose integrity was too deep to let him to capitalize on his achievements.

(Feature image at the head of this post courtesy Bonhams).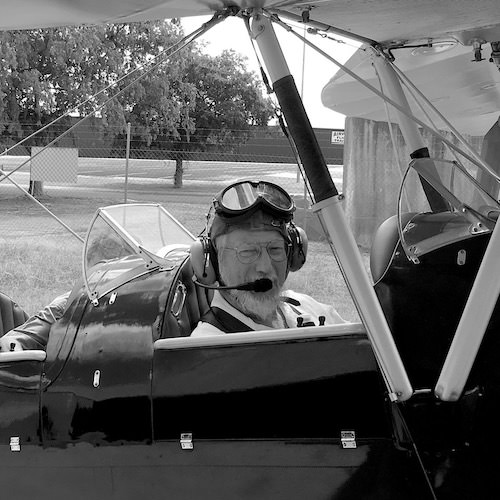 Jon Branch is the founder and senior editor of Revivaler and has written a significant number of articles for various publications including official Buying Guides for eBay, classic car articles for Hagerty, magazine articles for both the Australian Shooters Journal and the Australian Shooter, and he's a long time contributor to Silodrome.
Jon has done radio, television, magazine and newspaper interviews on various issues, and has traveled extensively, having lived in Britain, Australia, China and Hong Kong. His travels have taken him to Indonesia, Israel, Italy, Japan and a number of other countries. He has studied the Japanese sword arts and has a long history of involvement in the shooting sports, which has included authoring submissions to government on various firearms related issues and assisting in the design and establishment of shooting ranges.