In the US perhaps the greatest motor race is the Daytona 500. It combines big stock cars with big and beautiful sounding V8 engines roaring around a track with an earthy thundering that just draws you in like a moth to a flame. The Europeans have Formula 1 with engines that emit a high pitched near scream like we imagine Tam O'Shanter's Cutty Sark would wail as she pursued him and snatched away the tail of his gray mare, or perhaps it's something like the scream of the horse. But, wonderful though the Daytona 500 and Formula 1 may be, there is a motor race that's run on the second Sunday in October that beats them both because it combines big V8 cars with a circuit that's so challenging it might make a Formula 1 driver's face as pale as that of the Cutty Sark. And, just for good measure at what other motor race in the world are you likely to see a kangaroo hop onto the circuit to get a better view?
Kangaroos are more intelligent than sheep and they tend to have quite good taste in motor sport, they just aren't quite intelligent enough to figure out that though you get a really good view from the middle of the track you spend a lot of time hopping around to avoid the cars. Then again perhaps I'm missing something. Perhaps the kangaroos are training a dodge ball team and they've seen the movie "Dodge Ball" i.e. "If you can dodge a car you can dodge a ball…".
I am of course talking about the Bathurst 1000 motor race which is run on ordinary public roads around the town of Bathurst in New South Wales, Australia. To get into the spirit of typical Australian culture before you watch a Bathurst 1000 motor race you might want to try watching a game or two of Australian Rules Football. No, Aussie football is not rugby, and no it's not soccer either, nor is it American. Like the Bathurst 1000 it's unique, right down to it's sleeveless Guernseys, stubby shorts and guys manning the goals in white hats and coats waving flags. And while you're watching the Australian Football or the Bathurst 1000 you may want to complete the cultural experience by munching on an Australian meat pie and sipping on a frosty Fosters Lager. The pies are referred to as "meat' pies for a reason coincidentally. Any sort of meat could be in one, including that of any kangaroos who failed the test to get into the dodge ball team. Perhaps its not only Colorado that has a "Road Kill Grill".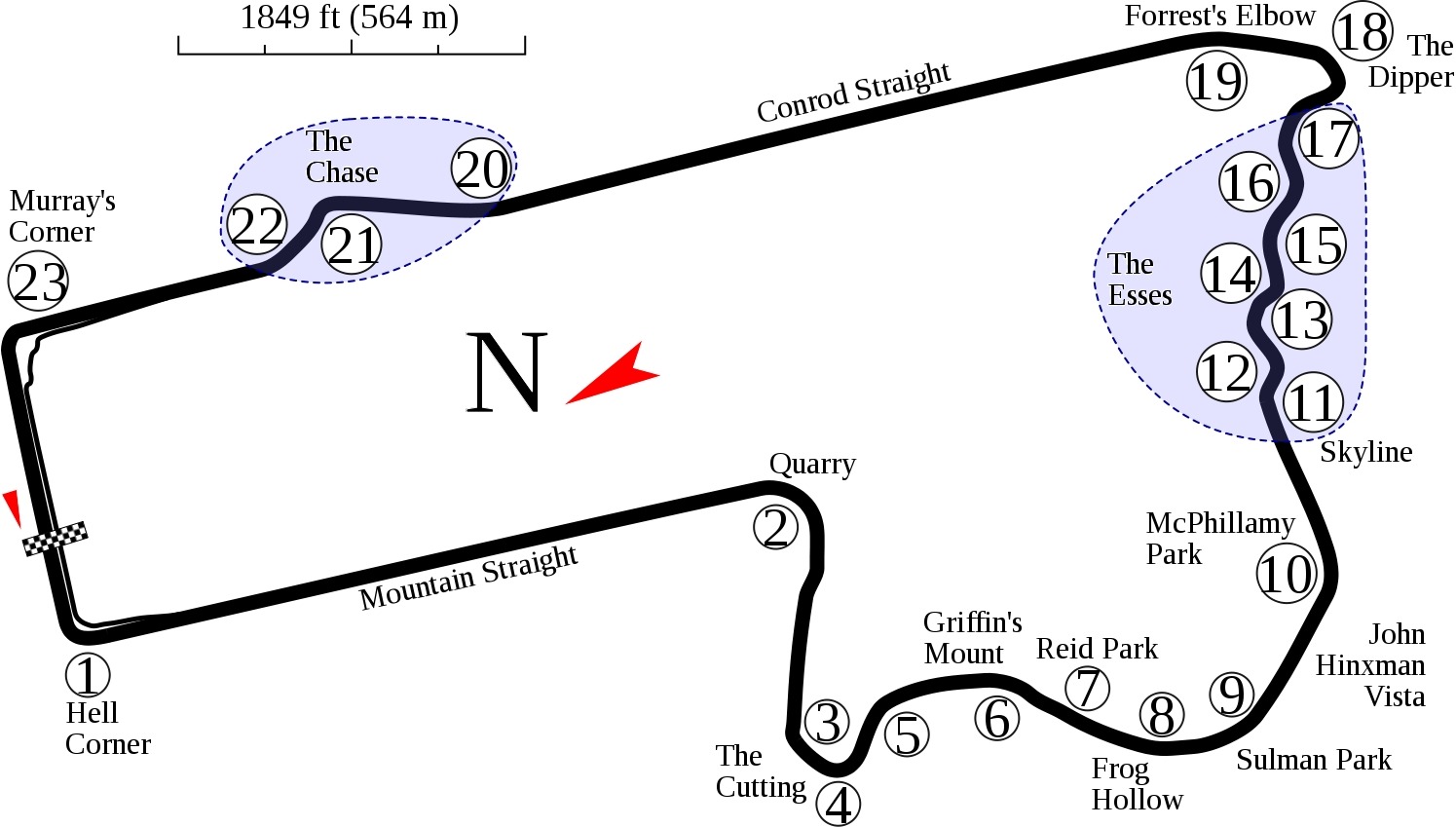 The Bathurst 1000 began life on a different circuit back in 1960 as the Armstrong 500, a five hundred mile race and moved to the Mount Panorama circuit in 1963. It became popular quickly as the race required stock standard road cars for the race. So it became a way for manufacturers to compete for sales in a popular public event, coining the phrase "Win on Sunday, sell on Monday". Although in the early years of the race it was dominated by the British Mini Cooper and the Ford Cortina GT the emergence of the V8 powered "super cars" soon changed the competition. The first model Ford Falcon GT was the car that did that surprising many of the pundits with it's sheer raw power. I had a chance, not to drive one unfortunately, but to see one of these close up in action when I was doing a competition drivers course on an Australian race track in 1970. The big Falcon would spin its wheels in first, and in second, and in third you could hear the tires howling for grip as it disappeared up the straight. I did get to experience that power a few years later however when a friend bought a Bolwell Nagari and I was allowed to take that for a spin. The Bolwell Nagari was essentially the engine and drive train from a Falcon GT shoehorned into a lightweight fiberglass body. The result being my neck muscles were grateful for the strategically placed headrests. It was an awesome car and it is just as well I wasn't its owner otherwise I might not have survived to be telling this tale.
Following on from the Falcon GT victory Ford's main competitor General Motors Holden created a two door coupe they called the Monaro with a big V8 in it and brought it to Bathurst the following year. The pattern was set and Bathurst became known for the Ford versus Holden battle which has gone on for decades, with a bit of input from Chrysler also.
Here we have an American's view of the Bathurst 1000.

And for those who have their meat pies and Frosty Fosters ready the 2012 full race is below.

So I hope you enjoy "The Great Race" and perhaps one day you'll be heading "down under" to experience the iron, the oil and the thunder on the mountain at first hand.
(Feature image is of a signed photograph of the "King of the Mountain" the late Peter Brock in his Holden Torana A9X, winner of the 1979 race. You can find it for sale here at autopics.com.au.)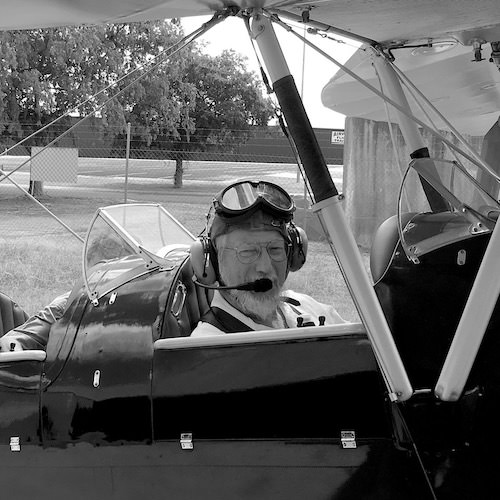 Jon Branch is the founder and senior editor of Revivaler and has written a significant number of articles for various publications including official Buying Guides for eBay, classic car articles for Hagerty, magazine articles for both the Australian Shooters Journal and the Australian Shooter, and he's a long time contributor to Silodrome.
Jon has done radio, television, magazine and newspaper interviews on various issues, and has traveled extensively, having lived in Britain, Australia, China and Hong Kong. His travels have taken him to Indonesia, Israel, Italy, Japan and a number of other countries. He has studied the Japanese sword arts and has a long history of involvement in the shooting sports, which has included authoring submissions to government on various firearms related issues and assisting in the design and establishment of shooting ranges.