If you are looking for one of the best fun cars ever created, and you'd like to get your sweaty paws on it for a reasonable amount of money then you may just be in luck. The Austin-Healey Sprite was created by Donald Healey, a man who was passionate about sports cars, knew what needed to be known about racing them and how to inject the fun element into them. Arguably, the cars he created are amongst the most sought after driver's cars on the planet, and of them all the first model "frog eyed" Austin-Healey Sprite is one of the best of his creations.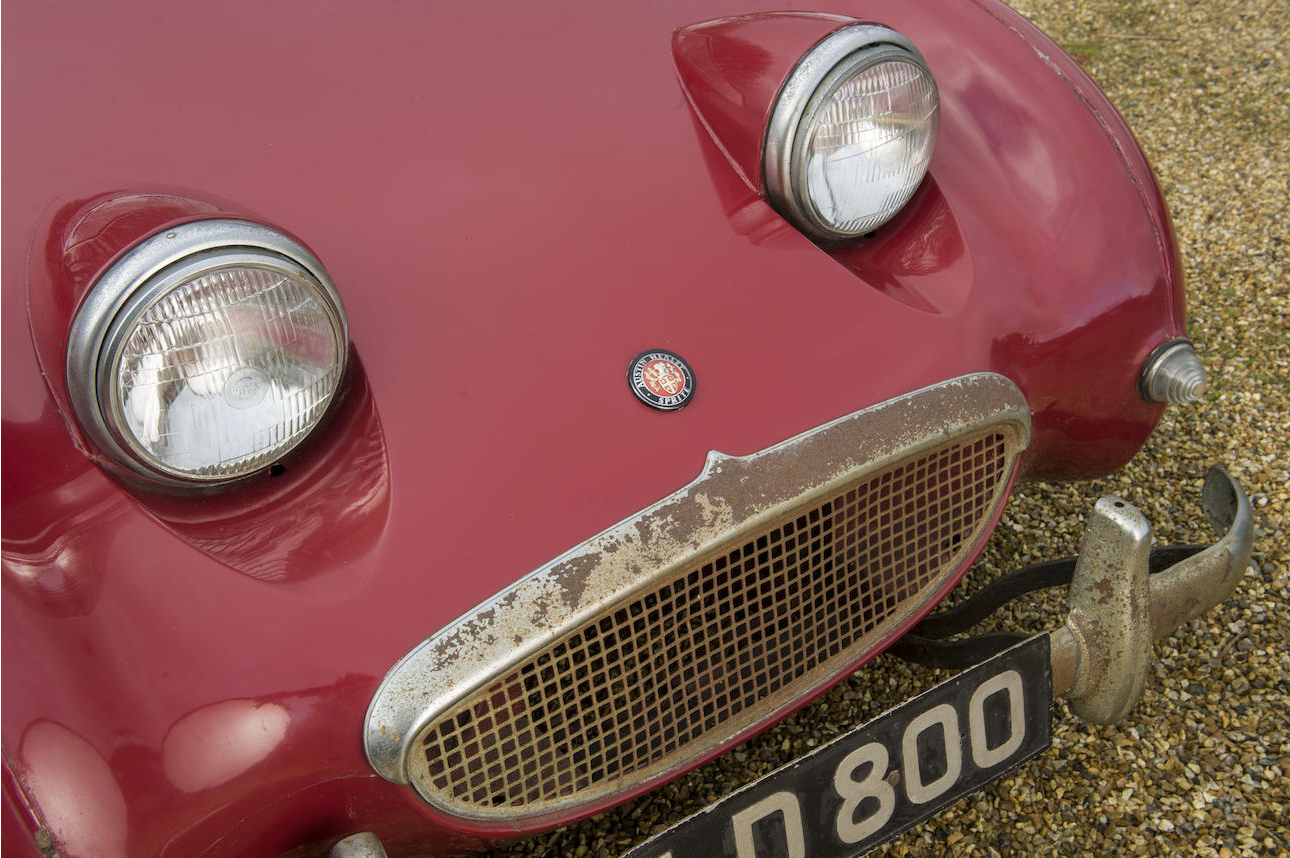 Created for the person with a more limited budget who wanted a sports car and perhaps the chance to affordably compete with it the Sprite is an enigmatic mix of stock parts from not very exciting cars blended into a concept that wasj quite ground breaking.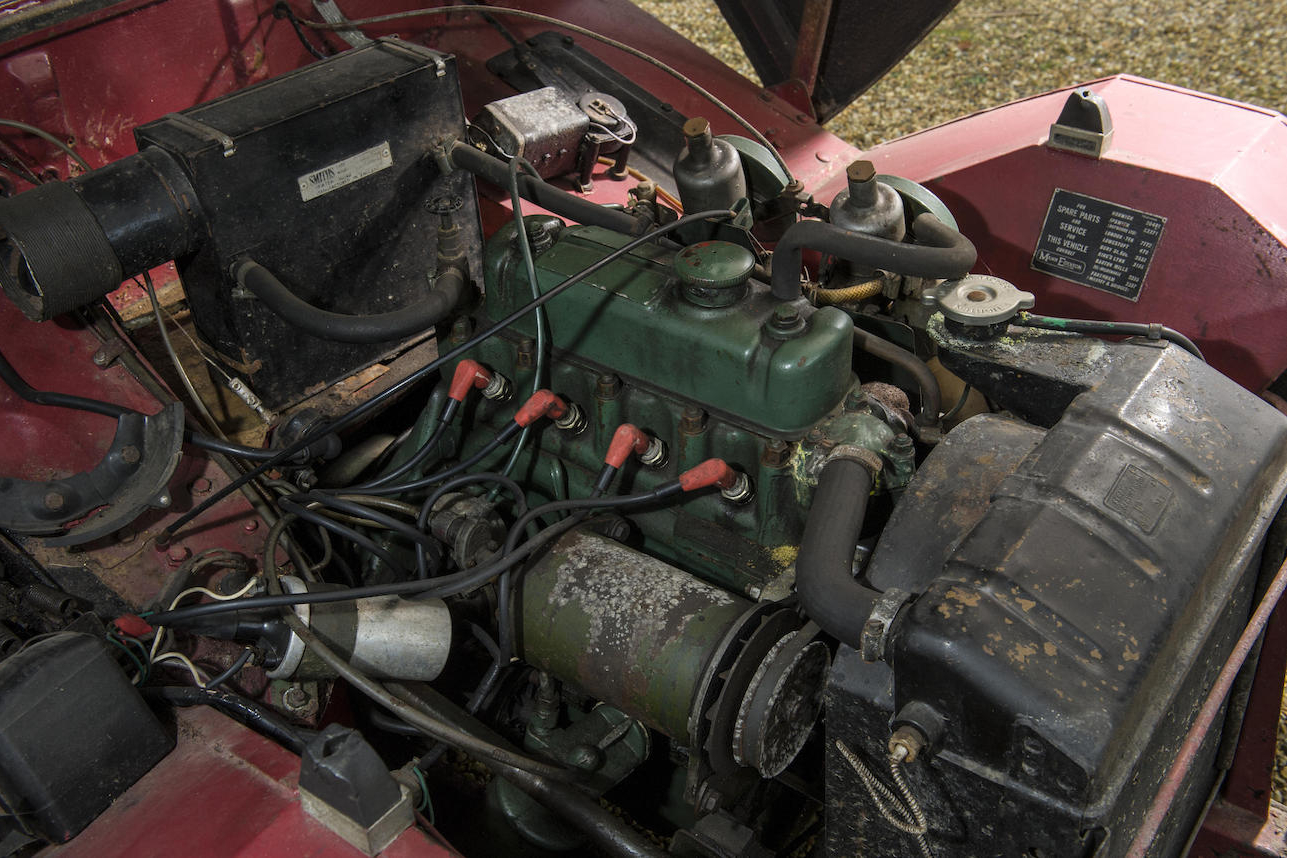 The engine for the Austin-Healey Sprite was sourced from the Morris Minor 1000 with two 11⁄8" SU carburettors feeding fuel and air into it. Thus equipped the 948cc OHV engine managed 43hp in a 1477lb/670kg car. So performance was spritely.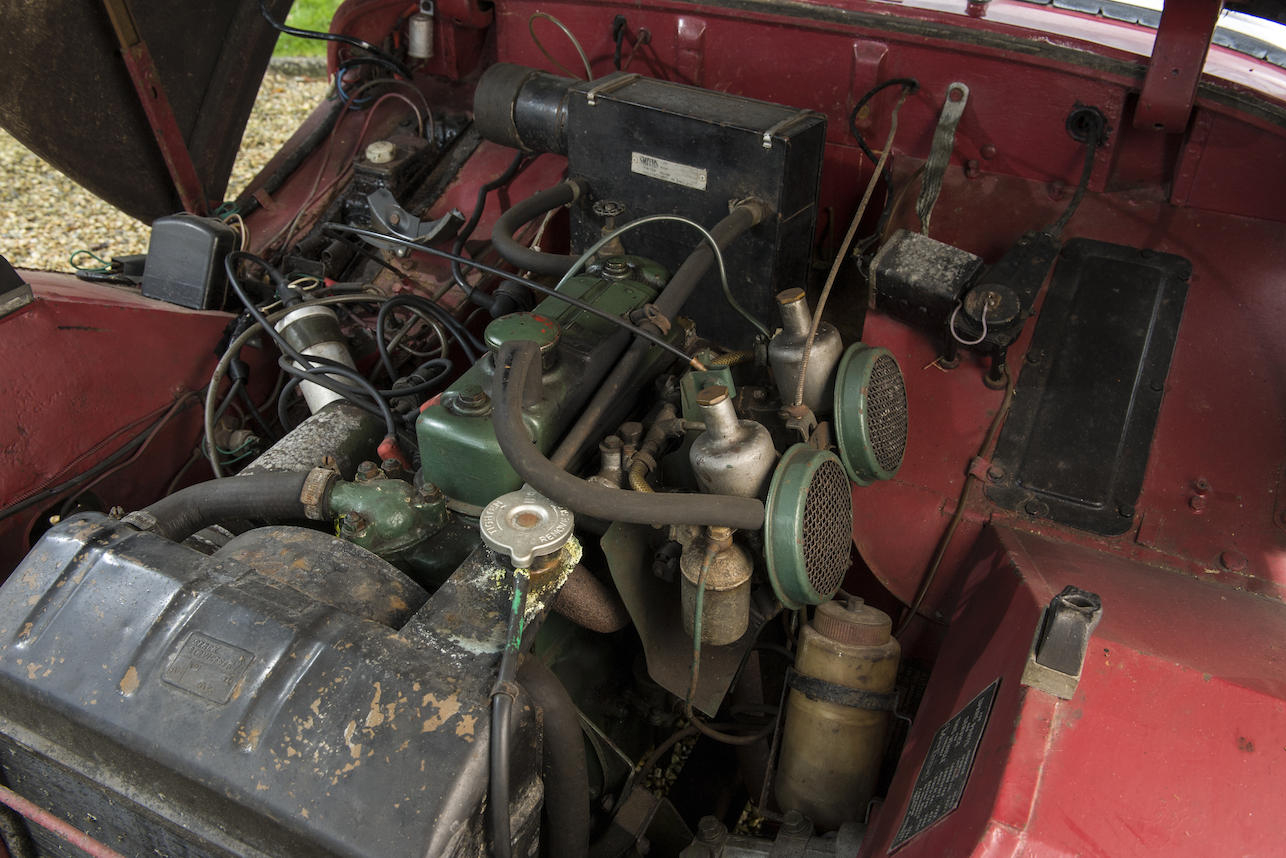 Front suspension was taken from the pedestrian Austin A35 but was fully independent with wishbones and coil springs – the arm of the Armstrong lever shock absorber forming the upper suspension link. Rear suspension was quarter-elliptic leaf springs again with the Armstrong lever shock absorbers acting as a top link. Rack and pinion steering is one of the most desirable types and the Morris Minor had suitable parts so they were used for the Sprite.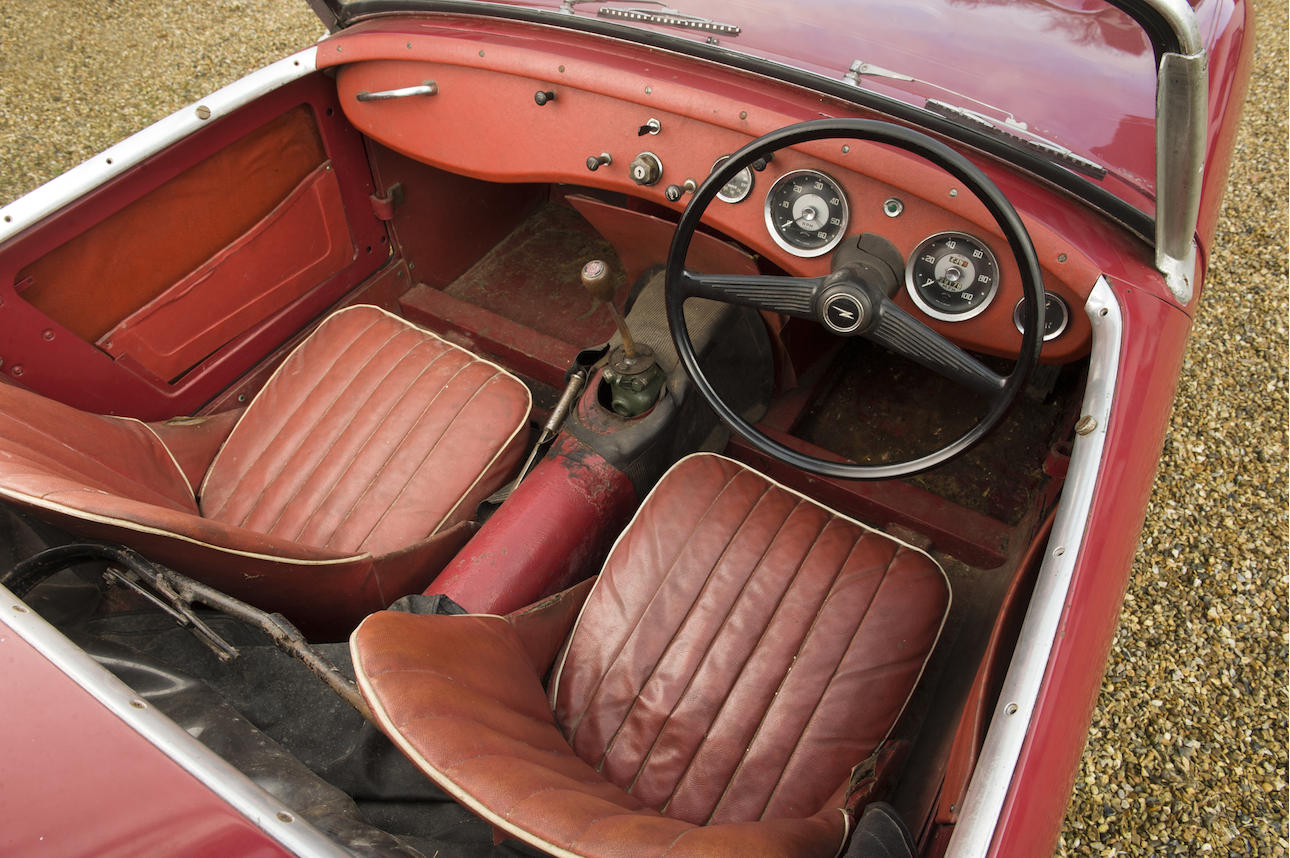 The body design of the Sprite was quite cutting edge – certainly cutting edge for the fifties and borrowed design elements from the D Type Jaguar. Like the D Type the Sprite used the floor plan to support suspension forces. The Sprite was in fact the world's first volume production sports car to use such unitary construction. The result was a stiff and tight handling little sports car.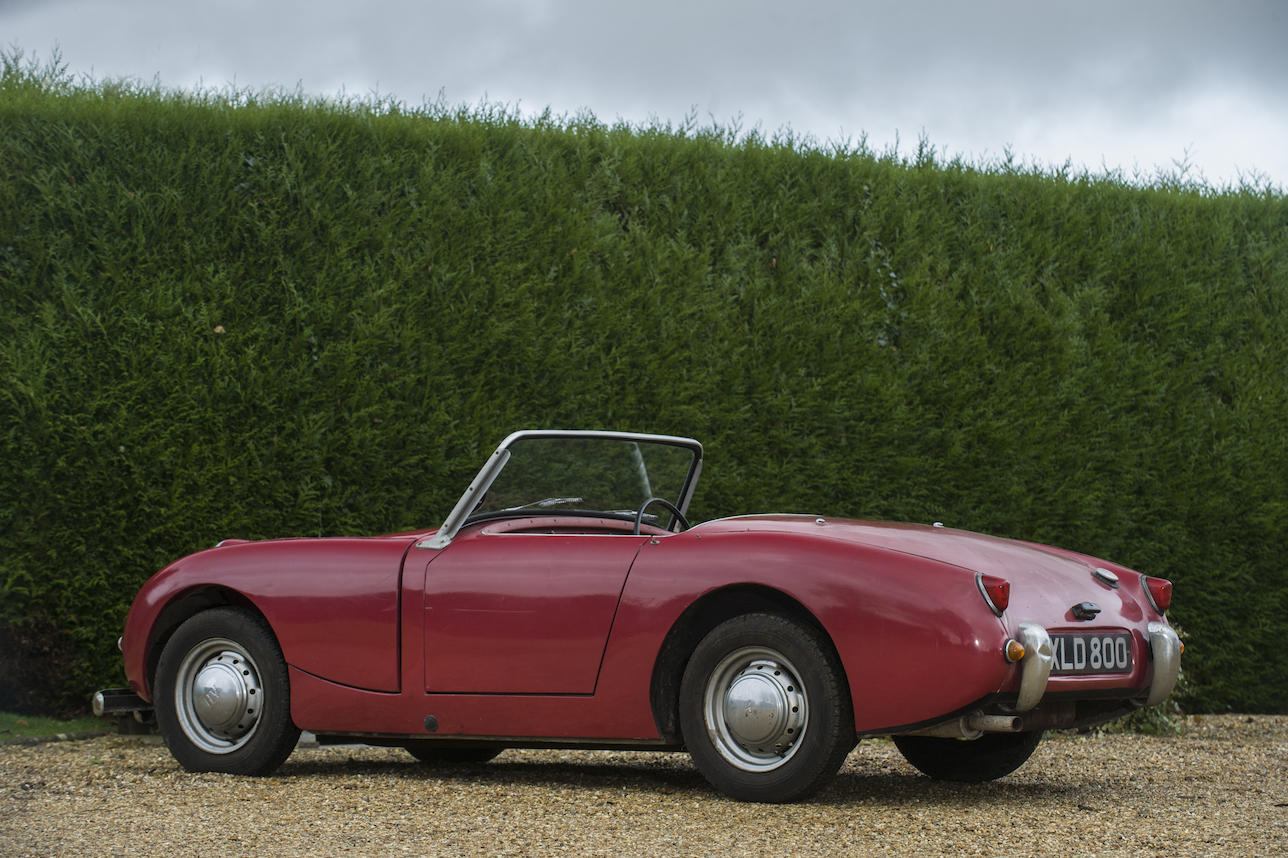 Of the Austin-Healey Sprites that survive today a great many are still being used in active competition. They were designed to be an affordable driver's car and they are still delivering that as they approach their sixtieth birthday.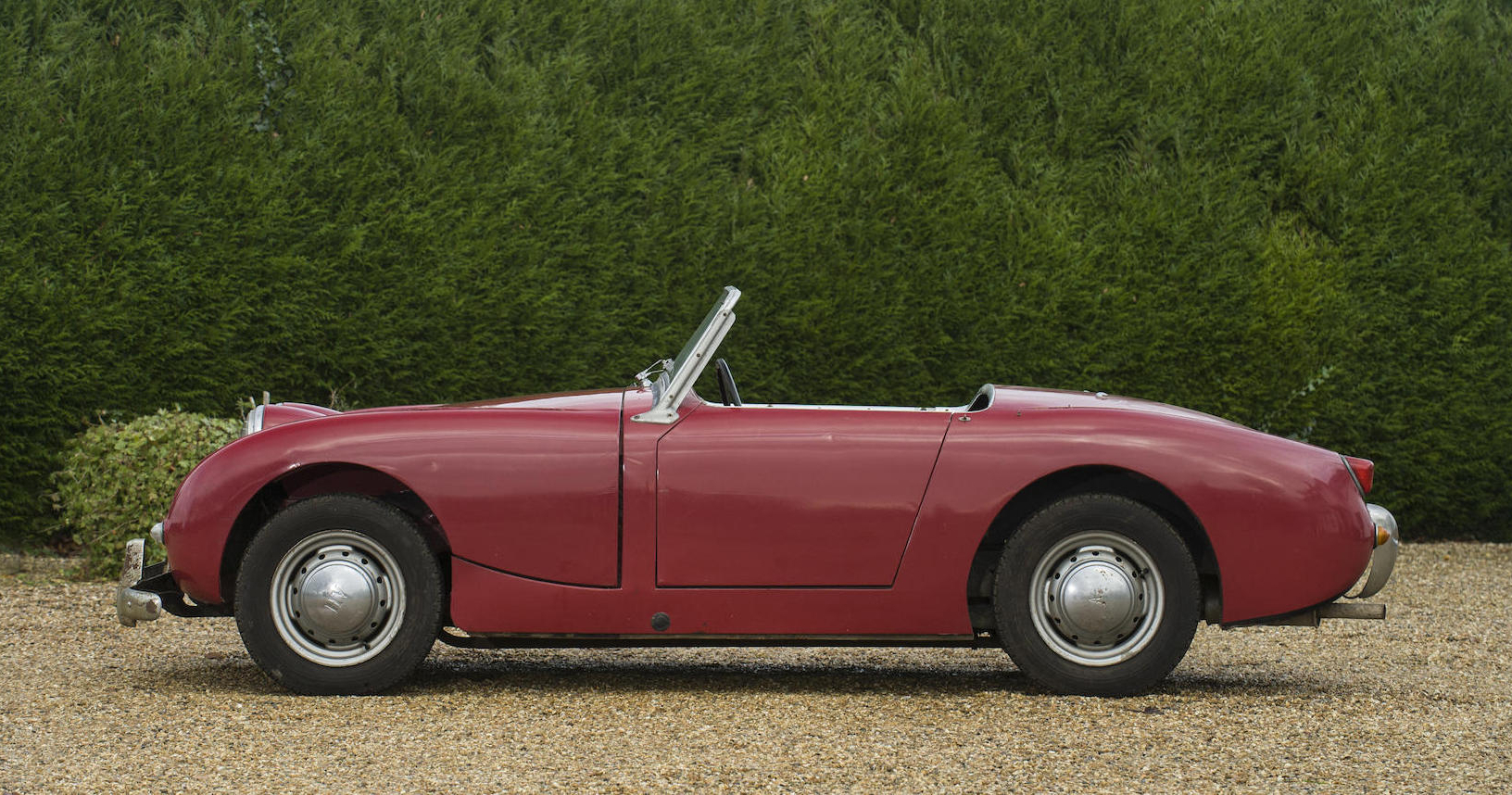 This little red Austin-Healey Sprite is coming up for auction by Bonhams at their Goodwood Members Meeting Auction to be held on 20th March 2016. You will find the Bonhams auction page for this car if you click here.
Estimated selling price is in the order of £2,500 – £3,500. If you are in the market for an affordable classic restoration project, or an affordable creative modification project, then this car might just suit you.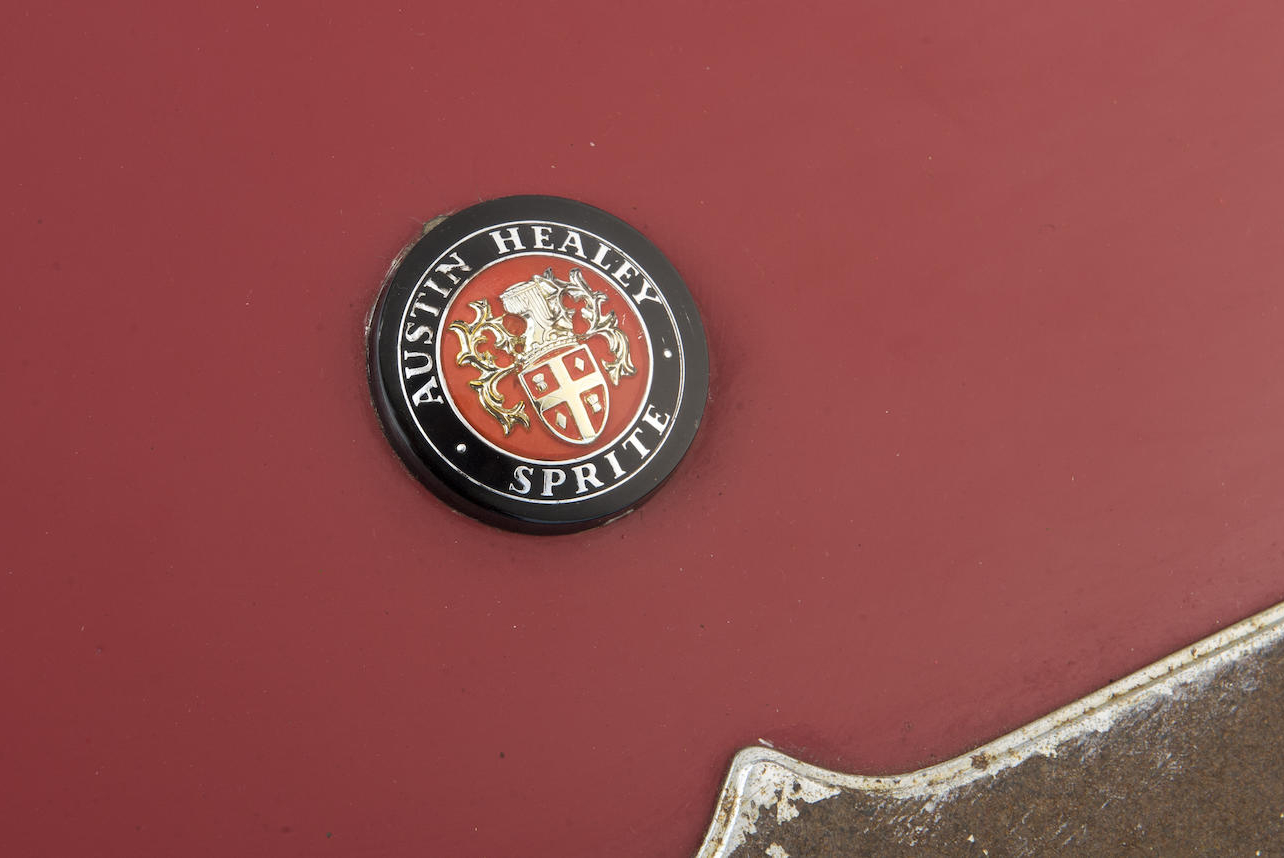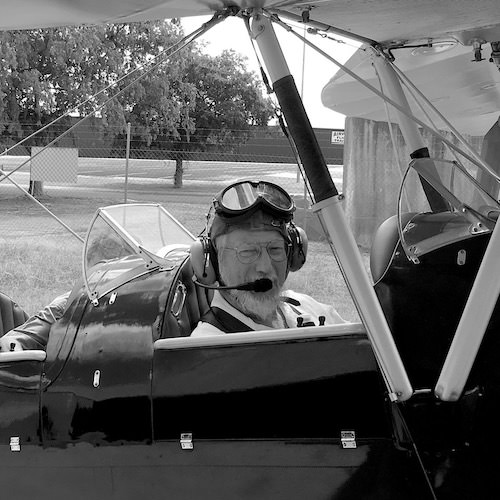 Jon Branch is the founder and senior editor of Revivaler and has written a significant number of articles for various publications including official Buying Guides for eBay, classic car articles for Hagerty, magazine articles for both the Australian Shooters Journal and the Australian Shooter, and he's a long time contributor to Silodrome.
Jon has done radio, television, magazine and newspaper interviews on various issues, and has traveled extensively, having lived in Britain, Australia, China and Hong Kong. His travels have taken him to Indonesia, Israel, Italy, Japan and a number of other countries. He has studied the Japanese sword arts and has a long history of involvement in the shooting sports, which has included authoring submissions to government on various firearms related issues and assisting in the design and establishment of shooting ranges.