Champlin Firearms custom bolt action rifle began life back in 1966 and by the early seventies had established itself as one of the top bolt actions in existence. Champlin rifles were always made to order custom sporting arms and examples of the best America produces. This is still the case and Champlin are the only US maker who will build a custom rifle for you based on a bolt action of their own design.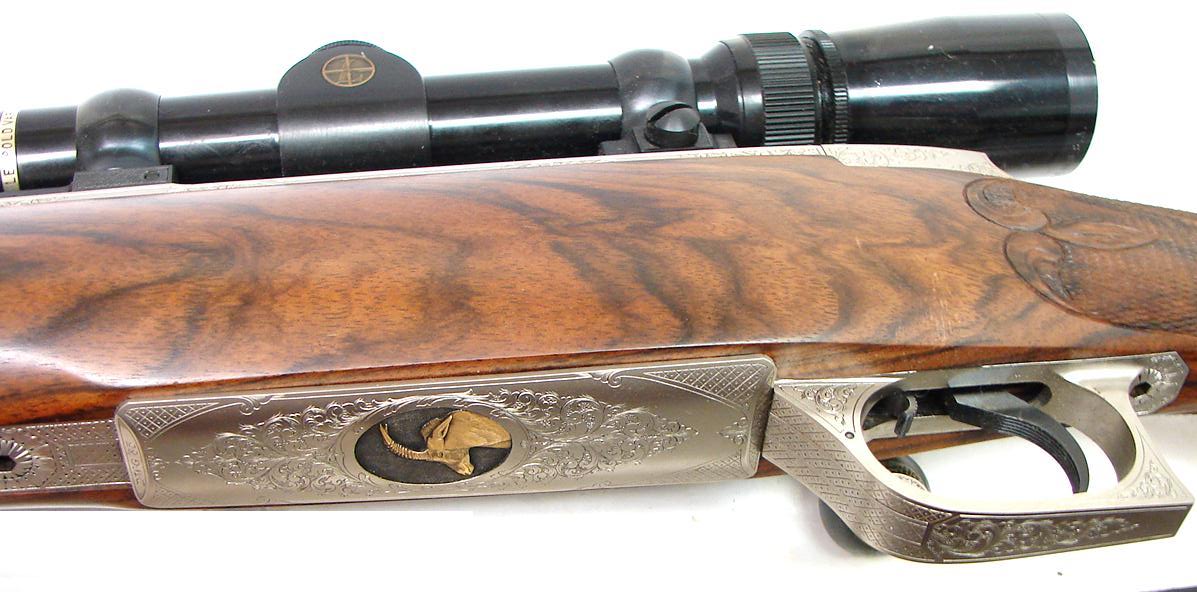 The custom Champlin Firearms custom action is the heart of every Champlin custom rifle. The design is unique and features a fully recessed bolt head with blade type extractor and plunger ejector. The bolt has three front locking lugs giving the bolt a 60° lift.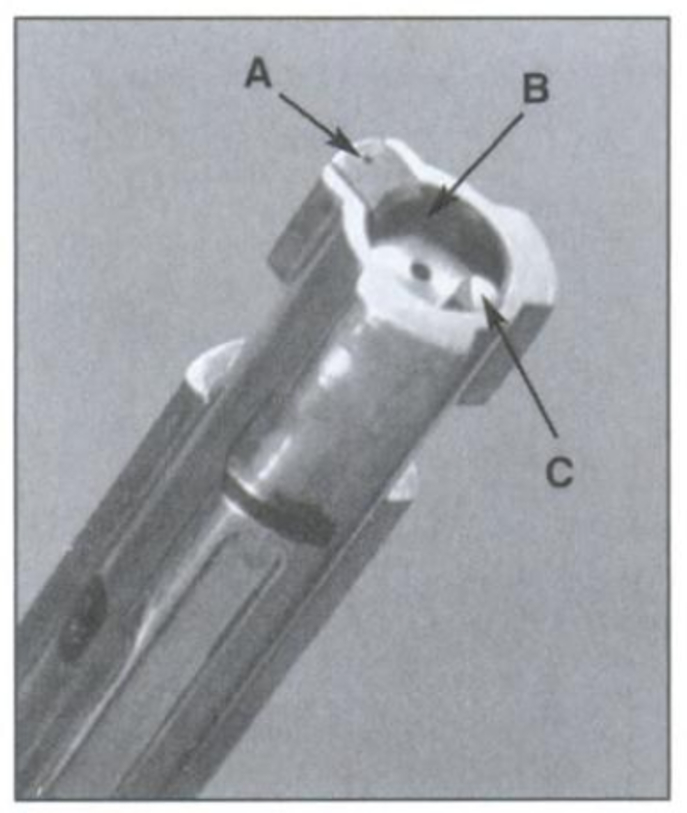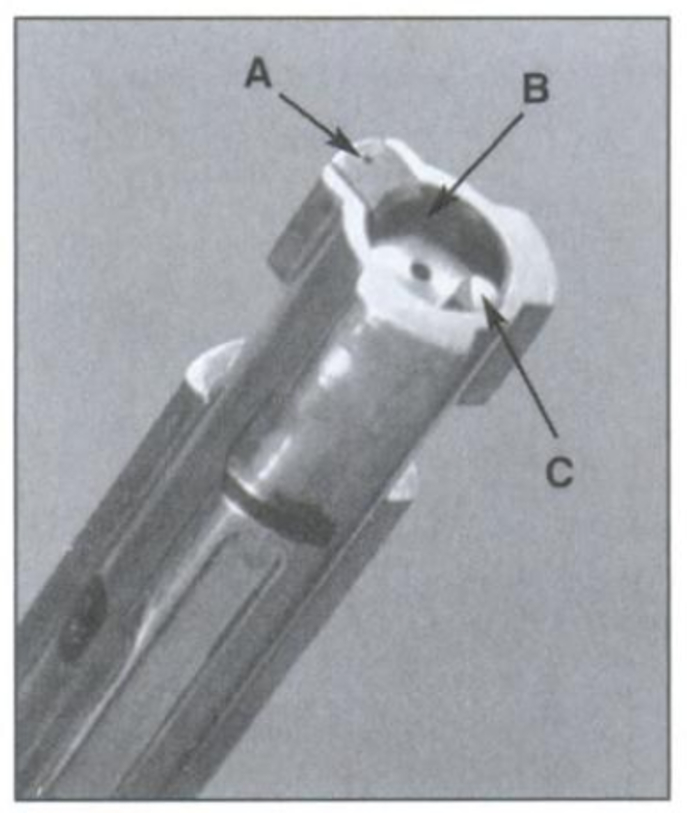 Immediately behind the locking lugs the bolt has three guide rails which serve to ensure the bolt travel is kept butter smooth and precise.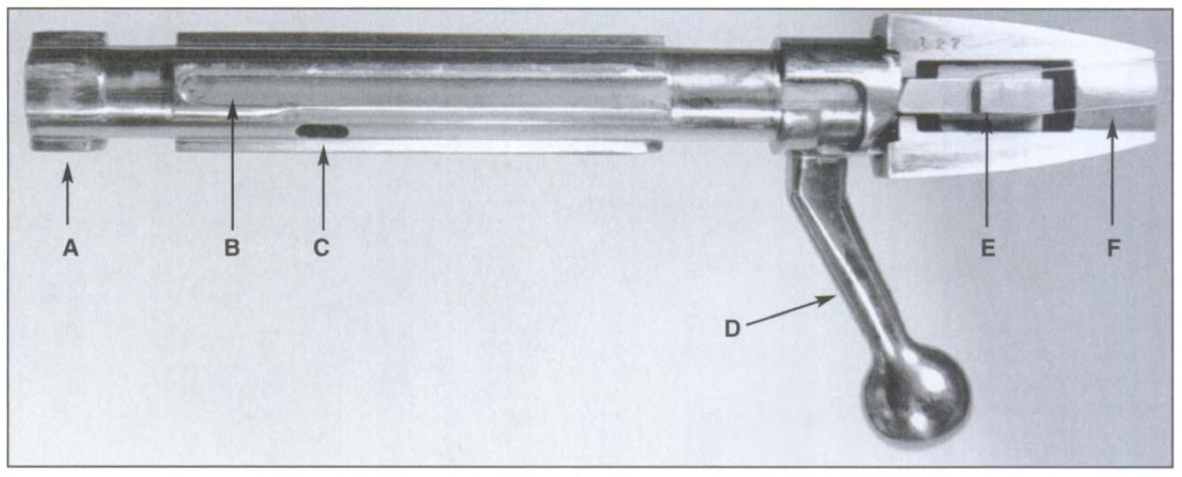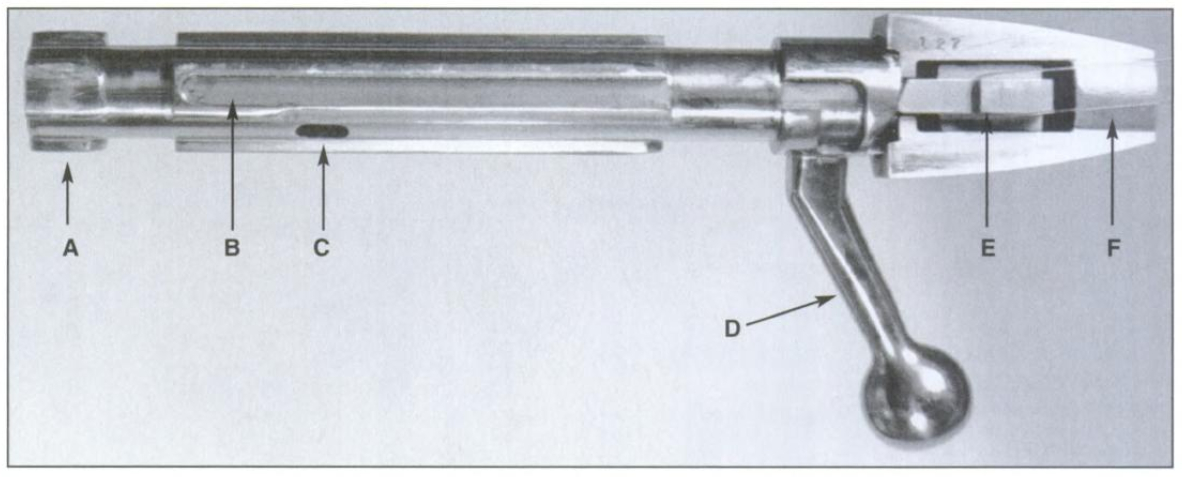 The three guide rails not only serve that function but also provide three locking lugs at the rear of the action, that makes three front locking lugs and three at the rear, six in total.


So the Champlin rifle action is quite unique and one of the best one could wish for.
The pictures we have used to illustrate the features of the Champlin come from Frank De Haas and Wayne van Zwoll's excellent book "Bolt Action Rifles" which is a great resource for all of us who are bolt action rifle enthusiasts.
You will find "Bolt Action Rifles" on Amazon if you click here.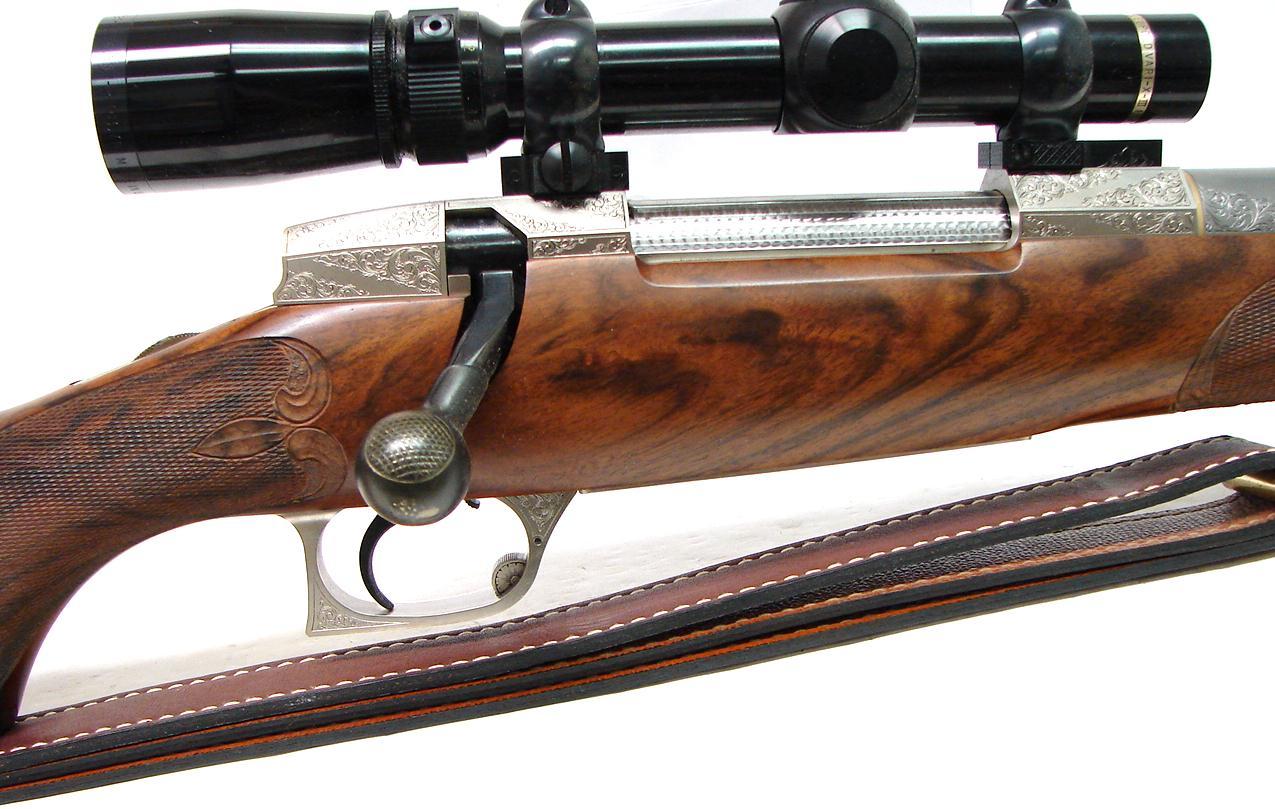 The Champlin Firearms custom rifle in our color pictures is a highly collectible engraved piece chambered for the flexible .338 Winchester Magnum which can be sensibly used on all big game in the United States and across most of the world.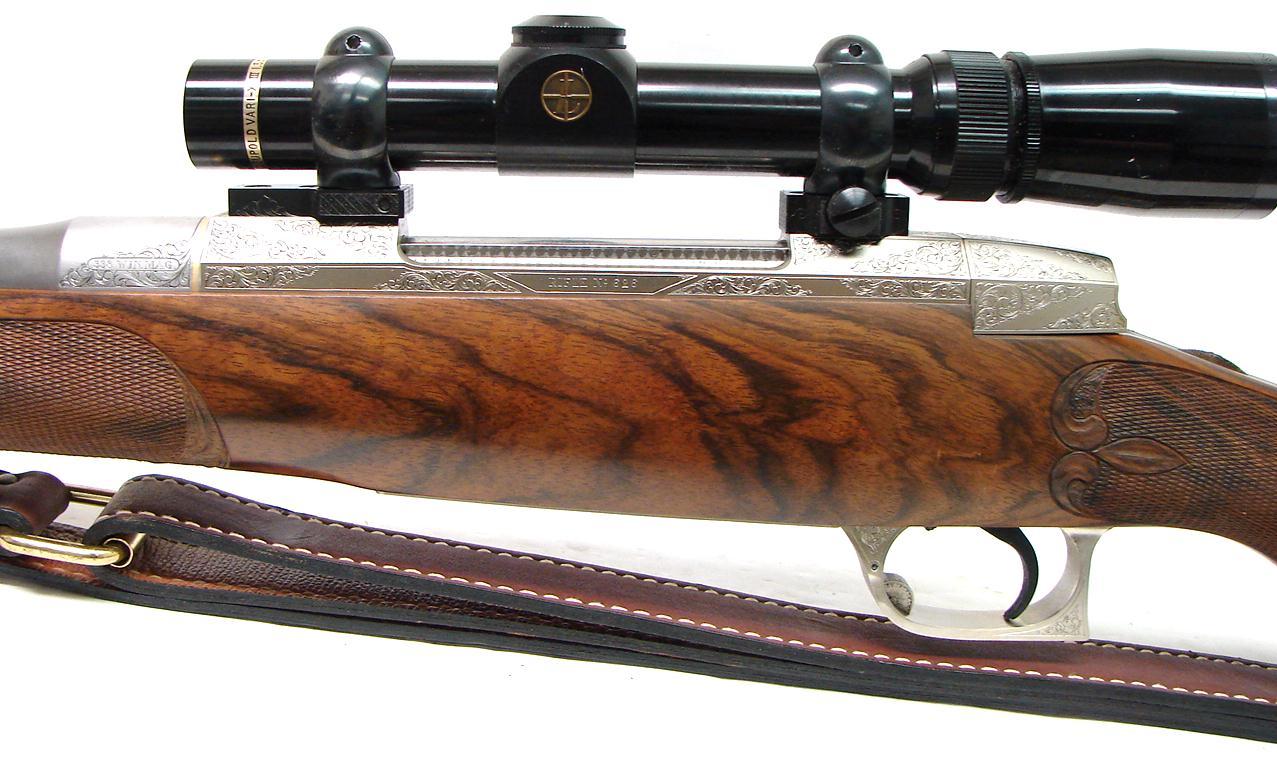 The engraving work on this Champlin was done by a gentleman named Daniel Goodwin who was previously a master engraver with Colt. The highlight of Daniel Goodwin's work on this rifle is the gold inlaid African Sable on the magazine floorplate.

This rifle is classic Champlin in every way. The stock is of Circassian Walnut, the graceful fore-end tip is ebony. The rifle-scope is a Leupold Vari X III 1.5x-5x.
You will find this rifle for sale at Collector's Firearms in Houston, Texas, on their web site if you click here.

Champlin Firearms specialize in top quality firearms including double rifles and you can find out more about them if you visit their website, click here.

(All pictures courtesy collectorsfirearms.com unless otherwise marked).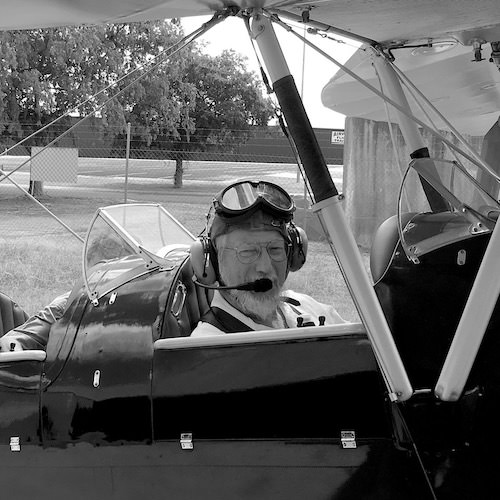 Jon Branch is the founder and senior editor of Revivaler and has written a significant number of articles for various publications including official Buying Guides for eBay, classic car articles for Hagerty, magazine articles for both the Australian Shooters Journal and the Australian Shooter, and he's a long time contributor to Silodrome.
Jon has done radio, television, magazine and newspaper interviews on various issues, and has traveled extensively, having lived in Britain, Australia, China and Hong Kong. His travels have taken him to Indonesia, Israel, Italy, Japan and a number of other countries. He has studied the Japanese sword arts and has a long history of involvement in the shooting sports, which has included authoring submissions to government on various firearms related issues and assisting in the design and establishment of shooting ranges.