The Vincent Black Lightning was the culmination of British designer Phil Vincent's quest to create the world's greatest motorcycle. It was the racing version of his iconic Vincent Black Shadow, stripped of everything not needed on a racing motorcycle, and able to carry its rider up to 150 mph depending on the state of tune of the engine and the rider's clothing – or lack thereof.
The most famous "Black Lightning" was actually a borrowed custom Vincent Black Shadow, that was ridden by American Roland "Rollie" Free at Bonneville Salt Flats on 13th September 1948. Rollie had found that while wearing his leathers that he could only get the Vincent up to 147 mph, and he was determined to get to 150 mph or bust. Rollie reasoned that if he stripped off the leathers and wore the absolute minimum that Utah decency laws would allow he might just be able to pick up the 3 mph needed. So wearing a pair of Speedo bathers, a bathing cap, and a pair of lightweight jogging shoes, Rollie adopted a prone position on the bike with his legs stretched out behind and holding on to the minimalist clip-on handlebars he followed the guide line that stretched out across the salt in front of him.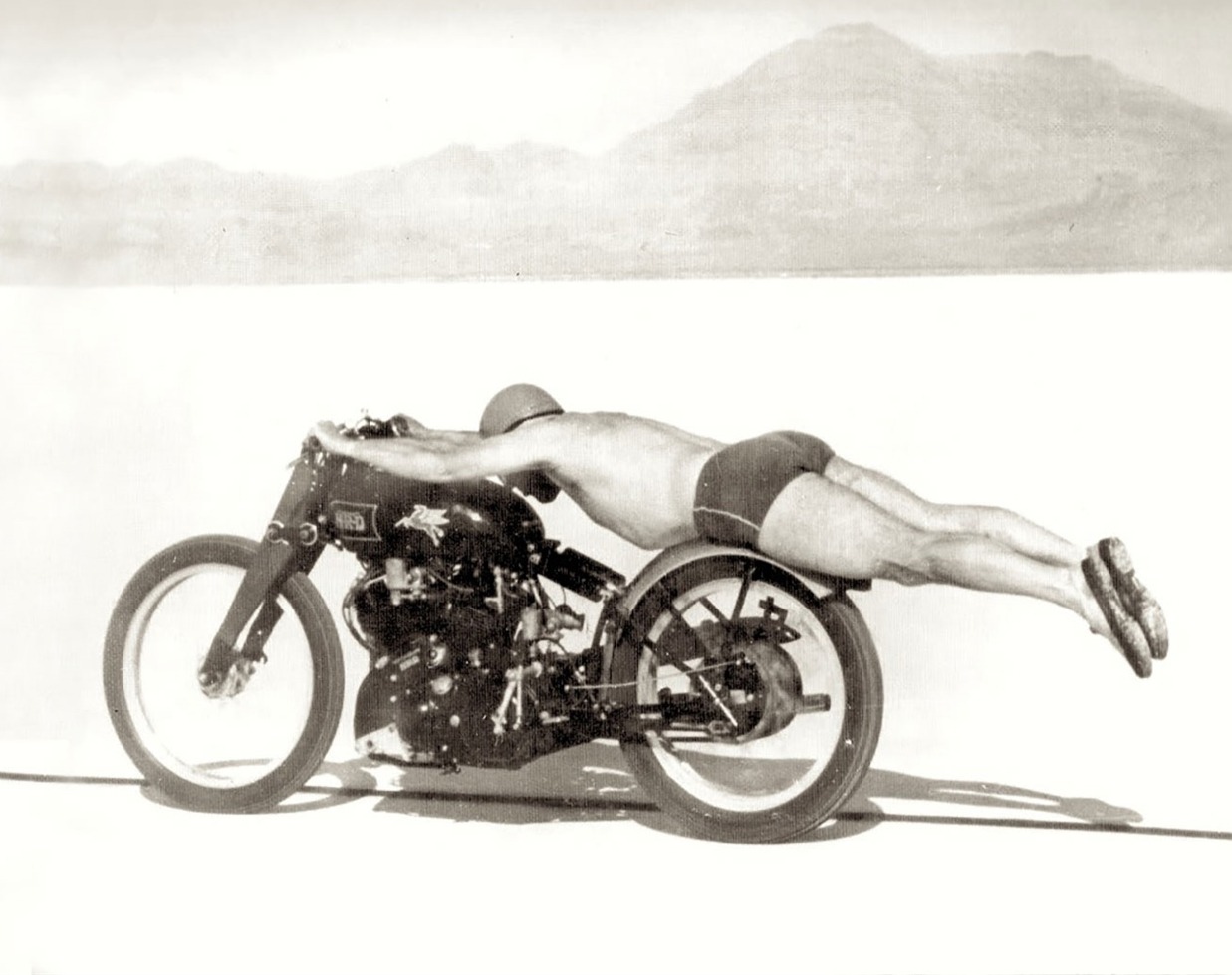 It must have been the most uncomfortable ride of terror ever experienced but Rollie's strategy paid off and he managed 150.313 mph (241.905 km/h) setting a new American speed record and creating the most iconic "need for speed" photograph of the twentieth century.
The Vincent Black Lightning and its sibling the road legal Vincent Black Shadow were the culmination of the life journey of Phil Vincent from Britain, and featured an engine created by Australian engineer Phil Irving. The Black Shadow was without doubt the world's first "Superbike", but it was created long before the moniker "Superbike" was coined – and the extra high performance Black Lightning was even more superbike than that.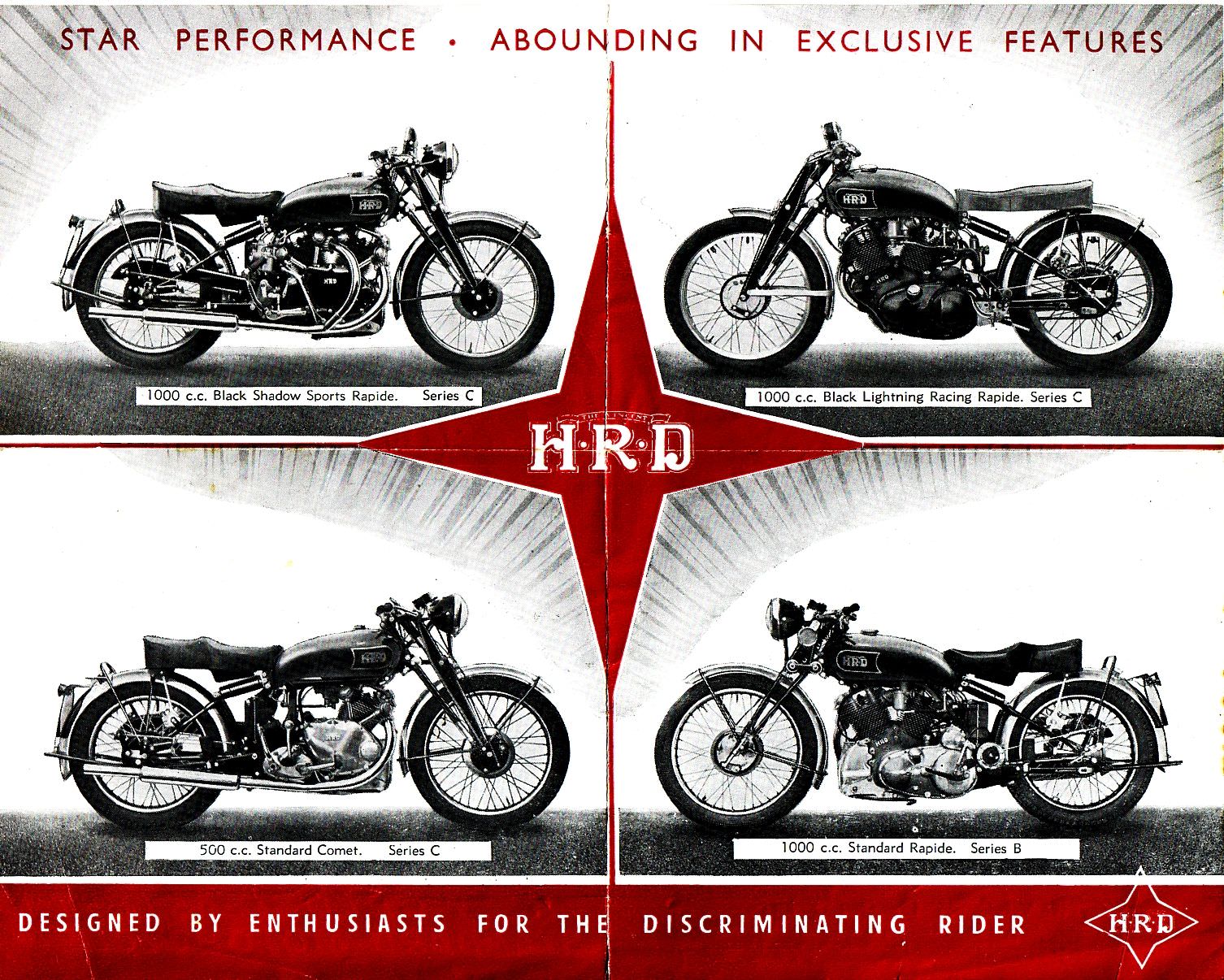 The Phil Irving designed 998cc V-twin engine was given a 13.5:1 compression ratio and tuned to deliver 70hp in the Black Lightning, transforming the already adrenaline pumping Black Shadow into a truly eye-popping speed machine. American author Hunter S. Thompson once said "If you rode the Vincent Black Shadow at top speed for any length of time, you would almost certainly die. That is why there are not many life members of the Vincent Black Shadow Society.": and the Black Lightning was effectively a Black Shadow on steroids.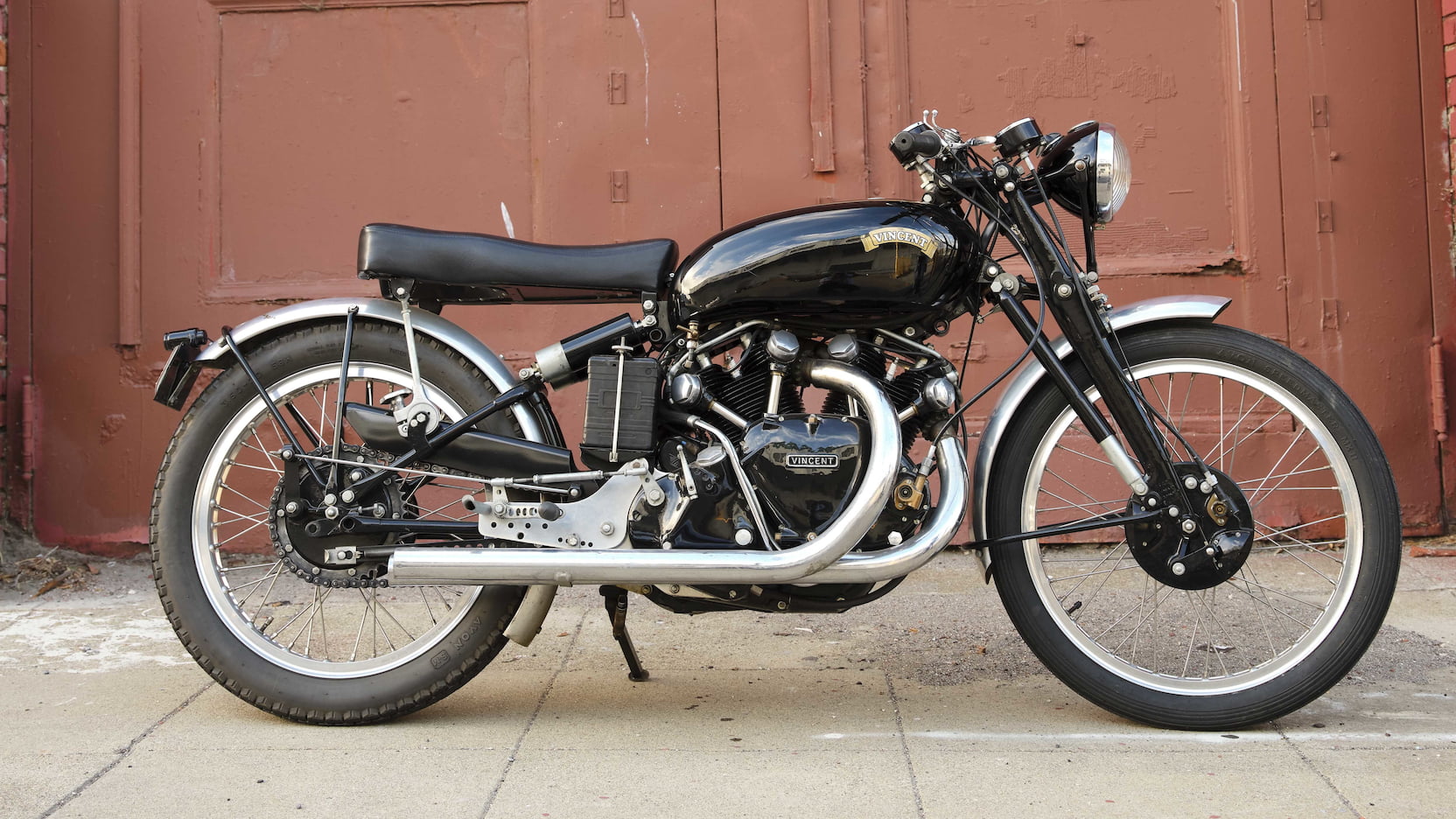 Given that the Black Lightning was a specialized motorcycle for competition use very few of them were made. Just thirty one intrepid souls ponied up with the cash needed to become a Black Lightning owner. Part of this limited demand was due to the fact that Unlimited Class racing for motorcycles of 750 cc or higher was quite rare during the immediate post-war years from 1948-1951 when the Black Lightning was being made. We need to remember that fuel and many other things, such as essential food items, was still being rationed in Britain at that time.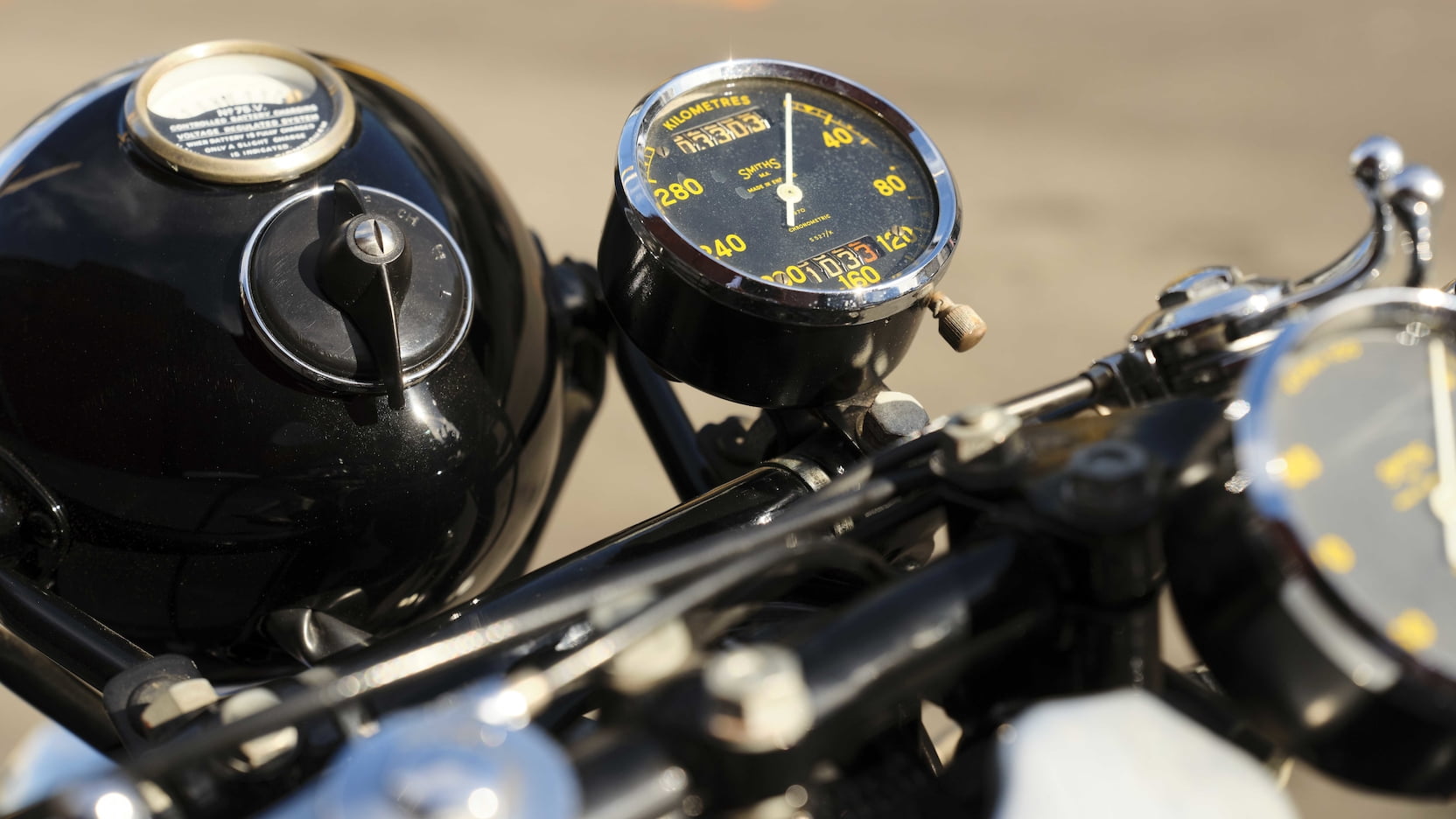 One of those thirty one buyers was Danish motorcycle sidecar racing champion David Axelson who ordered his Black Lightning via Vincent dealer Villy Egen in Copenhagen. The bike was ordered with 2″ exhaust pipes and with steel wheel rims, 22″ front and 20″ rear. Once the bike arrived in Denmark it was fitted with a locally built racing sidecar and prepared for its first competition outing.
The racing circuit on which Axelson was to defend his title was a 1,000 metre round track and in the Vincent's first race it developed engine trouble and had to retire. The bike was repaired and entered into a second race in which the Phil Irving V-twin delivered its full unbridled power providing Axelson with all the speed he had hoped for and it must have thrilled him as he expertly piloted the Black Lightning around the circuit. But that exhilaration was not to last for long as Axelson discovered both the limits of the bike and the limits of his own skill in one fatal moment when he lost control and crashed badly, a crash that resulted in the death of his friend and passenger.
Understandably David Axelson was heartbroken and he quit motorcycle racing altogether, storing the Black Lightning in a nice dry chicken coup. The bike was not left to rust in peace however and in 1956 Carlo Sejer Jensen, himself a sidecar racing champion, approached David Axelson with a view to borrowing the Black Lightning to take it racing against the BMW bikes that were proving to be unbeatable in competition at that time. David Axelson agreed and the Black Lightning was awakened from its chicken coup resting place and refurbished ready to demonstrate to the BMW aficionados that their bikes were in fact not at all "unbeatable". On July 16th, 1956, Jensen beat the BMW's in two trial heats and the final race proving that the Vincent was indeed the bike to demonstrate that the BMW bikes were quite beatable, its just took a dose of Black Lightning to do it.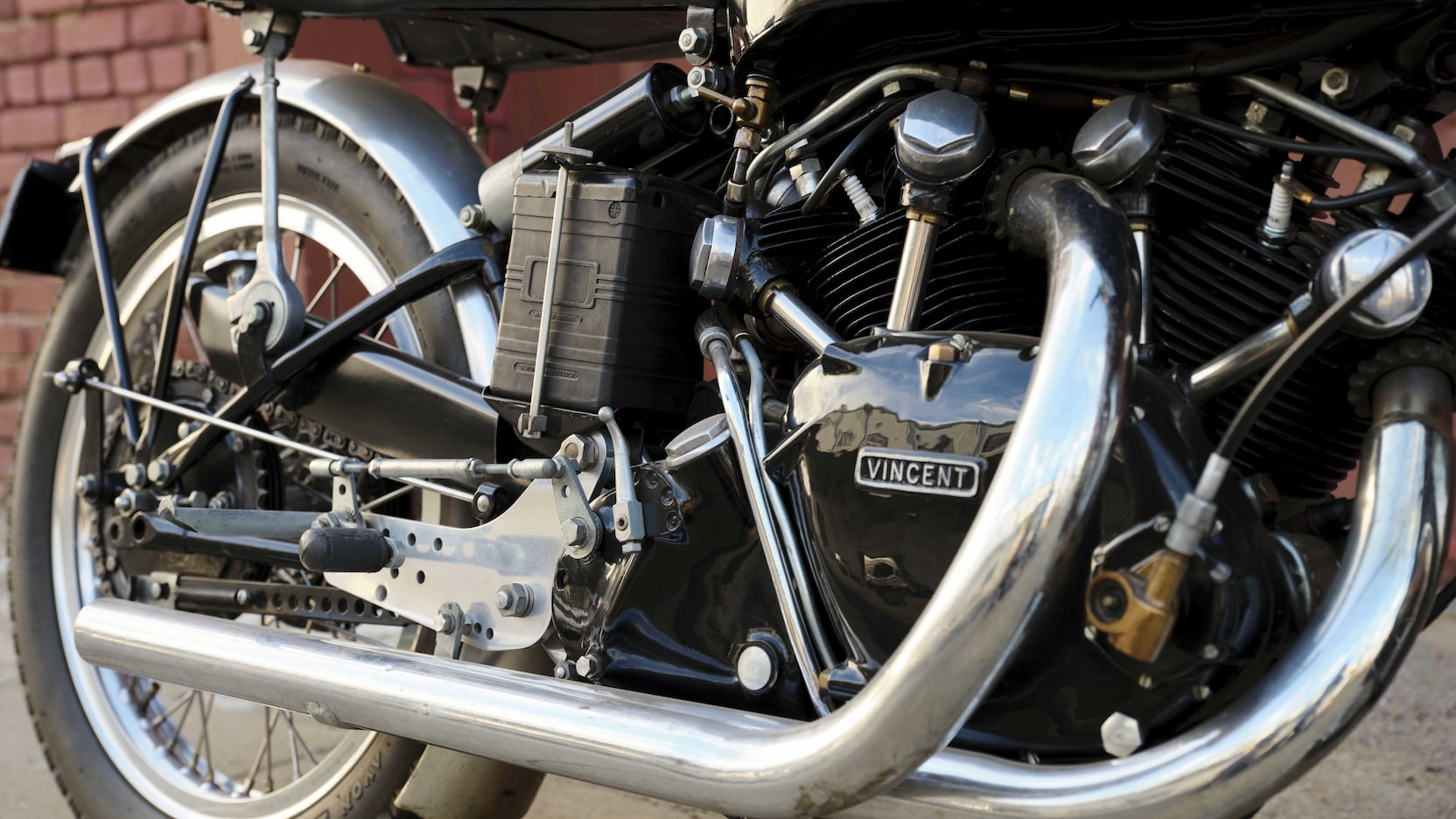 The Vincent was returned to David Axelson and remained in storage until 1965 when he sold it to Kaj Weldingh who was an accomplished aircraft mechanic. Weldingh completely disassembled the bike, and packed all the parts in grease, in comprehensively labeled boxes. No doubt he intended to re-build the bike one day but that day did not come and in 1998 Sivert Bomberg purchased the collection of boxes containing the Black Lightning and over the winter of that year he set about re-building the bike, replacing the parts that he believed needed replacing, which included bearings in the engine, pistons, cylinder liners, valves and guides, gaskets etc. Bomberg was meticulous and the end result was a quite brilliantly put together Vincent Black Lightning.
David Axelson's Vincent Black Lightning now re-built by Sivert Bomberg is indeed a rare and highly desirable example of the best of Vincent HRD and it is coming up for sale by Mecum Auctions at their Las Vegas 2021 sale to be held over January 26-31, 2021.
You will find the sale page for this motorcycle if you click here.
This is a historic and valuable motorcycle, an example of the best of Vincent. It only has 133 kilometers on the clock and offers the ultimate Vincent riding experience.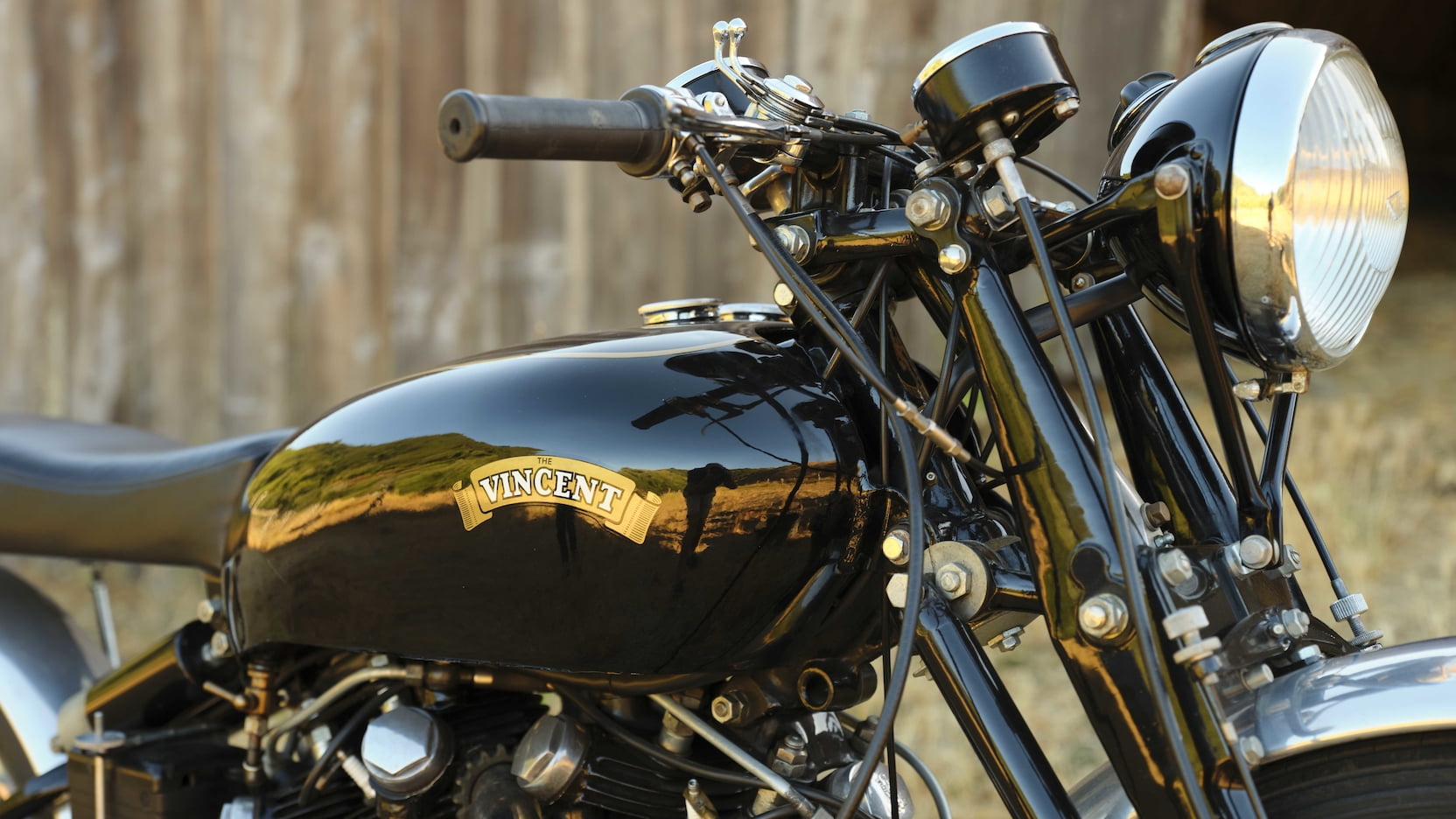 For those interested in finding out more about Vincent motorcycles you will find our Brief History of the Vincent Black Shadow on Silodrome if you click here.
Picture Credits: Mecum Auctions, Vincent HRD.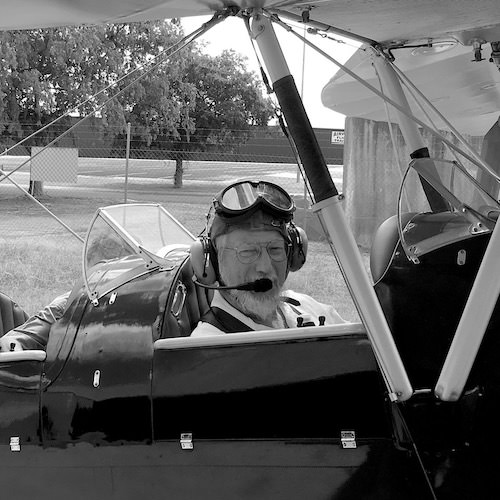 Jon Branch is the founder and senior editor of Revivaler and has written a significant number of articles for various publications including official Buying Guides for eBay, classic car articles for Hagerty, magazine articles for both the Australian Shooters Journal and the Australian Shooter, and he's a long time contributor to Silodrome.
Jon has done radio, television, magazine and newspaper interviews on various issues, and has traveled extensively, having lived in Britain, Australia, China and Hong Kong. His travels have taken him to Indonesia, Israel, Italy, Japan and a number of other countries. He has studied the Japanese sword arts and has a long history of involvement in the shooting sports, which has included authoring submissions to government on various firearms related issues and assisting in the design and establishment of shooting ranges.