"Commercial considerations are fundamentally incompatible with revolutionary ideas." Gabriel Voisin (1880-1973)
Gabriel Voisin was the man who made the first powered flight off water, in a seaplane, and traveled at tree top height from the Billancourt bridge to the Sevres bridge on the river Seine in France on 8th June 1905. The aircraft company he set up created the Voisin III military bomber aircraft of World War I.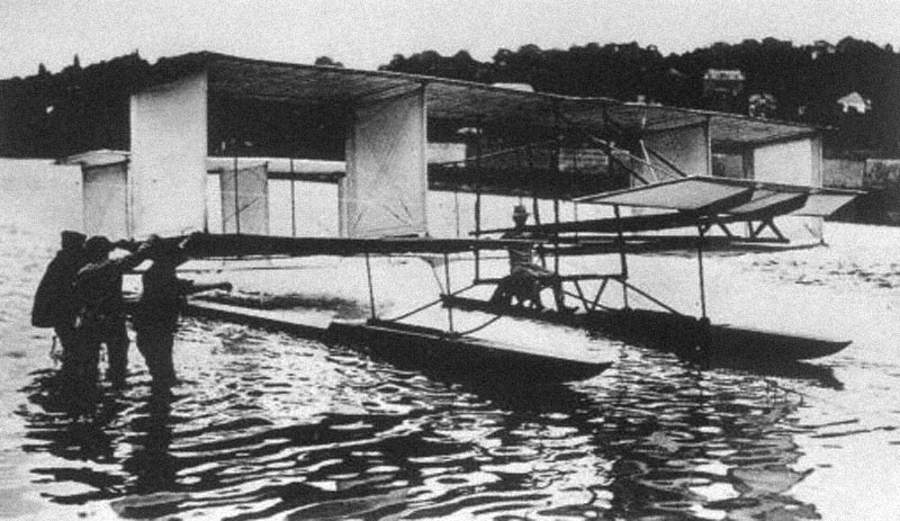 After the Great War Voisin decided that aircraft were an ugly weapon of war and he ceased building them. A similar effect to that experienced by Alfred Nobel in his creation of the Nobel Peace Prize when he saw his invention, dynamite, enable the creation of the high velocity repeating rifles, machine guns and artillery which were then used with such deadly effect in the Russo-Japanese War of 1904-1905 and then in the Great War of 1914-1918. Voisin moved on from weapons of war and concentrated on the creation of imaginative and beautiful motor cars.
And what cars he did create. In the post Great War period Voisin created some of the most beautiful cars one could imagine. Cars that were easily the equal of the Bugatti. In the twenties Rudolf Valentino drove one around Hollywood.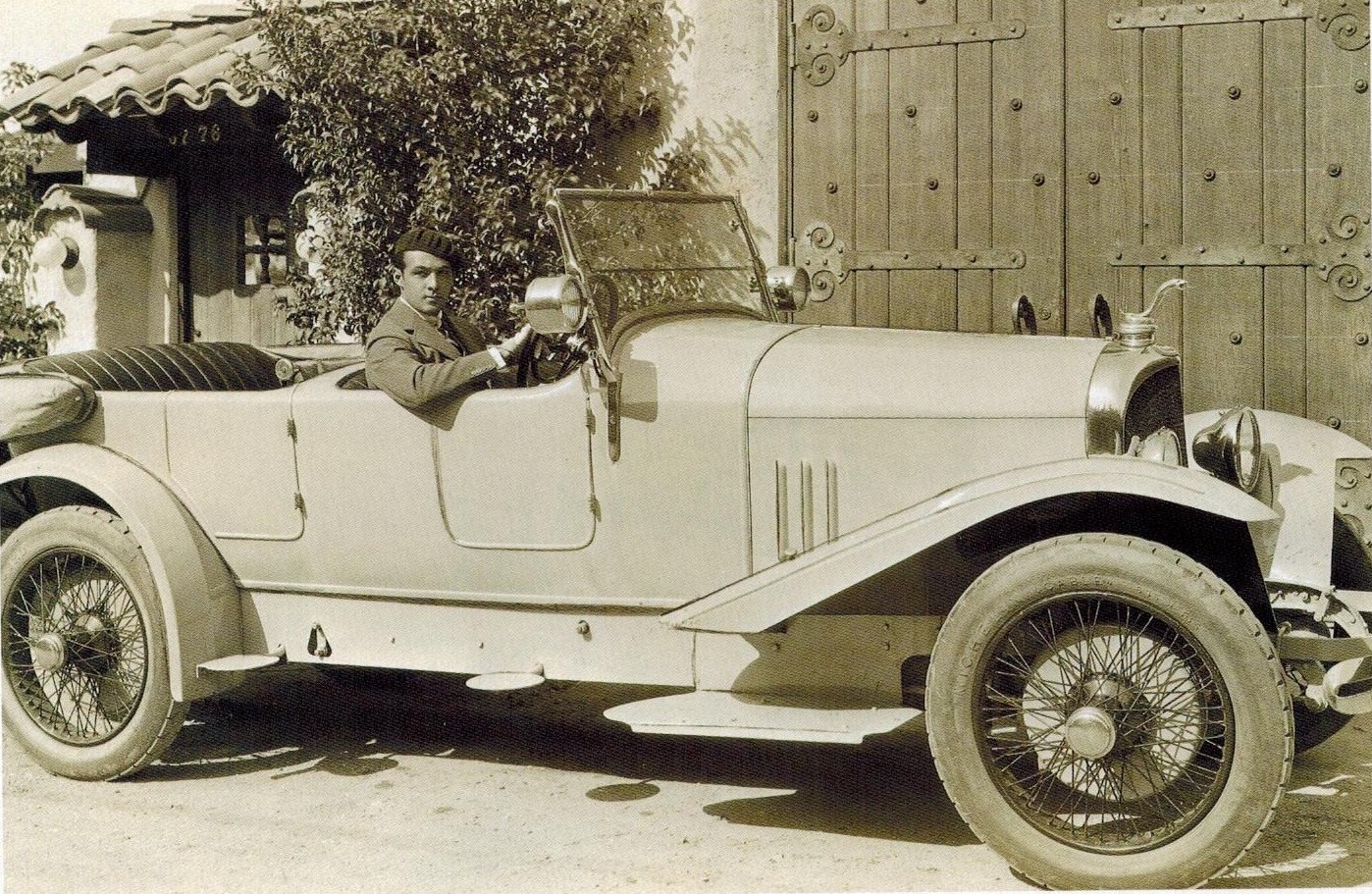 In 1923 Gabriel Voisin decided to create a new Grand Prix racing car. He had tried the previous year and because he had rather creatively interpreted the rules his cars finished up being banned. Gabriel Voisin put his imagination to work to create a car that would fit into the new rules of 1923 and produce the best possible results. He got together with French designer Andre Lefevbre (who is famous for his designs for Citroën including the 2CV and the iconic DS series).

The C6 Laboratoire was built using aluminium alloys wherever possible and was created in the shape of an aircraft wing. If a car is simply shaped like an aircraft wing however it will have a tendency to lift at high speed (The Jaguar E-Type for example has this tendency to lift as one approaches its top speed). Voisin appears to have understood this and so the front of the car is shaped to create a down-force by directing air upwards. This has the effect of creating a low pressure area under the car helping to keep it from any tendency to lift. Similarly the rear treatment of the car has a wing shape to nicely close out the air-flow at the rear but has a slightly up-swept under-section which enhances the creation of a low pressure area under the car. The car might be fabricated of flat sheet aluminium alloy but the aerodynamics are superbly thought out. Voisin and Lefevbre had in fact created what might be thought of as the first rudimentary ground effect Grand Prix racing car.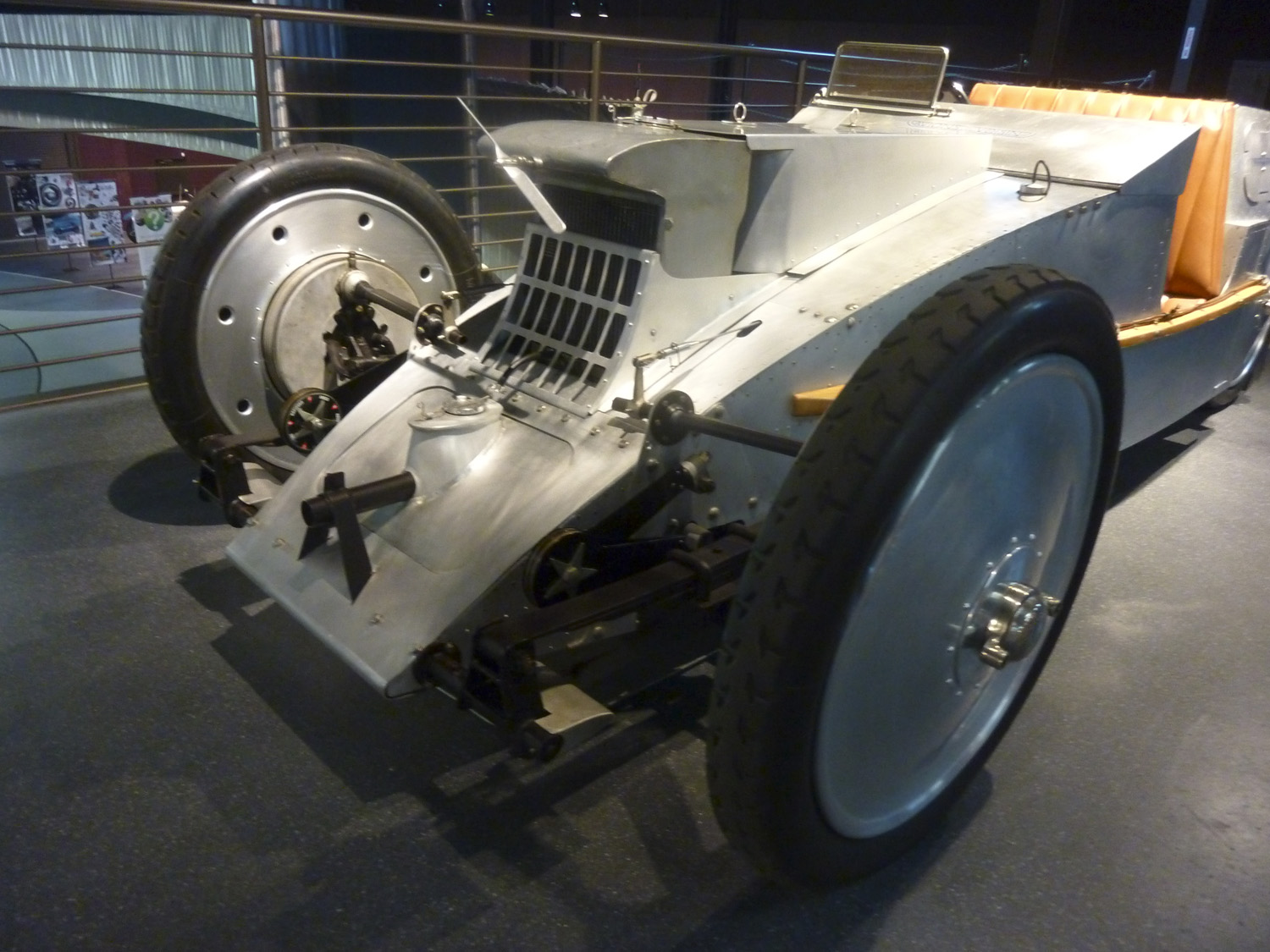 The C6 was powered by a 2litre engine that needed more research and development in order for Voisin to achieve competition success. Of the four cars entered in the C6's first competition only one finished. It managed to finish in a respectable fifth place however. That failure rate is not unusual for a debut appearance of a new car. Even the likes of Maserati have suffered high failure rates in competition in the fifties and sixties.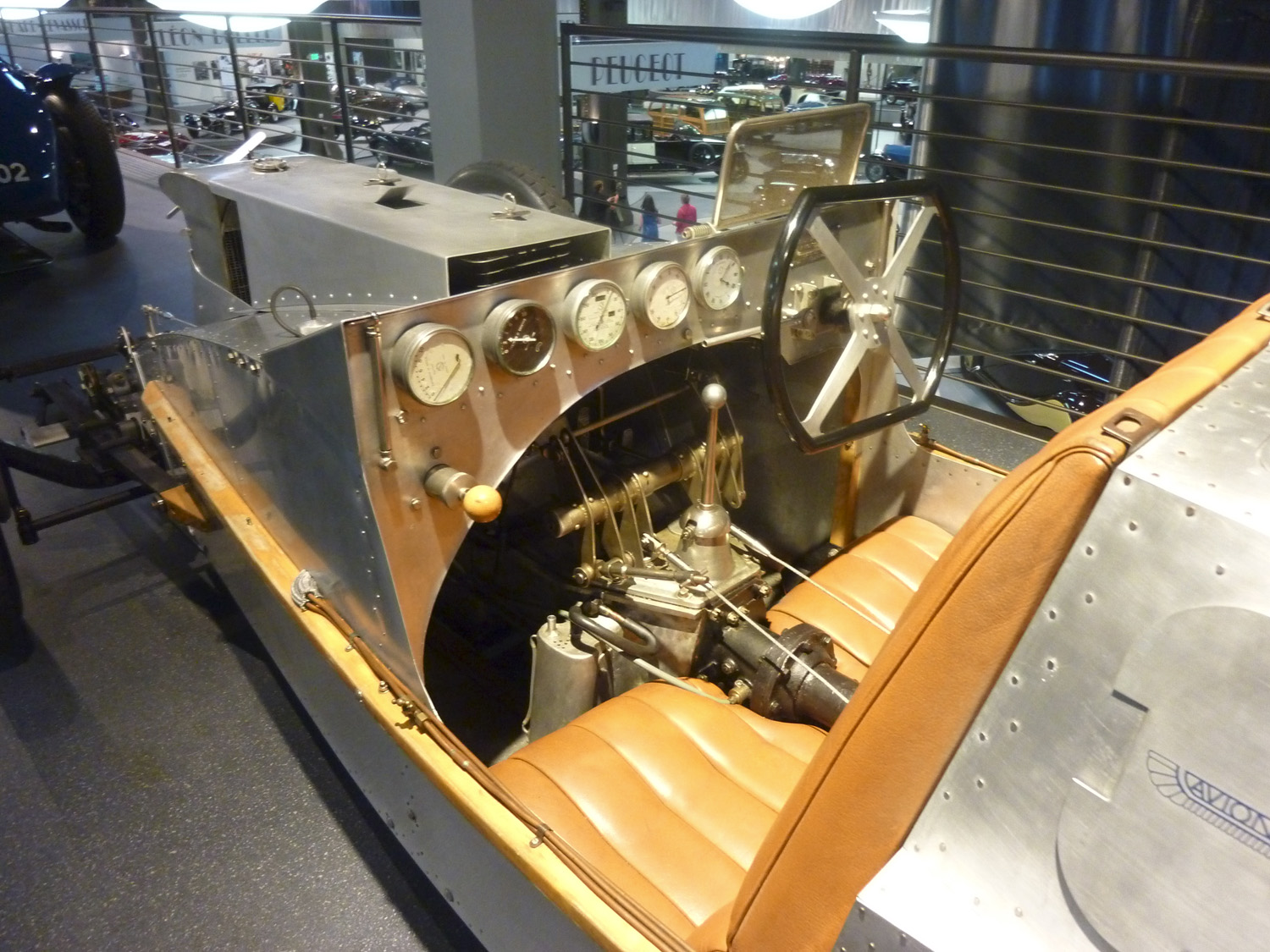 Looking at the car it is very clear that Gabriel Voisin has made every effort to make the car as easy to repair as possible. Everything is accessible. There is a lot of Andre Lefevbre's thinking in the sheer functional practicality of the mechanical layout I suspect.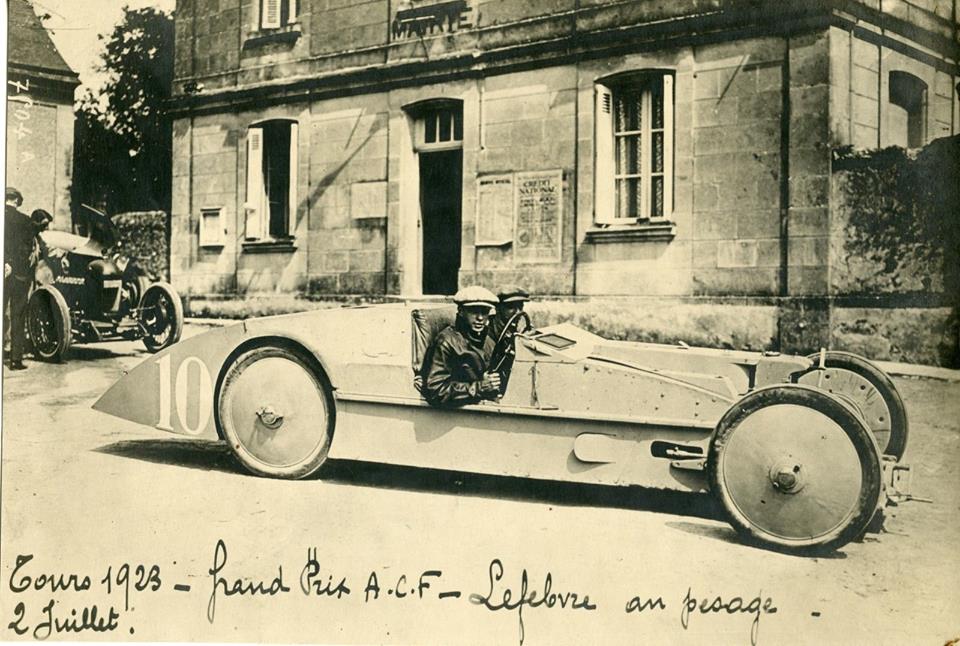 One of Andre Lefevbre main contributions to the design of the C6 Laboratoire was the engine. Gabriel Voisin's cars had previously used sleeve valve engines but it had not proved possible to get race winning power from such an engine. So Gabriel Voisin commissioned Andre Lefevbre to create a new engine for him with conventional valves. The fifth place achieved by the car that finished in the 1923 Grand Prix is testament to the potential of both the car and the engine.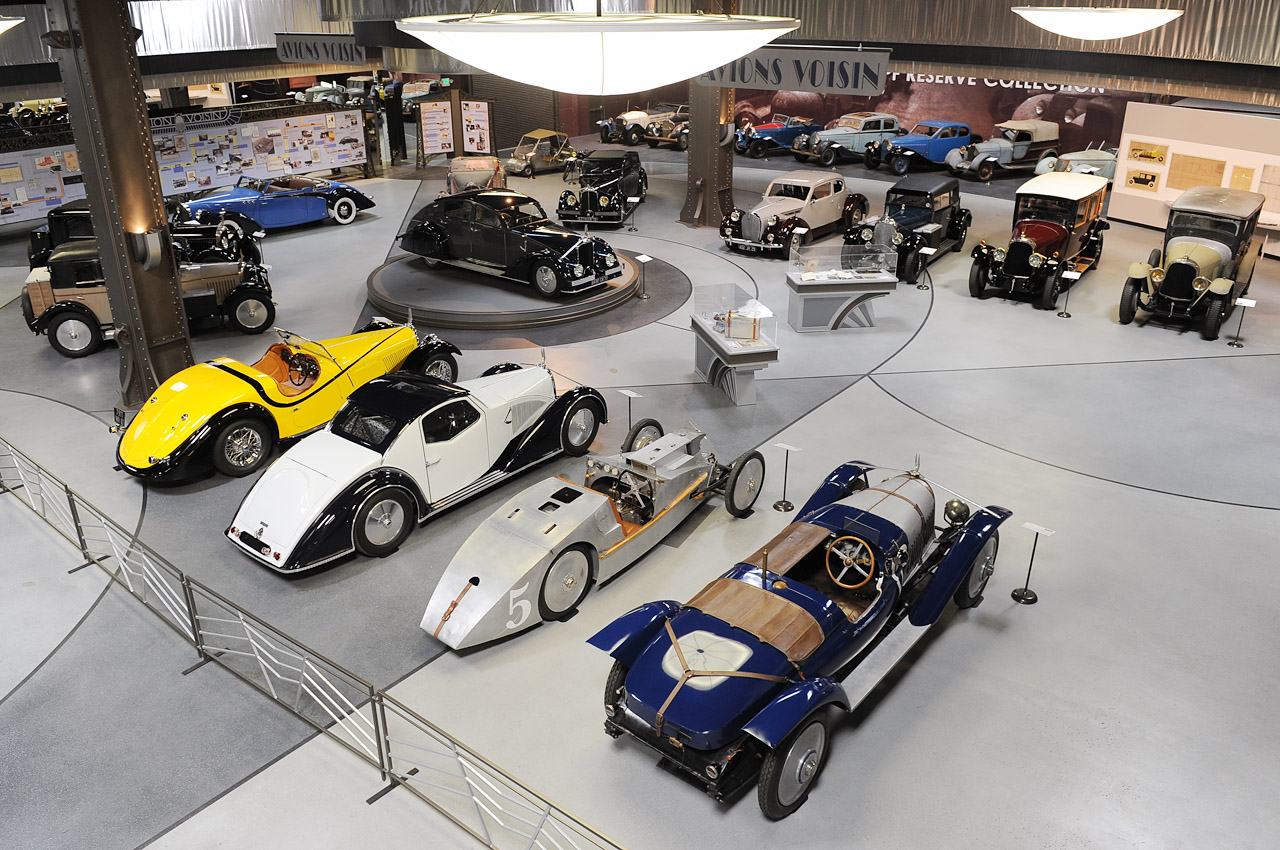 A collection of Voisin cars, including the C6 Laboratoire, is in easy access for residents of California. The Mullin Museum is located in Oxnard, California. You will find their web site if you click here.
At the museum you can purchase a copy of "Voisin: La Difference" by Reg Winstone and Philippe Ladure. You can purchase on-line if you click here.
You will also find "Voisin: La Difference" by Reg Winstone and Philippe Ladure on Amazon in library binding if you click here, or click here.
Gabriel Voisin wrote his own book titled "Men, Women and 10,000 Kites". You will find it on Amazon if you click here. Gabriel Voisin liked fast cars, ladies, and flying. His book talks about all three. It is worth looking at the Amazon page just to read the dust jacket notes describing the book even if you don't intend to buy it.
The Voisin C6 Laboratoire is such an important car that a modern replica has been created. It appeared at the 2013 Goodwood Festival of Speed. You'll find the page about that if you click here.
Gabriel Voisin's cars are amongst the finest examples of automotive art ever created. That being said Voisin himself came to the point of realizing that most people just want cheap transport. Perhaps it was his time with Andre Lefevbre and seeing the success of the Citroën 2CV that persuaded Voisin that smaller cars were a better idea. His last design was the Biscúter, a small, cheap people mover which was in production in Spain from 1953 up into the early sixties by which time 12,000 were made.
But for me, the Voisin that are most attractive are the innovative and luxurious cars he created in the twenties and thirties. Below are pictures of a Voisin C25 Aérodyne of 1934. The influence of the C6 Laboratoire is immediately obvious.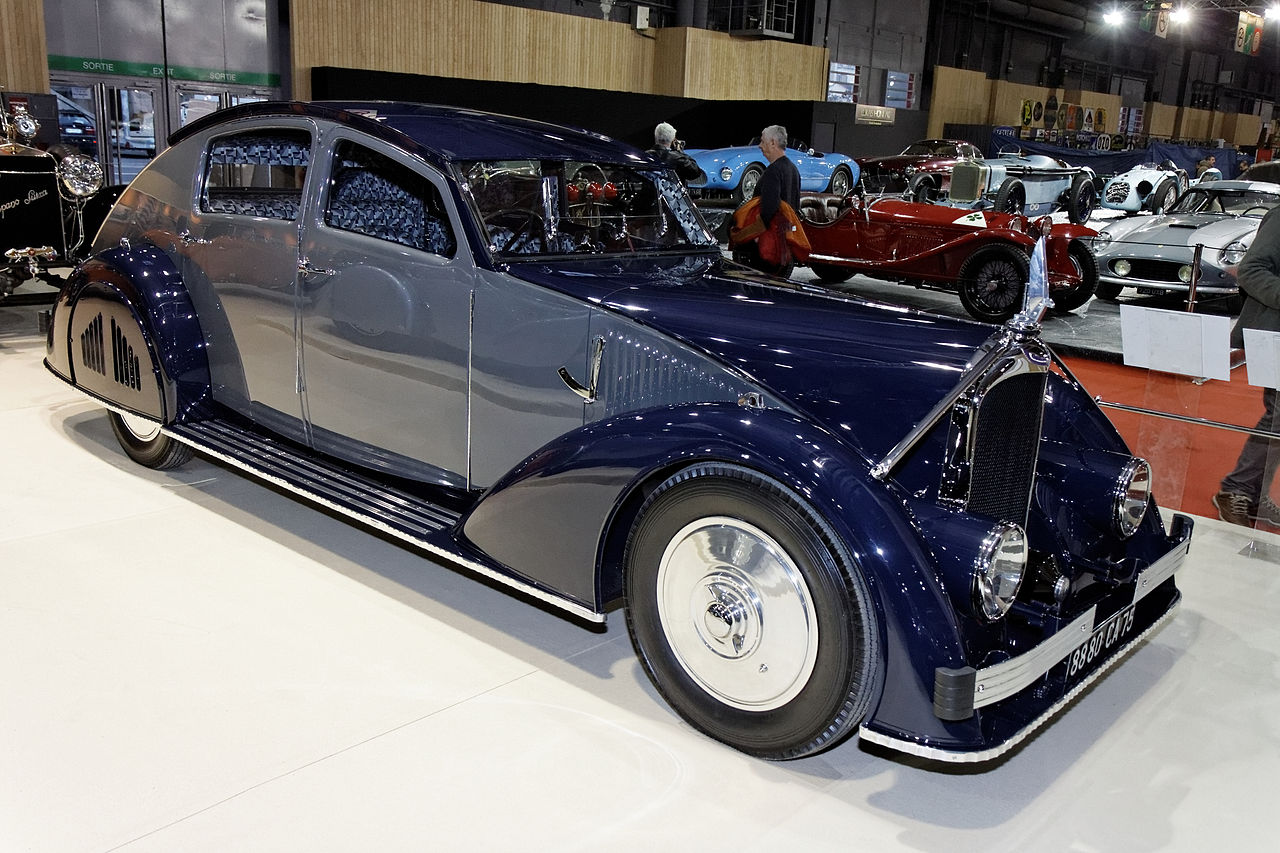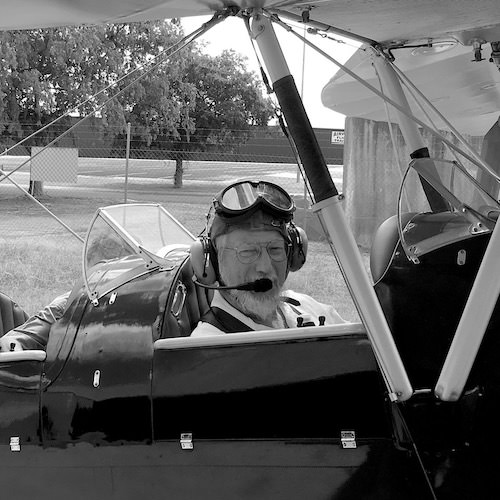 Jon Branch is the founder and senior editor of Revivaler and has written a significant number of articles for various publications including official Buying Guides for eBay, classic car articles for Hagerty, magazine articles for both the Australian Shooters Journal and the Australian Shooter, and he's a long time contributor to Silodrome.
Jon has done radio, television, magazine and newspaper interviews on various issues, and has traveled extensively, having lived in Britain, Australia, China and Hong Kong. His travels have taken him to Indonesia, Israel, Italy, Japan and a number of other countries. He has studied the Japanese sword arts and has a long history of involvement in the shooting sports, which has included authoring submissions to government on various firearms related issues and assisting in the design and establishment of shooting ranges.