The Argocat is one of those little items most hunters and fishermen would like to have in their garage ready for life's little adventures. Despite the fact that many of us could profitably do with a bit more walking to mitigate against our developing a rather more portly figure than we might prefer, the provision of a vehicle to get us where we want to go more quickly and easily is a welcome thing, especially if it means it can also serve as a neat little boat.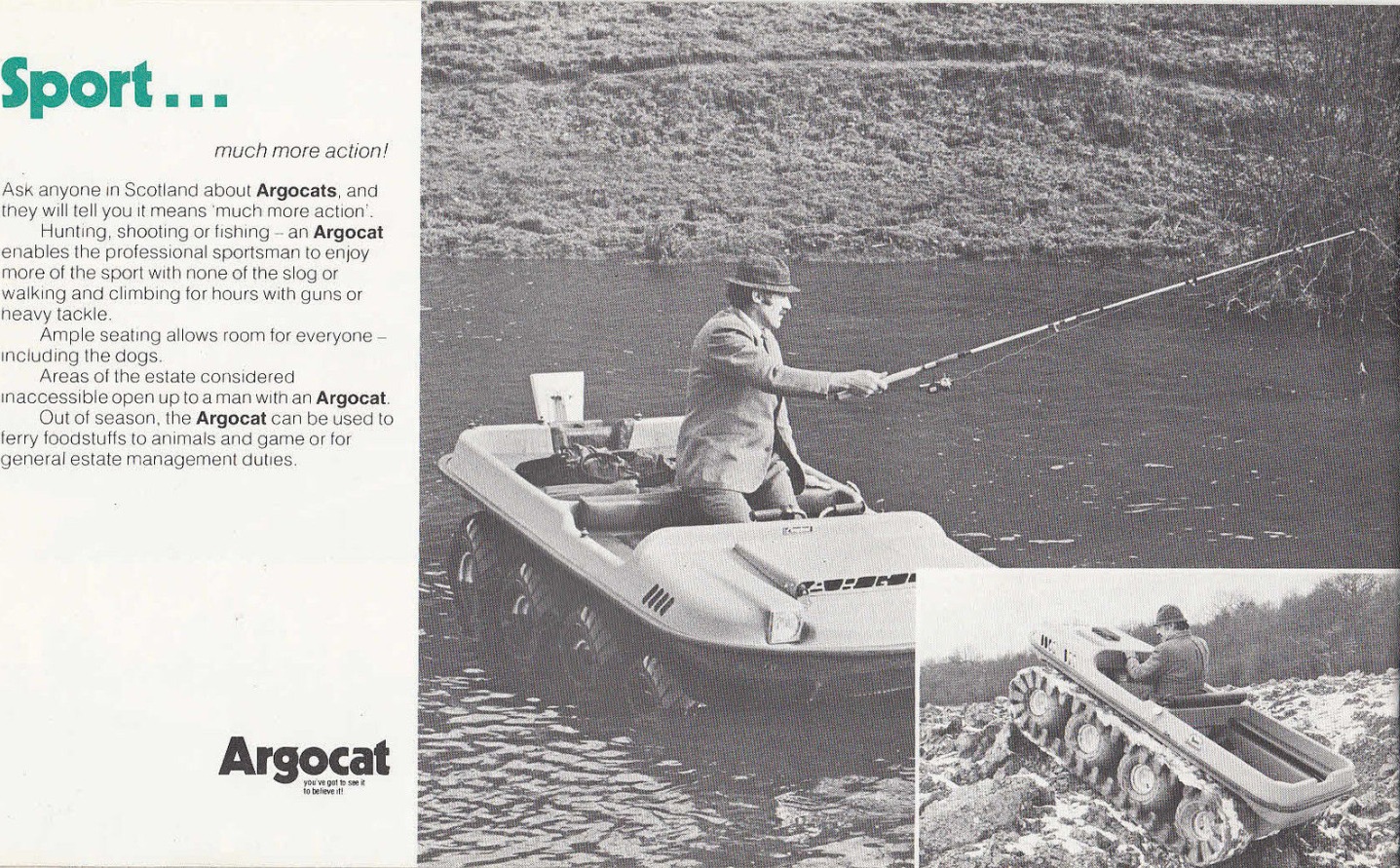 The story of the Argocat began back in 1962 when the company Ontario Drive and Gear was formed in the town of Kitchener, in Canada. Ontario Drive and Gear (ODG) did not begin by manufacturing their own all terrain vehicles but, as the company name would suggest, began by designing and manufacturing the gearboxes and transmissions for such vehicles particularly for six-wheel-drive vehicles and those using a skid-steer.
In 1967 ODG decided to commit to creating their own all-terrain-vehicle and introduced their "Argo" six-wheel-drive amphibious vehicle. The name "Argo" was taken from the story of Jason and the Argonauts of Greek mythology who undertook an epic voyage of many adventures to obtain the Golden Fleece. So the "Argo" was a little ATV made for epic and not so epic adventures. In order to better keep up with their expanding business ODG moved to a new larger manufacturing facility in New Hamburg in 1969. The little Argo featured balloon tires and a boat like body making it capable of crossing land, water, and quicksand, making it perfect for a great range of uses. If you were in Canada for example and crossing a frozen lake then if the ice broke your little Argo would stay afloat so you would at least stay out of the frozen water as opposed to swimming and suffering from hypothermia.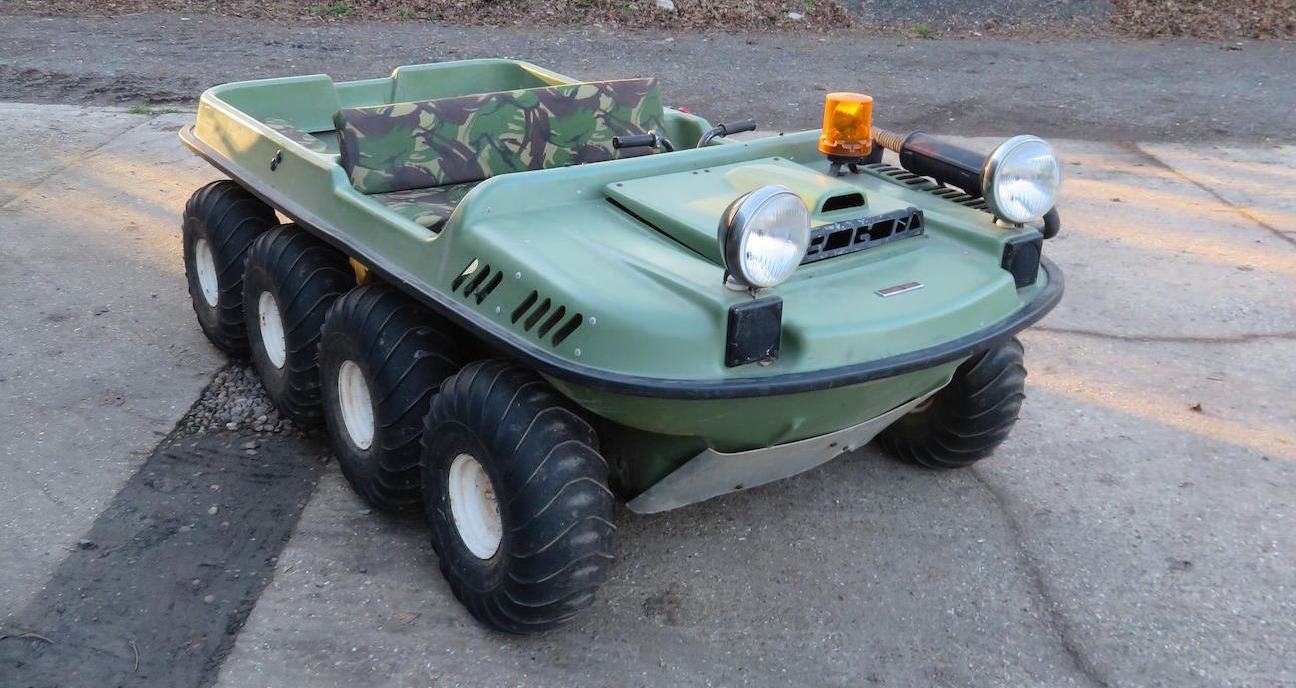 In 1972 ODG decided that the ATV market was a viable one for them and so they updated their manufacturing capabilities with installation of a vacuum forming machine with which to make ABS molded bodies in larger quantities. This was also the year they created a larger eight wheeled version of the Argo powered by a two-stroke 440cc Kohler engine. Sales continued to indicate that the Argo was a popular product and ODG discovered that they had potential customers not only in the recreational ATV market but also the professional, with purchases coming from utilities and industries. With this in mind ODG introduced a four-stroke powered Argo in 1975 fitted with a Tecumseh engine better suited to industrial and professional users. ODG also switched to high density polyethylene for their vehicle bodywork at this time.
In 1981 ODG introduced their first industrial/commercial model, the Argo 8 I/C which featured hydraulic brakes and steering, and by 1985 ODG were using a 656cc Briggs & Stratton twin-cylinder engine to power their Argo 6 and Argo 8 models. These industrial/commercial (I/C) models rapidly secured for ODG a 60% share of the market for this type of vehicle in North America. Not only was the Argo used by recreational and industrial customers but these lightweight and amphibious vehicles went to war with British forces in the 1982 Falklands War.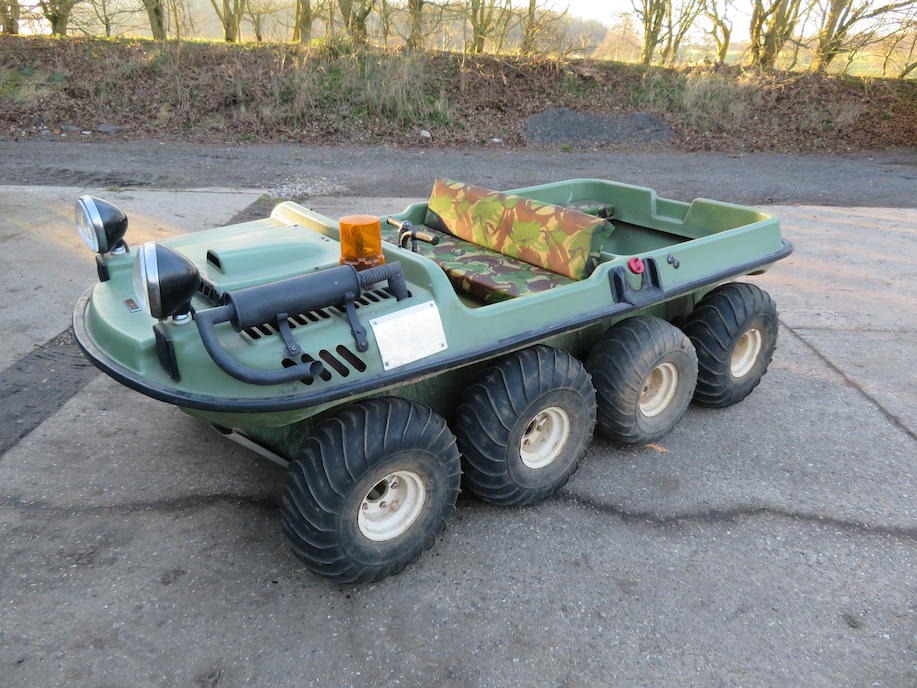 By this  stage of its history ODG had dealerships around the world with the company's British distributor being Crayford Special Equipment Co Ltd., famous for their bodywork conversions of production road cars. If you wanted your Morris Mini changed to a convertible or your Rover sedan turned into a shooting brake then Crayford Special Equipment were the folks to go and see.
The Argocat has continued to be developed over the years and you can find their website if you click here.
For those in Australia you will find Argo if you click here.
There is also a Crayford Argocat coming up for sale by Bonhams at their Spring Stafford motorcycle auction to be held on April 28, 2019.
You will find the sale page for that Argocat if you click here.
The sale Argocat is powered by a Honda 11hp engine and also has tracks that can be fitted over the wheels to further improve its all terrain abilities.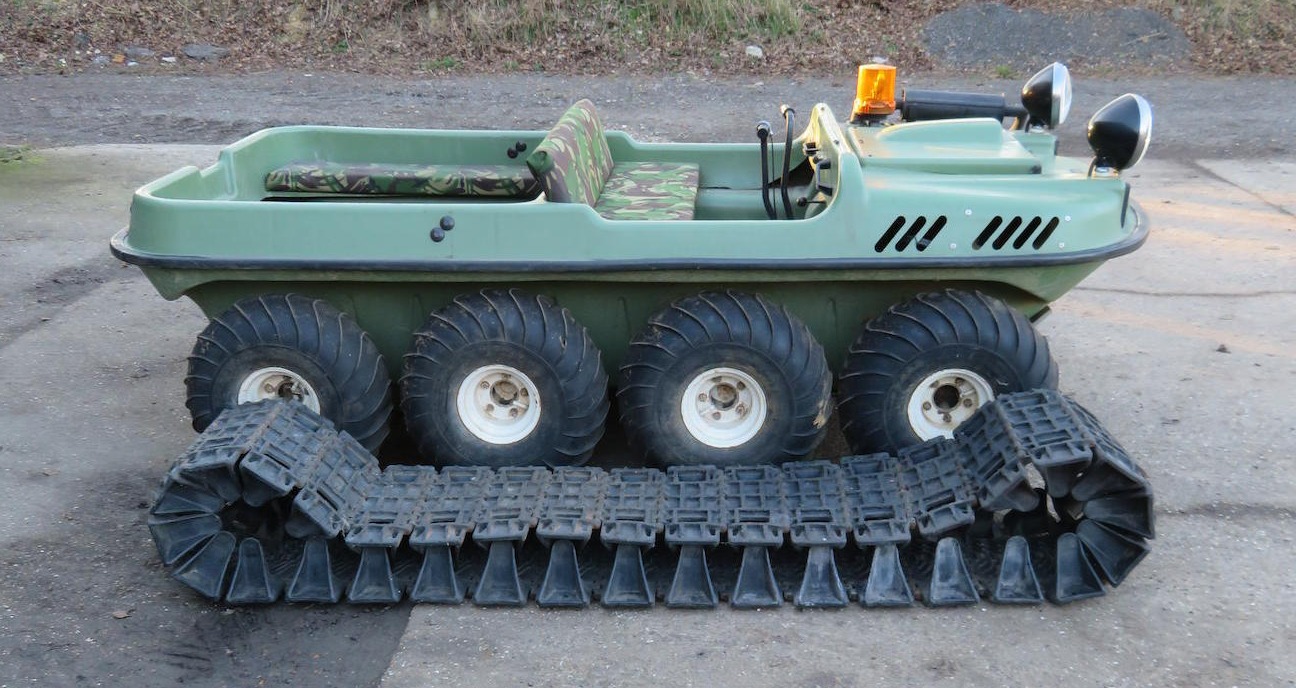 Conclusion
The ODG Argo is a vehicle that can open up a great range of opportunities to "not follow where the path may lead, but to go where there is no path and leave a trail".
(All pictures of the sale Argocat courtesy Bonhams).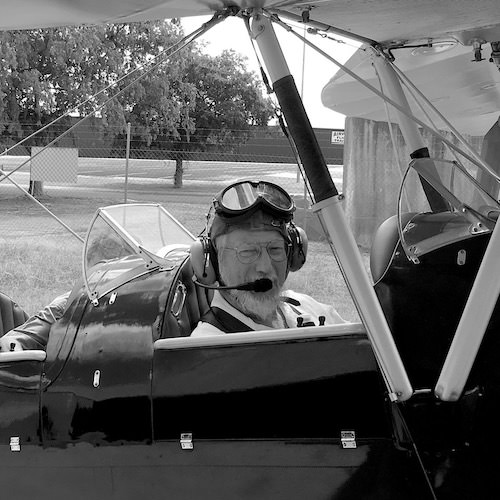 Jon Branch is the founder and senior editor of Revivaler and has written a significant number of articles for various publications including official Buying Guides for eBay, classic car articles for Hagerty, magazine articles for both the Australian Shooters Journal and the Australian Shooter, and he's a long time contributor to Silodrome.
Jon has done radio, television, magazine and newspaper interviews on various issues, and has traveled extensively, having lived in Britain, Australia, China and Hong Kong. His travels have taken him to Indonesia, Israel, Italy, Japan and a number of other countries. He has studied the Japanese sword arts and has a long history of involvement in the shooting sports, which has included authoring submissions to government on various firearms related issues and assisting in the design and establishment of shooting ranges.