The Honda CBX was a motorcycle that George Brough, of Brough Superior fame, would have loved. It was a bike that George Brough's most famous customer, T.E. Lawrence (Lawrence of Arabia) would have really enjoyed: but it was a bike that I must admit the first time I saw one I was stopped in my tracks and wondered "Why"? Why would Soichiro Honda decide to put a 1,047cc DOHC straight six cylinder engine with no less than six carburetors and transverse mount it in a motorcycle? Had he been indulging in the sake or was it the Japanese single malt whisky that had done it?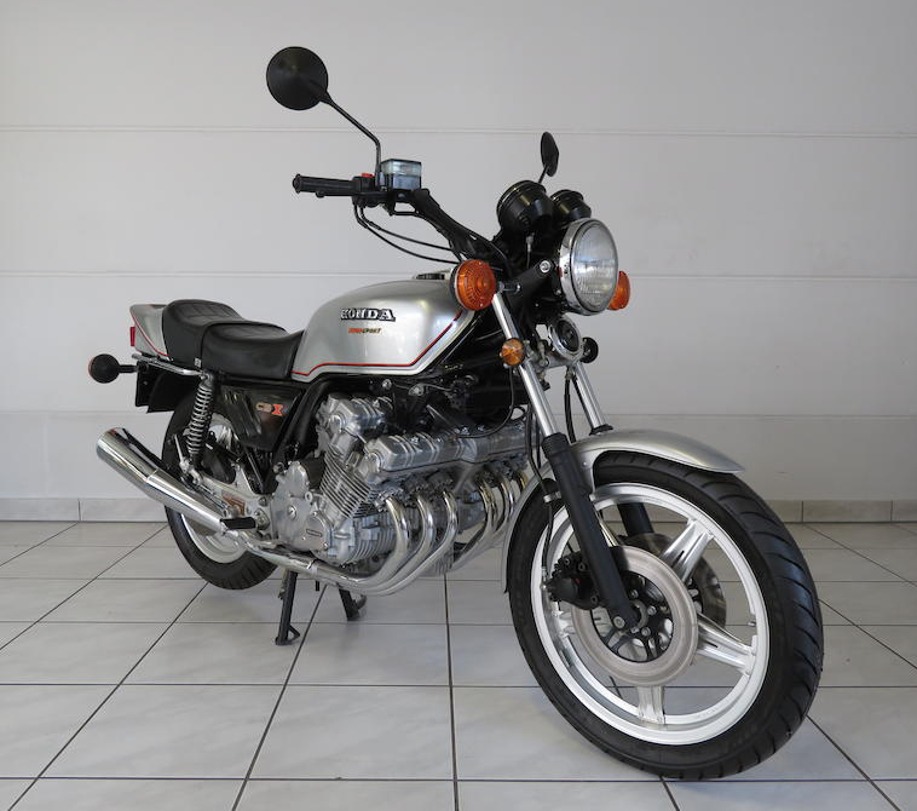 The Honda CBX1000 is a motorcycle that it takes some time to get used to the idea of, which is possibly why its stable-mate model, the four cylinder CB900F tended to outsell it. But to be honest, once you get over the initial shock of seeing that big looking six in the frame, and you hear that delightfully smooth exhaust note when it starts up, it might just be a bike that, instead of saying "Why", it gets you saying "Why not"? And the transition occurs without so much as one wee dram of the alcoholic liquor.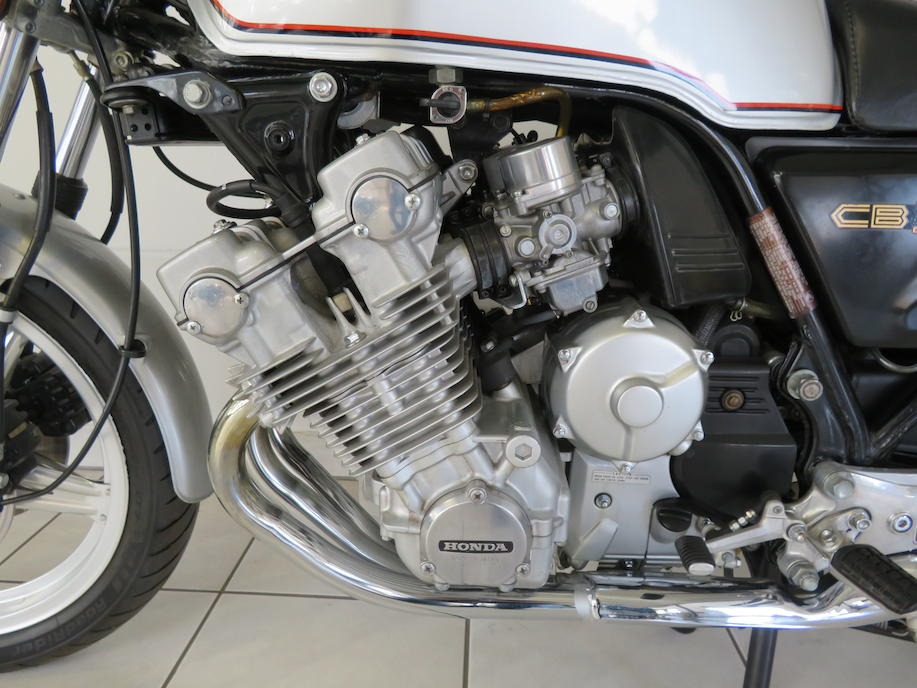 The six cylinder engine of the CBX1000 makes sense the more you think about it. George Brough and T.E. Lawrence would have loved the Rolls-Royce smoothness and the amazing delivery of balanced power and torque. The engine being set transversely in the frame ensures even cooling of all cylinders, and the actual increase in width over a CB750 is just two measly inches. The rider's legs sit behind the engine and its actually a rather comfortable arrangement also providing a measure of protection for the rider's leg if he/she happens to drop the bike.
The Honda CBX was originally derived from the technology developed in the six cylinder Honda RC racing motorcycles. The engine of the CBX used double overhead camshafts and double valves, making 24 valves for the engine. Engine power was claimed to be 105hp @ 9,000rpm with torque of 63lb/ft @ 8,000rpm. Top speed was in the range of 134-140mph and the bike could do a standing quarter mile in less than 12 seconds reaching a speed of over 117mph.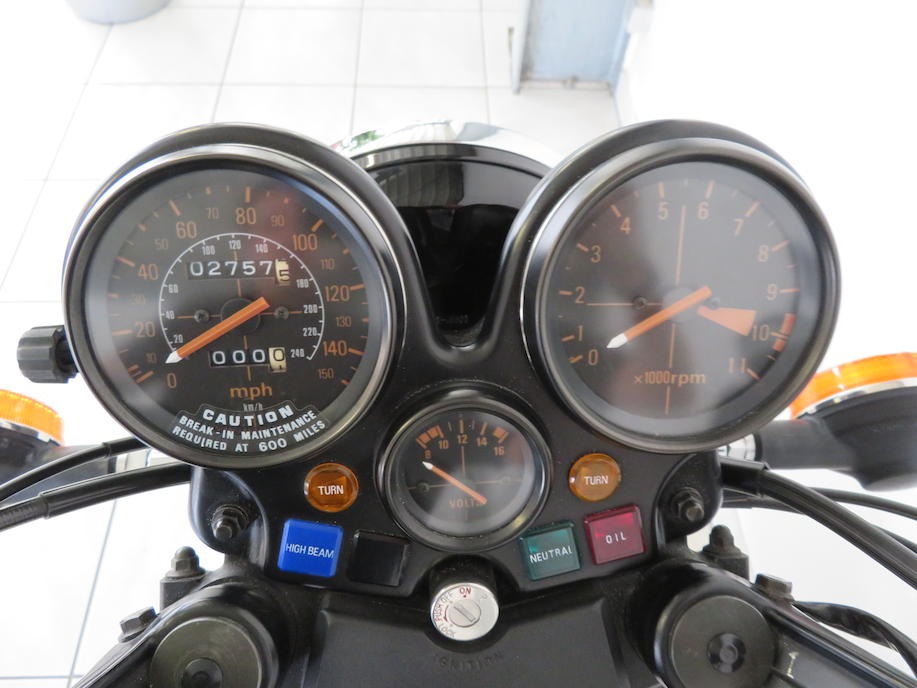 Enjoying a motorcycle of this type does not necessarily the need to push it to the limits of its performance however. The CBX was a bike that could be enjoyed in the way T.E. Lawrence enjoyed his Brough Superiors, he would just go off riding on the country roads of Britain, not trying to go particularly fast, and simply appreciate the power, sound and exhilaration of the machine and the countryside: that is the sort of riding experience that the Honda CBX was made to deliver and it did that perfectly.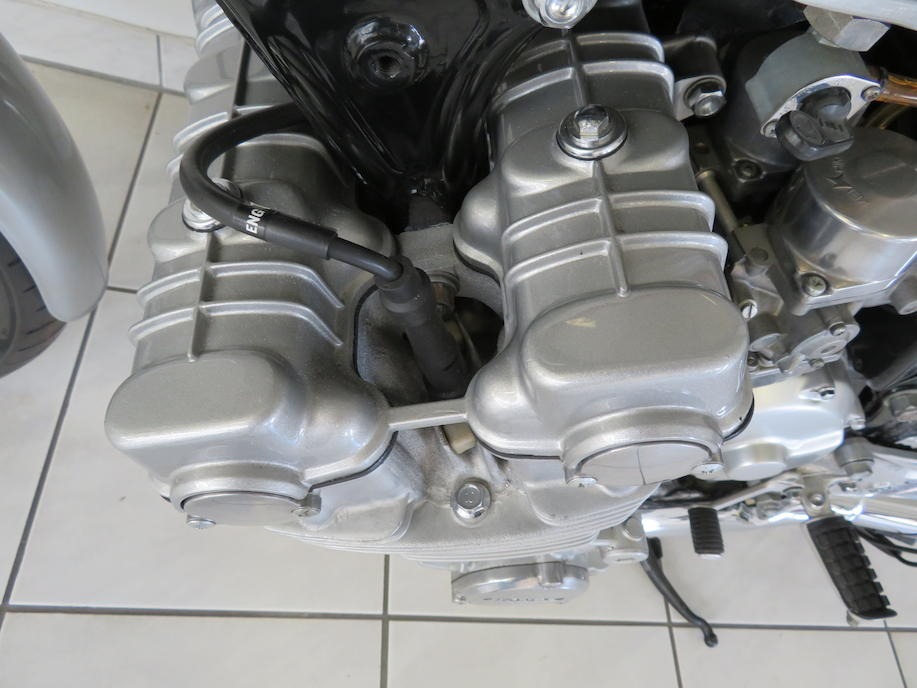 Honda made a version of the CBX specifically with touring in mind in 1981 when they released the CBX-B with its engine slightly de-tuned to 100-103hp and with a slightly heavier frame supporting a front fairing and side panniers – perfect for carrying one's picnic lunch in for your jaunt through the countryside. The CBX-B was also fitted with stronger dual ventilated disc brakes at the front and a Pro-link monoshock rear suspension.
At the time it was made the Honda CBX had been created to be the fastest production motorcycle for sale anywhere in the world, and it achieved that. But the CBX delivered a great deal more than just raw speed: it really was Honda's answer to the Brough Superior, and Honda's answer to the Vincent Black Shadow all rolled into one. Cook Neilson of Cycle Magazine said in his 1978 review "The CBX engine is as responsive as a racer, the nicest cycle motor to ever reach the street."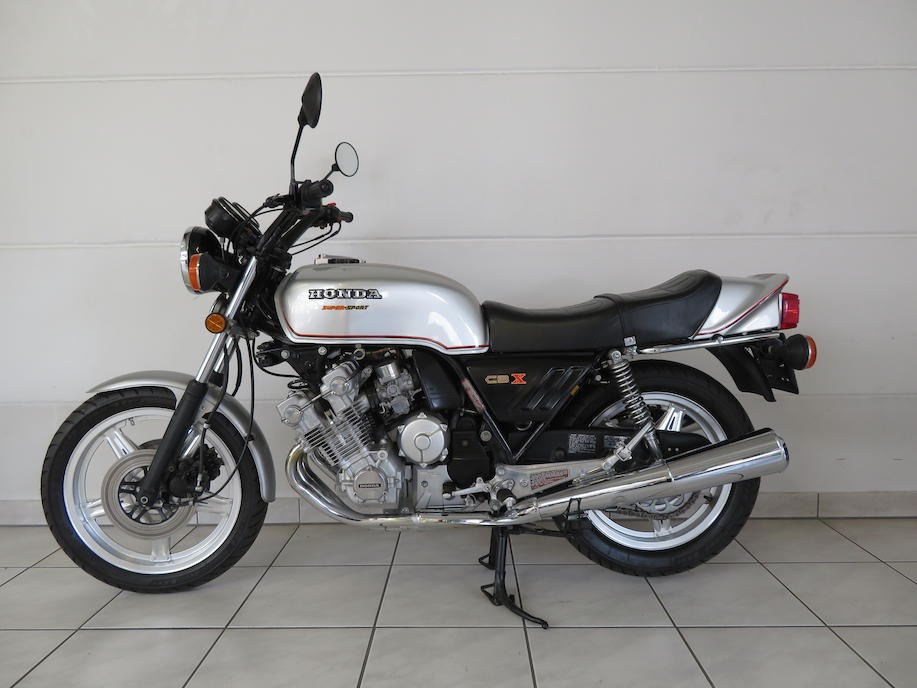 If you are looking for a motorcycle that can deliver a classic and elegant riding experience, a bike with its own unique qualities that you come to appreciate so much that you will not want to part with it, then a Honda CBX could be exactly the motorcycle you are looking for. There is one coming up for auction by Bonhams at the Spring Stafford Sale on April 28th, 2019. It is the CBX1000Z model from 1979 and it is said to have a genuine 2,757 miles on the odometer. How its previous owners managed to have it sitting the the garage and not take it out for long rides in the country is quite beyond me: I would have wanted to take it out on a regular basis.
You will find the sale page for this motorcycle if you click here.
This bike is expected to sell in the range £11,500 – £13,500, which is a lot less than a comparable Brough or Vincent, and it provides Honda's wonderful boring reliability that means you can just enjoy the riding and not be worried about having any unwelcome "involuntary stops" as T.E. Lawrence described them
The Honda CBX was one of the greatest of the modern classic motorcycles, and it is a bike that is near guaranteed to stop people in their tracks when they see one – it stopped me the first time I saw one.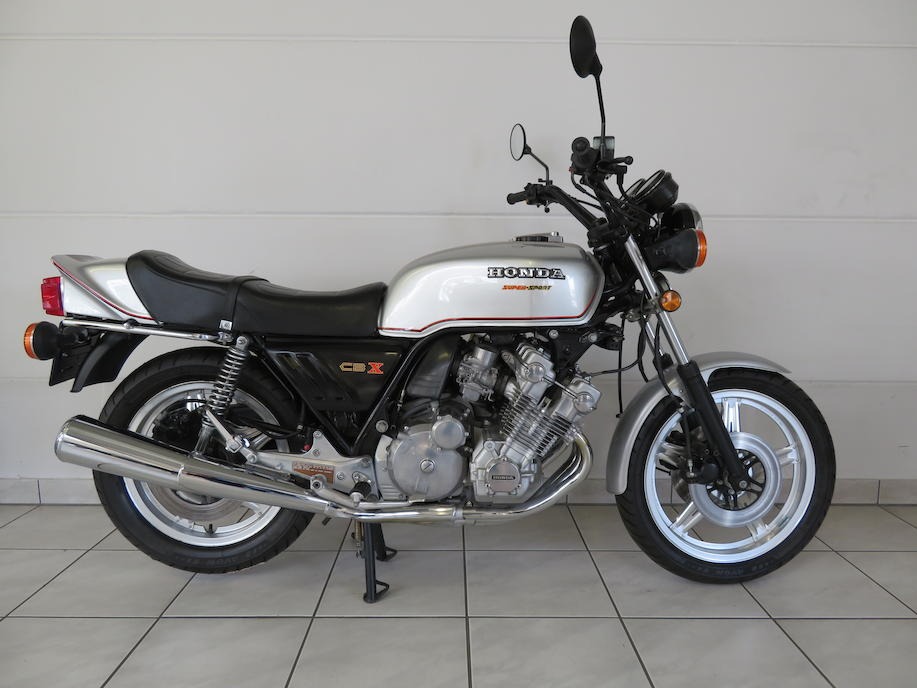 (All pictures courtesy Bonhams).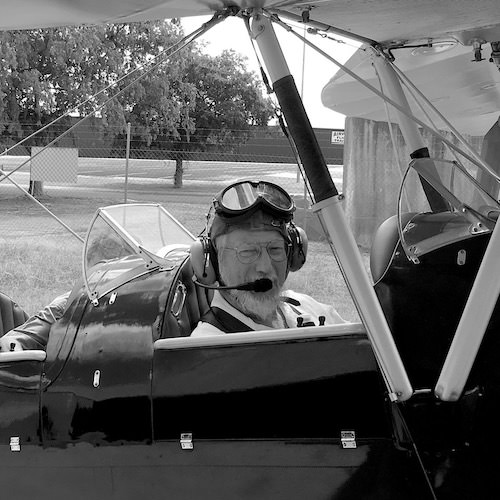 Jon Branch is the founder and senior editor of Revivaler and has written a significant number of articles for various publications including official Buying Guides for eBay, classic car articles for Hagerty, magazine articles for both the Australian Shooters Journal and the Australian Shooter, and he's a long time contributor to Silodrome.
Jon has done radio, television, magazine and newspaper interviews on various issues, and has traveled extensively, having lived in Britain, Australia, China and Hong Kong. His travels have taken him to Indonesia, Israel, Italy, Japan and a number of other countries. He has studied the Japanese sword arts and has a long history of involvement in the shooting sports, which has included authoring submissions to government on various firearms related issues and assisting in the design and establishment of shooting ranges.