The Triumph TR series of sports cars did not get off to a good start back in October 1952. Triumph wanted to build a sports car to compete with the brilliant Austin-Healey but they wanted to do it as cheaply as possible. The result was the 20TS which was later unofficially called the TR1. Triumph showed the 20TS at the London Earl's Court motor show of October 1952 and reactions were mixed; it was certainly not a car that had people crowding the stand and writing checks to place their order in droves as the Healey 100 had. But perhaps that was just as well. Still convinced that their prototype 20TS was a great car, despite having been cobbled together on the cheap from available bits from other Triumph models, Triumph got BRM's test driver Ken Richardson to take a 20TS out for a rigorous spin to see how much he liked it. When he came back Ken Richardson said "Frankly, I think it's the most bloody awful car I've ever driven." and followed up by describing it as a "Death trap" just in case Standard-Triumph chairman Sir John Black was in any doubt about this.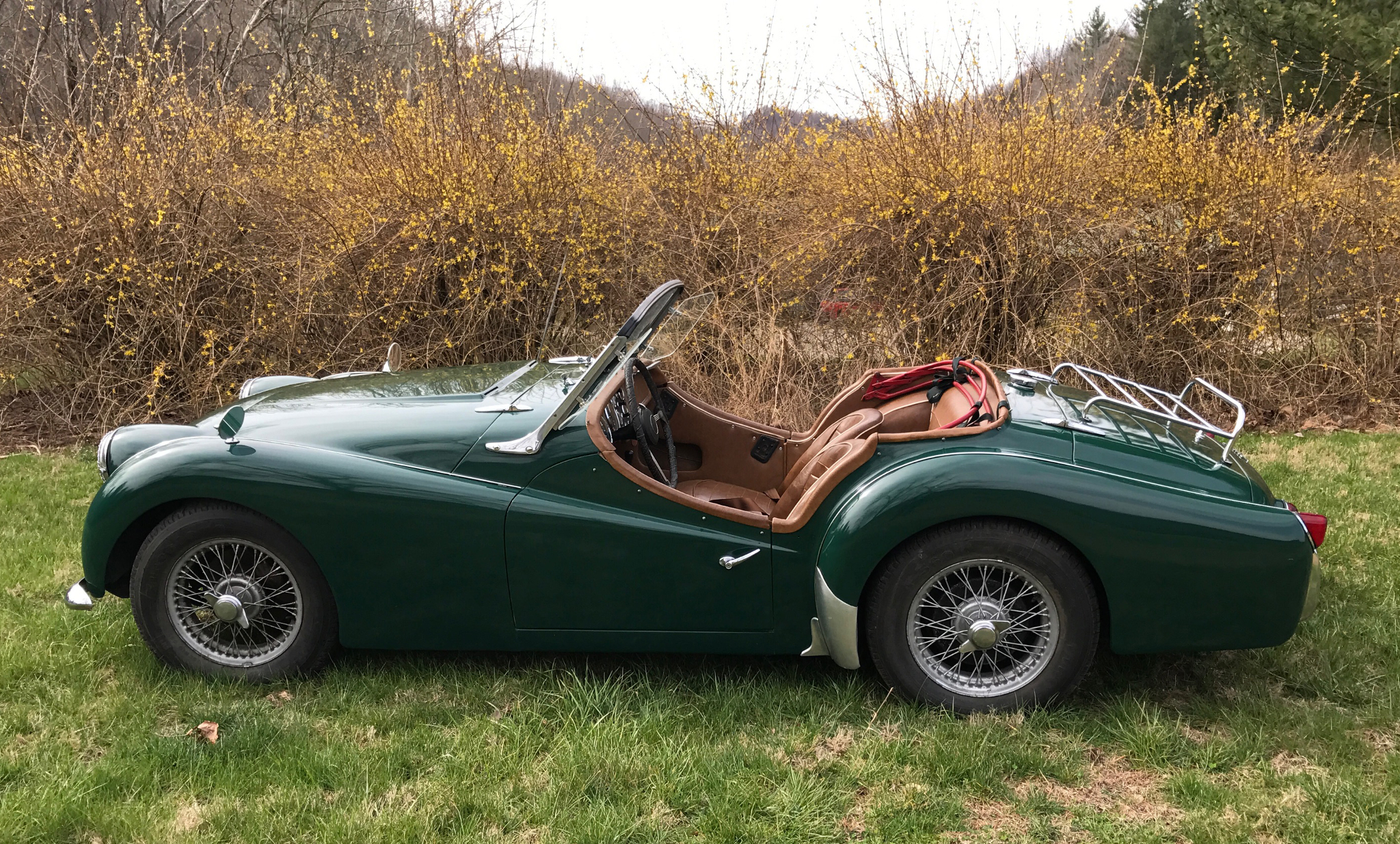 Sir John Black reacted in the sensible and mature way and asked Ken Richardson to help his design team re-design the car so it would be an excellent sports car in the British tradition. Ken Richardson agreed and work began to create a car that would be the foundation of each of the Triumph TR series sports cars from the TR2 up to the TR6.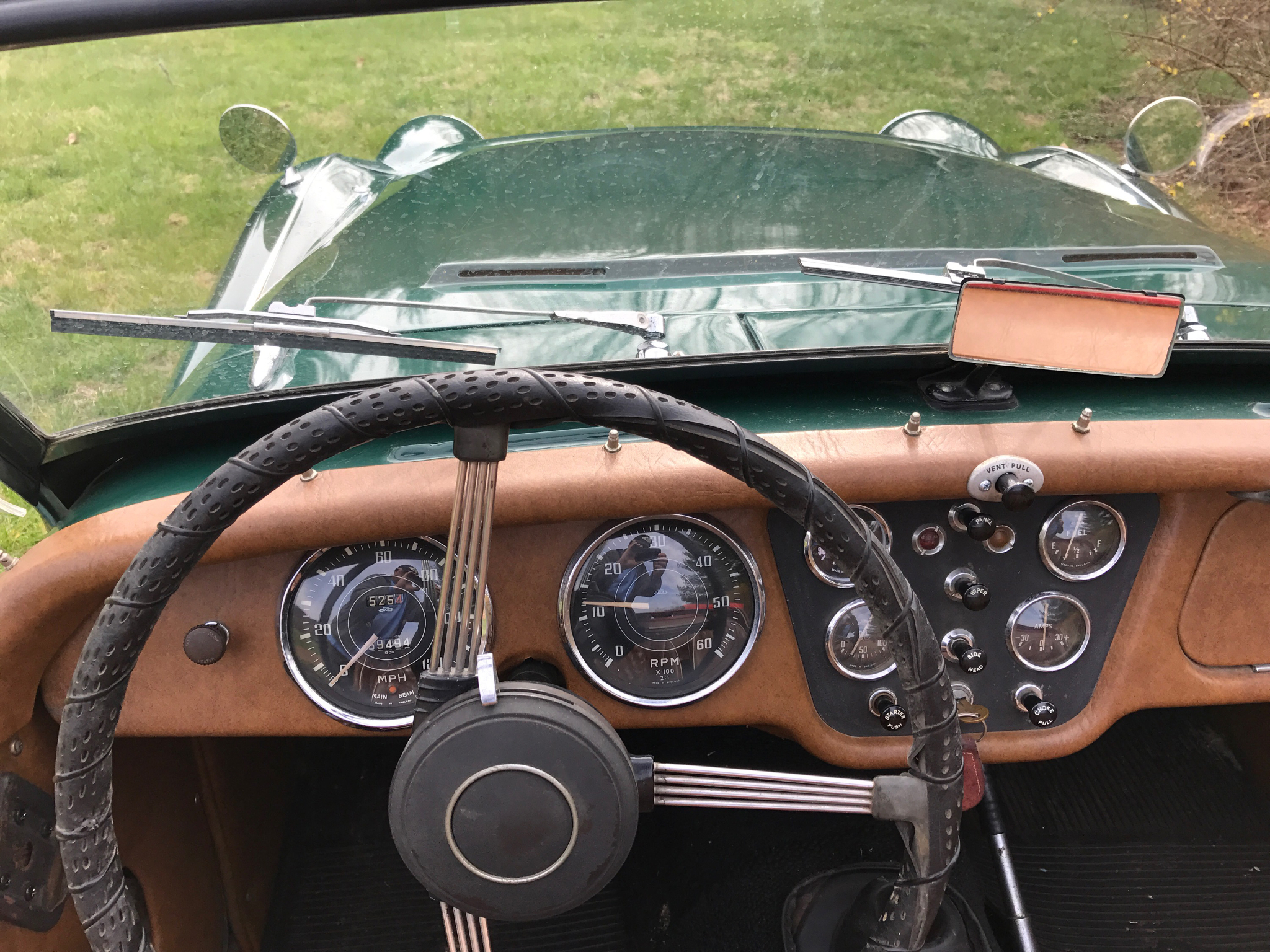 The foundation of the new car was a stiff ladder chassis that also lengthened and widened the car. The suspension was re-designed as was the engine also and the brake size was made as large as practicable. The resulting Triumph TR2 was shown at the Earls Court motor show the following year 1953. The TR2 was a much different car to the 20TS having had BRM's Ken Richardson's involvement which pushed the design team in the direction of creating a competition capable car which is exactly what the TR2 proved to be. Initially Triumph streamlined a TR2 and took it to the Jabbeke motorway in Belgium in May 1953 where it achieved 124.889mph. Following this in March of 1954 private owner's entered TR2's in the RAC Rally and managed 1st, 2nd, and 5th places against stiff competition. Triumph realized they were onto a winner and created a Competition Department under the direction of Ken Richardson to campaign the cars in motor sport.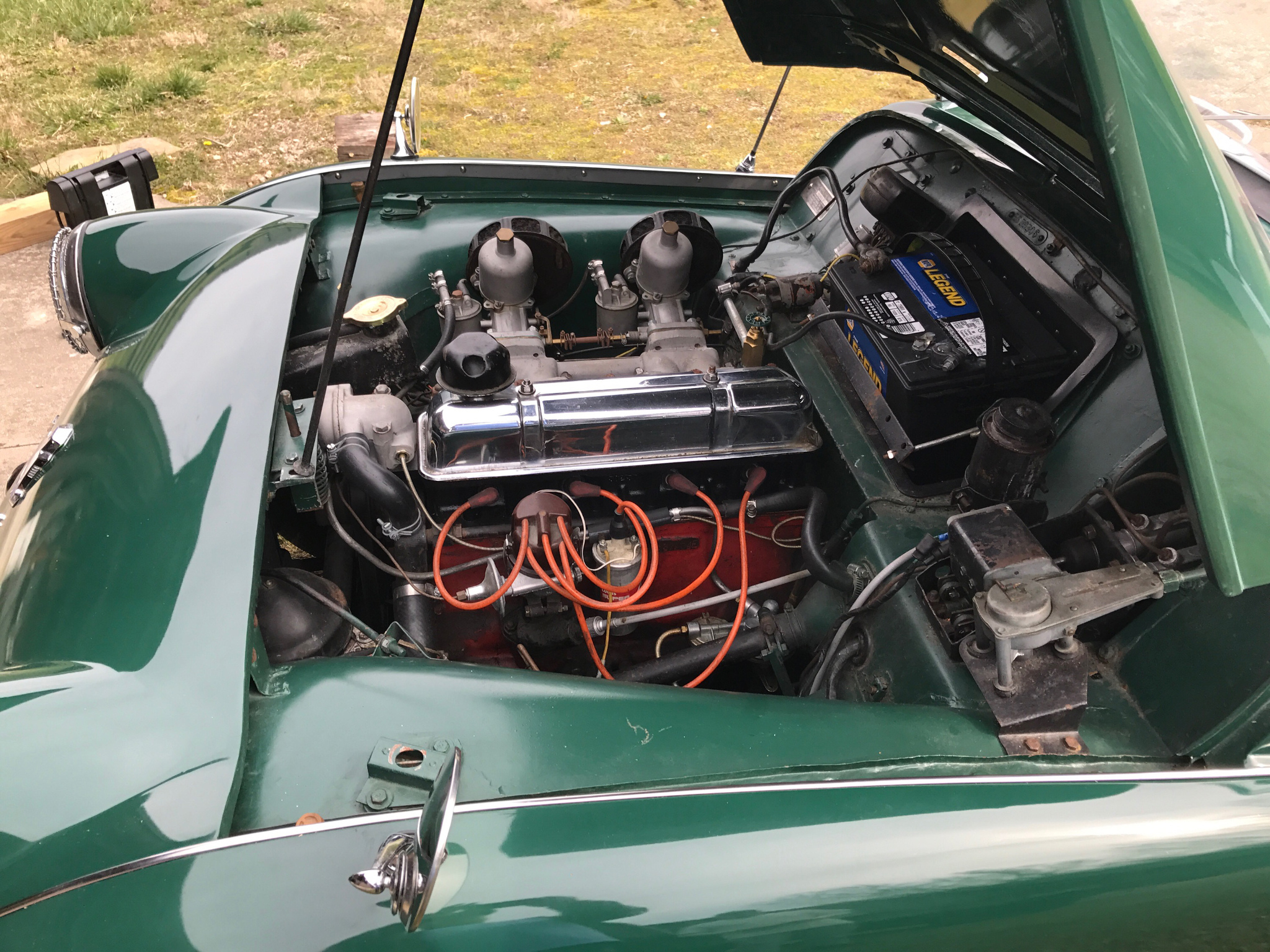 The TR2's campaigned successfully around the world in such high profile events as the Mille Miglia, the Grand Prix of Macao, Alpine Rally, Monte Carlo Rally and even the 24 Hours Le Mans where they finished 14th, 15th and 19th. Just how competitive these cars were can be quickly gauged from a TR2 winning the 1955 Moomba TT in Australia in a field that included Austin-Healeys and some Jaguar XK120's. The Triumph TR2 was no longer Ken Richardson's "… the most bloody awful car I've ever driven." It had been re-designed into a little Austin-Healey and Jaguar beater.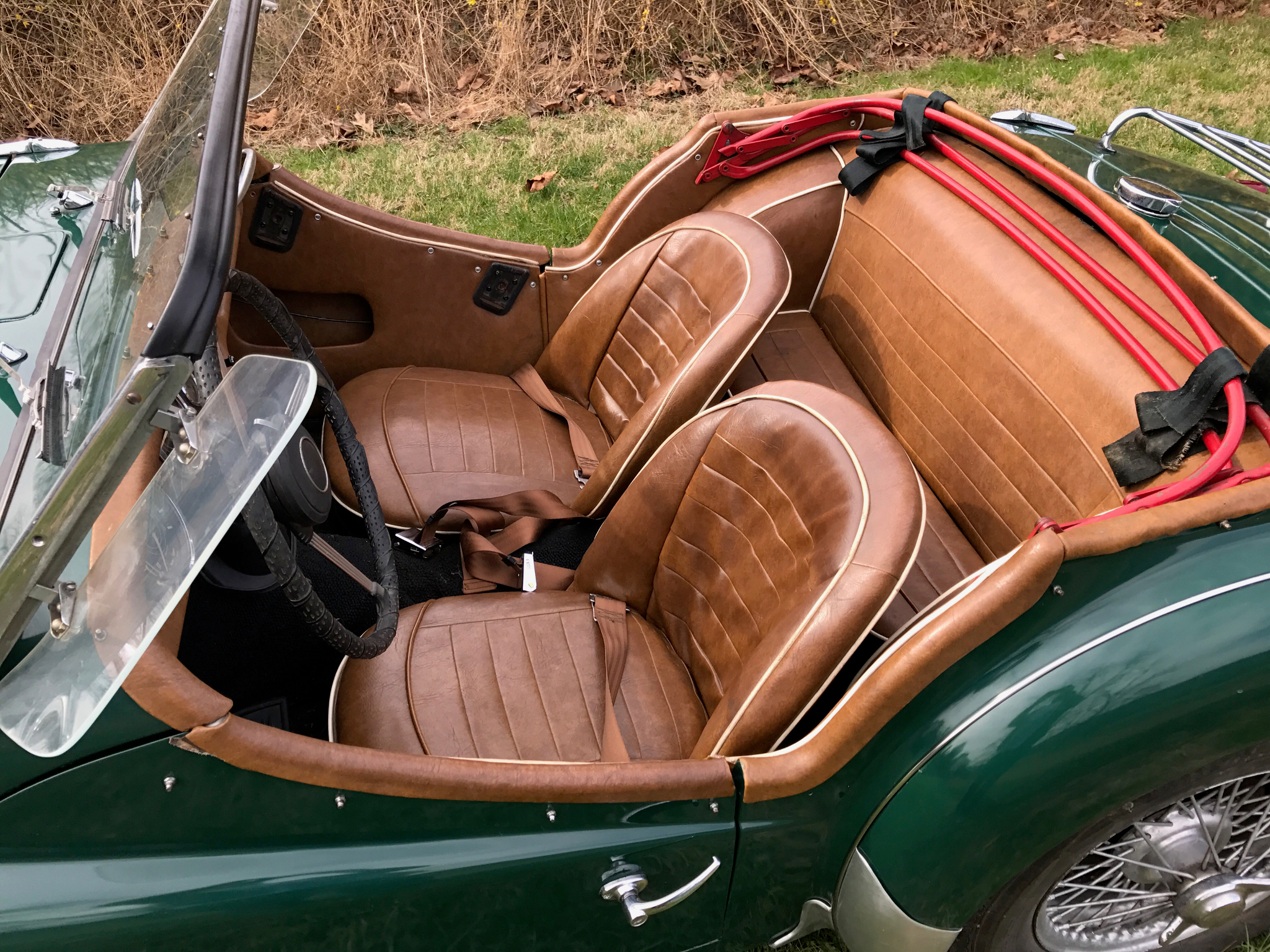 By 1955 the TR2 was replaced by the facelifted TR3 which boasted five extra horsepower at 95bhp which it gained from the fitting of larger SU H6 carburettors. This power was to be increased again to 100bhp @ 5,000rpm by the fitting of a "high port" cylinder head and an enlarged manifold. In 1956 the TR3 was fitted with front disc brakes as standard equipment.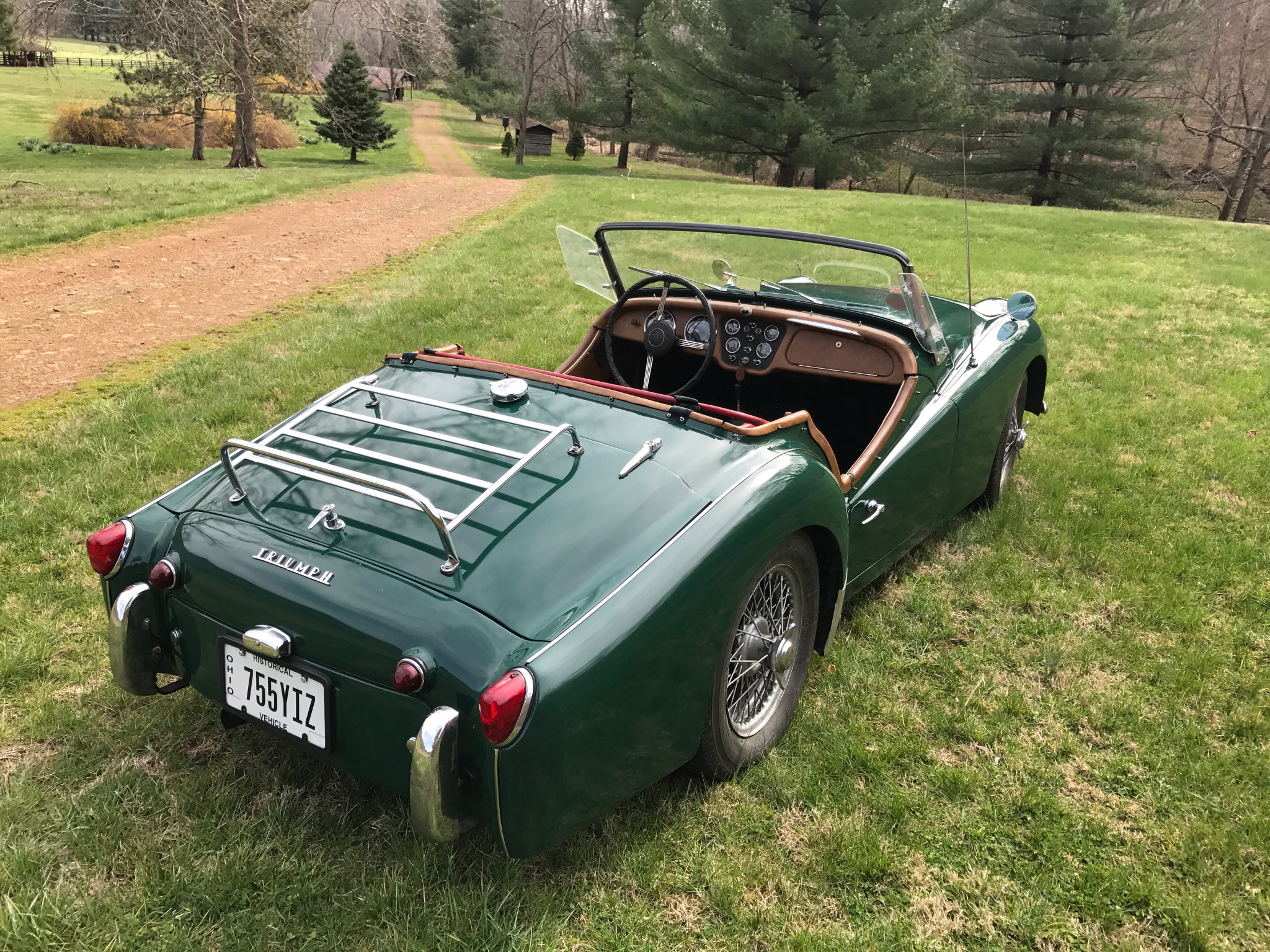 The TR3A upgrade appeared in 1957 and has a full width radiator grille, exterior door handles, a lockable boot handle, and a full tool kit as standard. This car had disc brakes as standard equipment and was known for its excellent braking abilities. The TR3A was so popular that Triumph wore out the body press molds making them and had to create a new set. Production continued until 1962 when the car was replaced by the TR4 which was based on the same foundation as the TR3.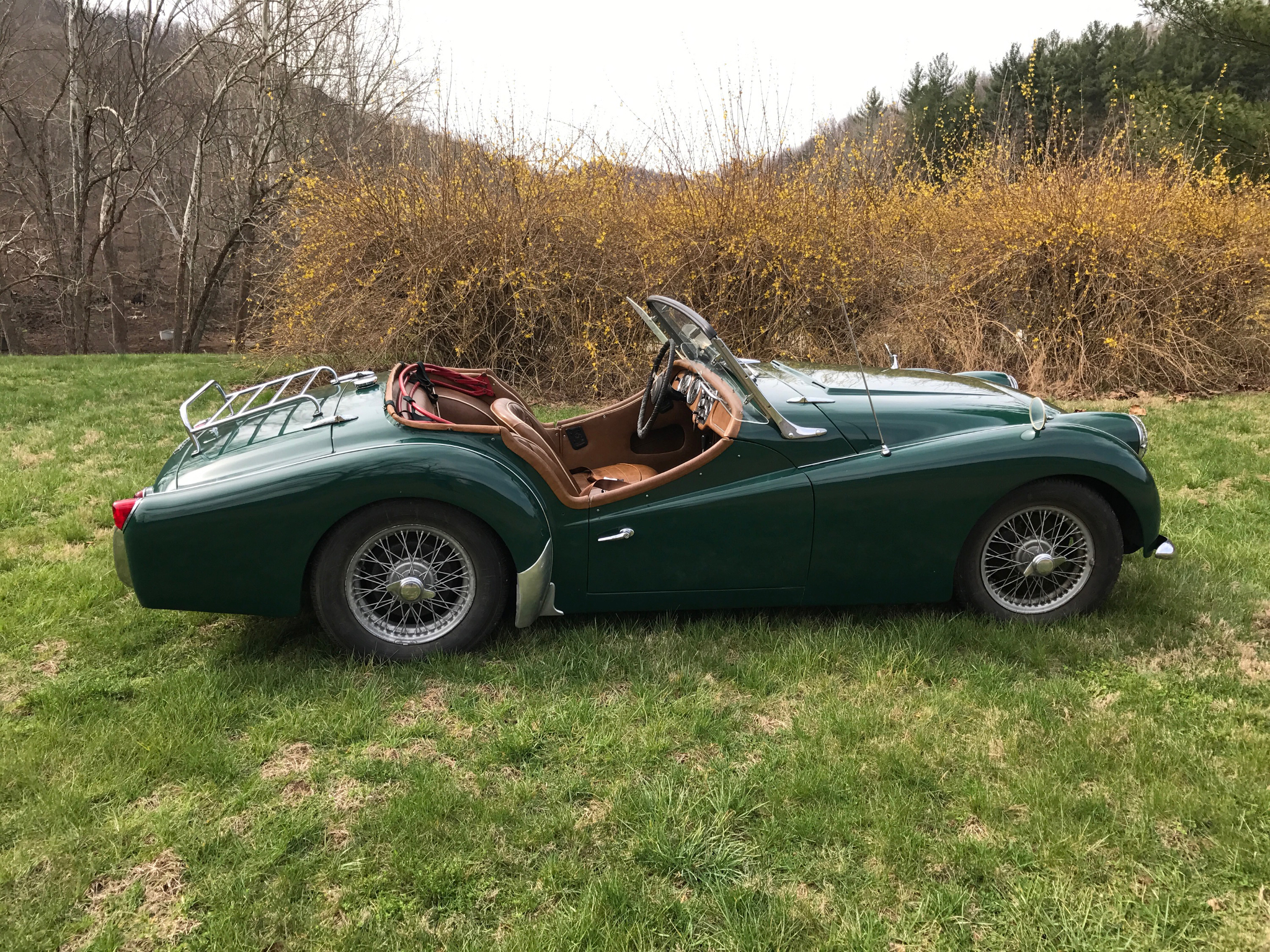 The British Racing Green with mid-tan interior 1958 Triumph TR3A in our pictures is coming up for auction by Auctions America at their Auburn Spring sale. This car has been fitted with an upgraded TR4 all synchromesh four speed gearbox (as opposed to the original four speed with no synchromesh on first gear) and has been very attractively restored.
The sale will be held at Auburn Auction Park, 5536 County Rd. 11A, Auburn, Indiana 46706, from Thursday 11th – Saturday 13th May 2017.
You will find the sale page for this car if you click here.
Expected sale price for this 1958 Triumph TR3A is in the range USD$16,000-$22,000.
You will find the Auctions America information page for the Auburn Spring Sale with details of other lots if you click here.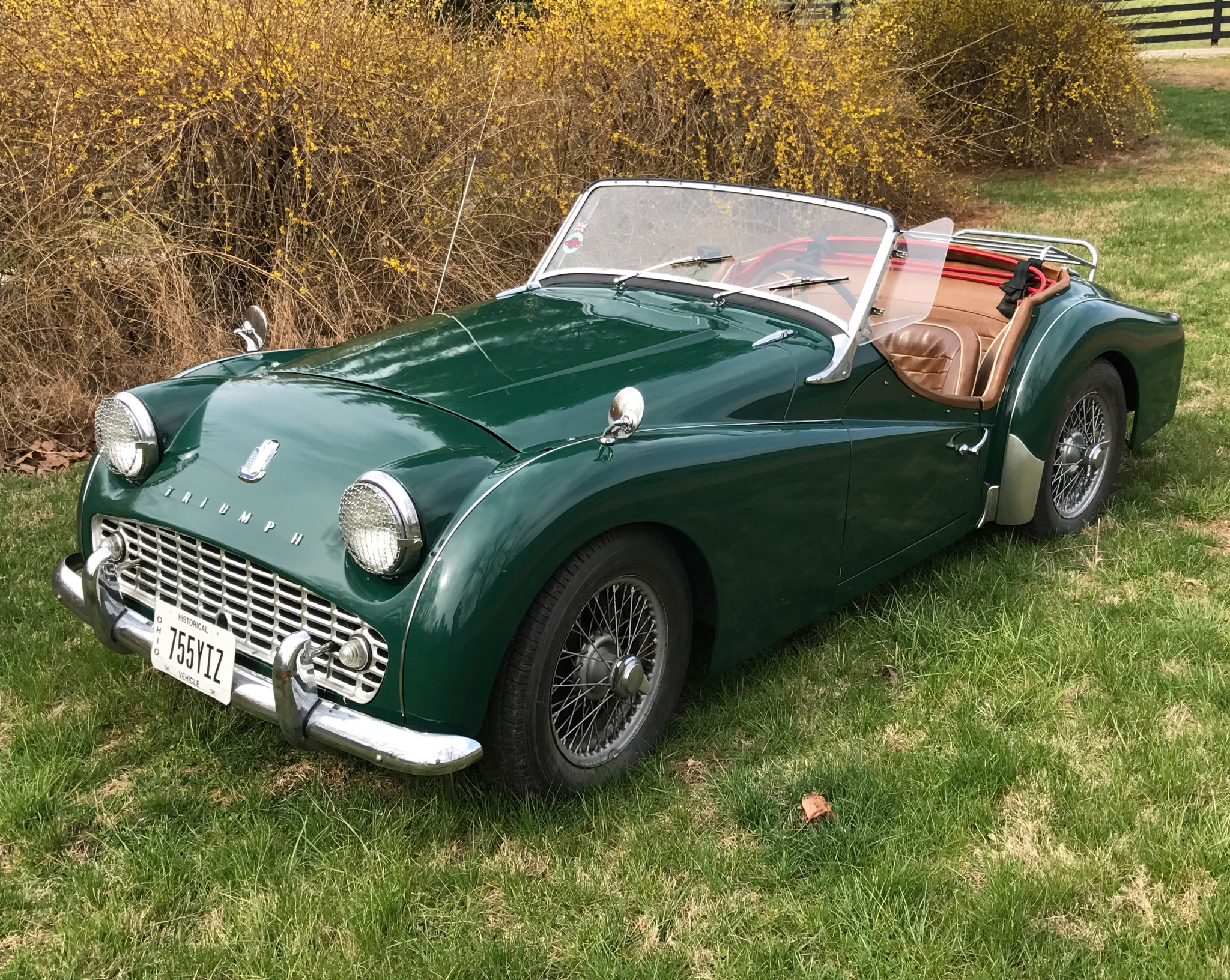 (All pictures courtesy of Auctions America).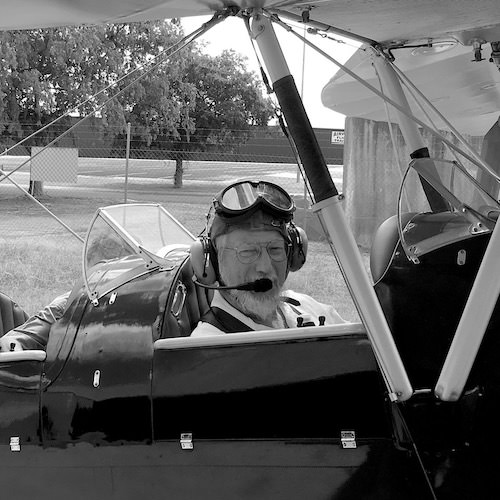 Jon Branch is the founder and senior editor of Revivaler and has written a significant number of articles for various publications including official Buying Guides for eBay, classic car articles for Hagerty, magazine articles for both the Australian Shooters Journal and the Australian Shooter, and he's a long time contributor to Silodrome.
Jon has done radio, television, magazine and newspaper interviews on various issues, and has traveled extensively, having lived in Britain, Australia, China and Hong Kong. His travels have taken him to Indonesia, Israel, Italy, Japan and a number of other countries. He has studied the Japanese sword arts and has a long history of involvement in the shooting sports, which has included authoring submissions to government on various firearms related issues and assisting in the design and establishment of shooting ranges.