Whilst British gunmaker Purdey is generally associated with the making of the finest shotguns money can buy Purdey also make some of the finest sporting rifles extant. Currently for sale at their shop at Audley House, 57-58 South Audley Street, Mayfair, where the company have been doing business since 1 January 1883, is a quite beautiful bolt action magazine rifle chambered for the .375 Holland & Holland Magnum cartridge.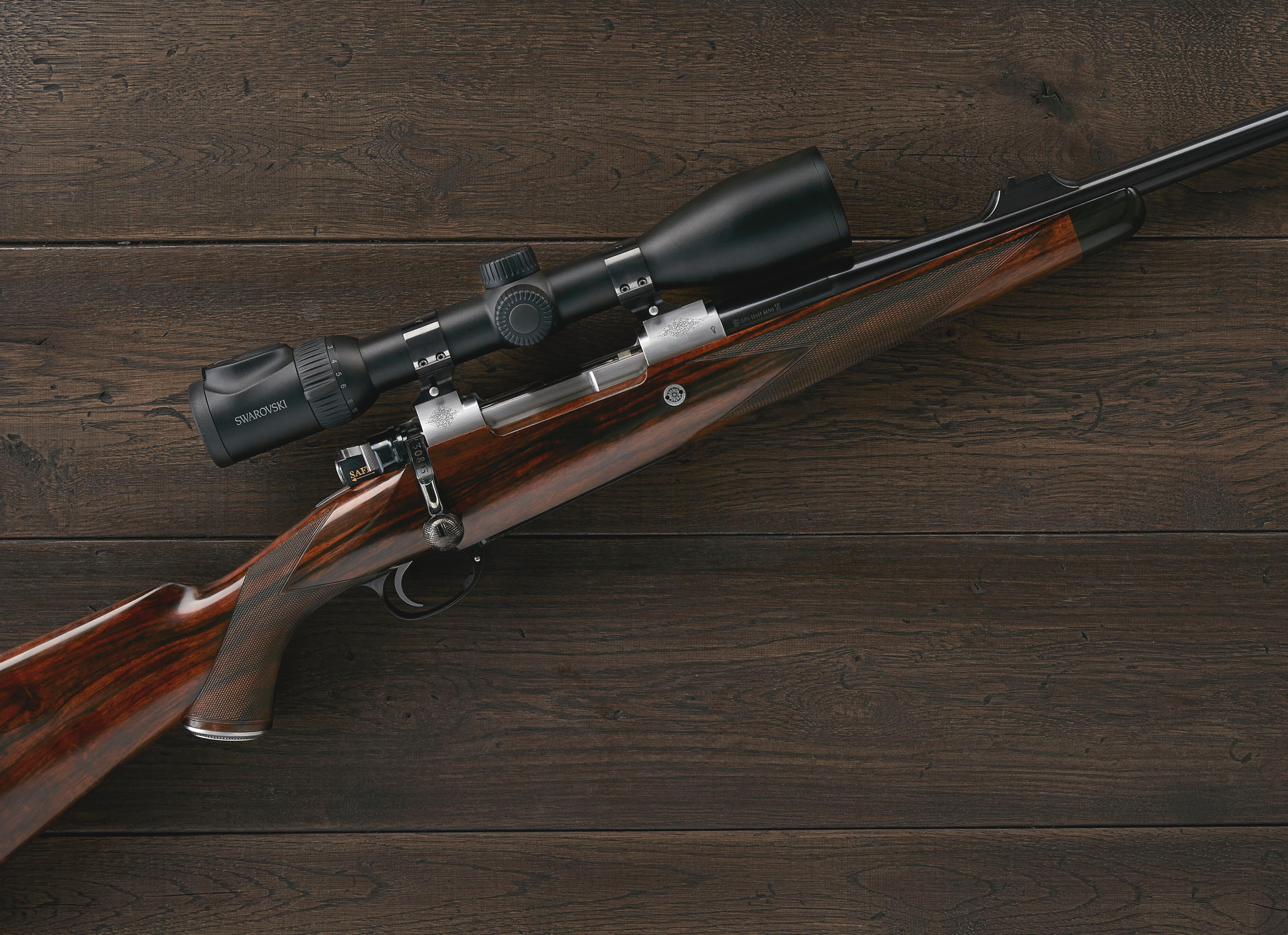 The rifle is built in the traditional British big game rifle style on a magnum Mauser action with Winchester Model 70 style three position safety catch. The rifle has a drop magazine which typically will hold five magnum cartridges. The rifle action features modest rose and scroll engraving and has a silver finish. The pistol grip is completed with an engraved cap which has a trap for storage of small accessories such as a spare foresight. The butt has a leather covered recoil pad and the stock has an engraved reinforcing cross-bolt at the rear of the action recoil lug. The stock also features flawless hand checkering on the pistol grip and fore-end complimented by an ebony fore-end tip.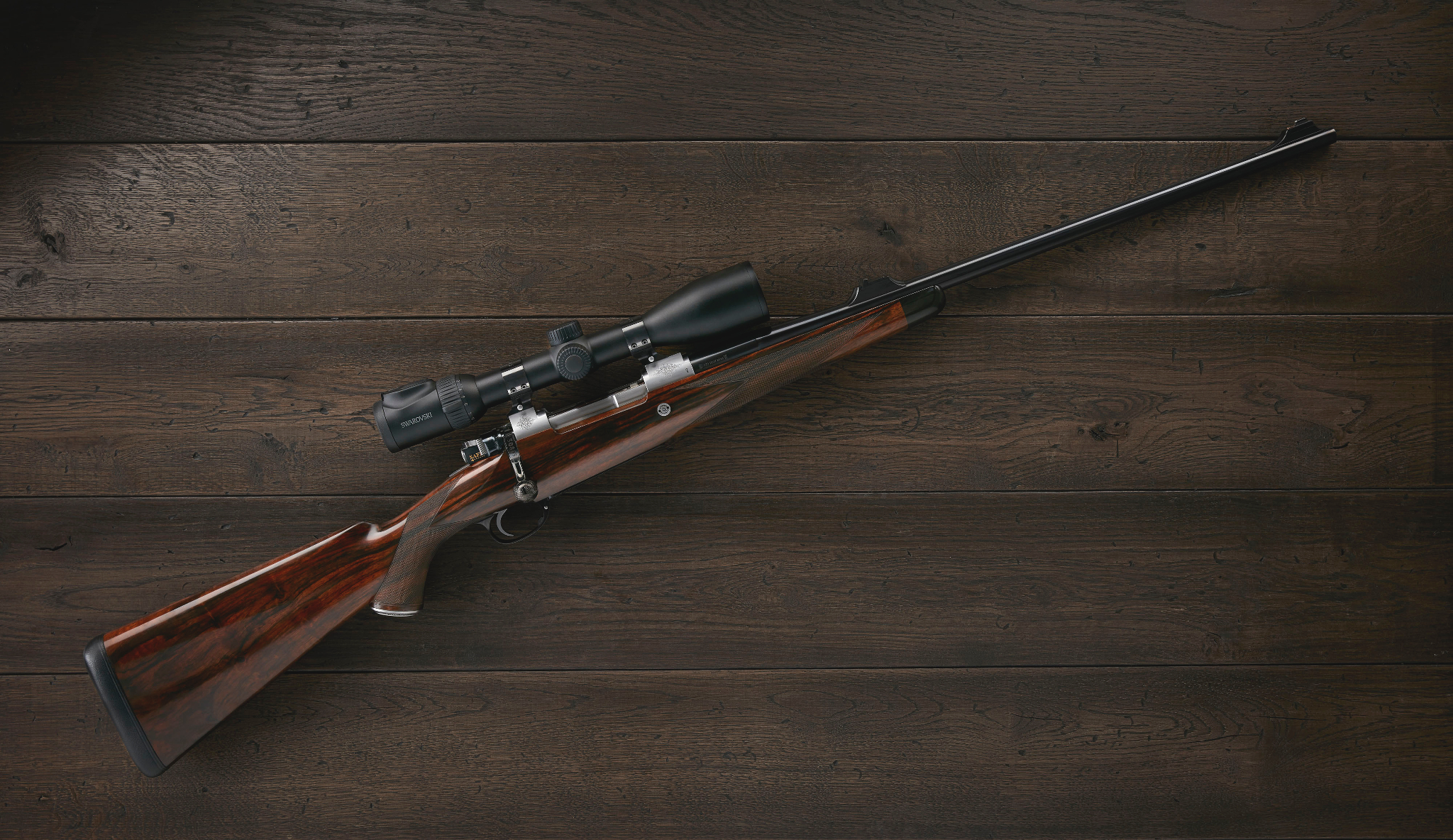 The open sights of this rifle comprise a fixed rear sight graduated for 50 yards matched with a ramp-mounted bead-sight with a flip-up moon-sight. The telescopic sight fitted is a Swarovski Z8i 2-16x50P. This rifle-scope provides a zoom range from 2x which allows a large field of view for close in shooting and for driven hunting, up to 16x which permits the hunter to positively see a difficult quarry at a significant distance. This new series of Swarovski rifle-scopes features their Ballistic Turret Flex which can be easily attached to provide elevation and windage adjustment if required for longer range shots. For African shooting this feature might not necessarily be used but could come into its own if hunting Alaskan Brown Bear in the wind swept Alaskan Peninsula where shots with this Purdey rifle might need to be taken at longer range in windy conditions as an example. The reticle of the Swarovski Z8i 2-16x50P is able to be selectively illuminated as an additional aid.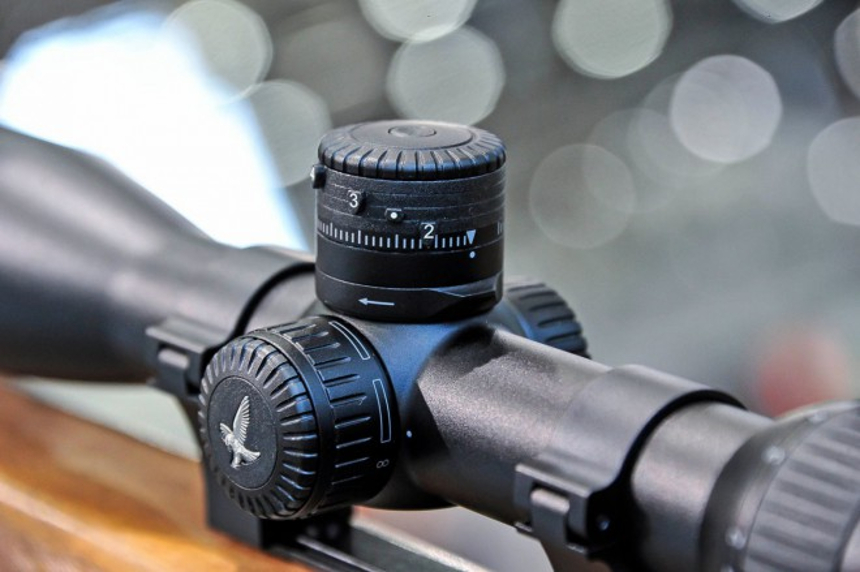 This rifle is currently available for sale from Purdey and you will find it on their web site if you click here.
This is a beautifully presented rifle which will without doubt become a source of great enjoyment to its future owner.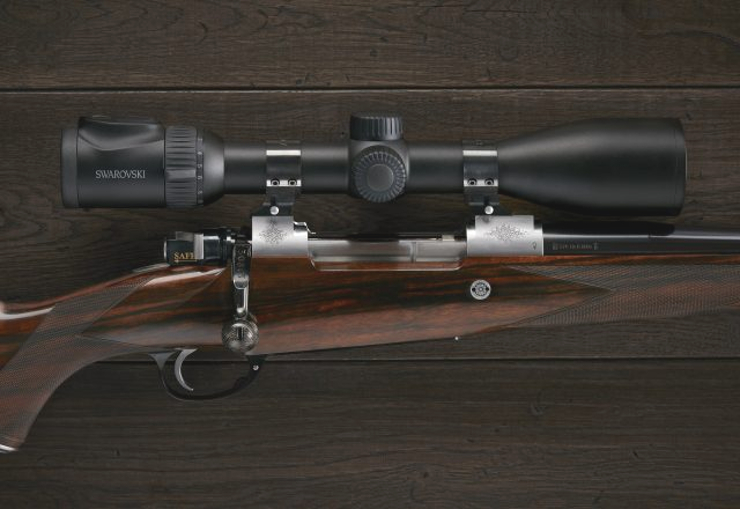 (All pictures courtesy Purdey except where otherwise marked).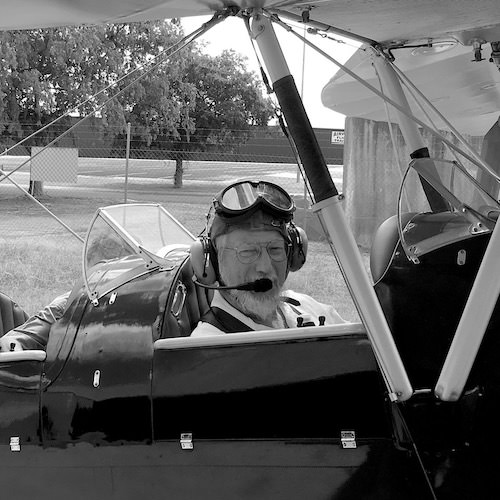 Jon Branch is the founder and senior editor of Revivaler and has written a significant number of articles for various publications including official Buying Guides for eBay, classic car articles for Hagerty, magazine articles for both the Australian Shooters Journal and the Australian Shooter, and he's a long time contributor to Silodrome.
Jon has done radio, television, magazine and newspaper interviews on various issues, and has traveled extensively, having lived in Britain, Australia, China and Hong Kong. His travels have taken him to Indonesia, Israel, Italy, Japan and a number of other countries. He has studied the Japanese sword arts and has a long history of involvement in the shooting sports, which has included authoring submissions to government on various firearms related issues and assisting in the design and establishment of shooting ranges.