The first Bugatti I ever saw belonged to an elderly gentleman named Cyril Poole who was still using it as his daily drive. It was a Bugatti Type 40 with a custom body he'd had created for it, as I recall it was a four seater. That was around 1969-1970. He kept the car until his passing away in 1975. You will find a page referring to him on the Vintage Sports Car Club of Western Australia web site if you click here.
So when I first started looking at the 1925 Bugatti Type 30 Tourer we are featuring in this post it reminded me of Cyril and seeing him with his black Bugatti Type 40 the last time I saw him.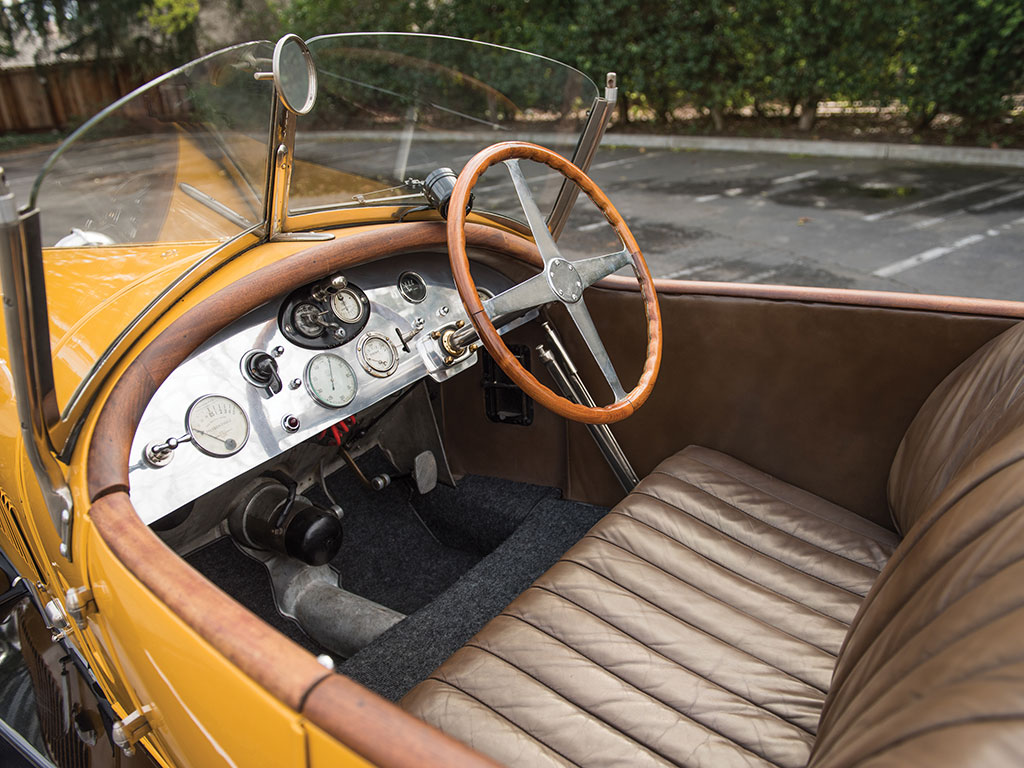 Cyril was one of those people who "had never bought a car since they stopped making cars". He'd found a car that he delighted in, and he kept it until the end of his life on this earth.  The fact that it lacked a heater or de-mister was simply not an issue for him. He just enjoyed his old Bugatti as one enjoys the company of an old and trusted friend. Old Bugattis such as the Type 30 in this post are the sort of car one can enjoy in that way, perfect for trips to the shops, or road trips with those we love.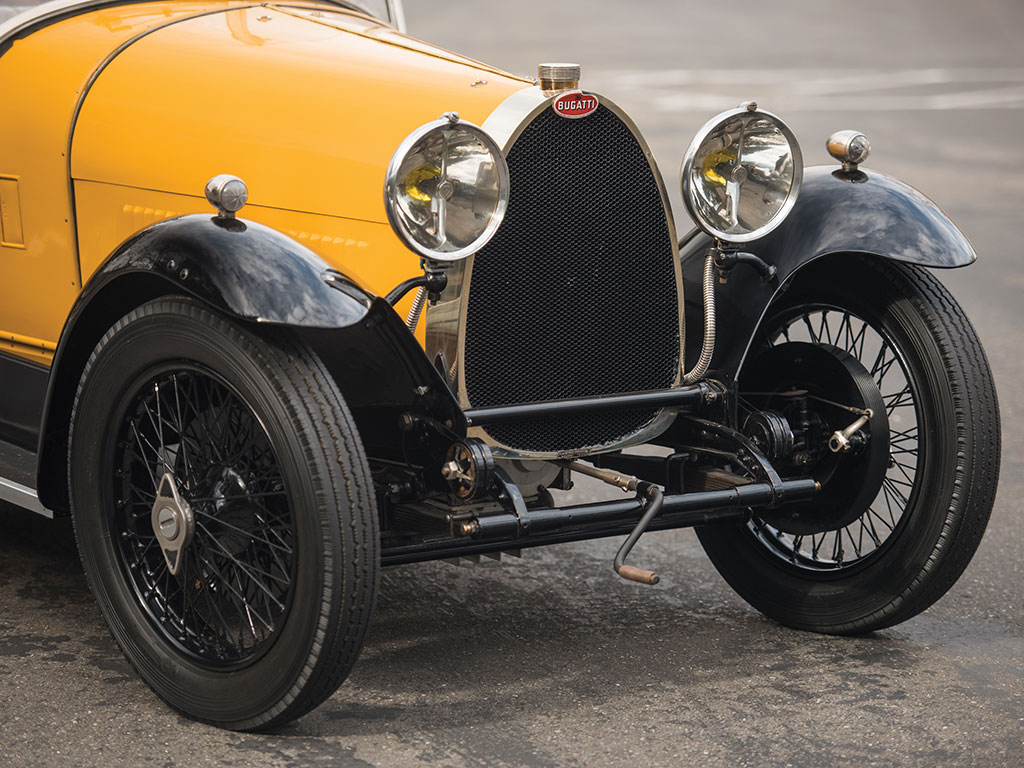 The Bugatti Type 30 marked the beginning of an era that would see Ettore Bugatti's cars achieve legendary status. It was the first of the straight eight Bugattis, and that straight eight featured double inlet valves and single exhaust valves. Its 1991cc engine with dual Solex carburettors developing a modest but sufficient 100bhp at 4500rpm.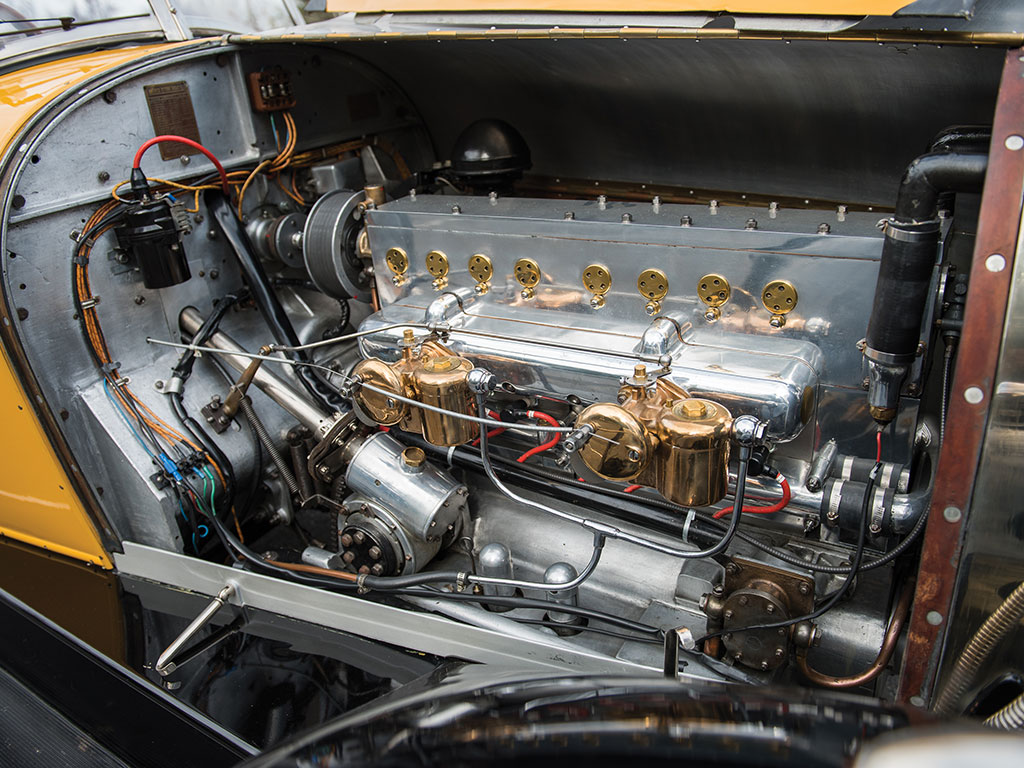 That straight eight had a gear driven single overhead camshaft and featured three roller bearings with two plain bearings at the ends of the crankshaft. The engine was intentionally made of small capacity so the car would be eligible for Grand Prix racing, and in fact the whole car was created with racing in mind. So, if one bought a Type 30 Bugatti, whatever body you chose to put on it you had a racing car sitting underneath it.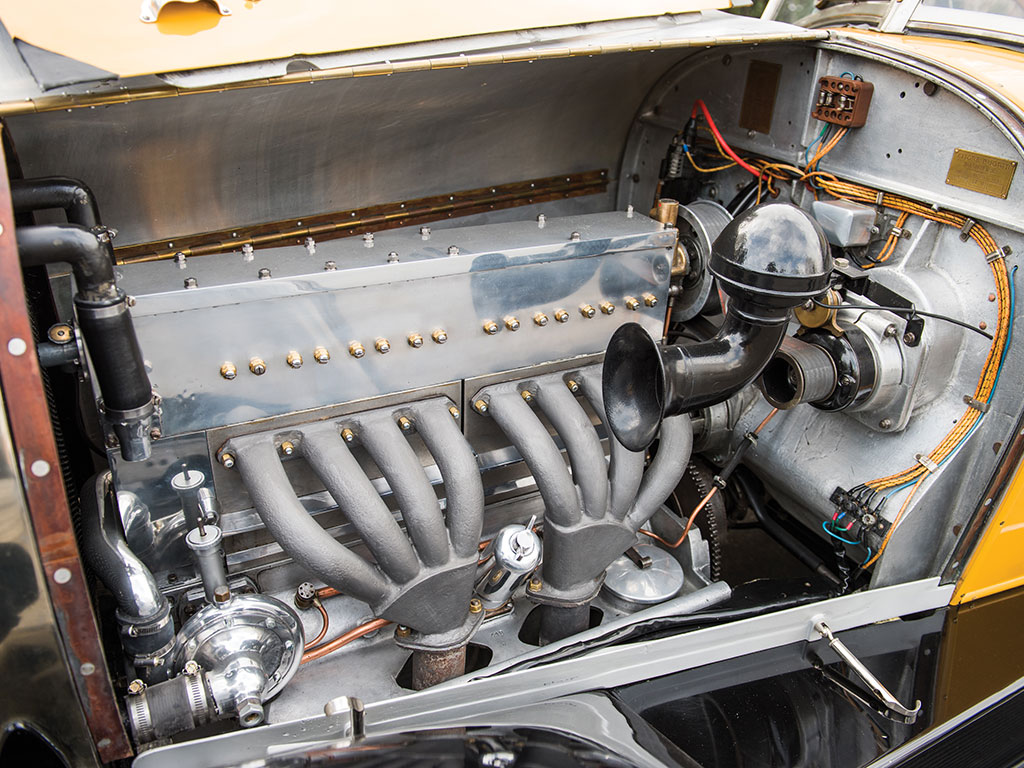 The suspension of this Type 30 is typical of Bugattis of this era, front beam axle with semi-elliptic leaf spring, and at the rear a live axle with quarter-elliptic leaf springs. Brakes are drums all around, mechanically operated at the rear and with hydraulic assist at the front, meaning the braking system works very effectively, especially for a car of this vintage. Ettore Bugatti built his cars both to go and to stop efficiently, knowing that both are necessary for success on the race track. The handling of the Type 30 set the standard for the cars that came after it.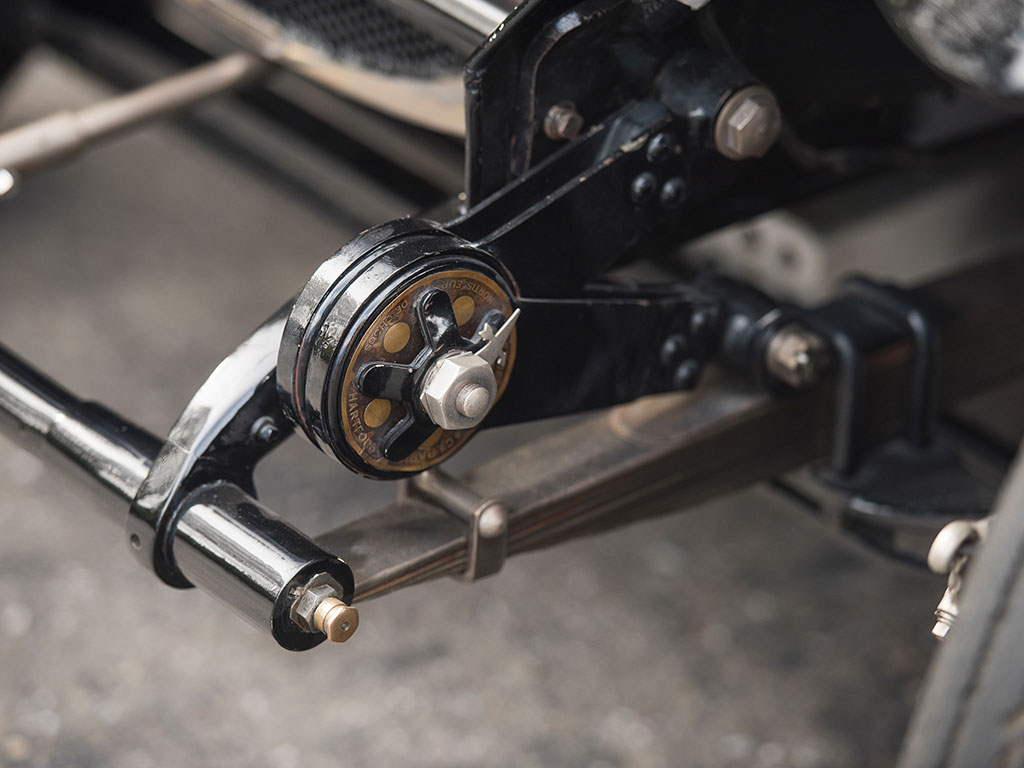 Gearbox of the Type 30 is a four speed manual "Brescia" type with a wet multi-plate clutch. So this car will take some driving skill. The driver will need to master the Brescia type gearbox typical of Bugattis of this period and once mastery is attained it will add to the enjoyment of this car.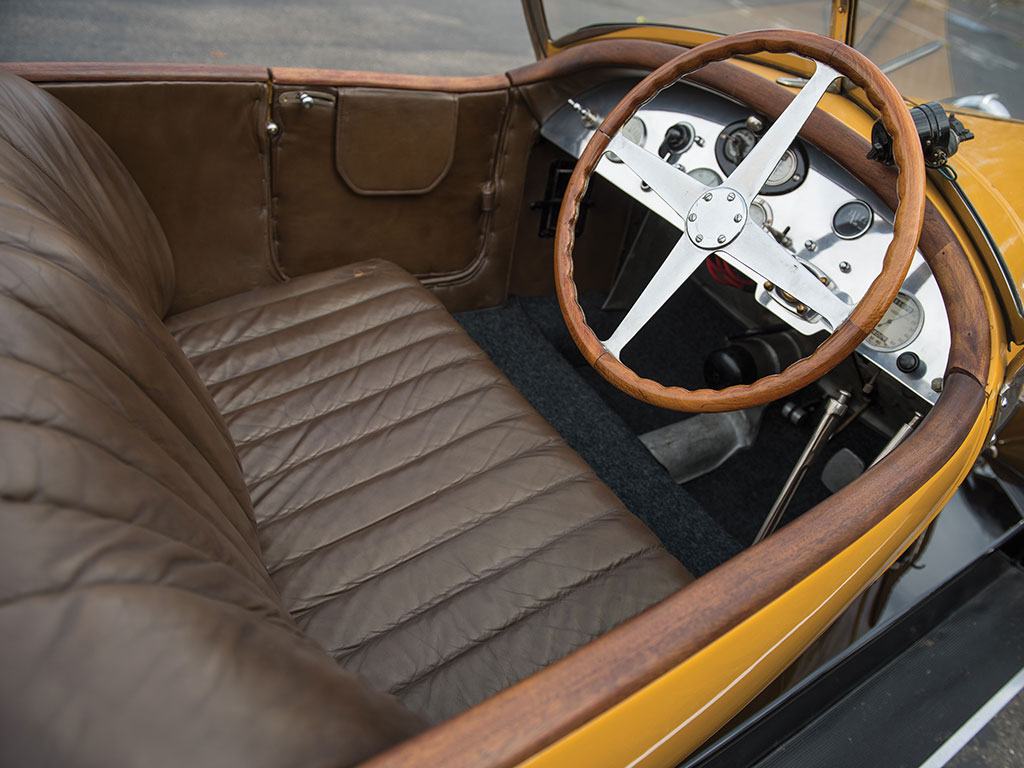 This was a practical Bugatti, a family car with a racing car discretely hidden underneath, and a car with engineering excellence and a truckload of character. The characteristic Bugatti radiator grill complimented by the split windscreen gives this Type 30 a unique personality.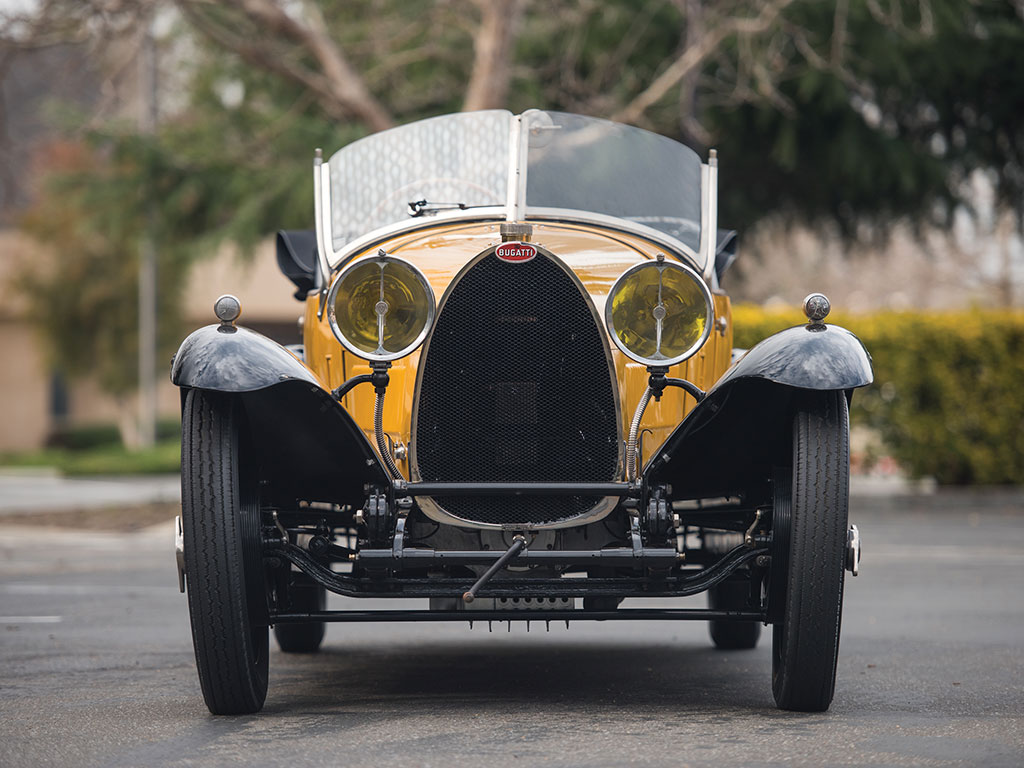 The amber and black colour scheme gives the car a warmth of character, and enhances the sense of uniqueness about it.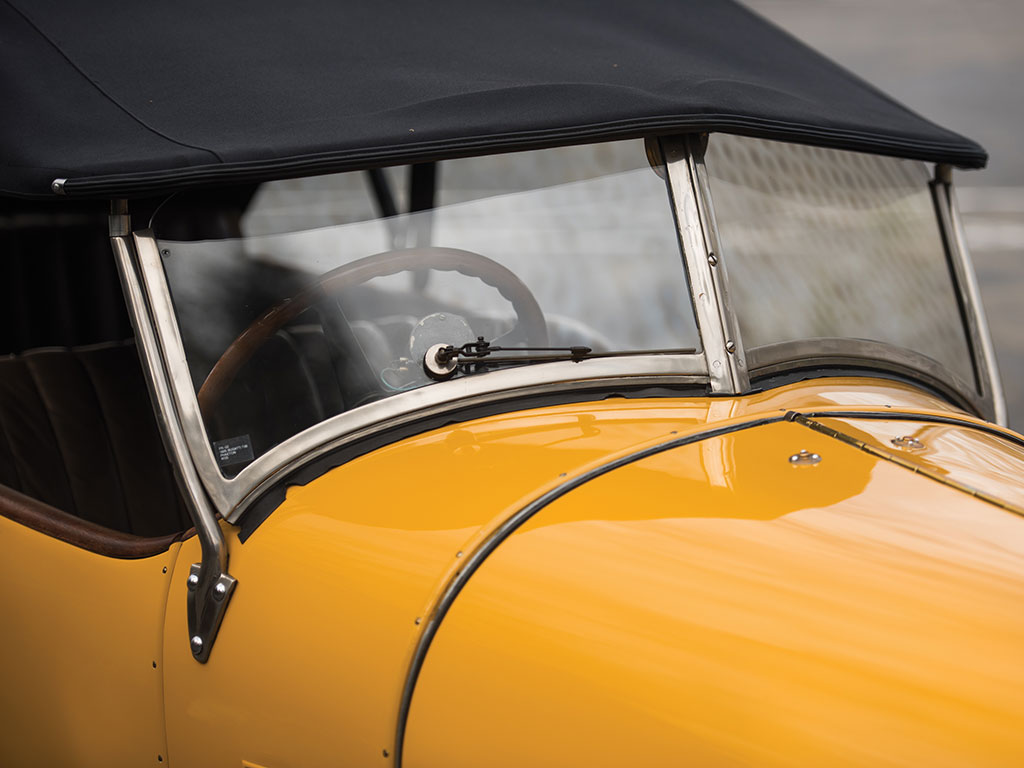 In short this is a very desirable example of Ettore Bugatti's design and engineering brilliance. A car that represents the foundations on which the later Bugattis were built. It's a car that would be an important addition to any Bugatti collection. It's a car that would also be a worthy acquisition for someone who, like Cyril Poole, is looking for a car that will become like and old familiar friend.
This Type 30 is coming up for auction by RM Sotherby's at their Amelia Island auction to be held on 12th March 2016.
You will find the RM Sotherby's auction page with full details of the history of this car if you click here.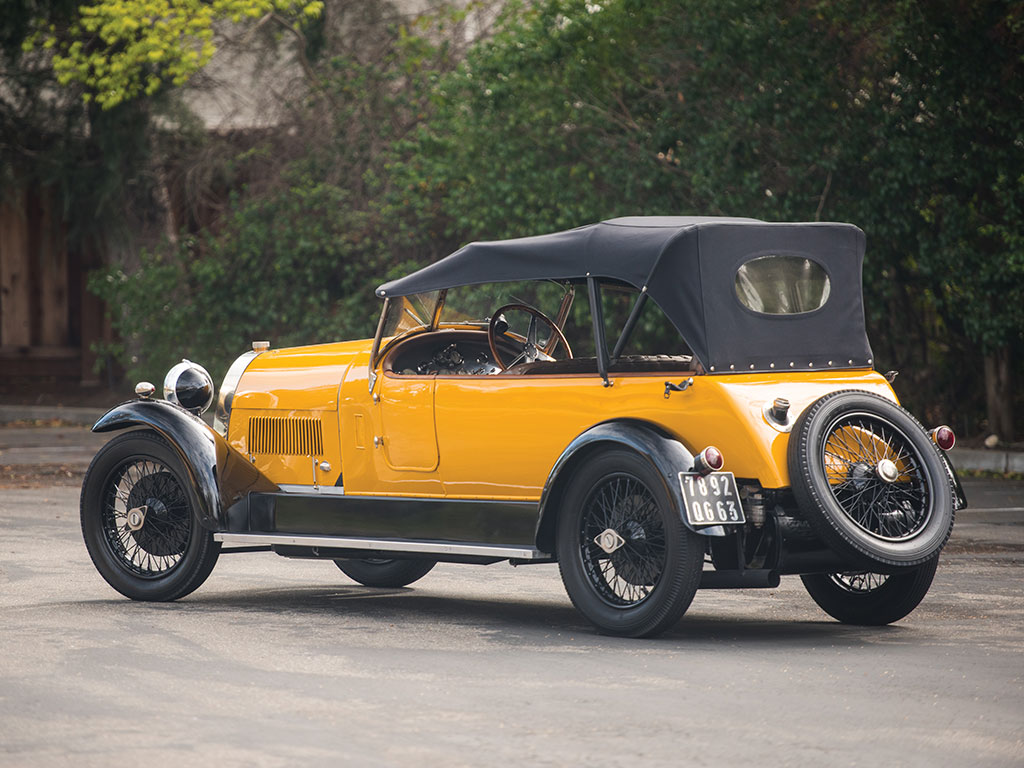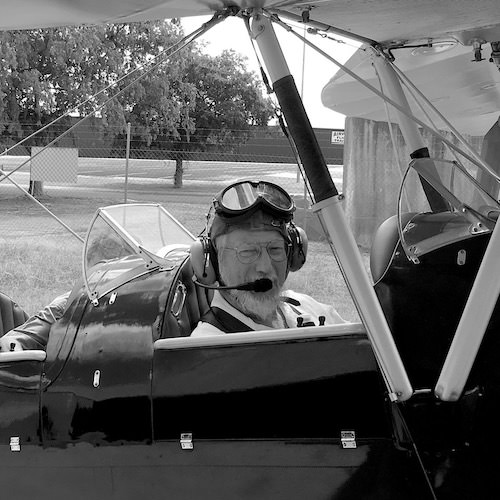 Jon Branch is the founder and senior editor of Revivaler and has written a significant number of articles for various publications including official Buying Guides for eBay, classic car articles for Hagerty, magazine articles for both the Australian Shooters Journal and the Australian Shooter, and he's a long time contributor to Silodrome.
Jon has done radio, television, magazine and newspaper interviews on various issues, and has traveled extensively, having lived in Britain, Australia, China and Hong Kong. His travels have taken him to Indonesia, Israel, Italy, Japan and a number of other countries. He has studied the Japanese sword arts and has a long history of involvement in the shooting sports, which has included authoring submissions to government on various firearms related issues and assisting in the design and establishment of shooting ranges.