At Rock Island Auction it is common practice to put a number of firearms into a lot so one buys all the firearms in the lot and afterwards can make a decision as to which to keep and which to sell or give away as nice gifts. At the next RIA auction in February one of the lots that caught my eye was one that includes a Westley Richards British magazine rifle in .500 Jeffrey and a European Mauser 98 sporting rifle by H. Burgsmuller & Sohne in 8mm Mauser.

For me the rifle that instantly grabbed my attention was the Westley Richards .500 Jeffrey. I'm a classic hunting rifle aficionado and one of the groups I personally shoot with is a Big Game Rifle Club. So to find a .500 Jeffrey made by one of the most highly regarded British rifle makers was something that caught my interest straight away.

Westley Richards .500 Jeffrey
A number of British rifle makers built rifles chambered for the .500 Jeffrey although the cartridge was not originally designed by an Englishman, but a German. The cartridge began life as the 12.7×70mm Schuler (also known as the .500 Schuler) and was created by August Schuler in the 1920's. The other cartridge that Schuler is famous for is the 6.5x68mm and its parent the 8x68mm. When the cartridge made its entry into Britain rifle maker Jeffrey put their own name on it; the Great War was only recently ended and there was still a certain amount of anti German sentiment in Britain. The cartridge became quite popular especially for African hunting but also for Asia where a .500 nitro was regarded as "a real killer on practically anything". In short a .500 nitro is what they needed in "Jurassic Park" to stop those nasty Tyrannosaurs scaring everybody. But of course they were making a scary movie so it was best for nobody to have a .500. So with none of the cast carrying a .500 Jeffrey the Tyrannosaurs got to scare everybody and were also adequately fed.

The .500 Jeffrey was for a long while the most powerful magazine rifle cartridge on planet earth and was regarded as the largest caliber that most people could shoot with a modicum of comfort. The stock of the Westley Richards up for sale is very straight like the current Winchester Model 70 Super Grade and so will tame the recoil well, better than most. This not a heavy rifle so having a good straight stock is important. The barrel is listed as a 24″ round which is the best compromise between ensuring the rifle is kept short enough to be handy and long enough to keep the recoil and muzzle blast manageable.
RIA describe the condition of this rifle as:
"OB – EXCELLENT: all original parts; over 80% original finish; sharp lettering, numerals and design on metal; unmarred wood.
NPRF – NON-PROFESSIONALLY REFINISHED/COLD BLUE, ETC.
WW – WOOD IS WORSE FOR THE PERCENT FINISH RATING GIVEN
Given that condition this looks like a rifle that could be used "out of the box" or it would make a good candidate as a "project" rifle. I would probably want to re-finish the stock myself and have the metalwork of the rifle professionally re-finished, probably in a nice rust blue.

H. Burgsmuller & Sohne 8mm
The H. Burgsmuller & Sohne 8mm is also an interesting piece made in the classic German/Austrian style with the double set triggers that were de rigueur for continental sporting rifles up until the nineties going onto the turn of the twenty first century when the single set triggers and single stage triggers became more popular. This rifle is listed as having a 24″ solid rib round barrel as can be discerned in the photographs above and below.
RIA describe the condition of this rifle as:
OE – GOOD: some minor replacement parts; metal smoothly rusted or lightly pitted in places, cleaned; lightly scratched, bruised or minor cracks repaired; in good working order.
NPRF – NON-PROFESSIONALLY REFINISHED/COLD BLUE, ETC.
That would make this rifle a good project rifle and a nice candidate for some practical work if you are doing a gun-smithing course either on-line or locally. The receiver is probably not drilled and tapped for rifle-scope mounts and the rifle has the standard Mauser flag safety catch. The wood on this rifle is quite plain but is listed as walnut and should respond well to having the old finish removed and a linseed oil finish applied. With wood like that in this rifle one should expect to take the time to allow a few applications of oil to soak in over a period of days. Its best not to use plain linseed oil but instead to use heat thickened linseed oil or "boiled" linseed oil. You can get this at an art supplies shop where it may be called "stand oil". If the oil is too thick it can be thinned with a natural turpentine such as a "gum turpentine" but not with mineral turpentine. Oftentimes an oil treatment will bring out character in the wood that was not apparent under the varnish. One quick note, ensure the oil does not set in the checkering but use a toothbrush to smooth out the oil and clean the excess out of the checkering. So, although "You can't make a silk purse out of a sow's ear" you can make a nice leather one.
One caution would be to check the groove diameter of this rifle to see whether it uses the old style .318″ or new style .323″ diameter bullets. The 8x57mm Mauser was originally created in 1888 with a groove diameter (i.e. bullet diameter) of .318″. The chambering with the .318″ bullet is designated 8x57J. In 1905 the groove diameter and bullet diameter were changed to .323″ and the new chambering designated 8x57JS. The old style .318″ bullets are not easy to find (Listed at Midway USA here) although they are not made of "unobtainium" and cast bullets can of course be used. However if the rifle has a .318″ groove diameter it would probably be a candidate for re-boring or re-barreling.

These two rifles are to be sold as one lot by Rock Island Auction in their Regional Auction to be held over 16th-19th February 2017.
You will find the sale page for this lot #2769 if you click here.
The expected sale price for this pair of rifles is USD$1,100-$1,600.
You will find the full listing of 4,641 lots if you click here.
The catalog is search-able so it is not difficult to find if specific items are coming up for sale. There are some very interesting lots in this sale so its well worth a look.
(All pictures courtesy Rock Island Auction).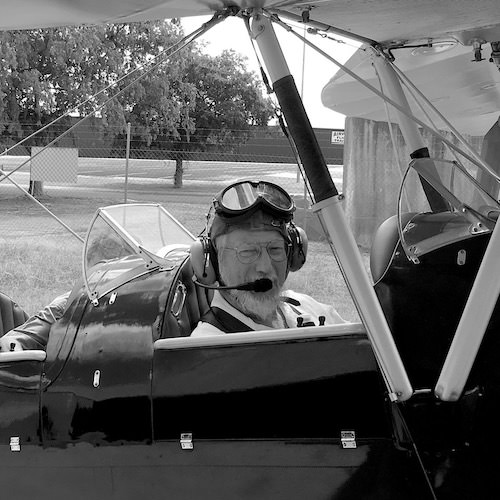 Jon Branch is the founder and senior editor of Revivaler and has written a significant number of articles for various publications including official Buying Guides for eBay, classic car articles for Hagerty, magazine articles for both the Australian Shooters Journal and the Australian Shooter, and he's a long time contributor to Silodrome.
Jon has done radio, television, magazine and newspaper interviews on various issues, and has traveled extensively, having lived in Britain, Australia, China and Hong Kong. His travels have taken him to Indonesia, Israel, Italy, Japan and a number of other countries. He has studied the Japanese sword arts and has a long history of involvement in the shooting sports, which has included authoring submissions to government on various firearms related issues and assisting in the design and establishment of shooting ranges.