I've owned a couple of Land Rovers over the years. one of which was an early seventies Series III Safari station wagon. The Land Rover Safari was our family car, family adventures car, and also the car for shooting trips, transporting friends for times out bush. It's a car I around which I have many fond memories, even memories of events that were not so much fun at the time, such as replacing an engine rear main oil seal whilst parked in a caravan park. Thankfully when the oil pressure suddenly went to nothing I'd seen the little green warning light on the dashboard come on and immediately depressed the clutch and switched the engine off. So I did not have to overhaul a damaged engine, just replace the seal, and we were able to continue our adventure.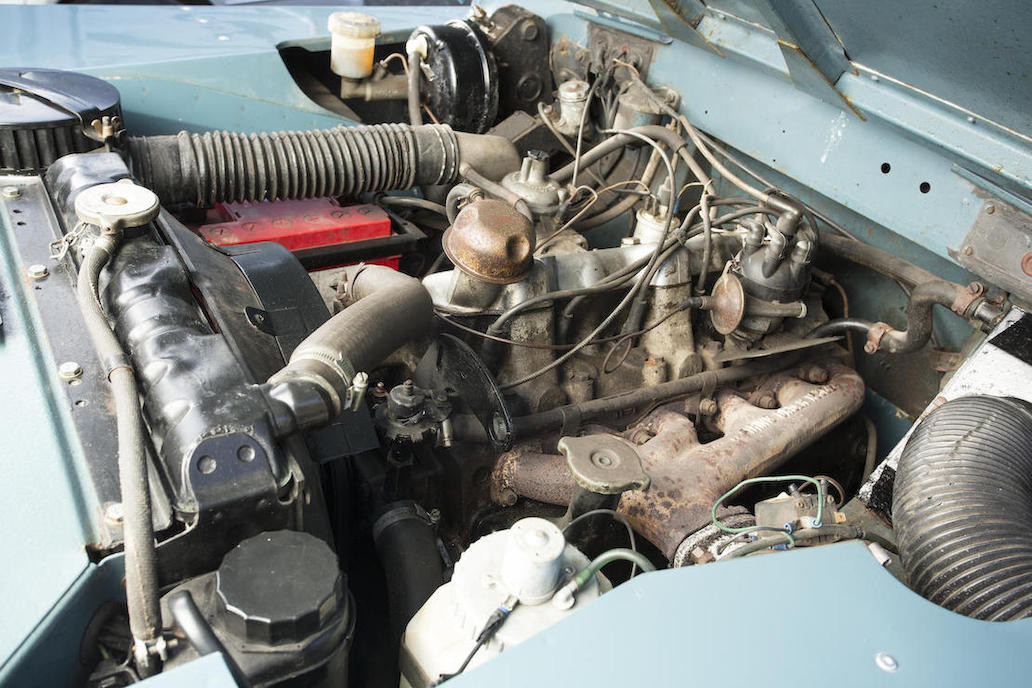 The original Land Rover was inspired by America's iconic Jeep and in fact the early prototype was constructed on a Jeep chassis. The people over at Rover in Solihull, England, saw the need for a rugged go anywhere vehicle both for the military and for ordinary people, including those in Australia, New Zealand and of course Africa. Aesthetics were not really a concern, the flat front fenders being well suited to mounting brackets for a shovel and an axe (as I had on my first Land Rover). In fact an old shooting friend once said he like the flat topped fenders as they were ideal for scaling and gutting a fish on.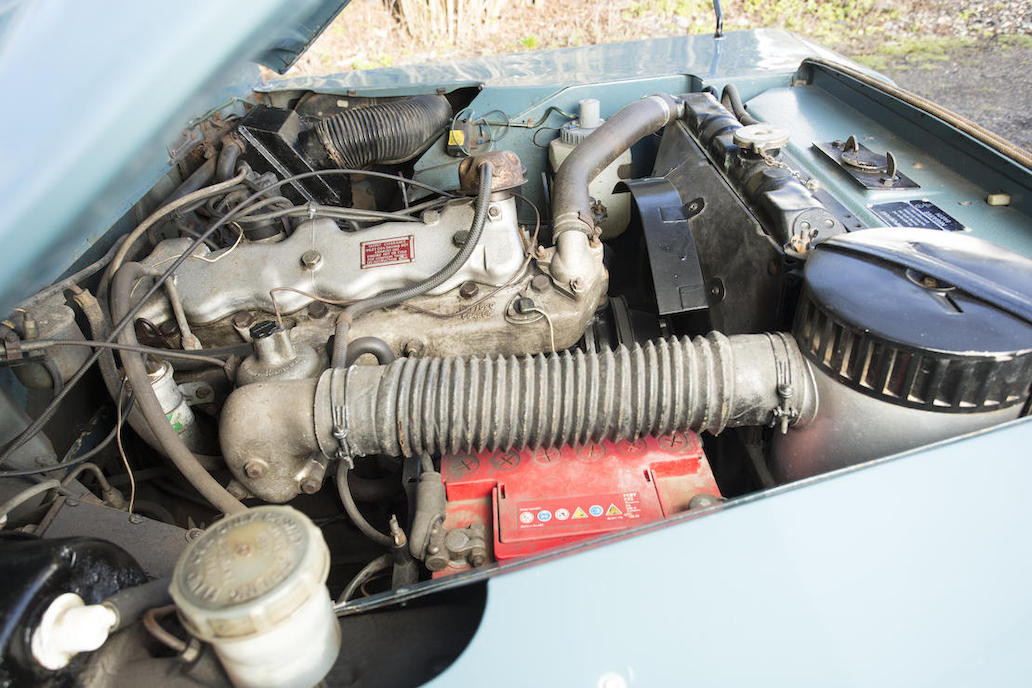 That pretty much sums up the design thinking in the creation of the Land Rover, nobody was trying to make it stylish or "cool". The intention was to create something that was like a cross between a car and a Meccano set. Something that was easy to pull apart, fix, and put back together again. And indeed people treated the Land Rover as something of a do it yourself Meccano set by creating all sorts of modifications and extras to make it do what they wanted better.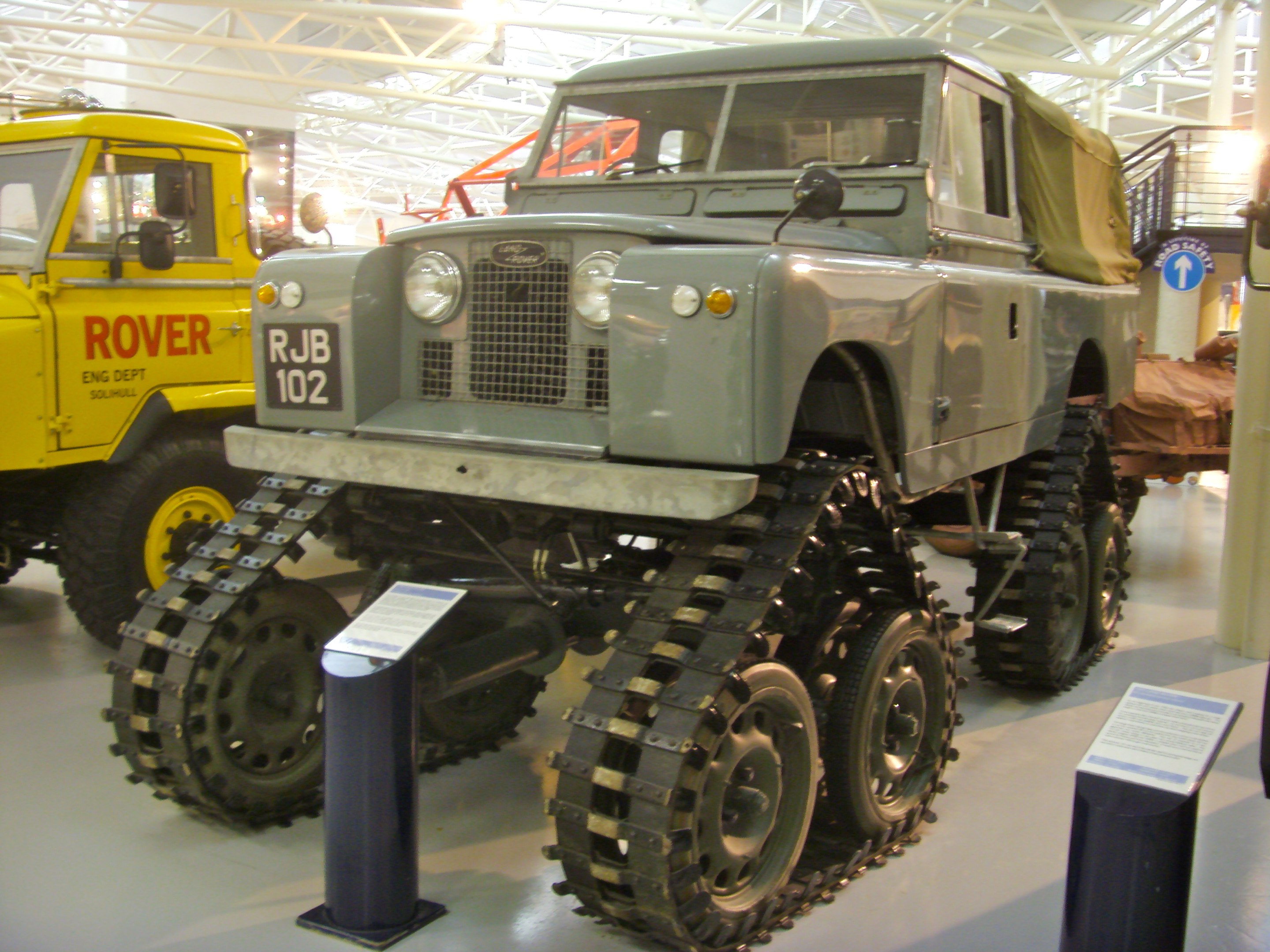 Probably the most impressive "boys own" modified Land Rover is the Australian Perentie. Name after a big outback lizard the Land Rover Perentie featured galvanised chassis that could withstand being hoisted up by a helicopter by one corner without being distorted and which had its original engine replaced with a more substantial Isuzu 3.9 litre four cylinder diesel, either conventionally aspirated or turbocharged. Land Rover Perenties came in both 4×4 and 6×6 versions.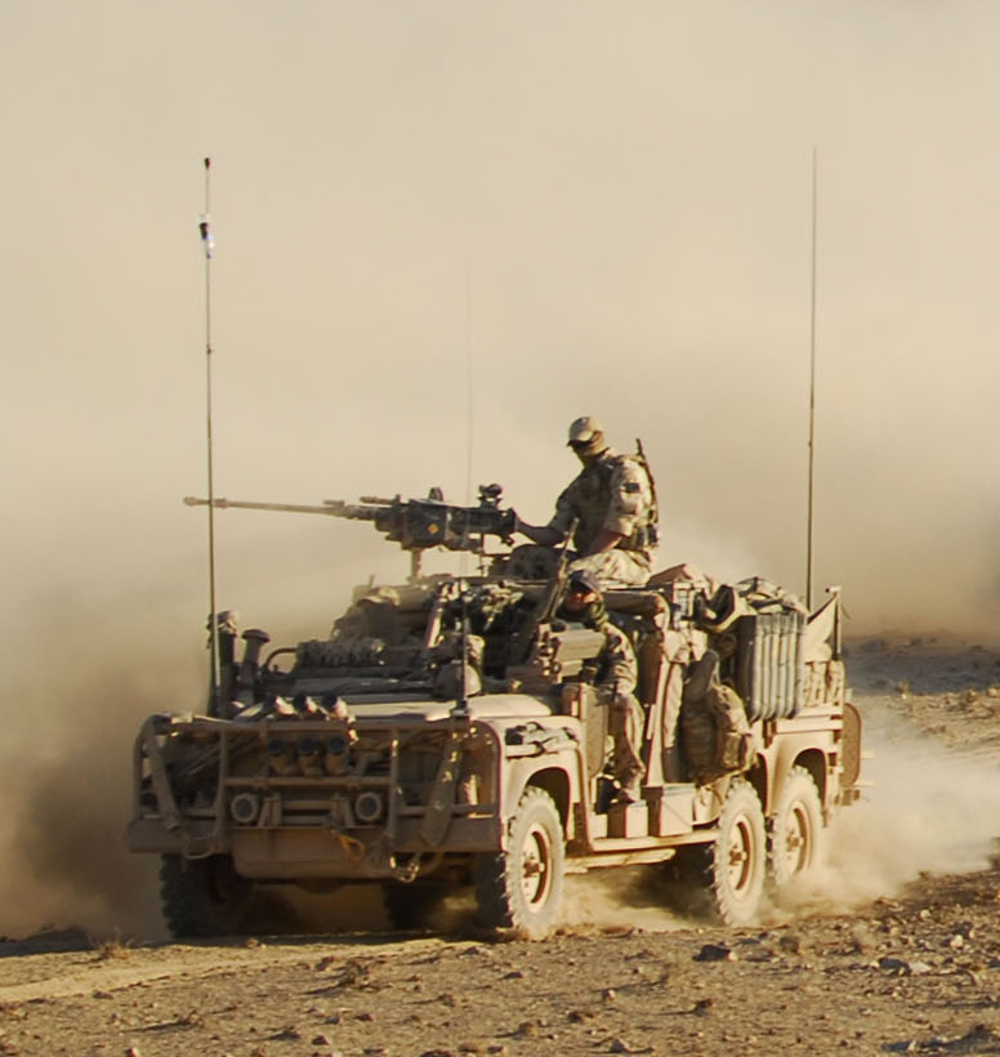 But for the family men amongst us who need to drive our Land Rovers on ordinary roads and who don't actually need it to be a platform for a .50BMG the stock standard Series III Safari station wagon was a near perfect vehicle.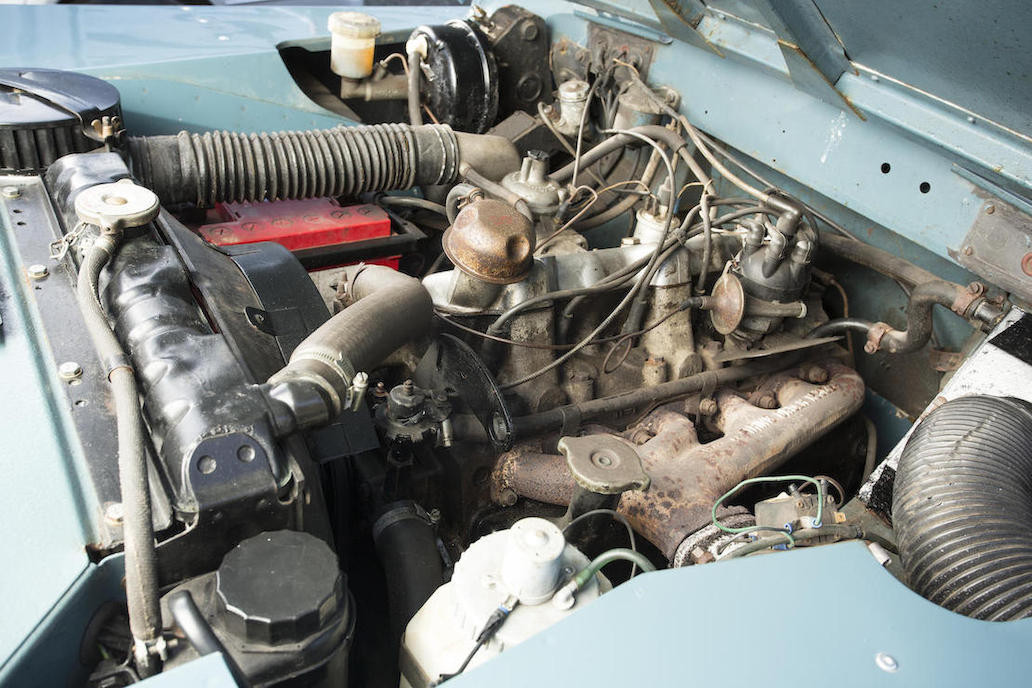 Engine of the Series III long wheelbase Land Rovers such as the Safari wagon was Rover's 2,625 cc inlet over exhaust six cylinder designed by Jack Swain. Jack Swain's design of this engine was more sophisticated than others from the likes of Packard and Harley Davidson. Jack Swain designed his inlet over exhaust engine with operational efficiency in mind rather than just simplicity of construction. he used an offset hemispherical combustion chamber and centrally located spark plug.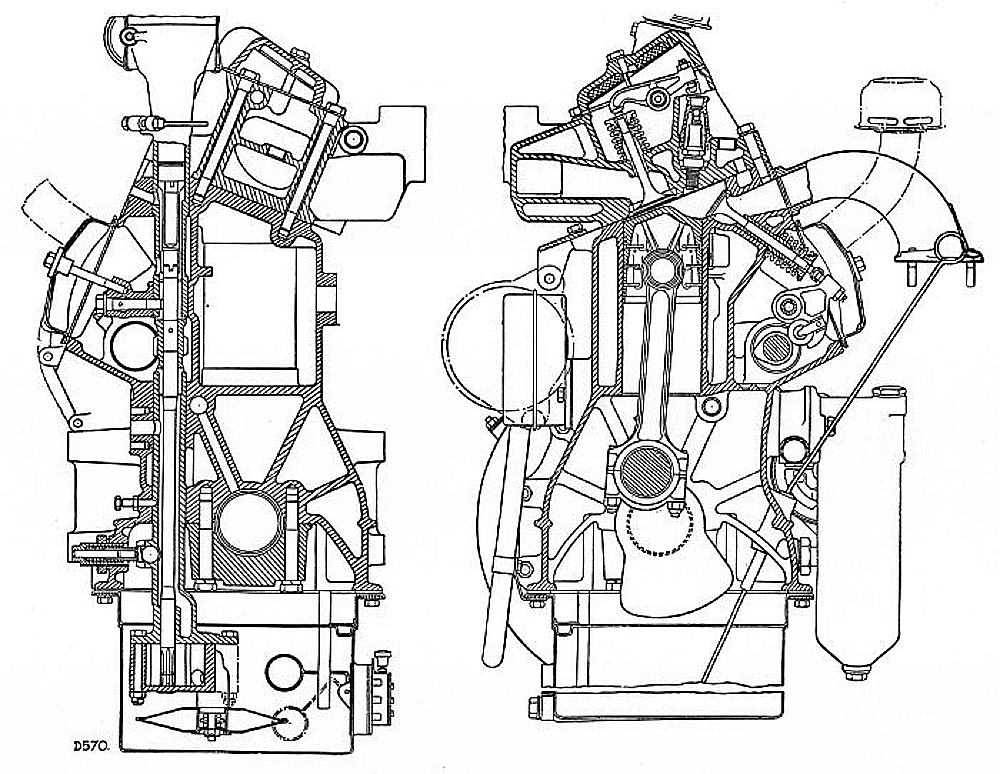 The inlet over exhaust design allows for large valves and also provides for good cooling of the exhaust as the exhaust valves are mounted in the cylinder block and are cooled by the cooling system in the block.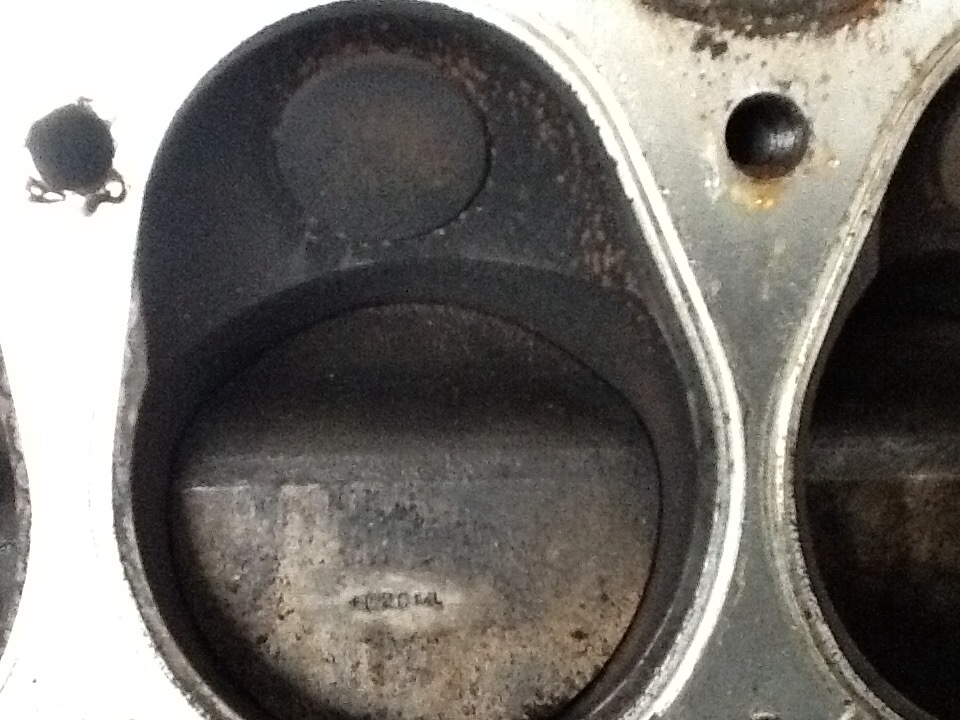 The Rover engine is a very interesting one to use and to work on and seems to have acquired something of an enthusiasts following, which is appropriate for a car that was designed to be easy to work on and tinker with.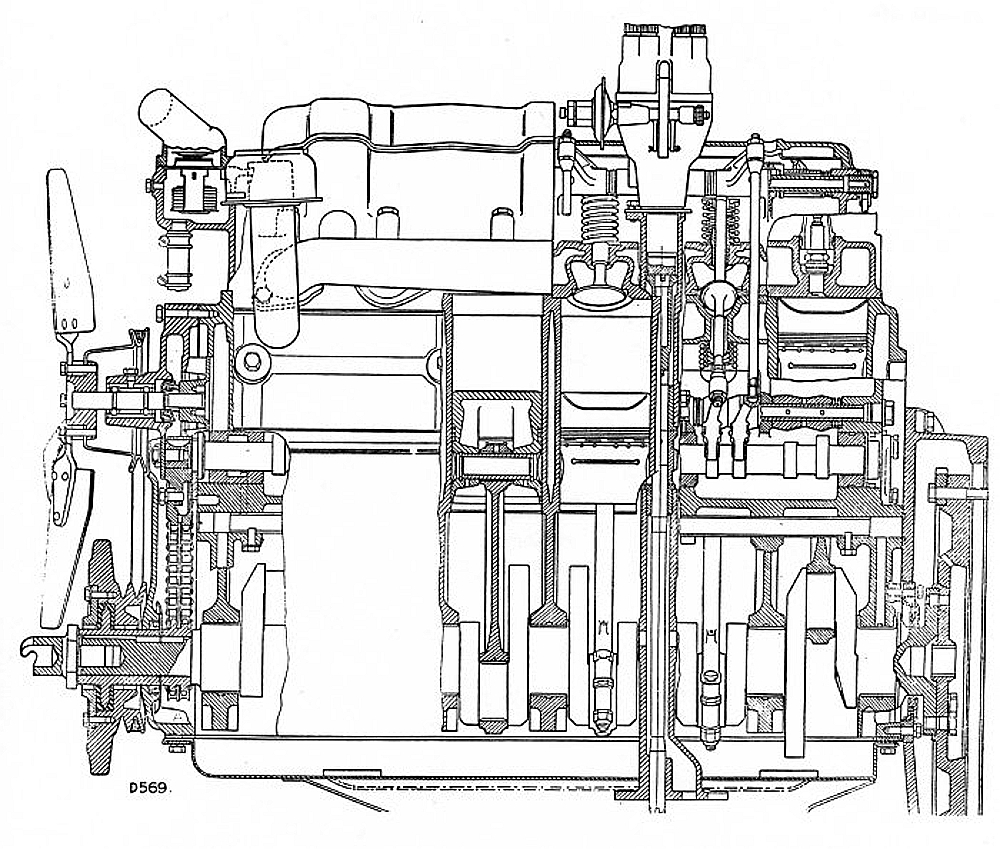 The Land Rover version of the 2.6 litre engine featured a cylinder head designed by Harry Weslake and which enabled the engine power to be increased.
You'll find a good short article on this engine at head2head.free-online.co.uk if you click here.
Power of the Land Rover versions of this engine produced 83 bhp at 4,500 rpm for the 7.1:1 compression version with torque of 128 lb ft at 1,500 rpm. The 7.8:1 compression engine produced 90 bhp at 4,500 rpm with torque of 131 lb ft at 1,500 rpm.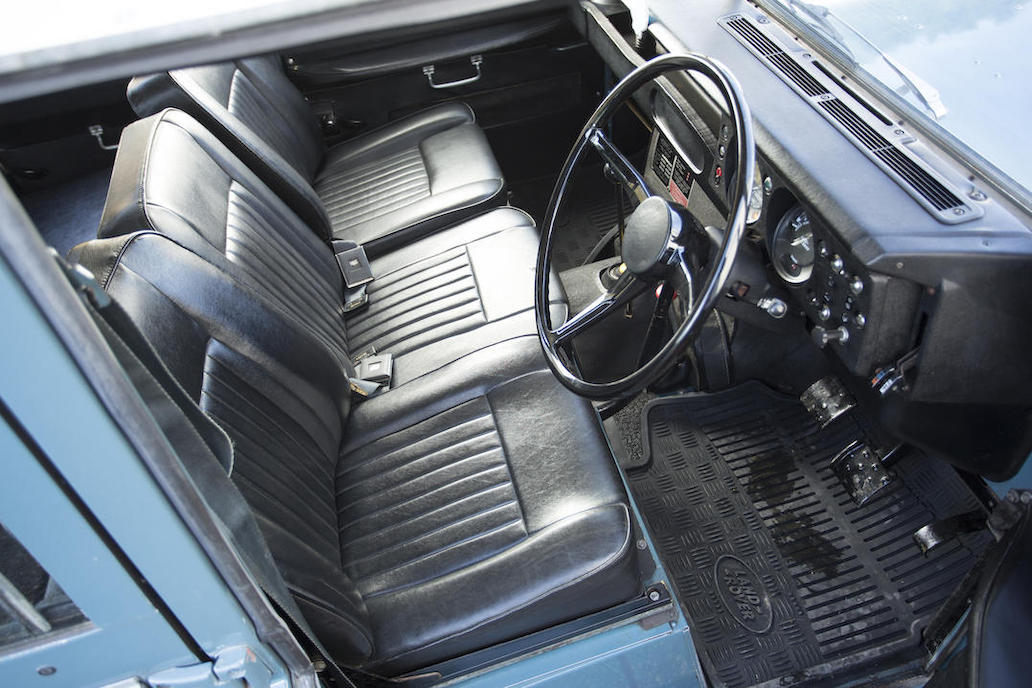 The 2.6 litre Rover engine drives through an all synchromesh four speed manual gearbox. Control for the four wheel drive engagement is a yellow push down lever just beside the main gear lever. To get four wheel drive engaged just push it down. The low and high range lever is coloured red and pushes forward or back depending on whether you want normal high range or low range.
For a PDF file of instructions of how to use the Land Rover gear system that also include how to use the optional Fairey overdrive unit click here.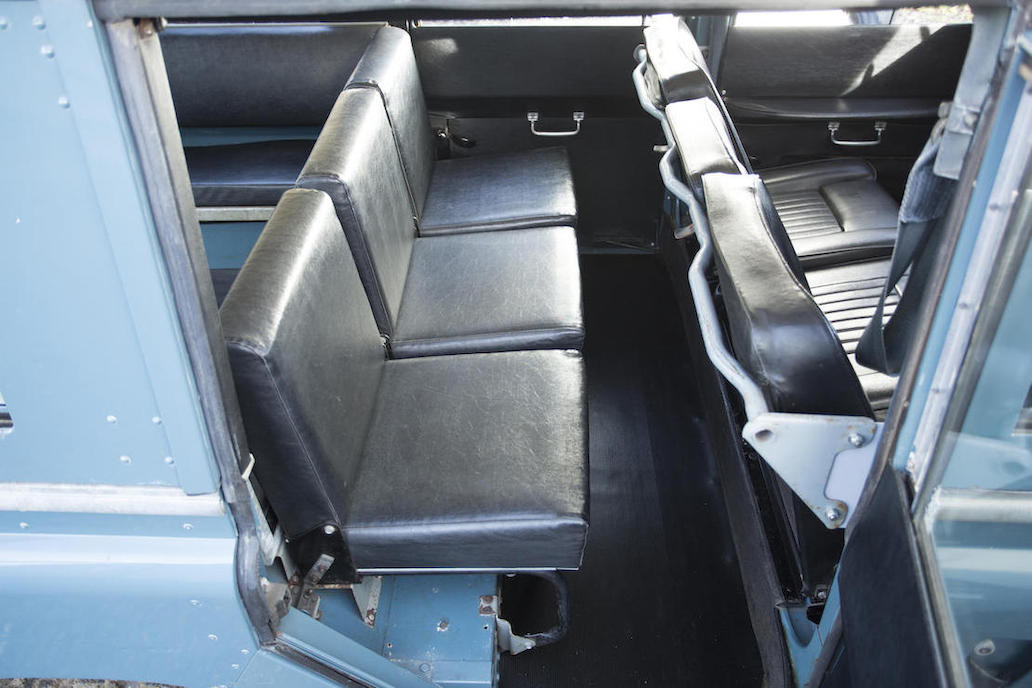 The Land Rover Safari station wagon was reasonably comfortable to drive and to ride in. I've certainly done drives of over ten hours in Land Rovers on the standard seats and those journeys have been quite reasonable.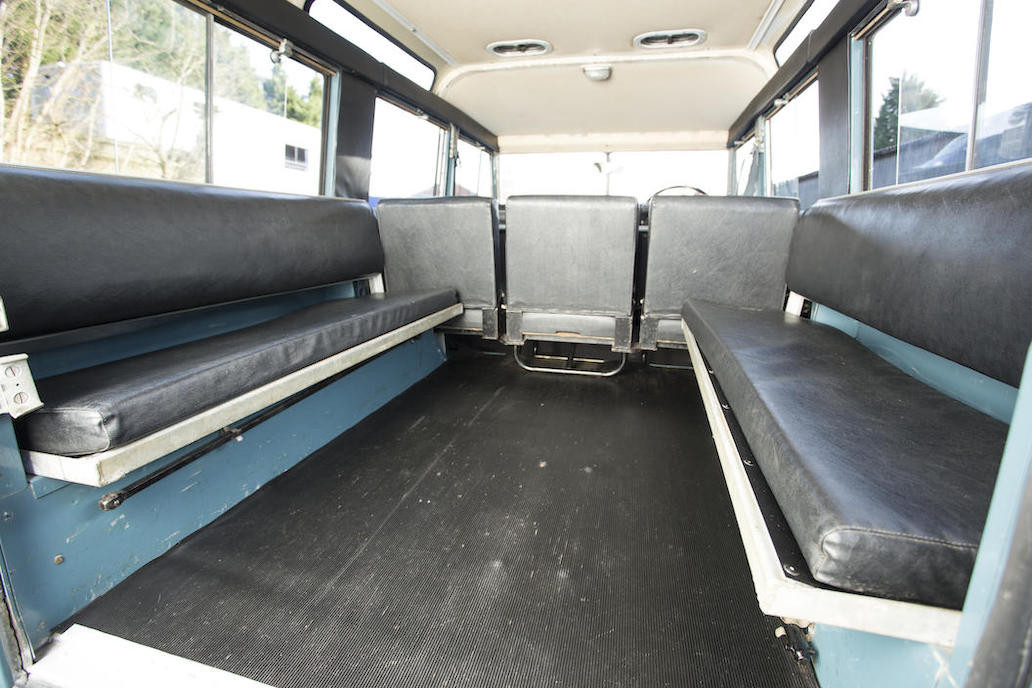 In the very rear of the Safari station wagon are two bench seats which are not really intended for long journeys. Nonetheless we used to fit four children and one Labrador dog in there without any difficulty. Fitting seatbelts in the rear for passengers is a good idea, we did.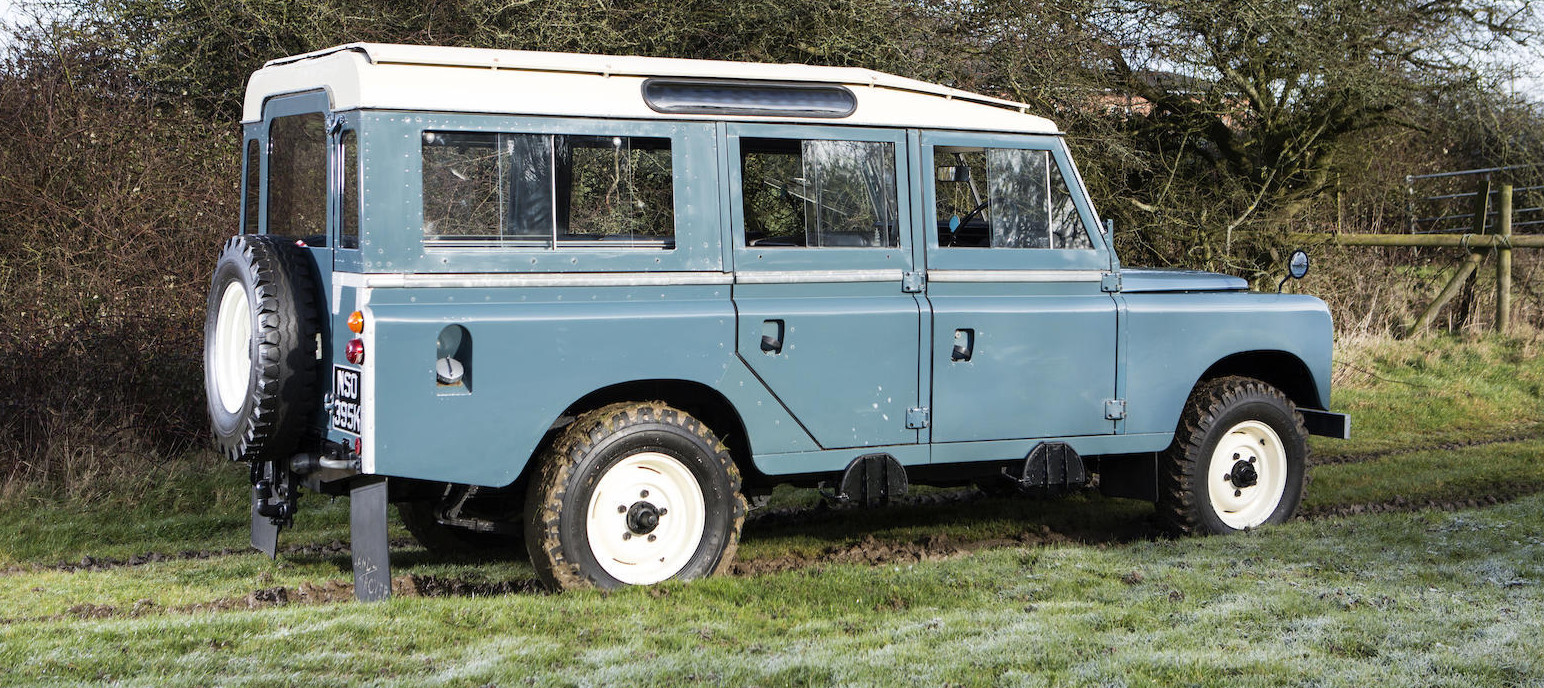 Suspension of the Land Rovers was by leaf springs all around. The Series III Safari having a Salisbury rear axle for added ruggedness. Brakes are drums all around with a fifth drum brake on the transmission which serves as the parking brake.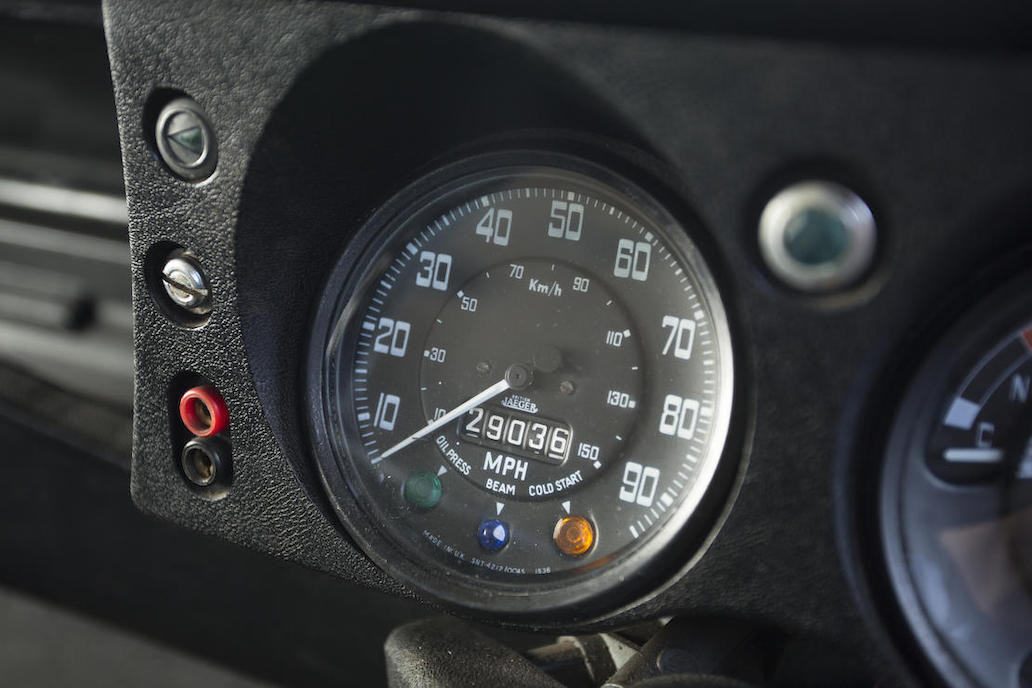 On the highway the Land Rover Series III Safari does reasonably well but it is not fast. In fact I remember coming up behind a white Series III Safari on a country road trip which it's owner had christened "Slow White" in large friendly letters on the rear door. Expect a highway cruising speed of around 55mph. If your Land Rover is fitted with the optional Fairey overdrive unit you can expect 60mph which is enough. Fuel mileage tends to be around seventeen miles to the Imperial gallon in my experience so around 14mpg for US gallons. Much the same as so many of the big US cars of the fifties and sixties.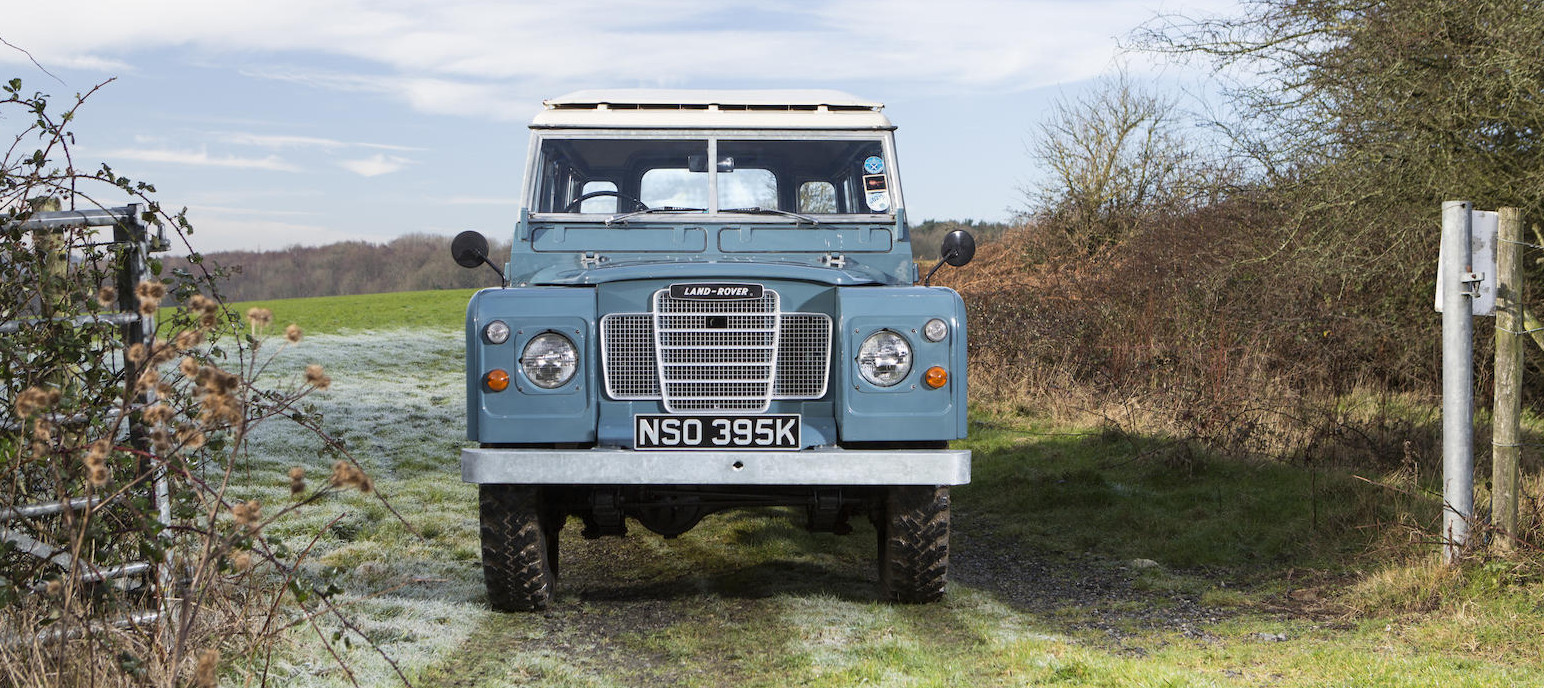 Bodywork of the Land Rover is of an aluminium alloy called Birmabright, which is the same alloy Aston-Martin use on their DB4,5 and 6 cars. The Birmabright being fitted to a steel frame mounted on a rugged chassis. As with the Aston-Martins so with the Land Rovers owners need to watch for unlike metal corrosion between the aluminium alloy and the steel frame.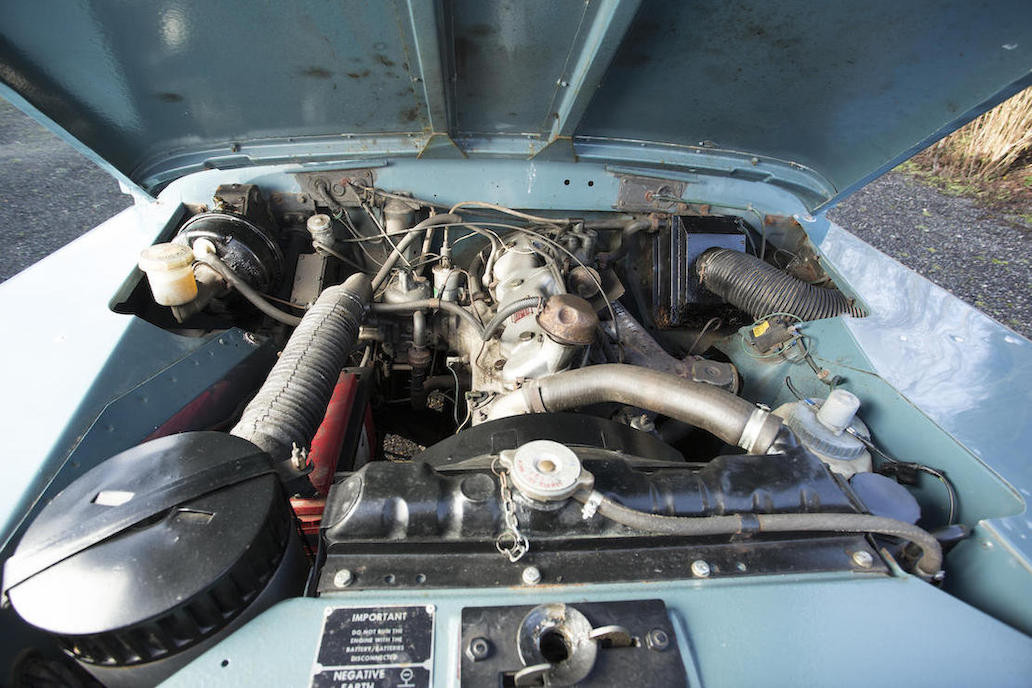 The blue Land Rover Series III Safari we have featured in this post is original and unrestored boasting a genuine mileage of only 29,000 miles which is remarkable given its four decades of life. The car has been mainly used for transporting shooters around an estate and it has lived a sheltered life garaged when not in use.
If you would like to find out full information about this Land Rover Series III Safari you will find the Bonhams auction page if you click here.
If you do manage to purchase it you will need workshop manuals which you can find if you click here, or here. You can also find an original owners handbook if you click here. Owning a Land Rover really makes sense if you want a car you can happily tinker with and maintain in perfect working order. I had a lot of fun doing that with both my old "Landies".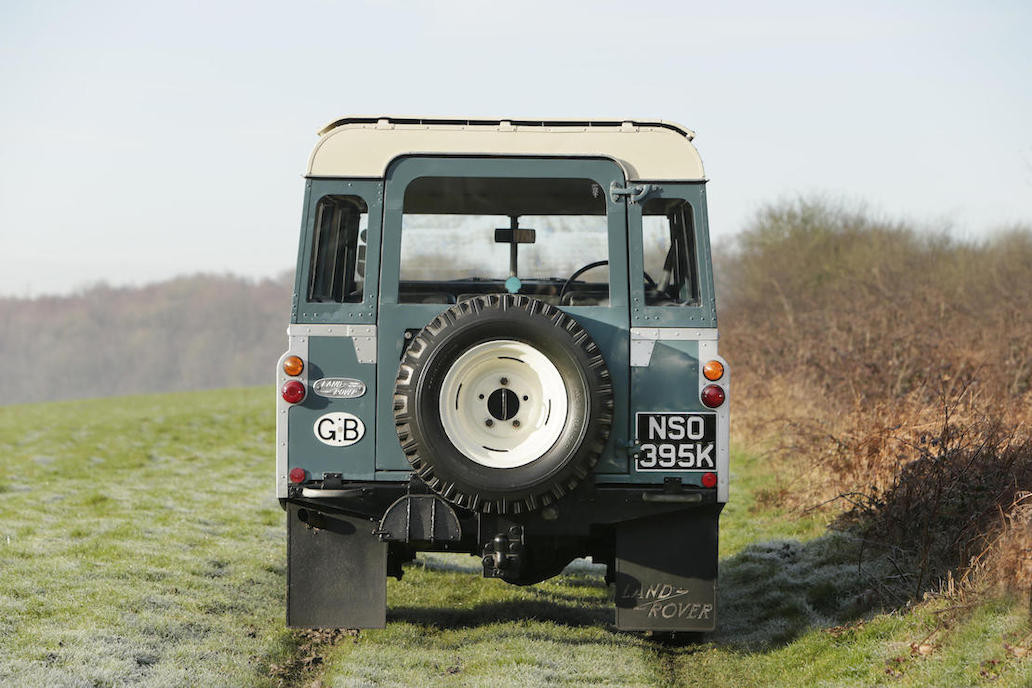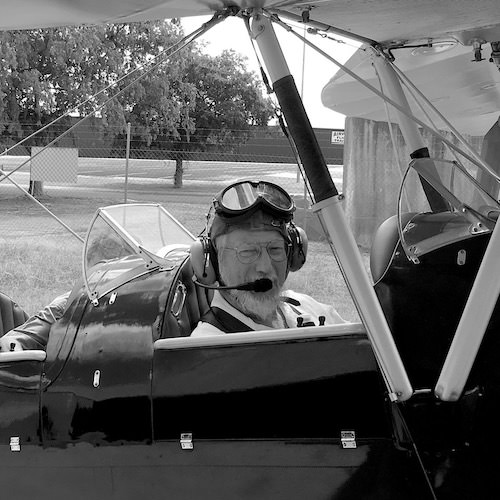 Jon Branch is the founder and senior editor of Revivaler and has written a significant number of articles for various publications including official Buying Guides for eBay, classic car articles for Hagerty, magazine articles for both the Australian Shooters Journal and the Australian Shooter, and he's a long time contributor to Silodrome.
Jon has done radio, television, magazine and newspaper interviews on various issues, and has traveled extensively, having lived in Britain, Australia, China and Hong Kong. His travels have taken him to Indonesia, Israel, Italy, Japan and a number of other countries. He has studied the Japanese sword arts and has a long history of involvement in the shooting sports, which has included authoring submissions to government on various firearms related issues and assisting in the design and establishment of shooting ranges.