I've long had a penchant for the the Lee-Enfield. I grew up in England and a .303 Lee-Enfield was the first rifle I ever fired. As I recall I was about eight years old and my Dad had taken me to the "Navy Days" at Chatham. The Navy were providing people with the opportunity to shoot a Lee-Enfield and so I did the eight year old "beg and plead" routine and Dad relented and said yes. He sat on the ground of the firing range and I sat on his lap. He helped me hold the rifle up and put his shoulder behind mine. I squeezed the trigger and there was an almighty bang and pain in my little shoulder, and I said "Can I have another go?".

I didn't get seriously into shooting until I'd graduated college and had my first "real job" in the early seventies. By then I was living and working in Australia and the Lee-Enfield sporting rifles were plentiful and cheap. The vast majority were locally sporterized military surplus rifles of varying provenance and quality. Back then I was new to the shooting sports and so I talked with other shooters and did lots of reading of things by shooting "experts" and formed my ideas around that information. The "expert" information I absorbed led me to believe that the Lee-Enfield action was "not as strong as a Mauser 98" and that "they don't shoot accurately". So I tended to see them as an inexpensive "knock around" rifle for farmers and professional kangaroo shooters. This was not a particularly accurate perception to have and it took a while and some maturing of my thinking before I started to appreciate the Lee-Enfield rifle for the modest masterpiece that it is.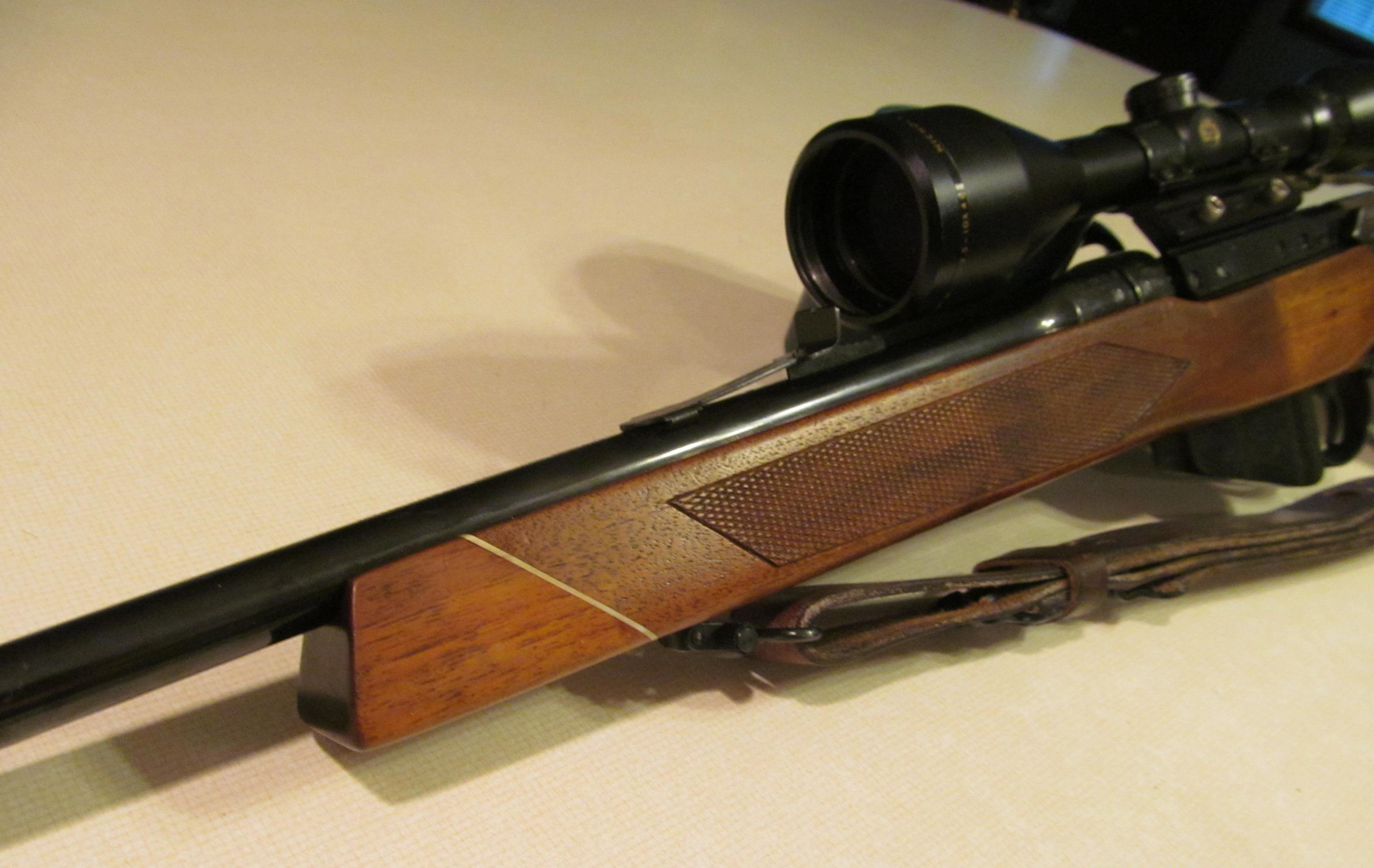 American James Paris Lee's rifle action did not go down in history as "the best bolt action combat rifle ever created" for no reason. This action that saw service in both world wars and rather a lot of other conflicts and emergencies along the way well and truly proved itself. As a combat rifle it was without doubt superior to Paul Mauser's model of 1898, and the things that made the Lee action so good in combat don't suddenly vanish when we sporterize the rifle and take it out hunting. The Lee action is smooth, reliable, and easy to cycle quickly. The fact that it is cock on closing was no impediment to it in combat and is no impediment out deer or pig shooting either. So, after the Second World War when large numbers of Lee-Enfield rifles were sold off by the British government as surplus a large number of them were bought up by Parker-Hale to sell to sporting shooters in Britain, Australia, Canada and the United States. Parker-Hale sold some rifles in stock standard military condition for full-bore target shooters, some were re-barreled with target grade barrels, and some were re-built into sporting rifles in various grades and provided nice quality sporting rifles for less than £20 back in the sixties.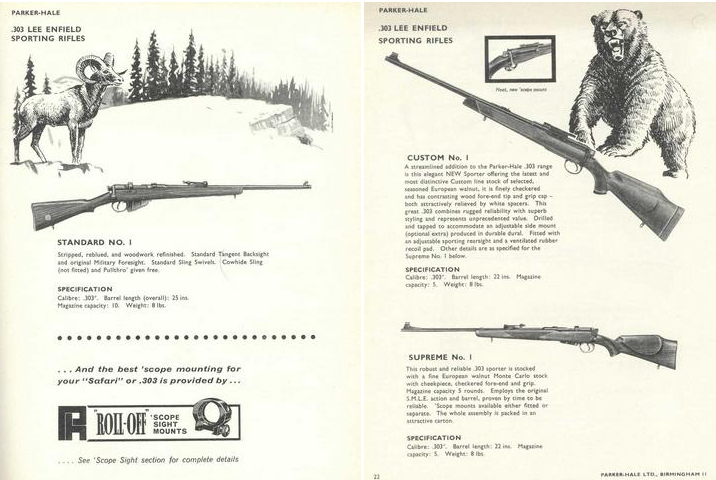 Parker-Hale's sporting rifles based on the Lee-Enfield No. 1 action were the Standard No. 1, the Supreme No. 1, and the Custom No. 1. As can be seen from the catalog pages above the Standard No. 1 was a stock standard military rifle with the fore-end shortened; the Supreme No. 1 was also kept stock standard but fitted with an actual sporting style stock complete with Monte Carlo comb as was fashionable in the sixties. The Custom No. 1 was much more modified and consequently more expensive but still kept around the £20 price point. This rifle had a new sporter stock with Monte Carlo comb, Parker-Hale rubber recoil pad and contrasting rose-wood pistol grip cap and fore-end tip with white line spacers. The charger bridge was removed so the action was brought back to its original clean profile as designed by James Paris Lee. The rifle was fitted with Parker-Hale sporting front and rear sights and drilled and tapped for Parker-Hale side mounts for a telescopic sight. Both the Supreme No. 1 and the Custom No. 1 were fitted with five shot magazines as standard but could be ordered with ten shot magazines if desired.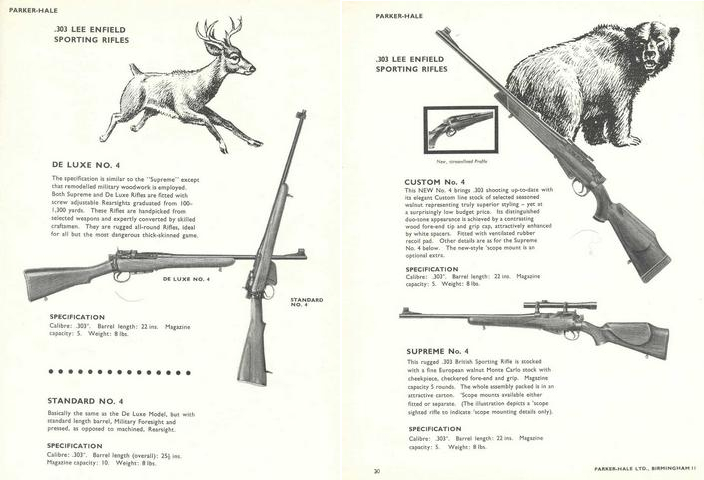 Parker-Hale also made an almost identical line-up of rifles based on the No. 4 Lee-Enfield action as can be seen in the catalog pages above. The Standard No. 4 like the Standard No. 1 was simply the military rifle with a cut down sporterized fore-end; the De Luxe No. 4 was identical to the Standard No. 4 but fitted with a Parker-Hale ramp foresight; The Supreme No. 4 wsa fitted with a sporting stock with Monte Carlo comb and drilled and tapped for rifle-scope mounts; the Custom No. 4 had the action modified with removal of the rear peep sight and charger bridge and drilling and tapping for Parker-Hale side mounts for a rifle-scope. The stock of the Custom No. 4 was a sporter stock with Parker-Hale rubber recoil pad, contrasting rose-wood pistol grip cap and fore-end tip set off with white line spacers.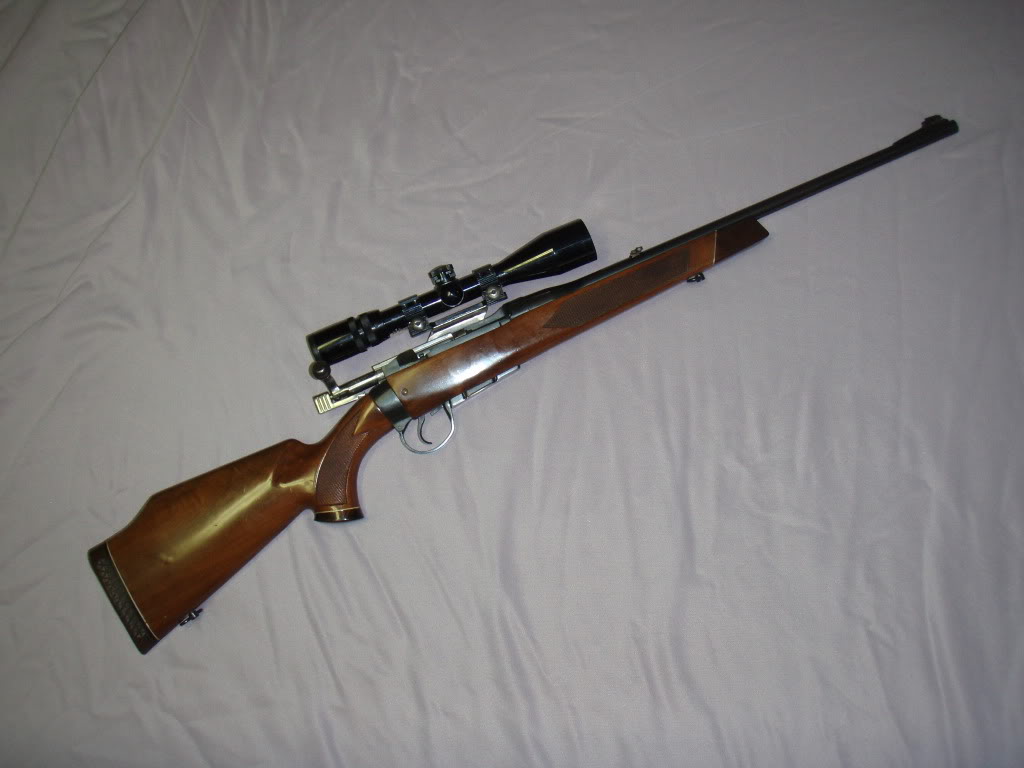 Parker-Hale were of course not the only ones making sporting versions of the surplus Lee-Enfield rifles but they were making some of the better ones. British gunmaker Churchill also made such sporting rifles although their versions of the No. 1 action typically do not have the charger bridge removed and so can tend to look rather more military than the Parker-Hale's which do and as a result have a very clean sporting line.

The rifle action designed by James Paris Lee remains to this day one of the best choices for a sporting rifle despite its being a centenarian and then some. Back when American rifle and cartridge designer Charles Newton was creating his own line of rifle cartridges he had Remington build his early custom rifles on Lee actions, so we can see that the Lee action was able to accommodate Newton's .256 Newton rimless cartridges and to do it in a rifle that was both practical and aesthetically pleasing.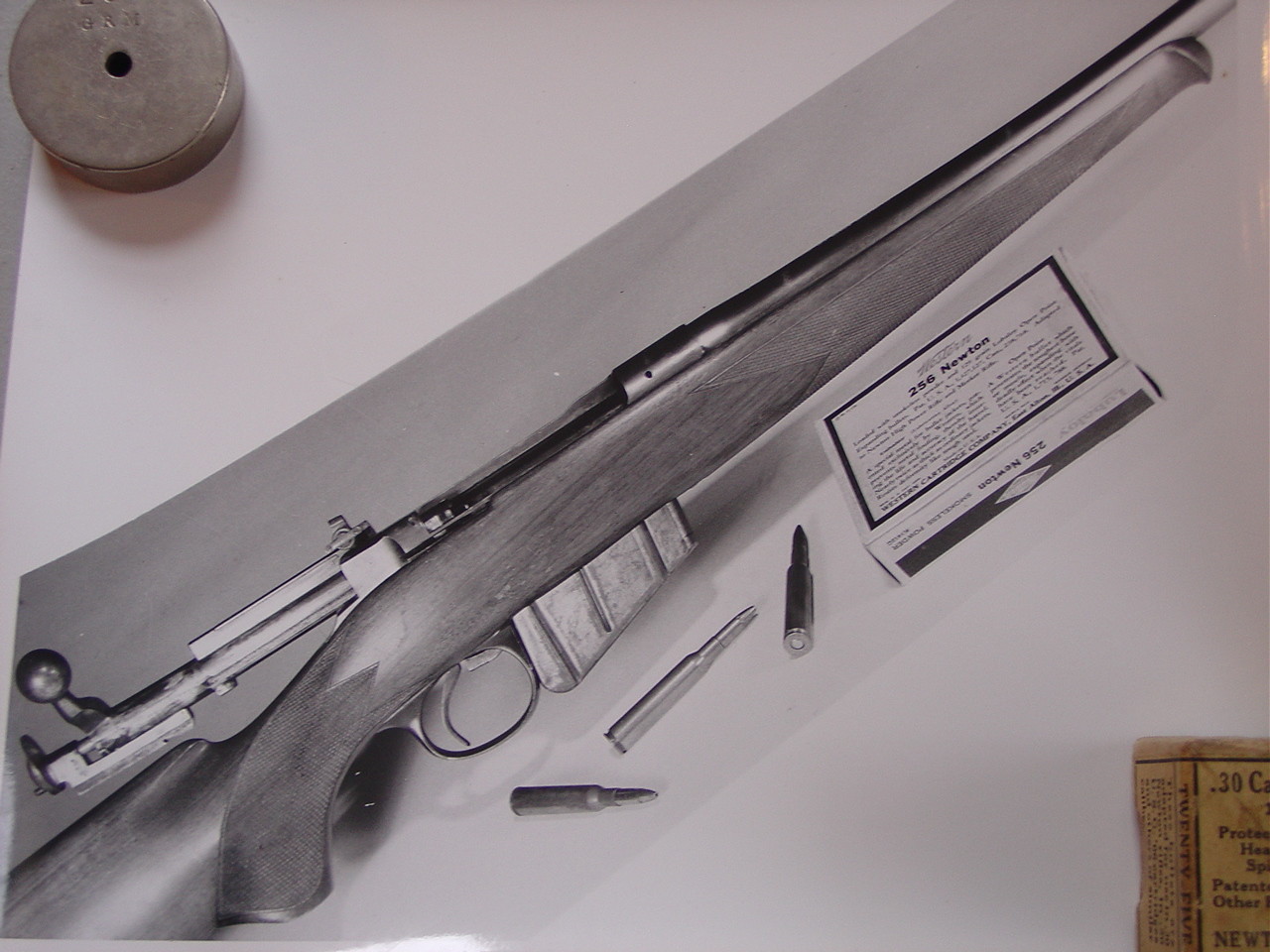 The Parker-Hale sporting rifles built on the Lee action were re-built military surplus rifles and so were all chambered for the .303 British cartridge. They are a nice rifle if you can find one in good condition. If they need some "scrubbing up" to make them like new again that can be a very satisfying project; and once you're done you will have a rifle that is great out hunting, and a rifle that will pretty much ensure you can do the best "Mad Minute" at the shooting club.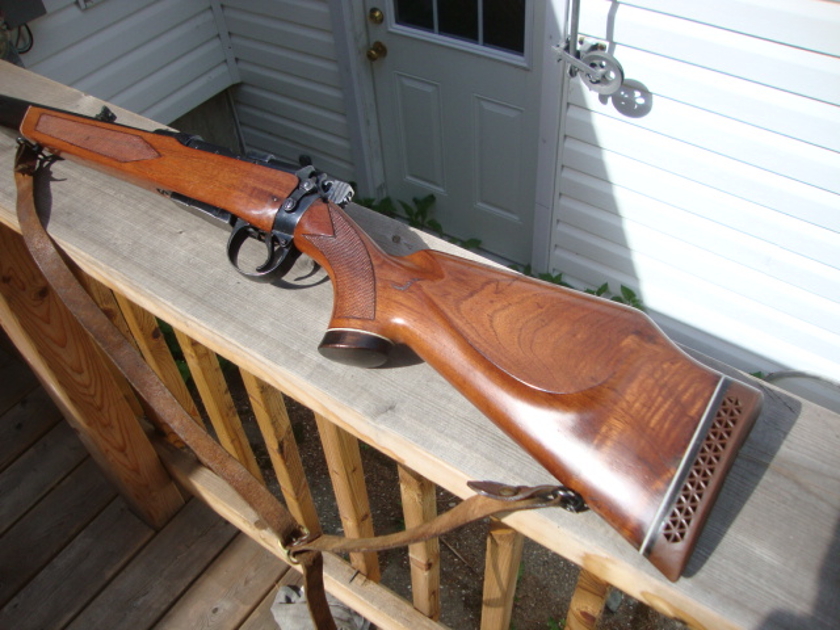 (Feature image at the head of this post is of a Parker-Hale Custom No. 1 production rifle. Image courtesy gunsamerica.com).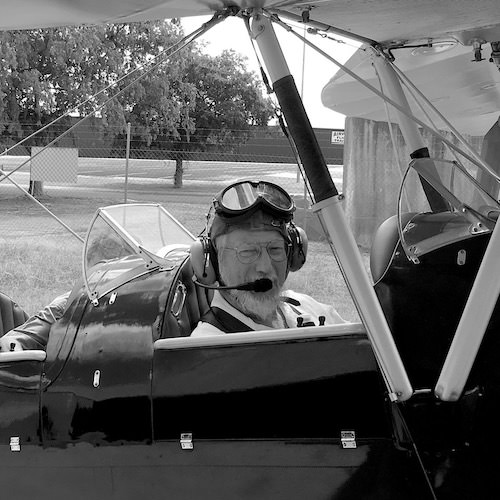 Jon Branch is the founder and senior editor of Revivaler and has written a significant number of articles for various publications including official Buying Guides for eBay, classic car articles for Hagerty, magazine articles for both the Australian Shooters Journal and the Australian Shooter, and he's a long time contributor to Silodrome.
Jon has done radio, television, magazine and newspaper interviews on various issues, and has traveled extensively, having lived in Britain, Australia, China and Hong Kong. His travels have taken him to Indonesia, Israel, Italy, Japan and a number of other countries. He has studied the Japanese sword arts and has a long history of involvement in the shooting sports, which has included authoring submissions to government on various firearms related issues and assisting in the design and establishment of shooting ranges.