An Aston Martin that was designed by an Italian would have to be an exciting car to drive, and the Aston Martin Ulster of 1934-1936 was exactly that.  Aston Martin Ulsters can be found with both the old style "CAB" (Clutch, Accelerator, Brake) pedal layout and with the layout we think of as conventional nowadays Clutch, Brake, Accelerator. The Aston Martin Ulster has its gear change gate the opposite way around to what is nowadays standard. 1st and 2nd gears are to the right side of the gate and 3rd and 4th are on the left. This makes perfect sense in a car with the steering wheel on the correct side – i.e. on the right side of the car – because it places the lowest gears closest to the driver and the higher gears further away. Reverse is blocked by a catch and is to the right of the lower gears.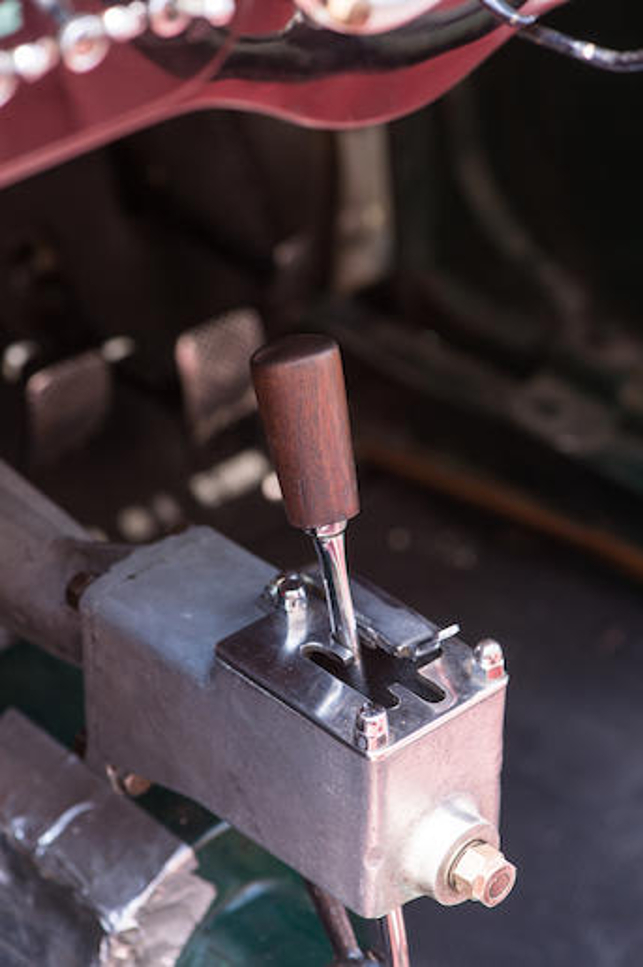 The Aston Martin Ulster was designed by Italian Augustus Cesare Bertelli, better known as "Bert" who had been one of the investors to rescue Aston Martin in 1926 when the company ran into financial difficulties a second time. Bertelli was joined by Lady Charnwood who had previously rescued the company in 1924, and a friend of Bertelli's named Bill Renwick who had inherited a significant sum of money which he had invested in setting up a car company called Renwick & Bertelli Ltd. with Bert. This stage of the history of Aston Martin is filled with a number of colorful characters who made their mark on Britain in unexpected ways. For example few Aston Martin enthusiasts would be aware of the connection between Aston Martin, Chitty Chitty Bang Bang and the Romney Hythe and Dymchurch Railway. Aston Martin had been funded by Count Louis Zborowski who was both a racing driver and a steam train enthusiast. Count Zborowski's first racing car was called Chitty Bang Bang 1 and it was built on a Mercedes chassis with a 23 liter six cylinder Maybach aero engine. Count Zborowski also got together with a man named Captain J.E.P. Howey and between them they were responsible for the creation of the 15″ gauge Romney, Hythe and Dymchurch Railway in Southern England which you can visit and ride on to this day. In fact they also have a "Drive the train" experience which is guaranteed to be an unforgettable life event.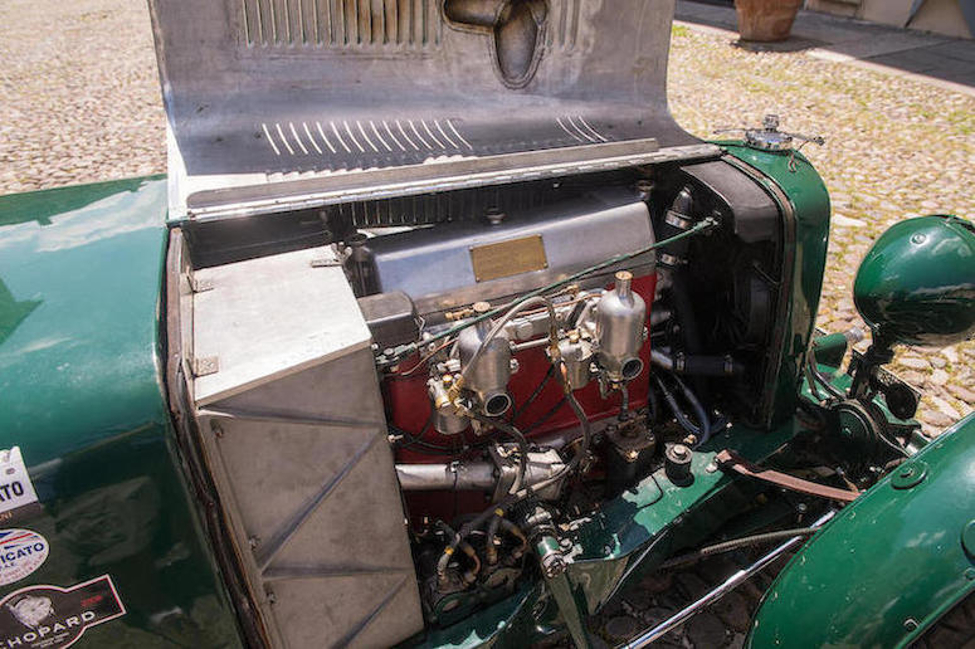 Working together at Renwick & Bertelli Ltd. Bill and Bert created a car they called the R&B but which earned itself the nickname "The Buzzbox". The car was based on an Enfield-Alldays chassis and was fitted with a 1½ liter four cylinder engine. This was to be the car that would be the prototype for the Aston Martins that would follow.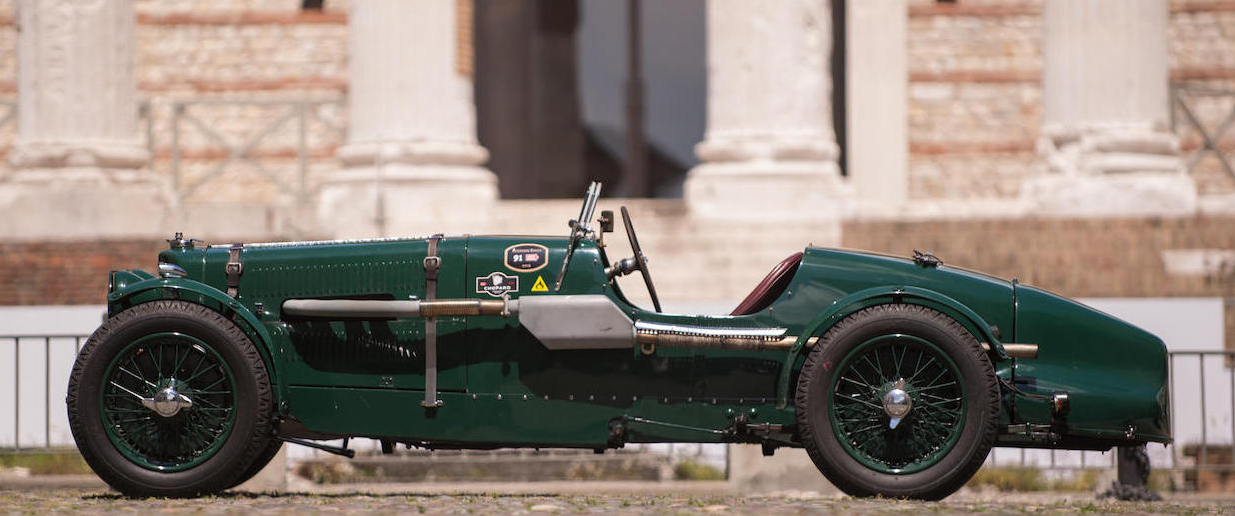 Bill Renwick left Aston Martin in 1931 and moved to the US but Bert Bertelli stayed on and was responsible for the range of Aston Martins known as the "Bertelli Cars", 1½-litre "T-type", "International", "Le Mans", "MKII" and the racing model based on it the "Ulster" which is the feature of this post. He also designed the 2-litre 15/98 and its racing version the "Speed Model". Bertelli would remain with Aston Martin until 1938, and then after World War II the company would enter into the David Brown era.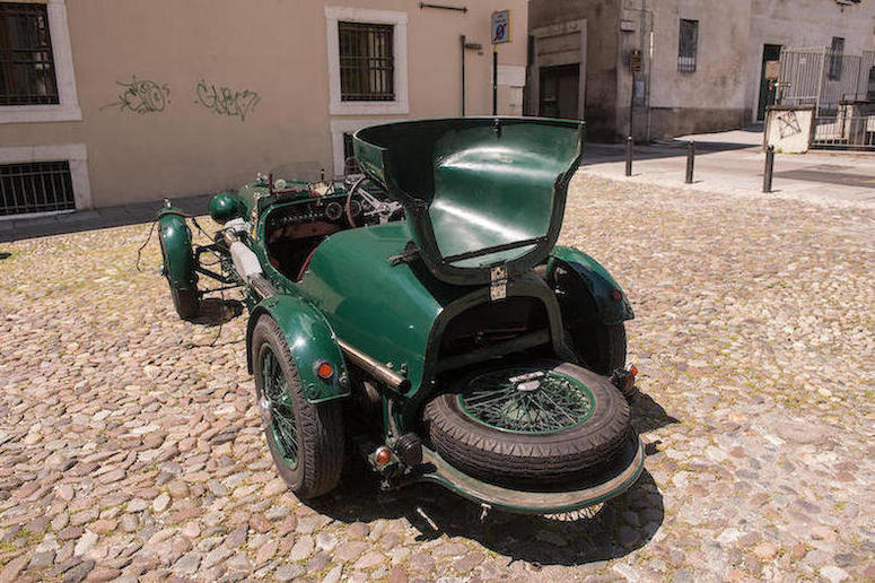 The Aston Martin Ulster was essentially a racing version of Bertelli's Mk II road car. To create the Ulster the engine power was increased to 80bhp at 5,250rpm and the bodywork and suspension set up for long distance racing with the Mille Miglia and Le Mans firmly in their sights. The Ulster's top speed was rated at 102mph. The Aston Martin Mk II was well reviewed by motoring writers of the thirties with H.S. Linfield of "The Autocar" saying of it "… it is the beautiful feel of the machine which makes it one of the foremost cars of its type today…".   When the Ulster made its debut it was similarly well received with a writer for "Motor Sport" writing "The brakes were sufficiently powerful given a fairly heavy pedal pressure, and pulled very squarely on wet and dry surfaces alike…When the car slides it plays no tricks…". Those who have been privileged to drive an Aston Martin Ulster in the sort of sporting manner it was designed to be driven tell us that this is a car that surprises with just how good it feels, sounds and moves.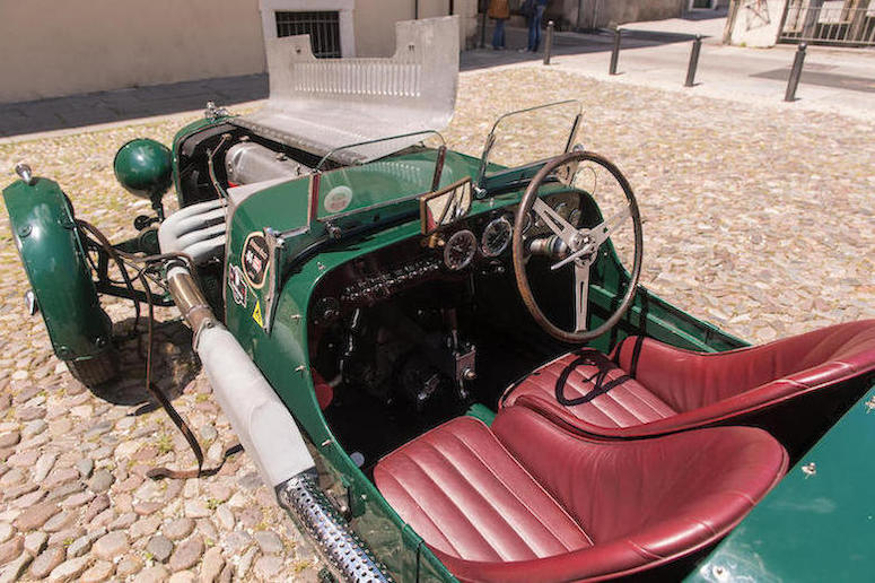 The Aston Martin Ulster gained its name after its success at the 1934 Ards TT race in Ulster. For the 1935 Le Mans Aston Martin fielded a team of six Ulsters and there was also a 1½ liter making seven cars altogether. One Ulster crashed out of the race and the others finished 3rd, 8th, 10th, 11th and 15th. The Aston Martin 1½ liter finished in 12th place. The green 1935 Aston Martin Ulster in our pictures with registration number CML 719 is car Chassis no. A5/537/U Engine no. A5/537/U which was driven at the 1935 Le Mans by C.T. Thomas and M. Kenyon finished in 10th place overall and 5th in the 1.5 liter class completing 199 laps.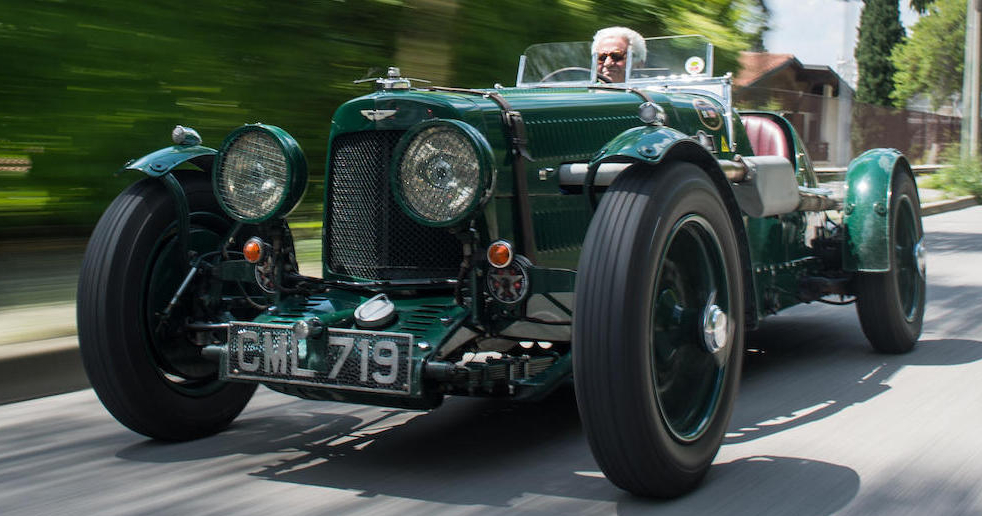 This car is coming up for sale by Bonhams at their Les Grandes Marques du Monde au Grand Palais sale to be held in Paris on 9th February 2017.
You will find the sale page for this car if you click here.
Aston Martin Ulster CML 719 is expected to sell in the price range €1,600,000 – €1,800,000
Only twenty one Aston Martin Ulsters were made and all of them have been preserved surviving to the present day. CML 719 is an outstanding example of this rare and highly desirable racing car.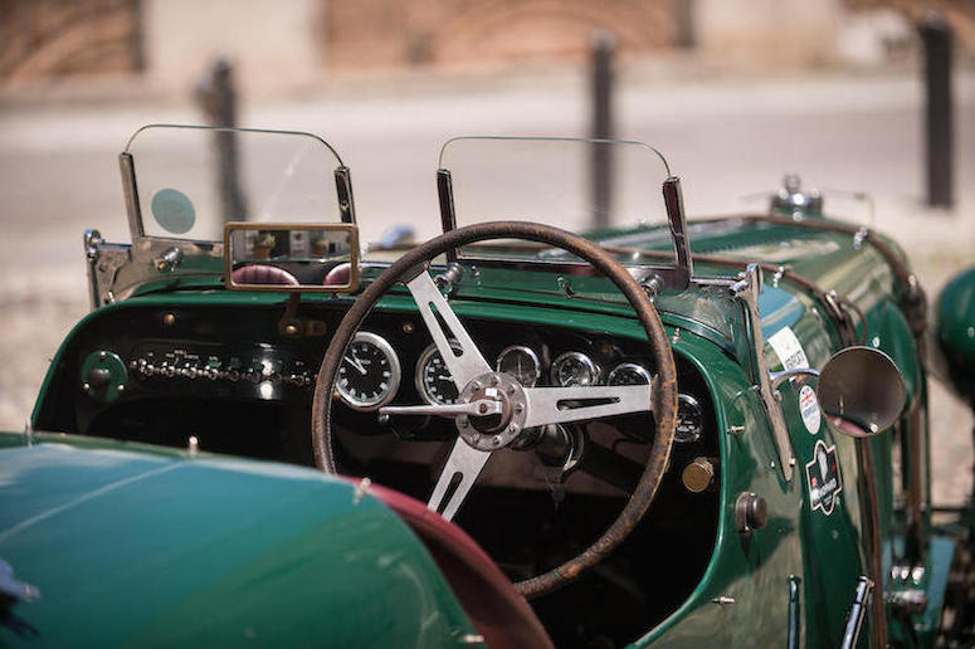 (All pictures courtesy Bonhams).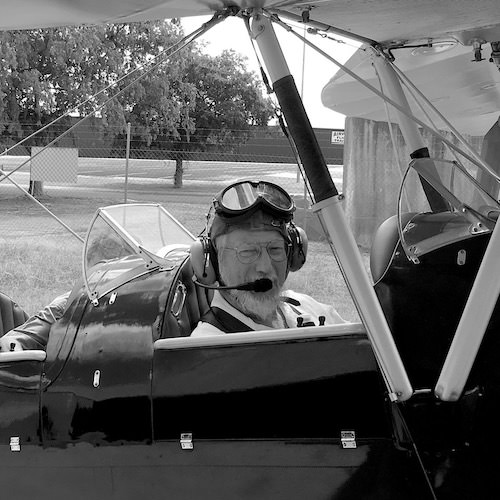 Jon Branch is the founder and senior editor of Revivaler and has written a significant number of articles for various publications including official Buying Guides for eBay, classic car articles for Hagerty, magazine articles for both the Australian Shooters Journal and the Australian Shooter, and he's a long time contributor to Silodrome.
Jon has done radio, television, magazine and newspaper interviews on various issues, and has traveled extensively, having lived in Britain, Australia, China and Hong Kong. His travels have taken him to Indonesia, Israel, Italy, Japan and a number of other countries. He has studied the Japanese sword arts and has a long history of involvement in the shooting sports, which has included authoring submissions to government on various firearms related issues and assisting in the design and establishment of shooting ranges.