Described by Enzo Ferrari as "The most beautiful car in the world" the original Jaguar E-type caused a great stir when it first appeared at the Earl's Court Motor Show in 1962 where I first caught sight of it as a wide eyed boy; and it remains in my personal "Top Ten" list of cars I'd like to own but probably won't. Because I'm into hunting and shooting I'm rather more likely to be the contented owner of a Land Rover Defender, which Enzo Ferrari would likely not describe as "The most beautiful car in the world", even if I think they're gorgeous.

The original Jaguar E-type went out of production in 1975 and many of us lamented its passing. Commonly the "new" model of pretty much anything is not actually an improvement on the "old" one and this has been especially true of motor cars which have long been on an inexorable slide into becoming commodities, with all the mediocrity that accompanies it. In a review of a new car Jeremy Clarkson once summed it up well when he said "This isn't a car, this is white goods!"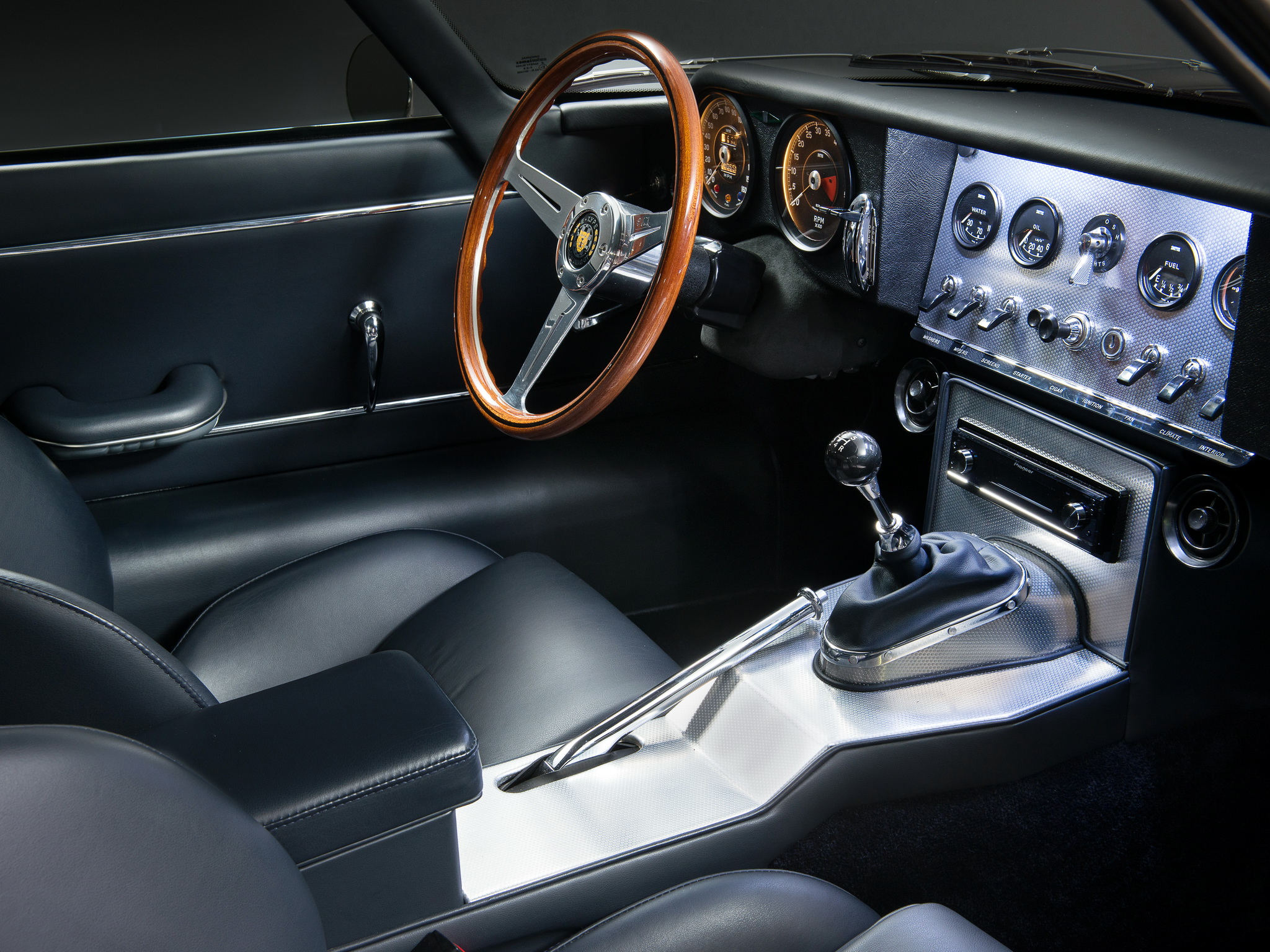 Rarely however something comes along that does actually count as an improvement over the old, and the Eagle iterations of the original Jaguar E-type are, arguably, not just equal, but a profound improvement over the original.
The Eagle "Jaguar" are based on an original E-type Jaguar, they have an original old chassis holding them together and so the cars are classed as a re-build, or a very imaginative "restoration" of an original. This means that the cars are not weighed down by some of the regulatory impediments that cars of modern manufacture come with. So an "Eagle Jaguar" has a genuine Jaguar lurking under that sveldt aluminium skin. The car even comes with a beautiful wood and aluminium original style Jaguar steering wheel.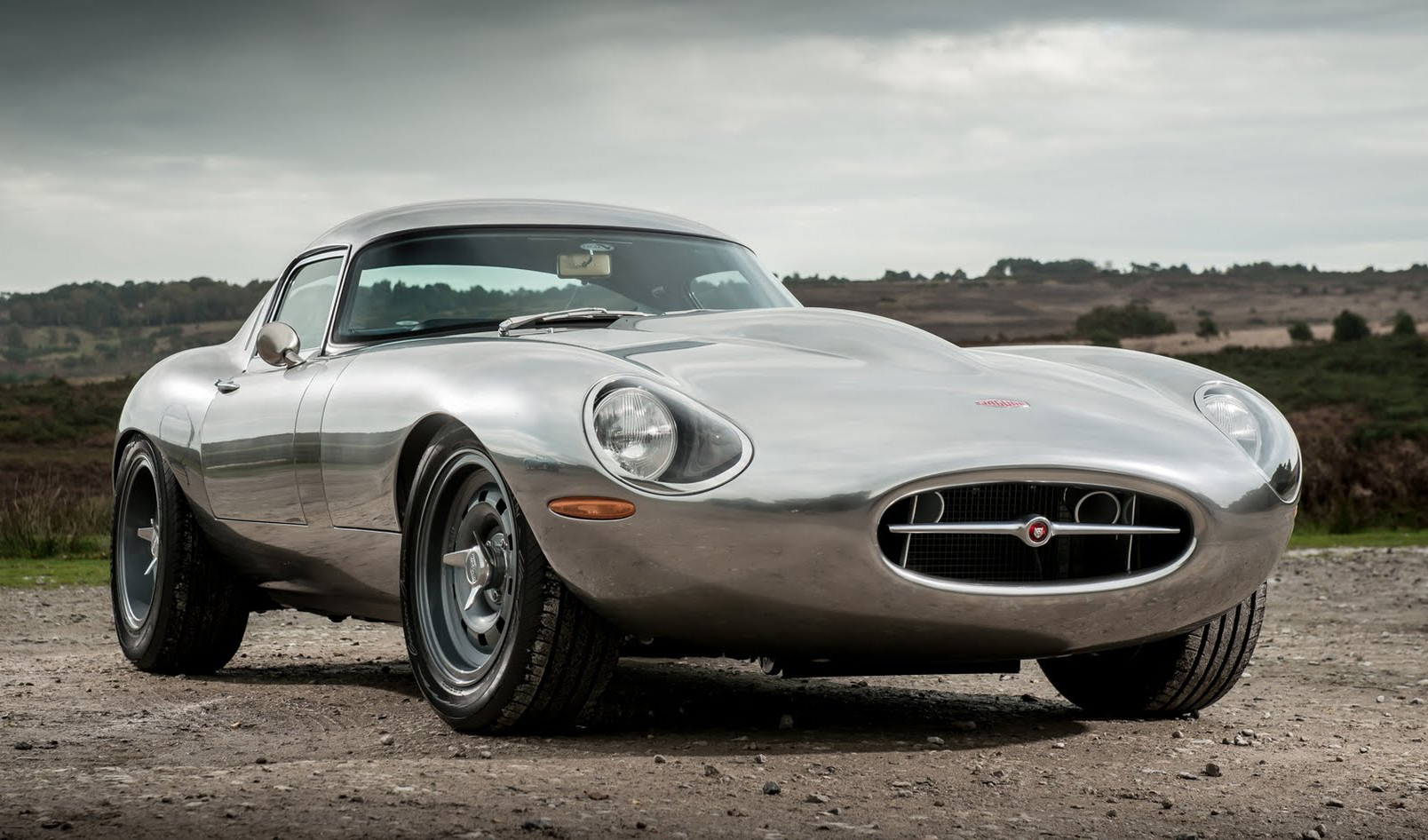 So Eagle are at the pinnacle of the "resto-mod" movement. Their bread and butter work is in restoring old original Jaguar E-types either to concours factory specifications or to a customer's bespoke requirements. Situated in East Sussex in the UK Eagle is owned and run by renowned Jaguar restoration expert Henry Pearman. The small workshop employs a modest staff of fourteen and the focus of the business is on producing cars that are as close to perfect as a human being can make them.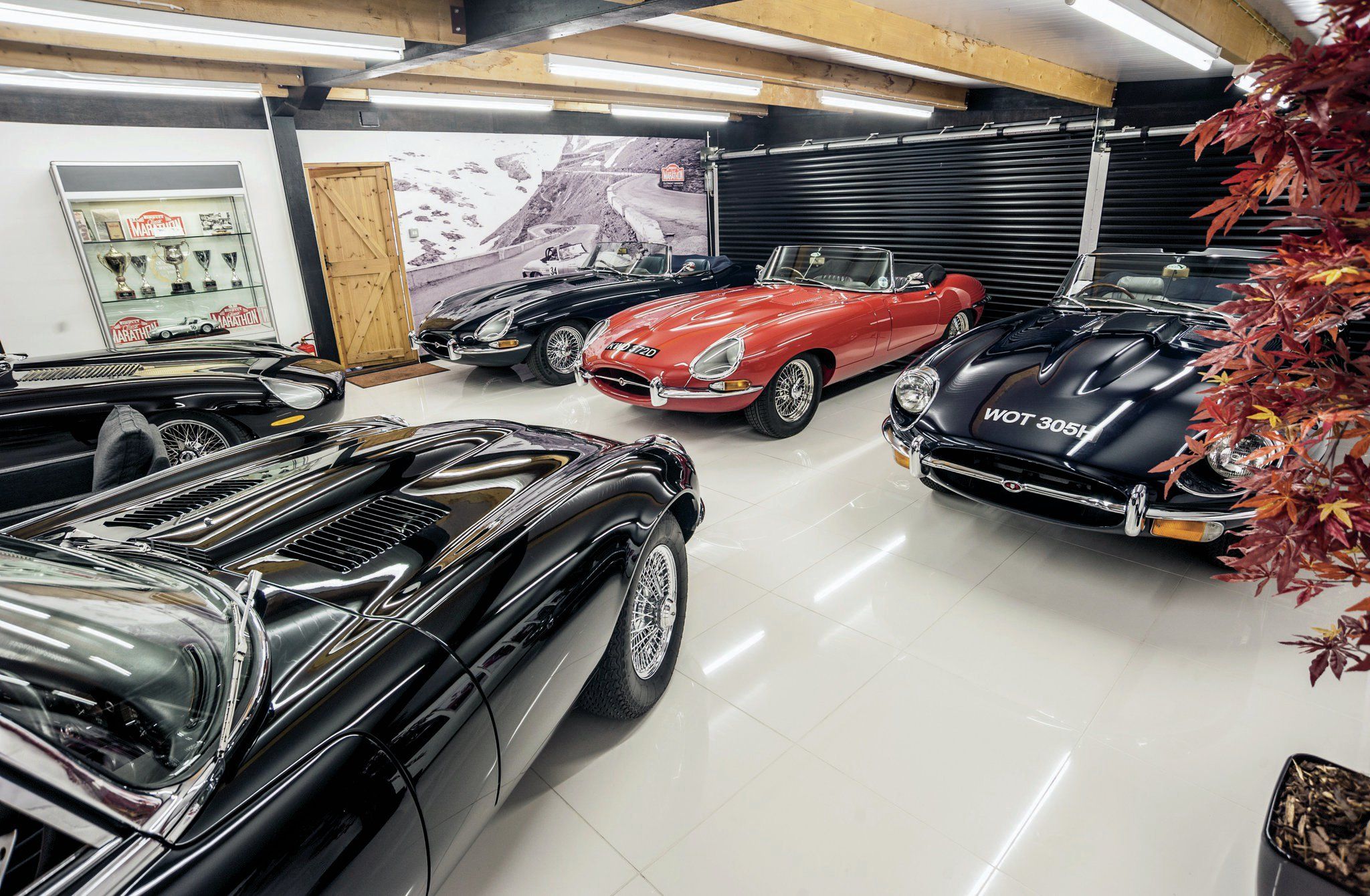 Eagle's own video provides a fascinating insight into the company and the cars they produce. You'll find it below.

At the end of the video Henry Catchpole describes it as "The most beautiful car I have ever driven, potentially the most beautiful car I will ever drive" and that really sums up the Eagle. It is an extraordinary car and it proves that one doesn't need to be Italian to create something that is at once beautiful, amazing to drive, and iconic. Because it comes from the land of "bangers and mash" and Winston Churchill.
Also from the land of "bangers and mash" is Jeremy Clarkson and if he extols the Eagle's virtues then it must have something going for it.

So when Jeremy Clarkson puts his hand on his heart and says "This is perfection, I can put my hand on my heart and say I have never wanted a car more than I've wanted this one" I guess we need to be getting onto the e-mail to Henry Pearman to find out how much we need to write out the cheque for.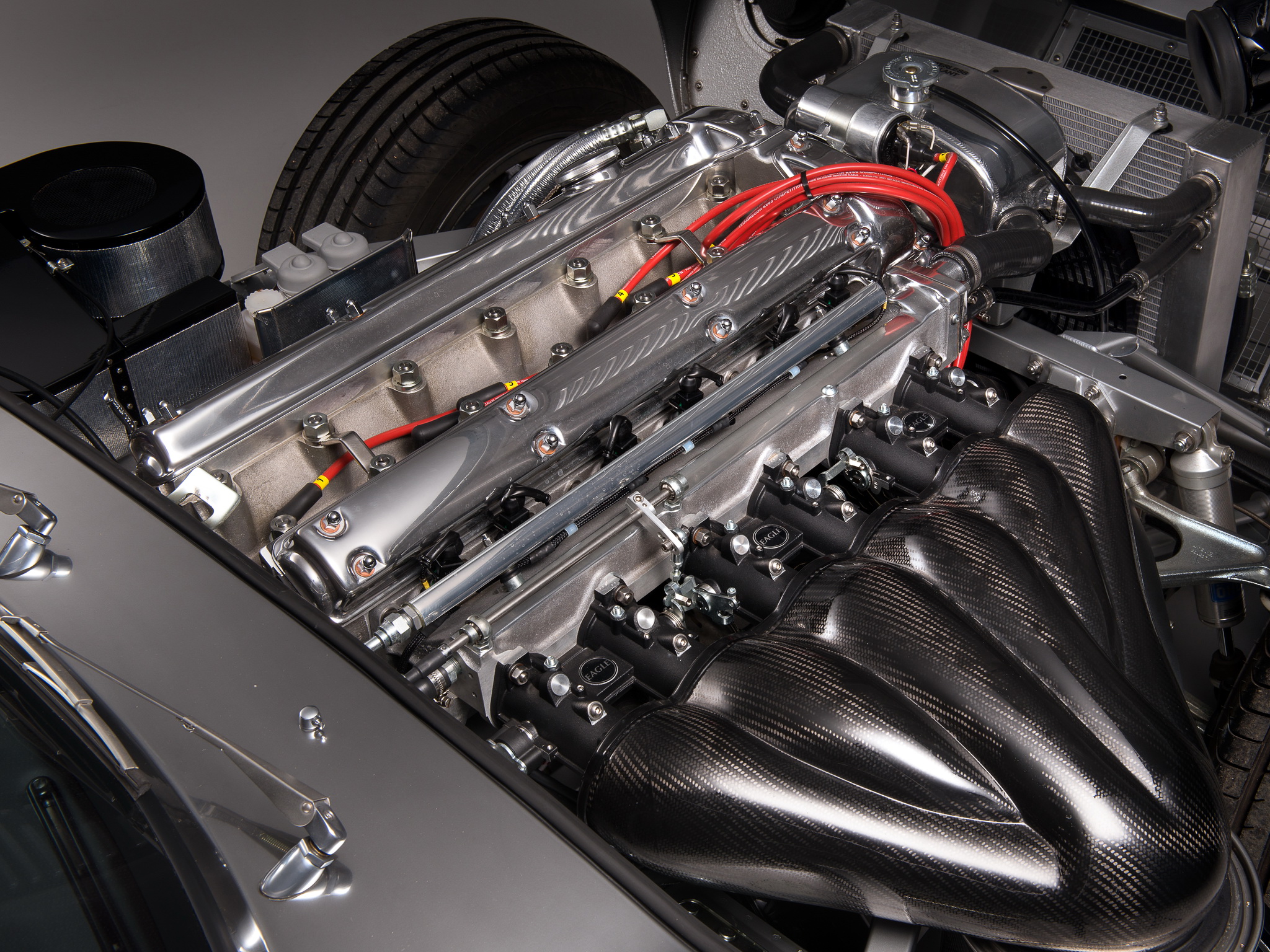 The Eagle iterations of the Jaguar E-type are not made on a production line in the Britain of the swinging sixties. They are hand built and almost every part in the cars has been modernized or replaced with top shelf quality often hand made parts. It is in every way superior to its ancestor. Aluminium is used extensively in the engine, gearbox and differential, and throughout the car. The Eagle Low Drag is light, and all who drive it comment on how this melding of aluminium and technology create a driving experience that is a step above pretty much anything else you might find on this planet.
In the Top Gear episode on the Jaguar E-type and the Eagle Jeremy Clarkson says "The E-type, with the possible exception of the Concord, was the last truly great thing Britain made". But now we can add one more item to that short list. The Eagle Low Drag GT has perhaps become the last truly great thing that Britain makes.
Technical Details – Eagle Low Drag GT
Engine: 4.7 liter 6 cylinder, 12 valves, fuel injected with independent throttle bodies, longitudinally mounted engine  driving the rear wheels.
Power: 350hp at 4800rpm
Torque: 360 lb/ft at 3600rpm
Drive Train: Eagle 5 speed aluminium gearbox and Eagle aluminium differential.
Suspension: Independent wishbones with coil springs and Ohlins adjustable shock absorbers all round.
Brakes: AP Racing 4 piston calipers
Kerb weight: 2288lb
If you are thinking of reaching for your cheque book but would like to learn more you can contact Eagle by e-mail at:- [email protected]
You will find the "contact us" web page if you click here
You will find Eagle's home page if you click here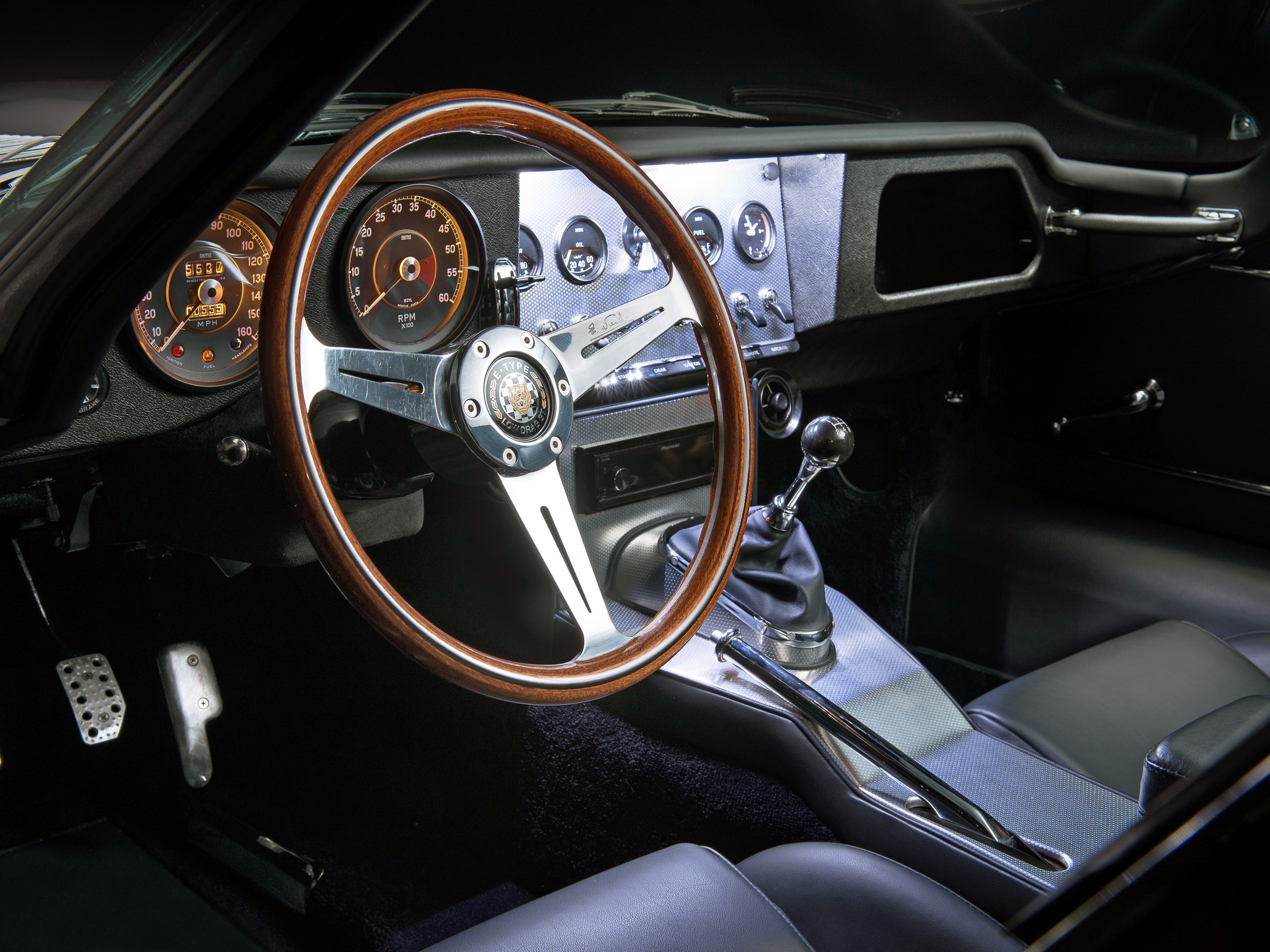 (Feature image at the head of this post courtesy of Eagle.)
All images in this post are wallpaper quality. Click on an image to see it full resolution. Right click to download.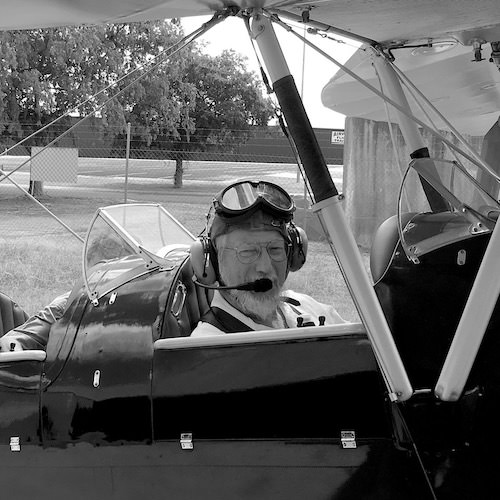 Jon Branch is the founder and senior editor of Revivaler and has written a significant number of articles for various publications including official Buying Guides for eBay, classic car articles for Hagerty, magazine articles for both the Australian Shooters Journal and the Australian Shooter, and he's a long time contributor to Silodrome.
Jon has done radio, television, magazine and newspaper interviews on various issues, and has traveled extensively, having lived in Britain, Australia, China and Hong Kong. His travels have taken him to Indonesia, Israel, Italy, Japan and a number of other countries. He has studied the Japanese sword arts and has a long history of involvement in the shooting sports, which has included authoring submissions to government on various firearms related issues and assisting in the design and establishment of shooting ranges.