I've got a soft spot for shooting brakes because they combine two of my favorite things; exotic cars, and nice sporting rifles. So while Julie Andrews might sing of "Raindrops on roses and whiskers on kittens" my favorite things song is more likely to involve "a Ferrari shooting brake and rifle by Rigby", or a rifle by Westley Richards, or Holland & Holland, or Purdey etc.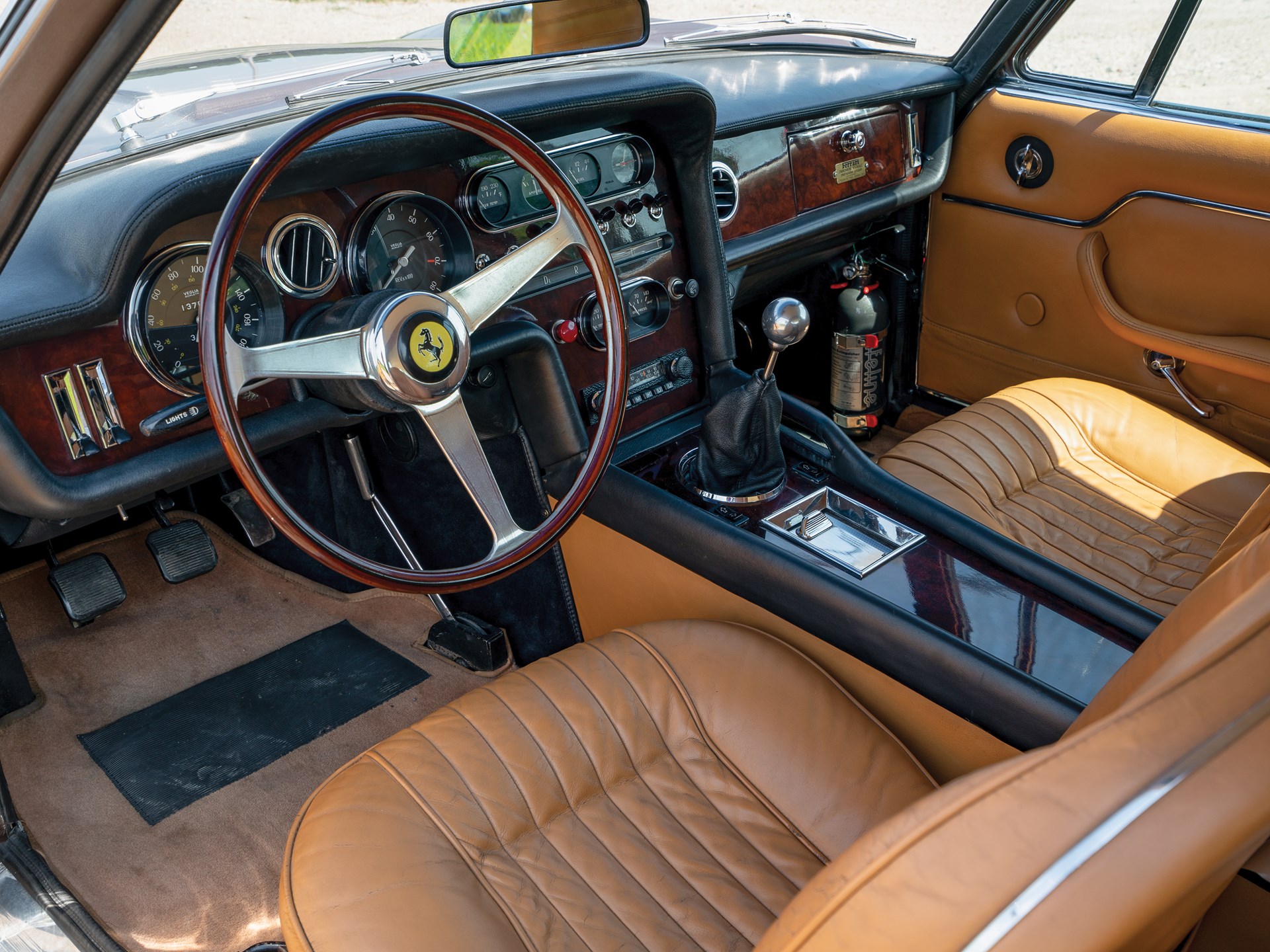 A shooting brake helps us combine our passions and so they are a special type of car. Think of it, and just imagine yourself behind the wheel of a classic champagne colored 1960s' Ferrari, ensconced at that sports steering wheel and surrounded by Italian leather and wood veneer dashboard while you stir the five speed gearbox happy in the knowledge that your stalking rifle is safe in the back. A shooting brake isn't just a car: its transportation into another world.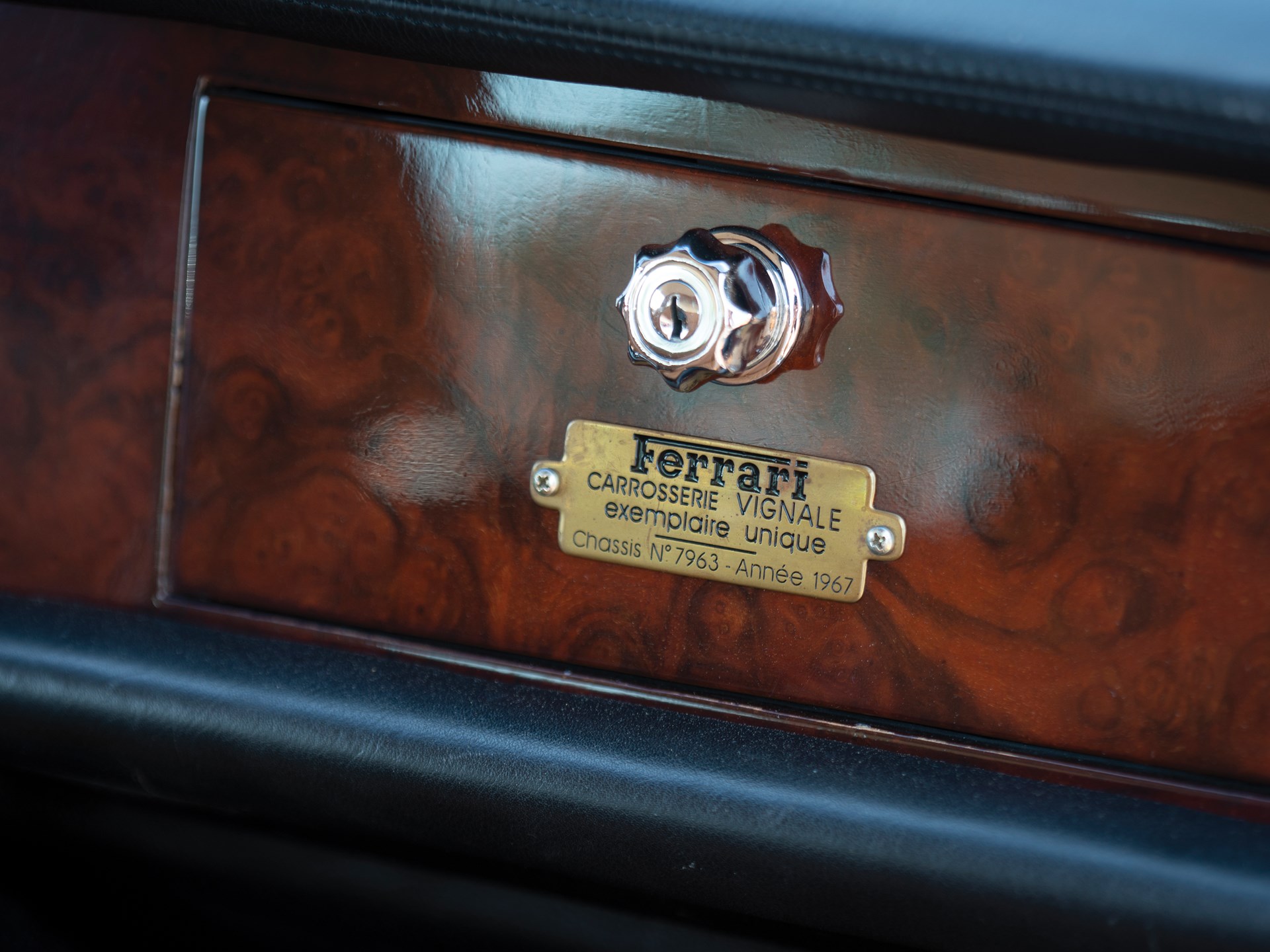 The shooting brake we are looking at, and to tell the truth perhaps lusting after a bit, is a unique Ferrari 330 GT that was originally made in 1965, the same year John Lennon bought his. But the purchaser of this 330 GT, Luigi Chinetti Jr., was not content with his 330 GT, as John Lennon was. Instead he approached Italian design house Vignale to have his Ferrari transformed into a shooting brake. Having some input from his friend Bob Peak, the man who is credited with being "The father of the Hollywood movie poster", the pair discussed their ideas with Alfredo Vignale, but left him to be the creative artist whose vision would be transformed into hand beaten aluminum.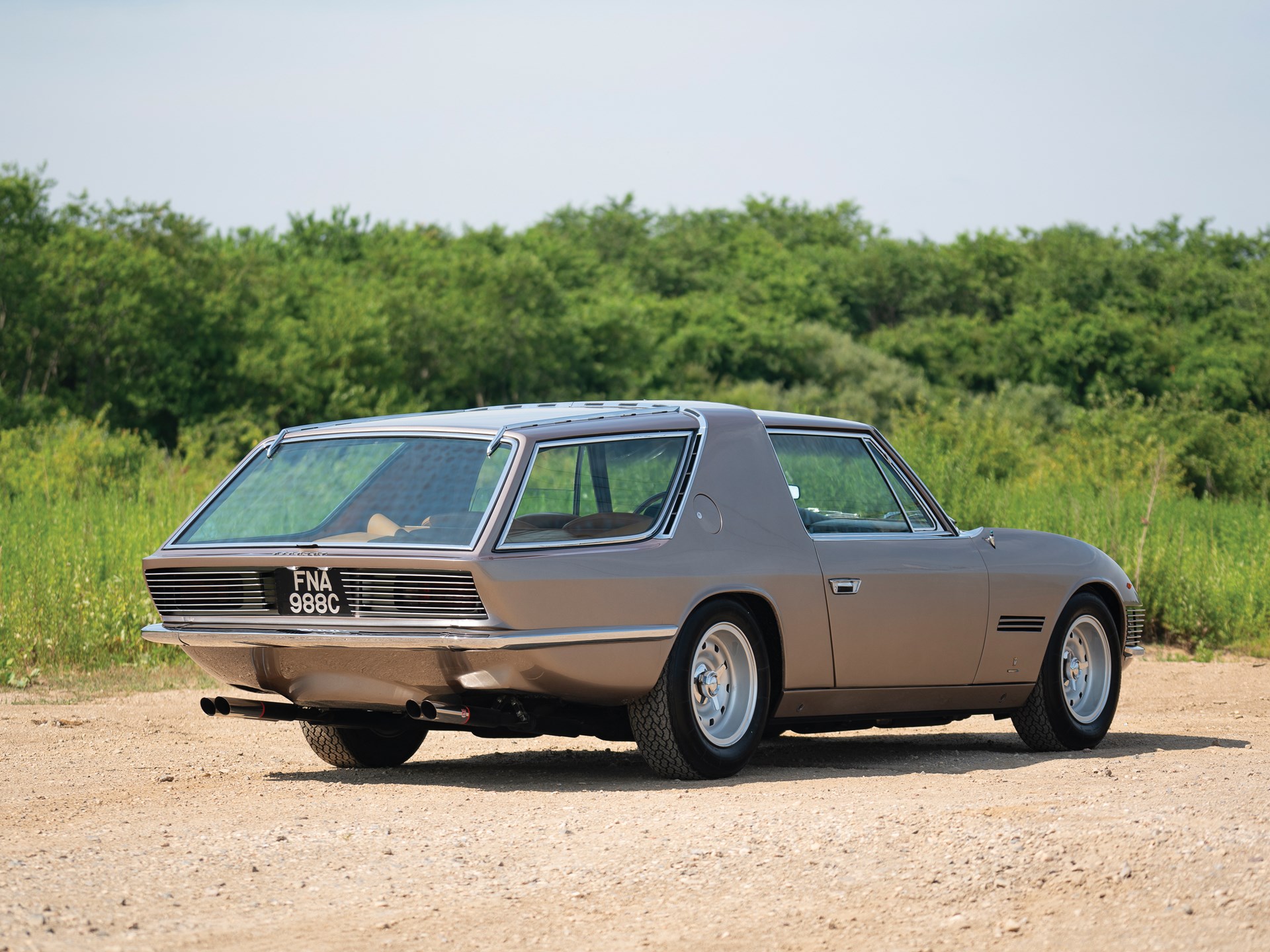 The car was completed in 1967 and shown at the Torino Motor Show in 1968. It is thought to be Alfredo Vignale's last car as he was killed in a car accident in 1969.
Technically this 330 GT shooting brake was unmodified other than the bodywork. The engine remained the standard SOHC 4.0 liter (3,967cc) Ferrari Colombo V12 breathing through three Weber dual throat carburettors and producing 300 bhp @ 6,000 rpm, not to mention also producing a delightful exhaust note while doing so. The manual gearbox was the classic five speed and the car sported hydraulic disc brakes front and rear. So, this Ferrari has an elegant sufficiency of engine power, and of stopping power.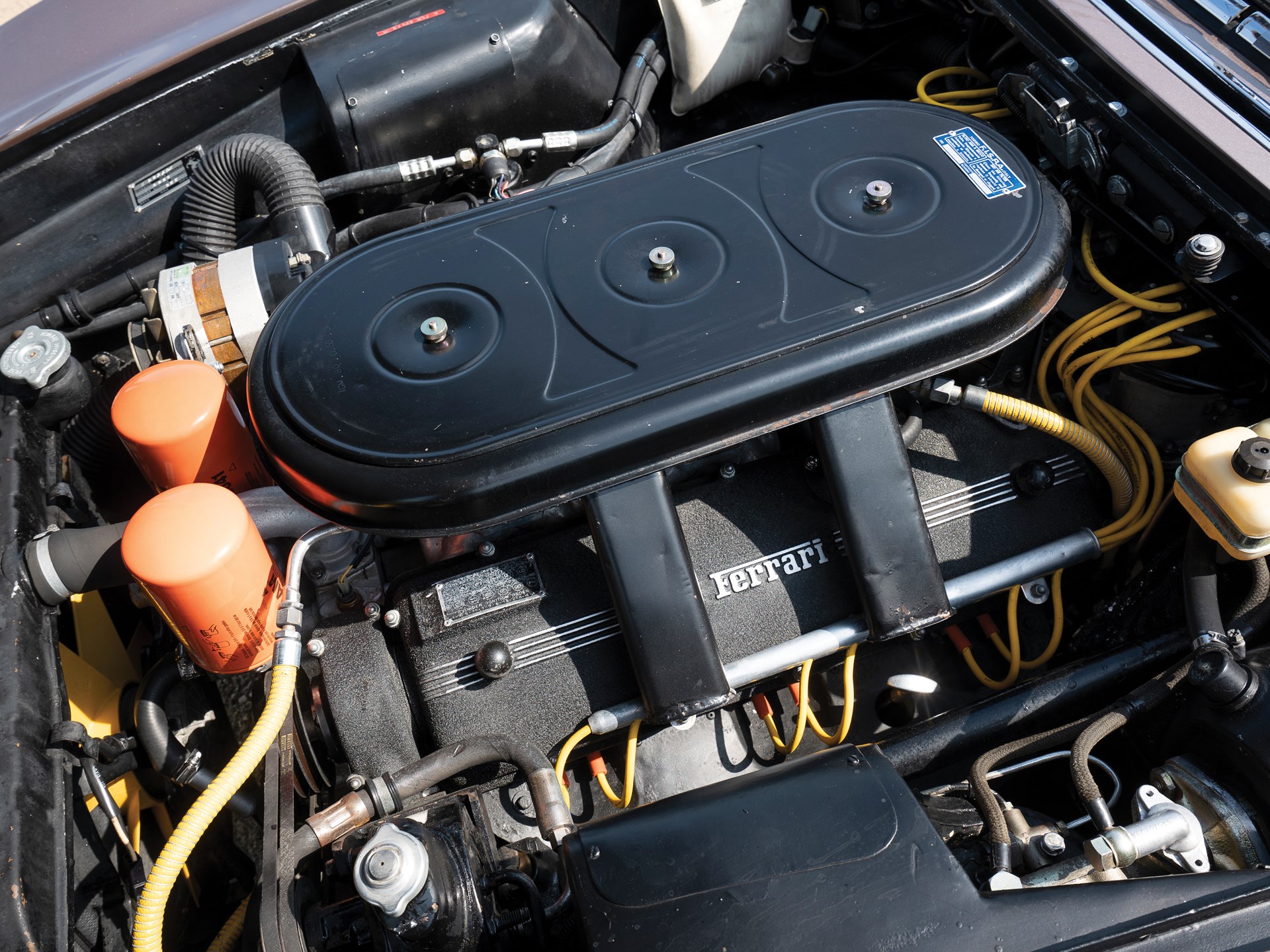 This Ferrari shooting brake was sold to a singer from the Jamiroquai band named Jay Kay. He enjoyed it a great deal as evidenced by his putting some significant mileage on the car. In 1995 the car passed into the hands of a French Ferrari enthusiast named Jean-Claude Paturau who was well aware of the treasure he had picked up, so he had it competently restored. In that restoration process the car's green body with gold roof color scheme was done away with and replaced with the tasteful champagne rose gold it now wears: a color scheme we think suits it far better.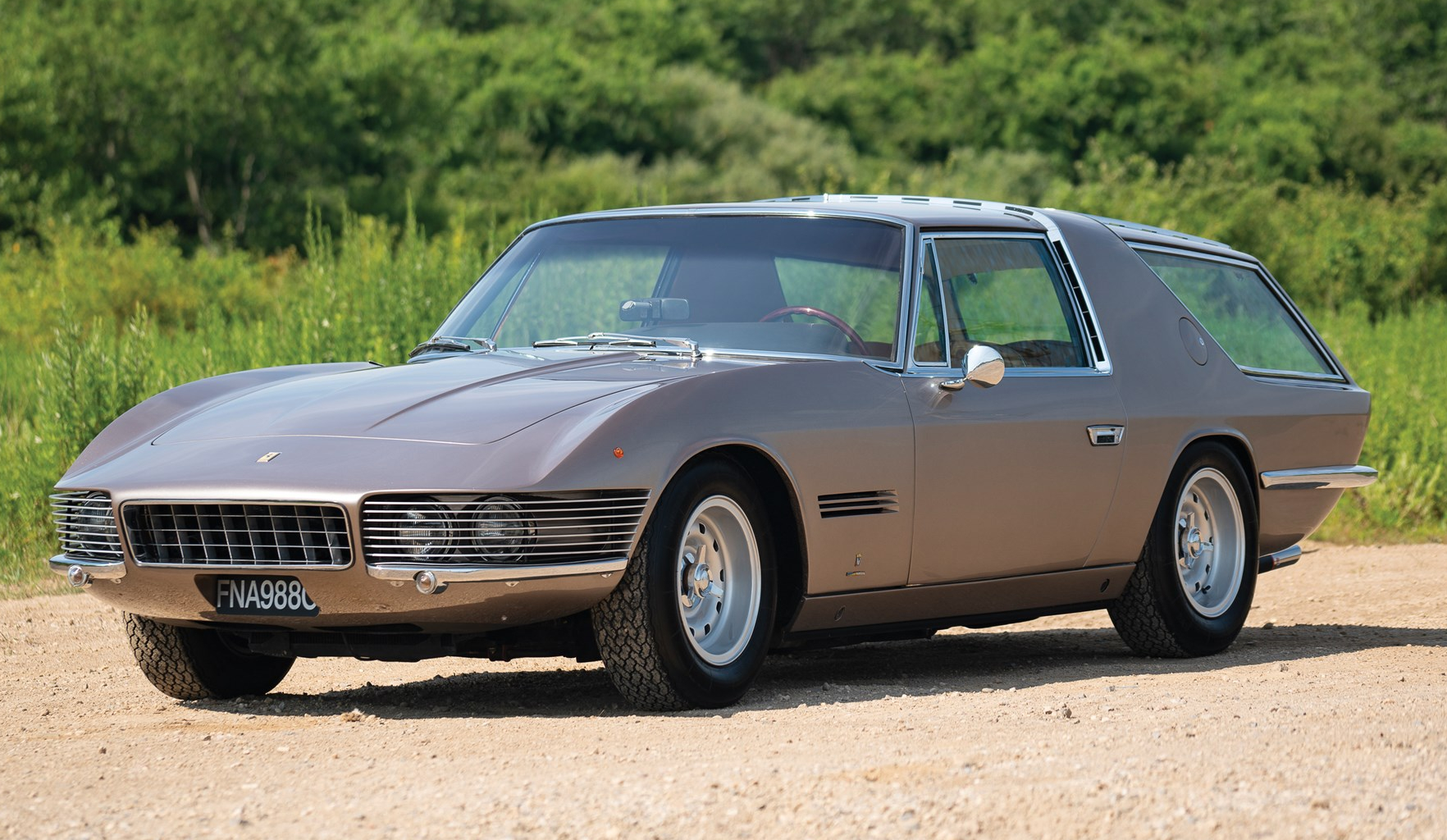 This unique shooting brake is coming up for sale by RM Sotheby's at their Peterson Automotive Museum auction, which is to be held on December 8th, 2018.
You will find the sale page for this car if you click here.
The car is to be offered without reserve so although the price is likely to be high, it could well prove to be valuable investment.
We hope that whoever purchases the car will not hide it away but use it and enjoy it as the work of art it is.
This car is perhaps a beautiful final tribute to the artistry of Alfredo Vignale. It is a car with a significant heritage.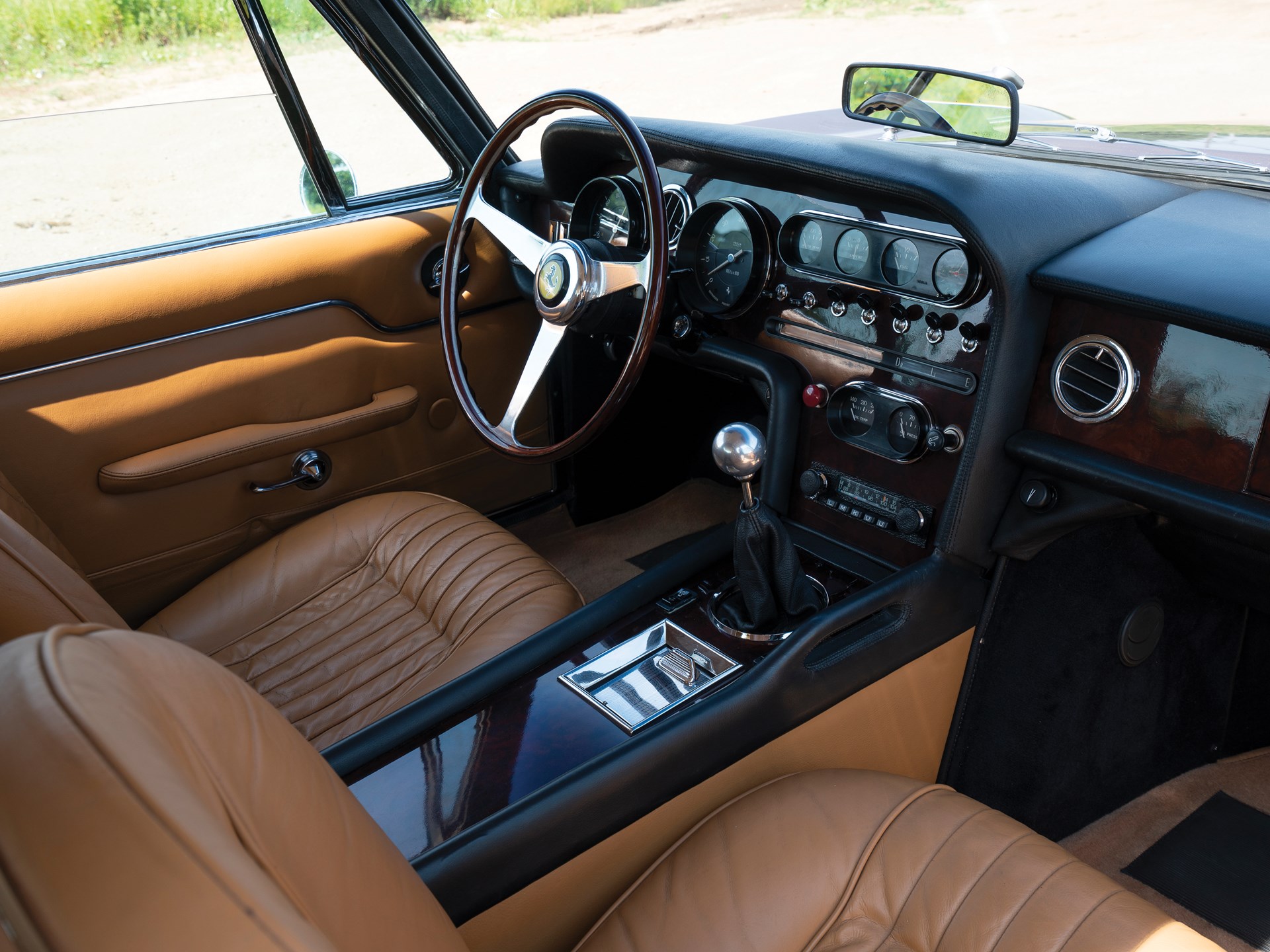 (All pictures courtesy RM Sotheby's).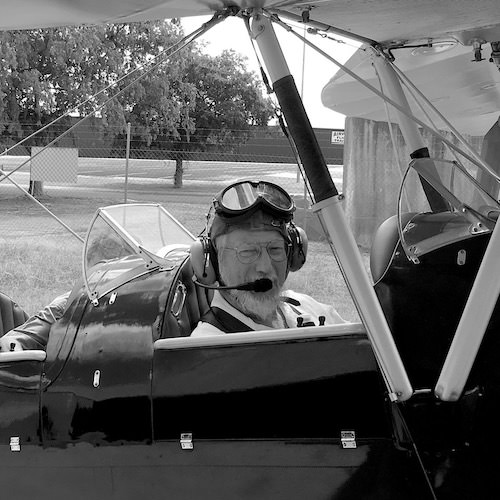 Jon Branch is the founder and senior editor of Revivaler and has written a significant number of articles for various publications including official Buying Guides for eBay, classic car articles for Hagerty, magazine articles for both the Australian Shooters Journal and the Australian Shooter, and he's a long time contributor to Silodrome.
Jon has done radio, television, magazine and newspaper interviews on various issues, and has traveled extensively, having lived in Britain, Australia, China and Hong Kong. His travels have taken him to Indonesia, Israel, Italy, Japan and a number of other countries. He has studied the Japanese sword arts and has a long history of involvement in the shooting sports, which has included authoring submissions to government on various firearms related issues and assisting in the design and establishment of shooting ranges.