The Mercedes-Benz 500 K was the most exciting car that Mercedes-Benz made in the pre-war 1930's and lurking beneath that classic thirties style coachwork was a car that was rather more technologically advanced than one might initially expect. This was a car, based on its predecessor the Mercedes-Benz 380, that featured a fully independent suspension both front and rear.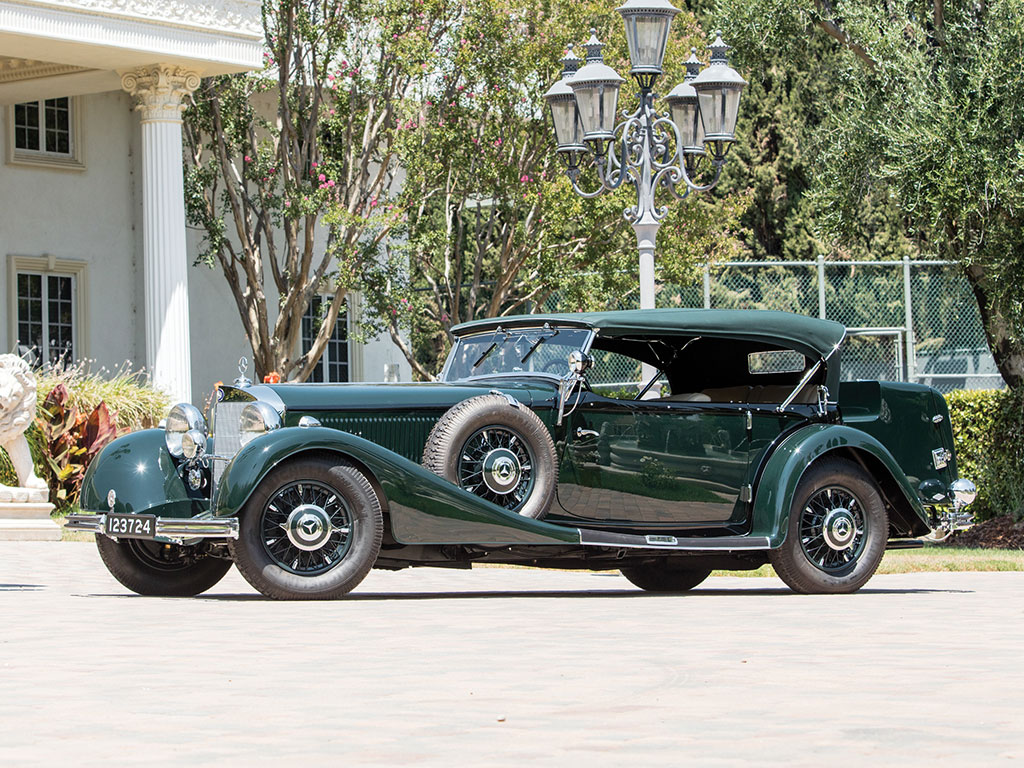 Front suspension of the Mercedes-Benz 500 K was by double wishbones with coil springs and dampers. The rear suspension used a double joint swing axle with separate wheel location and coil springs with dampers. This system of fully independent front and rear suspension was a world first making this classic thirties car a cutting edge high level performer in its day and still impressive nowadays.
The engine of the Mercedes-Benz 500 K is a 5,018cc/306 cu. in. supercharged straight eight producing 160hp with the Rootes supercharger engaged. This is sufficient to drive the car to a top speed somewhere north of 100mph/160km/hr in impressive style. With the supercharger in operation fuel consumption is a tad less than 8 miles to the US gallon or at bit over 9 miles to the Imperial gallon. Transmission is a four speed manual with synchromesh on third and fourth gears. This approximately 6000lb/2,700kg automobile's elegant sufficiency of performance being brought under control by hydraulic drum brakes all around.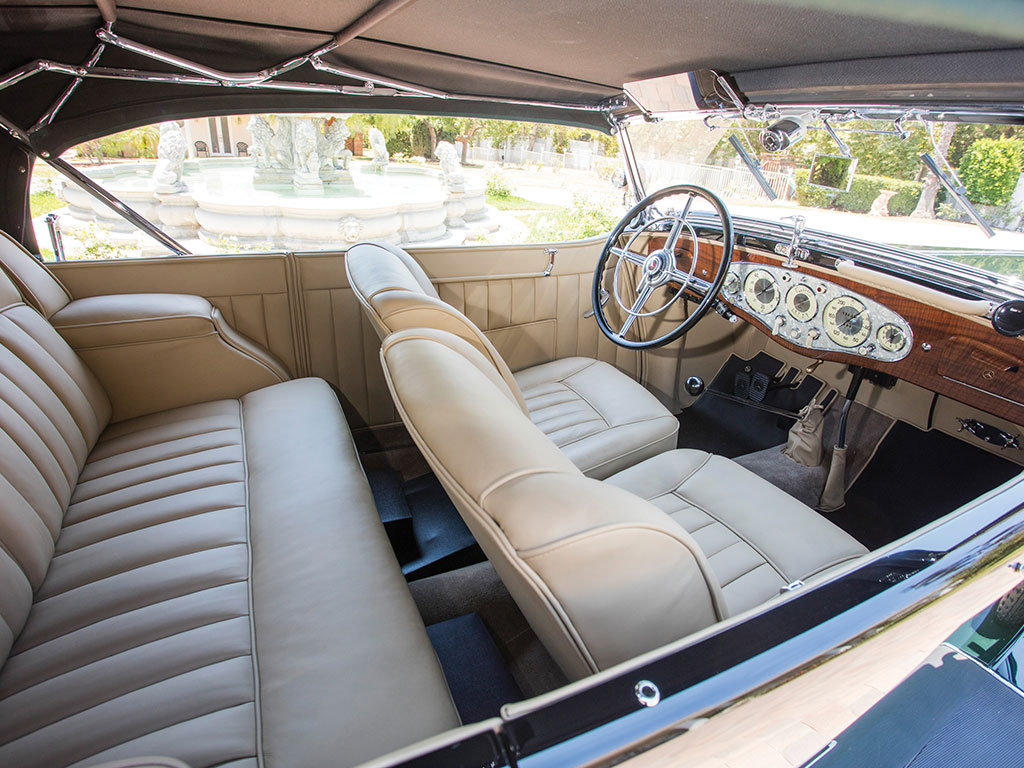 The 1936 Mercedes-Benz 500 K Offener Tourenwagen by Sindelfingen pictured rides on the longer 129.5 in./3,290mm wheelbase and is fitted with safety glass and 12 volt electrical system. Windscreen wipers are electric. So this is a quite modern classic car in terms of its technology but it is a genuine thirties classic.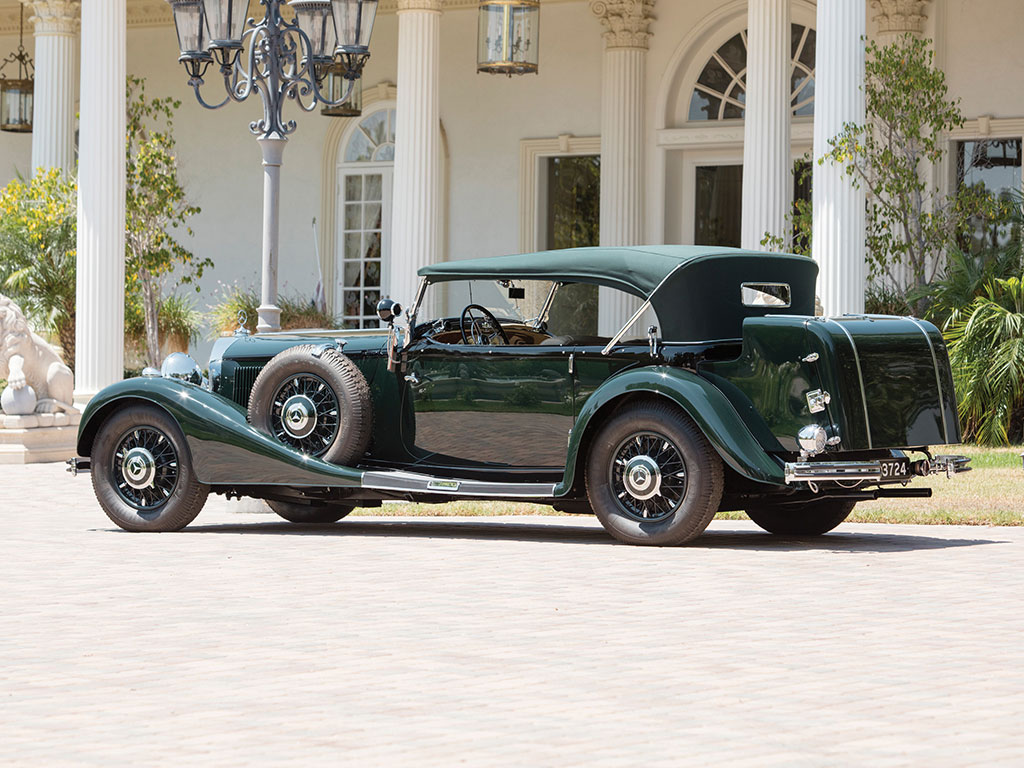 The 1936 Mercedes-Benz 500 K Offener Tourenwagen by Sindelfingen in our pictures is coming up for sale by RM Sotheby's at their Monterey auction to be held August 18th-19th, 2017.
You will find the sale page for this car if you click here.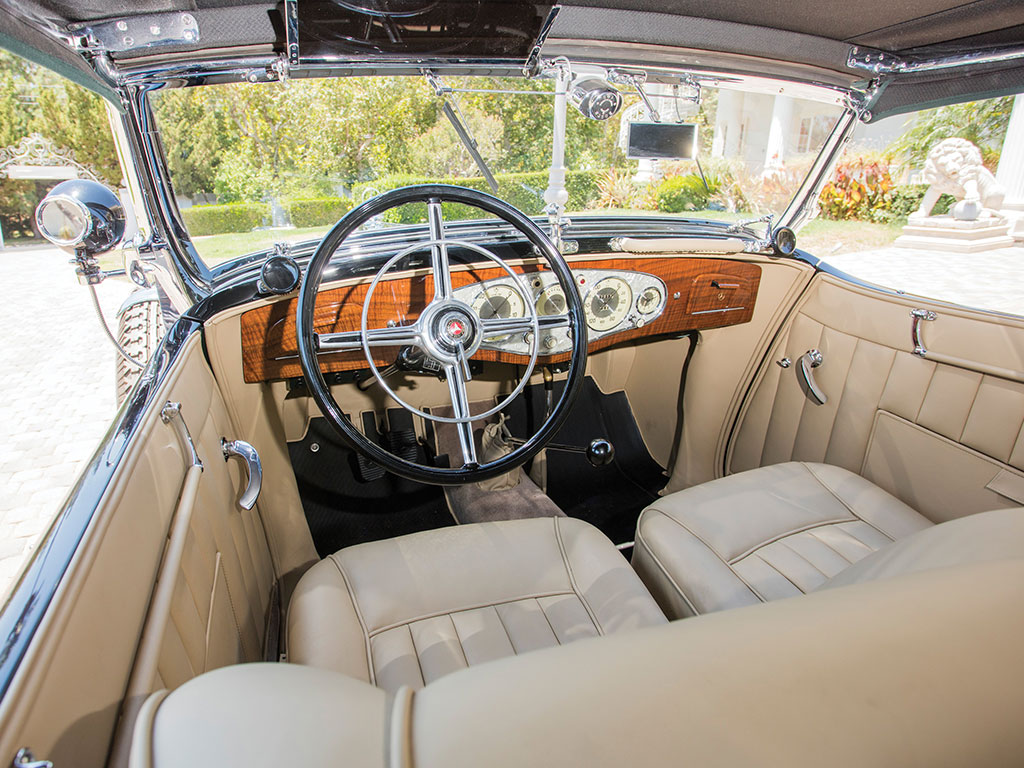 The car for sale has chassis no. 123724 and was originally delivered new to Daimler-Benz branch in Munich on 19 November 1935. The car's original engine number 123724 is fitted to it to this day as is the original Sindelfingen body number 814102. In recent years the car was given a full restoration by Mercedes-Benz expert, Jim Friswold and has been carefully stored and selectively shown since then.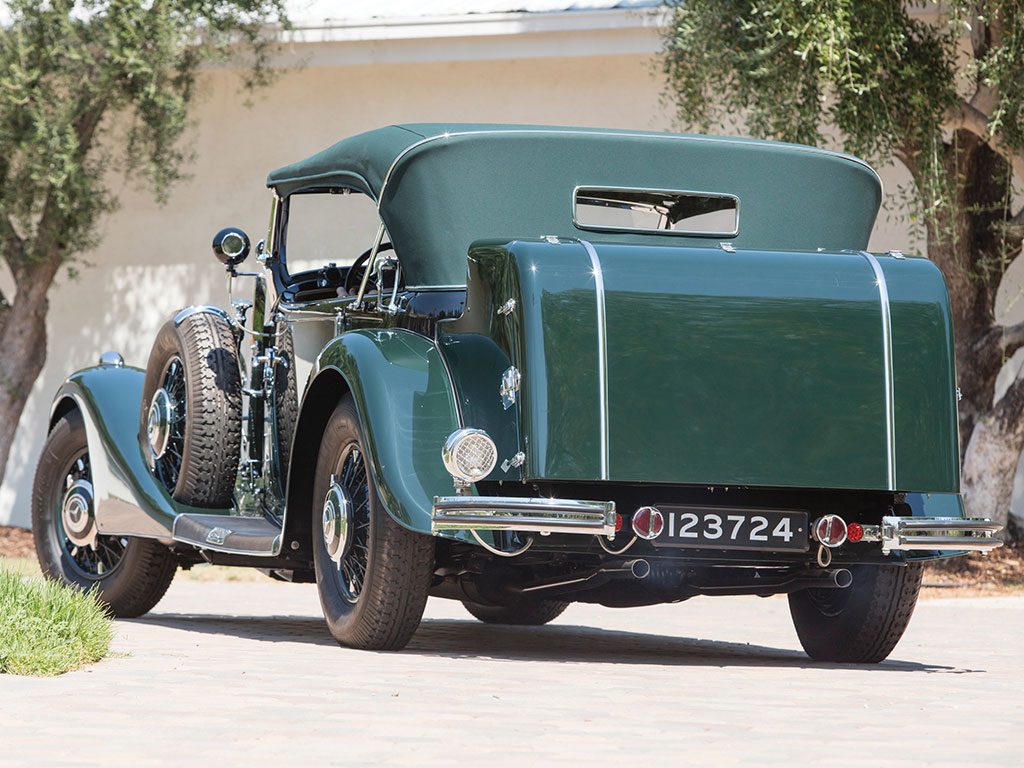 The car is fitted with a Munich-built Hopako touring trunk which comes with fitted two piece luggage. Additionally the car has Bosch headlamps, fog light, and dual horns, and appears to be fitted with a reversing light also.
This is not only a classic Mercedes-Benz 500 K but it is in a body style that truly brings out its nature as a purposeful yet refined performance car. Perhaps the only difficulty for its new owner will be to resist the temptation to take it out for some exuberant driving enjoyment every day.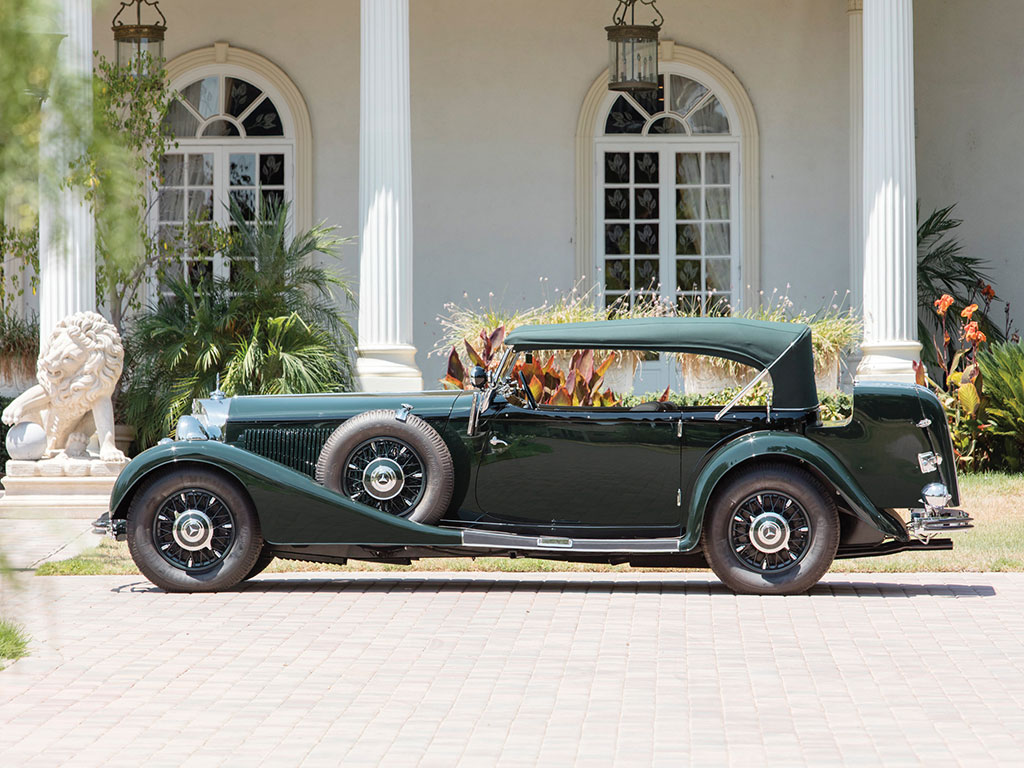 (All pictures courtesy RM Sotheby's. Photo Credit: Pawel Litwinski ©2017).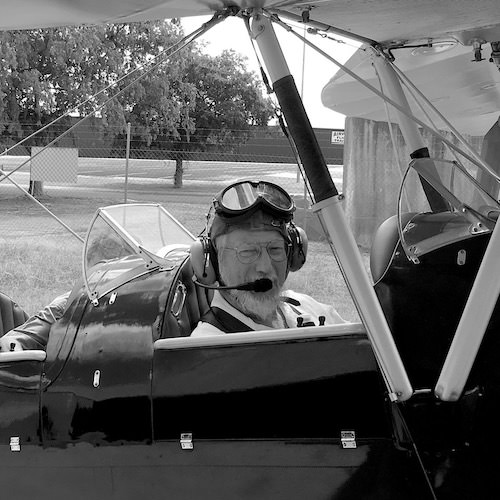 Jon Branch is the founder and senior editor of Revivaler and has written a significant number of articles for various publications including official Buying Guides for eBay, classic car articles for Hagerty, magazine articles for both the Australian Shooters Journal and the Australian Shooter, and he's a long time contributor to Silodrome.
Jon has done radio, television, magazine and newspaper interviews on various issues, and has traveled extensively, having lived in Britain, Australia, China and Hong Kong. His travels have taken him to Indonesia, Israel, Italy, Japan and a number of other countries. He has studied the Japanese sword arts and has a long history of involvement in the shooting sports, which has included authoring submissions to government on various firearms related issues and assisting in the design and establishment of shooting ranges.