Gabriel Voisin is one of the most highly respected automotive designers ever to have lived. His automobiles could not be thought of as conventional yet they were always practical and built for quiet reliability. Voisin cars were built to be "quiet achievers". Gabriel Voisin and his brother Charles were products of an adventurous and creative education back in the days when that was possible. When the young Gabriel and Charles natural father deserted the family it fell upon the boys maternal grandfather to bring them up and begin their education. The boys were imbued with self-discipline and a desire for adventure and when their grandfather passed away young Gabriel was sent to schools in Lyon and Paris. The excellence of this part home education and part formal institutional education can be glimpsed in the fact that when Gabriel returned home from his schooling he and Charles built a steamboat, a rifle, and an automobile. They then went on to aircraft design but in 1912 Charles was killed in an automobile accident. Deeply grieved yet determined to go on Gabriel established an aircraft factory which supplied planes for bombing and reconnaissance to the French military during World War I.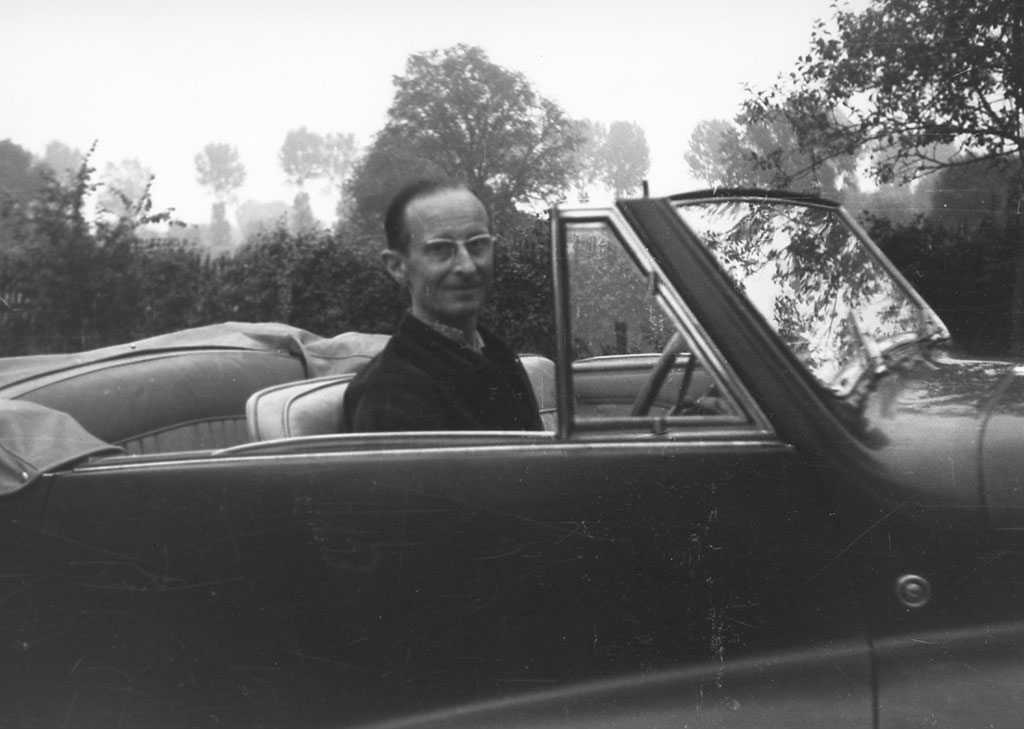 When the "Great War" came to an end Gabriel's company, Avions Voisin, found itself with no more orders for military aircraft coming in but they had a well equipped factory and highly skilled staff. Flying and automobiles had become fashionable and so Gabriel Voisin turned over his design skills, knowledge of aerodynamics, factory and staff, to the creation of some of the most beautiful automobiles ever made.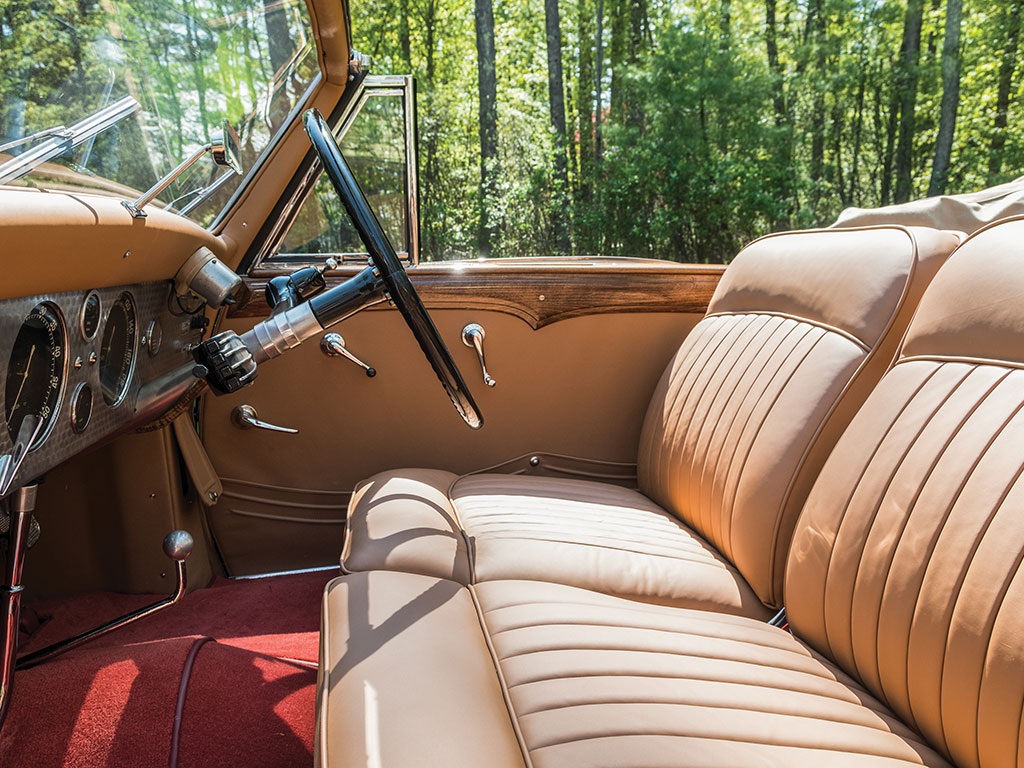 Voisin's car business became successful in the inter-war years before the Great Depression hit and his cars were extremely expensive and so owned only by a very wealthy few. A Voisin was significantly more expensive than a Bugatti and was arguably a car that many consider to be superior to a Rolls-Royce.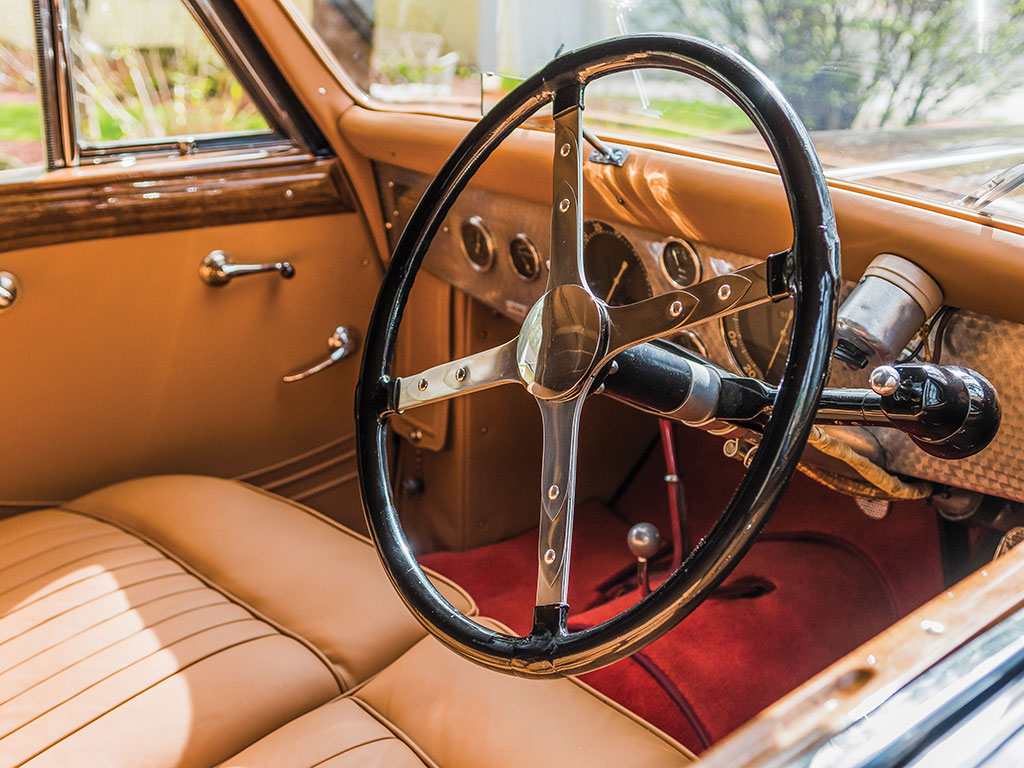 Gabriel Voisin's cars made extensive use of aircraft technology and materials, especially aluminum, and as the Roaring Twenties gave way to the thirties his cars became increasingly aircraft like in style. His C28 is one of the best examples of the refinements Voisin was making in the late thirties even as the world observed the rise of a militarized Nazi Germany and began to realize that Europe could well be heading into another world war. The C28 was quite conventional in terms of its under-slung ladder chassis and front and rear beam axles but its engine was not. Voisin used a Knight principle sleeve valve 3.3liter in-line six cylinder engine mated to a Cotal four speed epicyclic pre-selector gearbox with overdrive. Pre-selector gearboxes such as the Cotal and the Wilson were the transmissions of choice for sporting and luxury cars as they obviated the need for a double de-clutch gearchange. All that was needed to change gear was to move the pre-selector switch to the intended next gear position, and then depress and release the clutch when the gear change was needed. If you have ever driven an old style London double decker bus or ridden behind the driver you will have experienced or seen a similar gearbox in operation.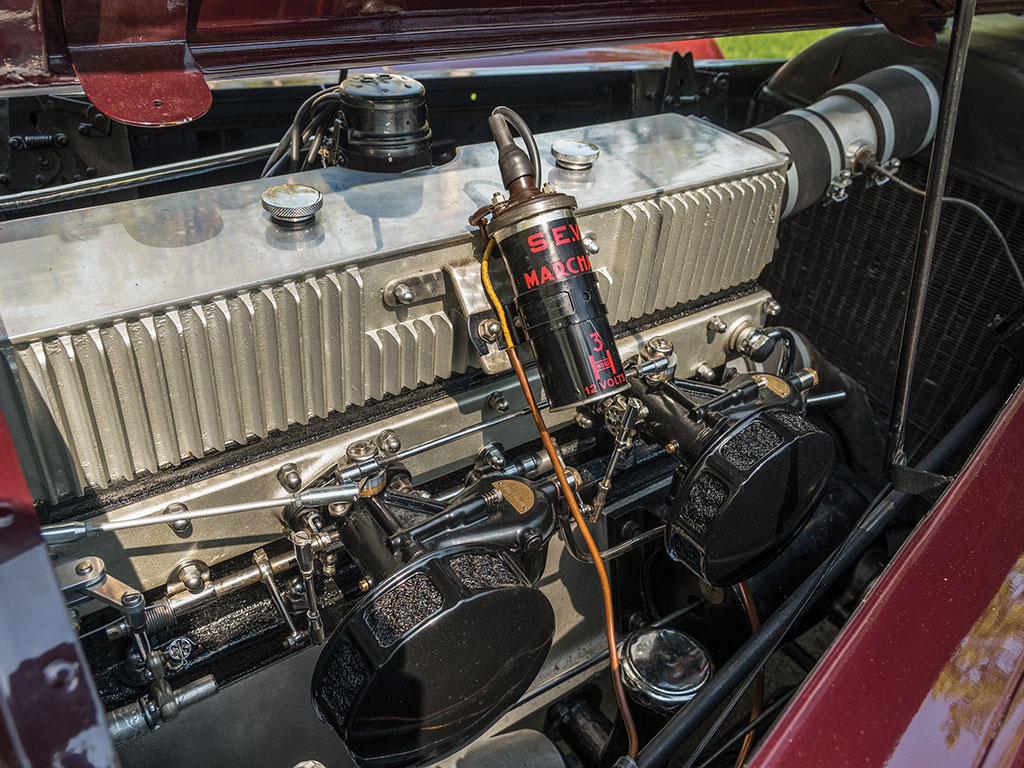 Gabriel Voisin preferred the Knight sleeve valve system for his engines as it provided the quietest "magic carpet ride" engine possible. A sleeve valve is similar to the slide valves used in a steam locomotive but comprise two sleeves that wrap around each cylinder; one containing the exhaust port and the other the inlet port. The Voisin sleeve valve engine was one of the most silent in operation and provided 102bhp; enough to propel the car to around 150km/hr (90mph) depending on the body style fitted.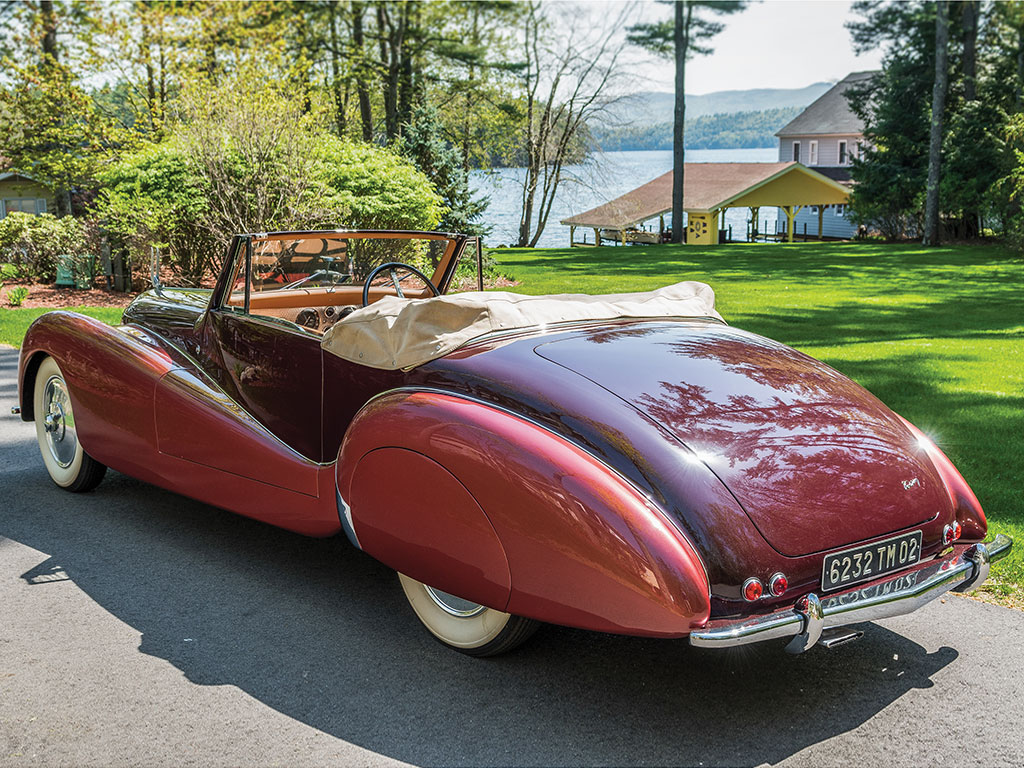 By the late thirties the financial situation for Avions Voisin was not good and the war finally ended the company. After the war the 1938 C28 Cabriolet in our pictures was in the possession of Saliot who created the coachwork on it, and they chose to give it to long time mentor and confidante of Gabriel Voisin, Father Jean Gehard who enjoyed it for many years before selling it to provide funding for a new monastery.
This historic and beautiful Voisin C28 has now been restored and is coming up for sale by RM Sotheby's at their Monterey auction to be held over August 18th-19th, 2017.
You will find the sale page for this car if you click here.
Gabriel Voisin lived as a man passionate about life and all he did. Consequently his automobiles are cars of passion, one was even owned by Hollywood "heart throb" Rudolf Valentino. These are some of the greatest works of automotive art and engineering the world has ever seen.
You will find an article on another Voisin C28 at Silodrome if you click here.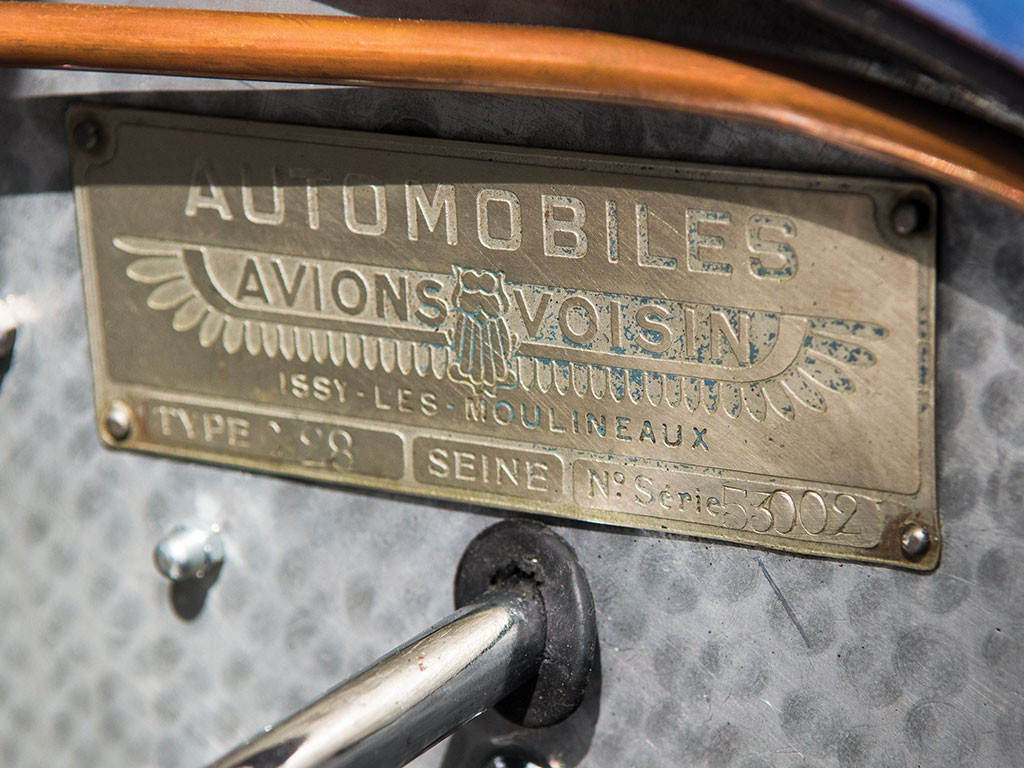 (All pictures courtesy RM Sotheby's except where otherwise marked).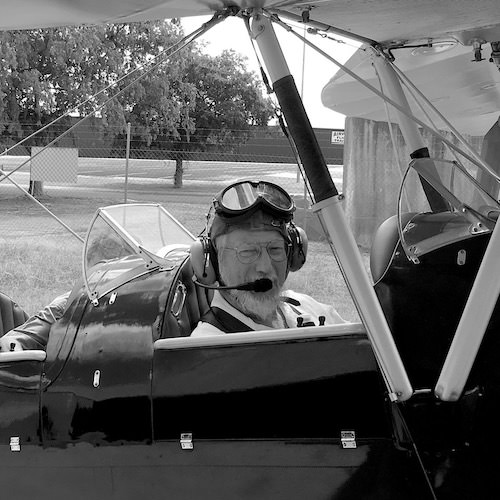 Jon Branch is the founder and senior editor of Revivaler and has written a significant number of articles for various publications including official Buying Guides for eBay, classic car articles for Hagerty, magazine articles for both the Australian Shooters Journal and the Australian Shooter, and he's a long time contributor to Silodrome.
Jon has done radio, television, magazine and newspaper interviews on various issues, and has traveled extensively, having lived in Britain, Australia, China and Hong Kong. His travels have taken him to Indonesia, Israel, Italy, Japan and a number of other countries. He has studied the Japanese sword arts and has a long history of involvement in the shooting sports, which has included authoring submissions to government on various firearms related issues and assisting in the design and establishment of shooting ranges.