In post war Britain prestige car maker Daimler found themselves in a new marketing and manufacturing environment and they entered it, I suspect, without a really defined forward vision. Jaguar, under the leadership of William Lyons was quite different as William Lyons had a very clear vision of what he intended Jaguar to become and, equally importantly, how to get there. One thing Daimler had going for it was it owned the best British designed V8 engine extant; Edward Turner's hemi-head 2.5litre V8, an engine that deserved a far better future than the one it experienced.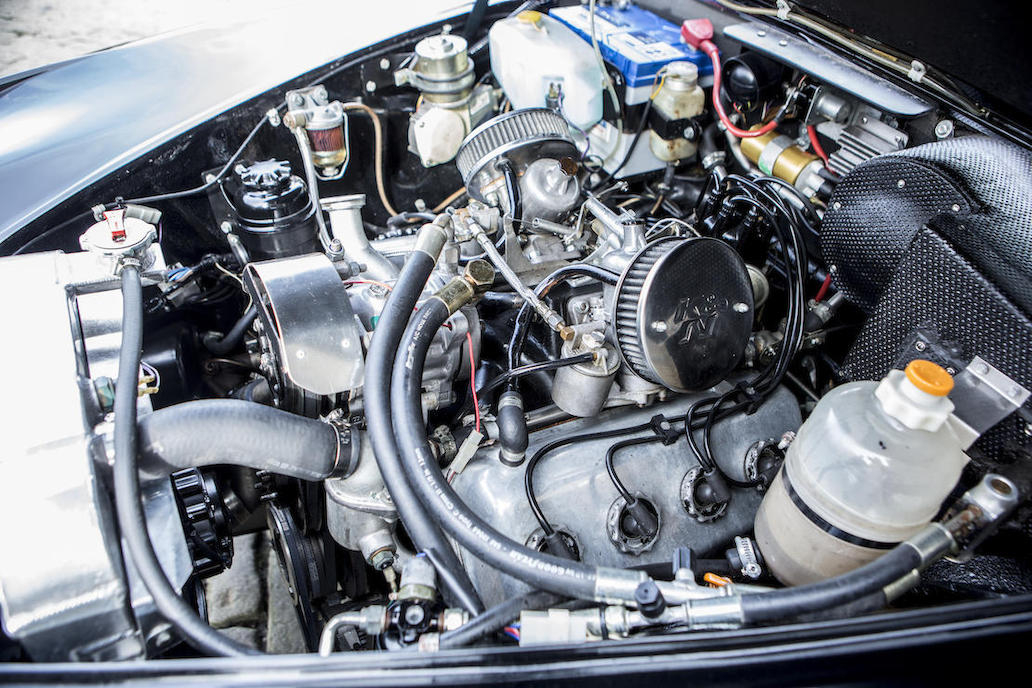 Daimler understood the jewel they had in their V8 engine and they tried to do the best they knew how to do with it. William Lyons of Jaguar had put his new DOHC XK in-line six cylinder engine into a sports car, the XK120, and Daimler tried the same idea by putting Edward Turner's V8 into a fibreglass bodied sports car the Daimler SP250. The only problem being that the XK120 and its siblings the XK140 and XK150 were stunningly beautiful cars and the SP250 wasn't. It has the sort of quirky looks that could only be loved by someone who probably loves the Citroën DS series also. I really like both of them, but most people don't. The SP250 was fast, and was adopted by Britain's Metropolitan Police to further their role as "fun police" and to prevent young men on cafe racers from demonstrating Darwin's theory of "survival of the fittest". A Daimler SP250 with an automatic transmission was one of few things on wheels that could accelerate out past 100mph quickly enough to catch the "speed thrills" boys.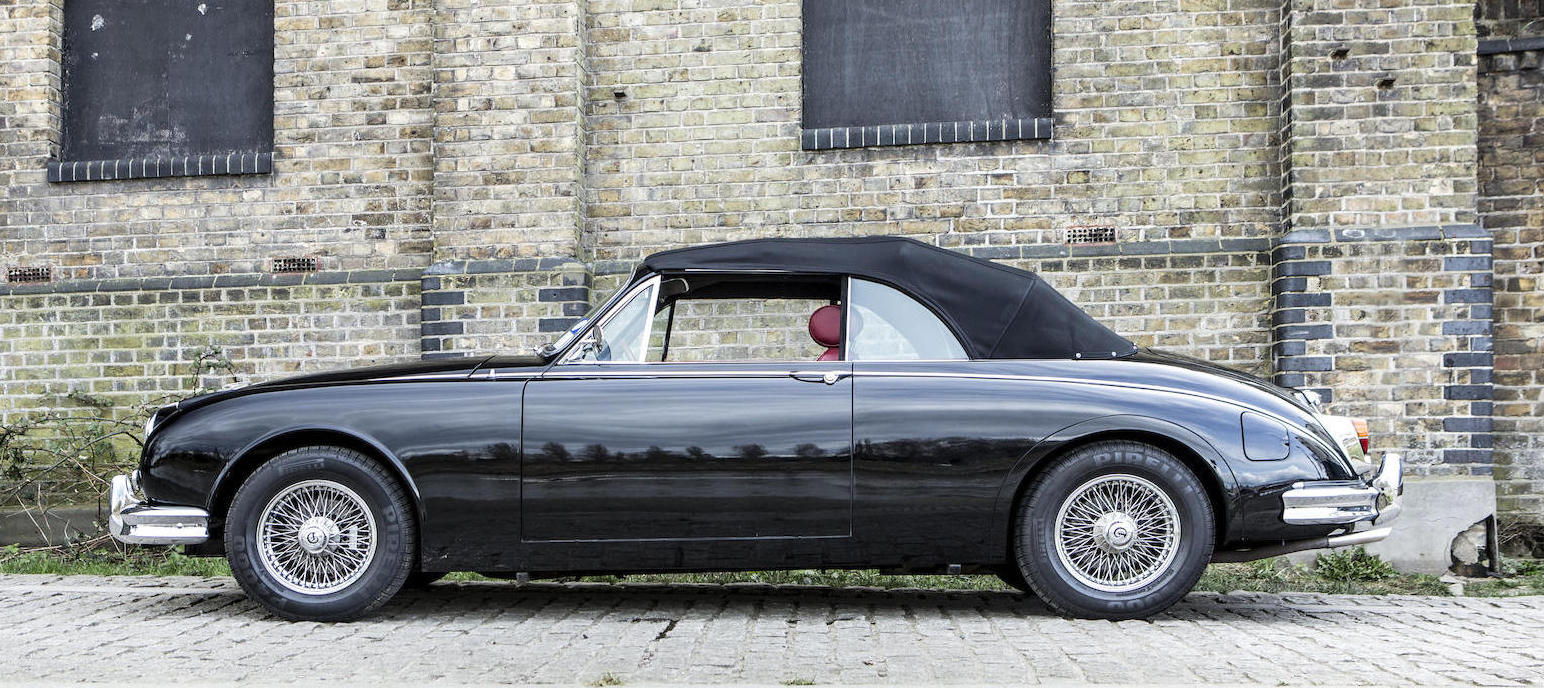 Daimler thought of putting Edward Turner's V8 into a version of the sixties Vauxhall Cresta with the Daimler badge on it, something I think demonstrates the lack of vision prevalent in the company at the time. Thankfully for the posterity of British motor manufacturing this was not brought to completion and in 1960, mercifully, Daimler was purchased from renowned gun-making and motorcycle making company Birmingham Small Arms by William Lyons' Jaguar company. This was a marriage that could, and should have resulted in some fantastic V8 motor cars and it almost did, our feature car being an example of what might have been, but wasn't.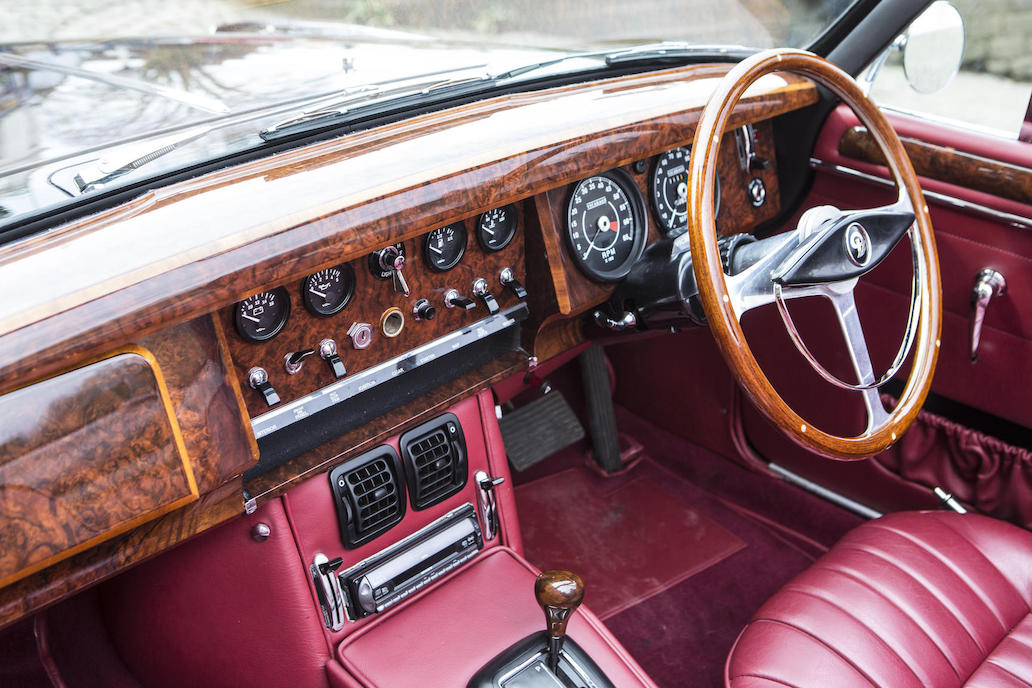 Jaguar really only acquired Daimler in order to expand Jaguar's own manufacturing capacity. Daimler had imagined that Jaguar were really interested in making some fantastic Daimler cars, which they weren't. In the tensions inherent in this new marriage not made in heaven Daimler pressured Jaguar to create a mid sized Daimler luxury car. Jaguar's response was to have a quick look out the back at the junk heap where there was an abandoned Jaguar Mk 1 that had been used for suspension experimentation and development. Into that they shoehorned a Daimler V8 mated with a Borg Warner automatic transmission. It was a proof of concept that worked and so they went the next step and started with a new and not off the junk heap Mk 2 Jaguar and created a four door saloon with the 2.5litre V8 engine in a badge engineered Jaguar Mk 2 four door saloon. The Daimler V8 was over one hundred pounds lighter than the Jaguar XK engine and, being shorter, provided a much improved front to rear weight distribution.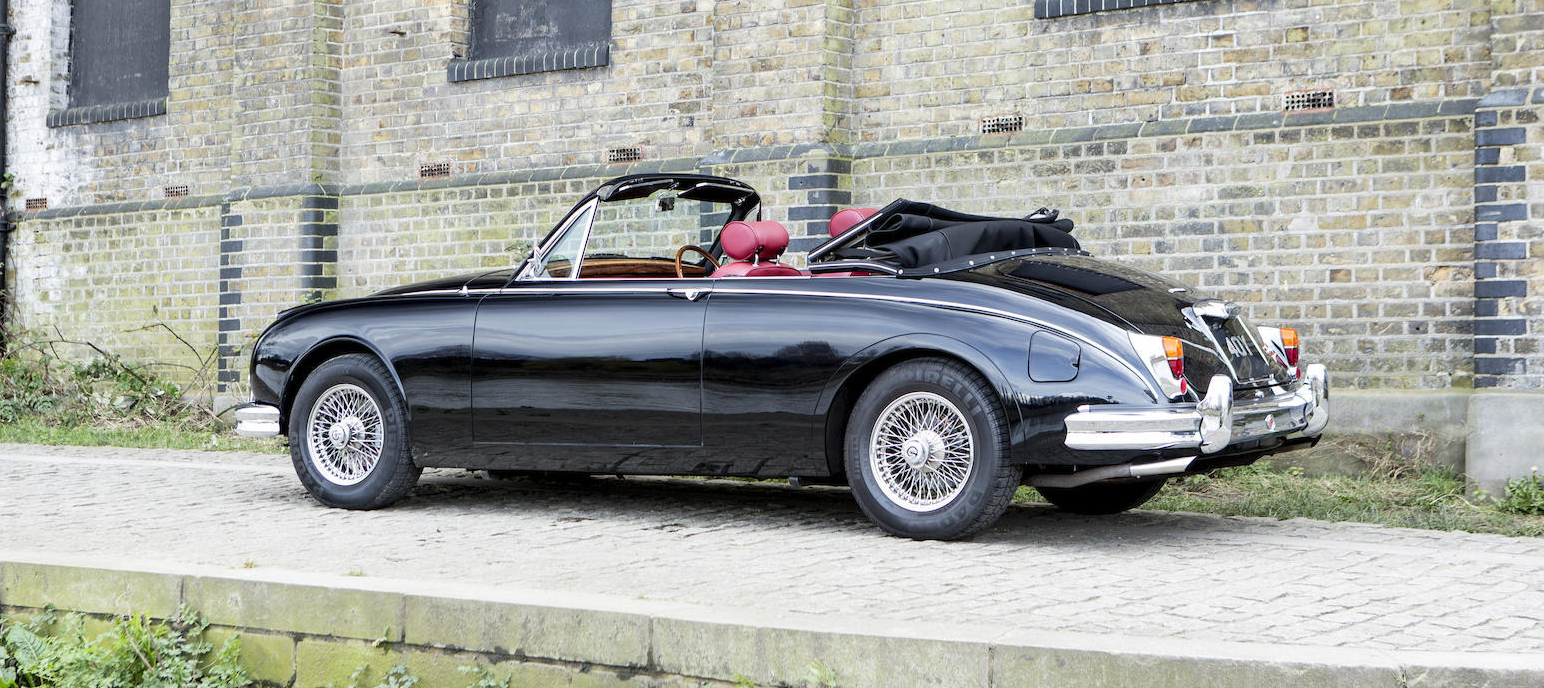 These cars were the Daimler 2.5 V8 later called the Daimler V8 250. They were, and are, absolutely fabulous motor cars. In production from 1962 until the Jaguar Mk2 production ended in 1969 these are one of the best iterations of Sir William Lyons original design. It seems however that neither Jaguar nor Daimler really knew how to get the best out of this car as it sat between the lower end Jaguars and high end Jaguars both in terms of power and luxury equipment. This was a car that, although Daimler were a maker favoured by Britain's Royal Family, was almost but not quite placed in luxuriousness and price at the top of the Jaguar/Daimler range.

A few decades later enter Vicarage, a British company that does not just restore old Jaguars, it also re-creates them as twenty first century cars with classic car appeal.
You will find Vicarage's web site if you click here.
And you will find Vicarage's informative brochure in downloadable PDF format if you click here.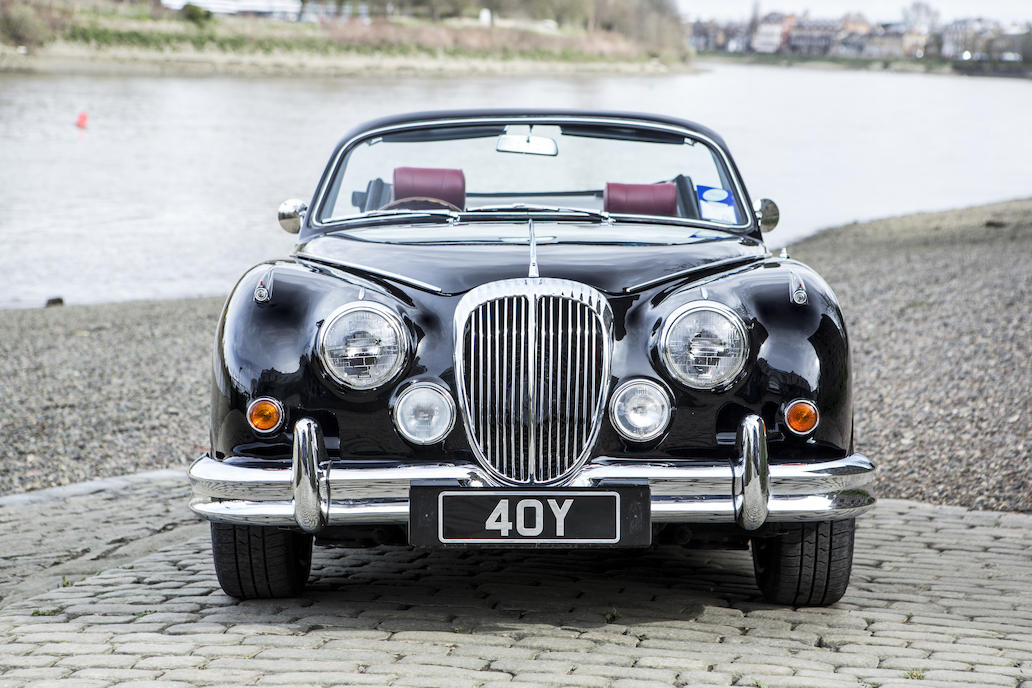 The black 1964 Daimler 2.5 V8 we are featuring is a Vicarage re-modeled car that is now a two door convertible with various Vicarage improvements over the sixties original. This car provides the beautifully balanced effect of William Turner's classic British V8 with Vicarage improved suspension, steering and brakes. It's the car that really should have been built in the sixties, but wasn't.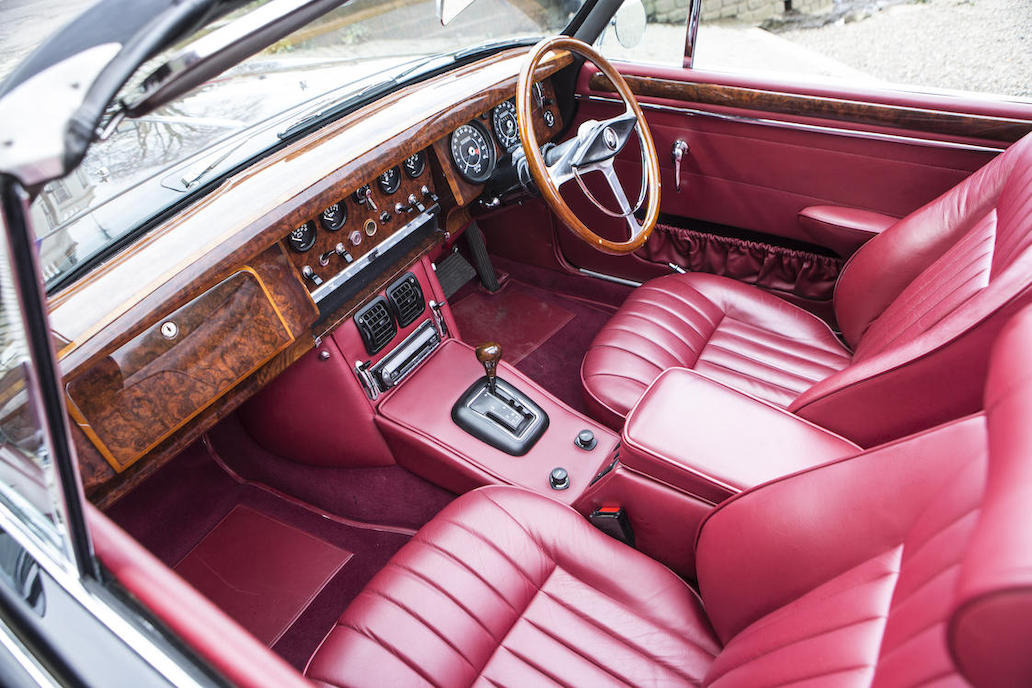 Our feature car is coming up for auction by Bonhams at the Goodwood Festival of Speed on 24th June 2016.
You will find the sale page for this car if you click here.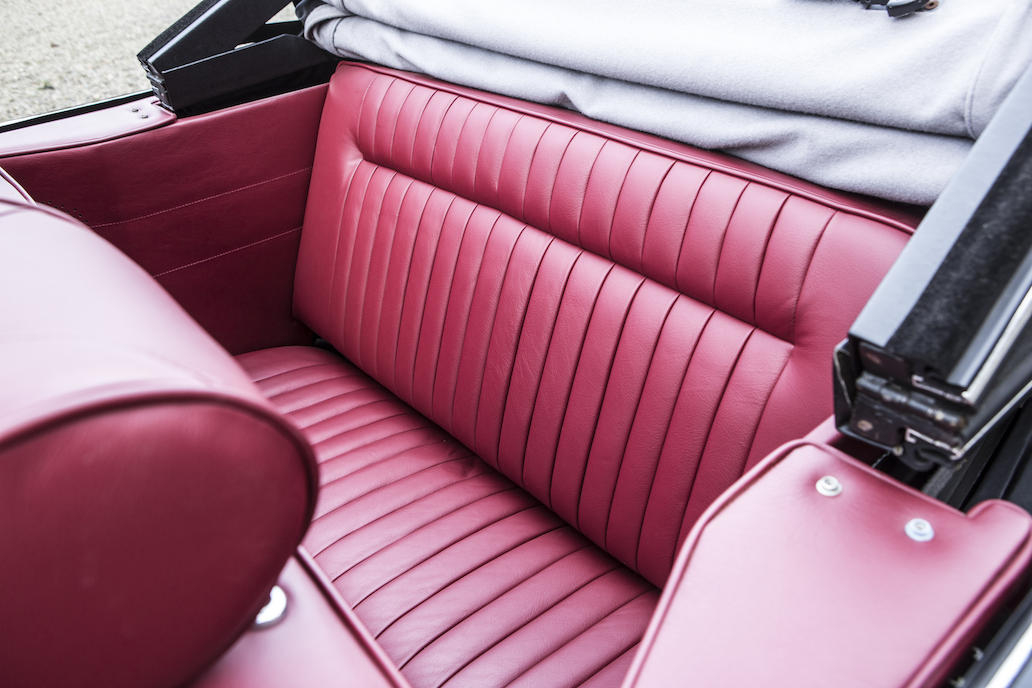 This Daimler is an inspiring car. It gets me inspired to want to create the car that should have been but wasn't. When Jaguar first released their XJ6 in 1968 the Daimler version called the Daimler Sovereign was powered by a Jaguar XK engine, and a 2.8litre one at that. Given enough cash I'd like to slip up to see the nice people at Vicarage, acquire one of those early Daimler Sovereigns, rip out the Jaguar engine and replace it with an Edward Turner Daimler hemi-head V8, perhaps supercharged and mated to a five speed ZF gearbox and create the Daimler V8 that should have been, and that would have been a world beater of a car. Perhaps someone will get around to doing that one day, and hopefully they'll make a two door coupé of it.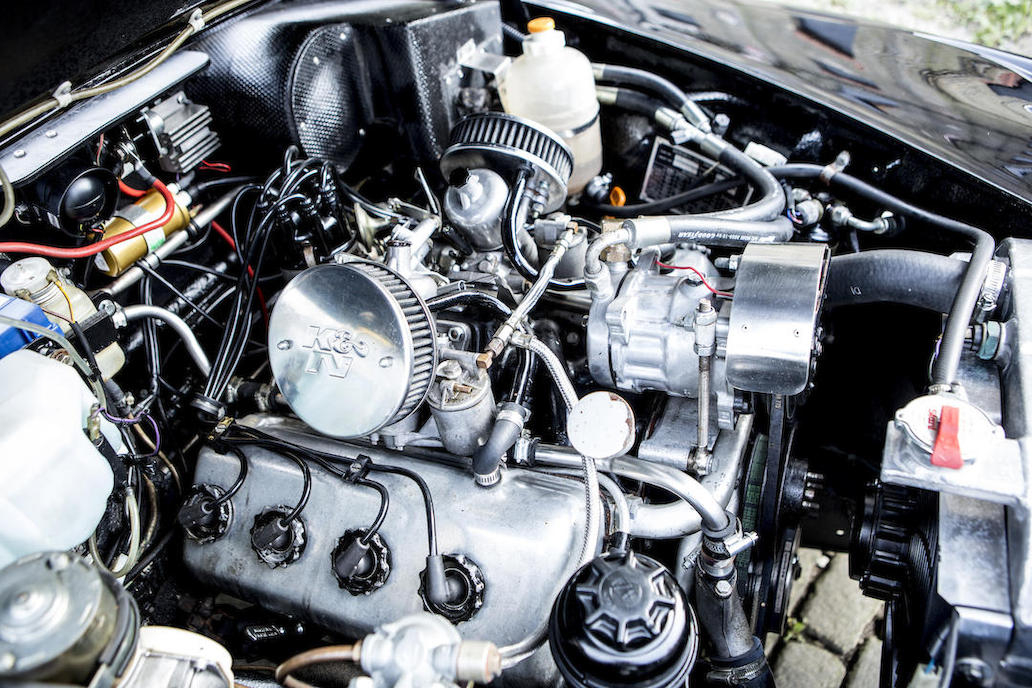 (All pictures courtesy Bonhams).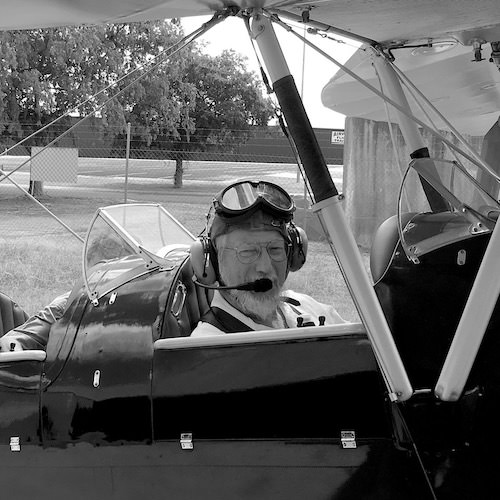 Jon Branch is the founder and senior editor of Revivaler and has written a significant number of articles for various publications including official Buying Guides for eBay, classic car articles for Hagerty, magazine articles for both the Australian Shooters Journal and the Australian Shooter, and he's a long time contributor to Silodrome.
Jon has done radio, television, magazine and newspaper interviews on various issues, and has traveled extensively, having lived in Britain, Australia, China and Hong Kong. His travels have taken him to Indonesia, Israel, Italy, Japan and a number of other countries. He has studied the Japanese sword arts and has a long history of involvement in the shooting sports, which has included authoring submissions to government on various firearms related issues and assisting in the design and establishment of shooting ranges.