The Tatra T77 was a radical design created in the aftermath of the Great Depression and in the years that led up to the outbreak of the Second World War.
The car was powered by a rear mounted V8 engine that had a crankcase made of Elektron magnesium alloy and a gearbox and differential that also boasted Elektron cases.
This is one of the most unique and  outstanding European luxury automobiles of the 1930's
Fast Facts
The Tatra T77 was created by Austro-Hungarian designer and engineer Hans Ledwinka, assisted by Erich Übelacker, and Zepplin designer Paul Jaray.
The T77 was a dramatic departure from the conventional automobiles of the 1930's and was intended to be a capable Autobahn cruiser for Germany's new high speed road system.
Capable of comfortable cruising at 100 km/hr and with a top speed of 145 km/hr the T77 surprised motoring journalists of the 1930's with its performance – performance made possible because of its aerodynamic bodywork.
Despite the worldwide depression that began in 1929 and caused so much economic hardship around the world, the 1930's were a decade in which some of the most interesting automobiles were created.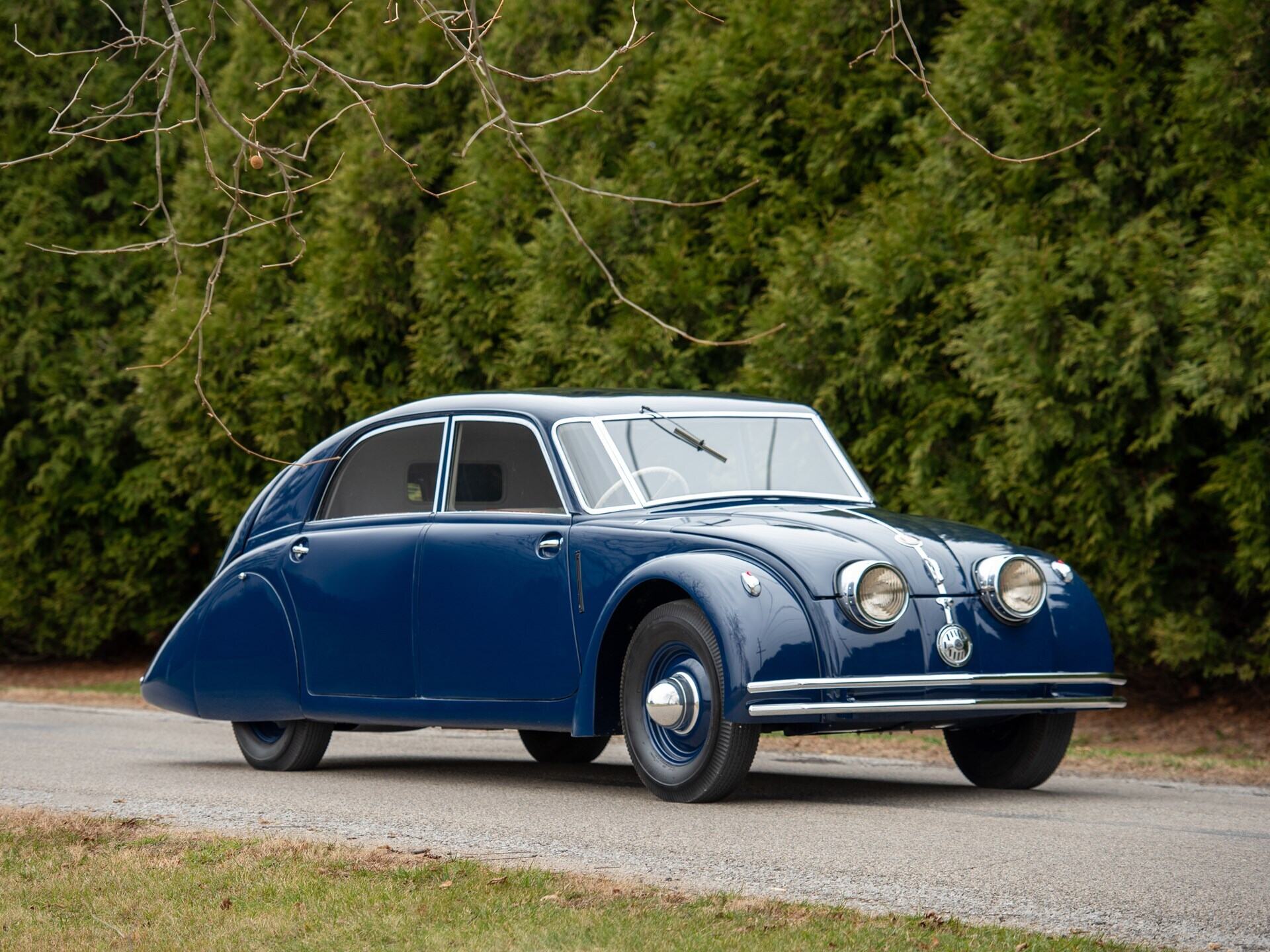 This was the decade when Ferdinand Porsche was commissioned to create the Volkswagen "Beetle", but he was by no means alone in that creation because there were others who were creating cars with bodywork that emphasized aerodynamic design, and the use of fully independent suspension systems.
We see the use of aerodynamic design in such cars as the Avions Voisin C28 Aerosport of 1934, and the mid-engine Mercedes-Benz 150 coupé, but most notably in the creations that came out of Czechoslovakian vehicle maker Tatra.
From 1921-1937 Tatra was under the leadership of Austrian-Hungarian designer Hans Ledwinka, who was a friend of Ferdinand Porsche and with whom ideas for designs were oftentimes shared.
Working with Ledwinka in the early 1930's was a young German engineer Erich Übelacker, and to work on new designs for Tatra cars aerodynamicist and Zepplin designer Paul Jaray was brought in as a consultant.
During this period of history Germany was planning and constructing a network of high speed roadways which were called Autobahns. The German government wanted car makers to design and put into production suitable cars for this Autobahn network, and this was not only to be for rich Germans, but for all levels of society: the intent was to have cars that everybody could afford and use to good effect at highway speeds of around 100 km/hr or more.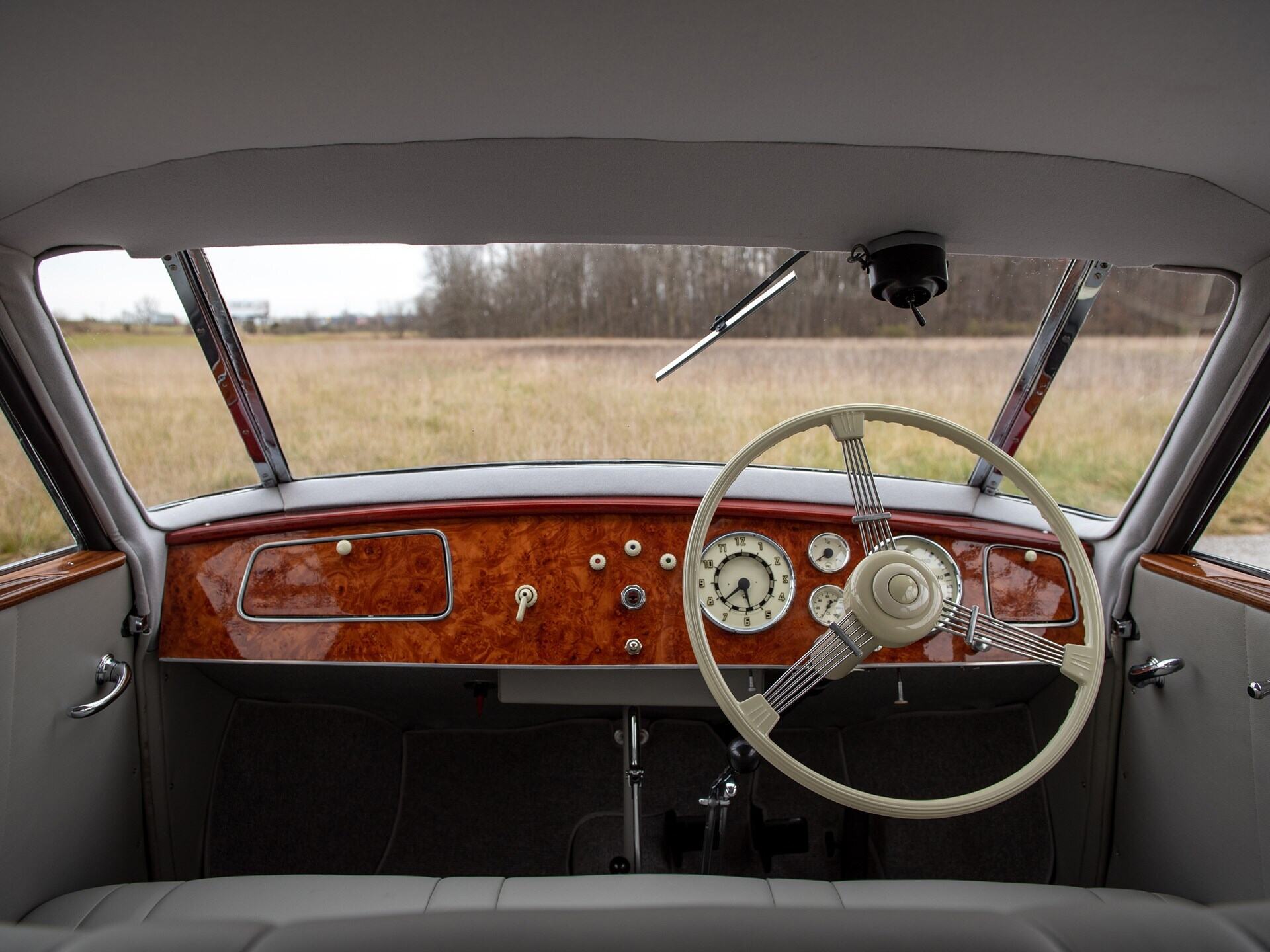 Tatra began work on a prototype small car in 1931 and created their first prototype, which initially did not feature an aerodynamic body, and then a second which did. This car was based on an existing Tatra 854 cc air-cooled boxer engine but mounted in the rear and driving through a four speed manual transmission which was combined with an independent rear suspension using swing axles for the rear wheel drive.
This car was the Tatra V570 and its OHV boxer engine delivered 18 hp @ 3,500 rpm, which was sufficient to give it a top speed of 80 km/hr.
Dr. Porsche and Adolf Hitler were both familiar with this design and there is controversy over what happened next, because Dr. Porsche was commissioned to design and build the German "Volkswagen" which bore a resemblance to the the Tatra V570.
Much has been made of that resemblance with some accusing Dr. Porsche of copying Hans Ledwinka's work, but in reality there were various automobile makers working on aerodynamic, rear-engine cars in this period, and the concept of a rear-engine car was not a new idea in the general history of automobile design.
What was of great significance to Tatra was that not only was the "Volkswagen" created, but in addition to that a fully equipped factory and dormitory town to manufacture these cars was built and staffed.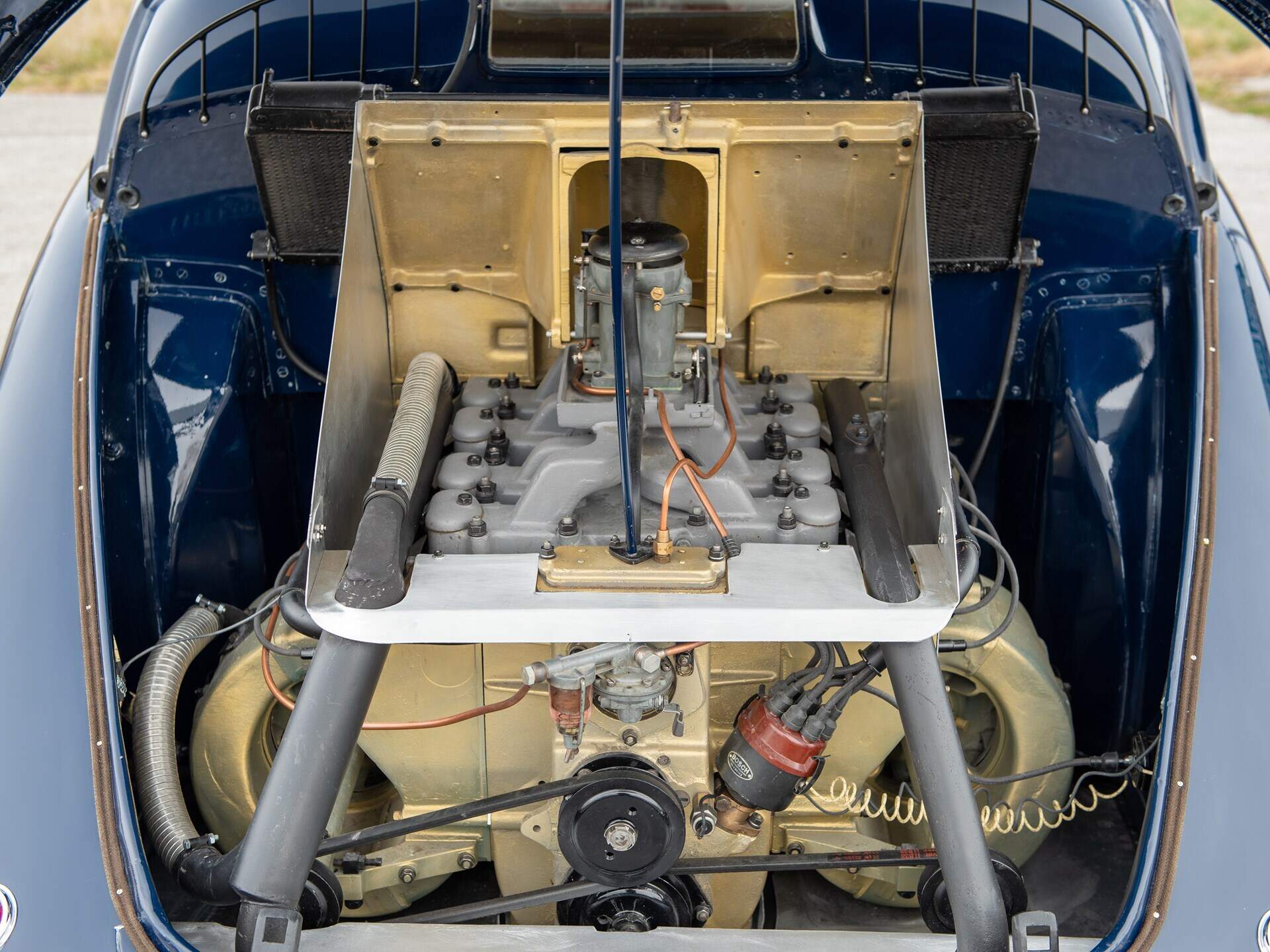 The thing that also helped Tatra decide not to bother with their V570 was that the German KdF labour movement (i.e. "Kraft durch Freude" which translates as  "Strength Through Joy") created a savings plan so that workers could contribute to a KdF fund to save up the money to purchase their own KdF Wagen (which was later renamed the "Volkswagen").
This was a very clever propaganda tactic used to ensure the loyalty of working class German citizens to the Nazi party, although in the long run the workers did not get their cars – and the money they invested into the scheme went into fighting Germany's war with the world, the war they lost.
So it is likely that during the early 1930's  Tatra evaluated that situation and decided that there was no point in continuing with the V570 because the competition was too great to overcome. Not only would they have to compete commercially, but would be up against the full force of the propaganda machine of the Nazi state.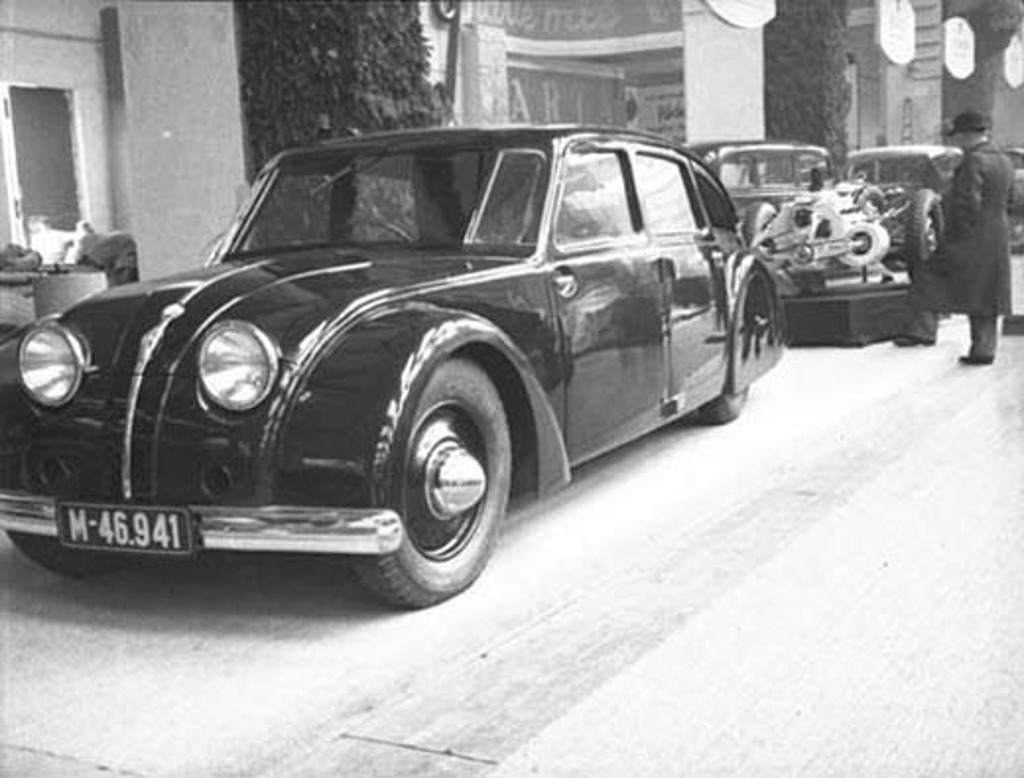 Tatra wisely decided to stay away from competition with the "KdF" Wagen (Volkswagen) market and instead to create an aerodynamic luxury car for more affluent people, a car that could serve as a "halo car" for Tatra and enable them to compete with the likes of Mercedes-Benz.
To this end Erich Übelacker, Paul Jaray and Hans Ledwinka got to work on a large luxury Autobahn cruiser with excellent aerodynamics, and powered by nothing less than an air-cooled, dry-sump, rear mounted 3.0 litre V8 engine which featured use of a magnesium alloy called "Elektron" for its crankcase, with Elektron being used for the transmission casings also. Through our modern eyes we might see it as being a bit like a Porsche 911 on steroids – but through the eyes of a discerning car aficionado in the 1930's this was a quite mind-blowing work of engineering and automotive art.
This was more than engineering at its best, it was strategic marketing at its best also. A V8 is an impressive engine and sounds marvelous – and magnesium was a new "space age" metal – and the sheer sight of a V8 in the back of an aerodynamic car made it look like the closest thing you could get to a road-going  space-craft. In fact I think of the T77 as being like a cross between a luxury car and the Space Shuttle.
That 3.0 litre engine in the Tatra 77, and its later 3.4 litre variant the Tatra 77A, stands as unique, there has never been another exactly like it. This engine used a "walking beam" valve-train which had hemispherical heads with overhead valves operated by a single camshaft between the cylinders acting on large drilled rockers, which were pivoted inboard of their centres to created the desired degree of valve lift.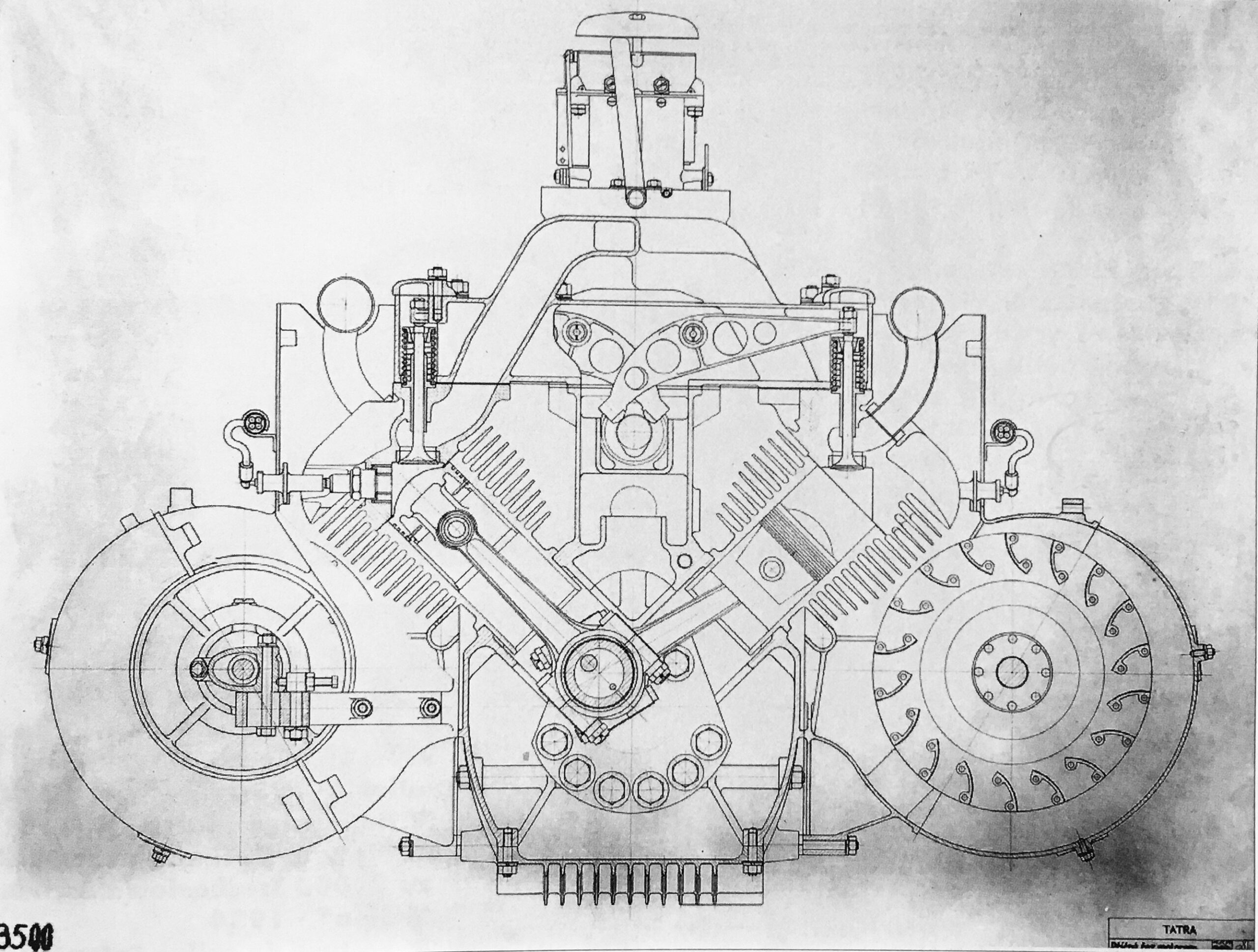 This style of walking beam system had been previously used in a Duesenberg 16 valve straight four twin-cam racing engine, but had never been used as a single cam in a V8 to operate the valves without the need for push-rods.
The engine of the T77 was of 2,959 cc capacity and delivered 65 hp @ 3,500 rpm with 98 lb/ft of torque @ 2,400 rpm. This power and torque were sent to the rear wheels via a four-speed manual gearbox and gave the car a top speed of 145 km/hr (90 mph).
Hans Ledwinka had been a pioneer of the tubular backbone chassis, but for the new T77 he opted for a pressed steel platform chassis with a box section steel backbone to provide a suitably stiff foundation on which the car could be built. This enabled the passenger seating to be mounted low in the car and also provided an interior floor that was much closer to being flat than conventional cars that had a front engine driving the rear wheels necessitating a transmission tunnel through the centre of the passenger compartment.
Much effort went into the creation of the best aerodynamic shape for the external body of the T77. The Tatra design team understood that wind resistance increases exponentially as speed increases and so they used wind tunnel testing with models to try to arrive at an optimal design.
A recent test of a full size Tatra 77a revealed that the car has a drag coefficient of 0.36, which is an excellent figure for a full size 1930's automobile and which contributed greatly to the car's top speed of 145 km/hr achieved with an engine that delivered a modest 65 hp.
The suspension of the Tatra 77 was fully independent both front and rear, and the Tatra design team made use of exotic Elektron alloy in selected suspension components as well as in engine and transmission.
The front suspension was by transverse leaf springs with wishbones while at the rear was a rather substantial transverse leaf spring comprised of seven leaves and mounted on the top of the transmission.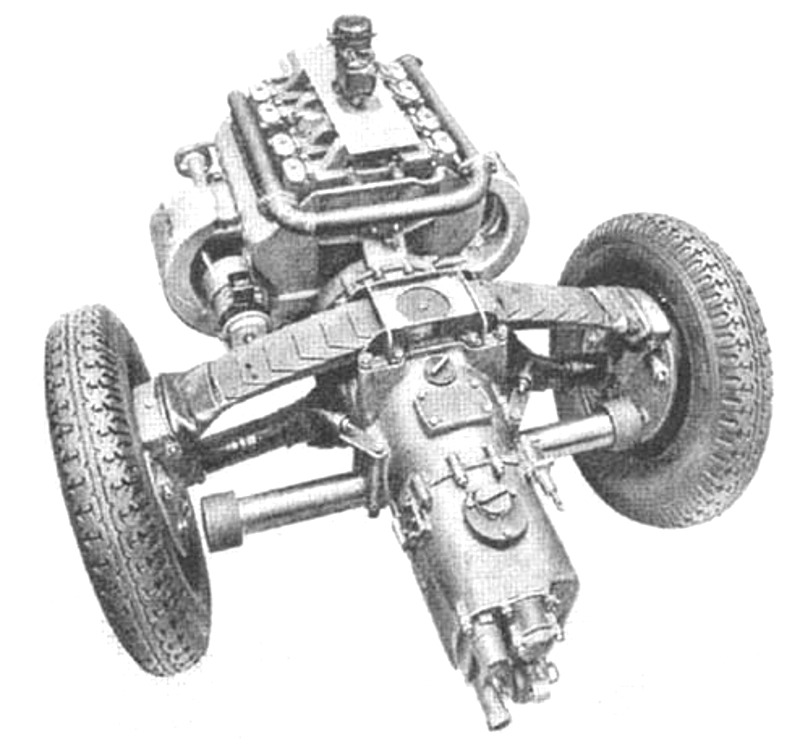 Steering was by rack and pinion and being the 1930's the brakes were drums all around. Wheels were 6.50×16 and these were shod with the typical cross-ply (bias-ply) tyres of the era.
The T77 was 5,400 mm long, 1,670 mm wide  with a wheelbase of 3,150 mm.
Front and rear track were the same at 1,250 mm, and the car's kerb weight was 1,800 kg.
The fuel tank held 51 litres and was mounted in the front of the car as was the spare wheel also: this done to try to equalize the front to rear weight distribution to some extent.
The T77 was in limited production from 1934-1935 and just 105-106 were made: the model was then upgraded to the T77A which was made from 1935-1938, and then that was superseded by the T87, which boasted among its notable owners General Erwin Rommel of Afrika Corps fame.
A Tatra T77 for Sale
Appearing as it did in the direct lead-up to the Second World War the Tatra T77's that were made were mostly in a very dangerous location for their working lives. As a consequence only 4-5 are known to still exist making this a rare car and very difficult to find for sale.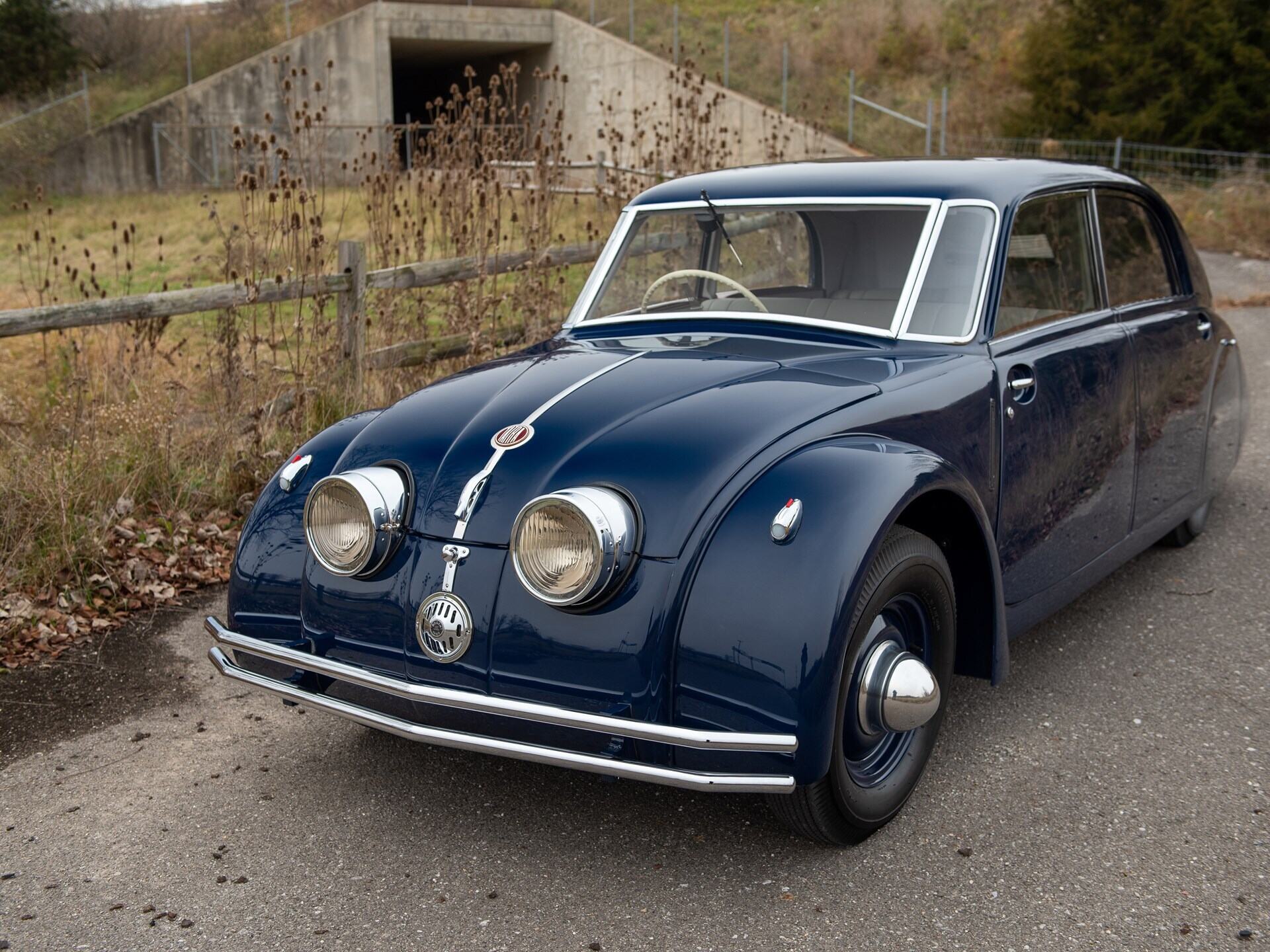 One of these is coming up for sale by RM Sotheby's at their Amelia Island, Florida, sale to be held on 4th March 2023.
This car is one of five restored and driveable T77's known to exist and was subject to a million dollar restoration which was completed in 2022.
The history of the car is partly known: it was originally purchased by Count Jaromír Egon Czernin-Morzin and he used it for a tour of the Italian Alps in 1935, which must have been a superb life experience not only because of the beautiful scenery but for the experience of the culture that existed back then.
The exact history of the car during the war is not known but it survived and was ultimately found hidden in a barn in Slovakia – making it a rather desirable barn find.
The T77 was acquired by a German aficionado in 2005, and then sold to M. Andy Simo,  who undertook the no expense spared restoration.
This restoration is documented at the Million Dollar Tatra 77 website.
Sadly Andy Simo did not live to see his T77 restoration completed as he passed away unexpectedly in 2017. But his family continued and completed the work, which was completed in 2022.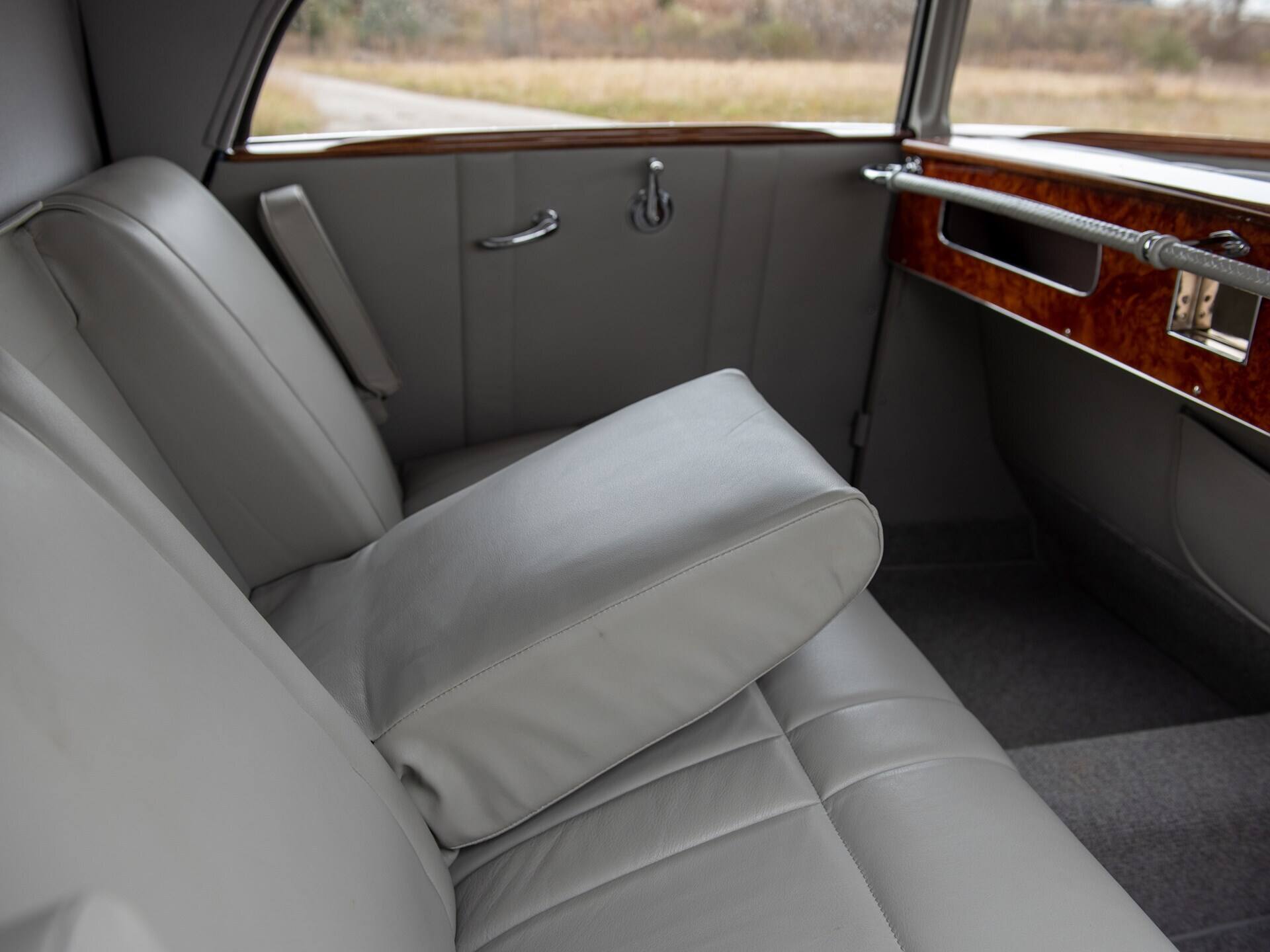 This Tatra T77 rates as one of the most rare in the world, and for the person who loves Tatras, as I do also, this presents a potentially once in a lifetime opportunity to own and drive one.
You will find the RM Sotheby's sale page here.
Picture Credits: All pictures of the Tatra T77 coming up for sale courtesy Corey Escobar @ RM Sotheby's. Other photographs and diagrams as attributed.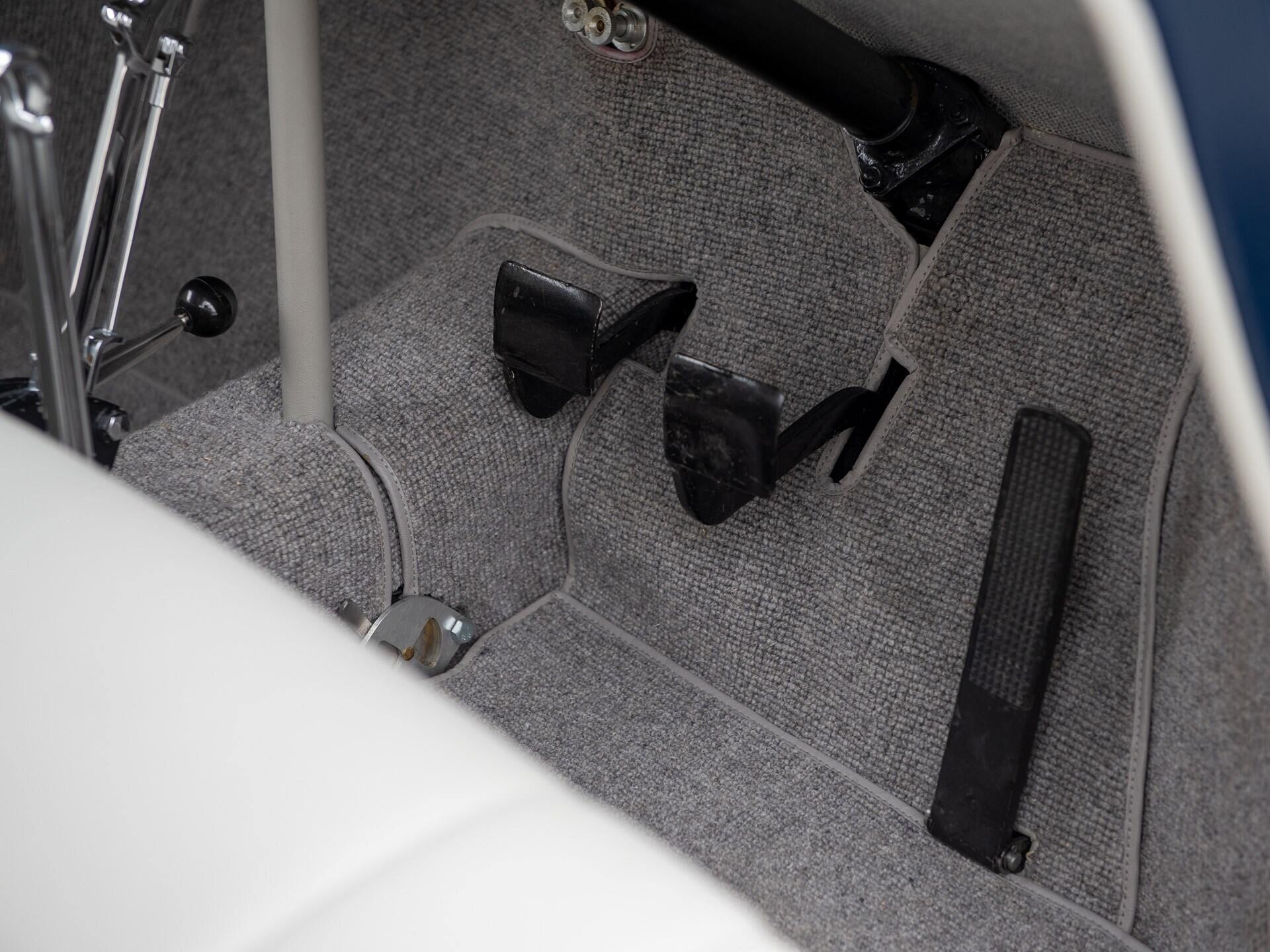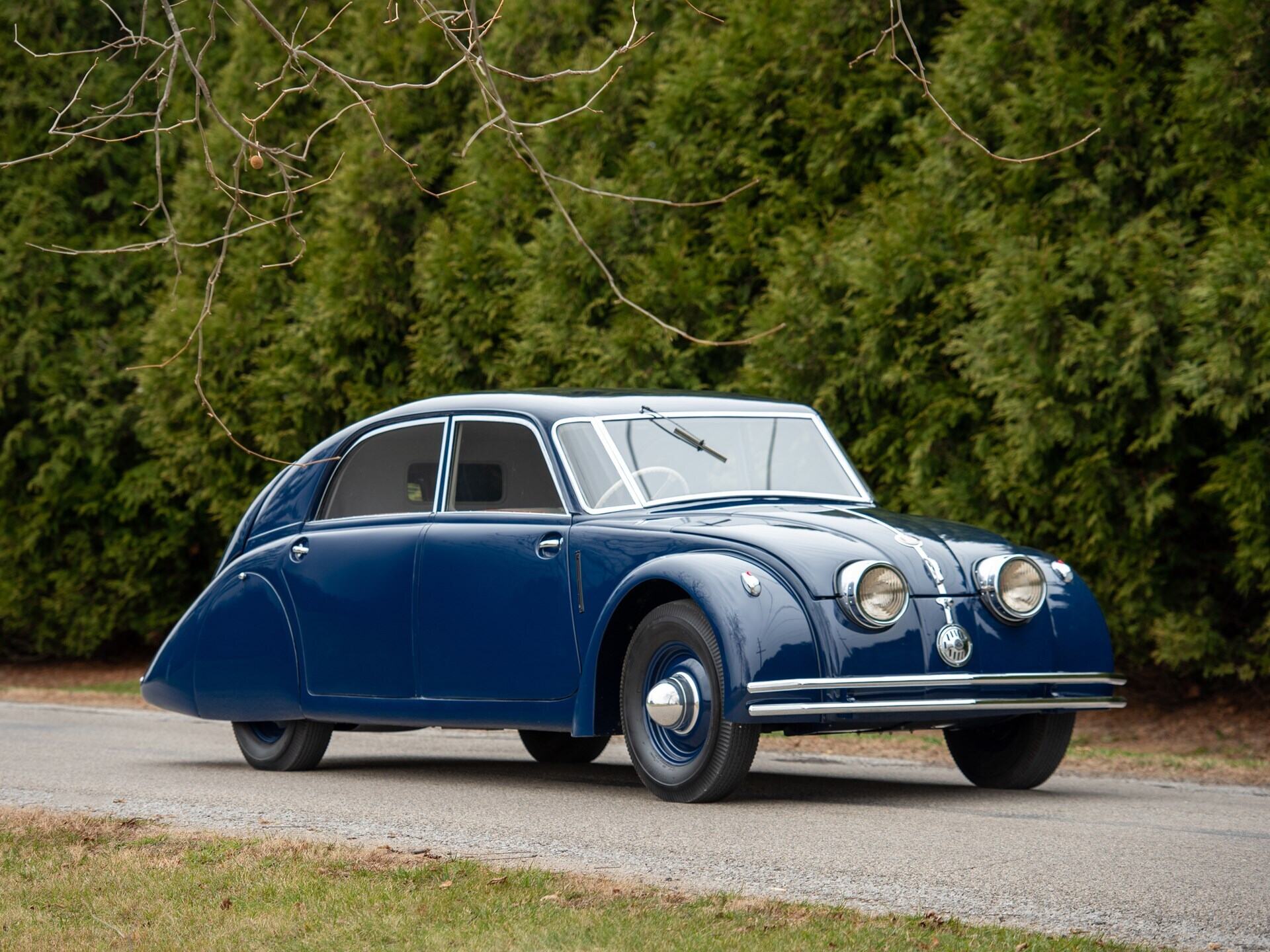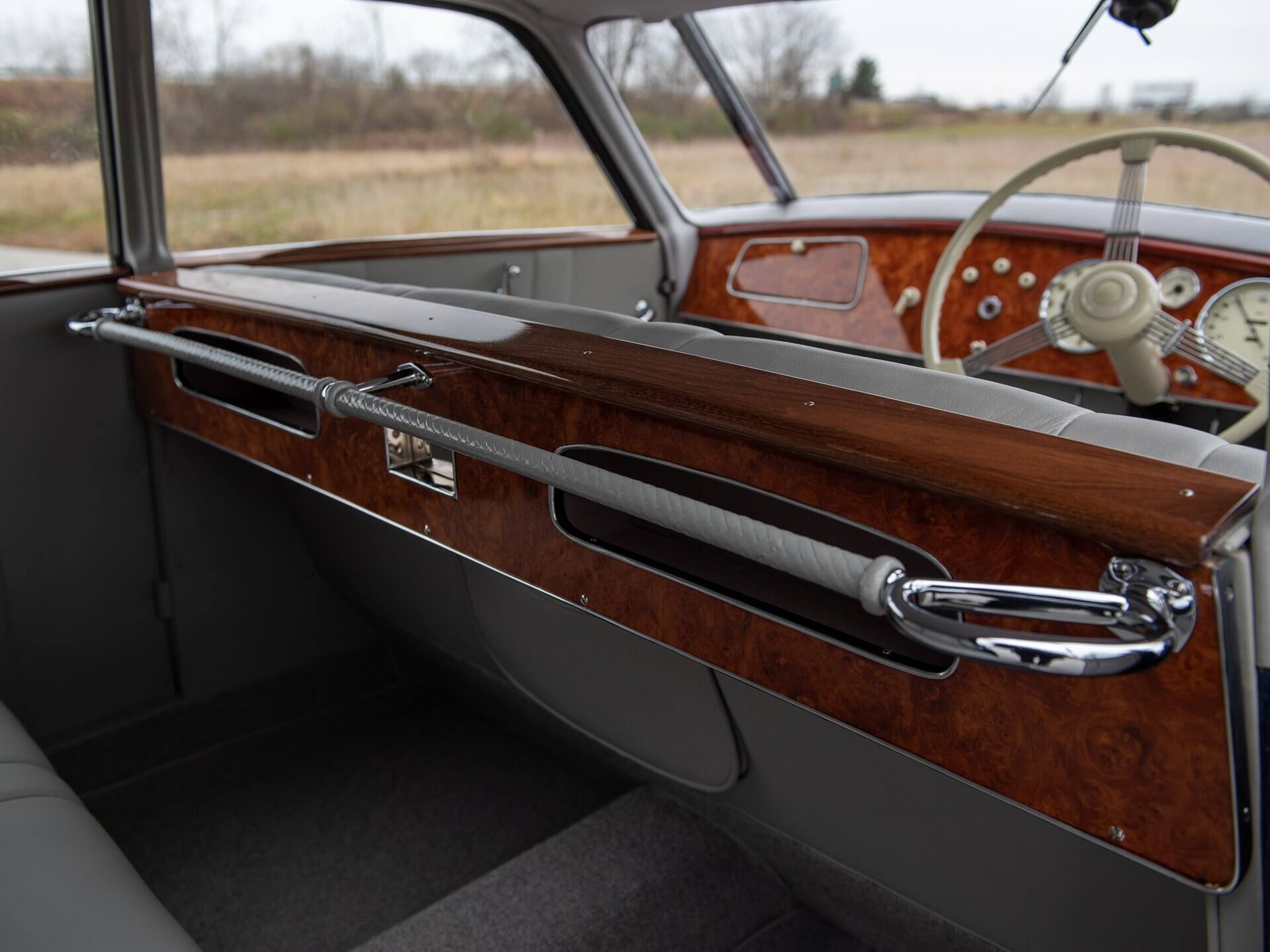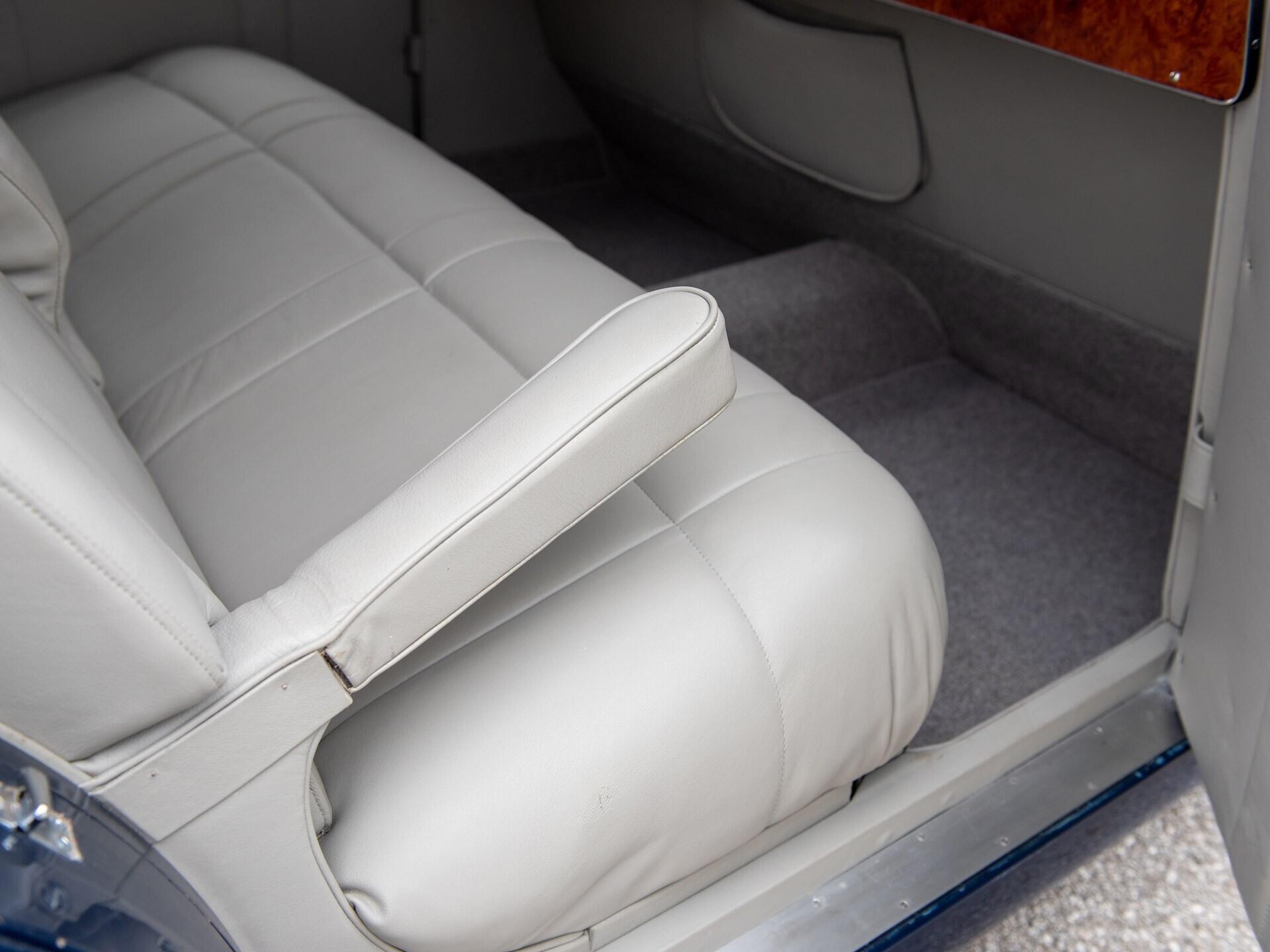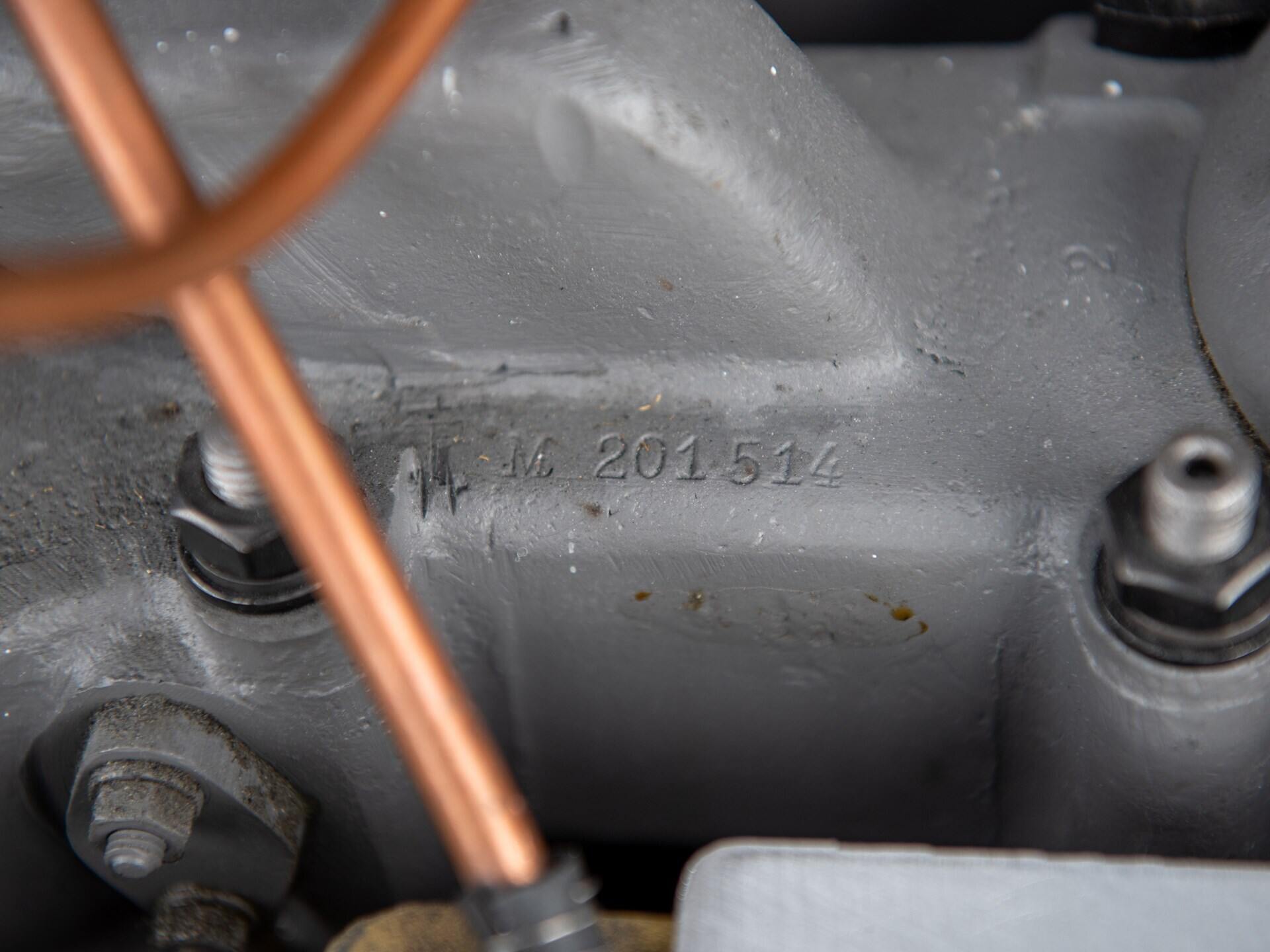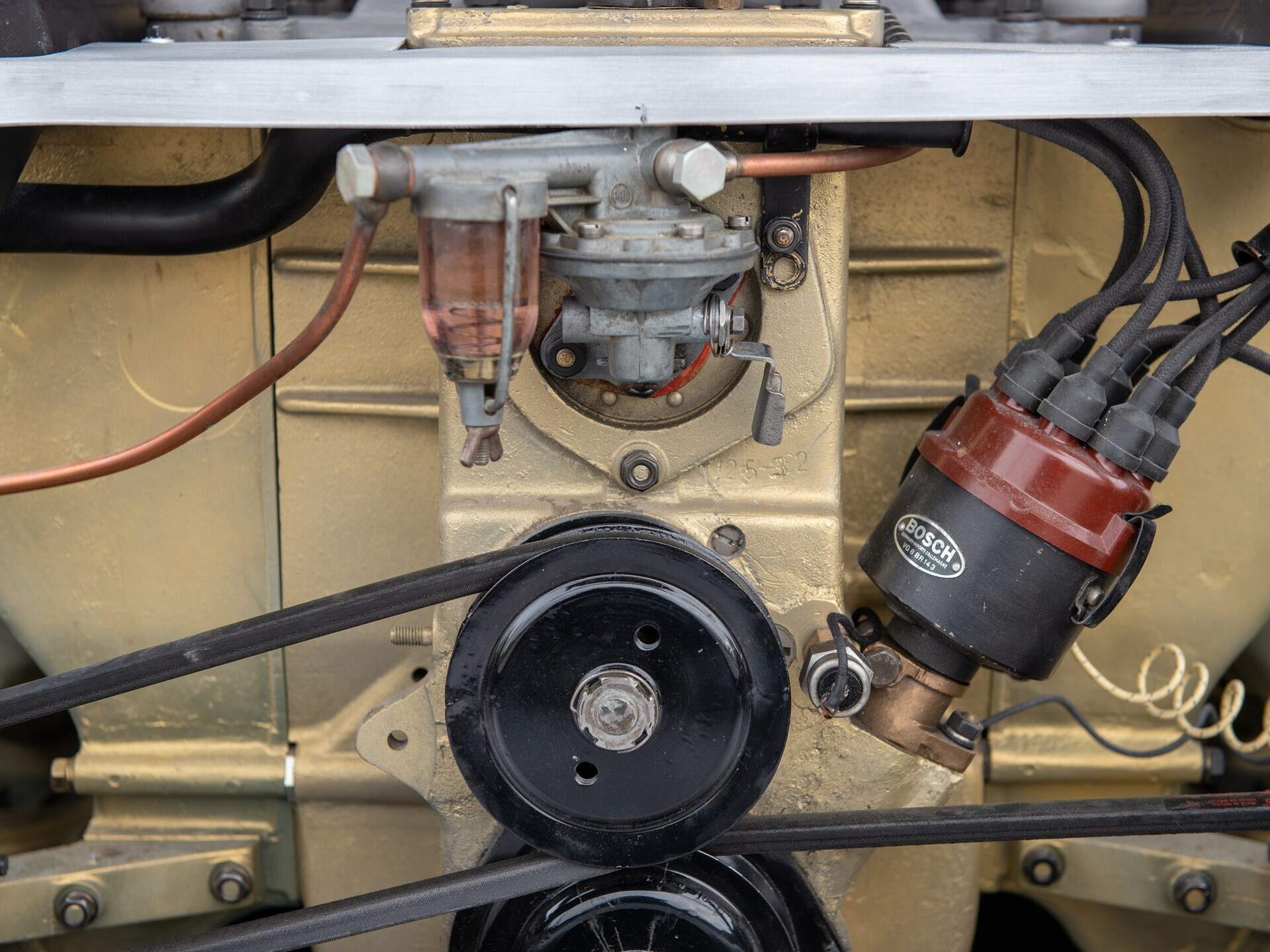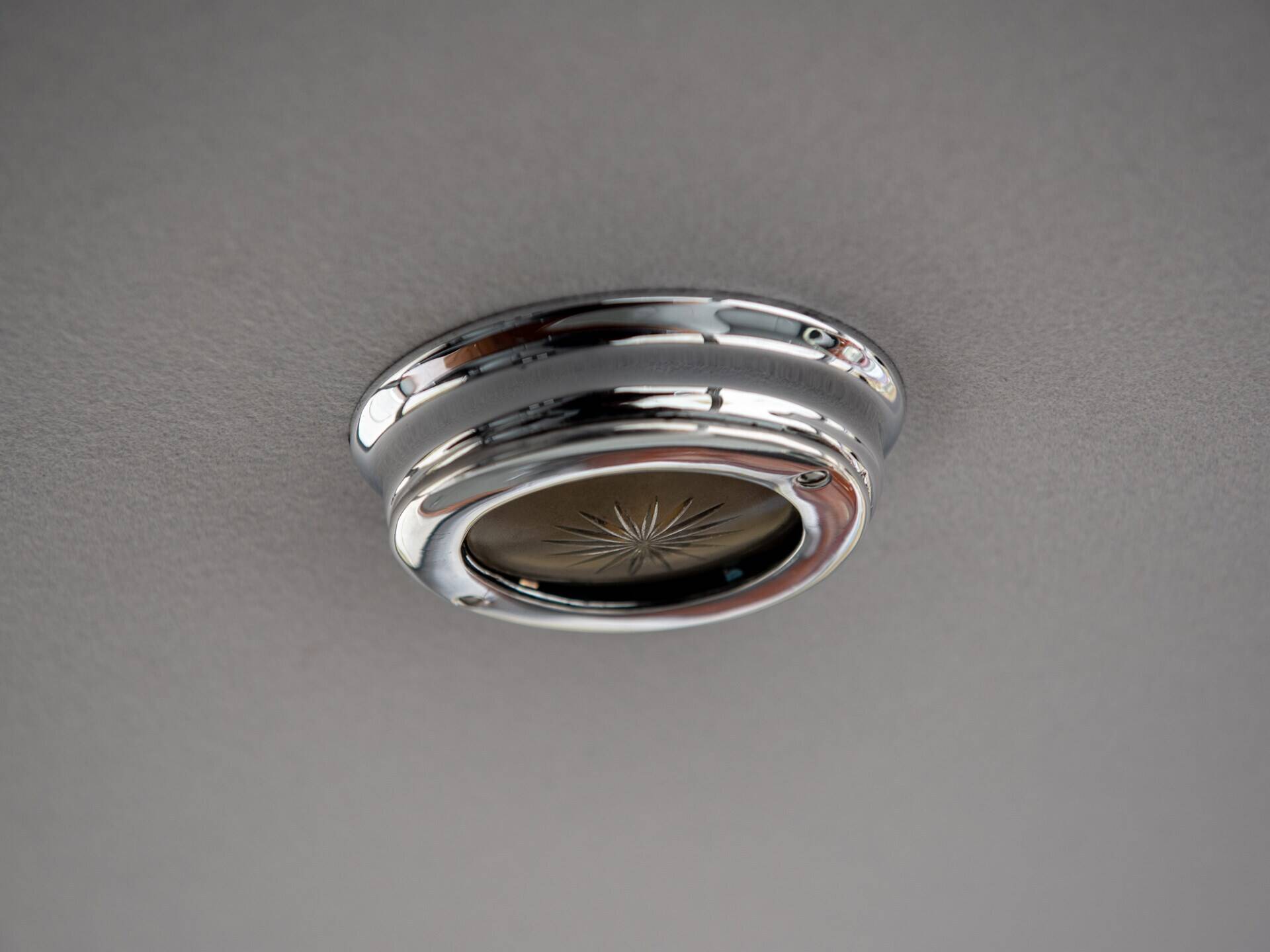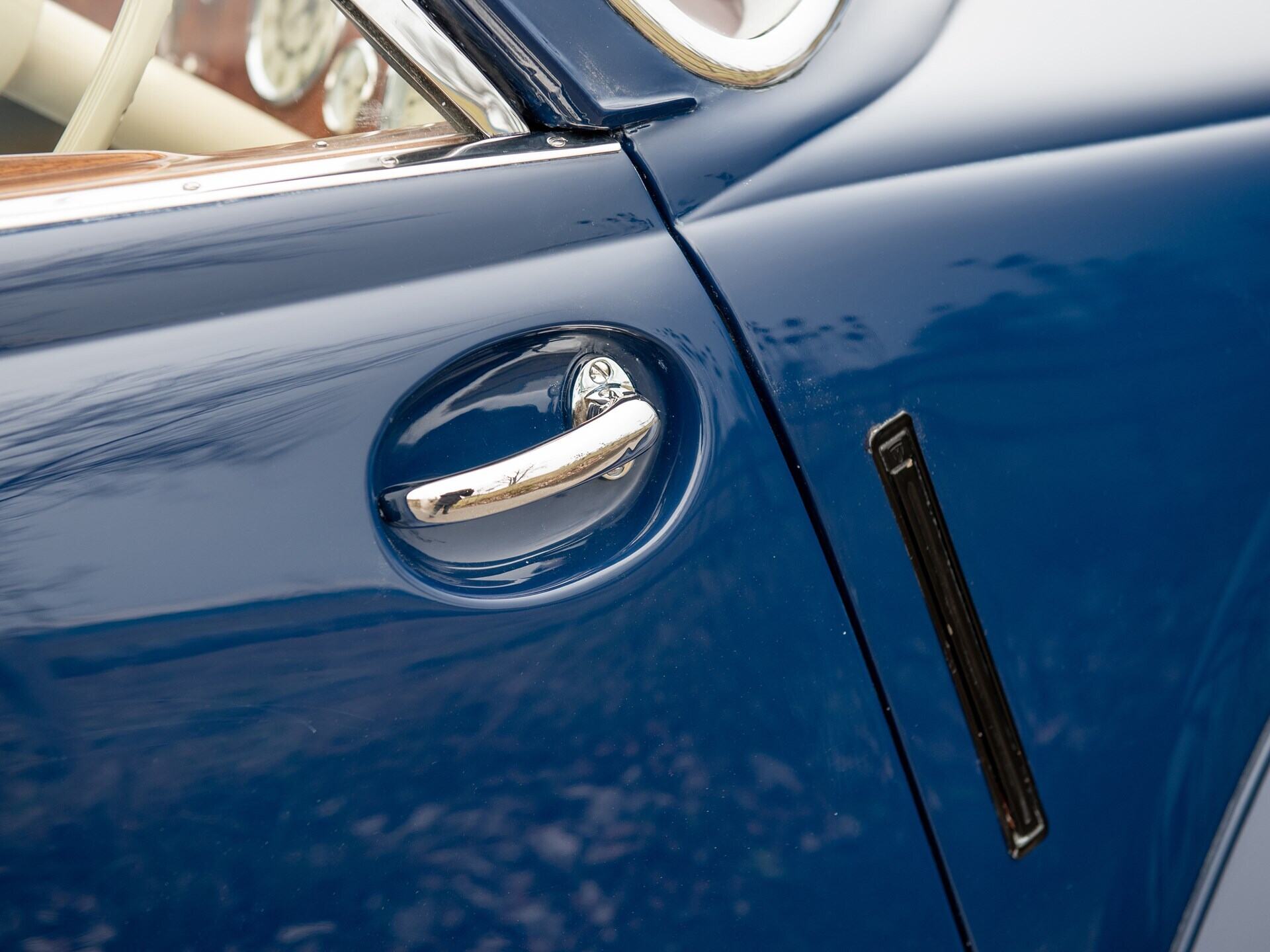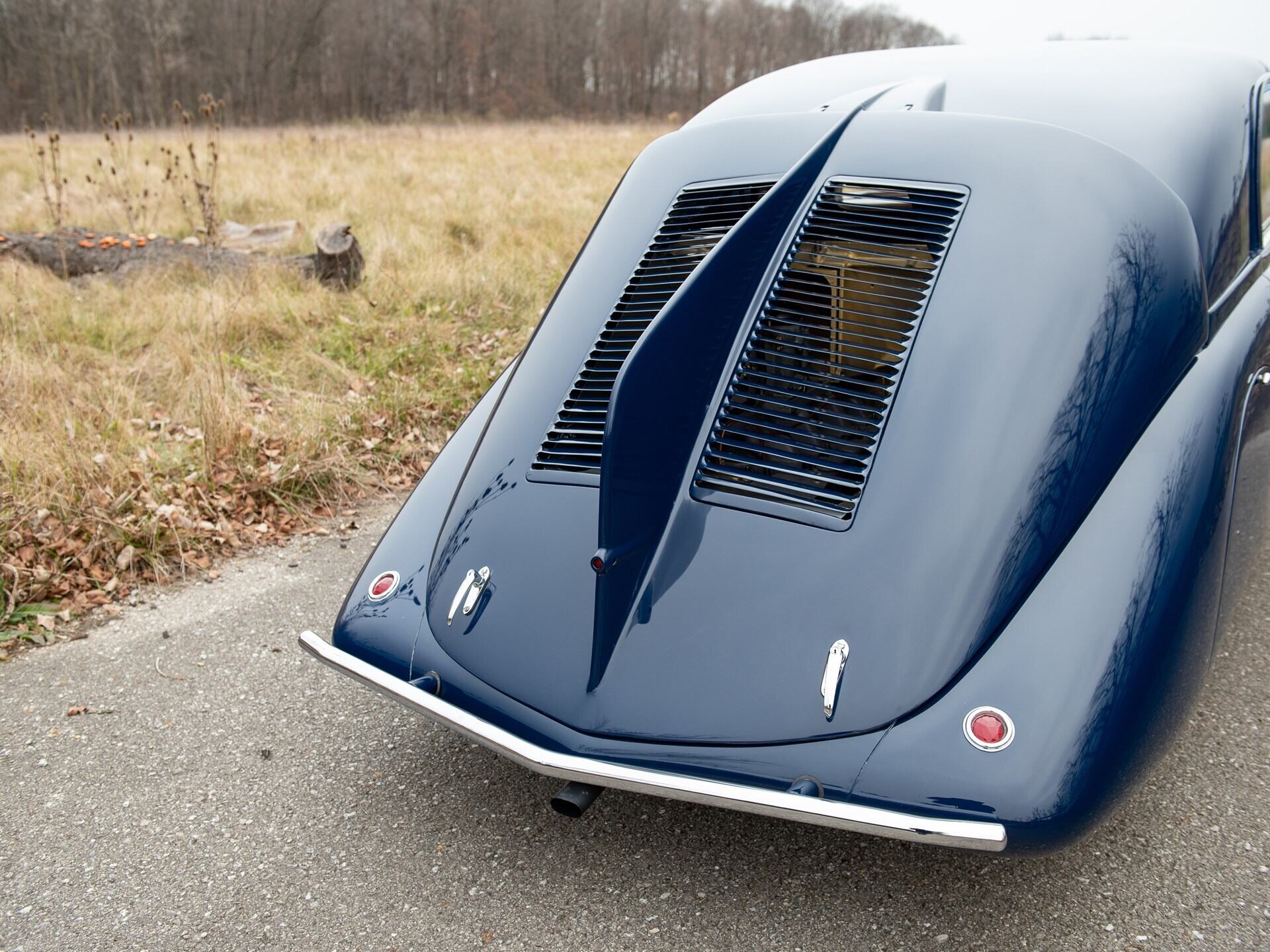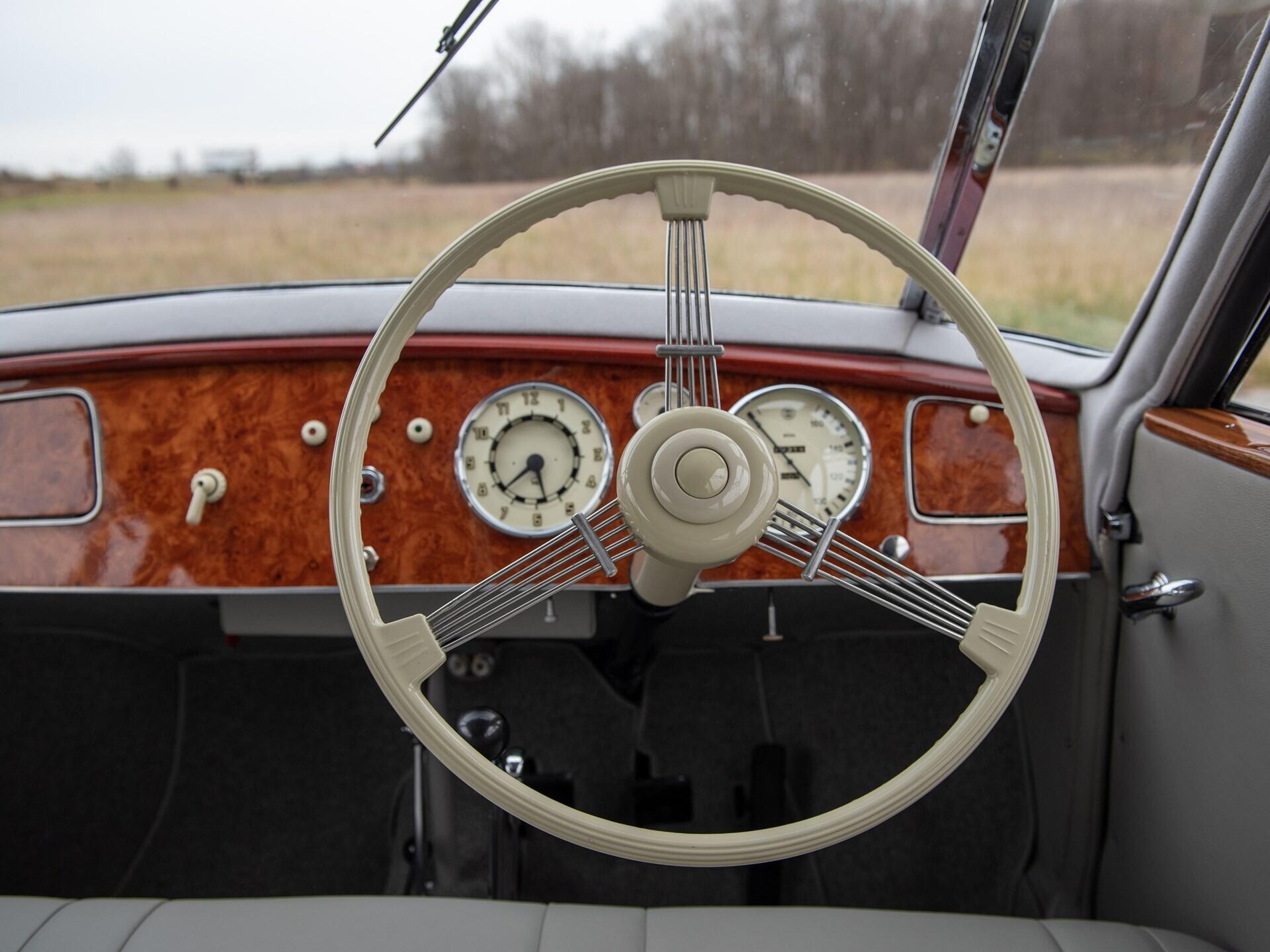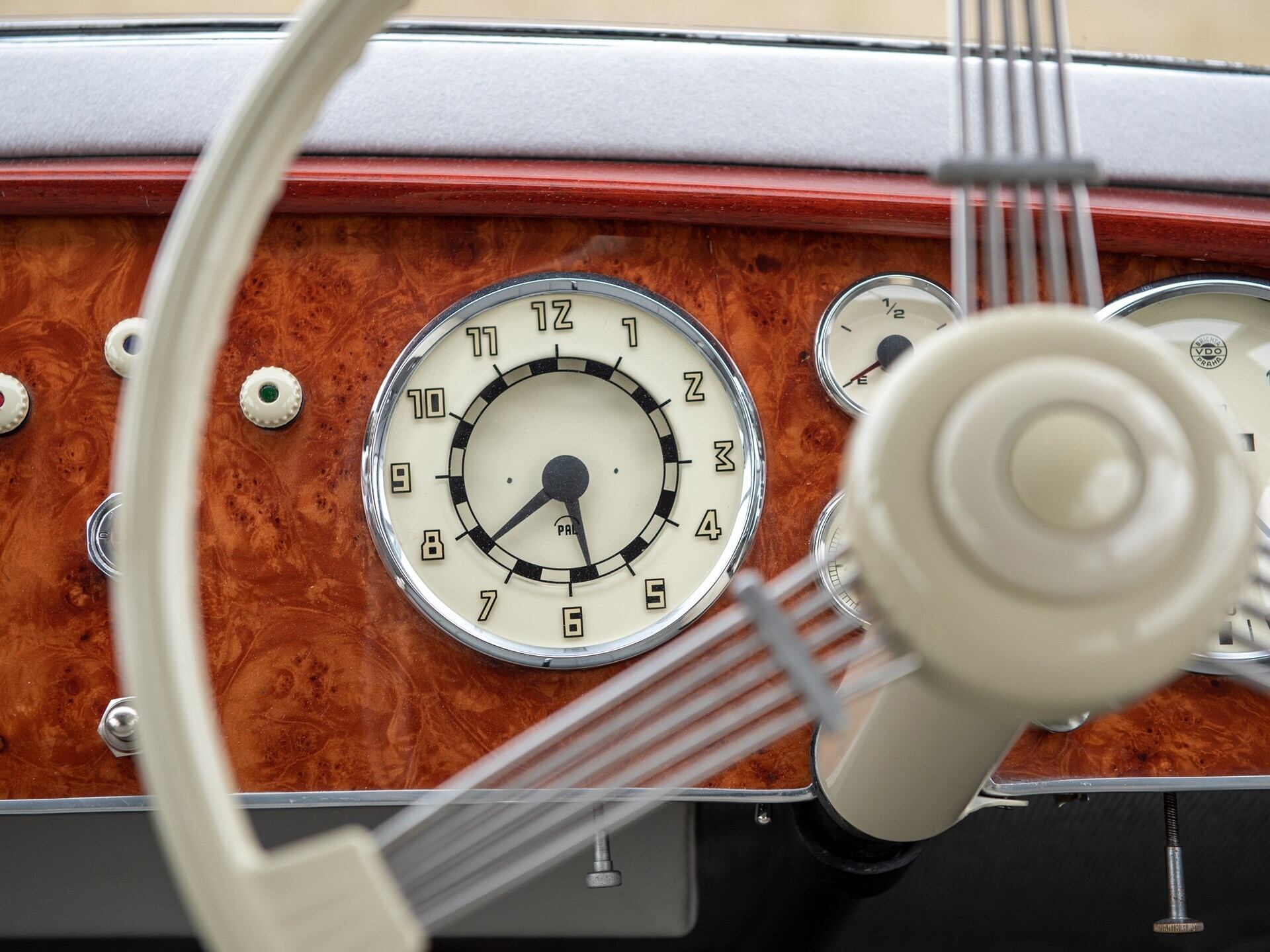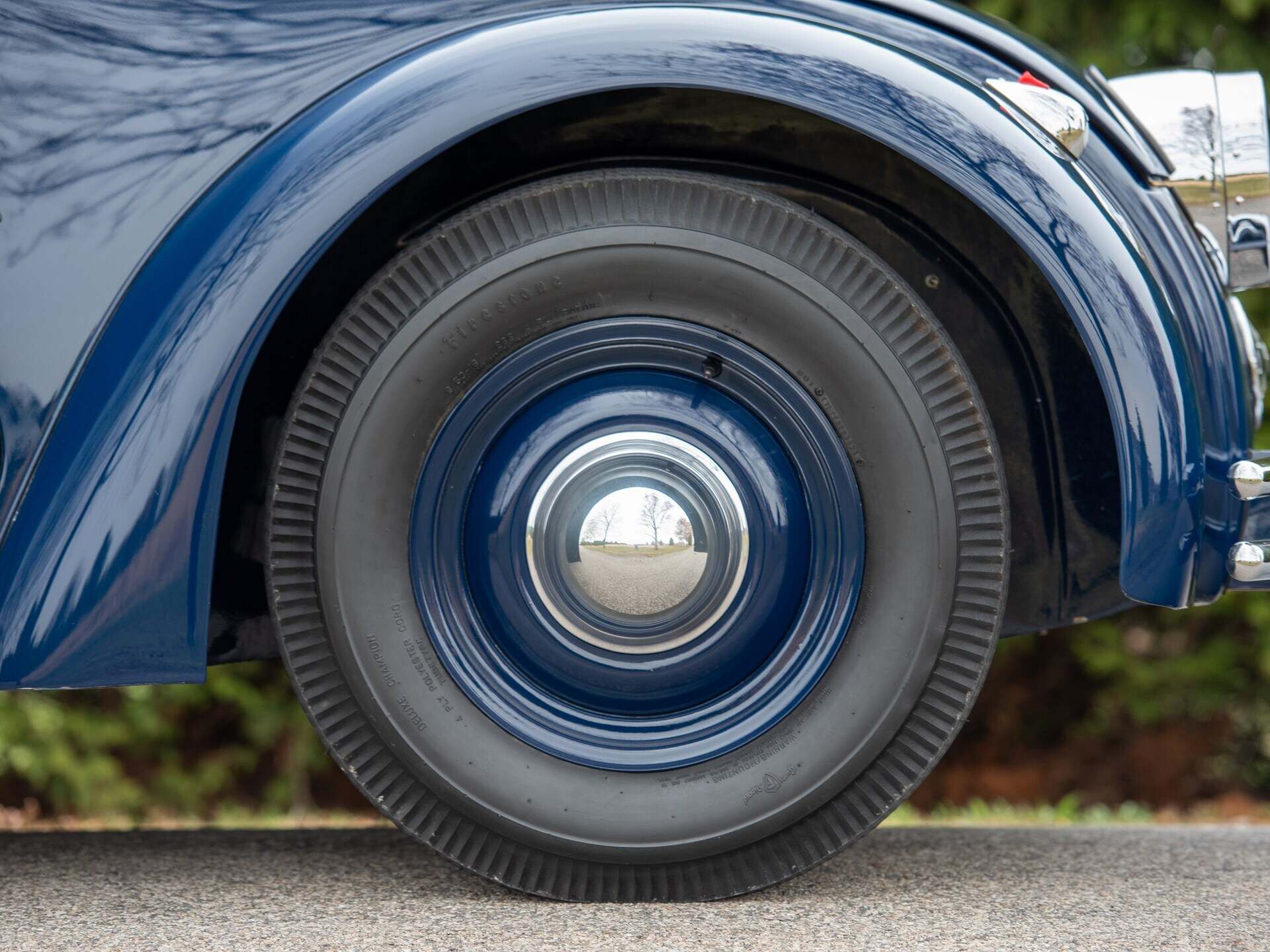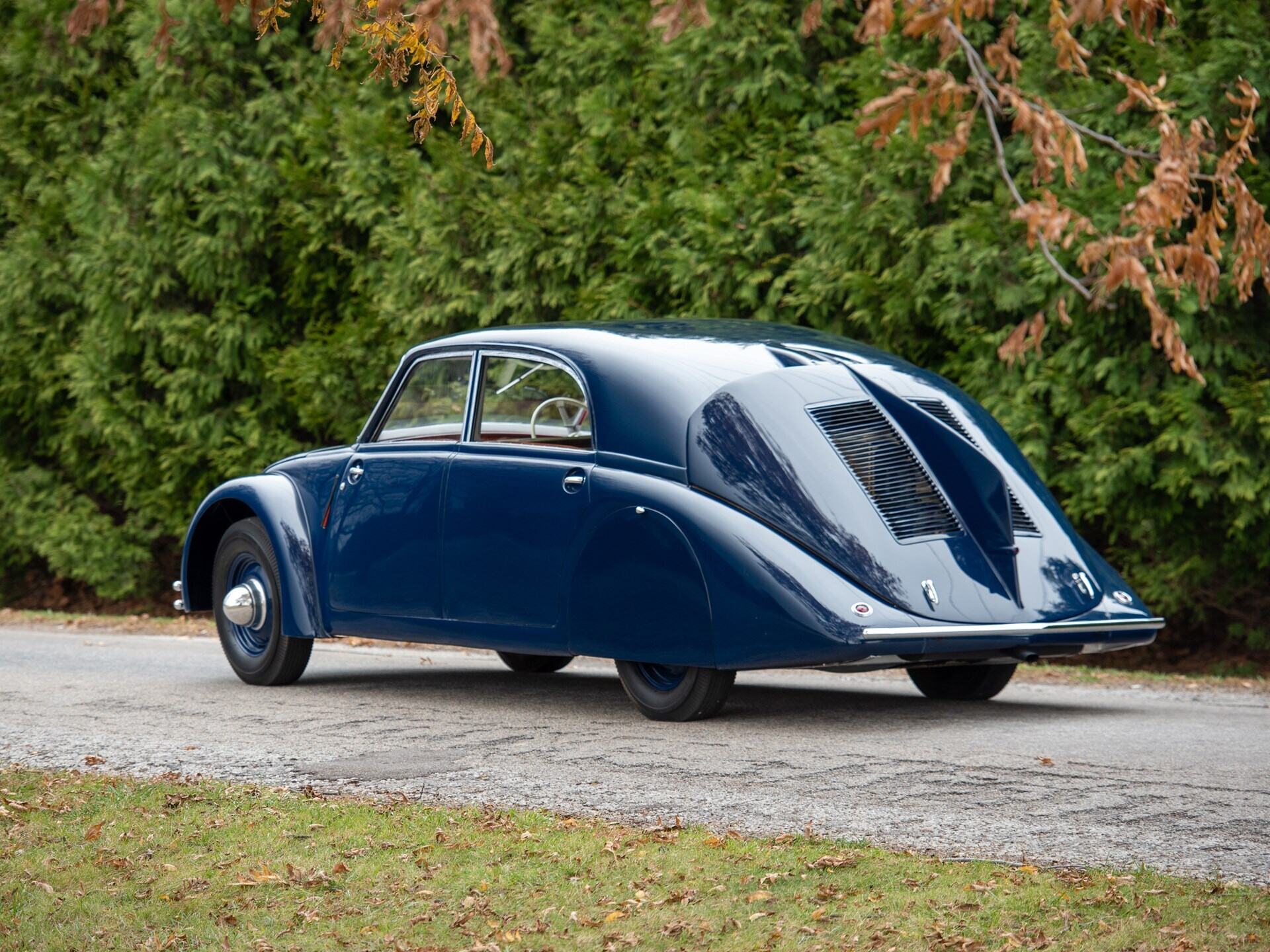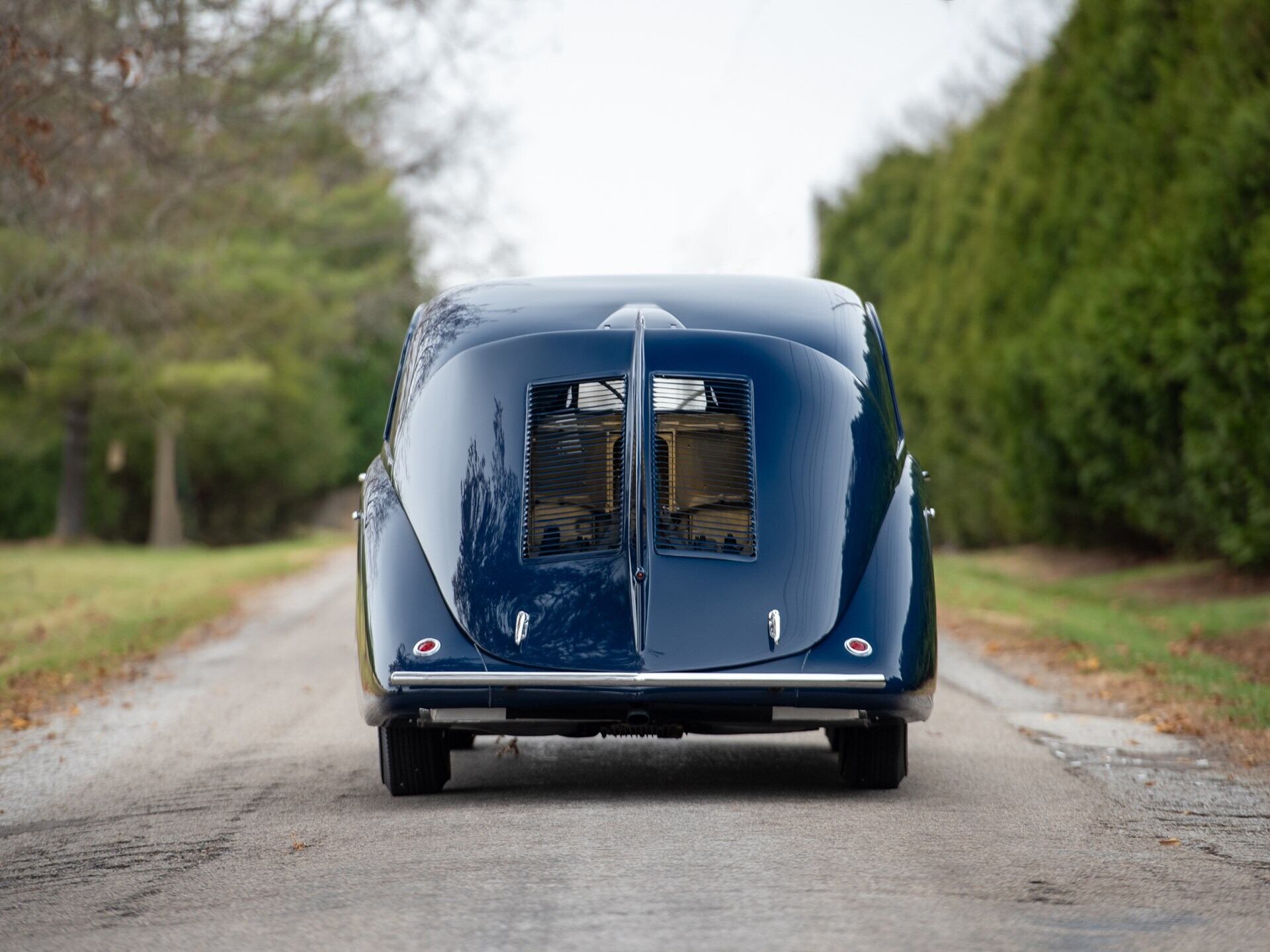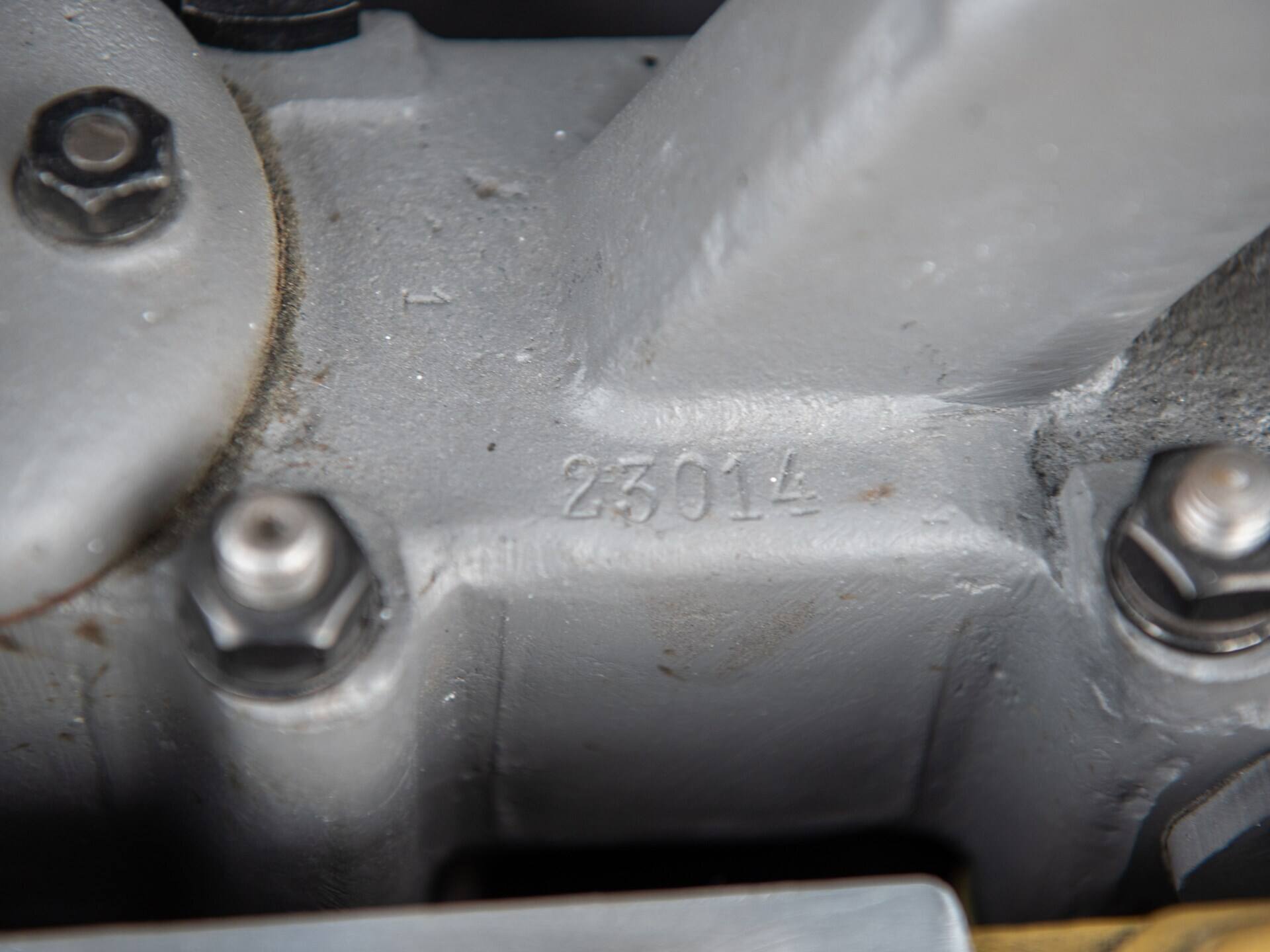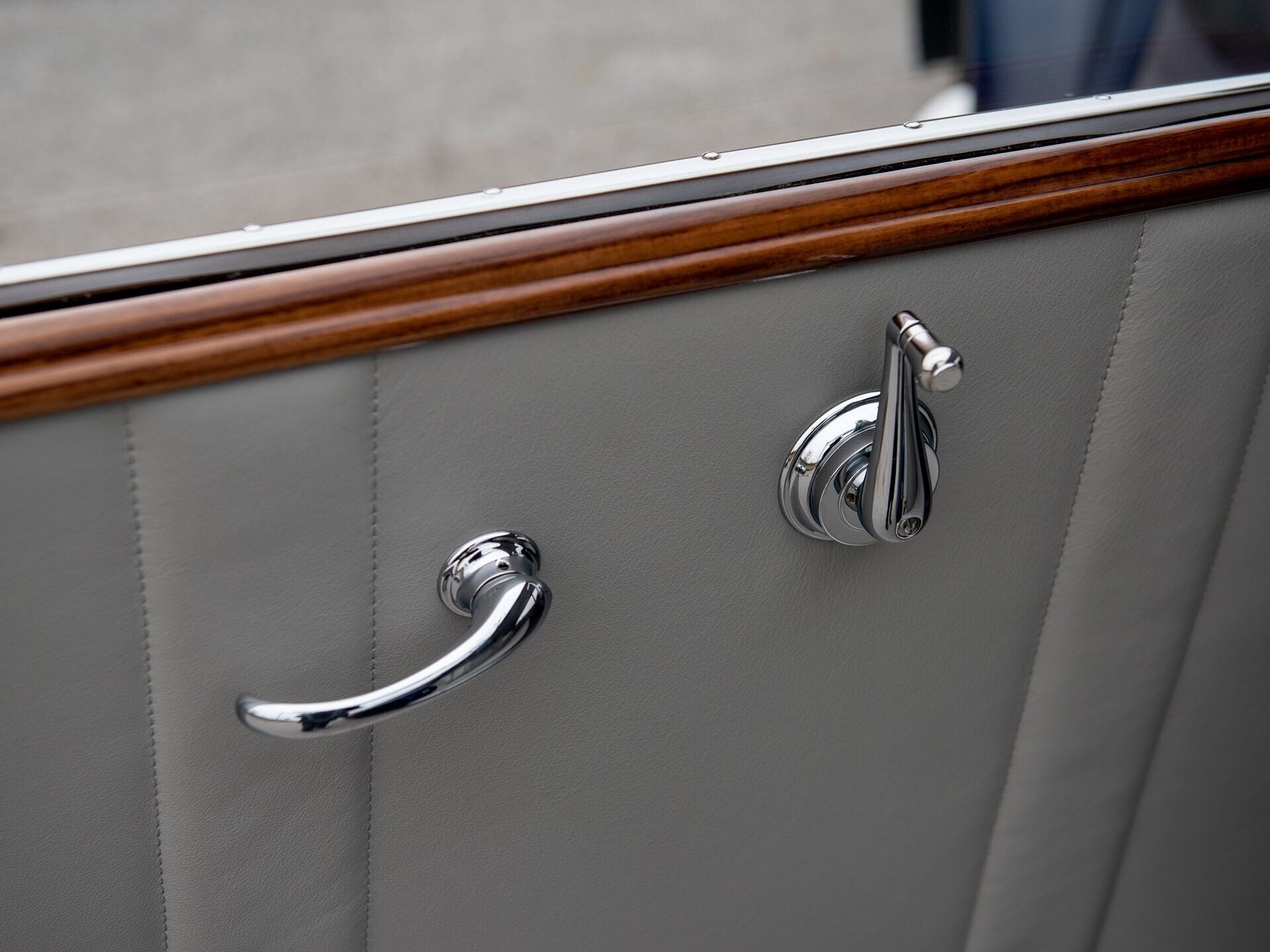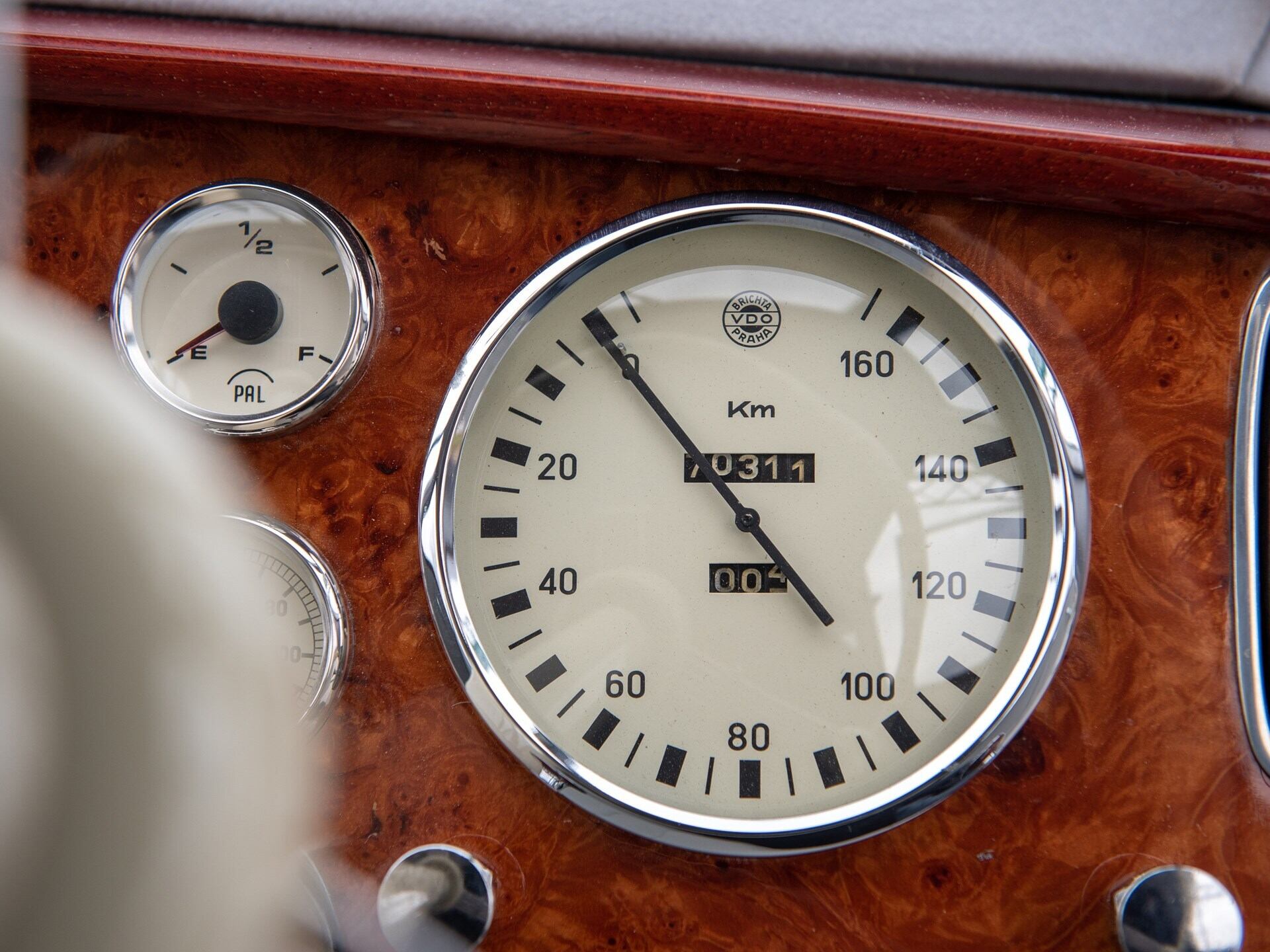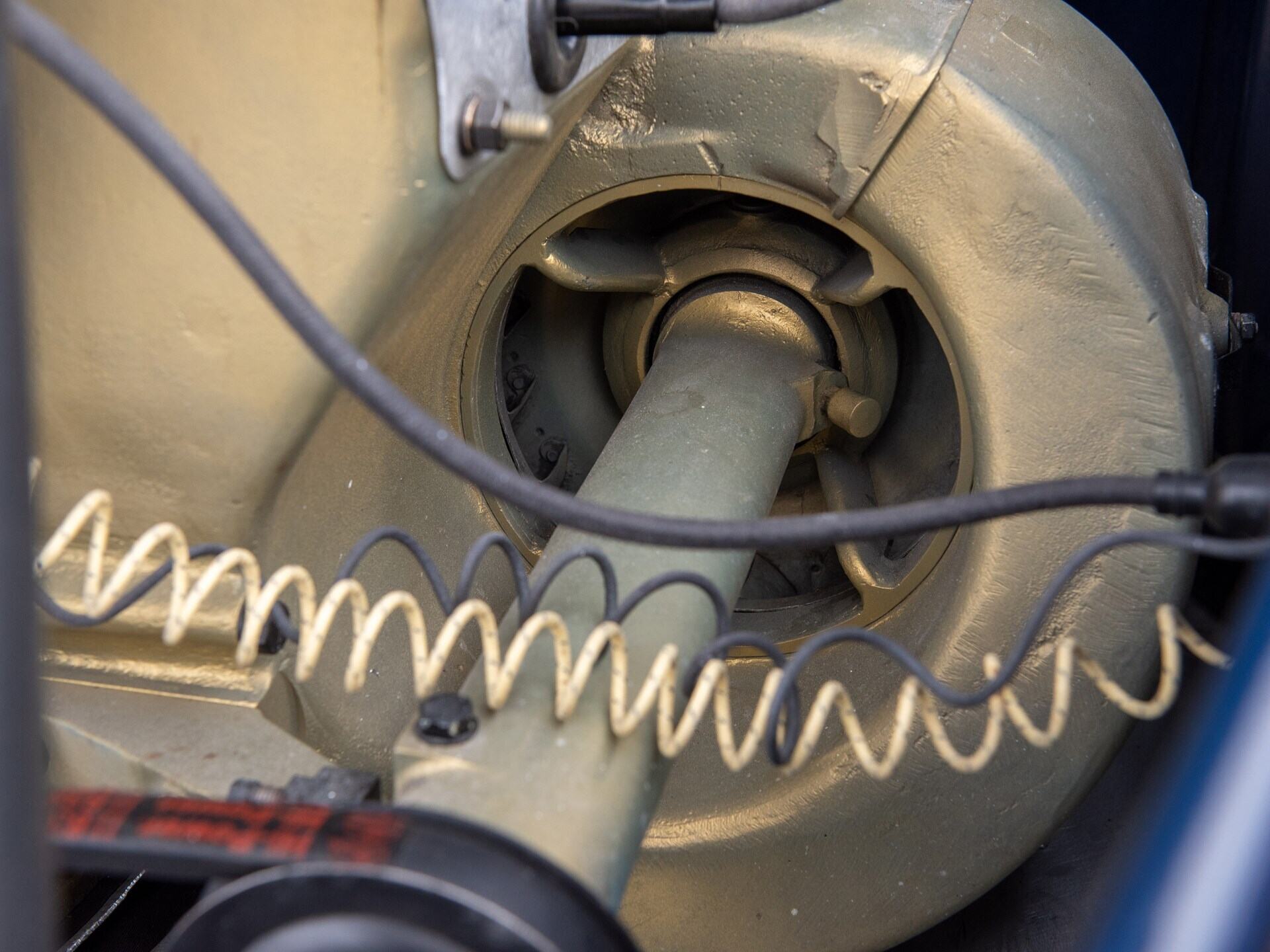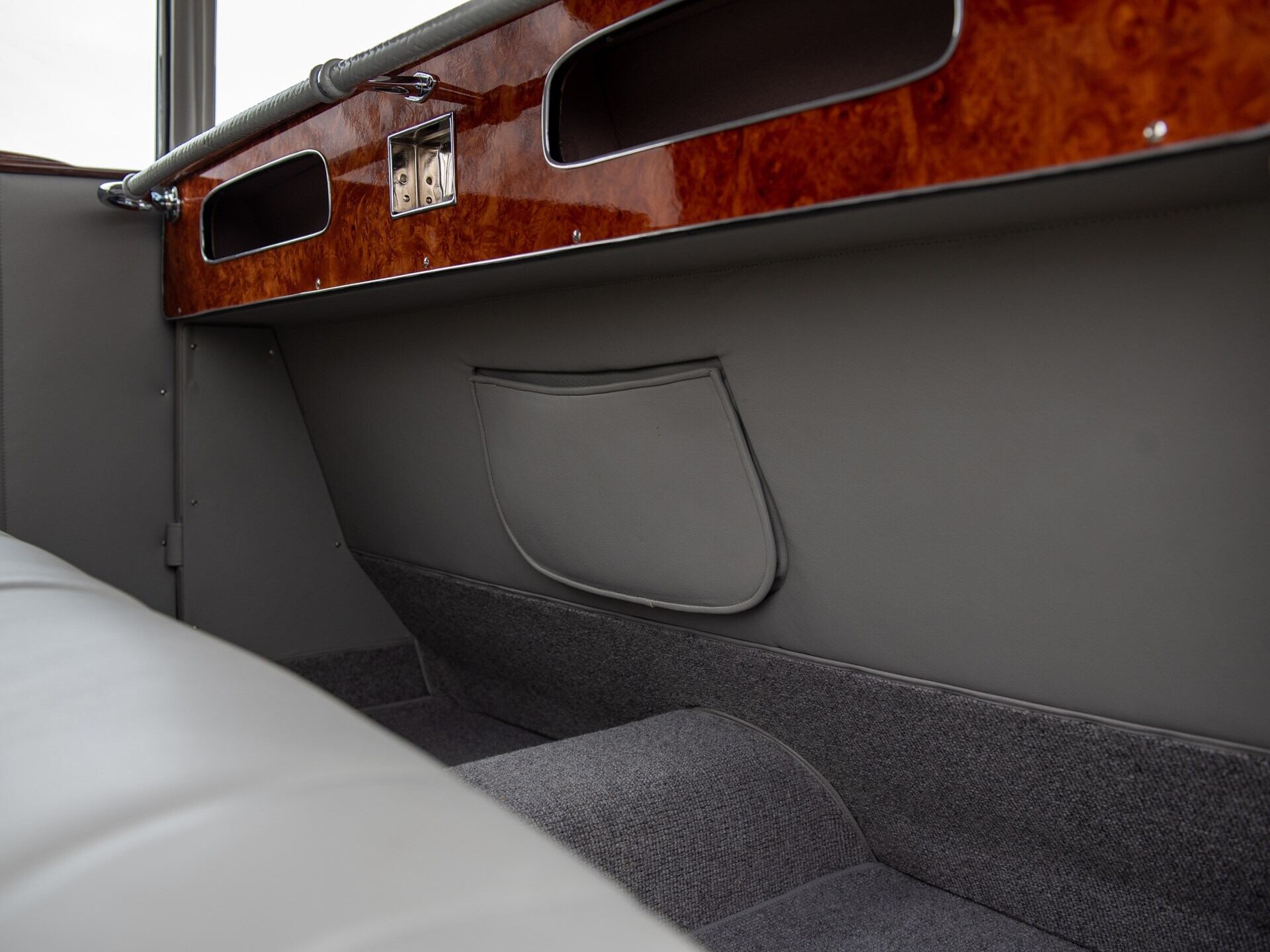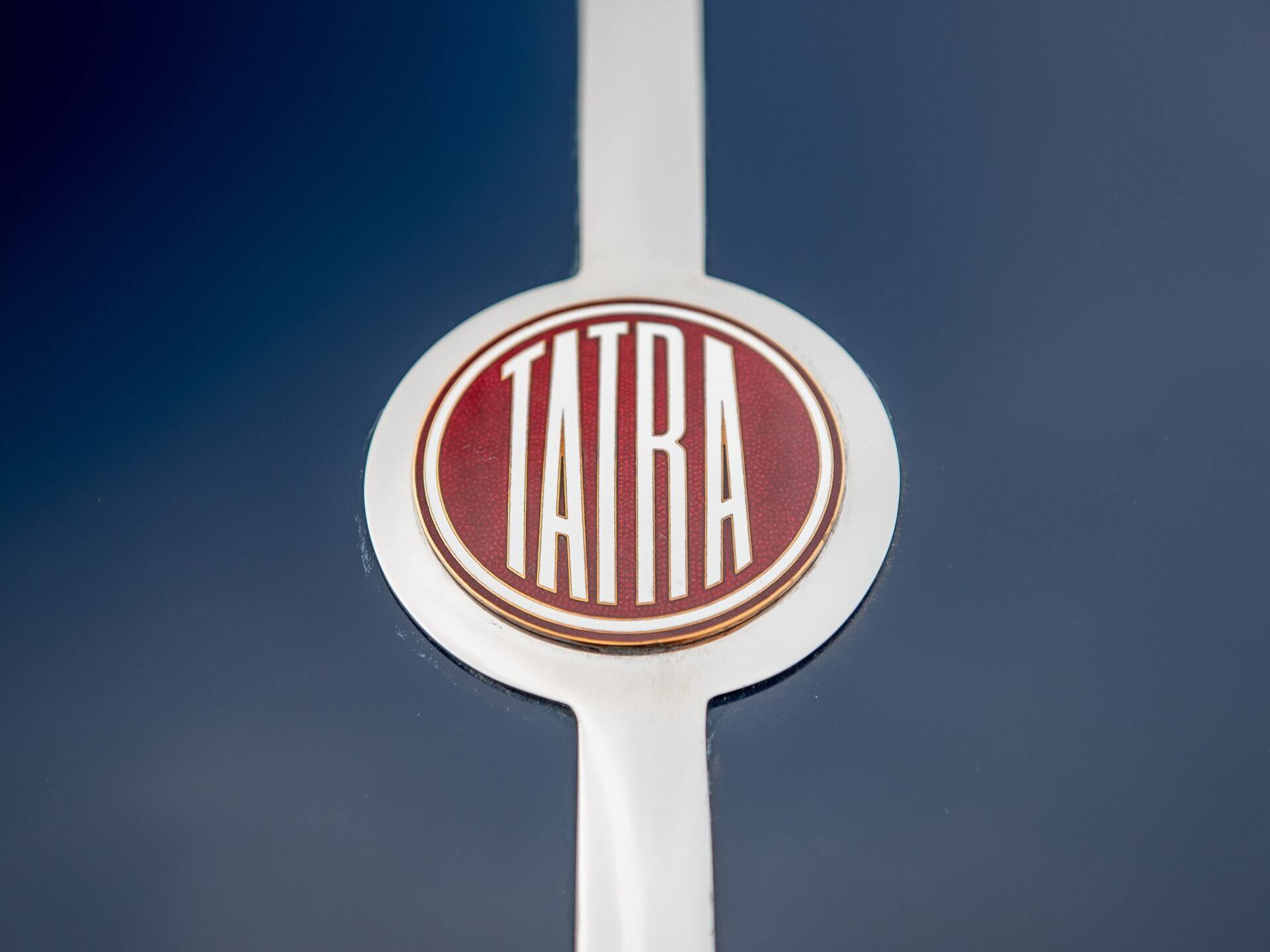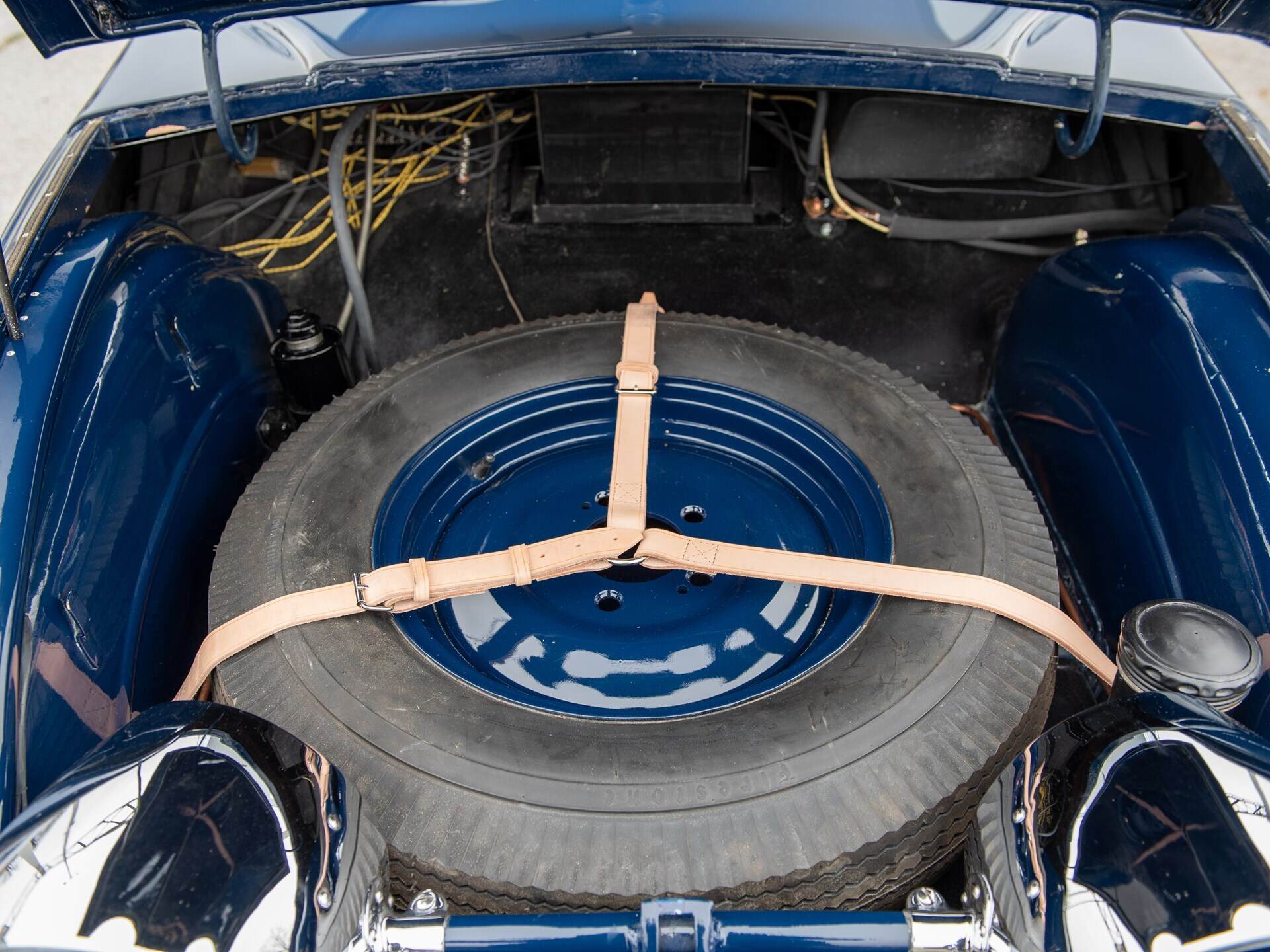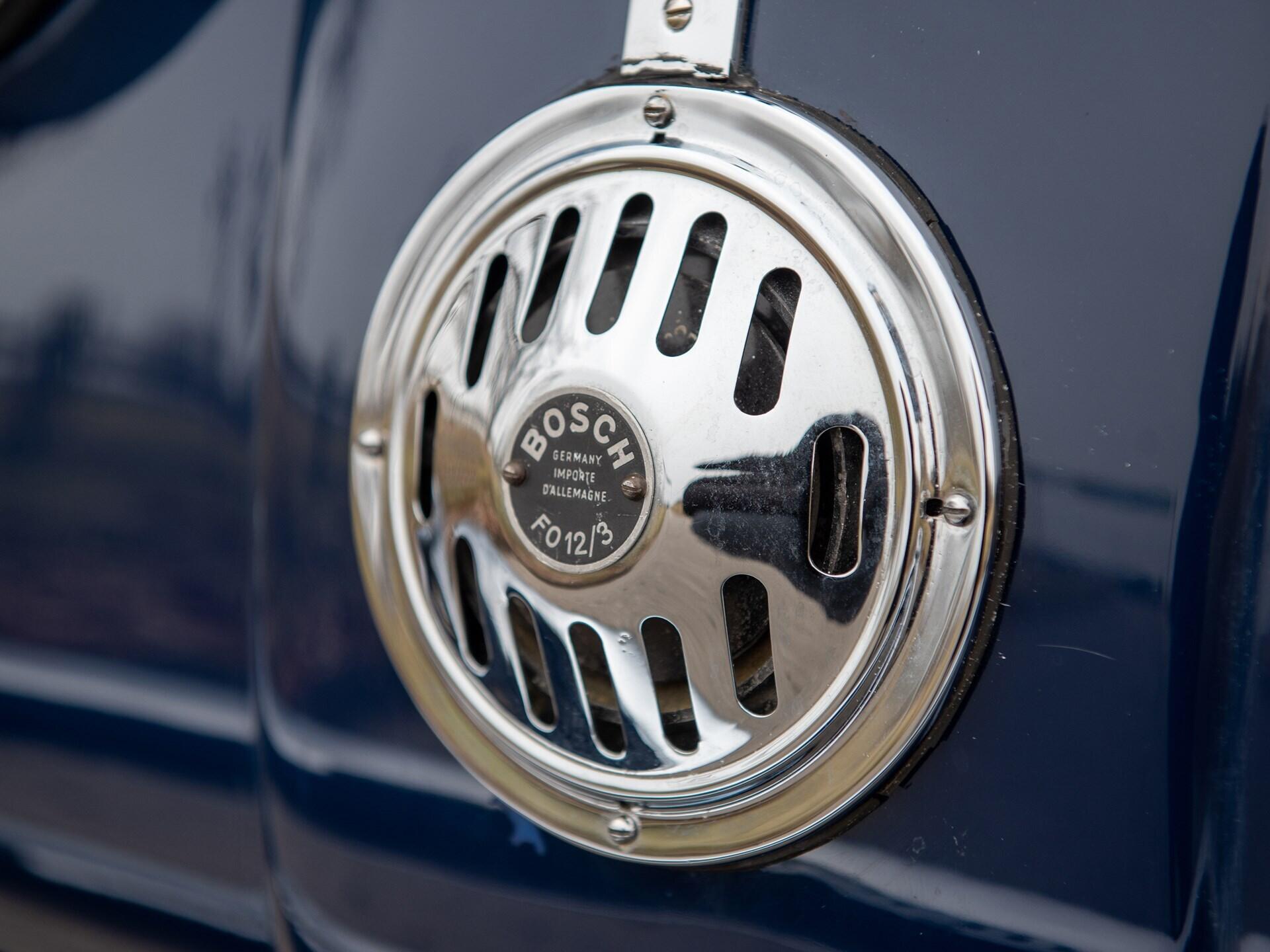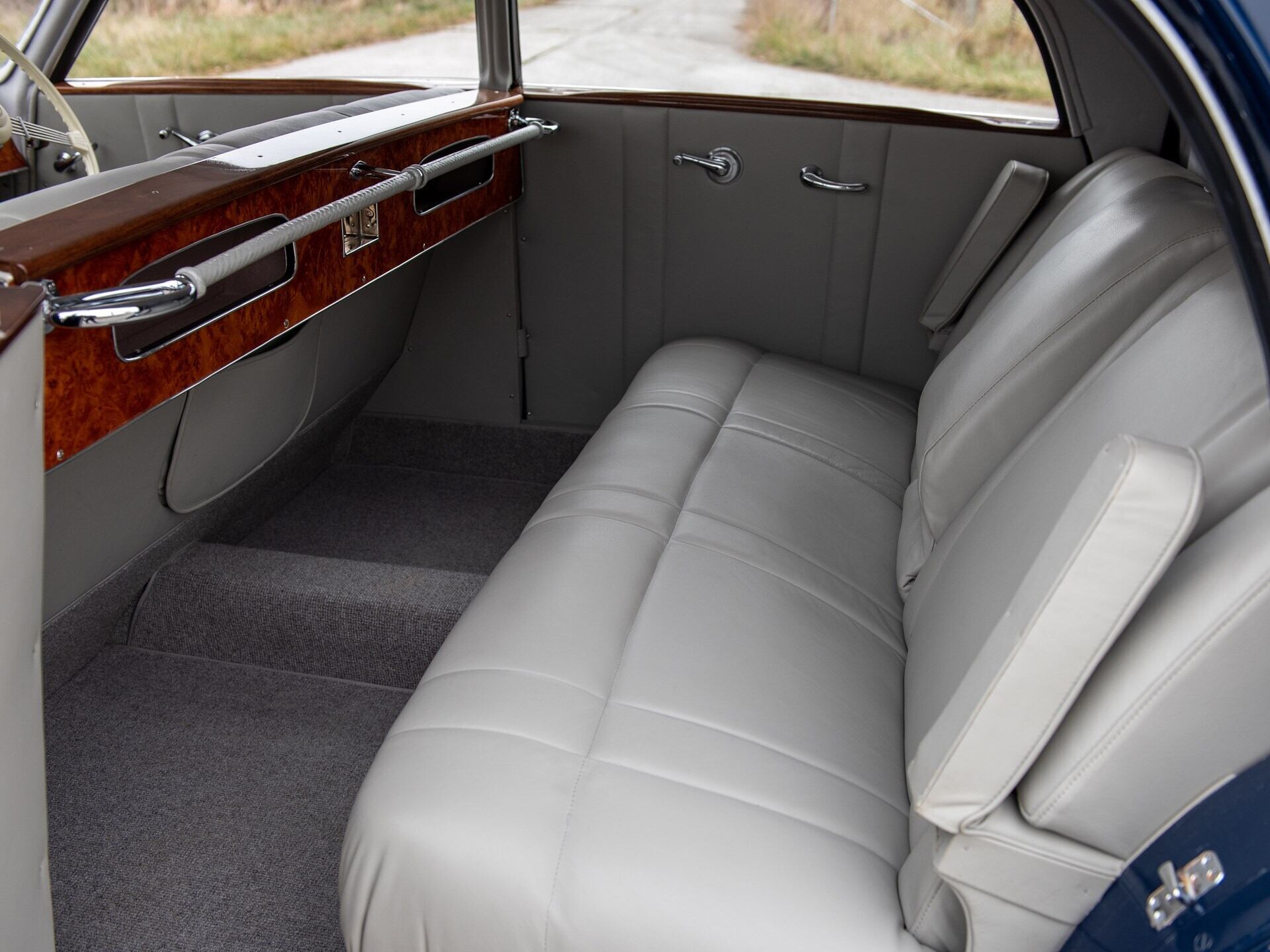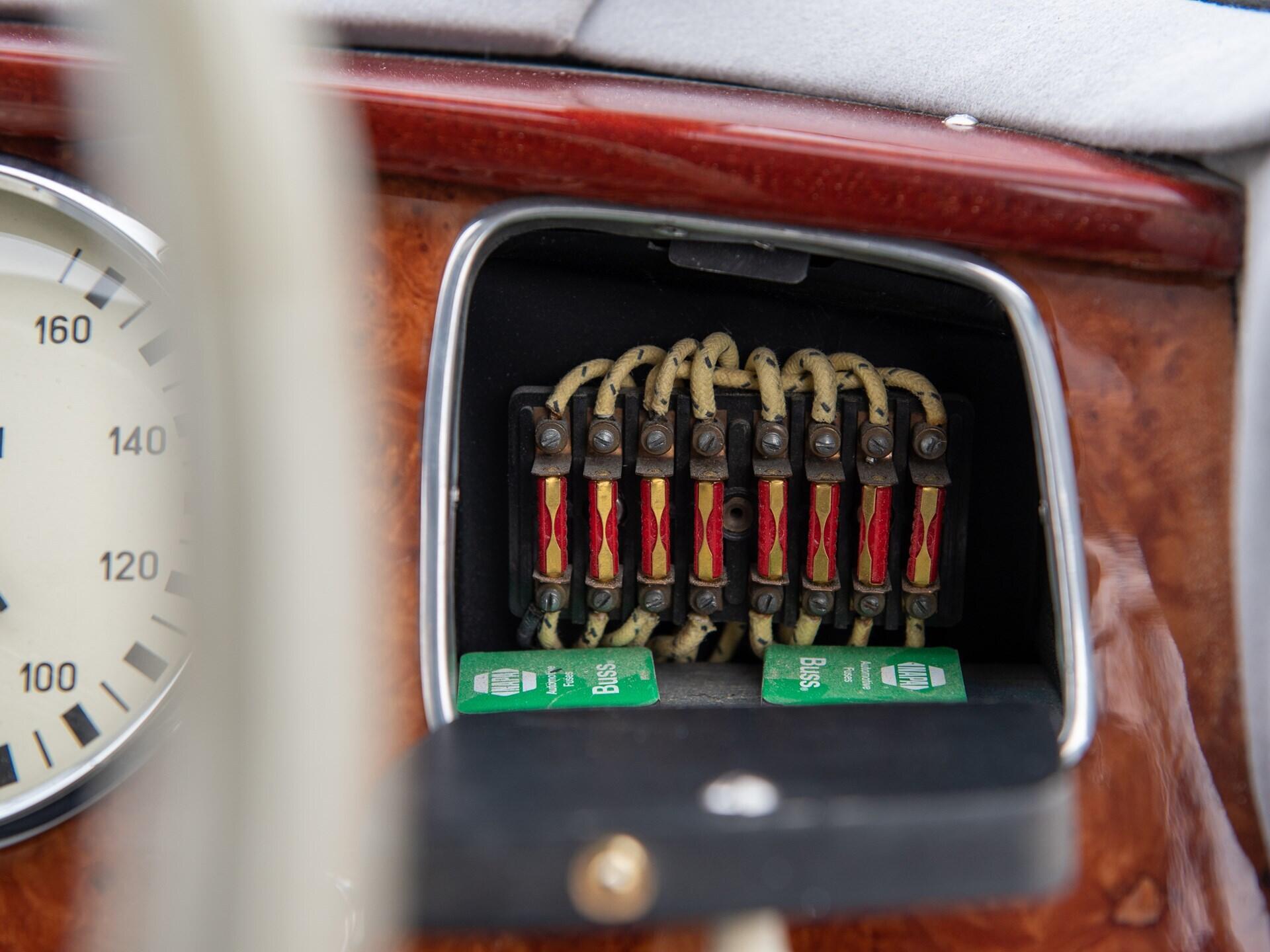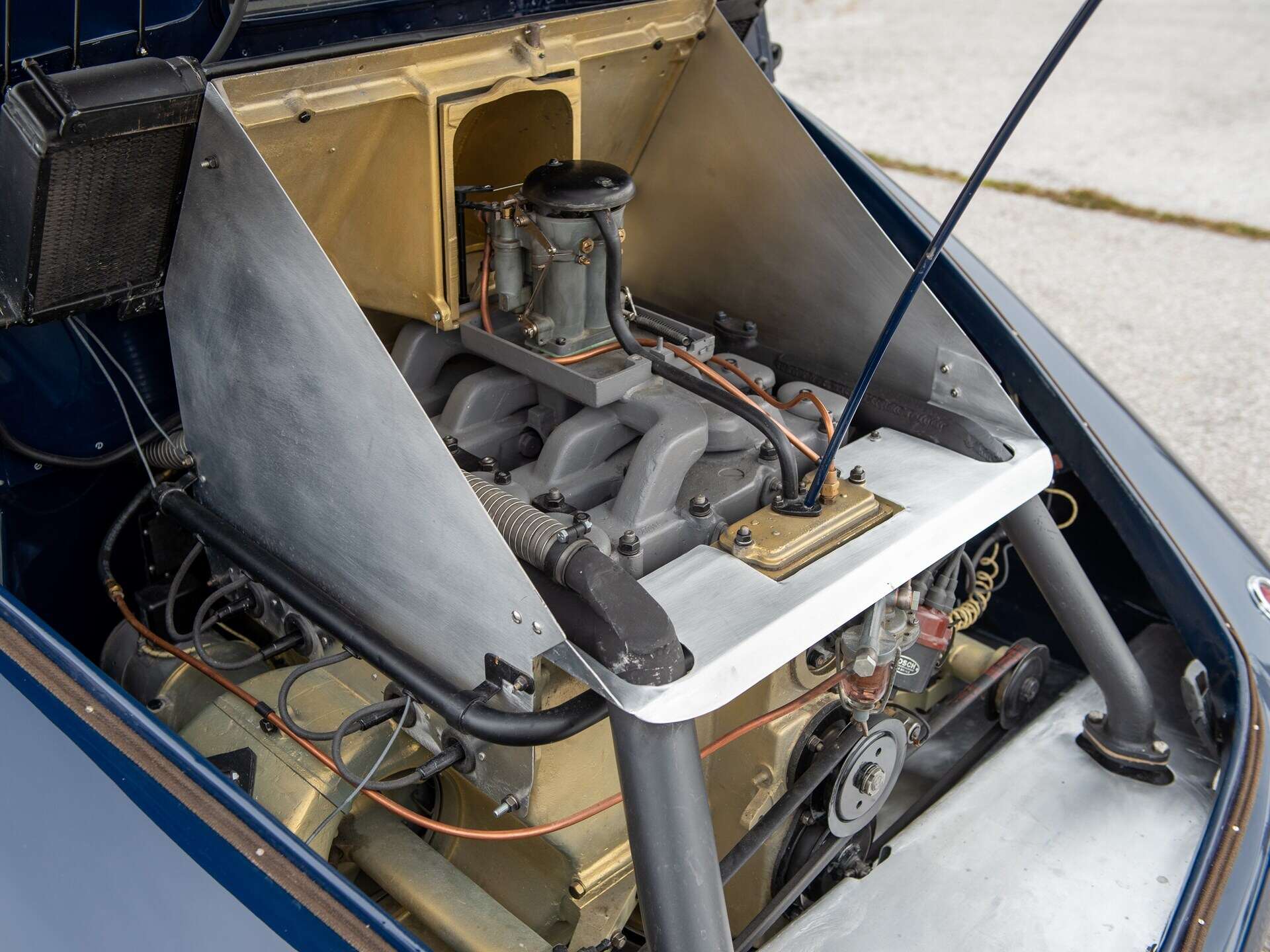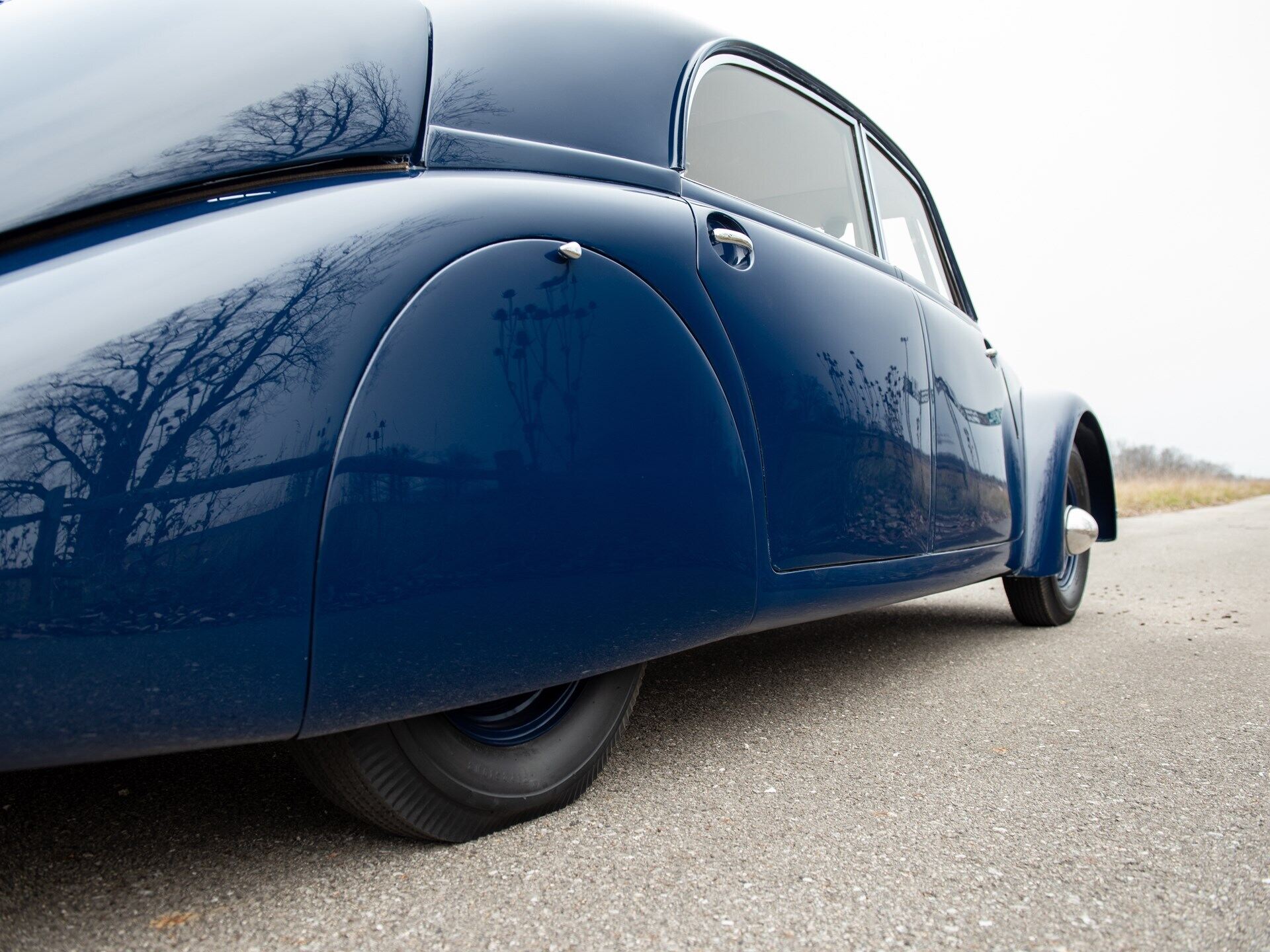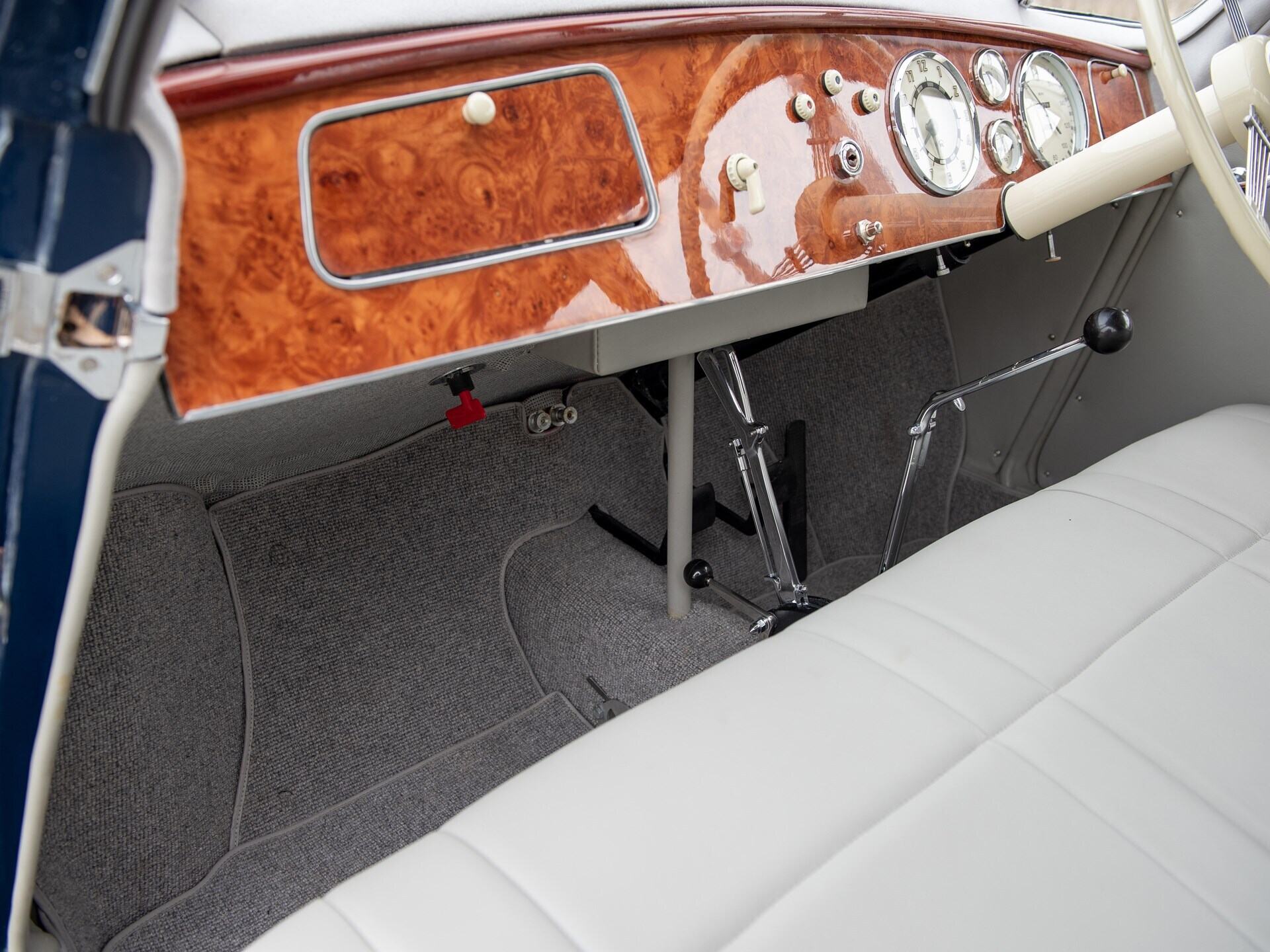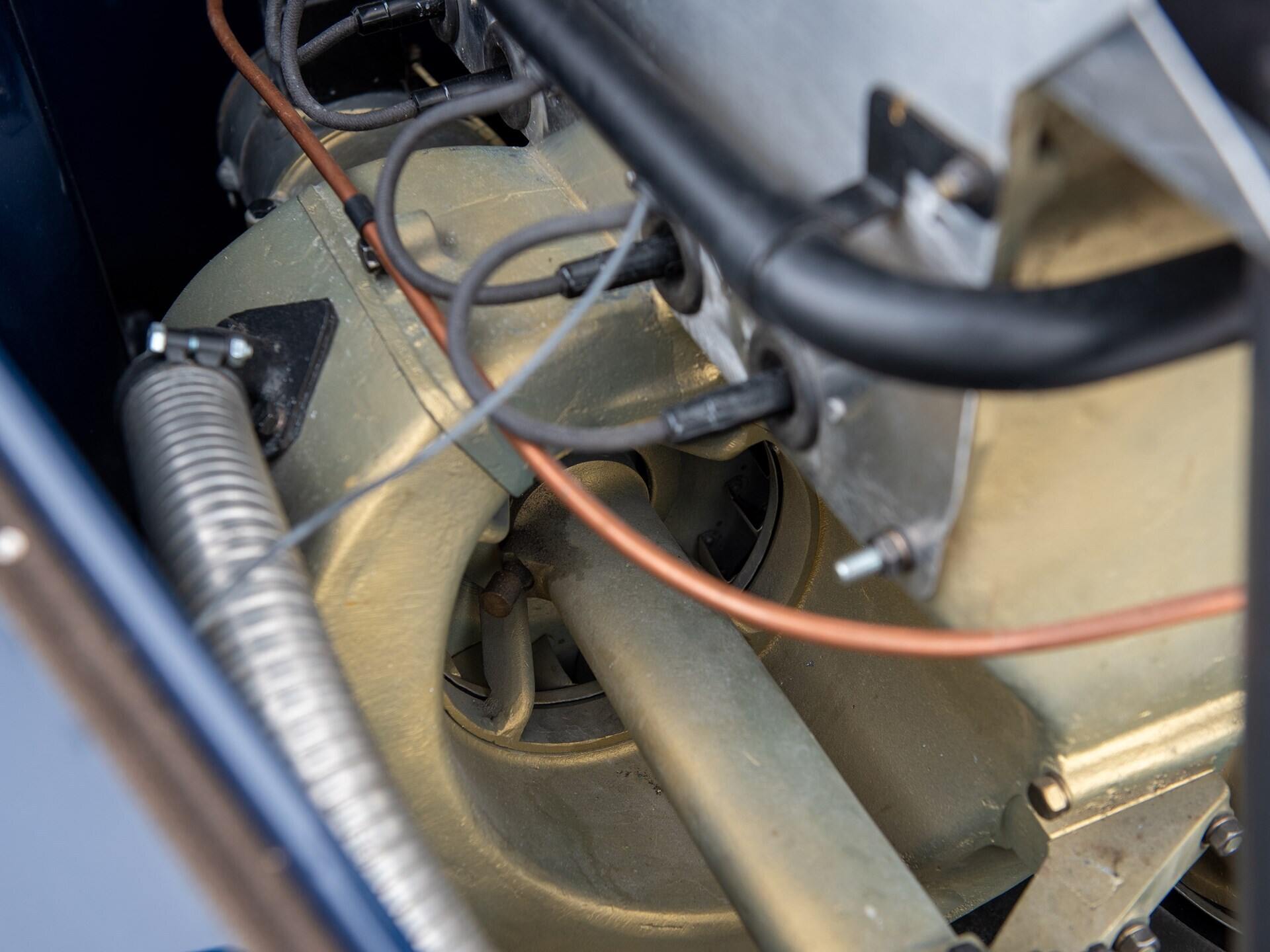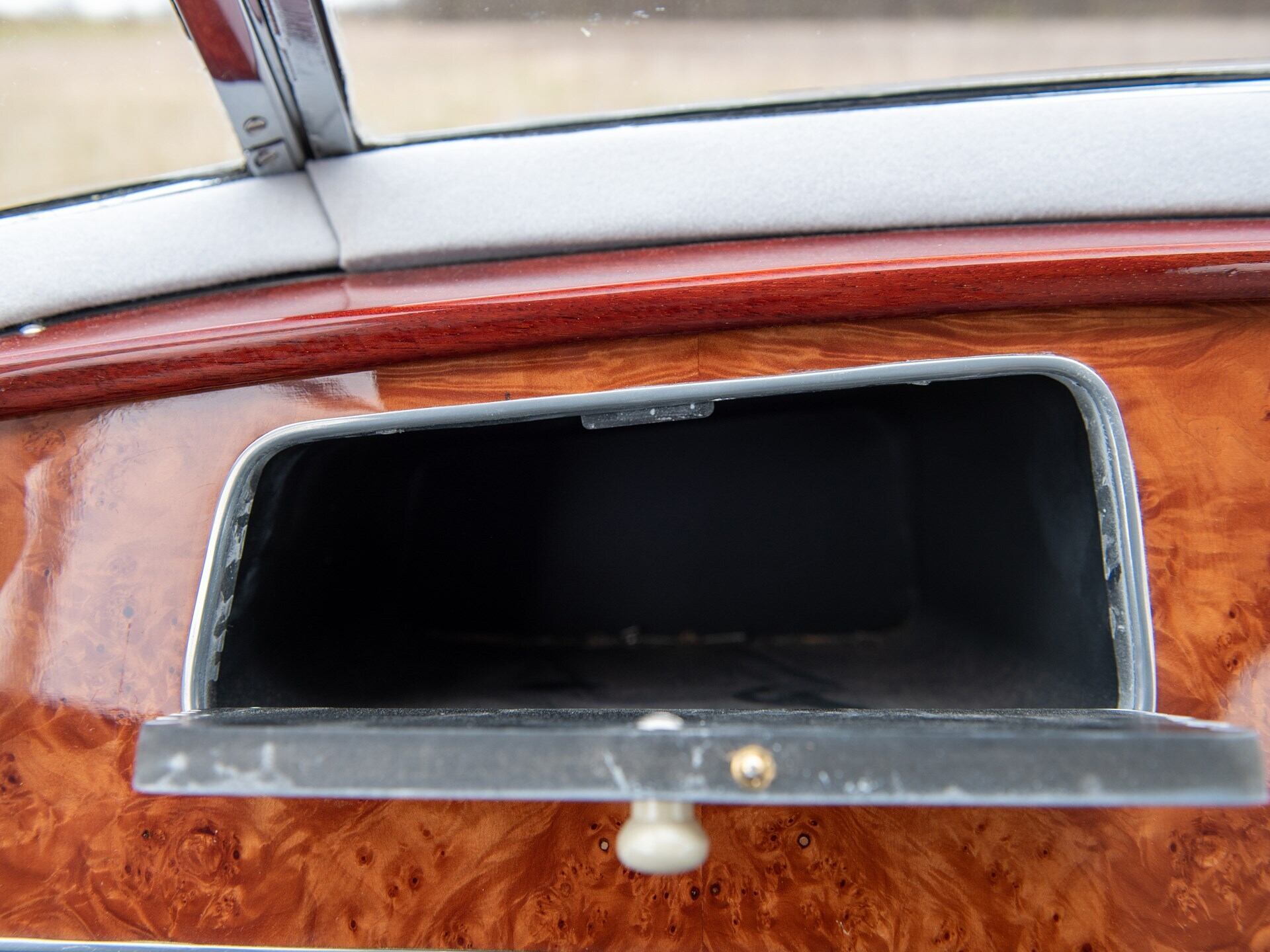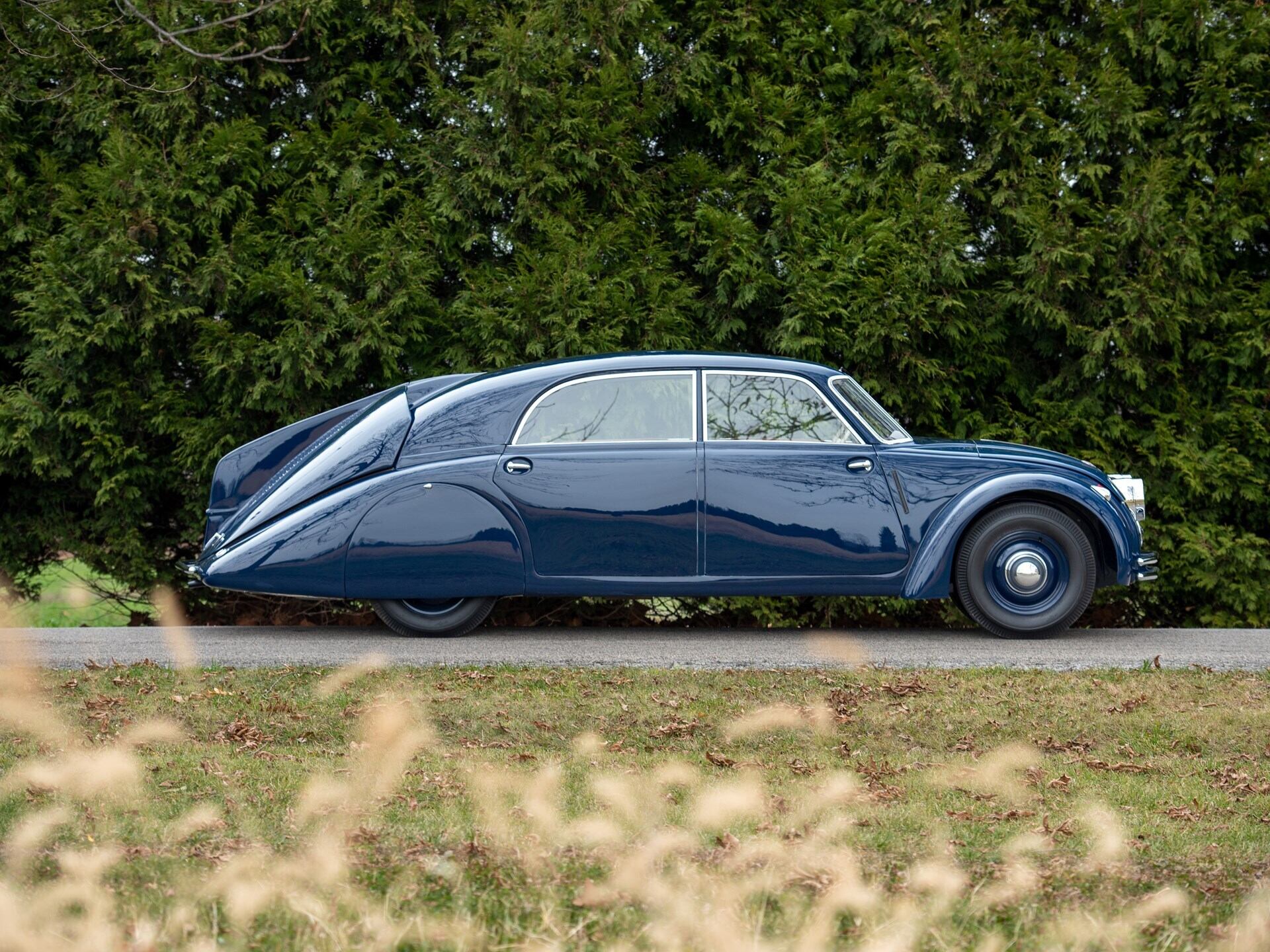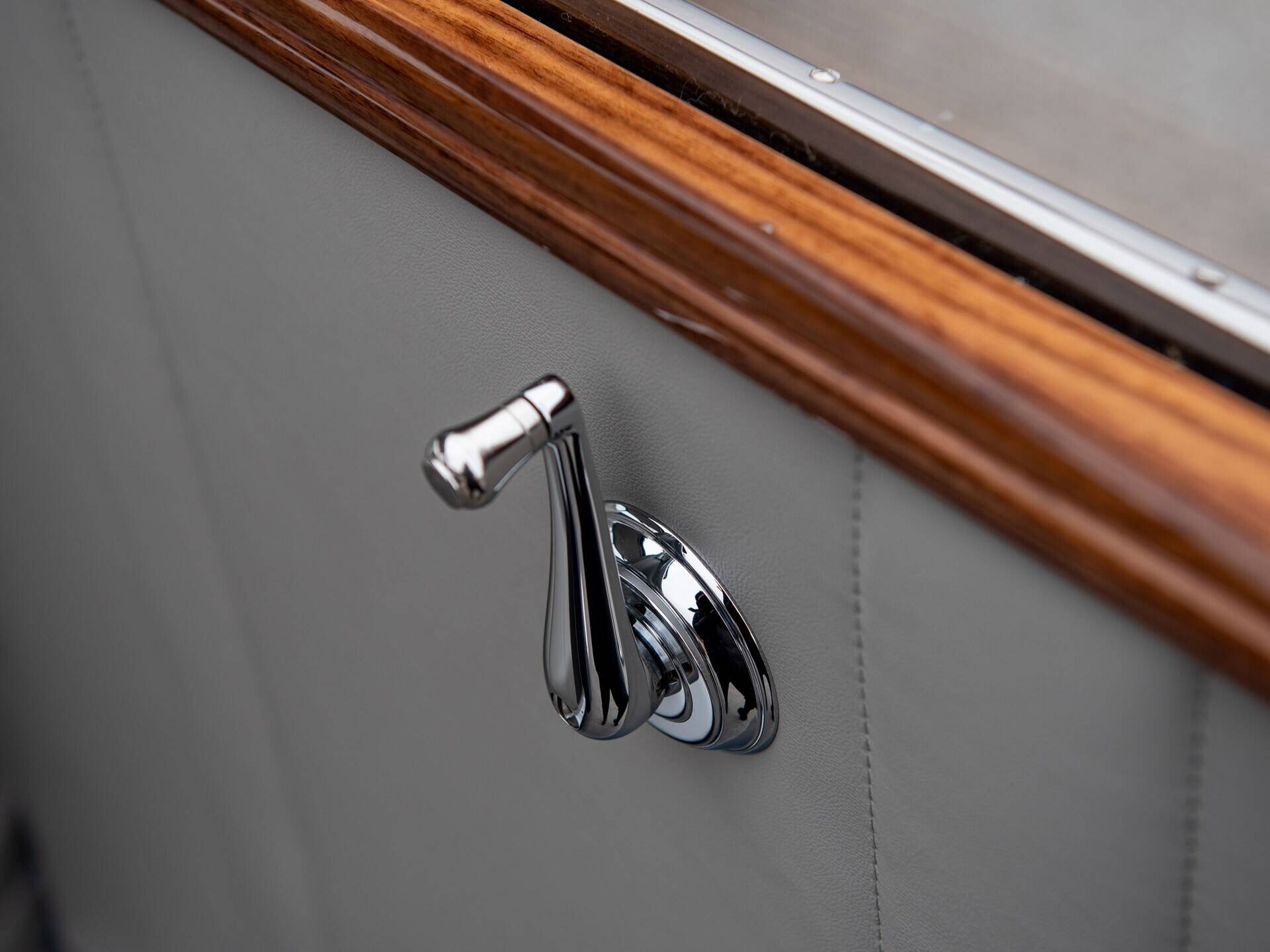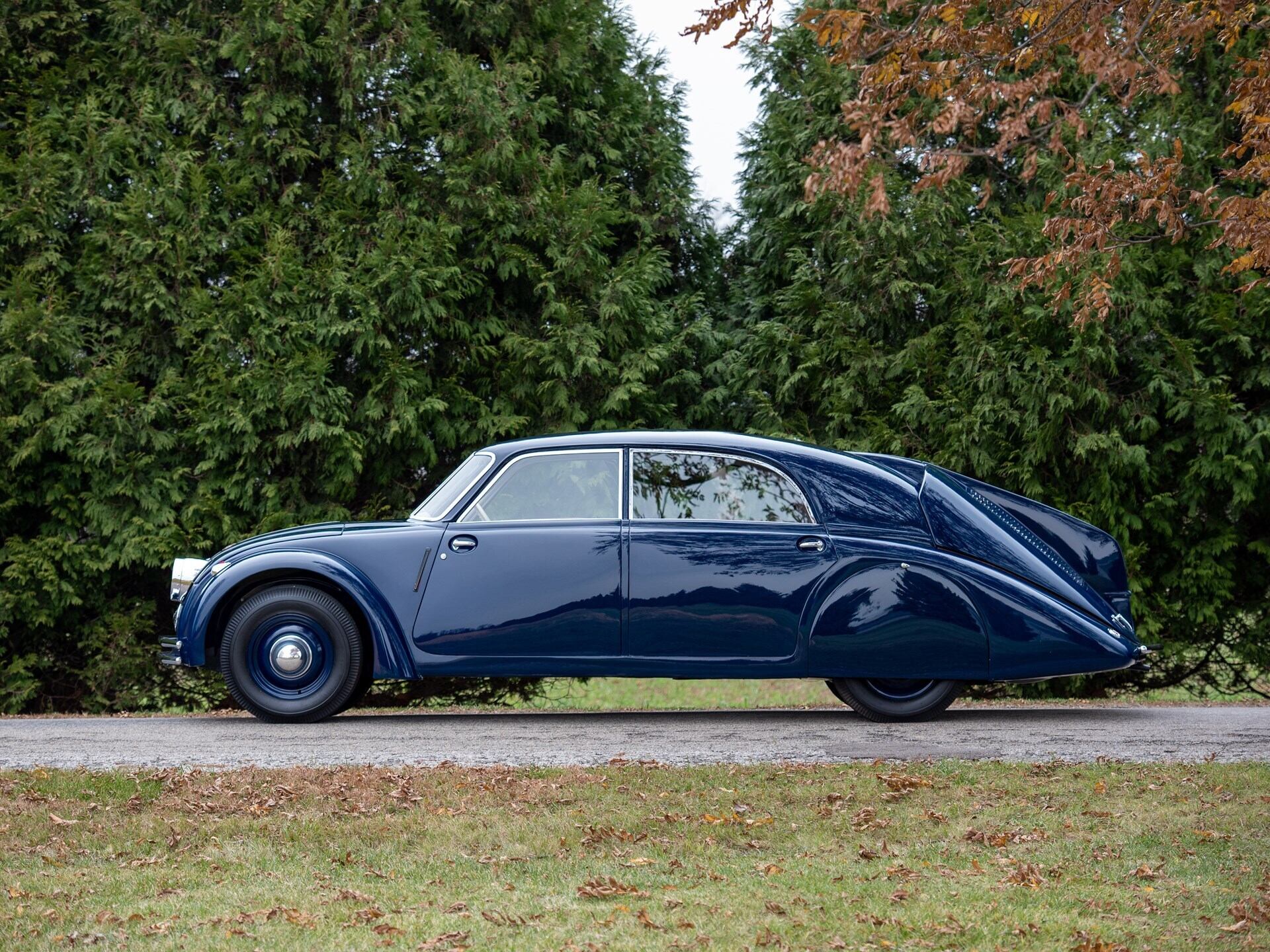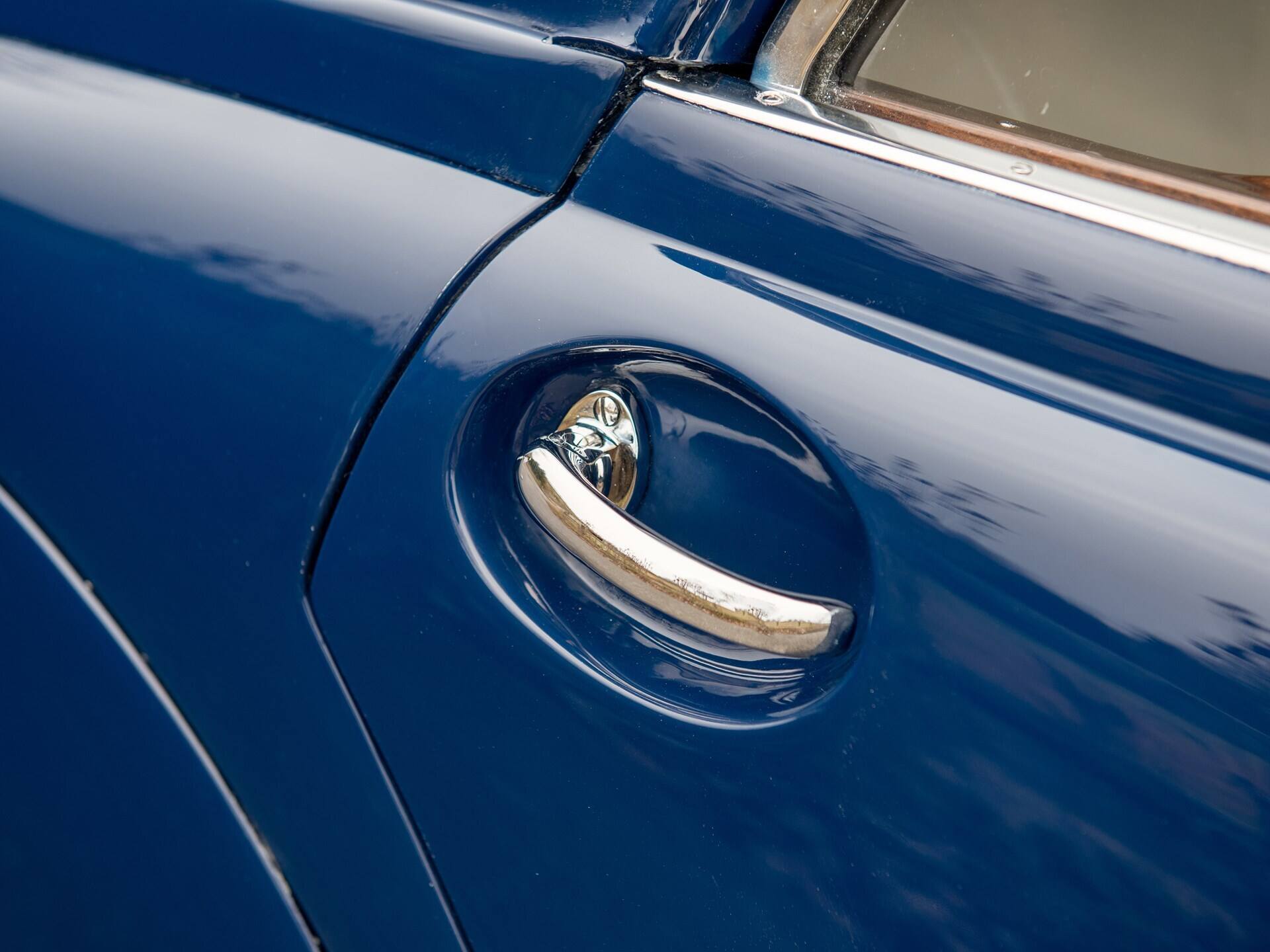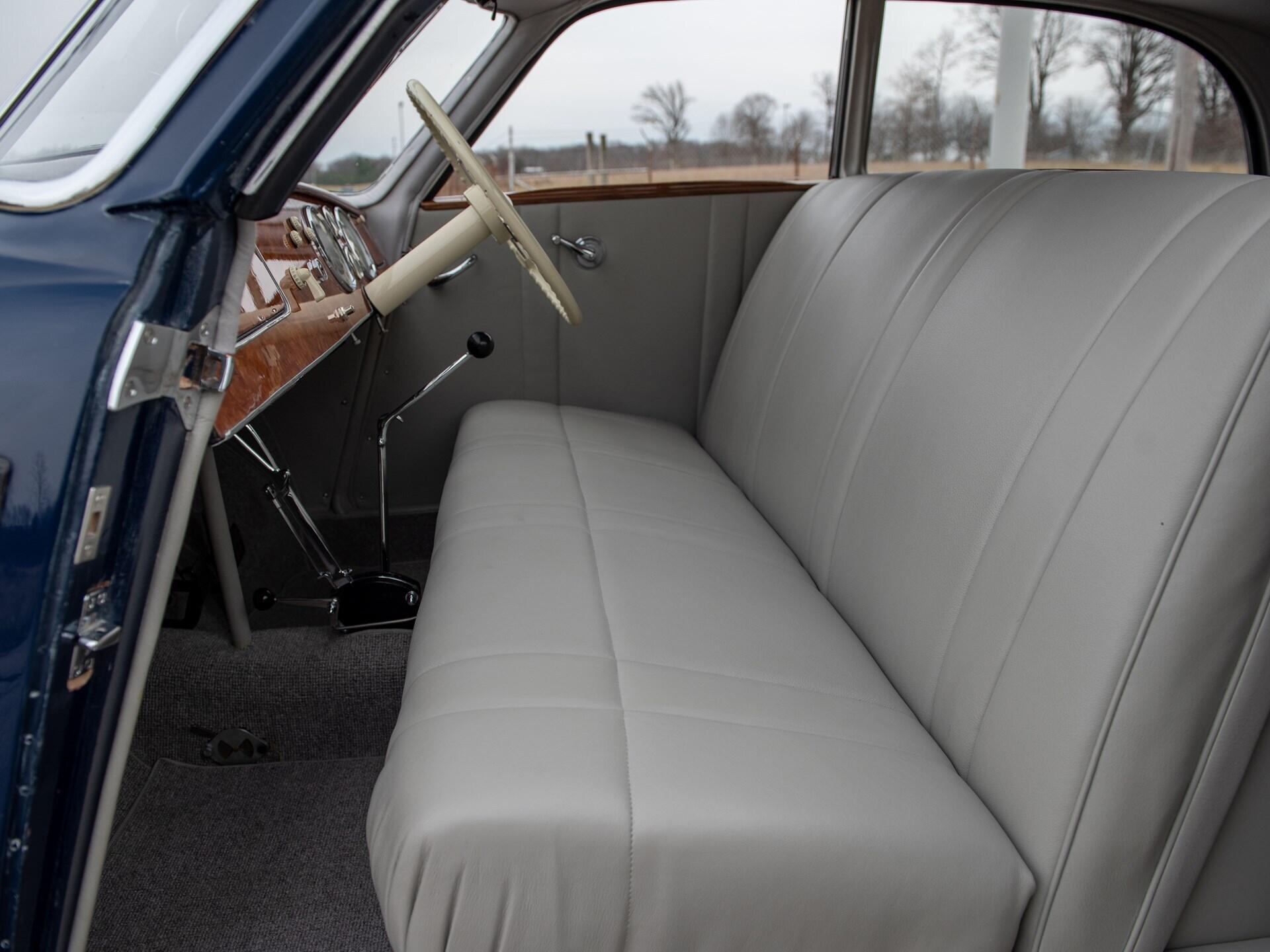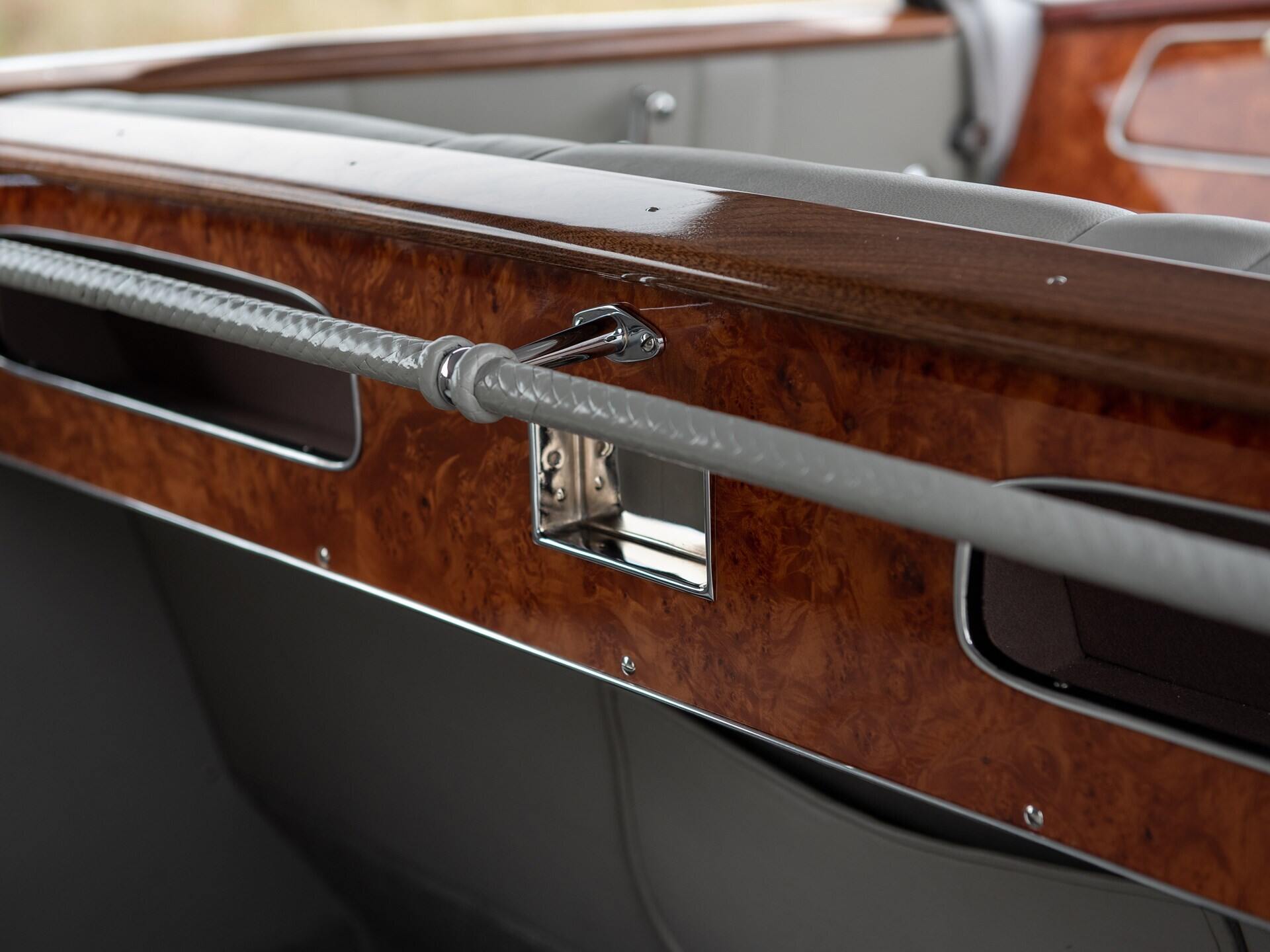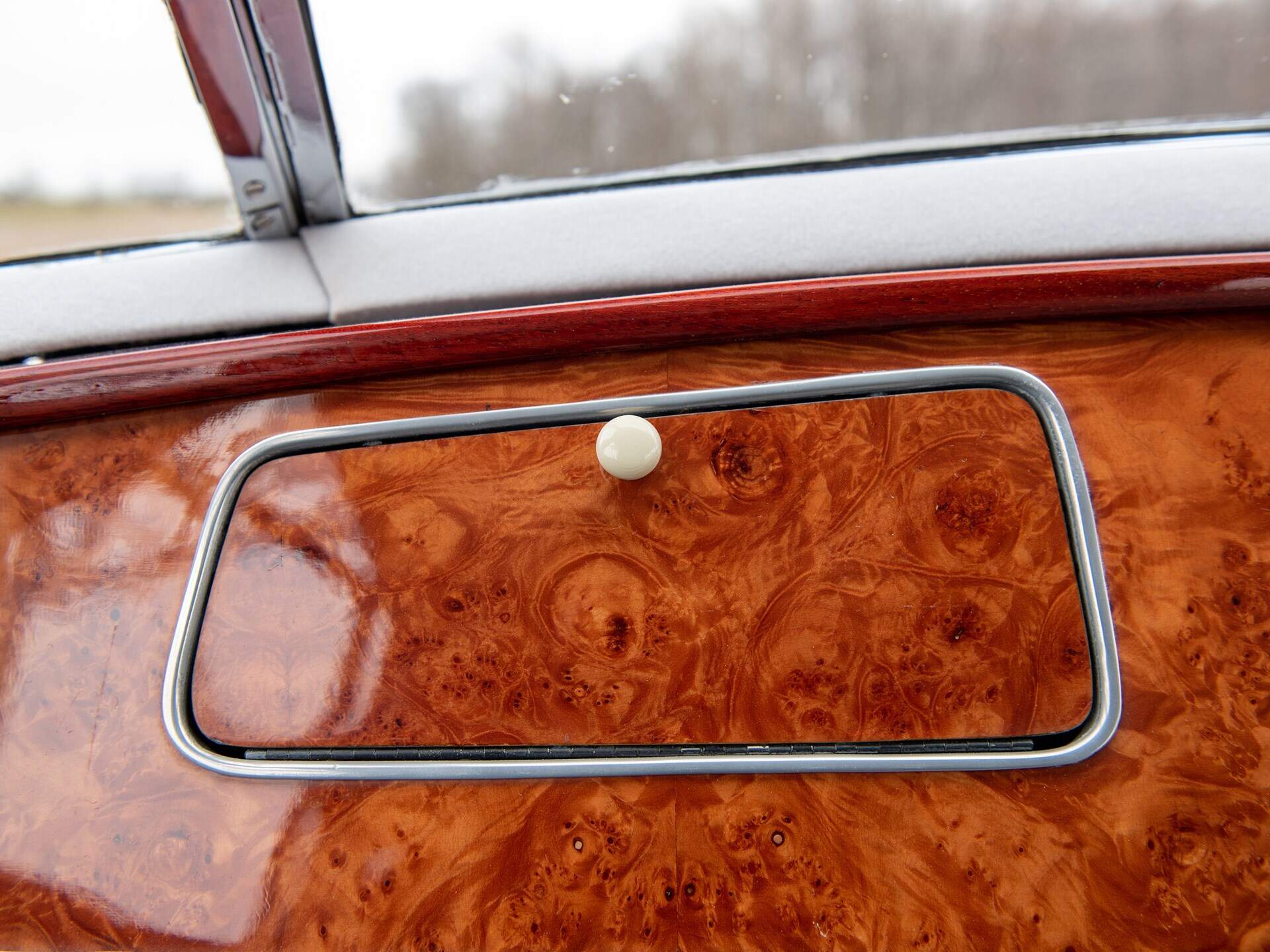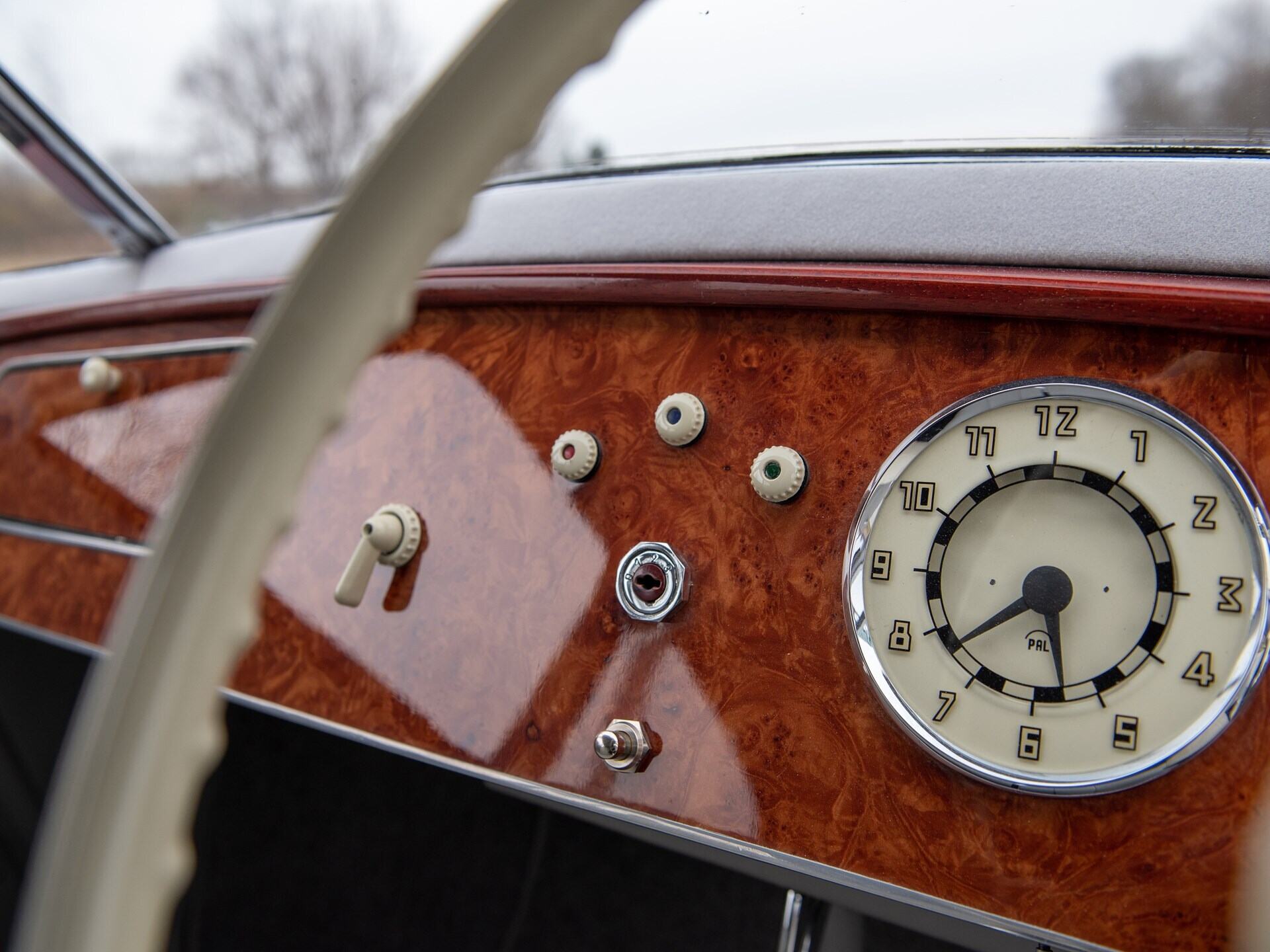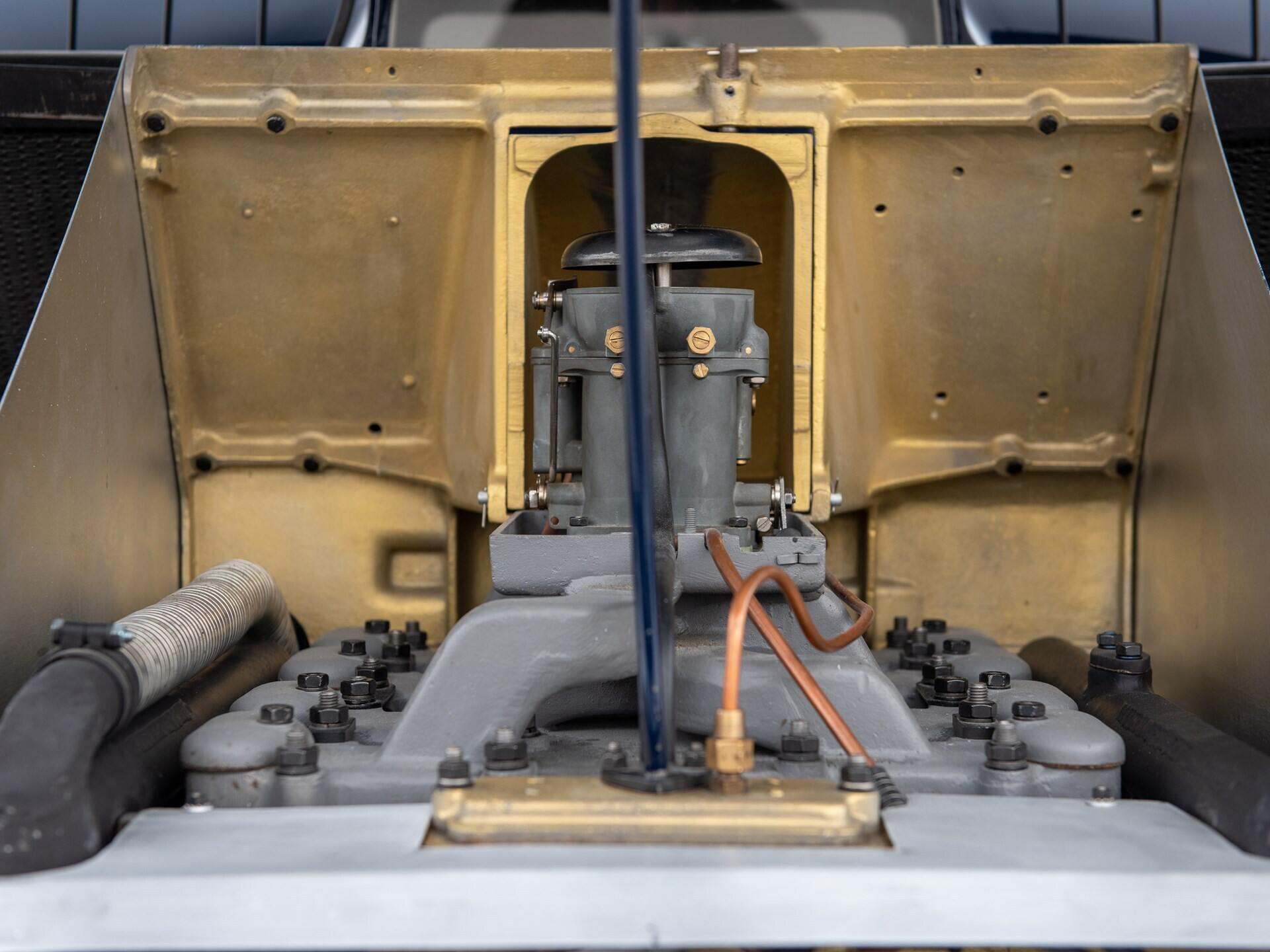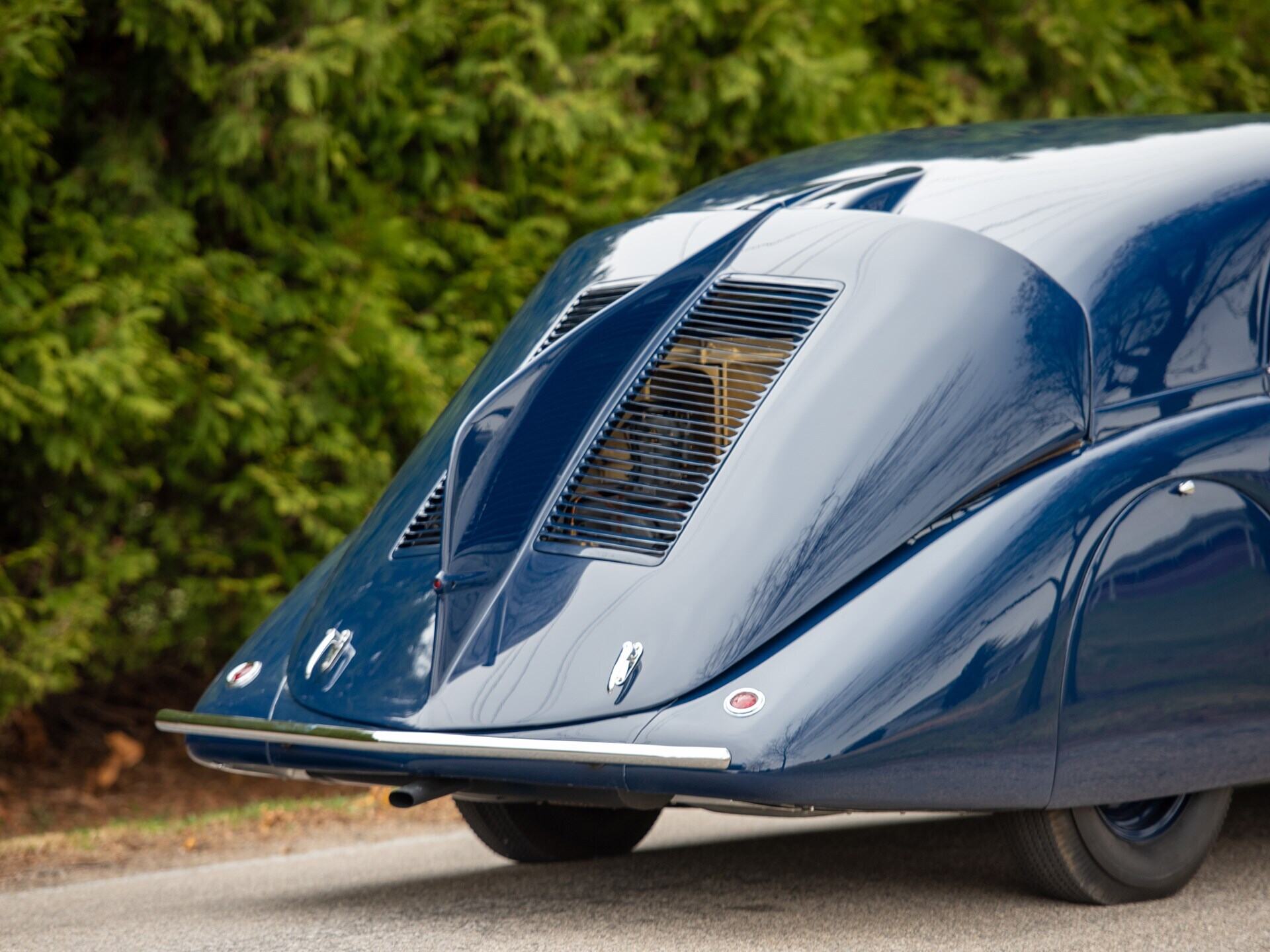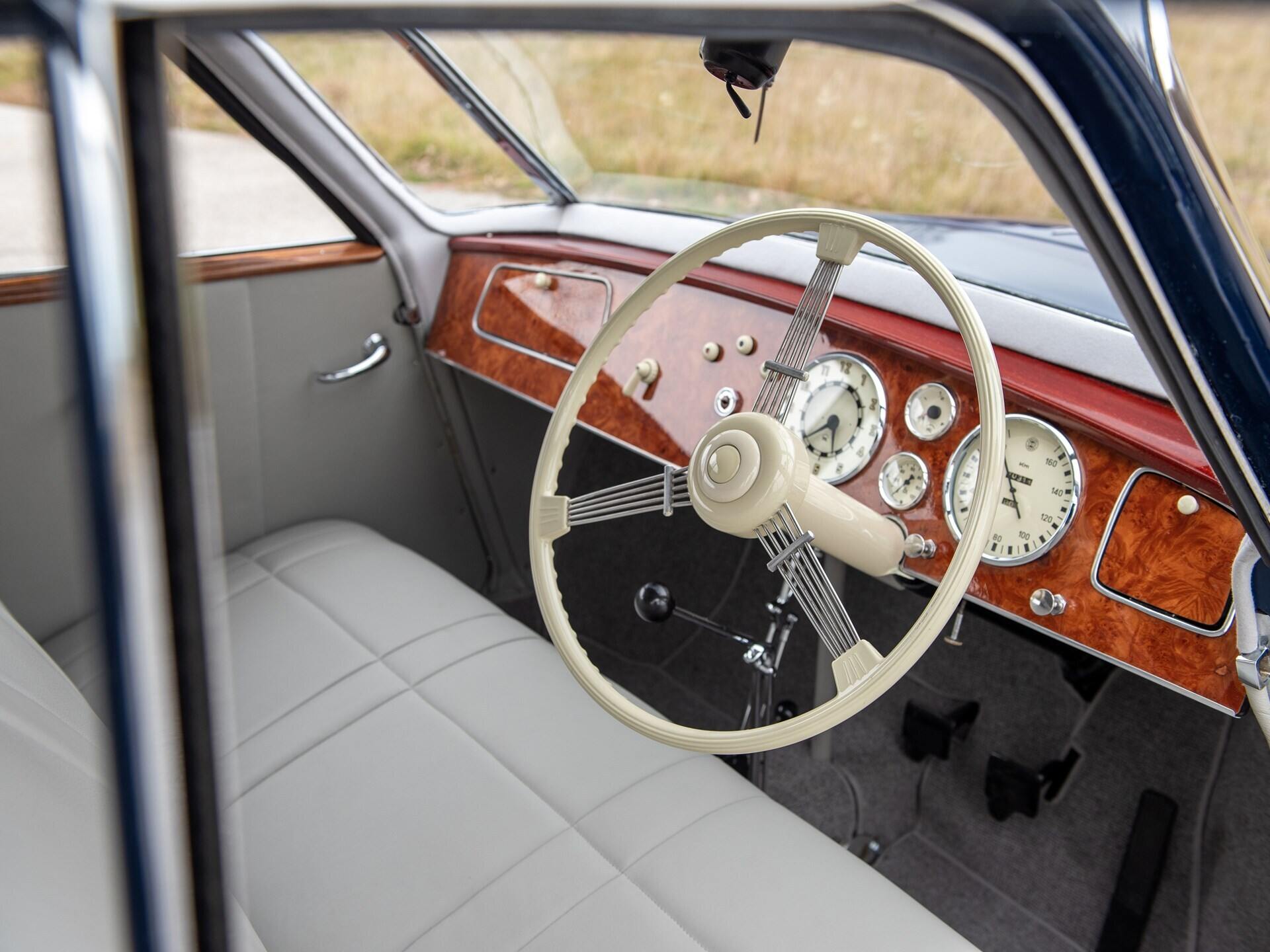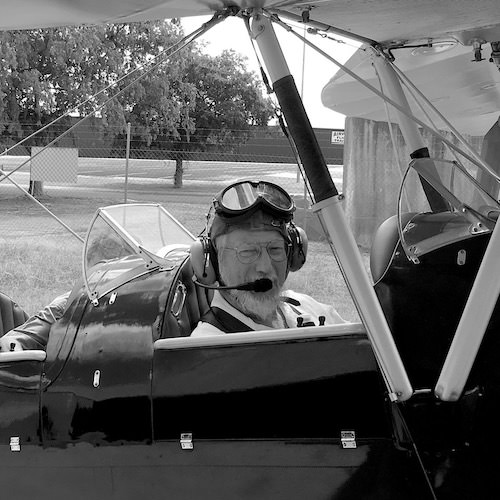 Jon Branch is the founder and senior editor of Revivaler and has written a significant number of articles for various publications including official Buying Guides for eBay, classic car articles for Hagerty, magazine articles for both the Australian Shooters Journal and the Australian Shooter, and he's a long time contributor to Silodrome.
Jon has done radio, television, magazine and newspaper interviews on various issues, and has traveled extensively, having lived in Britain, Australia, China and Hong Kong. His travels have taken him to Indonesia, Israel, Italy, Japan and a number of other countries. He has studied the Japanese sword arts and has a long history of involvement in the shooting sports, which has included authoring submissions to government on various firearms related issues and assisting in the design and establishment of shooting ranges.