The 416 Rigby was and is one of the best possible choices for someone who intends to hunt dangerous game but also wants his or her rifle to be suitable for non-dangerous game including African plains game, elk or moose, a trophy Maral in Kazakhstan, or Sambar deer in south eastern Australia. It is a cartridge that is rather more flexible than many might realize, especially if the shooter is a reloader. Suitable .416″ bullets can be had from Nosler and Barnes amongst others that range in weight from 350grains for the Barnes TSX or Tipped TSX up through to the standard 400-410grains up to 450grains from Norma. The cartridge is almost as adaptable as the venerable 375 Holland and Holland Magnum and, despite its additional power, is usable for pretty much anything on planet earth that walks or crawls. Loaded with a Barnes 350grain Tipped TSX with a ballistic coefficient of .444 and a muzzle velocity of 2600fps this is a cartridge that could be zeroed at 250yards producing a maximum 4.17″ high trajectory between 125-150 yards and a drop of 4.89″ at 300yards. Thus loaded it becomes a viable 300yard rifle, its trajectory curve being very similar to Federal 375 Holland and Holland ammunition with the 260grain bullet. Wind drift figures for the two cartridges are near identical.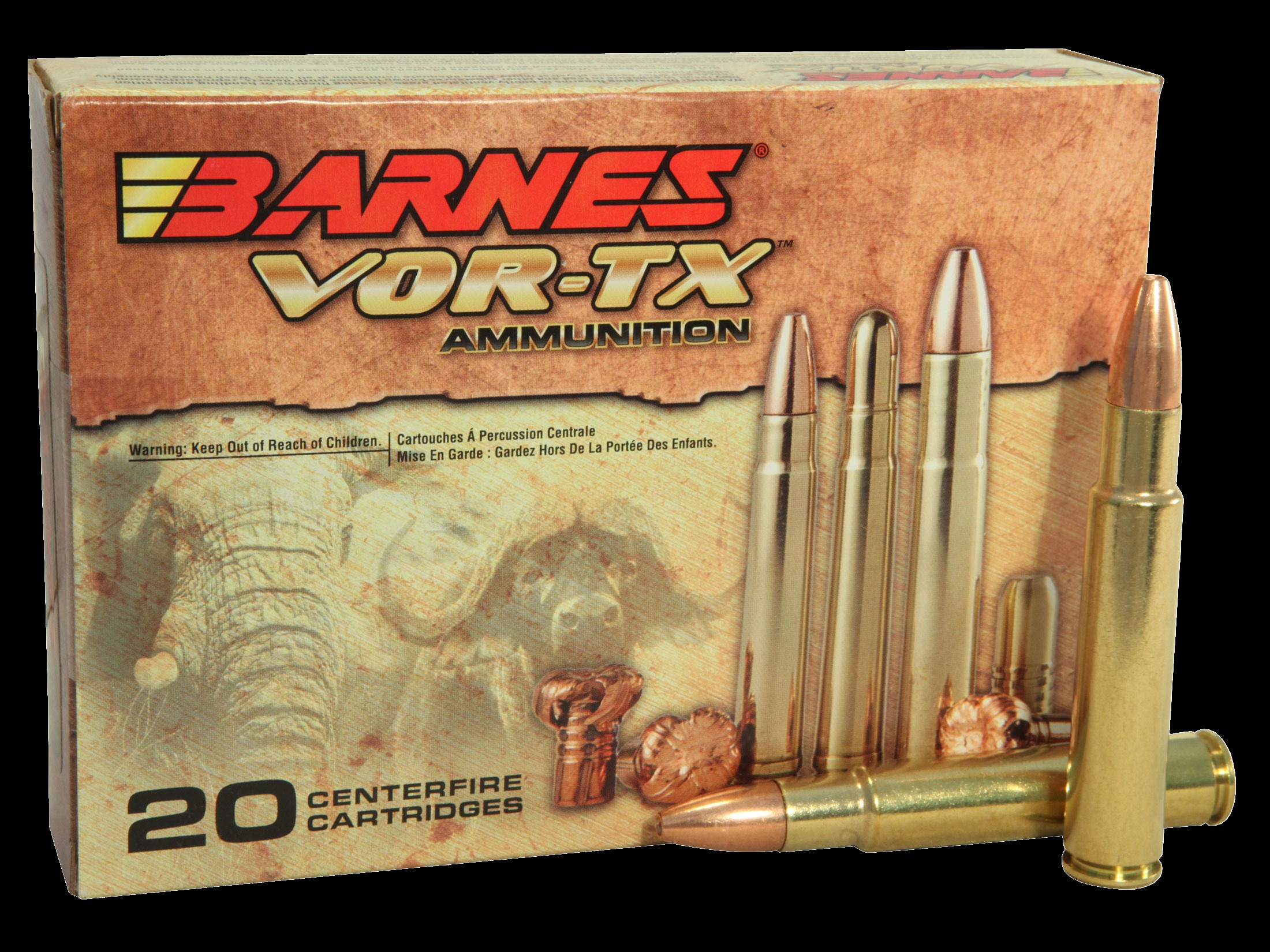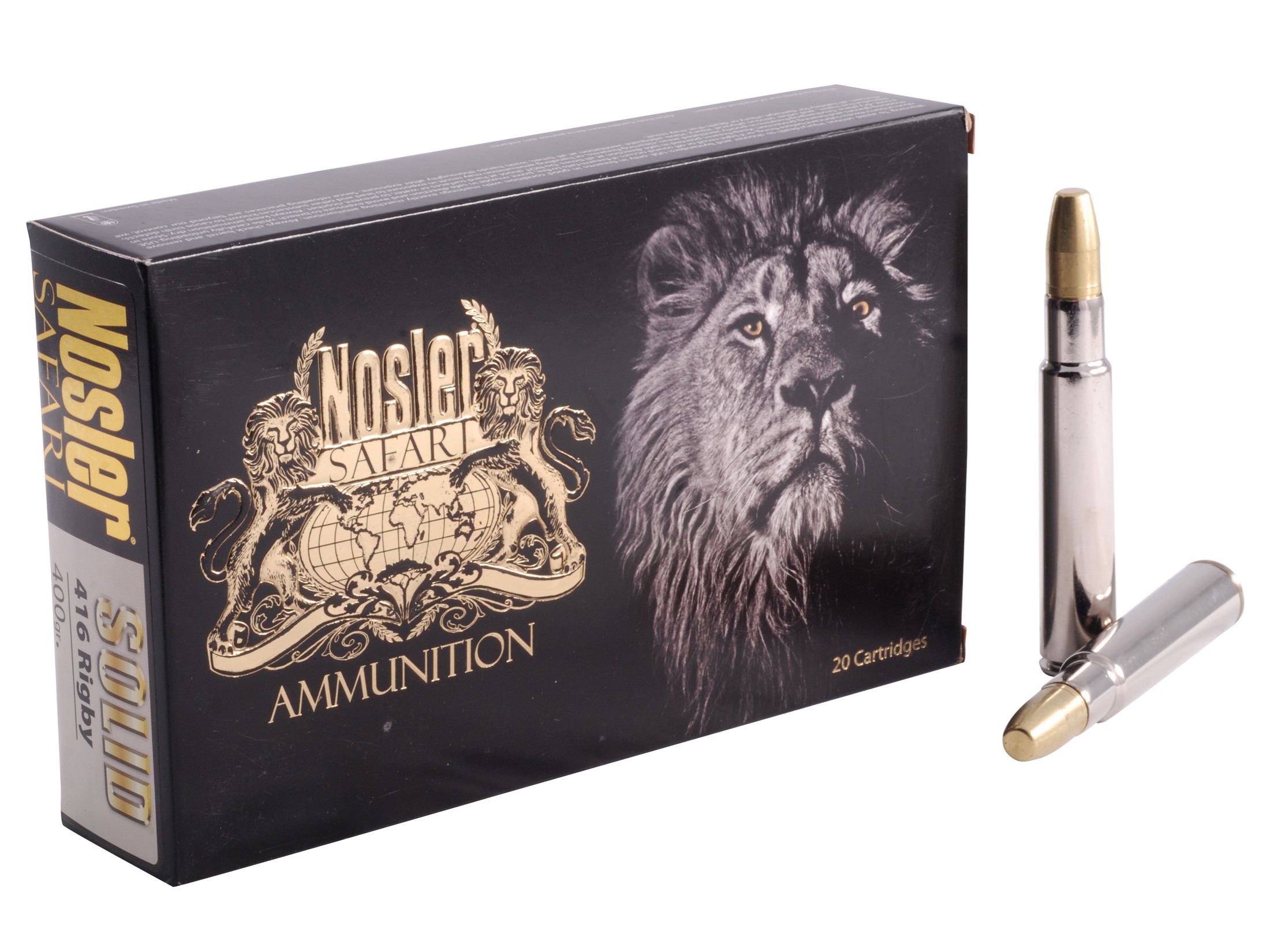 In addition to its flexibility the 416 Rigby comes chambered in a surprisingly wide array of rifles from the less expensive CZ 550 to the new Rigby Big Game Rifle we featured in our previous post. It will also be found in second hand and collectible rifles such as the Medwell & Perrett below which was offered by Sotheby's in August 2008.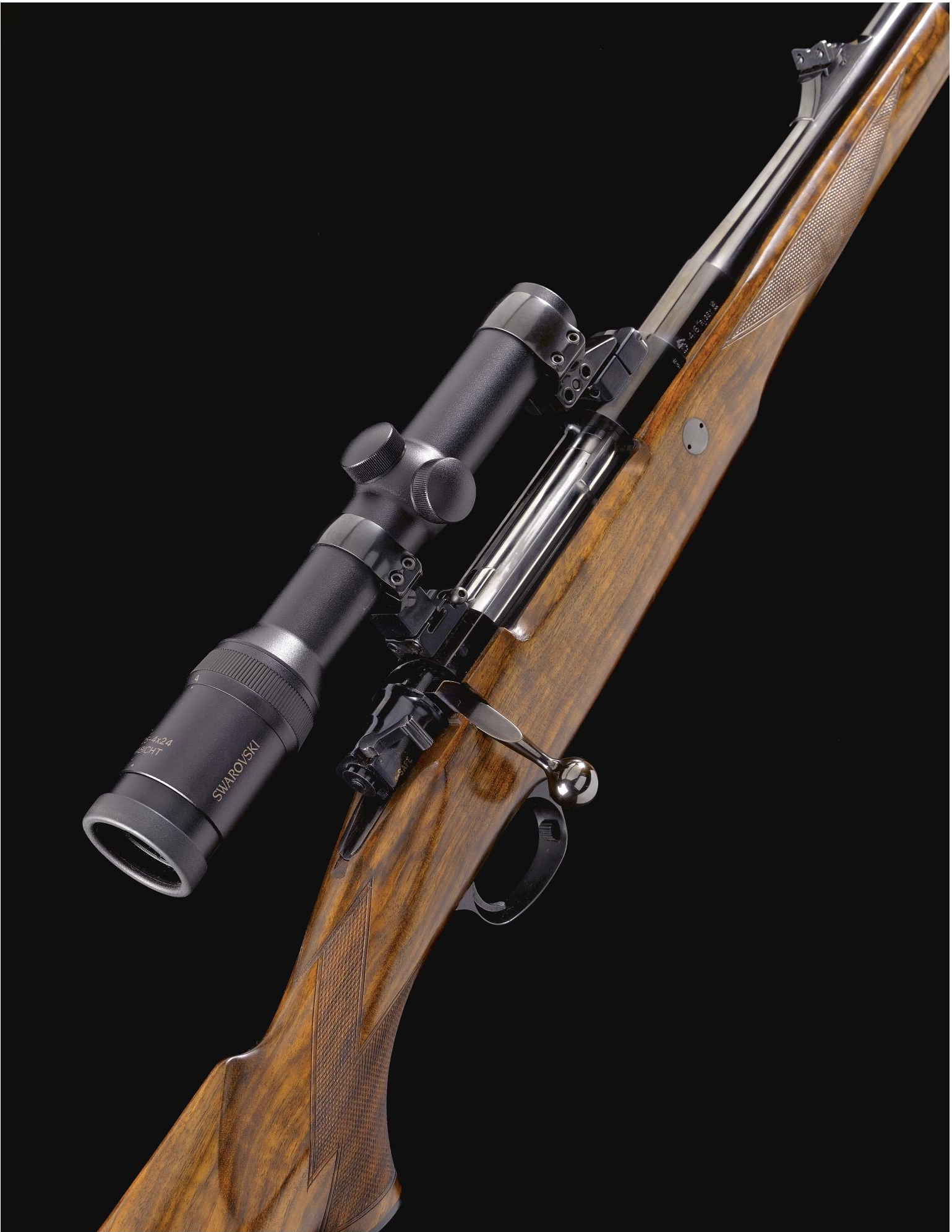 To see this Medwell & Perrett 416 Rigby at Sotherby's click here.

To see the catalog page for the CZ 550 American Safari Magnum from CZ USA click here.
The 416 Rigby began life in 1911. Designed by John Rigby himself of John Rigby & Company, the cartridges being manufactured in Britain. The British had a well earned reputation for creating excellent bullets for big game and dangerous game so the 416 Rigby had an advantage in that it quickly developed a reputation for reliable bullet performance as well as excellent ballistic performance. It was chambered in top-shelf magazine rifles which further enhanced its reputation. Rigby initially made the rifle on Magnum Mauser actions, a practice that has been re-introduced on the new Rigby rifles being made in London. 416 Rigby rifles were also made on the smaller and lighter standard Mauser actions which seemed to accommodate the big cartridge well.  The Medwell & Perrett rifle pictured above looks to be one of those. The most famous user of the 416 Rigby built on a standard Mauser action was Harry Selby who was launched into fame when the American writer Robert Ruark wrote a book called "Horn of the Hunter" about him. You can find the book on Amazon.com if you click here. Later Ruark wrote a novel "Something of Value" inspired by Harry Selby's life, which was made in to a movie in 1957. You'll find the novel if you click here, and you'll find the movie if you click here. The trailer for the movie is below.

Other famous users of the 416 Rigby were John Taylor, famous for his book "
African Rifles and Cartridges
", and famous American big game hunter Jack O' Connor.
The Second World War dried up supplies of the Magnum Mauser action so for a time 416 Rigby rifles were built on the Enfield M-17 (almost identical with the Enfield P-14) actions and on the Czechoslovakian BRNO. The military surplus Enfield M-17 and P-14 actions are not to be confused with the Lee Enfield. They are similar to the Mauser 98 but big and clunky with a bolt handle that is "crooked as a dog's hind leg". They were however quite popular for creating magnum action rifles at low cost during the post war years well up into the 1980's.
During the early seventies when I became seriously involved in the shooting sports supplies of 416 Rigby cartridges and reloading components pretty much dried up. The cartridge was not easy to create from something else that was available. BELL Laboratories did some production but, as the rifles themselves were quite scarce, only a few hundred original Rigby 416's having been built, supplies ended and the old rifles were consigned to collectible status. The re-birth of the caliber was a multi-faceted affair. Wildcatters used 375 H&H brass necked up to accommodate 416 bullets, and then Remington created the 416 Remington. That ensured there would be .416″ bullets available. Then Ruger created their Ruger Model 77 RSM Magnum Mk II in 416 Rigby, lots sold, and demand for ammunition made production of the 416 Rigby viable again.

Today the 416 Rigby is increasingly popular, ammunition choices are good, and adequate reloading data is available. Both Nosler and Barnes publish their reloading data on-line.
Cabellas Federal 416 Rigby Ammo click here.
Cabellas Hornady 416 Rigby Ammo click here.
Cabellas Fusion Safari 416 Rigby Ammo click here.
Nosler reloading data for their 400grain Spitzer and Solid bullets (Courtesy of Nosler)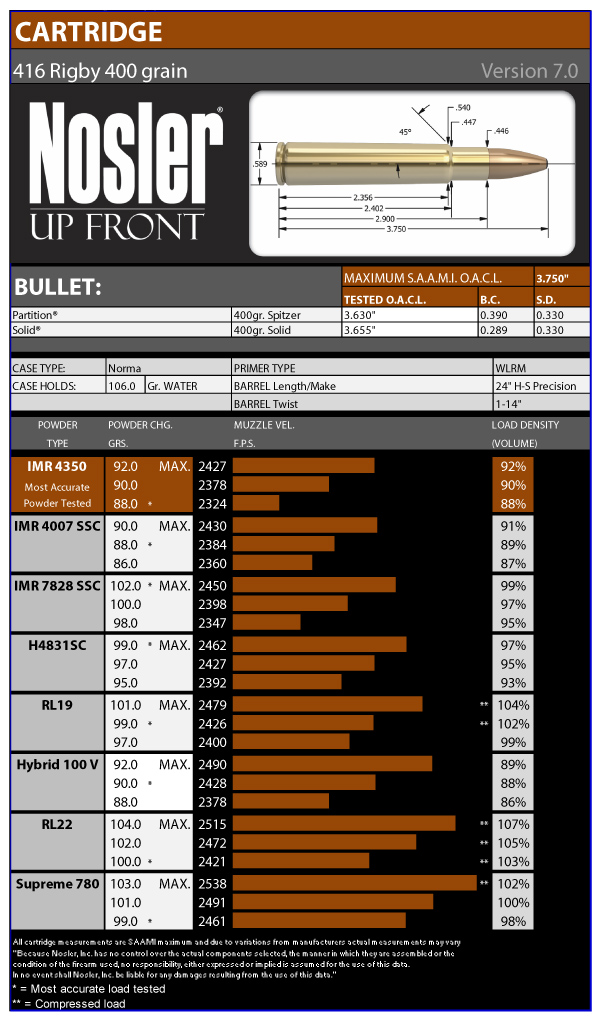 To visit Nosler's web published reloading data for all calibers click here.
Barnes reloading data for their bullets in the 416 Rigby (Courtesy of Barnes Bullets)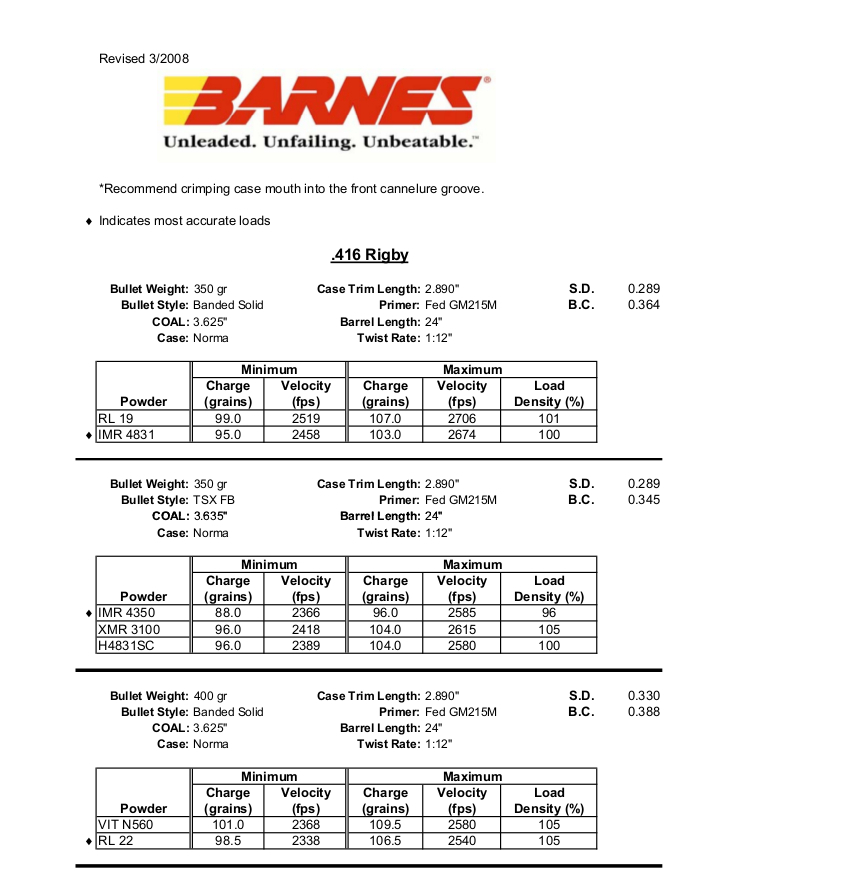 To visit Barnes Bullets published reloading data for all caliibers click here.
Cartridge Case Dimensions for the 416 Rigby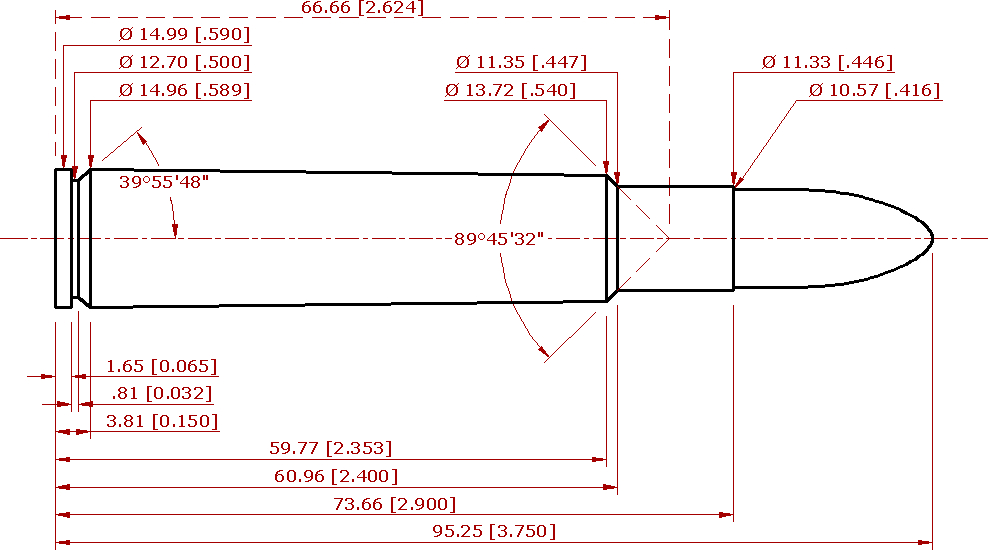 The 416 Rigby is now a popular big game/dangerous cartridge, there are good options for anyone wanting a rifle in this classic, near legendary caliber. The caliber can be used on all manner of non-dangerous big game. It is also a caliber with a well earned reputation for reliability when you intend to face something much bigger than you, something that might just decide it wants to reduce you to a red stain in the dust. If you are going into a situation such as that then that 416 Rigby in your hand is going to be a source of considerable comfort.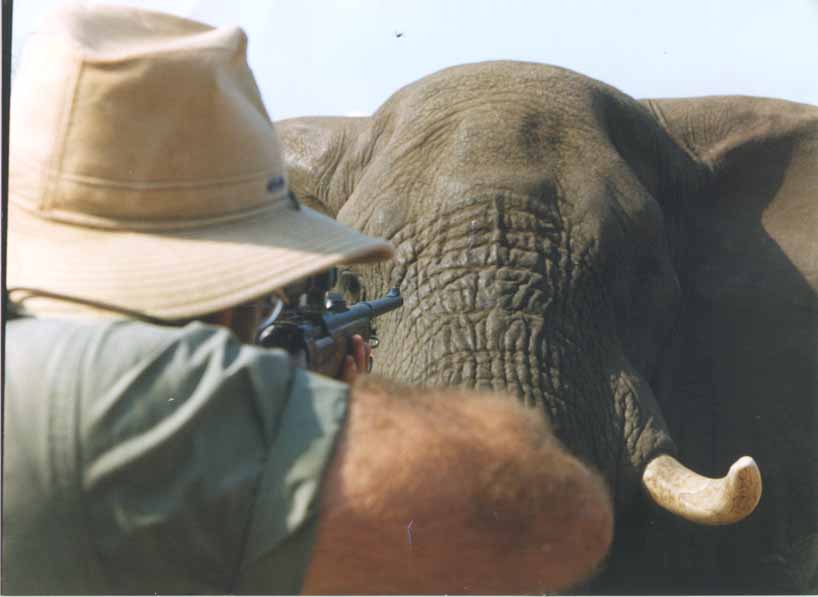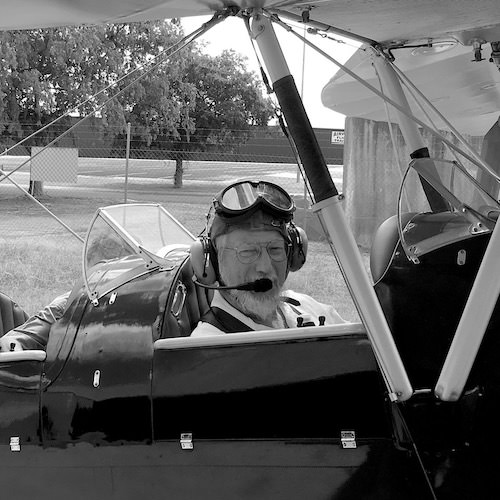 Jon Branch is the founder and senior editor of Revivaler and has written a significant number of articles for various publications including official Buying Guides for eBay, classic car articles for Hagerty, magazine articles for both the Australian Shooters Journal and the Australian Shooter, and he's a long time contributor to Silodrome.
Jon has done radio, television, magazine and newspaper interviews on various issues, and has traveled extensively, having lived in Britain, Australia, China and Hong Kong. His travels have taken him to Indonesia, Israel, Italy, Japan and a number of other countries. He has studied the Japanese sword arts and has a long history of involvement in the shooting sports, which has included authoring submissions to government on various firearms related issues and assisting in the design and establishment of shooting ranges.