Introduction: The Land Rover
Of all the vehicles ever made the one you are most likely to encounter in the most far flung places on earth is the Land Rover. Created by Rover's Chief Designer Maurice Wilks as an Austerity agricultural vehicle the Land Rover was only intended to be a stop-gap vehicle to help Britain and Europe re-build after the rigors of the Second World War, and to help ensure the Rover Car Company did not go broke. The Land Rover's design was based on the American Jeep, which had originally been created by American Bantam, which had itself been a branch of Austin of England until it went broke and was renamed from American Austin to American Bantam in 1935. That original American Bantam BRC 40 had gone on to be the parent car for the Willys Jeep, Land Rover, and the Toyota Landcruiser. Maurice Wilks built his original Land Rover prototype on a Jeep chassis.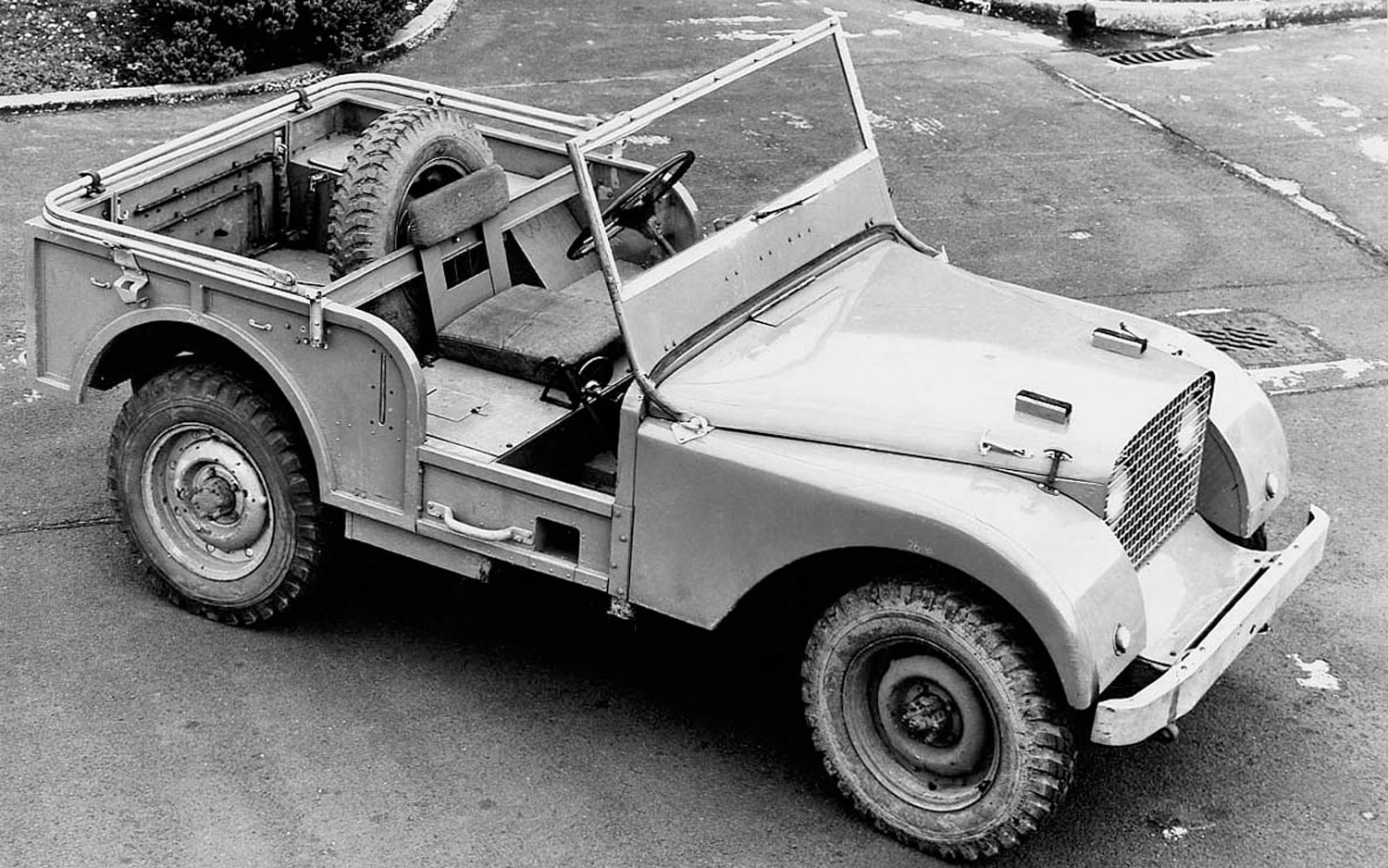 The original Land Rover was a bit of a "parts bin special" using as many off-the-shelf bits from the Rover inventory as possible. Steel was in short supply but there was plenty of spare cheap aluminum, so the Land Rover's bodywork was made of that. Paint was also in short supply, but there was rather a lot of surplus "cockpit green" paint left over from painting the inside of wartime bombers so you could have your early Land Rover in any color you liked as long as you liked "cockpit green". The original Series I Land Rover made its debut at the Amsterdam Motor Show of 1948 and Rover were both astonished and delighted when the orders came flooding in. It was a vehicle that would go on to be made in Series II, Series III and Defender versions before production was finally halted in 2017: an event that precipitated howls of indignation worldwide.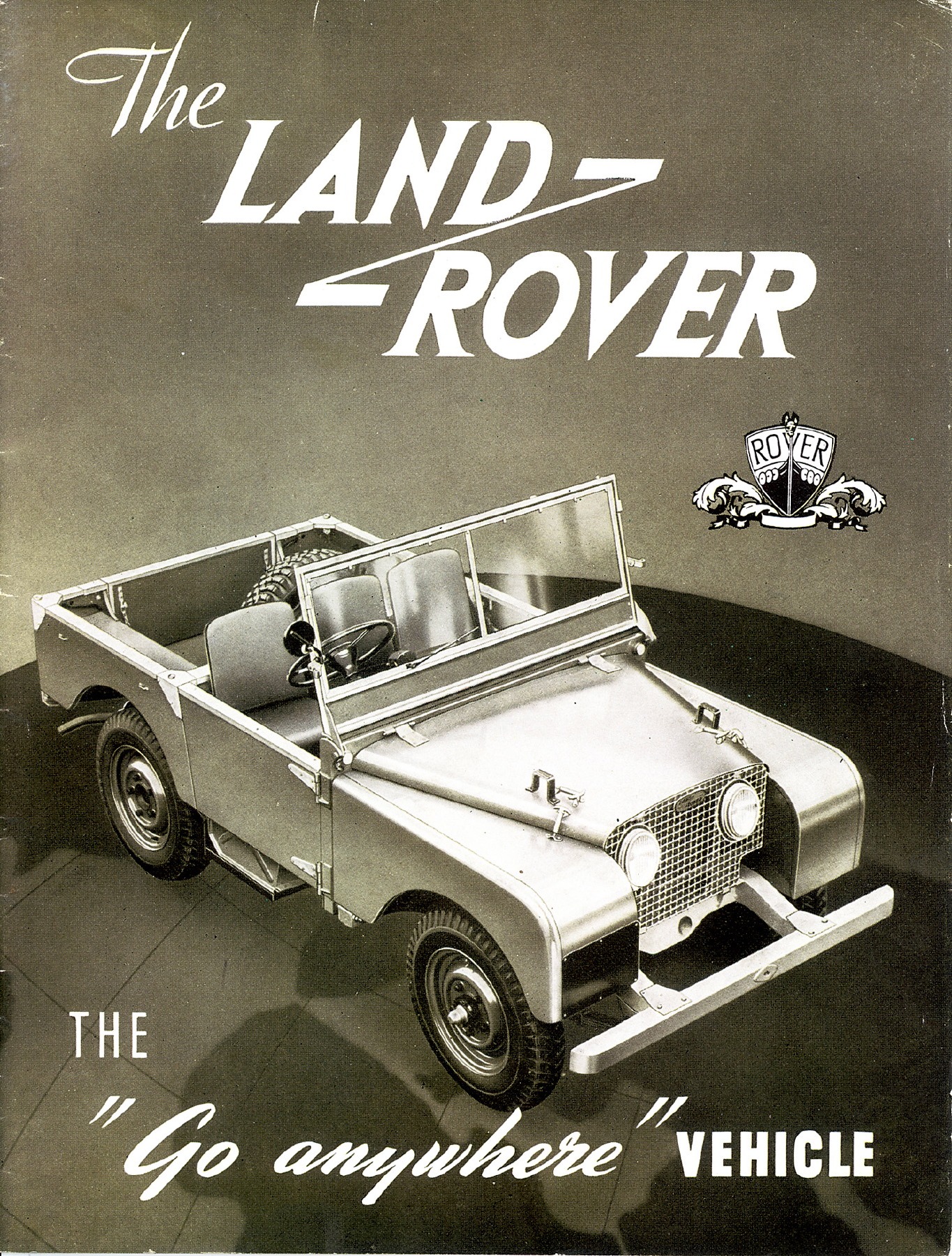 Santana: The Spanish Land Rover
Not only did the Land Rover become a major income earner for Rover Car Company of Britain, but it spawned a number of other international versions made under license. In Belgium the Minerva company made Land Rovers under license as did German company Tempo, Iranian company Morattab, and Santana of Spain.
When international companies obtained a license to manufacture a British vehicle it was common for them to assemble cars from "CKD" kits (i.e. "Completely Knocked Down" kits) made for them by the parent company in Britain, and this is how Santana started out. Rover in Britain manufactured the parts required to assemble the Land Rovers and shipped them to Santana in Spain who would then built the cars.
Santana was originally founded in 1954 as Metalúrgica de Santa Ana, SA. The company was located in the city of Linares, Andalucia, chosen because the Spanish Government offered financial incentives to those who wished to establish businesses in Andalucia.
Metalúrgica de Santa Ana, SA began by manufacturing agricultural equipment but in 1956 were able to obtain an agreement with Rover Cars to manufacture the Land Rover under license, this being far less expensive, and far less risky than attempting to create a similar sort of vehicle of their own. Production of Land Rovers from CKD kits began in 1958 and by 1962 the company had become responsible for supply and marketing of Land Rovers for the Central and South American markets as well as some countries in Africa such as Morocco.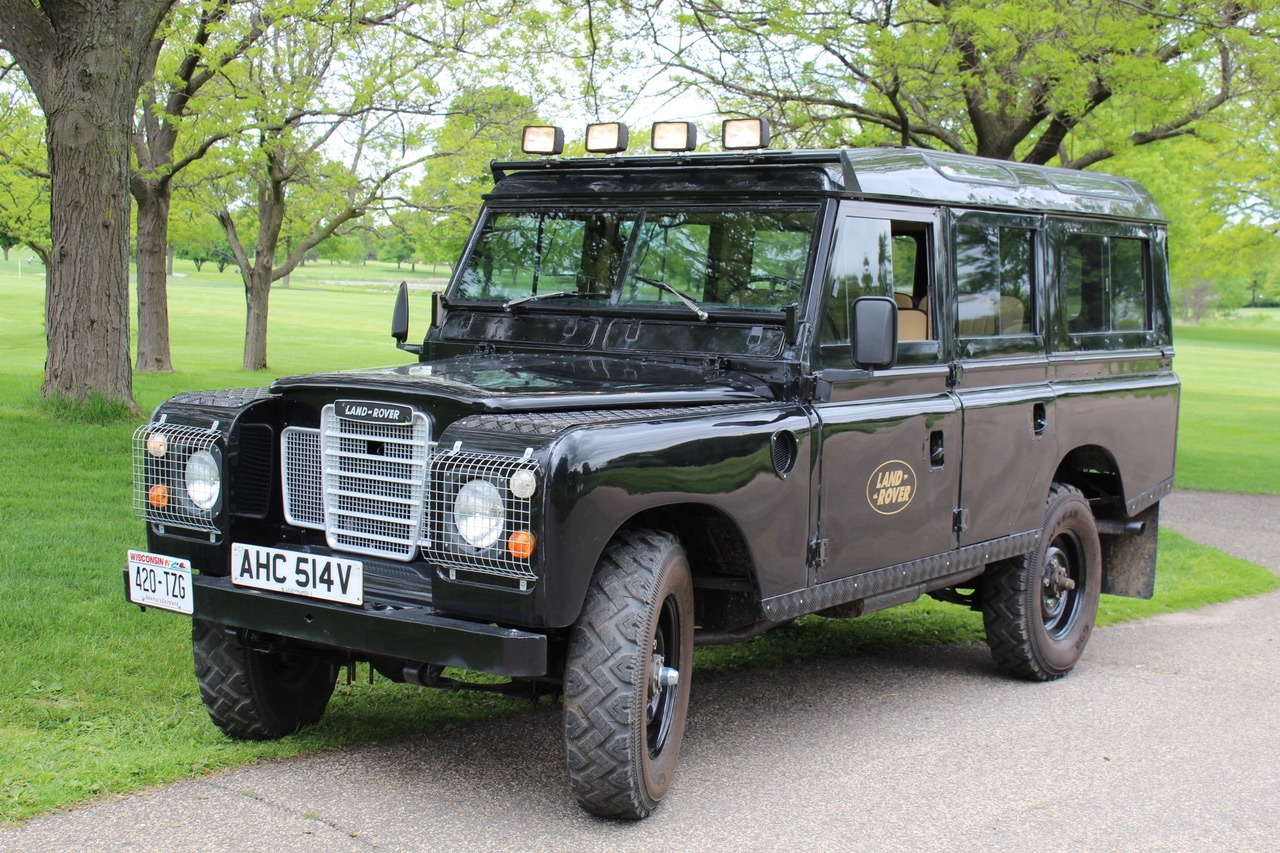 Over time Metalúrgica de Santa Ana, SA began actually manufacturing Land Rovers. These used the tried and true four cylinder 2,286cc petrol/gasoline and diesel engines and were made in short wheelbase 88″ and long wheelbase 109″ versions. This led to some increasingly interesting developments as the company was renamed Land Rover Santana, SA in 1968 and it began to develop its own improvements to the Land Rover, many of which were inspired by the weaknesses and faults Santana were discovering in the original British design and which British Leyland were seemingly unable to provide solutions for. Among the improvements Santana were famous for were the fitting of tapered leaf springs to improve the Land Rover's ride and handling, disc brakes, coil springs, and some different engines.
The Land Rover Four Cylinder, and Unique Santana Six Cylinder Engines
Probably the most outstanding, and least well known of Santana's developments was the creation of six cylinder petrol/gasoline, and diesel engines. Santana's vehicles had historically been fitted with the four cylinder  Land Rover engines and had wisely never fitted the 2.6 liter Inlet Over Exhaust six cylinder gasoline engine. Instead they did what Land Rover probably should have done and simply added two cylinders to the existing 2,286cc four cylinder Land Rover engines to make 3,429cc six cylinder engines.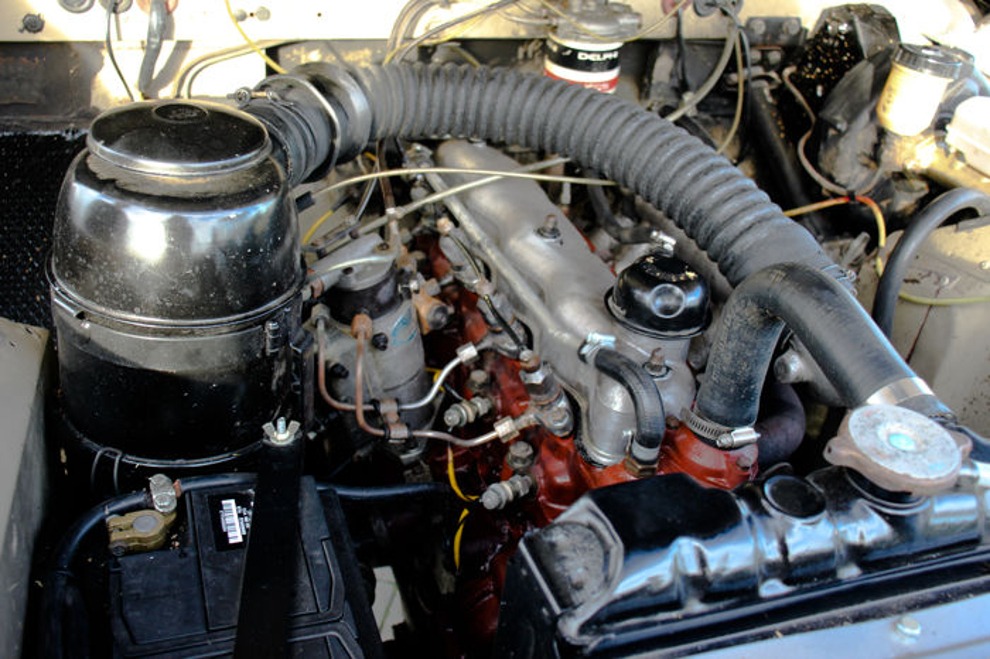 The engines for the Santana Land Rover models were as follows:-
1/. Petrol/gasoline inline four cylinder 2,286cc engine with compression ratio of 8:1 producing 68hp @ 4,000rpm with 120lb/ft of torque @ 1,750rpm.
2/. Diesel inline four cylinder 2,286cc engine with compression ratio of 23:1 producing 60hp @ 4,000rpm with 102lb/ft of torque @ 1,800rpm.
3/. Petrol/gasoline inline six cylinder 3,249cc engine with compression ratio of 8:1 producing 103hp @ 4,000rpm with 177lb/ft of torque @ 1,750rpm
4/. Diesel inline six cylinder 3,249cc engine with compression ratio of 23:1 producing 94hp @ 4,000rpm with 152lb/ft of torque @ 1,800rpm
Santana made Land Rovers can also be found fitted with other engines including the Land Rover 200Tdi 2,495 cc diesel.
Santana ended their license agreement with Land Rover in 1983 but continued to produce their own Land Rover variants after that time. Santana ceased trading in 2011 but their versions of the Land Rover can be well worth having. The company's Land Rovers often feature improvements that did not find their way into the British Leyland produced vehicles. British Leyland produced vehicles were subject to quality control issues and the company was battling with financial issues and labor relations issues which did not produce an environment in which product improvement was going to take a front seat. Ultimately Land Rover were set free from the British Leyland conglomerate and it was then able to prosper and improve the Land Rover to the high standards expected.
1987 Santana Land Rover
There is a good looking example of a late model Santana Land Rover coming up for sale by Mecum Auctions at their Houston sale to be held from April 2-4, 2019. This short wheelbase Santana has been subject to much rebuilding work and is fitted with a Kahn body kit making it even more serviceable than the original and aggressively better looking.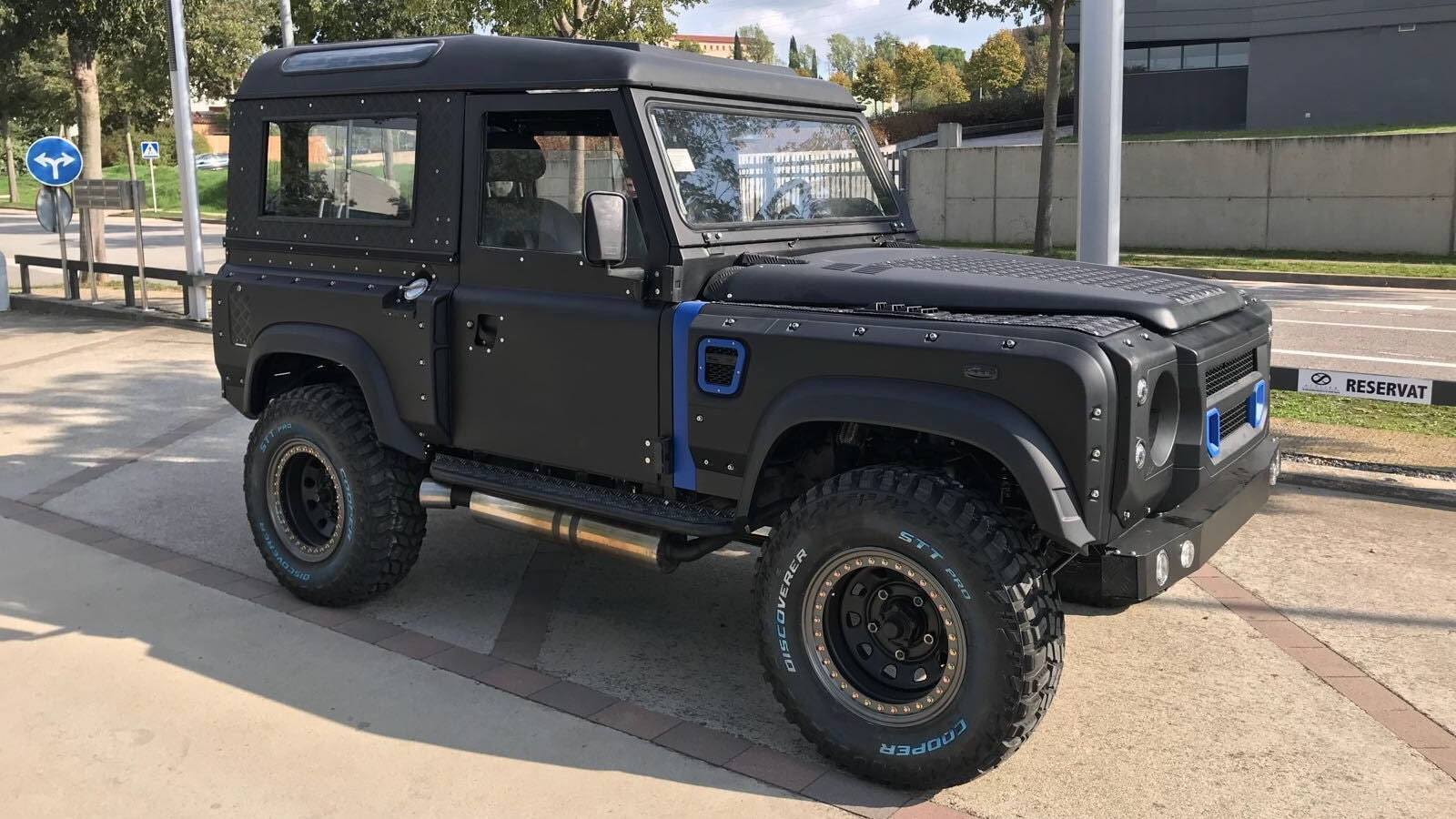 The vehicle is described by Mecum as follows:-
You will find the sale page for this quite impressive Santana Land Rover if you click here.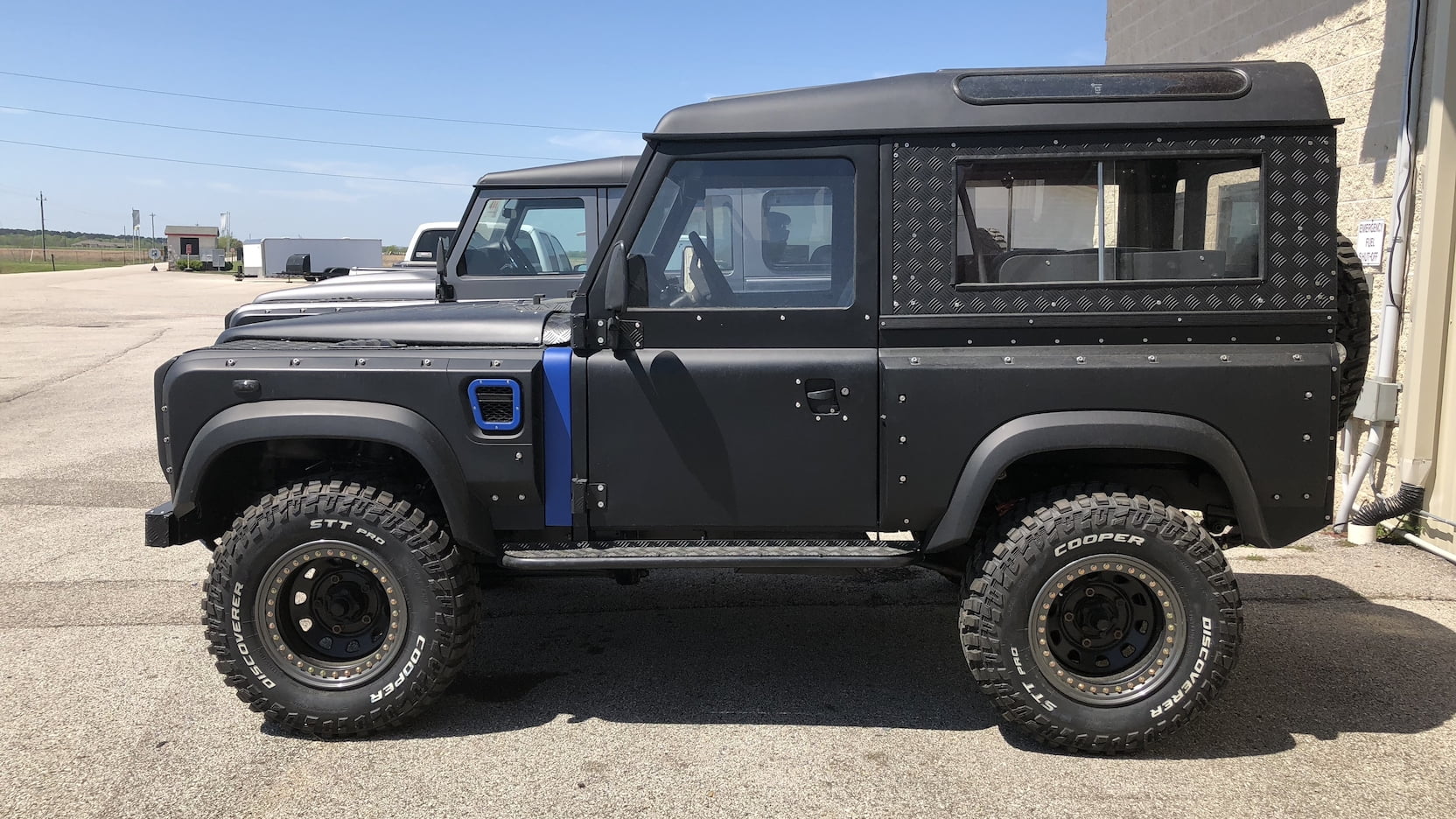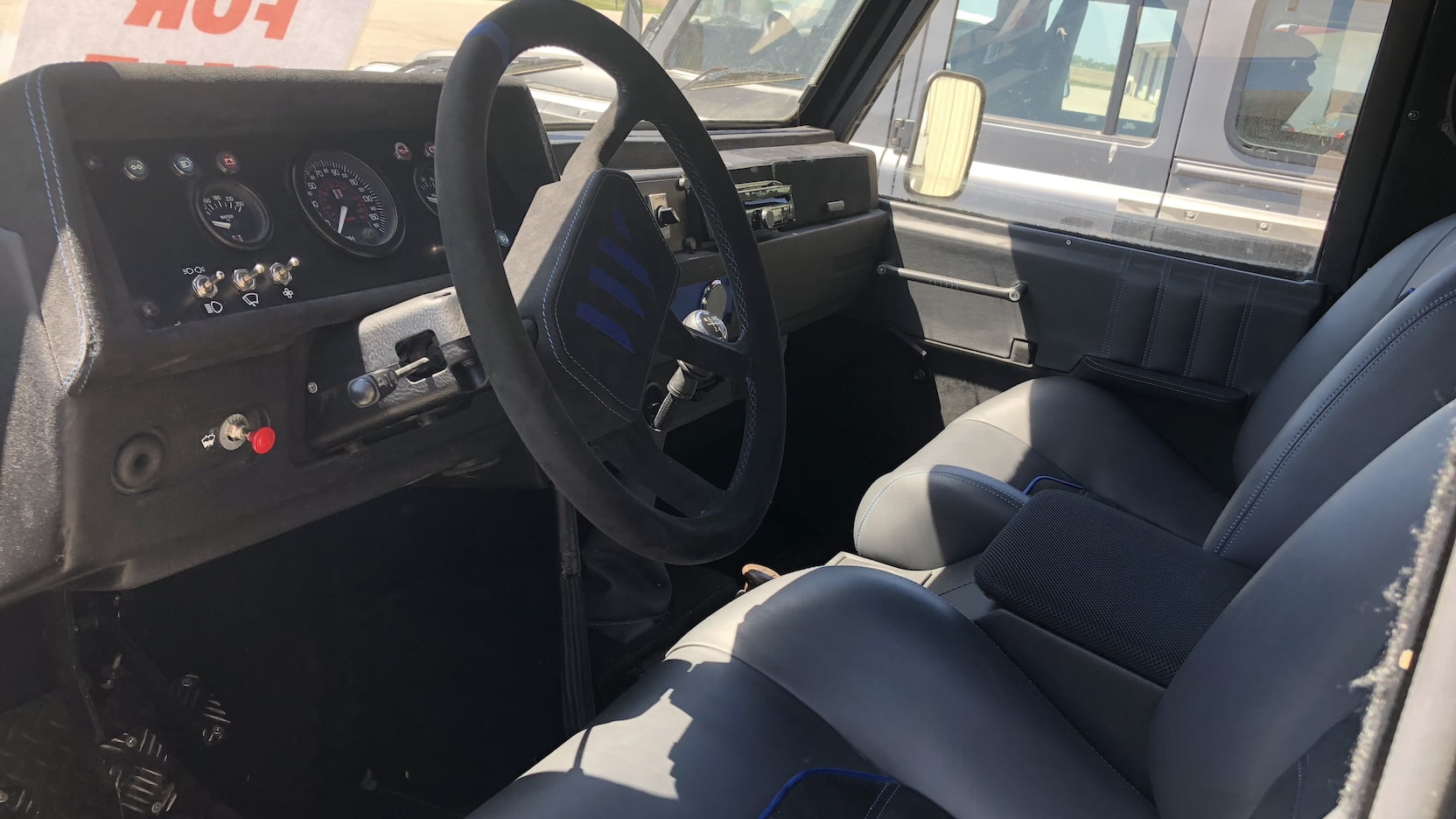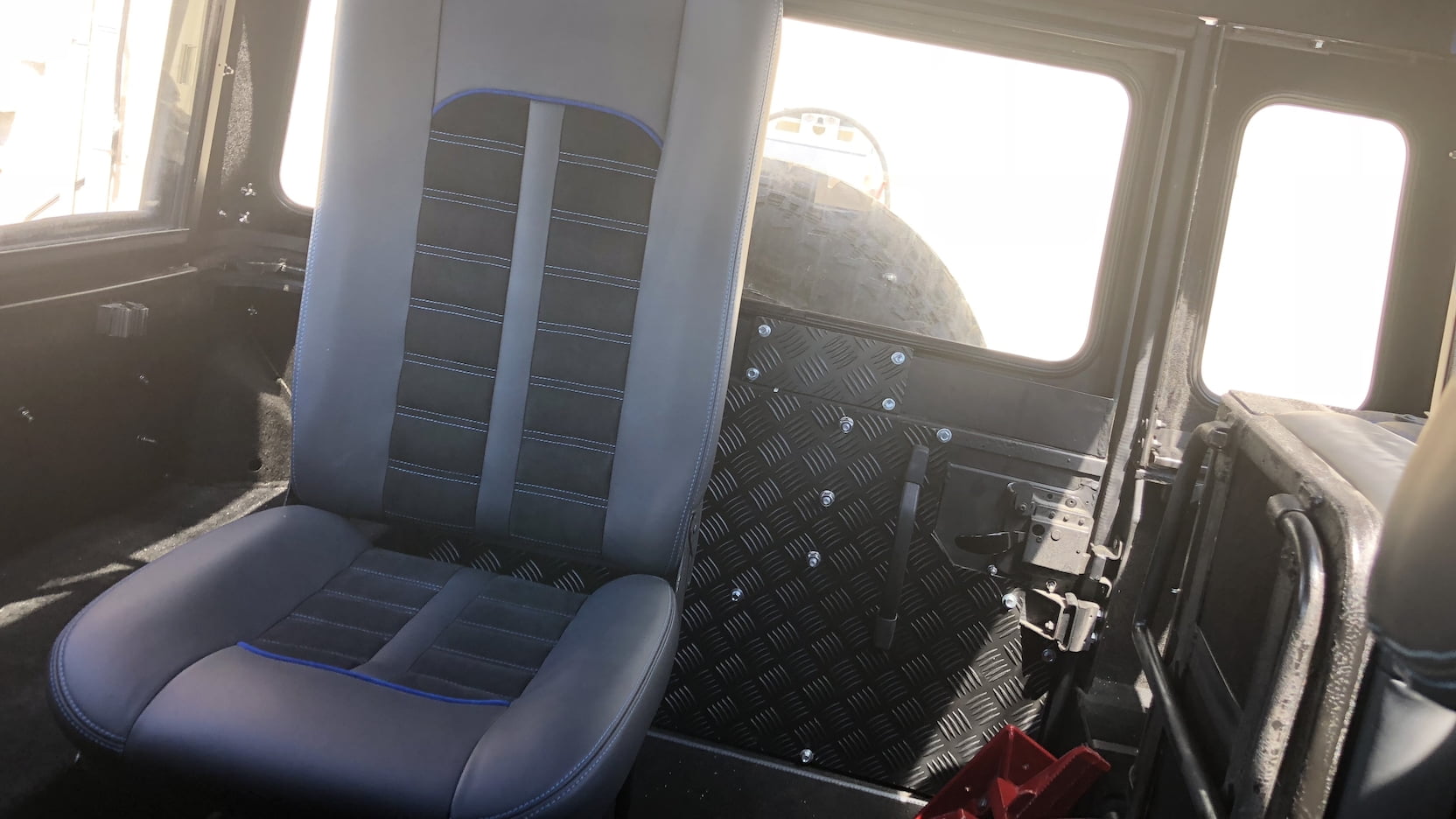 (All pictures of the sale 1987 Santana Land Rover courtesy Mecum Auctions).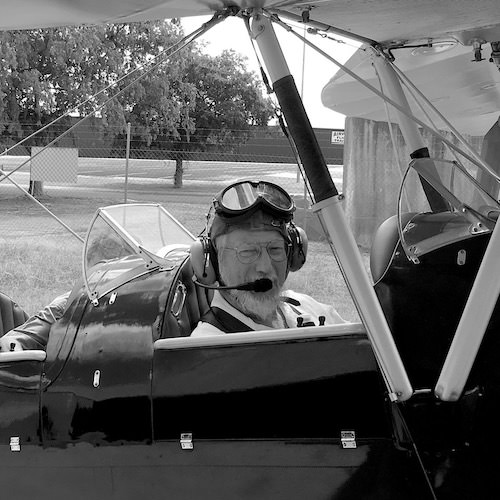 Jon Branch is the founder and senior editor of Revivaler and has written a significant number of articles for various publications including official Buying Guides for eBay, classic car articles for Hagerty, magazine articles for both the Australian Shooters Journal and the Australian Shooter, and he's a long time contributor to Silodrome.
Jon has done radio, television, magazine and newspaper interviews on various issues, and has traveled extensively, having lived in Britain, Australia, China and Hong Kong. His travels have taken him to Indonesia, Israel, Italy, Japan and a number of other countries. He has studied the Japanese sword arts and has a long history of involvement in the shooting sports, which has included authoring submissions to government on various firearms related issues and assisting in the design and establishment of shooting ranges.