High on my list of favourite fun machines I have had the privilege to drive is a Caterpillar D9 bulldozer – all ninety something tons of it. It was an "I feel the earth move under my feet…" experience and I wanted to become a bulldozer driver – something I've never been completely cured of. However, my excessive delight in driving the D9 bulldozer may be because I've never had the opportunity to drive a tank.
Tanks do not come up for sale every day, but one is coming up for sale on 14th October 2015. So if you think that bidding on a rare collectible Ferrari would be just so "passé"  then you might be interested in bidding on something that no-one else on the block has, a Sherman M4A1 Grizzly I Cruiser tank.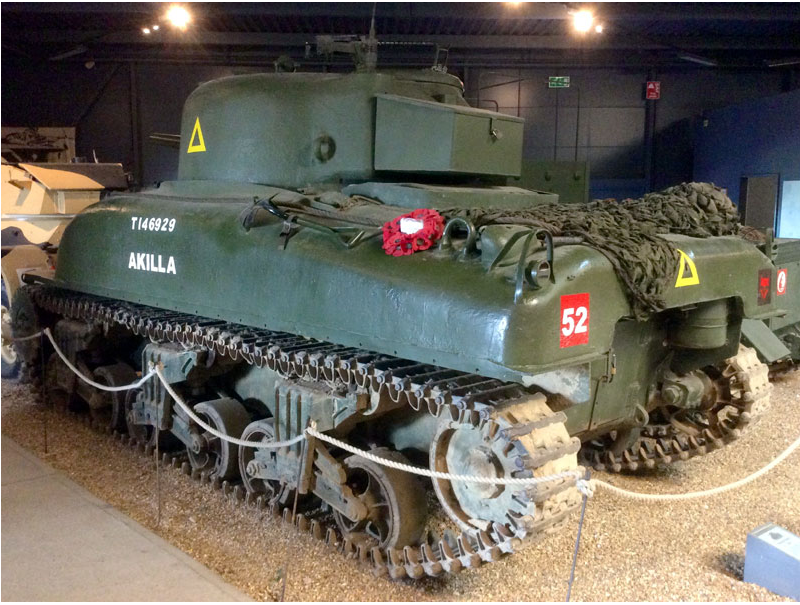 The Grizzly I Cruiser was a modification of the US built Sherman tank but made at the Montreal Locomotive Works in Canada. As Canada entered the Second World War it was not in a position to design and manufacture its own tanks and so it modified the US Sherman with some Canadian improvements and began building them.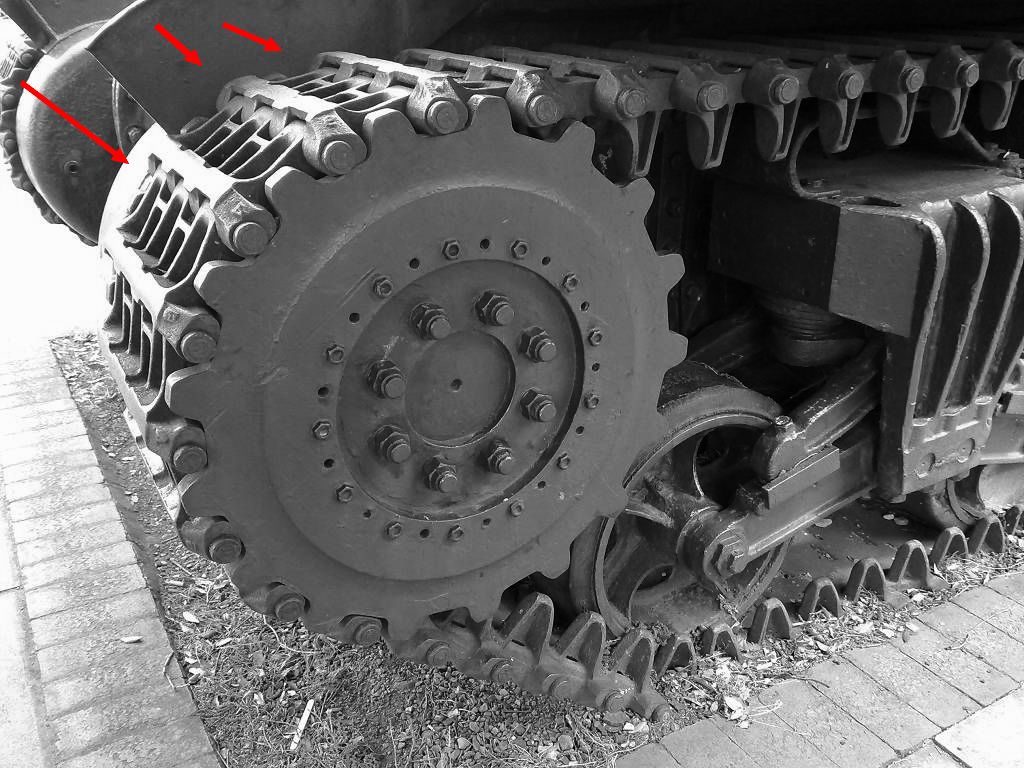 One of the most significant improvements made by Montreal Locomotive Works was the use of Canadian Dry Pin (CDP) tracks. These did not require the use of rubber and rubber was in short supply because of the Japanese successes in South East Asia.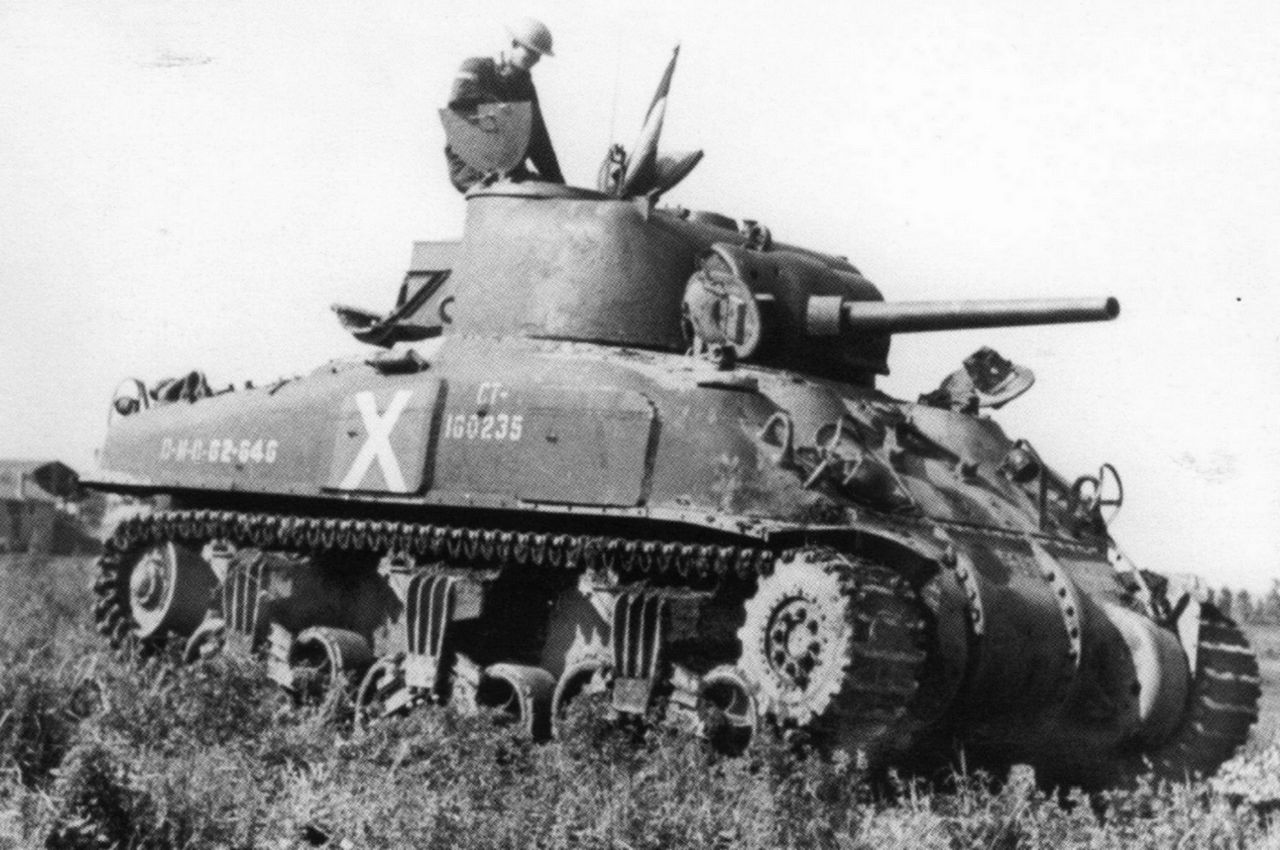 The CDP track was also a more simple and lighter design in tune with the army's "KISS" principle (i.e. Keep It Simple Stupid).
Although the Canadian Grizzly I was an improvement over the original US made Sherman very few were made. The example coming up for sale is listed as the first of only 188 ever made.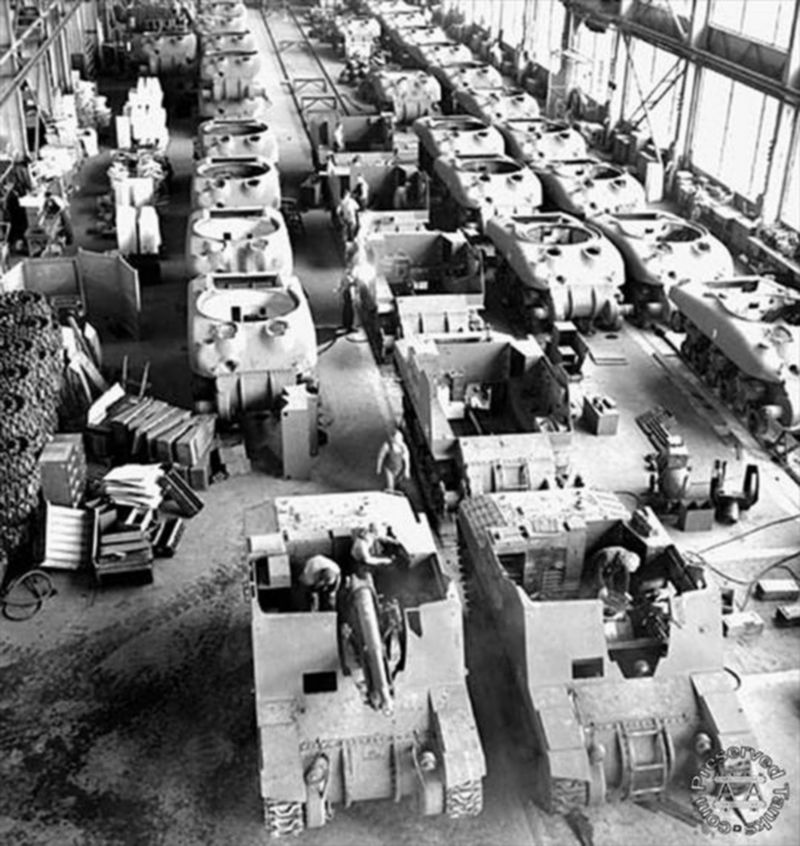 Because the Americans were more than able to turn out enough Sherman tanks for everybody it was decided to cease production of the Grizzly I Cruisers after only 188 had been made, and modify the design to create the Sexton Self Propelled Gun Mark II, as these were in great need. The Sexton was fitted with the British Commonwealth QF 25 Pounder Gun.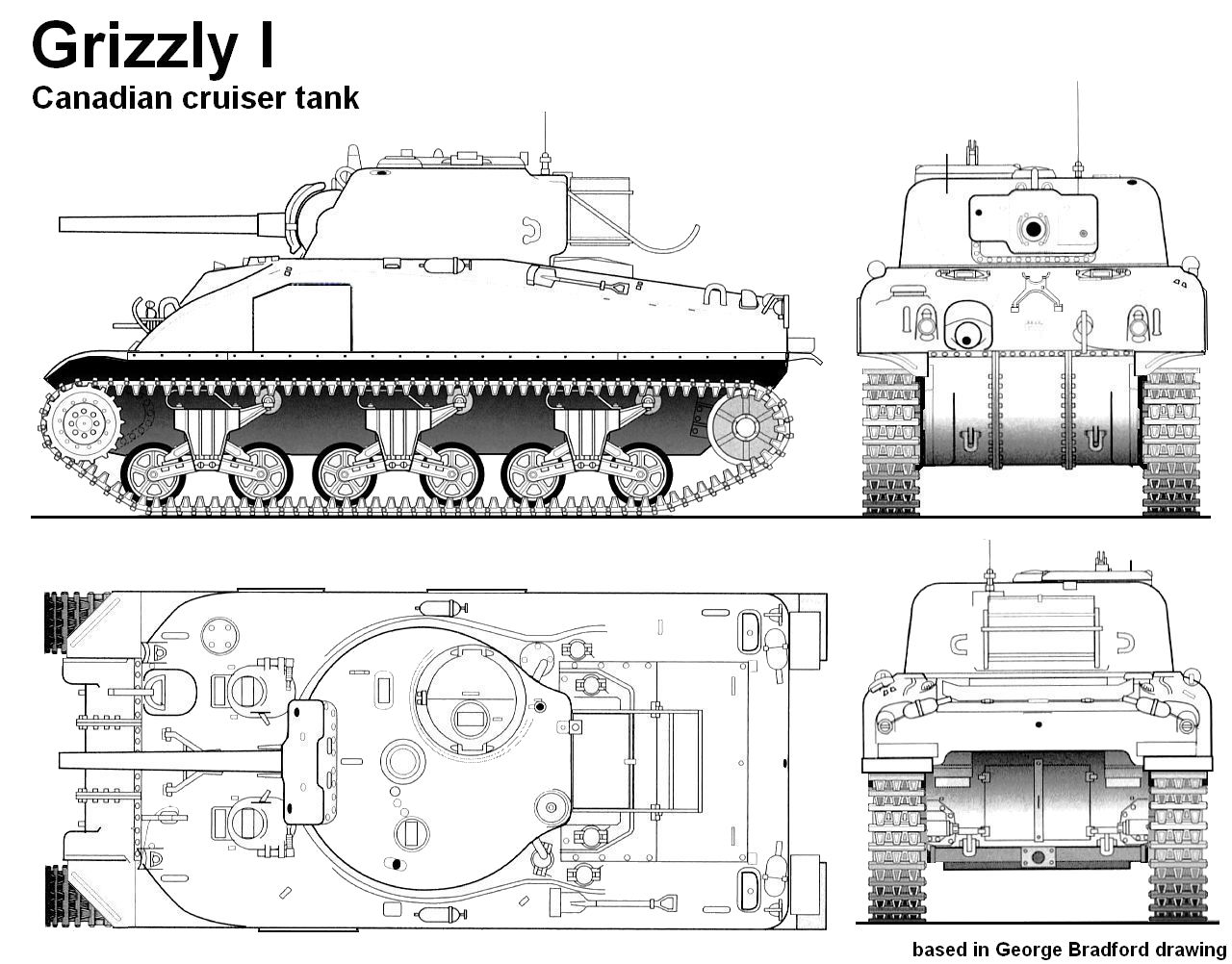 After the war some of the Grizzly I Cruisers and Sexton Self Propelled Guns were sold to Portugal as a part of a NATO assistance program and were in active service until the 1980's.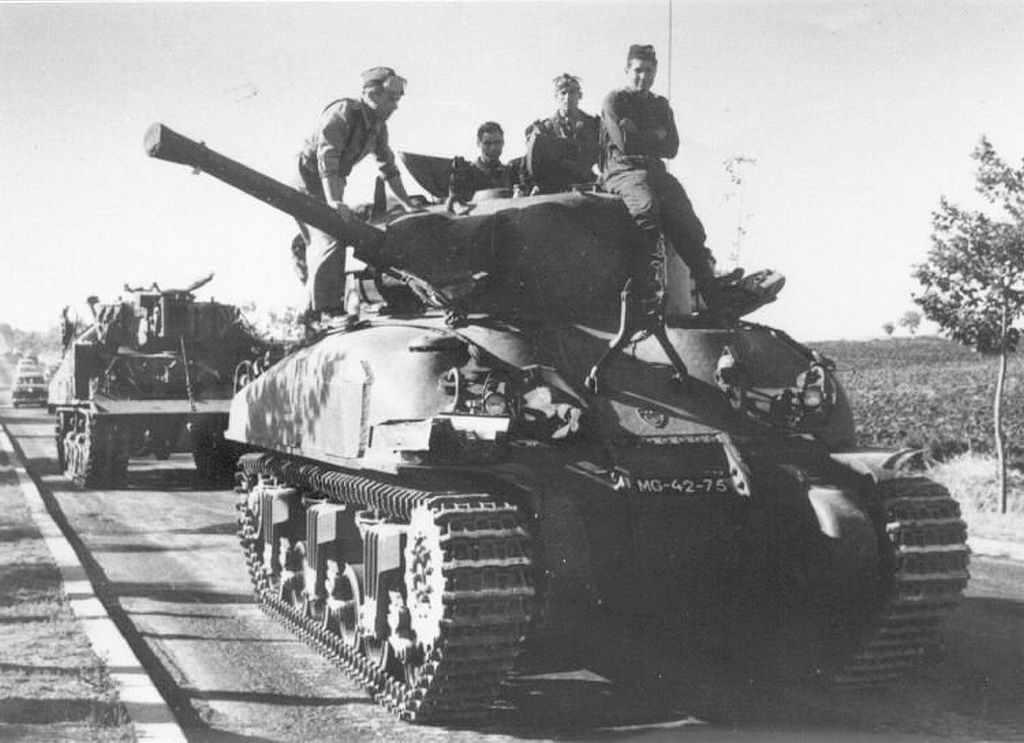 So this first off the production line Grizzly I Cruiser is a collector's item that will not only grace any motor vehicle collection but it will almost certainly prove to be somewhat cheaper than a rare collectible Ferrari, somewhat slower as top speed is around 25mph, but enormous fun for the driver and for the four scurvy mates he/she will need to crew the Grizzly fully, with the additional benefit that it will go places no Ferrari could ever dream of going. How could you not want it?
If you are interested in this 1943 Grizzly I Cruiser you will find the sale page if you click here.
Just remember you will need a liberal supply of affordable petrol/gasoline to keep that big thirsty radial engine satiated when you drive it, and you will want to drive it!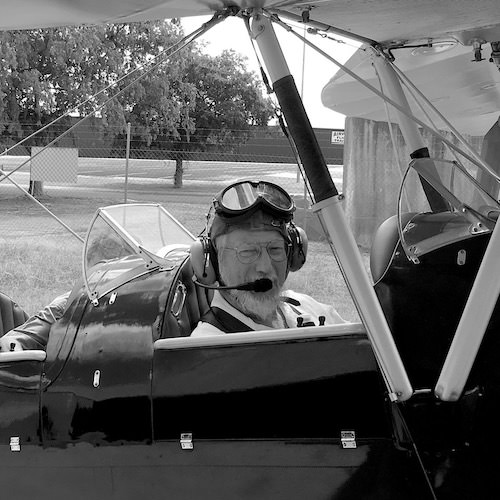 Jon Branch is the founder and senior editor of Revivaler and has written a significant number of articles for various publications including official Buying Guides for eBay, classic car articles for Hagerty, magazine articles for both the Australian Shooters Journal and the Australian Shooter, and he's a long time contributor to Silodrome.
Jon has done radio, television, magazine and newspaper interviews on various issues, and has traveled extensively, having lived in Britain, Australia, China and Hong Kong. His travels have taken him to Indonesia, Israel, Italy, Japan and a number of other countries. He has studied the Japanese sword arts and has a long history of involvement in the shooting sports, which has included authoring submissions to government on various firearms related issues and assisting in the design and establishment of shooting ranges.