There can be little doubt that British sports car maker AC Cars did not foresee that their modest little classic British sports car would become an American V8 fire-breathing track burner. AC Cars had its origins way back in 1903 when the company became known as "Auto-Carrier", a manufacturer of "cycle cars. AC went on to make a car called the AC Sociable in 1907 as it progressed to become not just a cycle car maker but an automobile manufacturer.
AC were manufacturers both of automobiles and also three wheeled "invalid carriages" right up into the 1970's, and they also made railway carriages including some of the ones used on Britain's Southend Pier.
It was to be American Carroll Shelby however who would transform the name of AC from makers of nice but rather conservative "sociable" cars to his creation of the V8 powered Shelby Cobra, which might be described as an "AC Cobra anti-sociable": the maker of invalid carriages found itself turning out cars that invalidated ones sense of sociability as the sound of the V8 caused the hairs on the back of your neck to rise, nullifying your respectable inner Dr. Jekyll as it got busy bringing out your inner Mr. Hyde.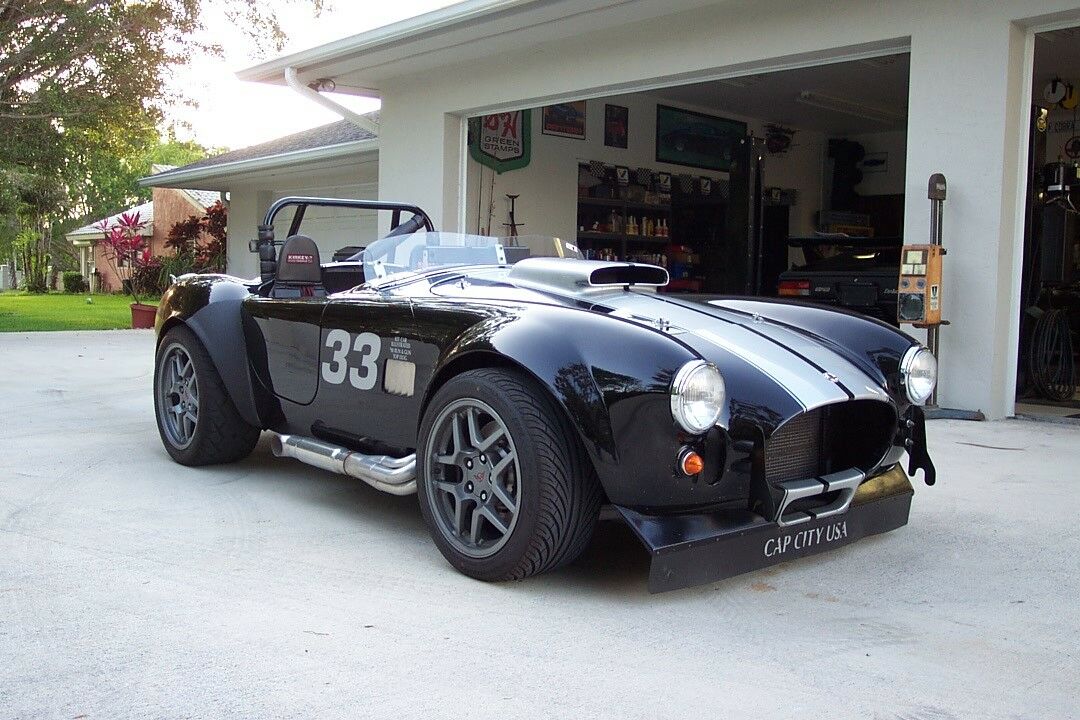 The AC Shelby Cobra proved to be such an exciting car that long after regular production ceased the collector car market raised the value of original cars to eye-wateringly horrendous price levels.  For would be Mr and Miss Hydes however there were a few people who thought that they could make a Cobra at least as good or better than the original: and why not we may ask? The original AC Ace on which the Cobra was based was a hand-made car, and it was made using quite basic equipment: the Birmabright alloy body panels were hand-made on English Wheeling Machines while the chassis was a welded tubular steel ladder type. The front and rear suspension was independent but used transverse leaf springs to make the wheels bounce over the bumps. So the design was not difficult to improve on, and with a fiberglass body and coil spring suspension a new design could be a better car than the original.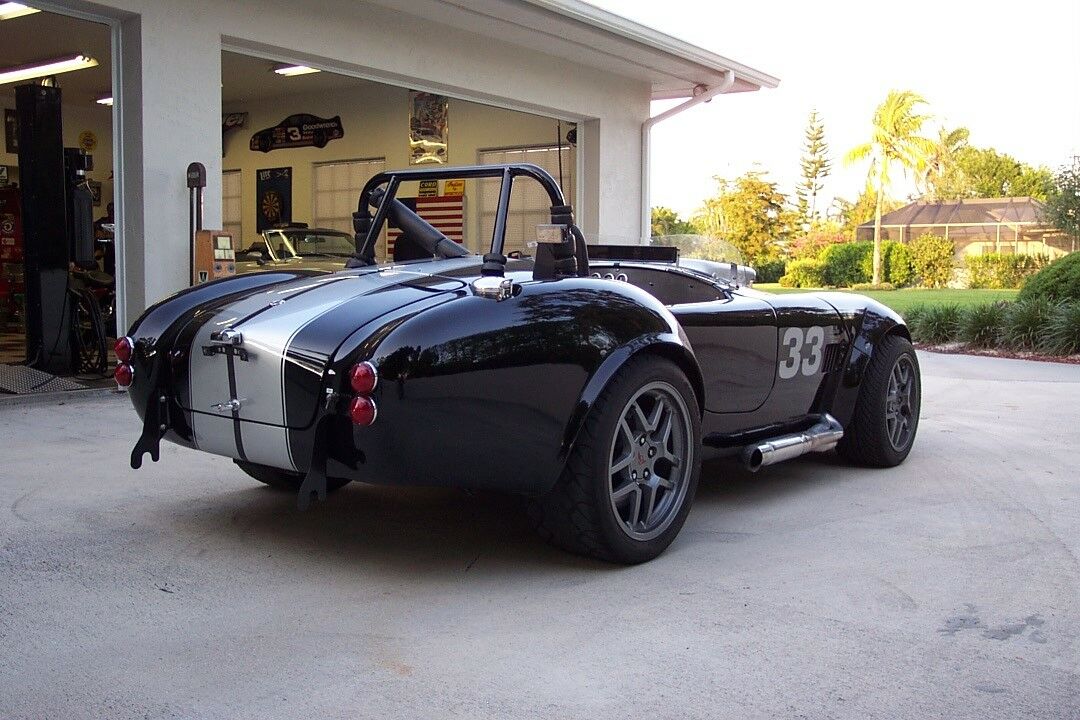 One company that set up to make Cobra replicas was Everett Morrison and they've been in business since the 1960's when the original cars went out of production, and are still making cars and kits today.
You can find Everett Morrison's website with information about their current product line-up if you click here.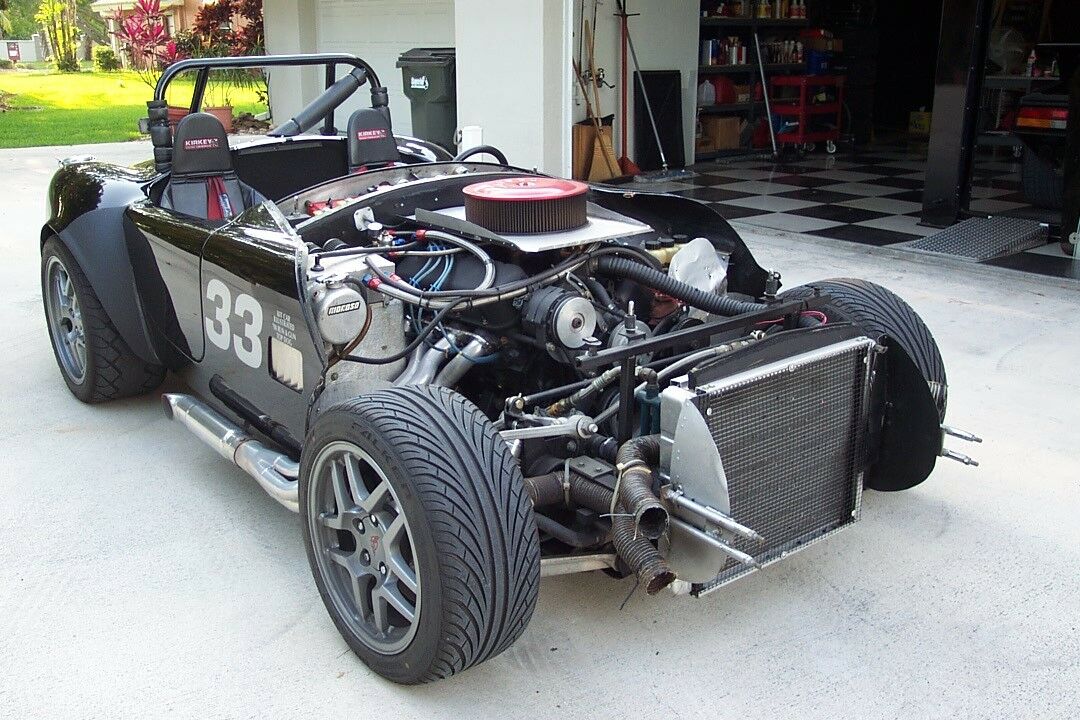 Meanwhile, for those who are looking for an affordable Cobra that isn't an expensive collector's item but that is a car that offers a Cobra load of fun and Mr. Hyde excitement there is a car currently for sale on eBay that might suit your needs perfectly. The car is a 1967 Everett Morrison and it comes with an impressive range of features which are described by the vendor as follows:-
Special light weight body with removable front clip for easy servicing
OE style round tube chassis set up for BBC
Corvette C4 aluminum independent suspension front and rear
C4 front cross member with rack and pinion steering
Dana 44 independent rear axle
Wilwood 14″ Grand National 6 piston front brakes
Corvette C4 front brakes on rear
SS brake lines
Full brake cooling ducts front
Engine oil and power steering ducts front
Adjustable coil overs front and rear
Custom adjustable rear and front sway bars
Car has been weighted and balanced for 215# driver
5 point chassis mounted roll bar
Kirkey seats with 5 point harnesses
Full front and rear fire suppression system
SW gauges
Custom fuel cell
Griffin radiator
Holly feedback fuel system
509cid BBC based on GM bowtie block
Steel crank and rods
GM special HP iron heads w/rectangular intake ports
Holly torquer intake
Holly HP 950 carb
Crane solid lifter camshaft
Barnes dry sump oiling system, 12 quart tank mounted in rear
540 RWHP
Ran 10.70 @131 1/4 at Run and Gun
Lakewood scatter shield bellhousing
Tex Racing T101 Grand National transmission, 4 speed
Comes with 4 12×18 CCW lightweight wheels w/Goodyear Eagle slicks for track days
Comes with 4 Corvette wheels with drag radials on rear for street duty
You will find this rather tempting black 1967 Everett Morrison Cobra on eBay if you click here.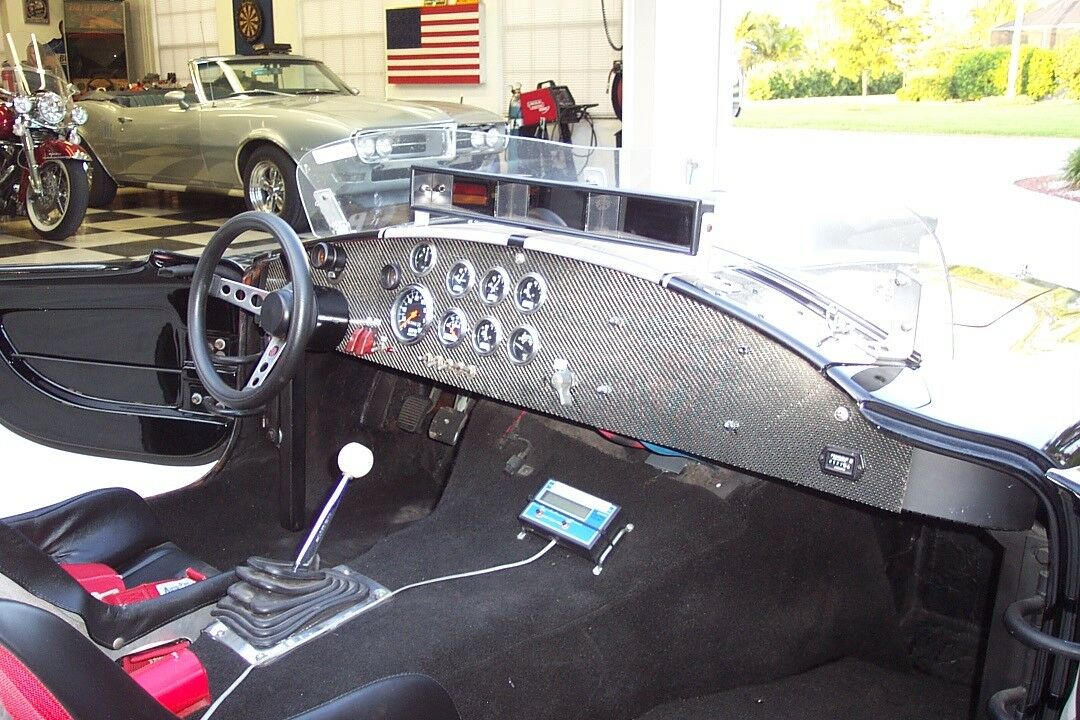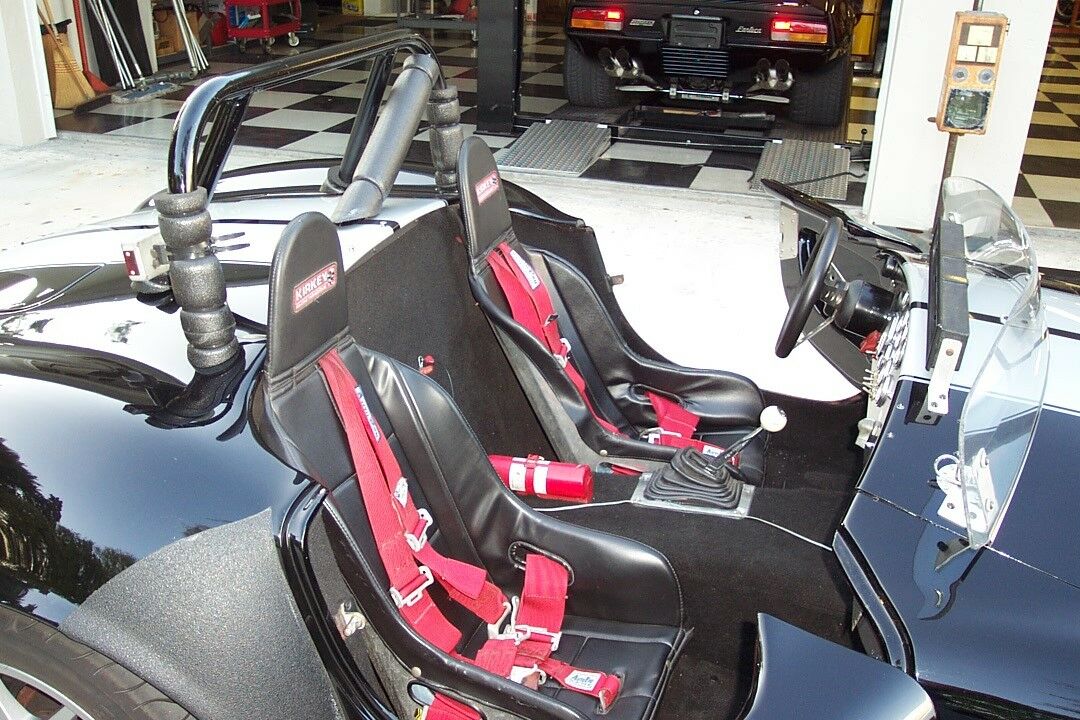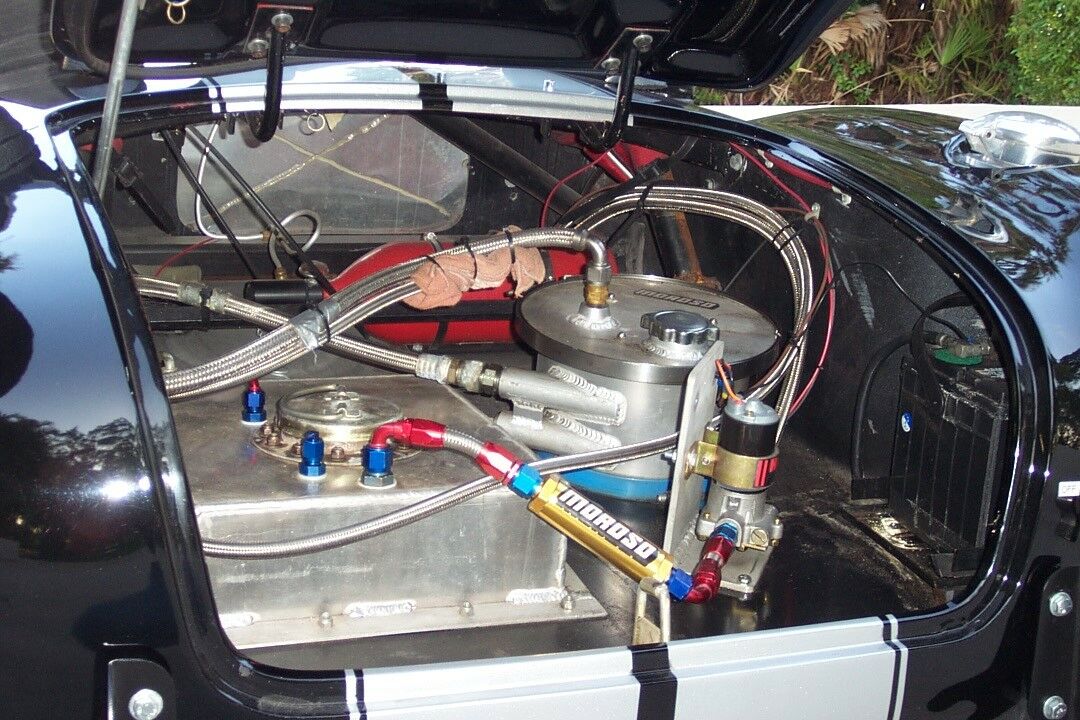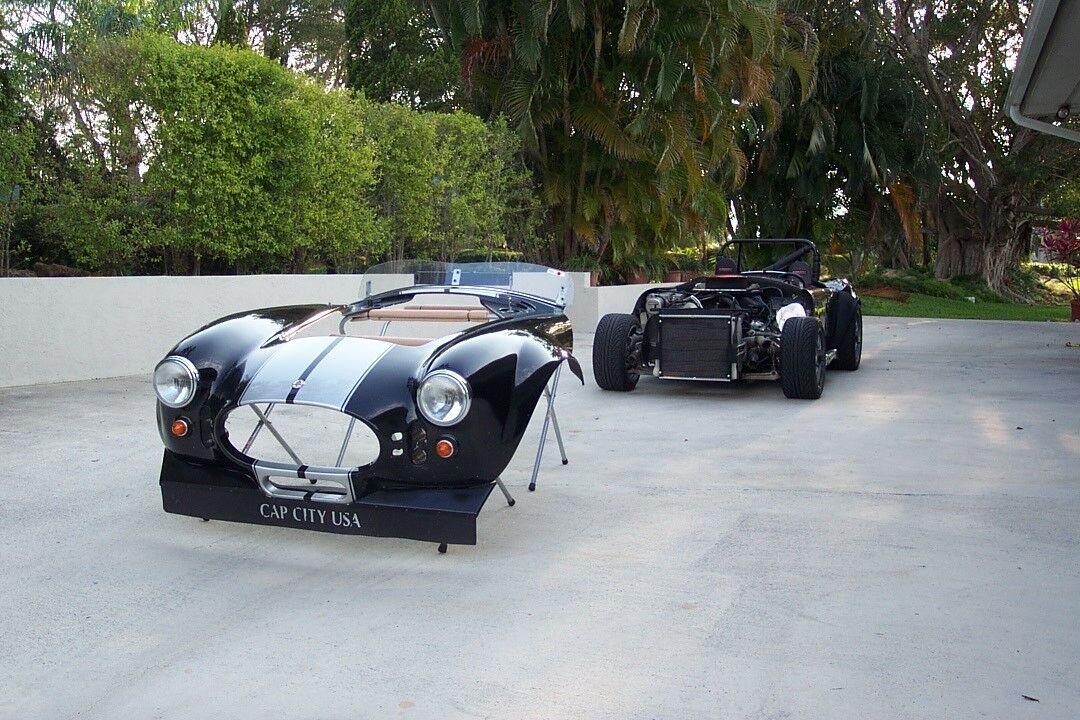 Photo Credits: All pictures courtesy the vendor of the 1967 Everett Morrison Cobra replica.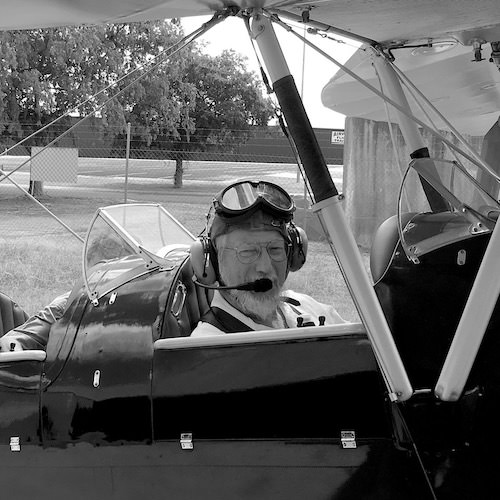 Jon Branch is the founder and senior editor of Revivaler and has written a significant number of articles for various publications including official Buying Guides for eBay, classic car articles for Hagerty, magazine articles for both the Australian Shooters Journal and the Australian Shooter, and he's a long time contributor to Silodrome.
Jon has done radio, television, magazine and newspaper interviews on various issues, and has traveled extensively, having lived in Britain, Australia, China and Hong Kong. His travels have taken him to Indonesia, Israel, Italy, Japan and a number of other countries. He has studied the Japanese sword arts and has a long history of involvement in the shooting sports, which has included authoring submissions to government on various firearms related issues and assisting in the design and establishment of shooting ranges.