The Land Rover Tickford station wagon was a vehicle that, like the Land Rover itself, came about quite unexpectedly. When the Series I Land Rover was first conceived it was thought of as a vehicle that Rover would make for a short time to help Britain and her colonies to recover from the ravages of the Second World War. They even put the steering wheel in the middle of the car in one prototype to make it suitable for around the farm duties and to be OK on roads anywhere in the world whether they were in right hand drive or left hand drive countries.
At the end of the Second World War British car maker Rover was faced with poor sales of their usual luxury road vehicles. A Rover was seen in British society as a "doctor's car" and only a small percentage of British people were doctors, and only a small percentage of people could afford any kind of car, let alone a luxury car such as those made by Rover. Not content with that Rover's production facilities in Coventry had been subject to rather a lot of unwelcome attention by the Luftwaffe during the blitz and Rover had to pretty much start from scratch. Thus it was that management at Rover realized that they needed to produce a vehicle that was simple, practical, able to be used for the re-building of Britain, and affordable. Thus it was that the idea for the Land Rover was born.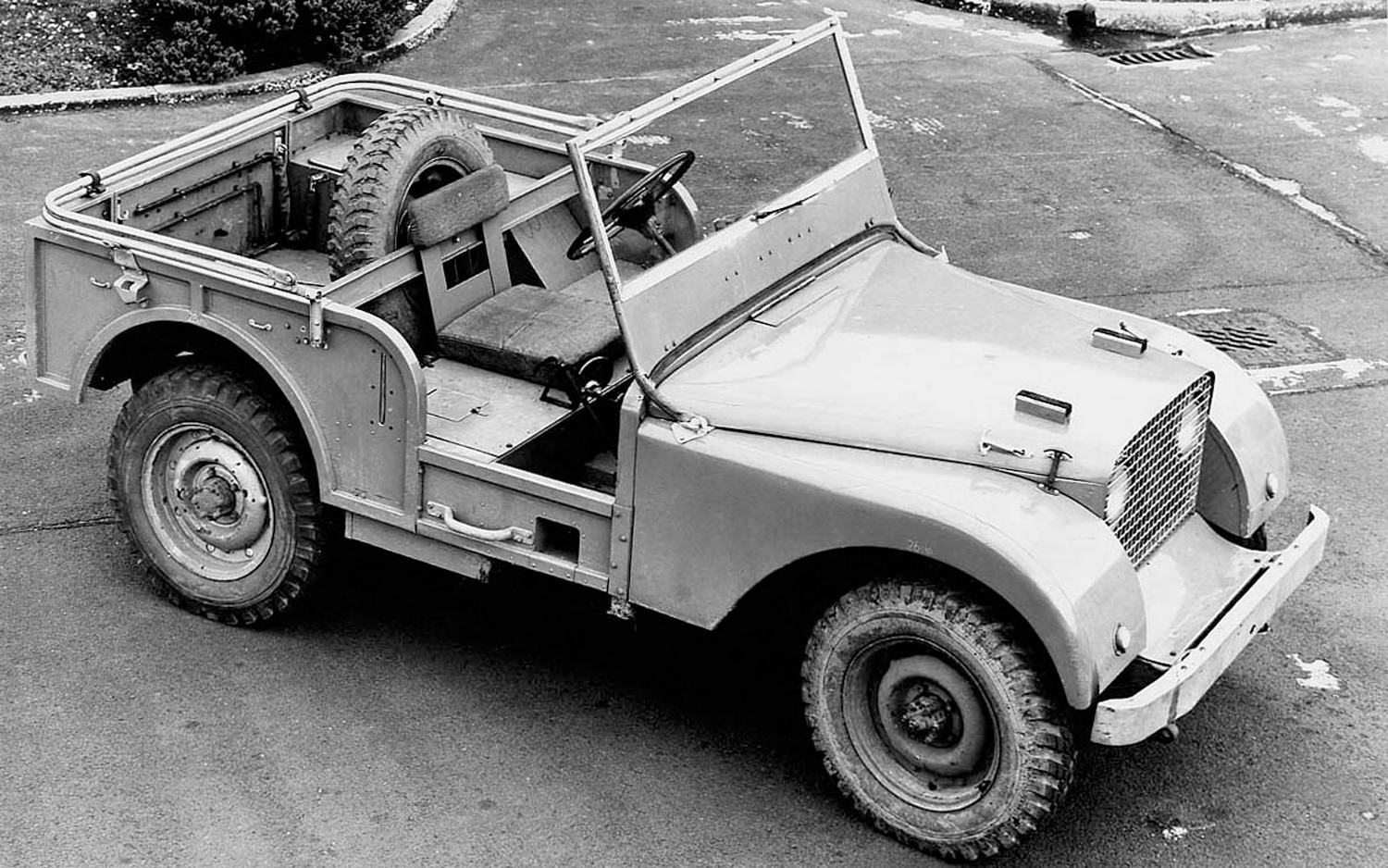 Chief of Design at Rover, a man named Maurice Wilks, had an American Jeep on his farm and that was the car that inspired his thinking. A Jeep like vehicle would be simple to design and produce, and could be made affordable enough that people involved in agriculture, mining, and civil engineering projects would be likely to buy it. Using the 1.6 liter (1,595cc) in-line four cylinder engine and the gearbox out of a Rover P3 motor car and as many "off the shelf" components as possible, work began on creating this new vehicle. The four wheel drive system was created by Rover engineers specifically for the car however and it incorporated a power take-off for farm and industrial use. Another unique feature of the specially designed four wheel drive system was the incorporation of a free-wheeling mechanism for the front axle based on the system that been used on pre-war Rover passenger cars to improve fuel economy. This system was provided with a simple ring pull so the driver could override the freewheel function when four wheel drive was required. The steel chassis was made in conventional ladder style like the Jeep. Steel was in short supply in austerity Britain, but curiously what was much more plentiful was aluminum. So Maurice Wilks team decided to use aluminum for the body panels. Because the body panels were going to be mostly flat the aluminum would be easy to work with, so the utilitarian Land Rover finished up having its body panels made of the Birmabright aluminum alloy, the same as used on the early Jaguar XK120 and Aston Martin sports cars.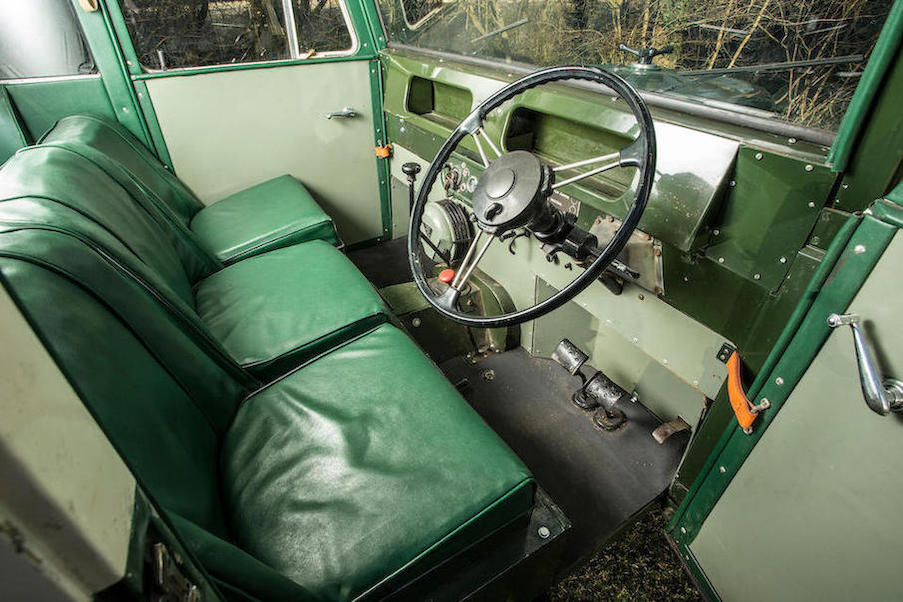 As the prototypes were developed the center steer idea was dismissed as impractical and the decision was made to make both right and left hand drive versions. The Land Rover made its debut at the 1948 Amsterdam Motor Show. That first Land Rover was so basic that a canvas top was an optional extra. Nonetheless the vehicles began selling and customers started telling Rover what they would like the Land Rover to become. Much to the Land Rover design team's amazement customers said they wanted a more luxurious version. Luxury? Land Rover? The two ideas did not seem to fit together straight away. But the customers who wanted this were people from the Australian Snowy Mountains Hydro-Electric Scheme, mining companies, and civil engineering companies who wanted to be able to provide a decent level of comfort for managers and professional staff. Deciding on the old fashioned motto "The customer is always right" Land Rover's boffins got to work on a significantly more comfortable version of their agricultural "Jeep". In order to accomplish this they went to British coach-builder Tickford to see what they could come up with.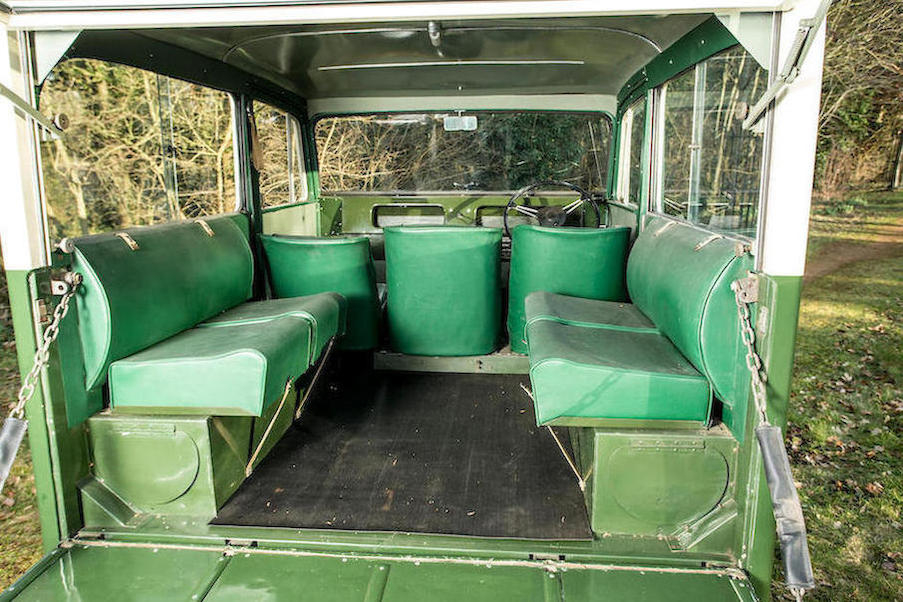 Tickford were used to making custom coachwork for such as Rolls-Royce and Lagonda luxury cars: they knew how to do luxury as well as anyone on earth. Tickford's staff created an ash wood frame for a station wagon cum shooting brake body style and made aluminum panels to cover it. Seats were leather, because no luxury Tickford would be complete without genuine leather seats. To complete the luxury car fittings the Land Rover Tickford was fitted with a one piece laminated windscreen, and provided with a heater, which would have been much appreciated up in the Australian Snowy Mountains. To cap off this luxury Land Rover the bonnet/hood mounted spare wheel was provided with a metal cover. The end result was a rather nice, comfortable and stylish looking shooting brake that would also serve well on country estates.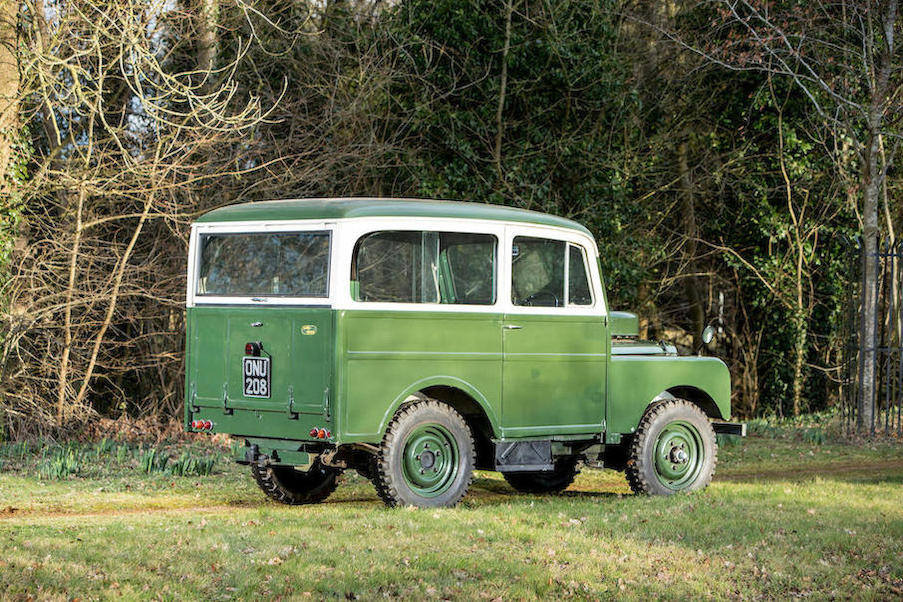 By 1950 the small 1.6 liter (1,595cc) four cylinder engine of the Land Rover was replaced by a 2.0 litre (1,995cc) in-line four cylinder engine with "Siamese Bores" (which means there was no water jacket separation between the cylinder bores). The Land Rover Tickford remained in limited production into the very early 1950's with 641 in total being made, most of which went to export markets. One reason for the much higher exports sales is that the British Government decided that the Land Rover Tickford was a passenger car and therefore subject to much higher sales tax than its predecessor, which was defined as a commercial vehicle. The tax effectively priced the Land Rover Tickford out of reach of the people in Britain who would have purchased them.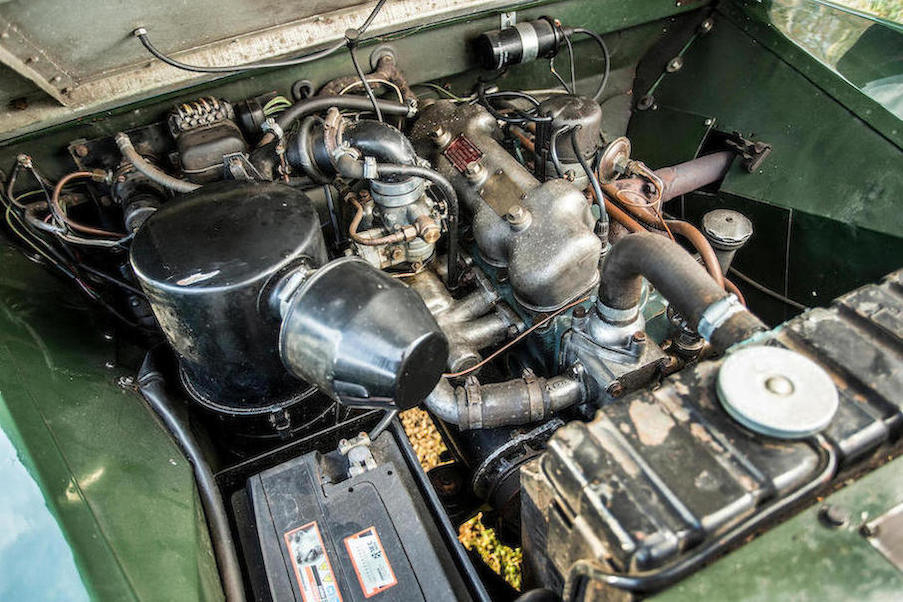 The Land Rover Tickford is a rare car to find, and the restored green one in our photographs has been very nicely re-built from once being a barn find discovered in 1981. This particular car is coming up for sale by Bonhams at the Goodwood Member's Meeting, to be held at the Goodwood Estate, near Chichester in Britain. This car will be offered for sale on March 18th, 2018.
You will find the sale page for this car with further details if you click here.
The car is expected to sell in the range £30,000 – £40,000.
The Land Rover Tickford is a superb shooting brake, a car from the last days of the British Empire, and one that conjures up visions of big-game hunting at the end of the golden age of African safari. These cars don't often come up for sale so this is an unusual opportunity. If you are a Land Rover enthusiast then this could just be a prize worth the seeking.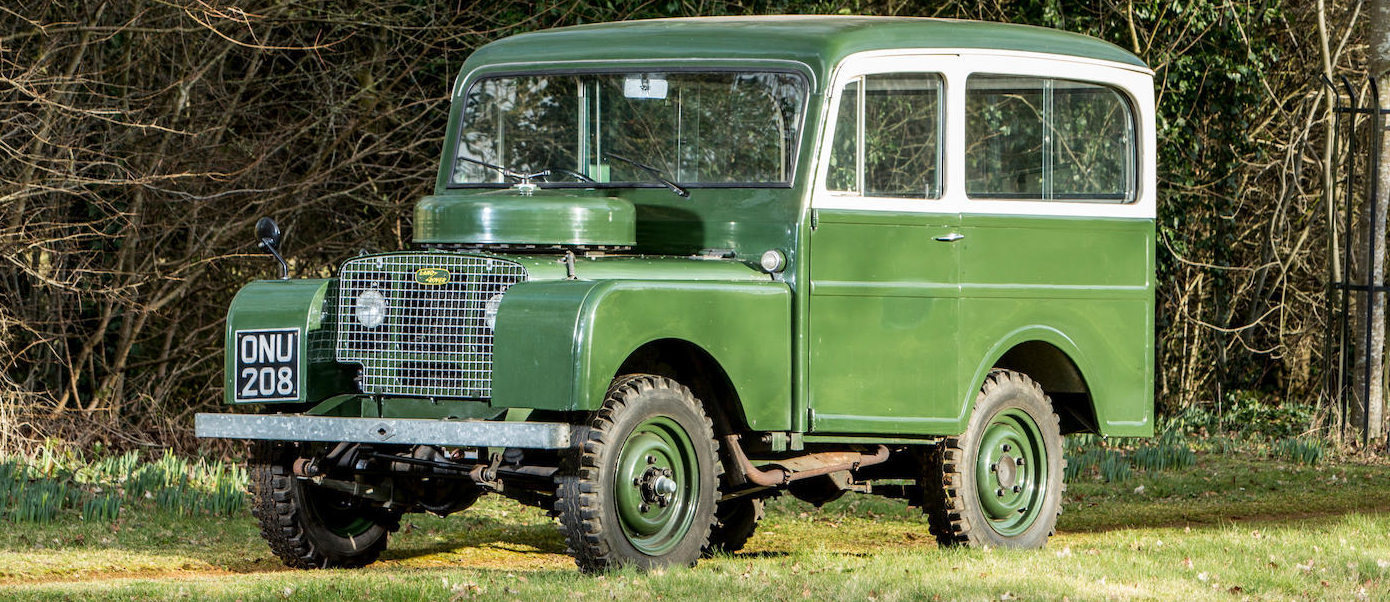 (All Pictures of the green Tickford Land Rover courtesy Bonhams).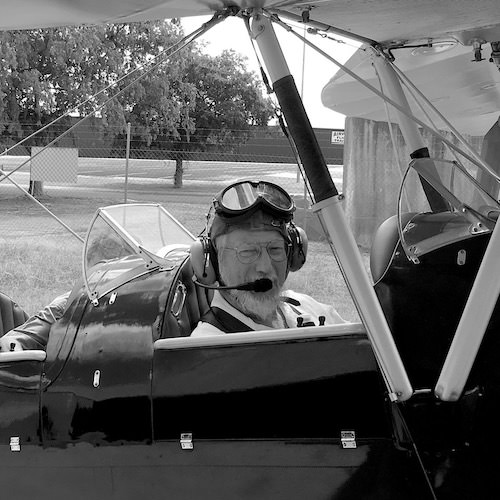 Jon Branch is the founder and senior editor of Revivaler and has written a significant number of articles for various publications including official Buying Guides for eBay, classic car articles for Hagerty, magazine articles for both the Australian Shooters Journal and the Australian Shooter, and he's a long time contributor to Silodrome.
Jon has done radio, television, magazine and newspaper interviews on various issues, and has traveled extensively, having lived in Britain, Australia, China and Hong Kong. His travels have taken him to Indonesia, Israel, Italy, Japan and a number of other countries. He has studied the Japanese sword arts and has a long history of involvement in the shooting sports, which has included authoring submissions to government on various firearms related issues and assisting in the design and establishment of shooting ranges.