In this last installment of our Schmidt and Bender rifle-scopes trilogy we will look at the Classic series of traditional rifle-scopes. The Classic series (or Klassik in German) are the older Schmidt and Bender design that has been refined to the point of rugged reliability enhanced with superb quality that has earned Schmidt and Bender it's well deserved reputation world wide. This series reminds me of the U2 spyplane and the Boeing 747; both designs are decades old, both are highly respected because over those decades the bugs have been worked out and the machines have been modernized and adapted to make them a match for the new designs that pop up from time to time. In fact one of the un-checked boxes on my personal bucket list is to go up in a U2. I remember the Cuban Missile Crisis and yes, where I was going to school we did an air raid drill where we all got under our desks and put our heads between our knees to protect us from the bomb. Thankfully we didn't have to find out if that would really have worked.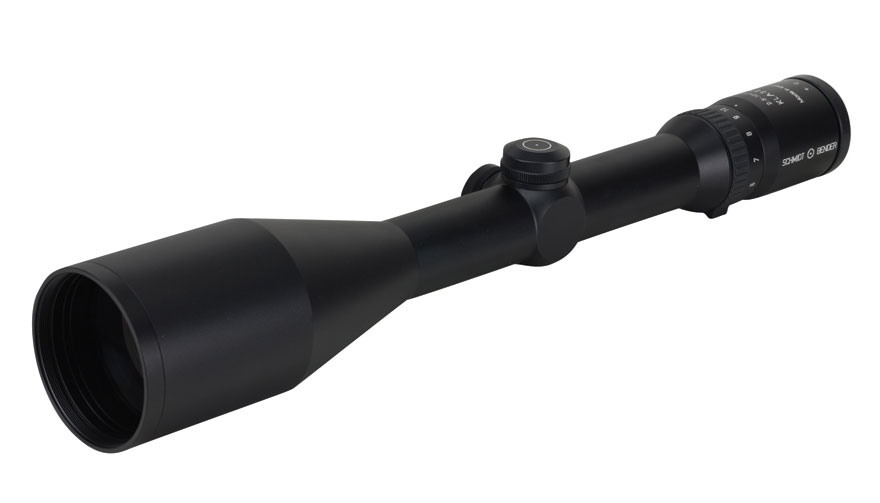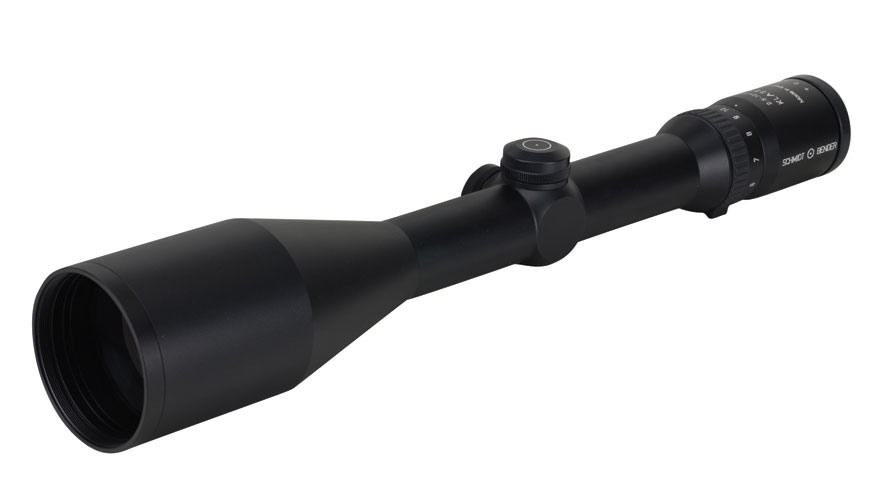 The Schmidt and Bender Classic series put proven technology and manufacturing quality into a series of good looking, no nonsense rifle-scopes. They provide the choice of illuminated or non-illuminated reticles though I would personally not choose a Classic rifle-scope with an illuminated reticle. If I needed and illuminated reticle I would choose a Zenith with a Flashdot reticle. The non-illuminated reticles in the Classic series provide the ability to use the fine crosshairs to aim with all the precision you or I can muster; and when I'm zeroing at 250 or 300 yards I'm really going to want all the precision I can get. If I'm hunting and I have to take a shot out past 300 yards I'm surely not going to need that precision any less. Your needs may be different, so you may need the illuminated reticle and be less concerned about the N'th degree of precision if you are shooting wild boar at twilight or night, or perhaps trying to take a leopard in similar circumstances. An illuminated reticle might be a valuable thing if you are dealing with a nasty bitey in the dark.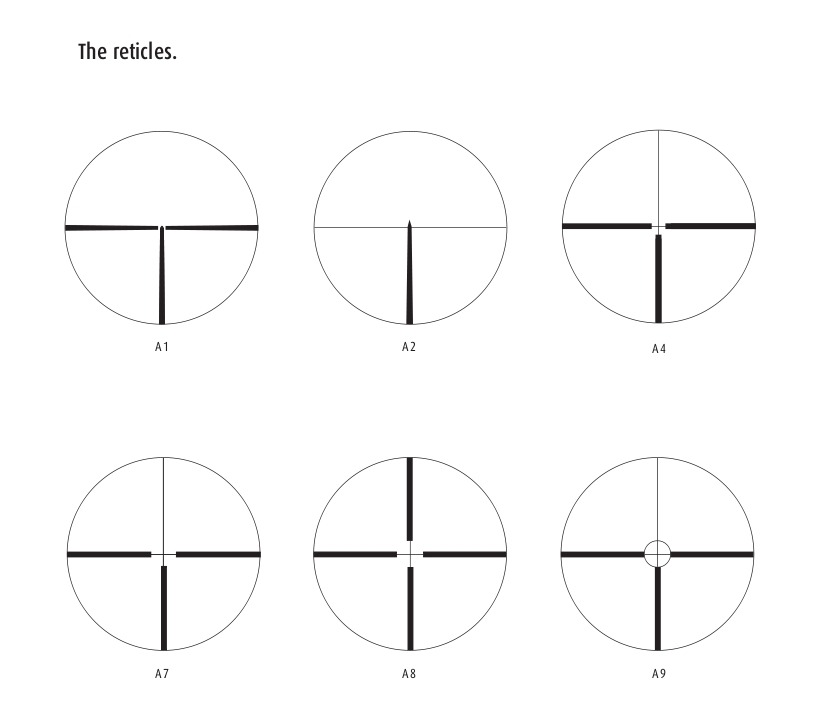 Most of my personal experience has been with rifles equipped with the A8 "sniper" reticle and I really like that one. However as I put together my new hunting rifle I will be choosing the A7. I think the top bar of the A8 is a bit redundant. For a low powered rifle-scope for close range work I don't think anything beats the A2. It's beautifully uncluttered and the vertical post directs your eye straight to the aiming point whilst the plain horizontal cross-hair provides and excellent reference line on a running target.
The Schmidt and Bender Classic series, like the Zenith, have a feature in the adjustment turrets to show how much adjustment is left. It is best, if your rifle-scope mounts permit it, to use the adjustment in the mounts to get the rifle rough zeroed, and then to use the rifle-scope's internal adjustments to fine tune. This is one of the reasons I prefer EAW Pivot Mounts above all others.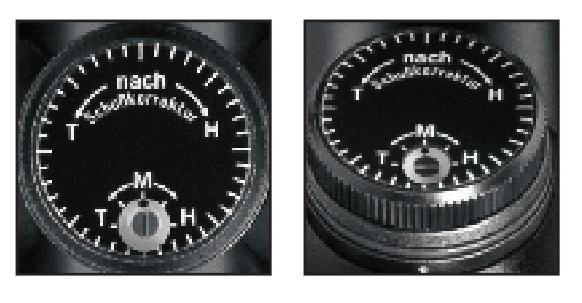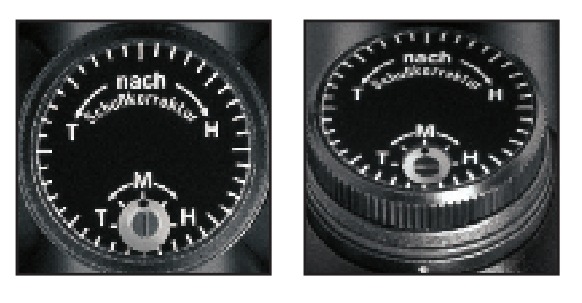 The Schmidt and Bender Classic series includes both a selection of variable power and fixed power rifle-scopes as shown below.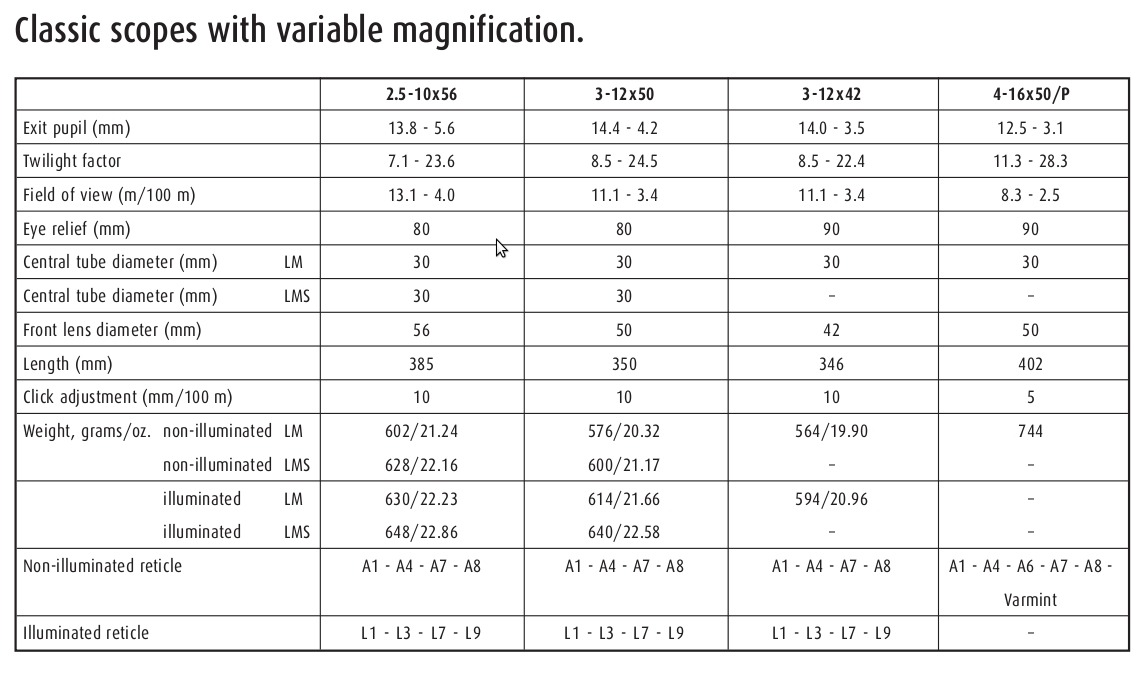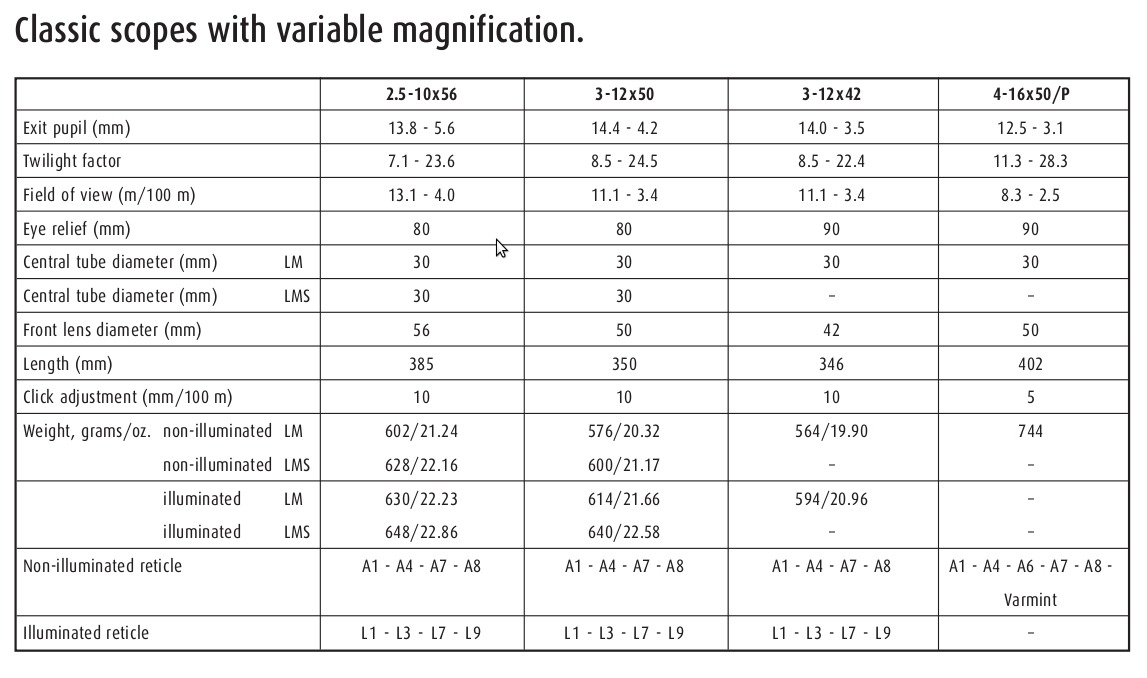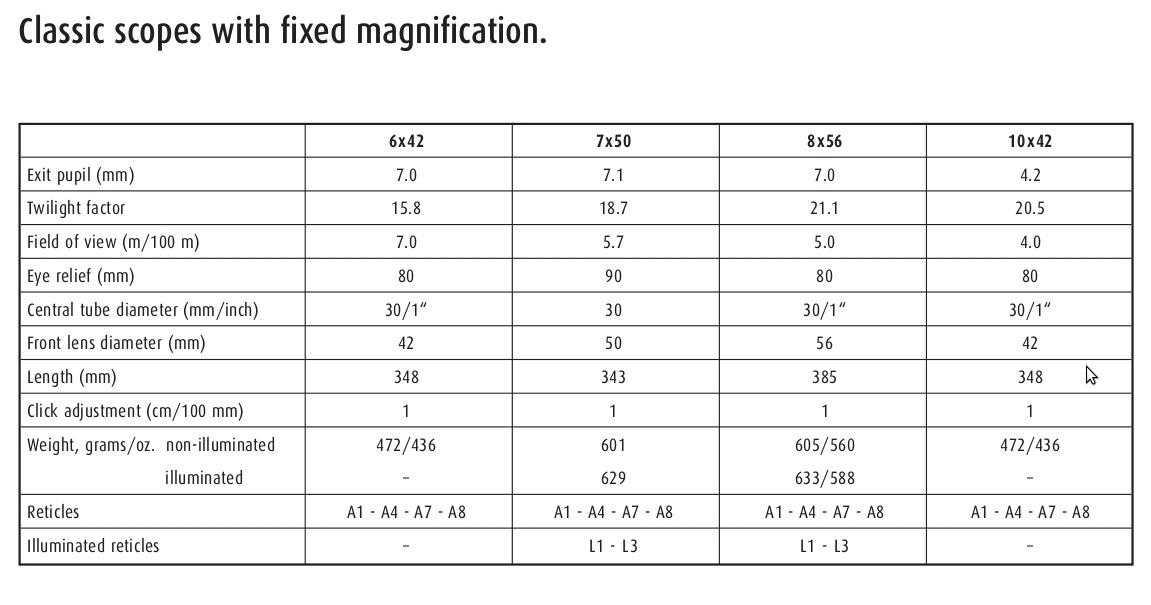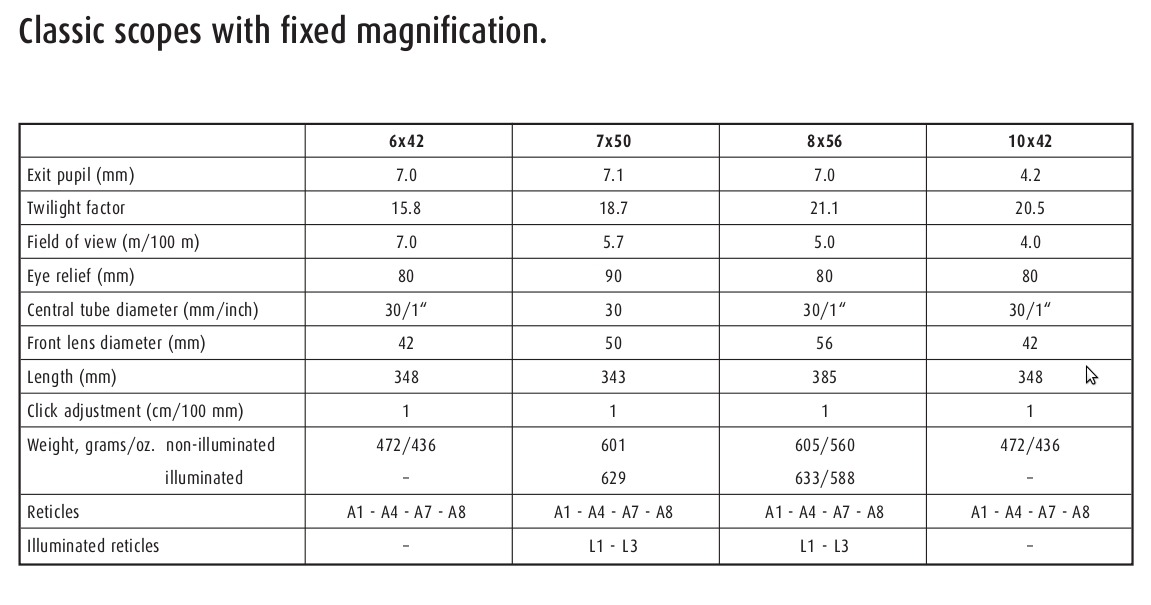 For those interested in the full product details of both the Zenith and Classic series download the hunting rifle-scope catalog. You will find full dimensional details and all the reticle subtensions in both metric and imperial units.
Schmidt and Bender are a company that trust their own products because they put the effort in to make them trustworthy. Schmidt and Bender promise that they will repair any manufacturing defect in one of their rifle-scopes free of charge for the first ten years of its service life; and they also promise they will provide service for their rifle-scopes for thirty years from the date of manufacture.
I'm personally planning on a Schmidt and Bender 2.5-10x56mm Classic rifle-scope with an A7 reticle to go on the 375 Holland and Holland Magnum that I've put on my New Years Resolution list. I think that's a much more fun New Year's Resolution than the boring ones like "give up Cuban cigars" or "go running every morning before work" or "empty my e-mail inbox every day" etc. Do you agree?
(Our feature image of a Steyr Mannlicher Luxus rifle with Schmidt and Bender Classic rifle-scope courtesy of http://www.waffen-zimmermann.at)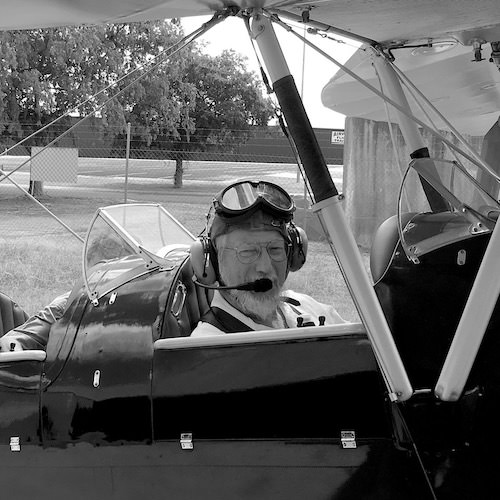 Jon Branch is the founder and senior editor of Revivaler and has written a significant number of articles for various publications including official Buying Guides for eBay, classic car articles for Hagerty, magazine articles for both the Australian Shooters Journal and the Australian Shooter, and he's a long time contributor to Silodrome.
Jon has done radio, television, magazine and newspaper interviews on various issues, and has traveled extensively, having lived in Britain, Australia, China and Hong Kong. His travels have taken him to Indonesia, Israel, Italy, Japan and a number of other countries. He has studied the Japanese sword arts and has a long history of involvement in the shooting sports, which has included authoring submissions to government on various firearms related issues and assisting in the design and establishment of shooting ranges.