Around the turn of the twentieth century as automobile technology became established and viable a plethora of new car makers sprang up most of whom would not survive long. One of these was the York Motor Company of York, Pennsylvania who traded under the name Pullman. That they were able to trade under the name Pullman is of itself a bit of a puzzle as the Pullman name was already well established as belonging to the Pullman Car Company which was founded by George Pullman but whose business was not automobiles but railroad cars. George Pullman's railroad cars were renowned for their luxuriousness and it was because of this that the York Motor Company decided to co-opt the name to impart the sense of luxuriousness to its automobiles.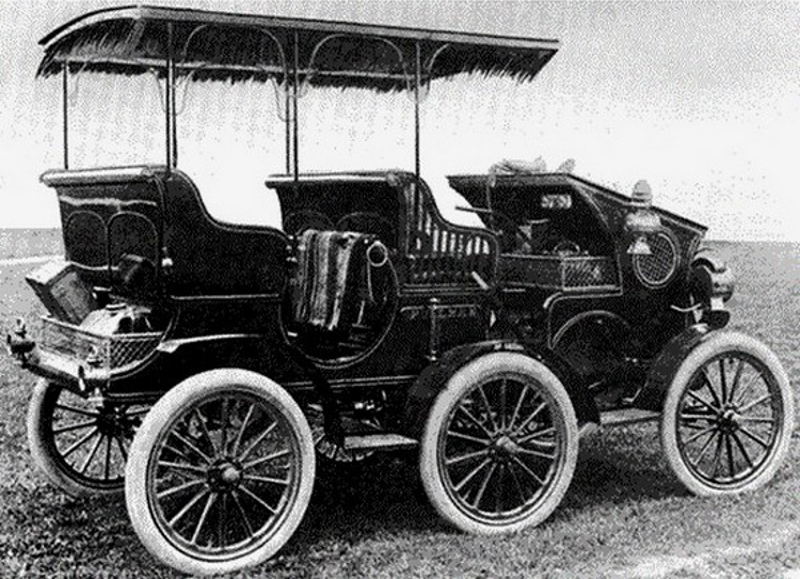 One of the secrets of the smooth ride of the Pullman railroad car was its use of six wheeled bogies to smooth out the bumps in the track caused by the rail joints and points. The inventor of the first "Pullman" automobile was Albert Broomell who decided he would use that same idea on a car which he called the Pullman. In order to successfully use six wheels an automobile needs a suitably flexible suspension. There is a vast difference between absorbing the small degrees of unevenness in a railroad track by comparison with the hills and dales and potholes one will encounter on a typical 1903 unsurfaced road. Albert Broomell's six wheeled car lacked the suspension that was needed to make it successful and when he realized his mistake he cut the car up for scrap and went back to the drawing board.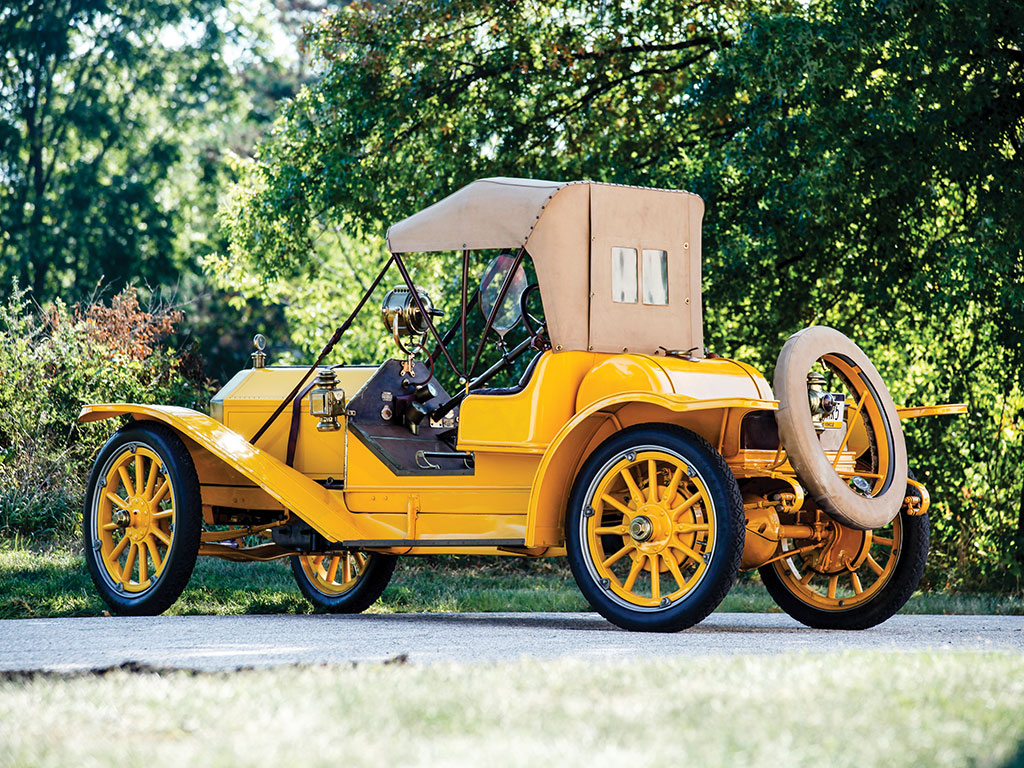 In 1905 Albert Broomell had done some thinking and he teamed up with carriage builder Samuel Baily to get into the automobile making business. Rather than using the name Pullman again the two decided just to call themselves the York Motor Company as they were located in York, Pennsylvania, and they enlisted the help of Harrisburg mechanic James Kline to get a modest automobile manufacturing concern under way.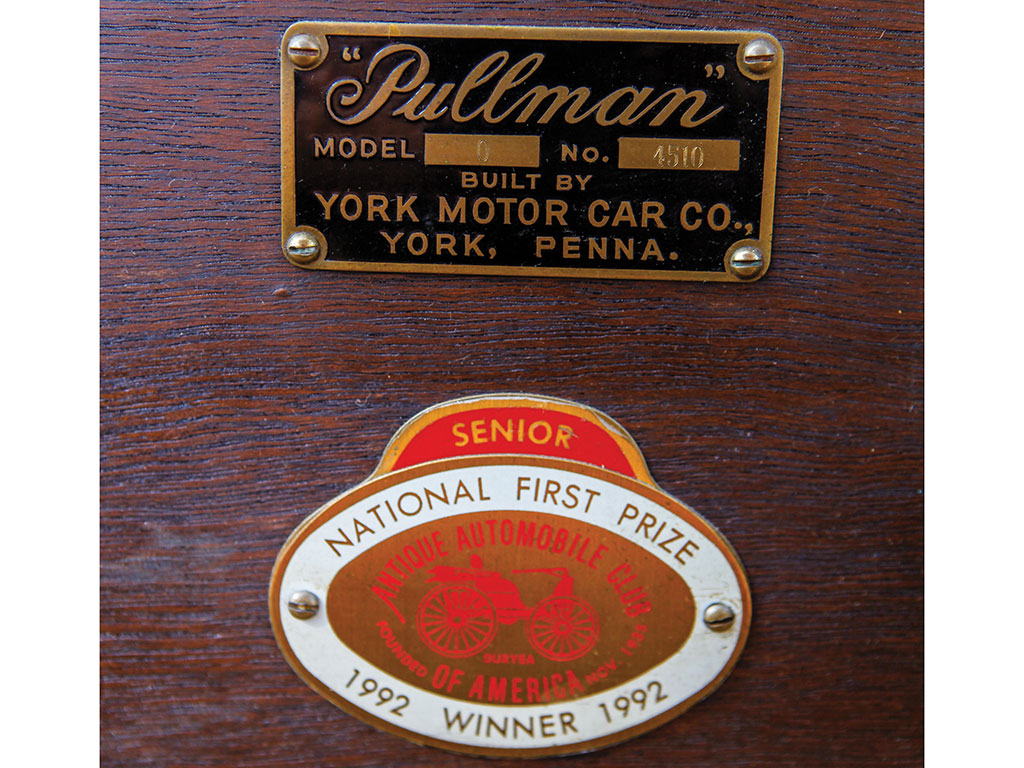 The York Motor Company showed the first of their cars at the York County Fair in 1905. Albert Broomell and Samuel Baily decided to use the Pullman name after all and so the cars were marketed as Pullmans. Despite being three times the cost of a Ford the Pullmans captured a segment of the luxury car market and sales were excellent. The Pullman automobiles had quite large and powerful 20hp-40hp engines and back in those days people were familiar with horses so "forty horse power" sounded like a heck of a lot.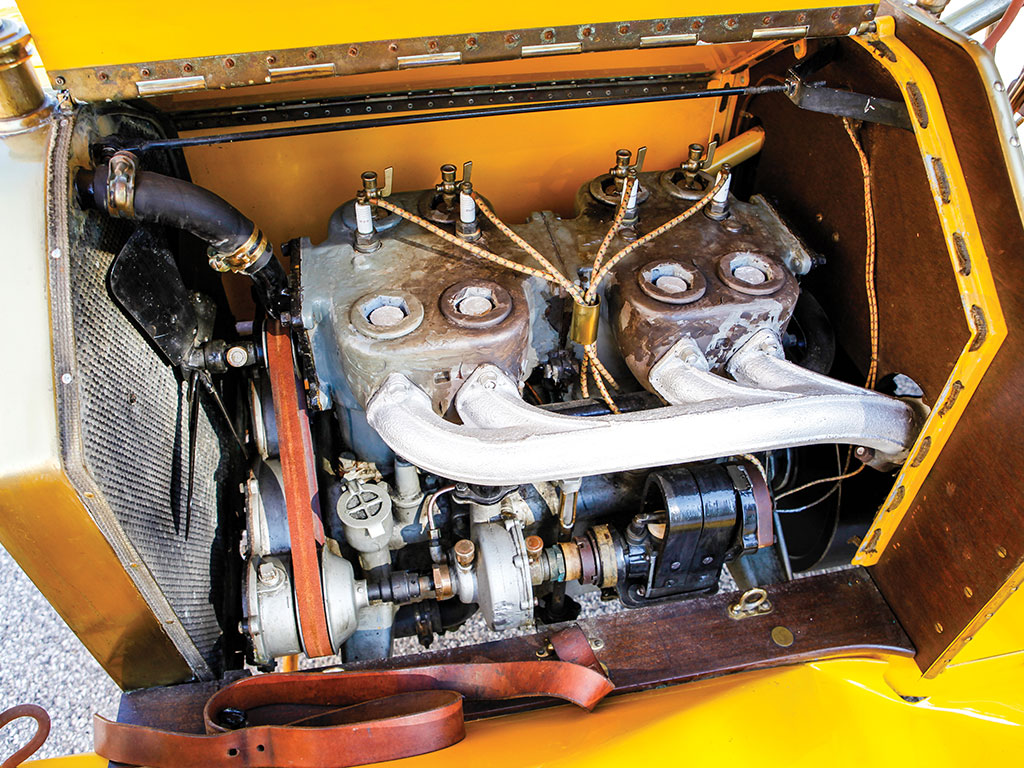 Pullman was one of seventeen automobile manufacturers located in York, Pennsylvania and was one of the most successful. Overall production achieved prior to the company going bankrupt in 1917 was about 5000 cars and the yellow 1910 Model O Roadster in our pictures is number 4510 and the only Pullman Model O Roadster know to still exist. The car is powered by the larger 40 hp, 255.3 cu. in. T-head inline four-cylinder engine which drives through a conventional three-speed manual transmission. Typical of cars of the era the Pullman Model O Roadster has a solid front axle and live rear axle with semi-elliptical leaf springs, and two-wheel mechanical drum brakes at the rear.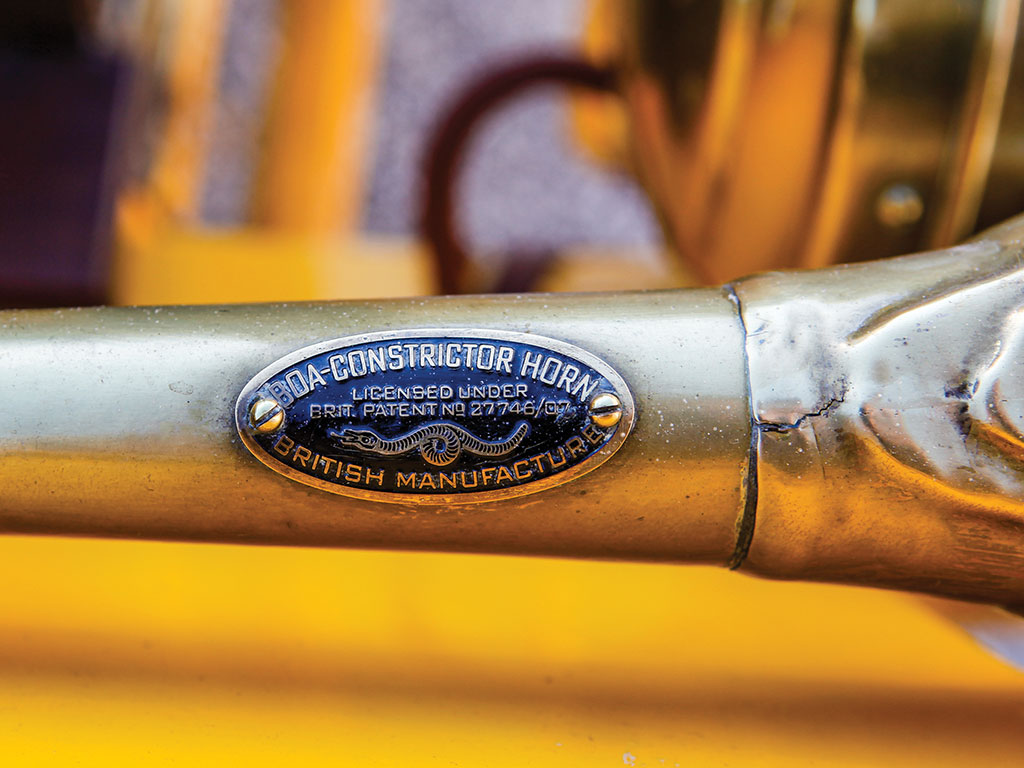 The car is also fitted with a classic British "Boa-Constrictor Horn" in brass and the car is a "brass era" vehicle so it has a plethora of brass fittings.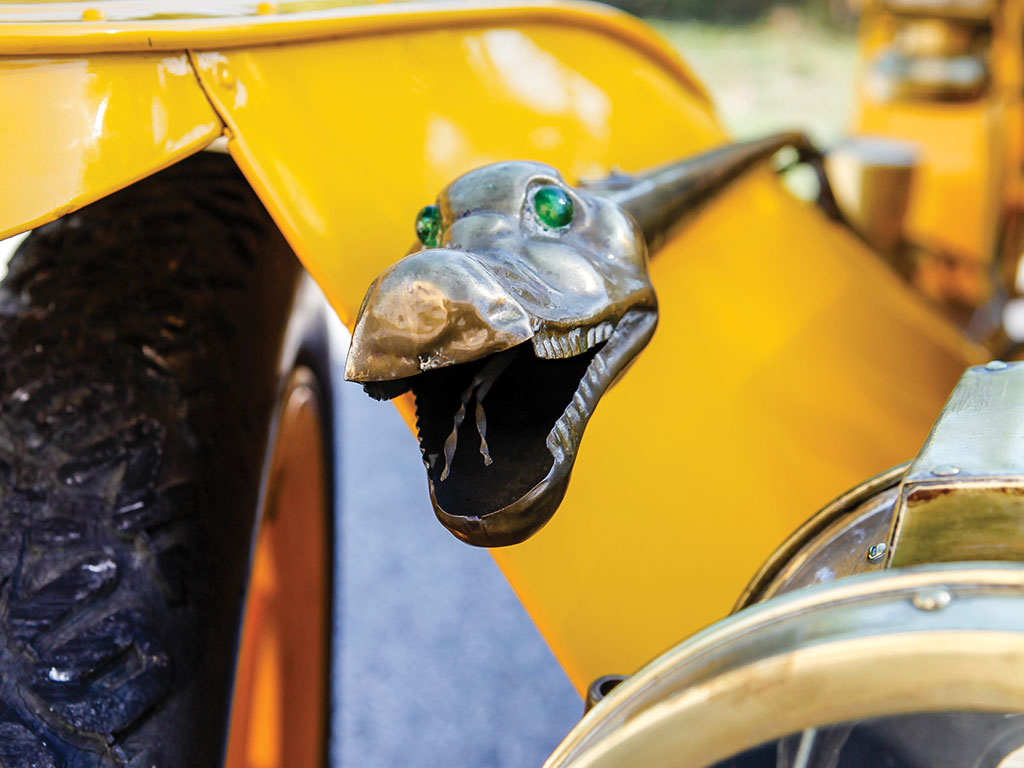 This "one of a kind" Pullman Model O Roadster is unique in the world and is a delightful example of the beginnings of the automobile age. These roadsters are enormously enjoyable providing the wind in your face freedom and connection with the road one gets on a motorcycle but complete with a hood to keep some of the rain off and four skinny wheels so you won't finish up "kissing the concrete" as tends to happen if you drop a motorcycle.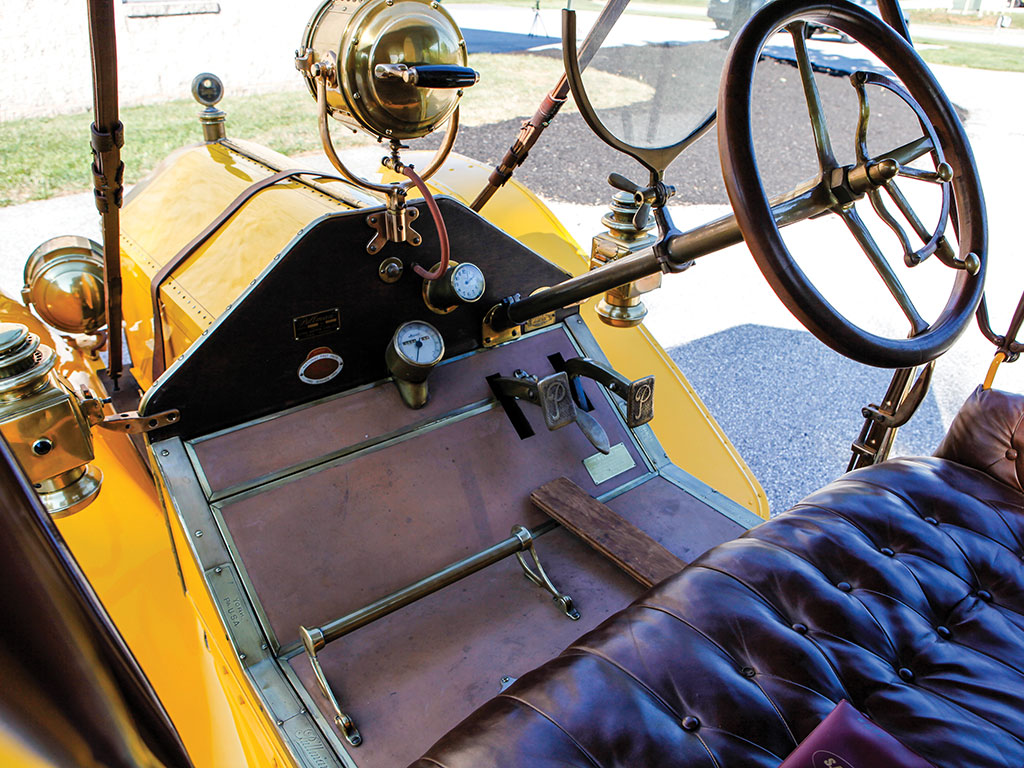 This 1910 Pullman Model O Roadster is one of two rare Pullman cars coming up for sale by RM Sotheby's at their Hershey auction on 7th October 2016.
You'll find the sale page for this yellow Model O Roadster if you click here.
The other rare Pullman automobile for sale is a 1908 Pullman Model H Light Touring car which you will find if you click here.
Pullman motor cars are amongst the more rare and difficult to find. So the RM Sotheby's Hershey auction provides an unusual opportunity to bid on two of them in nicely restored condition.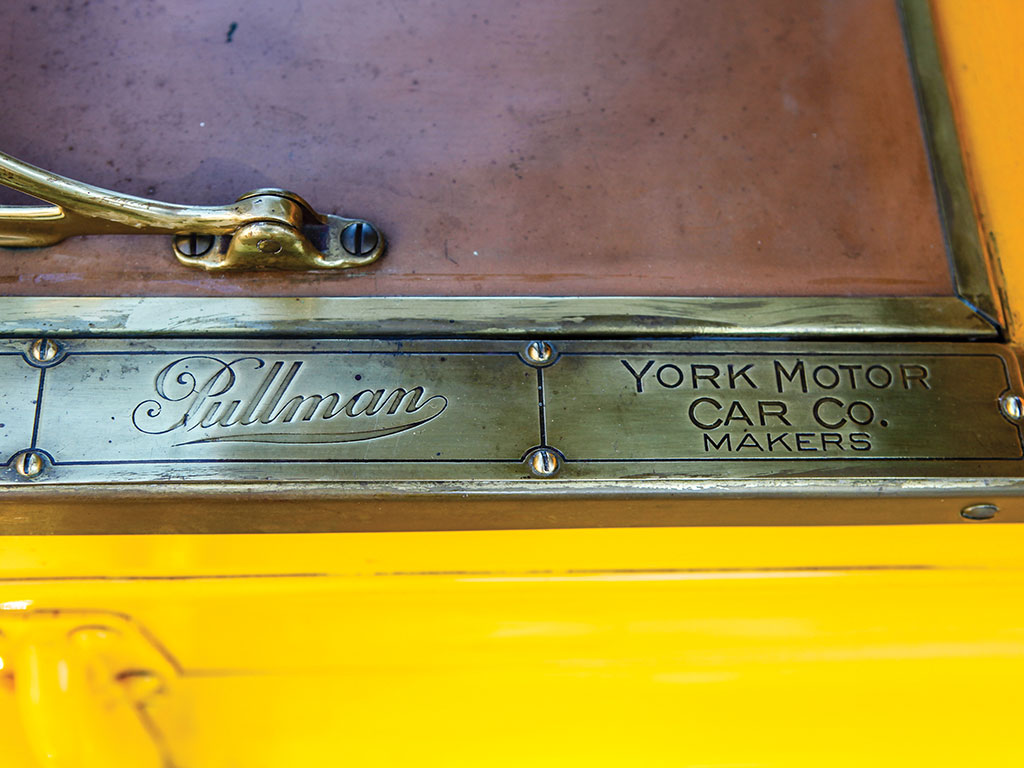 (All pictures courtesy RM Sotheby's except for that of the six wheeled Pullman Surrey of 1903).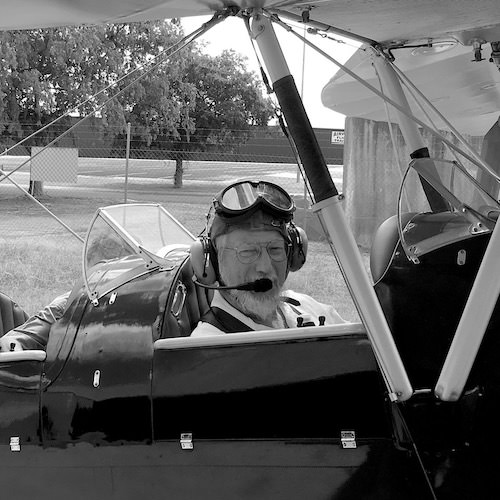 Jon Branch is the founder and senior editor of Revivaler and has written a significant number of articles for various publications including official Buying Guides for eBay, classic car articles for Hagerty, magazine articles for both the Australian Shooters Journal and the Australian Shooter, and he's a long time contributor to Silodrome.
Jon has done radio, television, magazine and newspaper interviews on various issues, and has traveled extensively, having lived in Britain, Australia, China and Hong Kong. His travels have taken him to Indonesia, Israel, Italy, Japan and a number of other countries. He has studied the Japanese sword arts and has a long history of involvement in the shooting sports, which has included authoring submissions to government on various firearms related issues and assisting in the design and establishment of shooting ranges.