My grandfather on my mother's side used to drive a brewery truck. Well, that's not quite the case, the "truck" was called a dray and it was powered by a big and beautiful Clydesdale horse. That was back in the days when a horse and dray were a perfect combination for delivering beer kegs to pubs. I don't know what my granddad would have made of this Diamond T brewery truck. It doesn't have the personality of a Clydesdale horse, but it does have a different kind of personality, one that would make it a very attractive vehicle.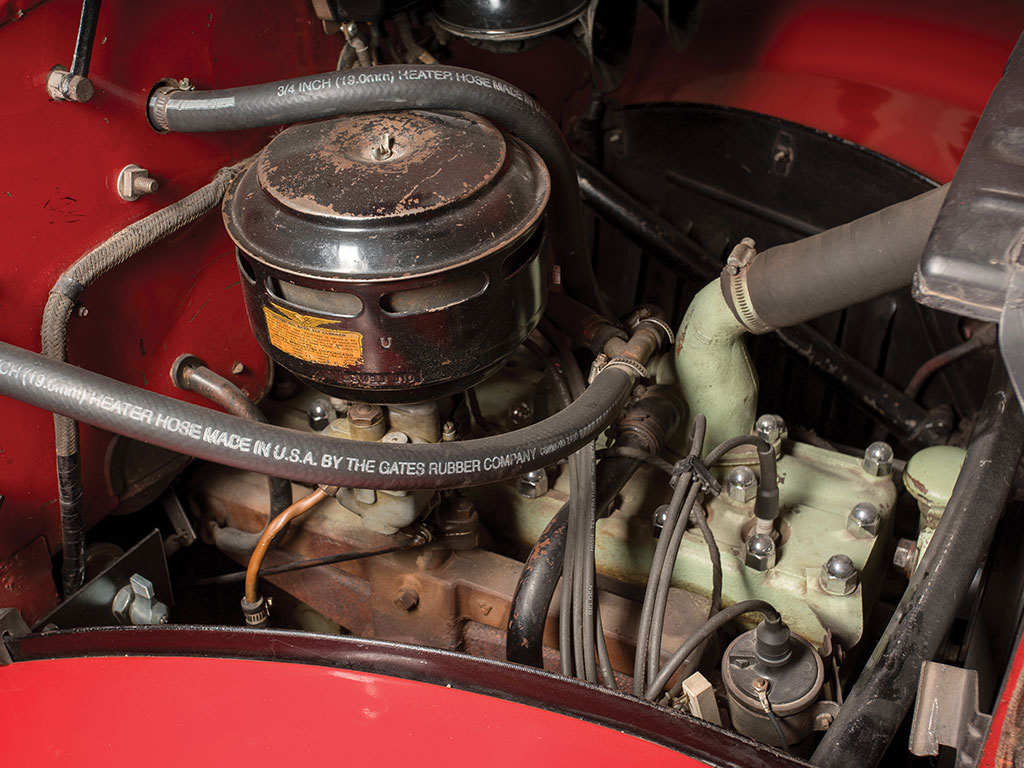 The Diamond T 201 was the second smallest truck made by the company. The smallest being the ¾ ton Model 80 of 1937. Diamond T made about 7000 of the Model 201 during its production years of 1938-1949 so these are a quite rare vehicle. Interestingly Diamond T was founded by Charles.A. Tilt whose father was in the shoe making business. Charles .A. Tilt's dad designed a logo that he thought would be good for his son's new car company. He put a big "T" in the middle for the Tilt family name and then framed it with a diamond to represent quality. C.A. Tilt accepted his dad's suggestion and his new car making company was called Diamond T. They began by making passenger cars in 1905 but in 1911 one of Diamond T's customers suggested they get into the truck building business. They did and that proved to be a much better business so the car making side of Diamond T was quietly shut down and they focused on truck making. Appropriate to the Diamond T 201 brewery pick up truck in our pictures it is believed that financing for Charles Tilt's automotive enterprise came (at least in part) from the Schoenhofen Brewing Company.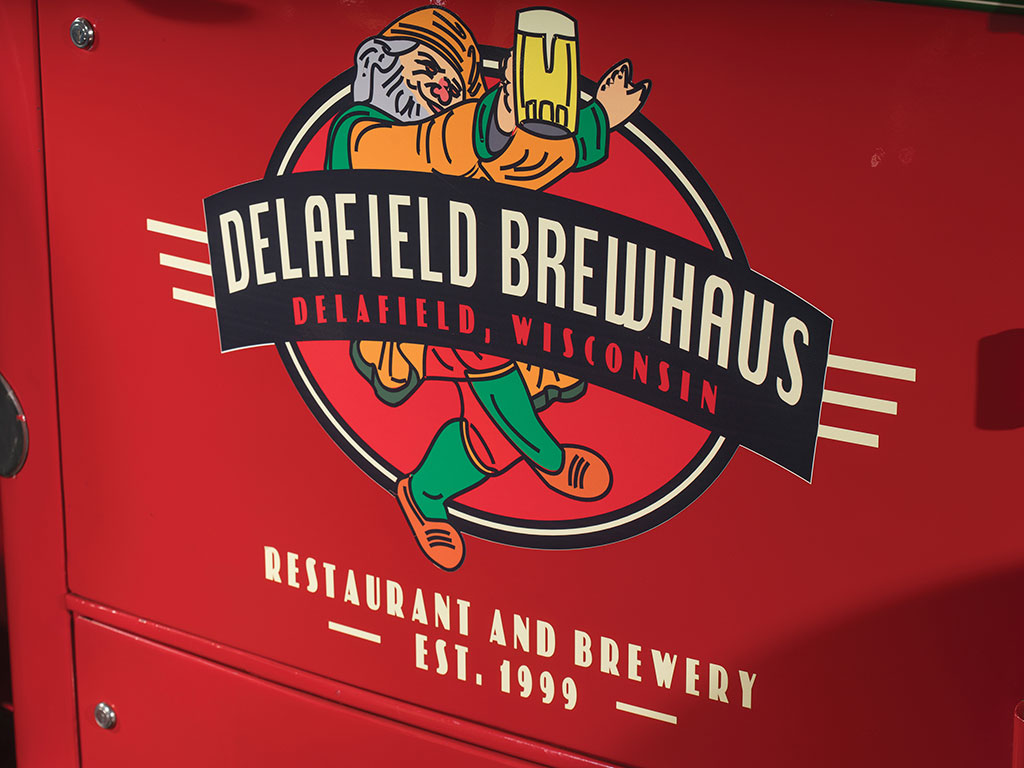 The first Diamond T truck is nowadays known as "Old No. 1" and it was powered by a four cylinder Continental engine driving through a Brown Lipe transmission and chain drive. The truck sat on Timken axles and it was sufficiently good that within four years Diamond T had a dealer network that extended across the United States to Latin America and even a number of European countries.
With the outbreak of the First World War the US military asked Diamond T to make 1500 3-5 ton "Liberty" trucks which the company duly made and delivered. By the end of the war Diamond T was a successful manufacturer and continued to prosper during the twenties and even into the thirties. Charles Tilt's trucks were marketed as "The Nation's Freight Car" and entering into the 1930's a model complete with a sleeper cab was introduced. The Diamond T stood apart from their opposition because Charles Tilt believed in ensuring his trucks looked better than their opposition and were more comfortable, as well as performing well.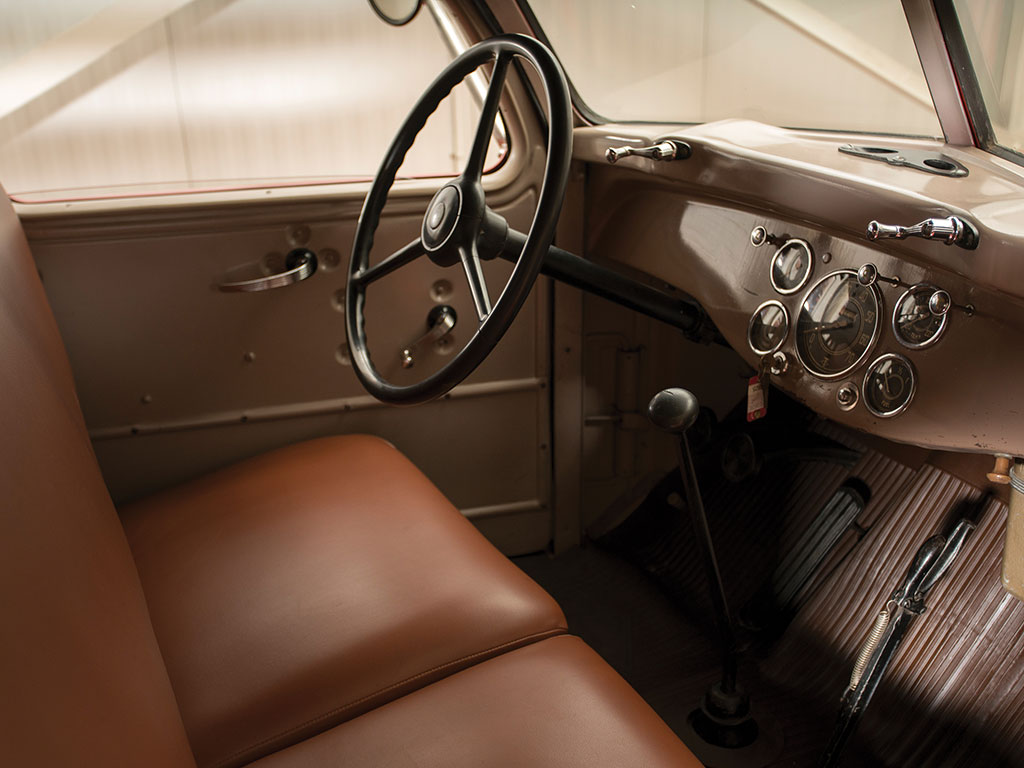 By the 1930's Diamond T trucks had not only made their way all the way south to Australia but they had made quite a name for themselves. Australian conditions were ripe for the truck to take over from the limited train capacity. Railways (railroads) in Australia did not develop in the same way as the railroads of the United States. Partly this was because of the smaller population but also this was because the different states of the federation did not agree about the gauge of the railway tracks. This often meant that goods had to be transshipped from one train to another at state borders making train transport slow and expensive. The Diamond T trucks could carry twenty cattle at an average speed of 20mph over the potholed and corrugated inland roads beating the railways and also beating the British made trucks that had been designed around conditions in Britain and were simply not up to the challenges of the remote outback. The lack of rail transport also led the enterprising Australians to use the American trucks such as the Diamond T to create "road trains" where a truck could pull three or even four trailers. About the only disadvantage of the road trains for cattle transport was if the driver needed to change a tire. Rough roads are hard on tires and so drivers became quite practiced at doing this. The driver had to watch the behavior of the cattle immediately over the flat tire however because if a cow decided to relieve herself and perhaps drop some "Number two's" the driver underneath trying to change the tire finishes up wet and smelly. In the outback there are no convenient showers and change rooms.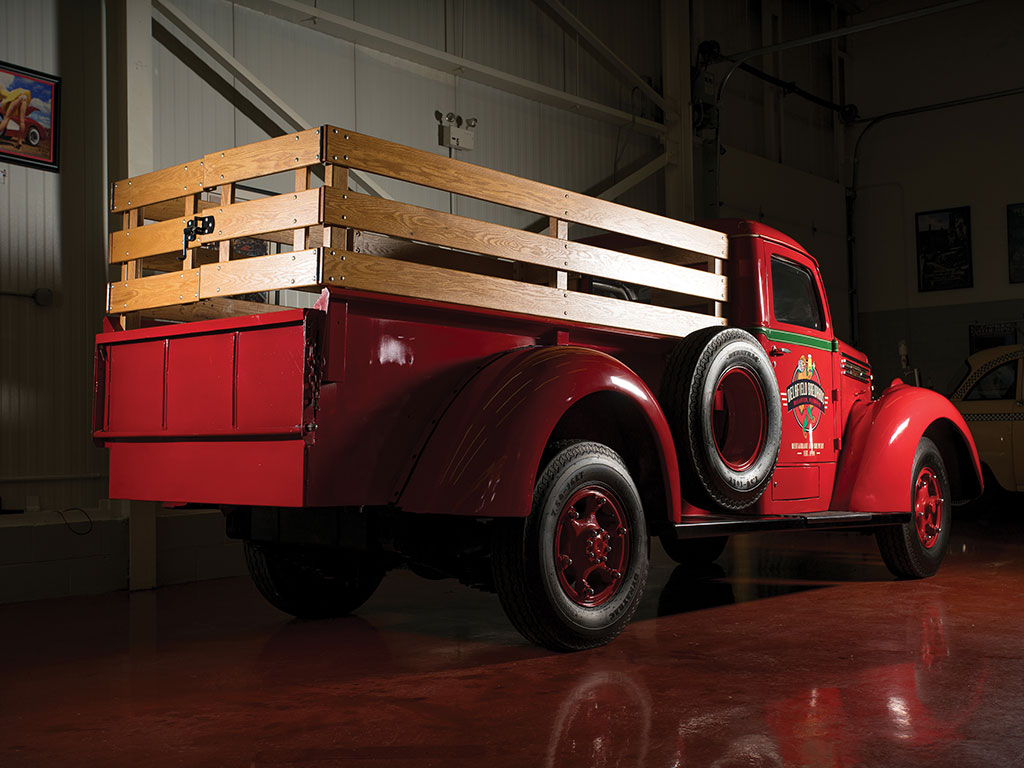 The Diamond T 201 pickup was first created in 1938 and it was fitted with a Hercules engine as Diamond T trucks tended to be. Hercules was a company that had begun in 1915 and by the thirties were producing top quality gasoline and diesel engines for trucks. The Diamond T was fitted with a 91 hp, 236 cu. in. Hercules L-head six-cylinder engine which sent its power to the wheels via a Warner four speed gearbox. The suspension and chassis of the 201 is solid and heavy duty as we would expect from one of the world's top truck makers, especially one with experience in building trucks for the worst that American and Australian roads can throw at them. This ruggedness combined with the legacy of the Diamond T name makes the Diamond T 201 brewer's truck such a desirable item. But not only does it have a great performance legacy it also has inherited a significant "coolness" factor. Its certainly a vehicle that will get attention if you turn up in it at the deer opening or duck opening or pretty much anywhere shooters or hunters get together. The only potential downside is they'll likely expect you to have a keg or five to share with them.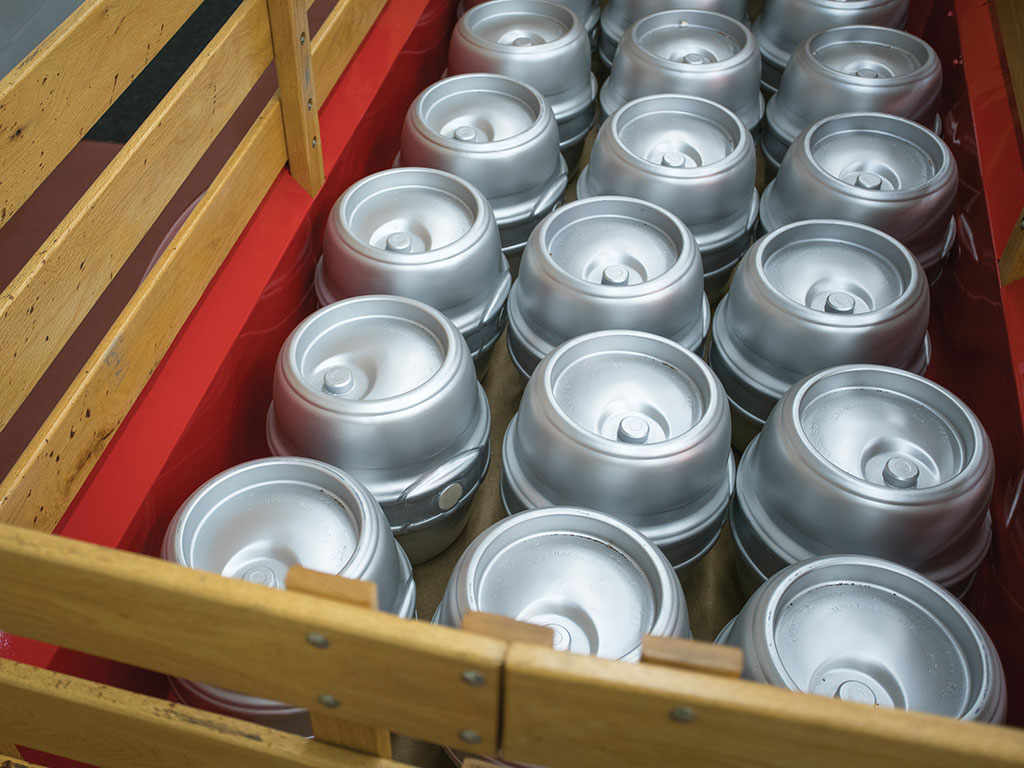 The Diamond T 201 brewer's truck made in 1949 is coming up for sale by RM Sotheby's at their Hershey auction to be held on Friday 7th October 2016.
You will find the sale page for this quite delightful brewer's truck if you click here.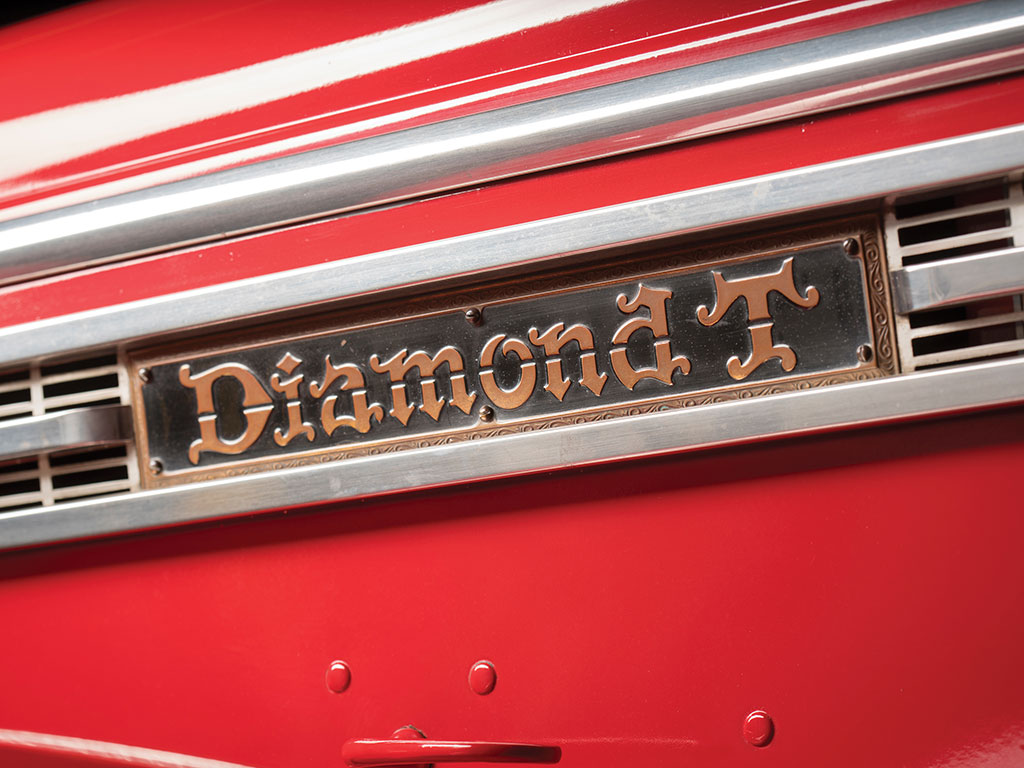 This is one of those vehicles that appeals not so much to the exotic sports car or classic collectible car aficionados. This is a vehicle that appeals to those who have a special affection for trucks and four wheel drive type vehicles and who enjoy them for their character. A bit like my granddad who really enjoyed his dray and the beautiful Clydesdale that hauled it.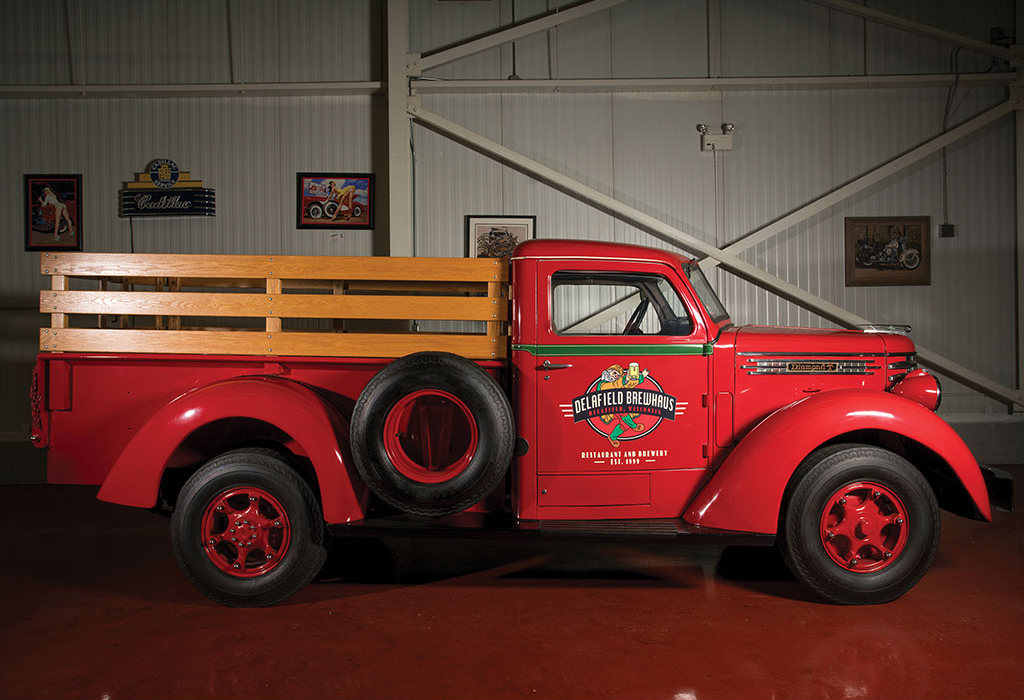 (All pictures courtesy RM Sotheby's).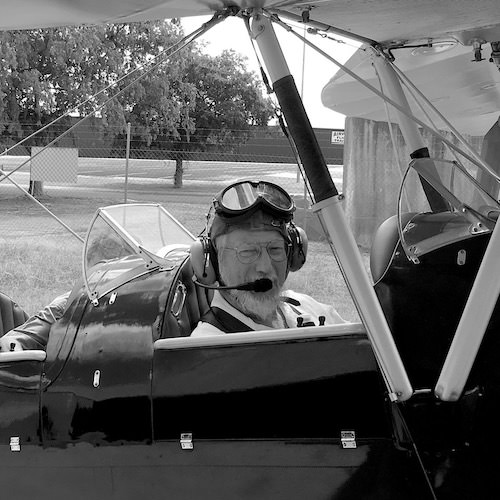 Jon Branch is the founder and senior editor of Revivaler and has written a significant number of articles for various publications including official Buying Guides for eBay, classic car articles for Hagerty, magazine articles for both the Australian Shooters Journal and the Australian Shooter, and he's a long time contributor to Silodrome.
Jon has done radio, television, magazine and newspaper interviews on various issues, and has traveled extensively, having lived in Britain, Australia, China and Hong Kong. His travels have taken him to Indonesia, Israel, Italy, Japan and a number of other countries. He has studied the Japanese sword arts and has a long history of involvement in the shooting sports, which has included authoring submissions to government on various firearms related issues and assisting in the design and establishment of shooting ranges.