One of the Last "Real Cars" Ever Made
For a diehard classic MG enthusiast the MG SA might be described as one of the last "real cars" made. Let me elucidate with a short story of love, family and democracy. Back in the late 1960's one of my friends was a classic car aficionado who owned a delightful MG YA saloon. He was married to a lovely lady and they had two charming daughters, which means he was outnumbered by the ladies of his household, and thus it transpired that the girls decided that the old smelly MG YA was in need of replacement. My friend found himself outvoted and was forced to sell his beloved MG and go and buy a new car, and not only that, but a new car of his wife and daughter's approval. He finished up at a Ford dealership and when the unsuspecting salesman approached him to see if he would like to buy a car my friend told him "I haven't bought a car since they stopped making cars!"
Regardless of the loss of the much loved MG YA my friend's wife and daughters loved the nice new Ford Capri he brought home and although he took some time getting used to the idea of being an ex-MG owner he got around to enjoying the Ford despite the fact that it was not a "real" car like the MG YA.
So, if we consider the MG Y-type to be the last "real" MG made then the MG WA and its sibling the MG SA are among the last of the pre-war "real" cars made along with the MG VA saloon and MG T-type sports cars.
The MG SA, the MG You Have When You're Not Having an MG
The MG SA was a car that my friend who finished up with a Ford would most certainly have considered to be a "real car" and a "real" MG: and so would I. However when this quite magnificent MG was first introduced in 1936 there were many die-hard MG enthusiasts who didn't, they considered it to be a badge-engineered Wolseley, how did this come about?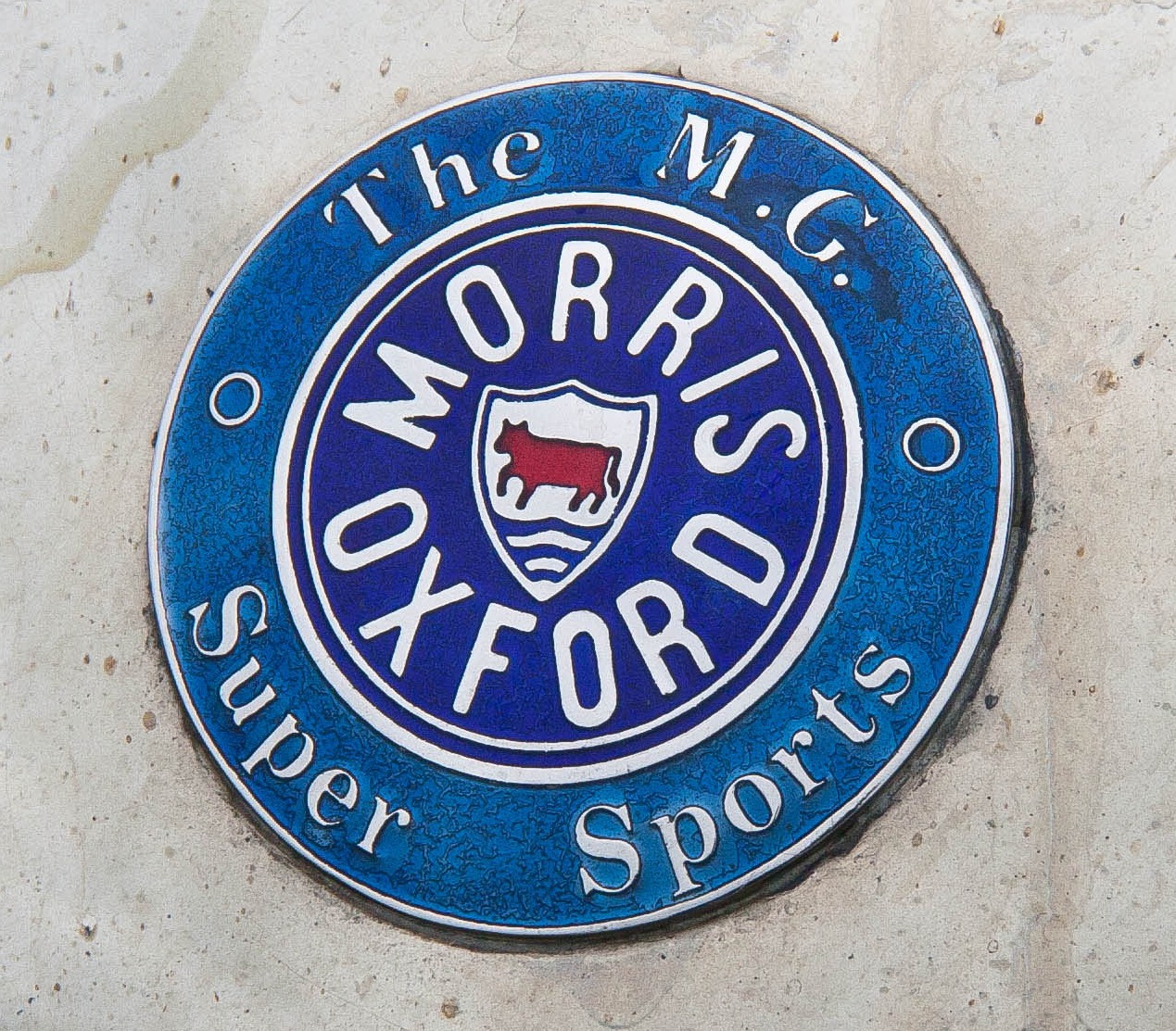 "MG" stands for "Morris Garages" and it was begun by William Morris, the founder of Morris Cars in 1909 which which began production of its famous "Bullnose Morris" in 1912. Morris Garages was established as a performance shop for Morris cars and in 1921 a gentleman named Cecil Kimber joined the company. It was to be Cecil Kimber who would take over the business and transform it into a marque in its own right. He was promoted to become Morris Garages' General Manager in 1922 and exerted his considerable energies into building the Morris Garages "MG" name with production of "Kimber Specials": Morris cars made with special performance enhancements.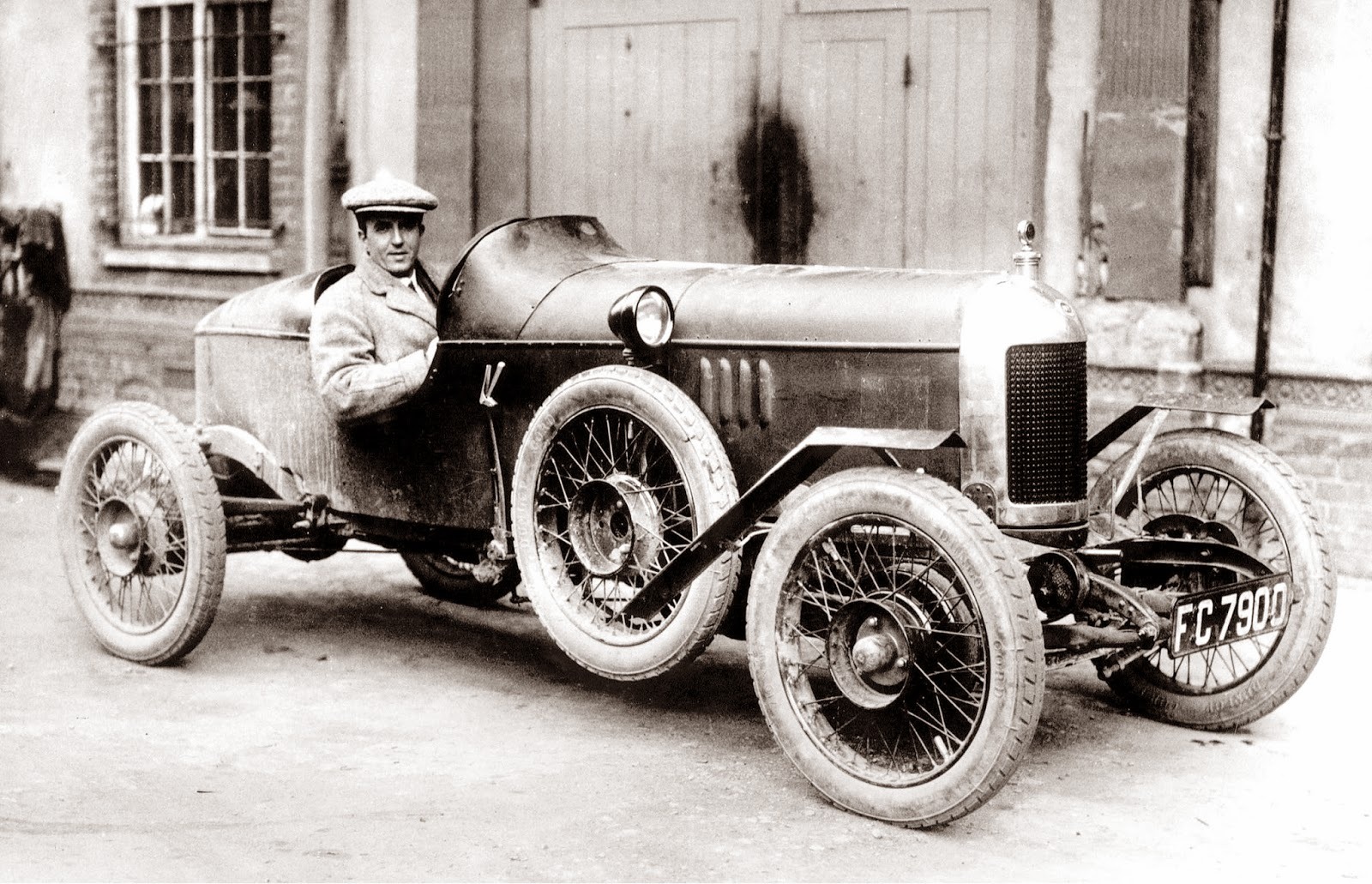 As the Kimber Specials gained a higher public profile it was decided to establish MG as a distinct brand name and so on May 1st, 1924 the MG octagon badge was registered as a trade mark. The following year Cecil Kimber debuted his much modified Morris Cowley MG "Number One" as the car that would mark the beginning of the M.G. Car Company as a distinct entity.
Number One was purpose built for the 1925 Lands End Trial and as such it was the first MG car built specifically for motorsport competition. It was powered by an 11.9 hp  1,548 cc OHV Hotchkiss engine and breathing through a single SU carburettor it produced about 25 bhp. This engine was mated to a three speed manual gearbox. Its standing to 60 mph time was in the order of 20 seconds and the car had a top speed of around 80 mph. No doubt it was an adrenaline pumping machine when pushed hard.
The M.G. Car Company officially began in 1927 and they worked on producing technologically advanced sports oriented cars. Moving into the 1930's the decision was made to embark on the creation of a luxury saloon (i.e. sedan) to be powered by a two liter six cylinder engine. This car was given the internal factory code of EX150 and was generally known as the S-type. It was to be cutting edge and was to feature fully independent front suspension. The engine was to be based on the 1,271cc SOHC inline six-cylinder being used in the MG NB Magnette but enlarged to two liters capacity. This was to be a car with which MG planned to not only compete with the SS Jaguar but also with the likes of Bentley, Alvis and Lagonda, and indeed it is most likely would have succeeded in becoming a British legend: but "the best laid plans of mice and men go oft astray" and the MG S-type two liter saloon was to be axed as in July 1935 MG was sold to the Nuffield organization which included Morris and Wolseley, and the head of Nuffield, Leonard Lord, had a vision for his company to become more efficient and streamlined, a vision that dictated some significant compromises for MG and their planned S-type.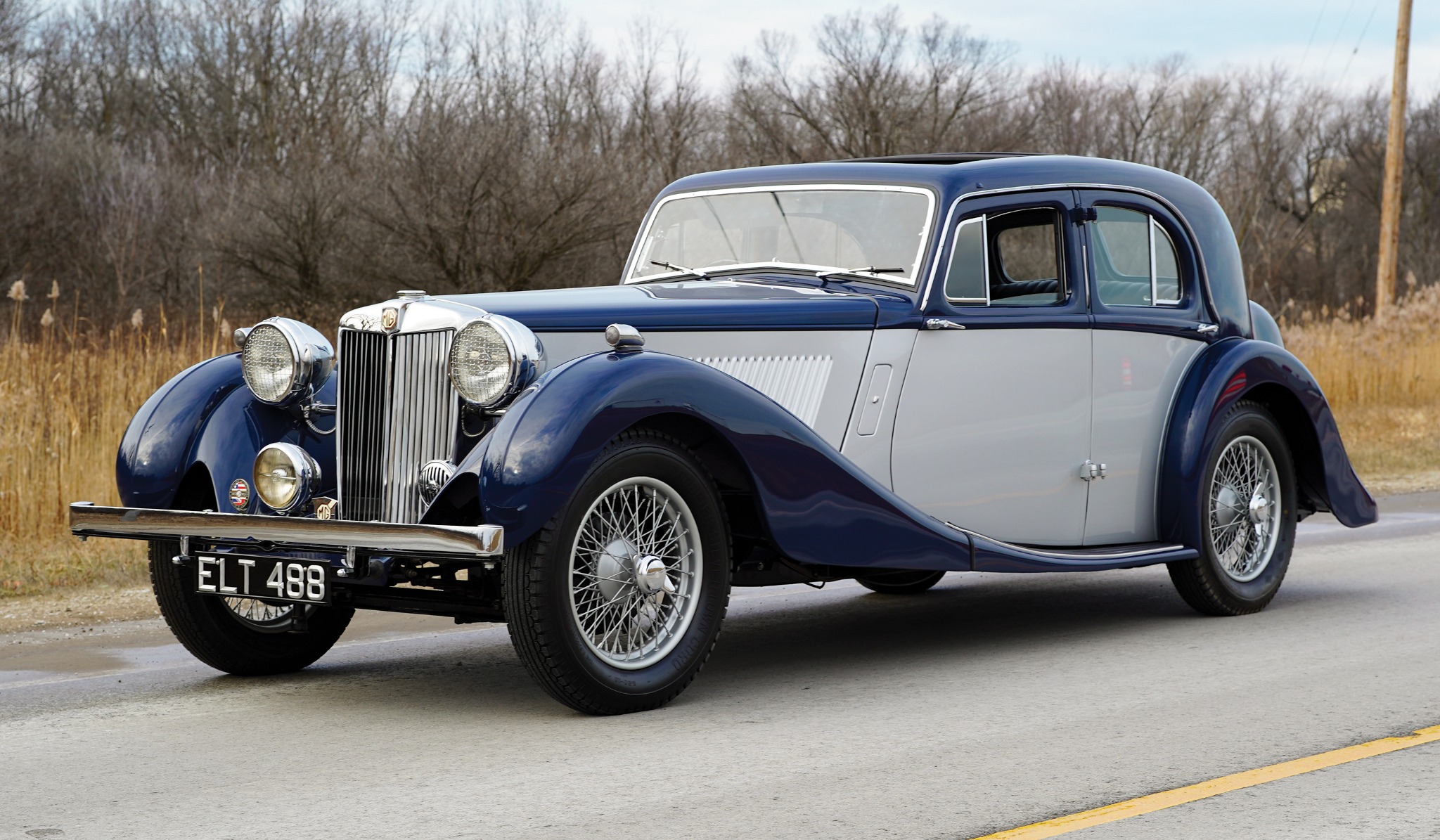 Leonard Lord issued a decree to MG that they would no longer be producing sports cars and that all future cars were to be based on Nuffield parts as much as possible. Cecil Kimber dug his heels in and as a result of some protracted argument MG went on producing sports cars, which was just as well because by the end of the coming Second World War rather a lot of American servicemen were to discover the joys of the British sports car, commonly an MG T-type, and there was a demand for MG sports cars for that export market. Leonard Lord would continue to misunderstand that market however which led to the creation of the ill fated post-war Austin A90 Atlantic and the emergence of Donald Healey and his Healey 100 which would become the car that would be re-badged as an Austin-Healey and would become a best seller.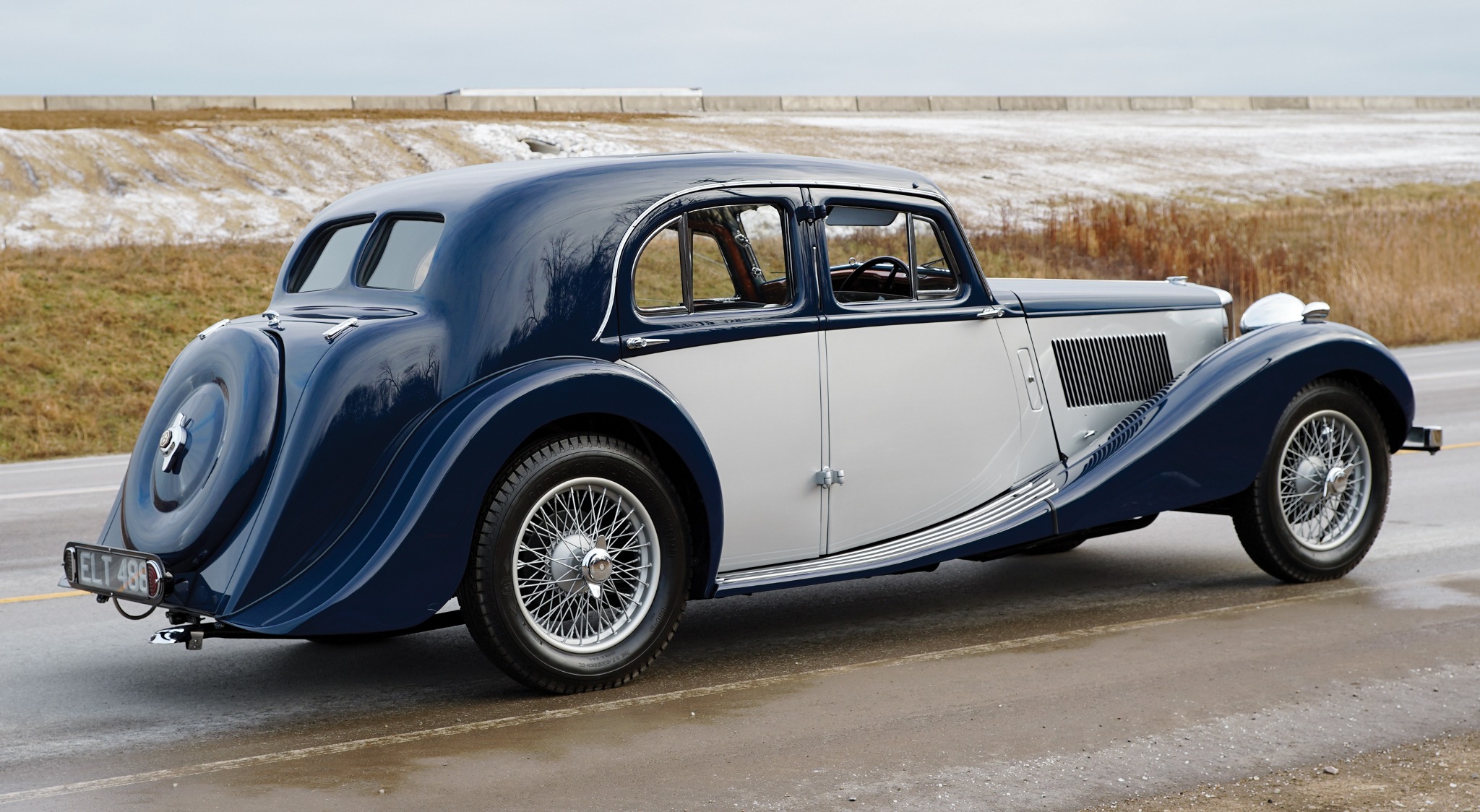 Before that chain of events was to take place however one of the projects that Cecil Kimber managed to keep going was the MG Two Liter luxury sports saloon. It was however not to be exactly the car originally envisaged but instead it was to be morphed into an utterly beautiful car using some parts derived from the Wolseley 18/80 Super Six.
The tug-o-war between Leonard Lord and Cecil Kimber over the MG SA saw Leonard Lord wanting to simply put MG badges on the Wolseley 18/80 Super Six and sell it for a higher price. Cecil Kimber wanted to build the MG S-type that so much development work had gone into, up to and including the building of a single prototype.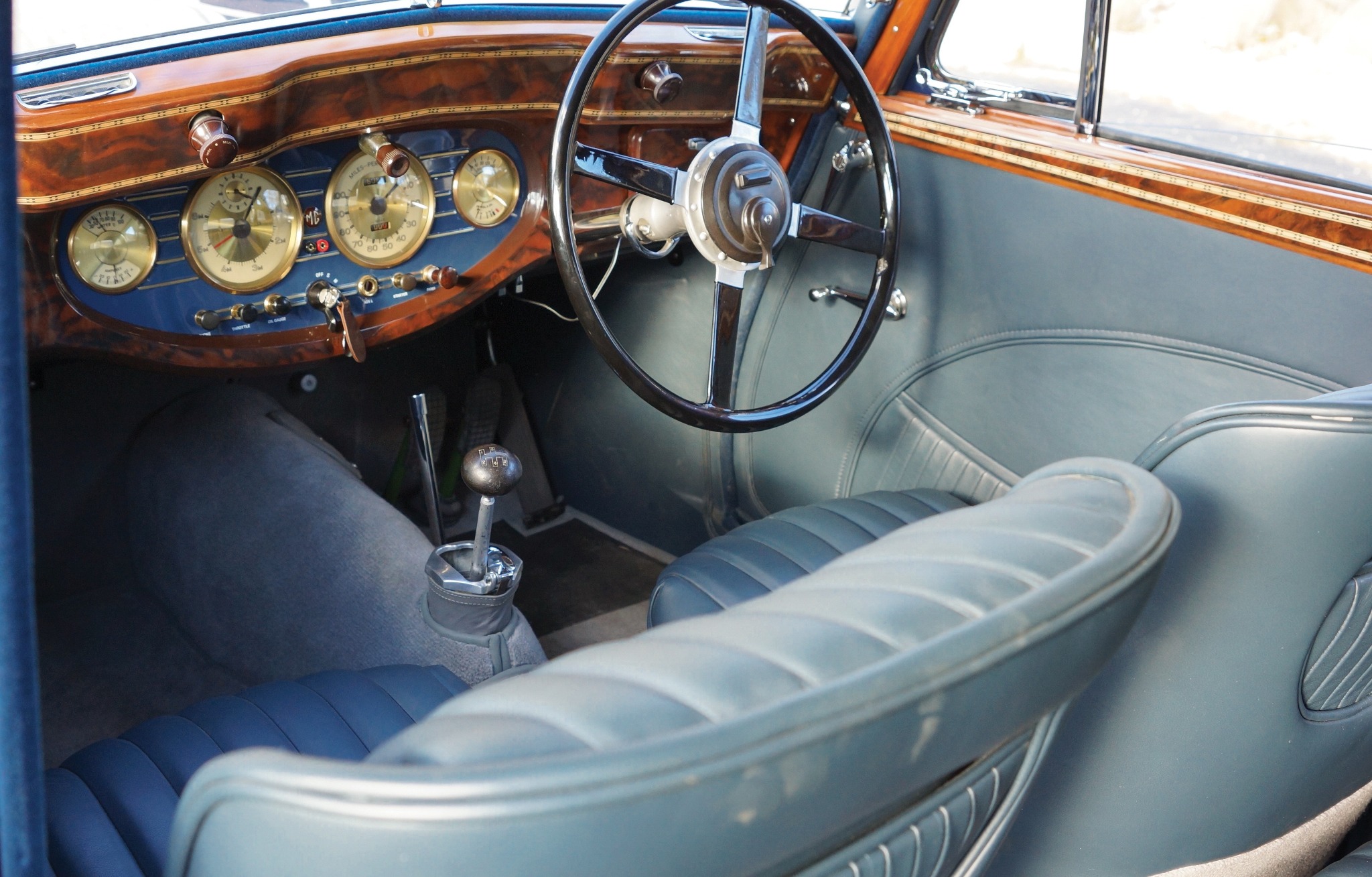 The end result of the struggle between Leonard Lord and Cecil Kimber ended in a compromise: Cecil Kimber agreed to base the new MG SA on components of the Wolseley Super Six, but he and his team would re-engineer it into a real MG, it was not going to be a badge engineered Wolseley.
The new MG SA was to be powered by a Wolseley derived inline six cylinder 2,062 cc OHV engine taken from the 18/80 Super Six. This base engine was improved by the mavens at MG by re-designing the cylinder head for better breathing. The unit breathed through twin SU 1¼" carburetors which were mounted horizontally to enable not only the carburetors but also the air filter and air intake to fit under the bonnet/hood in the most efficient way possible.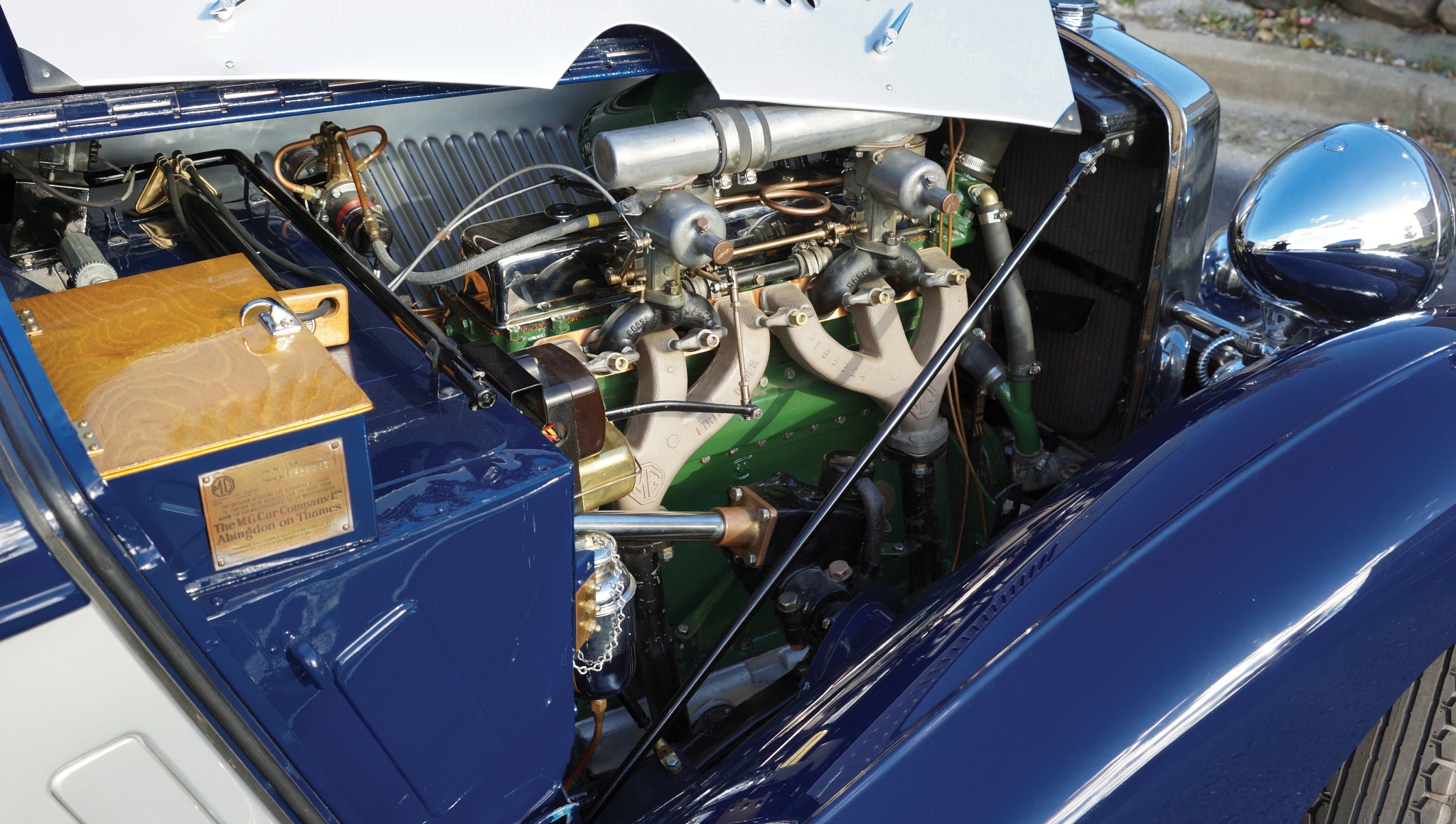 MG's engineers understood that the original Wolseley engine was too small for this large car and so they increased the capacity to 2,288 cc and increased the compression ratio from 5:1 to 6.5:1 with the result that the engine produced 75.3 hp @ 4,300 rpm.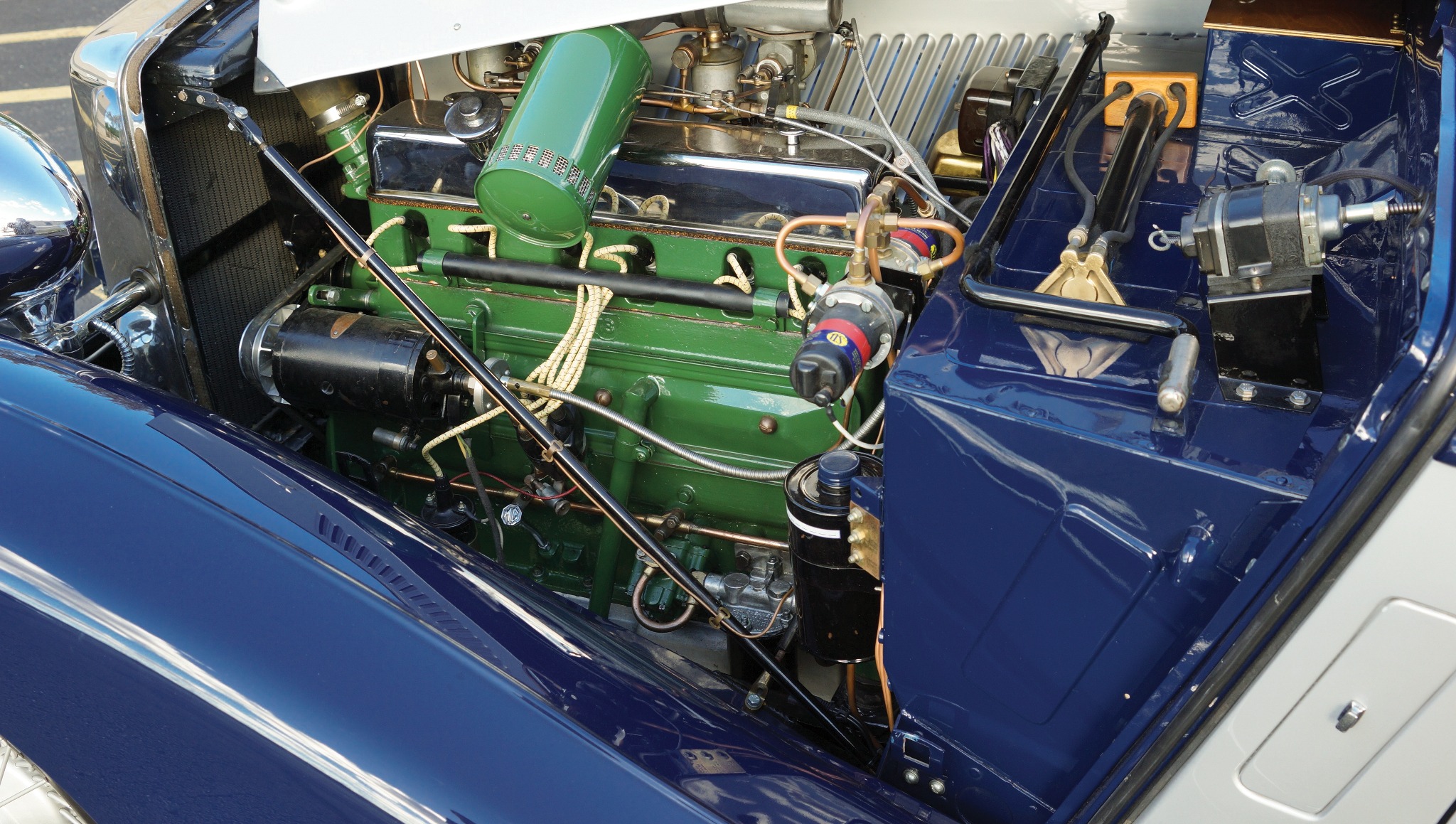 This engine drove its four speed gearbox via a wet cork clutch and thence via a propeller shaft to the live rear axle. The gearbox was equipped with synchromesh on third and fourth gears. The MG SA did not feature an independent front suspension as intended for the MG S-type but had a beam front axle with half elliptic leaf springs, and half elliptic leaf springs for the rear live axle.
The chassis of the MG SA was a box section ladder type. This chassis was fitted with a Jackall hydraulic jacking system to make jacking up the vehicle in the event of a flat tire as convenient as one can make it.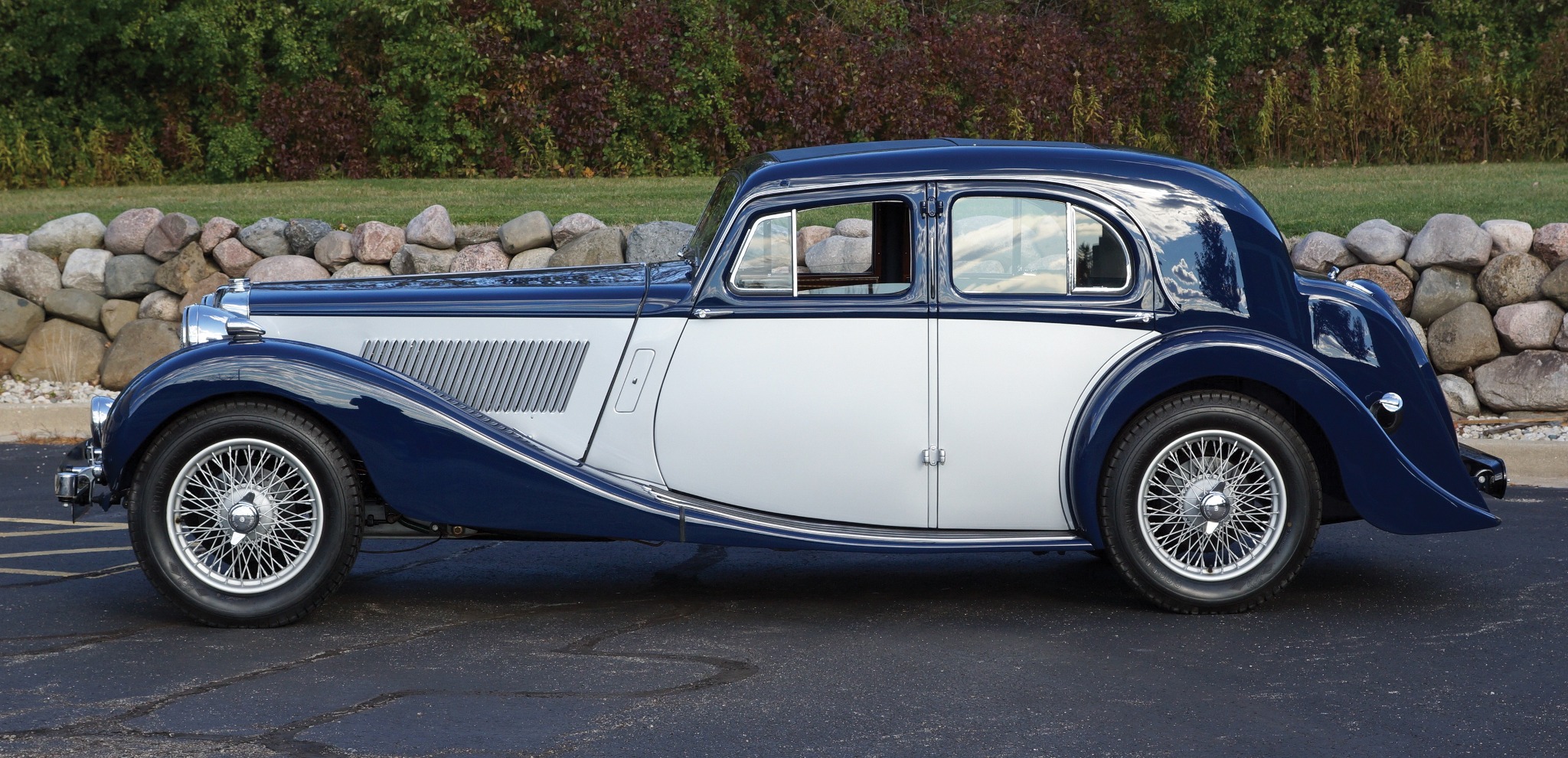 Center-lock wire wheels helped give the car a lively sporting look and the front and rear drum brakes were Lockheed hydraulically actuated. This last item was not to Cecil Kimber's liking as he regarded mechanical brakes to be more reliable, something he was quite probably correct about (until the 1970's appearance of dual circuit hydraulic brakes).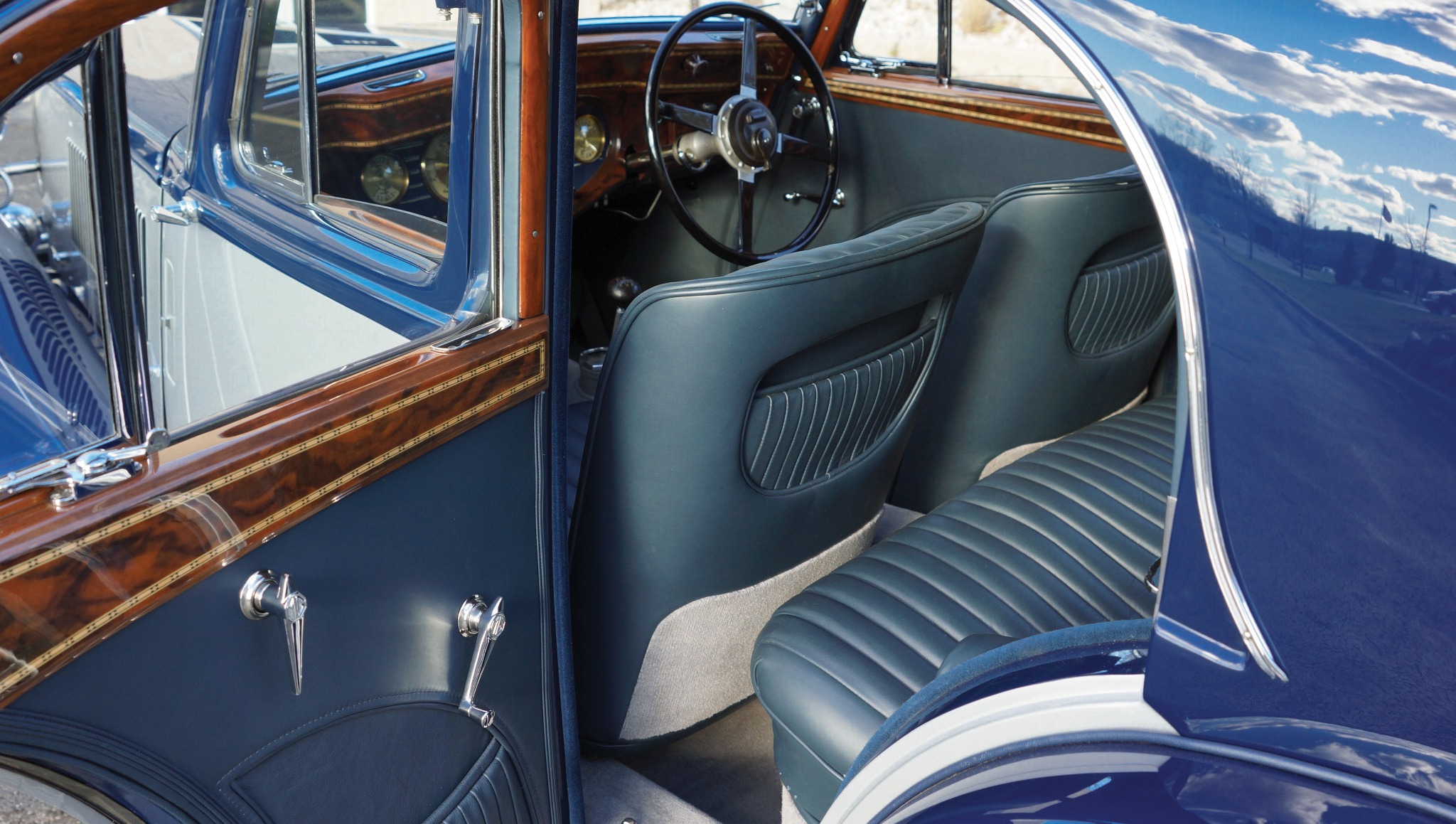 When launched at the 1935 London Motor Show the MG SA was offered with a factory four door saloon (i.e. sedan) closed body, or as a rolling chassis for the purchaser to take to the coachbuilder of their choice. The sheer size of the car and the fact that it featured an engine that originated in a Wolseley caused some MG purists to claim that it was not really an MG at all. In their minds an MG was a small lively sports car with a technologically advanced OHC engine. But the MG SA was a large quiet and smooth sporting saloon more like a Bentley than an MG in their minds. So to them the MG SA was "the MG you have when you're not having an MG".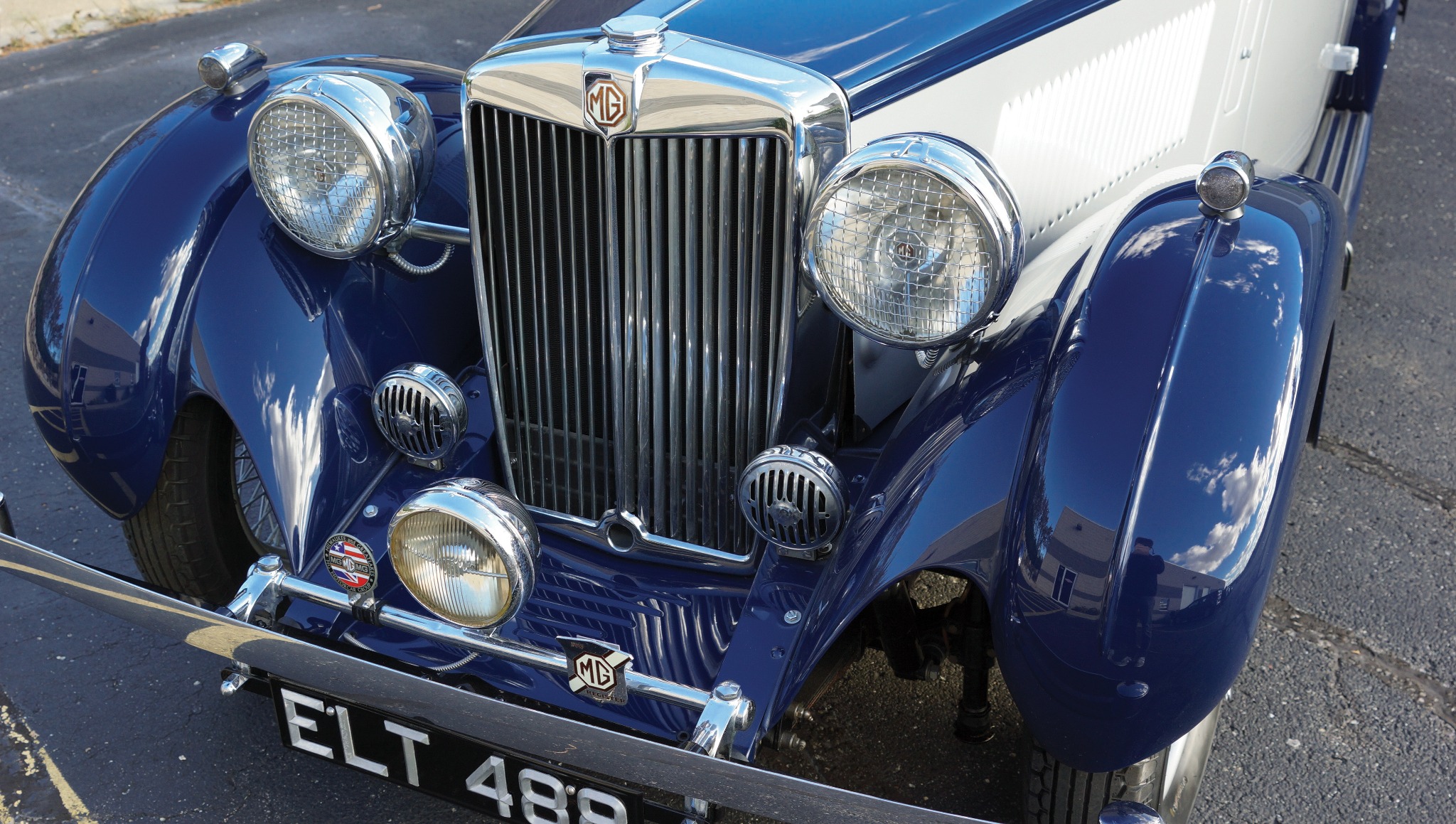 In April 1936 the first of the open top models appeared, this was the two door Tickford Drophead Coupe by Salmons, and it was joined in July of that year by the four door Tourer with coachwork by Charlesworth. The Charlesworth Tourer sported straight top front doors up until 1938 when the front doors featured cutaway tops, and the spare wheel was moved to the front fender at the same time.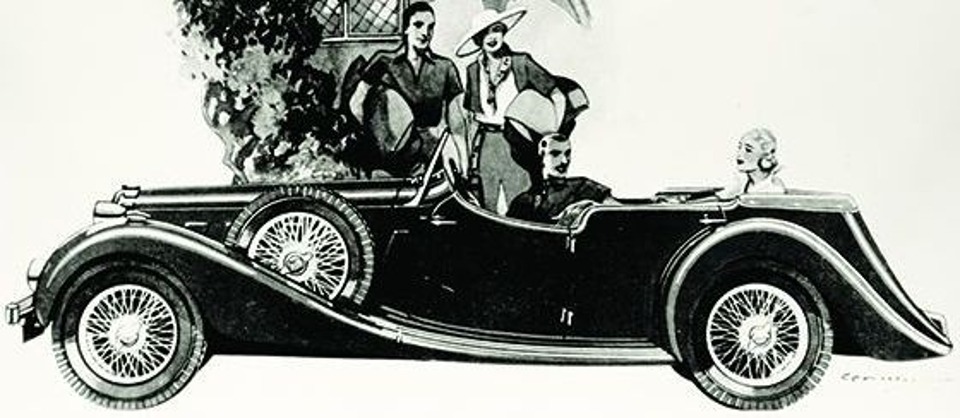 1939 was the year when a certain German socialist with a Charlie Chaplin mustache decided that he would rather like to rule the world with the result that MG were forced to stop making beautiful cars and turn their hand to making materiel for war so the German socialist was not able to achieve his life ambition.
1945 was the year the Second World War ended and their was much jubilation and rightly so. But 1945 did not see the MG SA return to production, which was sad as it was and is one of the most beautiful "real" cars ever made. And 1945 also saw an even more tragic event when Cecil Kimber, who had worked and fought long and hard for MG Cars, was killed in the Kings Cross rail accident of September 4th while traveling from London to Leeds.
With the passing of the MG SA and its pre-war siblings the post-war cars included the MG T-type which would forge a market for British sports cars in the United States, and the MG Y-type, which included my friend's MG YA that he was forced to trade for a Ford Capri. These were the last of an era, an era that witnessed the creation of some of the most memorable automobiles in history.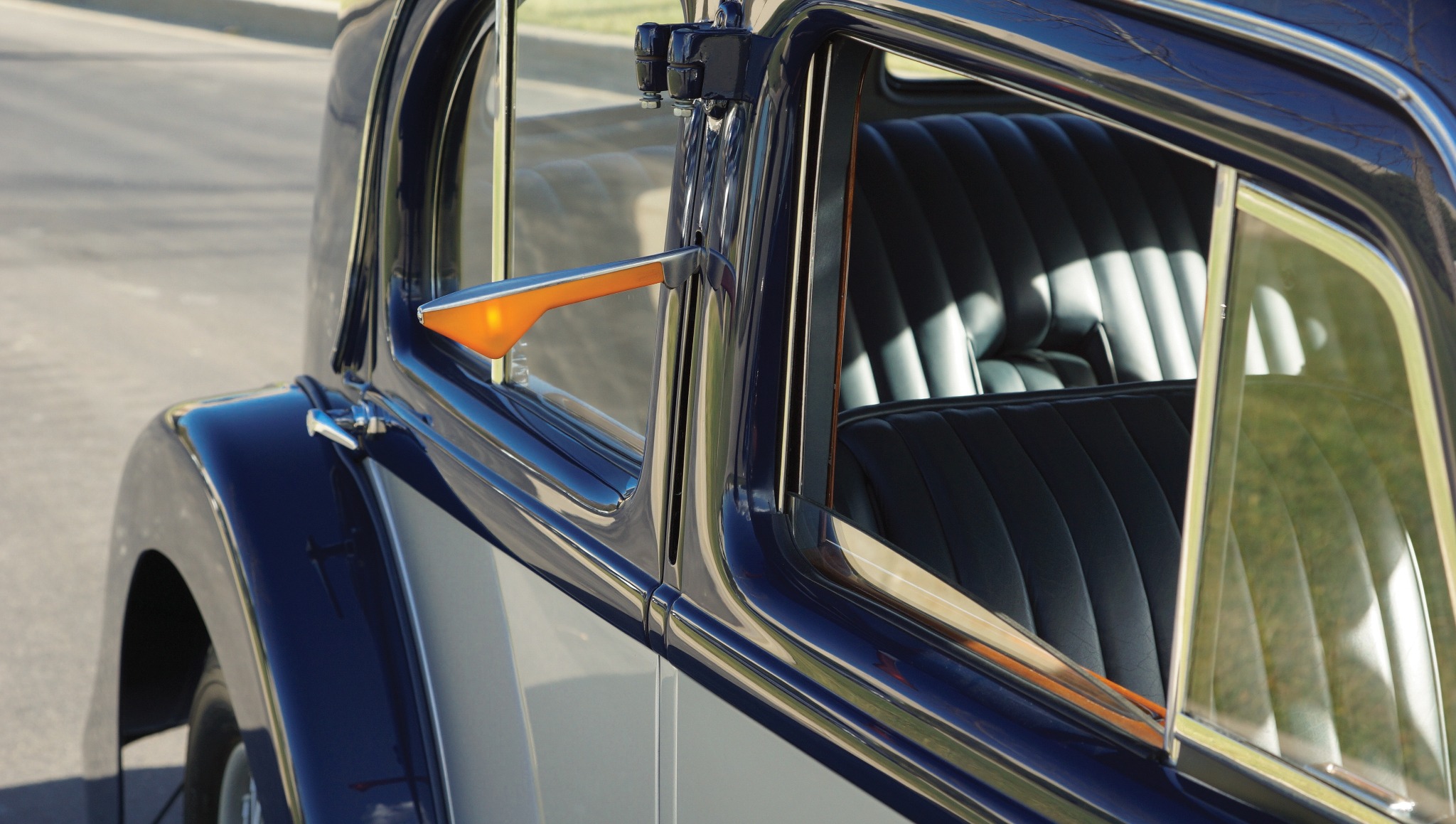 Specifications
Chassis and Suspension: Ladder frame box section chassis with beam axle and half-elliptic leaf spring front suspension and live axle with half-elliptic leaf springs at the rear. Chassis featured a built-in Jackall hydraulic car jacking system.
Engine: Derived from the Morris QPHG inline OHV six cylinder engine of 2,062 cc but enlarged to 2,288 cc and fitted with a redesigned cylinder head with polished ports. This engine breathed through twin SU 1¼" carburetors and produced 75.3 hp @ 4,300 rpm. In 1938 the engine capacity was increased again to 2,322 cc although power remained unchanged.
Transmission: Wet cork clutch, four speed manual "crash" gearbox on a few early cars. Most cars fitted with a four speed gearbox with synchromesh on third and fourth gears, live axle.
Brakes and Wheels: Lockheed 12″ hydraulic drums on all four wheels, mechanically actuated handbrake. 19″ Rudge Whitworth center-lock wire wheels.
Dimensions: Length 193″, width 66½", wheelbase 123″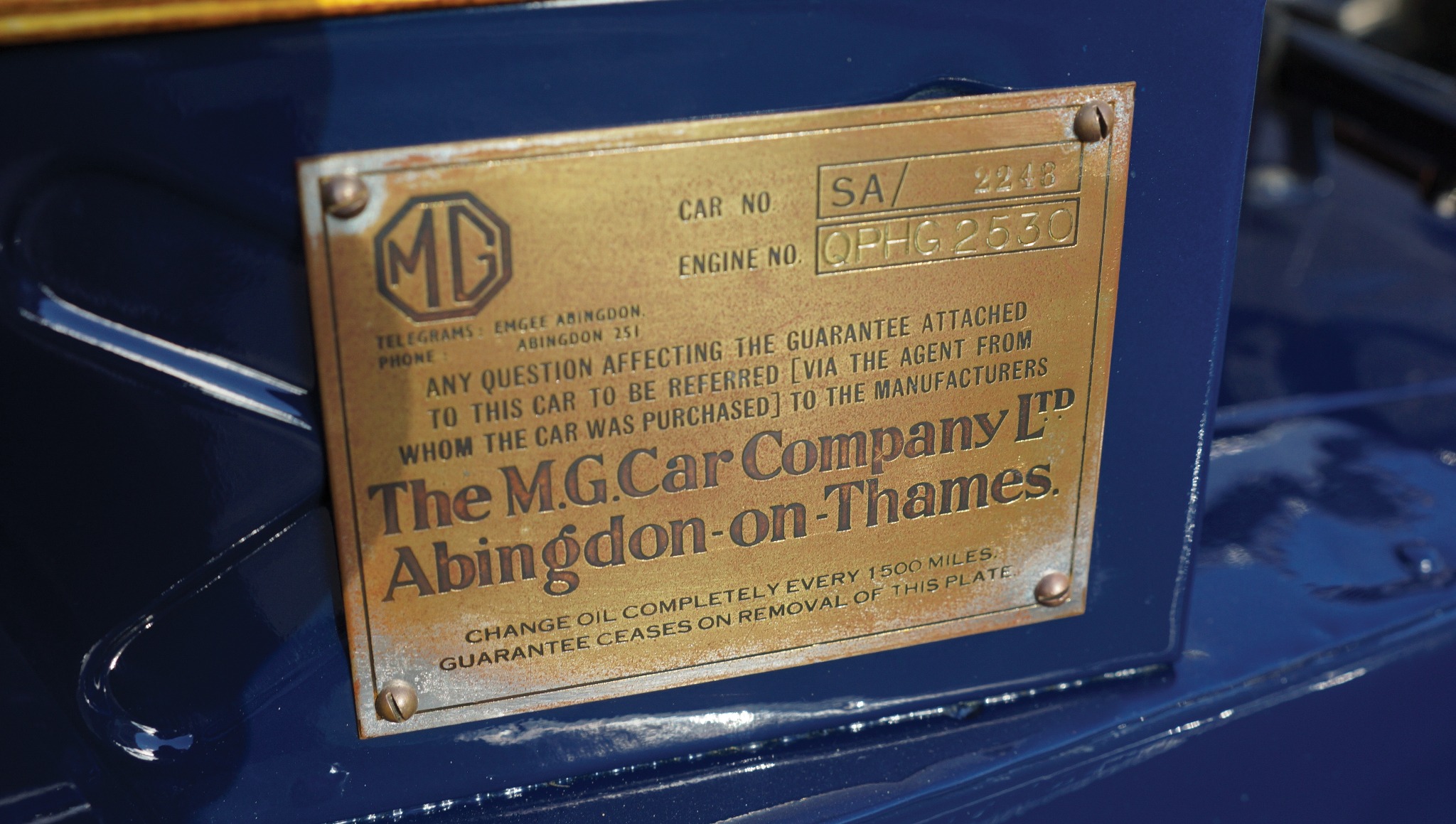 Epilogue
There were 2,739 MG SA made between 1936 to 1939. Happily some have survived and the 1937 Washington Blue and Silver Metallic painted car in our pictures is one. It has been comprehensively restored over a period of seven years and the quality of that work can be appreciated in the photographs. Of the cars of the 1930's the MG SA is, in my opinion at least, one of the most desirable. It is a car that Cecil Kimber and the team at M.G. Cars got right and that makes it one of the great cars of the interwar period.
This car is coming up for sale by RM Sotheby's at their Arizona auction to be held over January 16-17, 2020.
You will find the sale page for this car if you click here.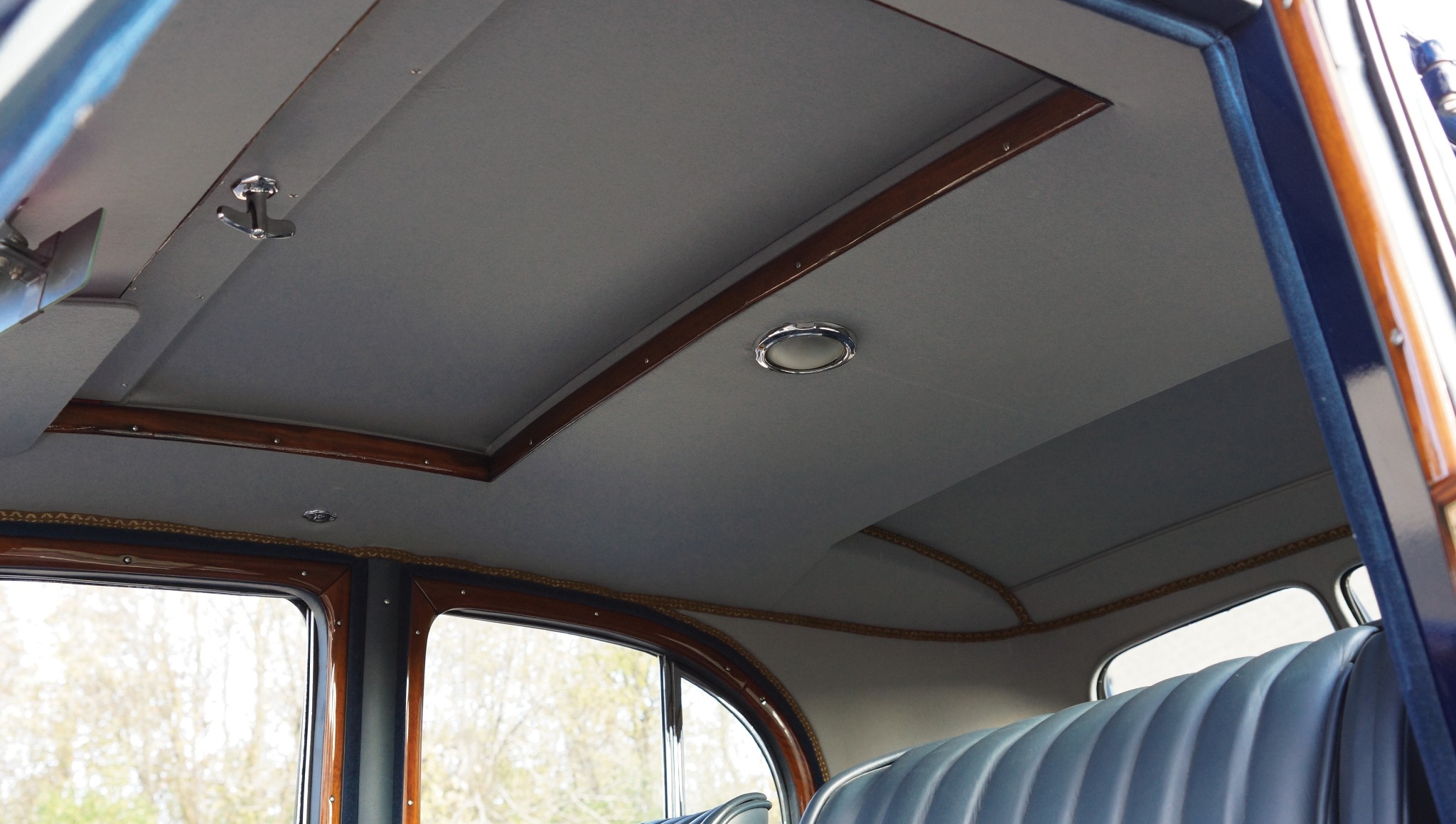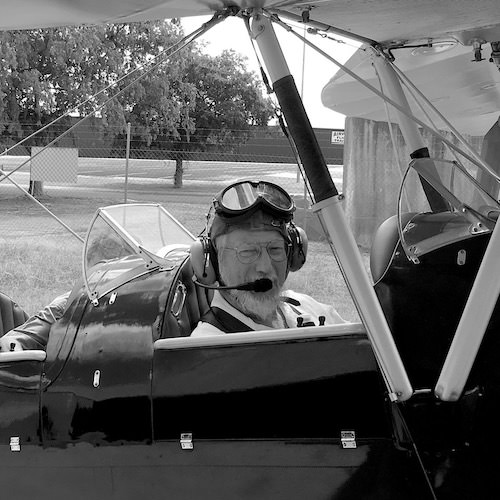 Jon Branch is the founder and senior editor of Revivaler and has written a significant number of articles for various publications including official Buying Guides for eBay, classic car articles for Hagerty, magazine articles for both the Australian Shooters Journal and the Australian Shooter, and he's a long time contributor to Silodrome.
Jon has done radio, television, magazine and newspaper interviews on various issues, and has traveled extensively, having lived in Britain, Australia, China and Hong Kong. His travels have taken him to Indonesia, Israel, Italy, Japan and a number of other countries. He has studied the Japanese sword arts and has a long history of involvement in the shooting sports, which has included authoring submissions to government on various firearms related issues and assisting in the design and establishment of shooting ranges.