Introduction: The Ultimate Refinement of the 1950's XK Jaguars
The Jaguar XK150 was the ultimate refinement of the series that started with the Jaguar XK120, which began life as a show car at the London Motor Show of 1948. That original XK120 had not been intended to become a production car: it had been a hand made show car with a beautiful hand beaten aluminum body over an Ash wood frame and the sole purpose of it had been to show off Jaguar's new XK six cylinder DOHC engine. That XK engine had been designed and created by Jaguar's Chief Engineer William Heynes along with fellow engineers Walter Hassan and Claude Baily during the war. We can imagine the British "bulldog" spirit of determination that, even as the dark days of the Battle of Britain drew to a close at the end of October 1940, these men spent some of their time on fire watch at the factory discussing the new engine for a post-war world in which Hitler's National Socialists were defeated. Work on the new engine for the new era progressed well with testing of prototypes already underway by 1943.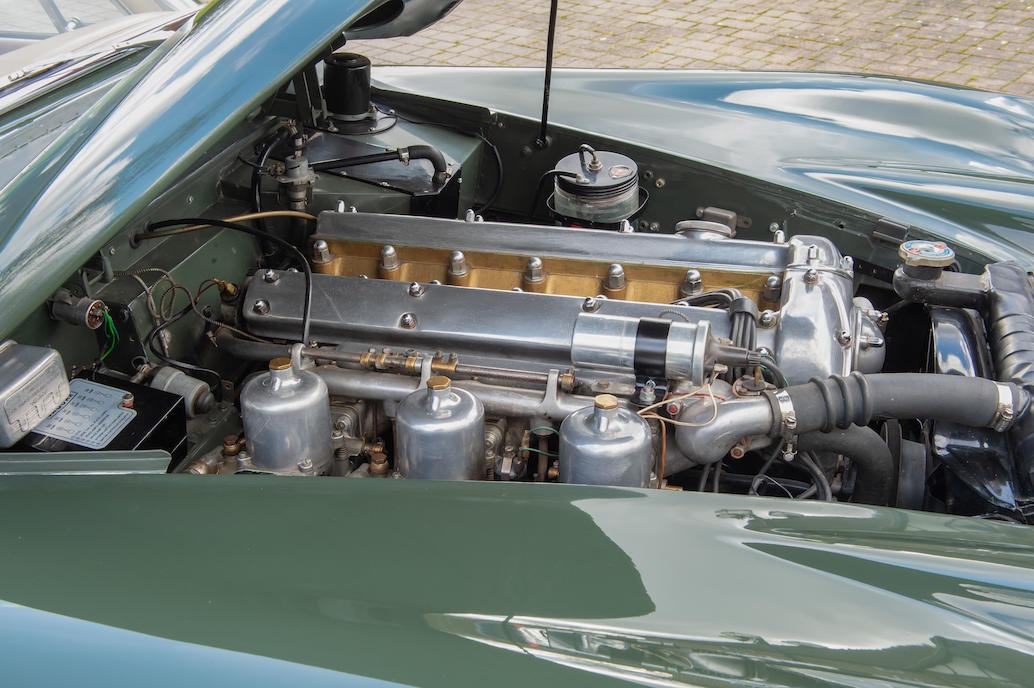 Jaguar Cars had found it necessary to change the company name after the end of the Second World War. The company's previous name had been "SS Cars" but the "SS" had acquired nasty National Socialist connotations despite the fact that it originally stood for "Swallow Sidecar". So the company management wisely chose to rename the company Jaguar Cars.
At the 1948 London Motor Show the freshly re-named Jaguar Motor Company displayed the XK120 as a show car, and as it turned out the head of Jaguar, William Lyons, was happily surprised when people began lining up with checkbooks in hand to buy one. Not being one to turn away customers offering lots of lovely money the XK120 was put into limited production, but as new customers kept right on lining up to buy the car it was put into regular production. William Lyons gave the first Jaguar XK120 made to American actor Clark Gable which no doubt helped ensure an eager stream of American buyers.
The XK120 was succeeded by the XK140 in 1954 which remained in production until 1957 when it was replaced by a significantly upgraded model, the XK150.
The XK150: The Predecessor of the E-Type
The Jaguar XK150 was to be the ultimate development of the XK120 show car that had turned out to be an unexpected commercial success. The XK150 was based on the XK120 and XK140 and indeed some parts were interchangeable between them. The XK150 was made wider by the use of a 4″ wide central fillet: this provided a bit more interior space and a tad more stability. The exterior lines of the car were kept classic but given a more modern look by straightening the wing line, and fitting of a new one-piece windscreen. Not only was the windscreen improved but the side and rear windows were large and gave the car a bright and airy feel.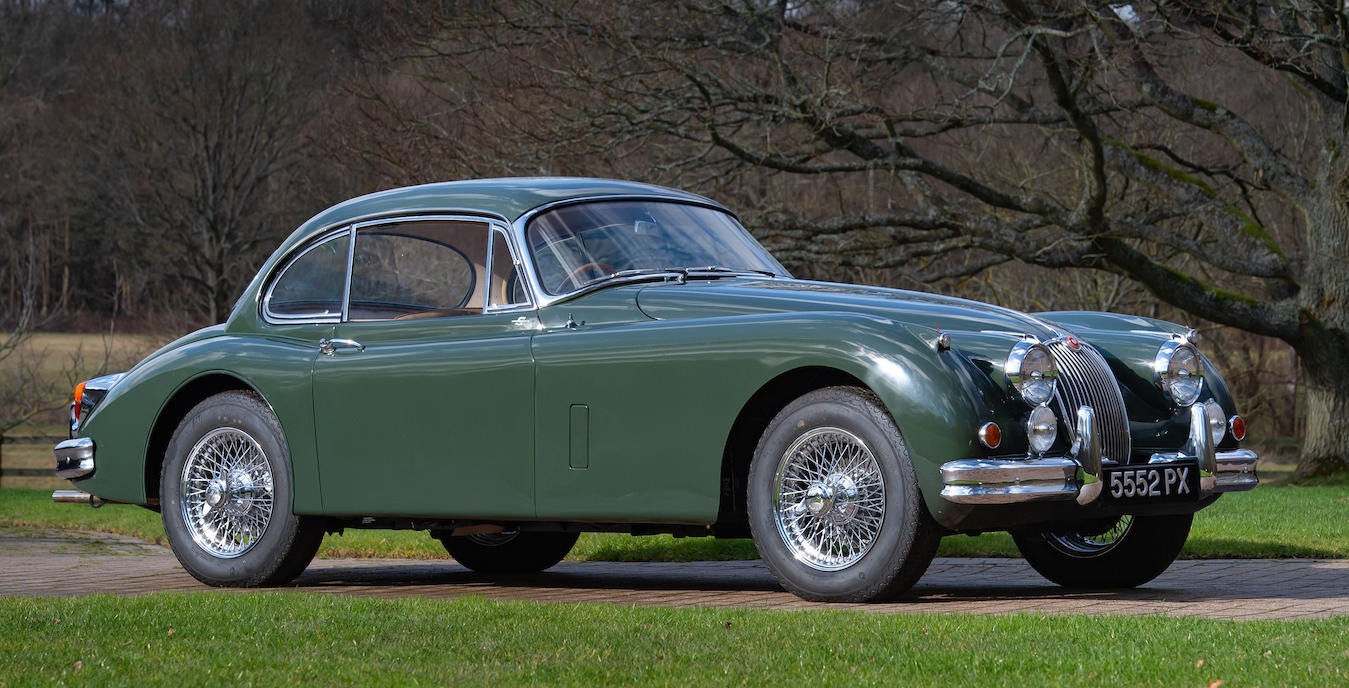 The interior of the XK150 differed from its predecessors in having a leather covered dashboard as opposed to the luxurious walnut veneer used on the earlier cars. No doubt the intention was to make the interior look not only modern but also soft and comfortable and the change accomplished that effect beautifully.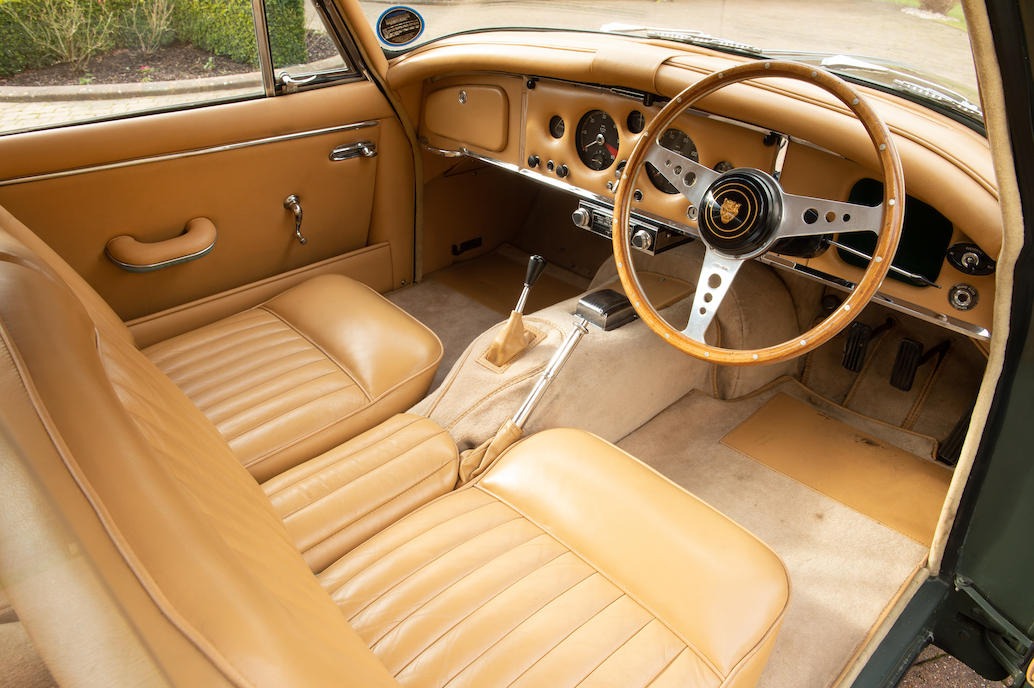 Unlike the XK120, which was first offered as an open top roadster because it had not been intended to become a regular production car, the XK150 was first offered as either a fixed or drophead coupé. The more specialized roadster which did not provide fully waterproof rain protection was introduced in 1958, the second year of production, and was called the "Open Two Seater". The Fixed Head Coupé was made as a 2+2 with small rear seats that might accommodate two young children or one adult who would suffer a modicum of discomfort depending on their talents as a contortionist.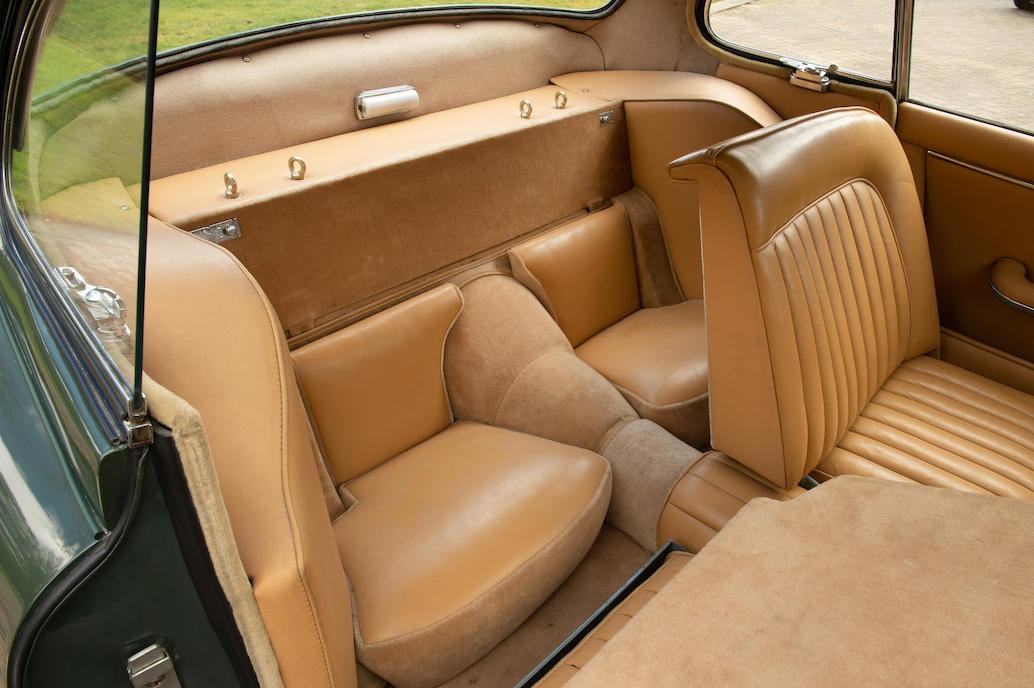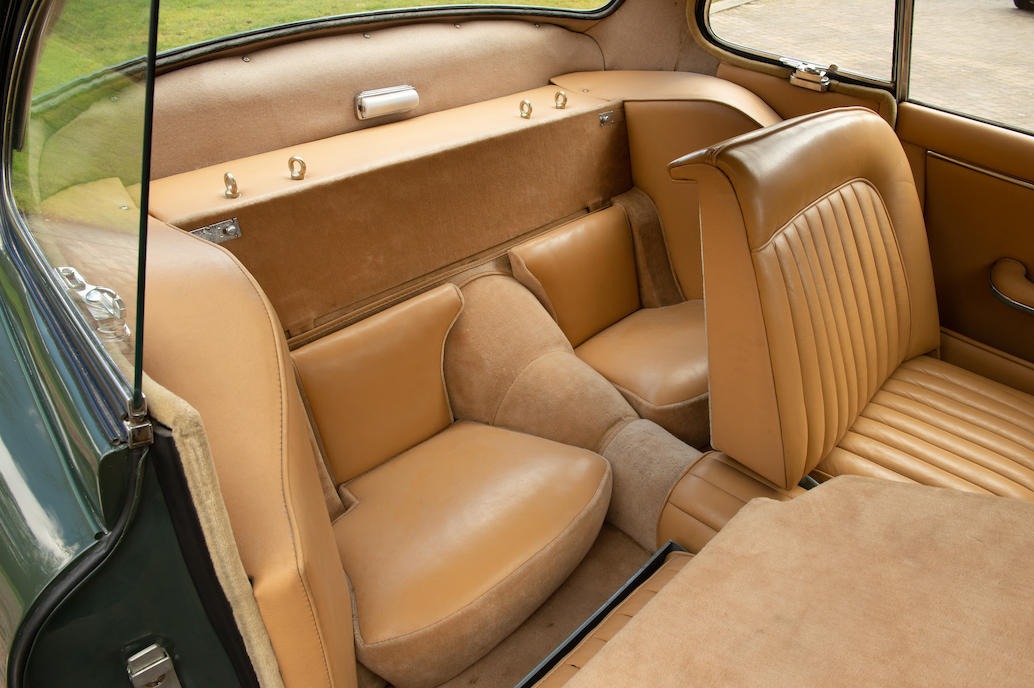 Underneath that svelte bodywork was a chassis and suspension much like that of the XK120 and XK140 but with the welcome addition of disc brakes on all four wheels. Steering was by rack and pinion which was offered without the option for power assistance. Although nowadays the lack of a power steering option may seem odd, back in 1957 power steering would without doubt be regarded as something that would detract from the car's precise feel.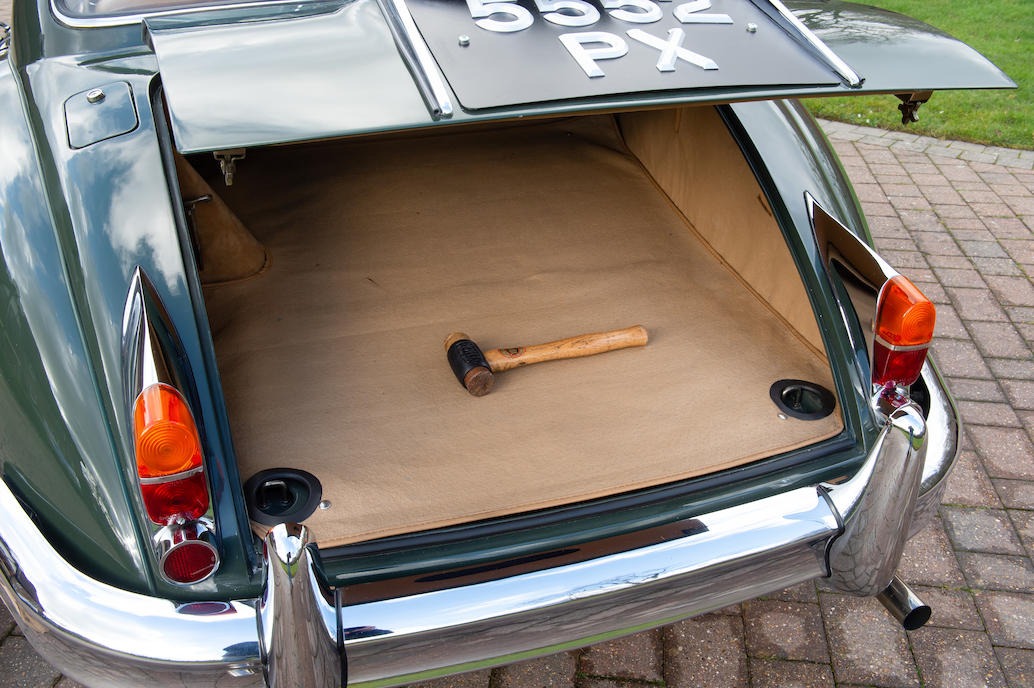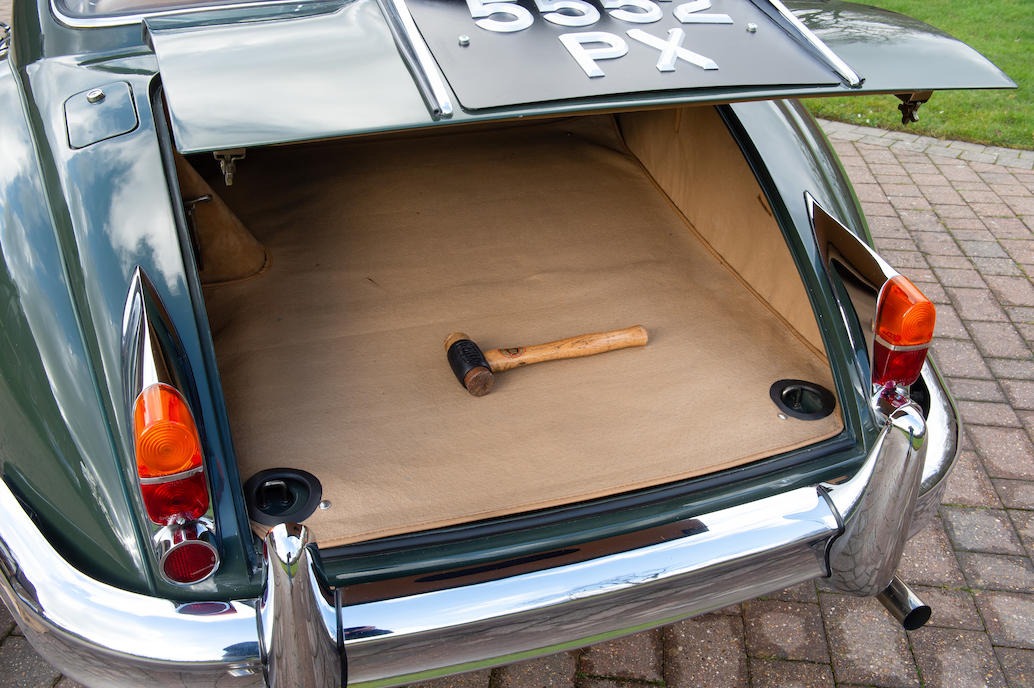 Models and Specifications
Chassis, Suspension, Steering and Brakes: Steel box section chassis. Front suspension; fully independent by torsion bars, wishbones, and anti-roll bar. Rear suspension; live axle with leaf springs. Steering by rack and pinion with a turning circle of 33′. Brakes; servo assisted discs on all wheels with drum brakes being available as an option. For 1960 12″ Dunlop disc brakes were offered as an option. Wheels were steel disc with wire wheels being an option (XK150 cars are almost always fitted with the wire wheels with center "knock-off" hubs).
Body and Dimensions: Pressed steel body with aluminum alloy (Birmabright) bonnet/hood and boot/trunk. Length 14'9″, width 5'4½", wheelbase 102″, weight 2,968 lb (dry).
Engines: The engine offered in the 1957 version of the XK150 was based on the 3.4 liter (3,442cc) DOHC XK engine as used in the XK140 but fitted with the "B" type revised cylinder head raising power to 180 bhp (SAE) @ 5,750 rpm. Over the car's production life there would be five engine versions offered;-
XK150 3.4 liter (3,442cc) DOHC six cylinder fitted with twin SU HD6 (1.75″) carburetors producing 190 bhp @ 5,500 rpm (1957-1960)
XK150 3.4 liter 'SE' (3,442cc) DOHC six cylinder fitted with twin SU HD6 carburetors producing 210 bhp @ 5,500 rpm (1957-1960)
XK150 3.4 liter 'S' (3,442cc) DOHC six cylinder fitted with Harry Weslake "Straight Port" cylinder head, high compression pistons, and triple SU HD8 (2.0″) carburetors producing 250 bhp @ 5,500 rpm (1958-1960)
XK150 3.8 liter 'SE' (3,781cc) DOHC six cylinder fitted with twin SU HD6 carburetors producing 220 bhp @ 5,500 rpm (1959-1960)
XK150 3.8 liter 'S' (3,781cc) DOHC six cylinder fitted with Harry Weslake "Straight Port" cylinder head, high compression pistons, and triple SU HD8 carburetors producing 265 bhp @ 5,500 rpm (1959-1960)
The 'S' versions featured twin SU electric fuel pumps and the 3.8 liter 'S' had Laycock de Normanville electric overdrive fitted as standard equipment.
Transmissions: The gearbox was the four speed Moss which featured synchromesh on the top three gears but not on first. This gearbox and the 3.8 liter engine would find their way into the Jaguar E-Type in 1961. Transmission options were for Laycock de Normanville electric overdrive for manual cars or a Borg-Warner automatic, which became quite popular in the United States. The rear axle was a live axle and in the XK150 'S' models a Thornton Powr-Lok limited-slip differential was available as an optional extra.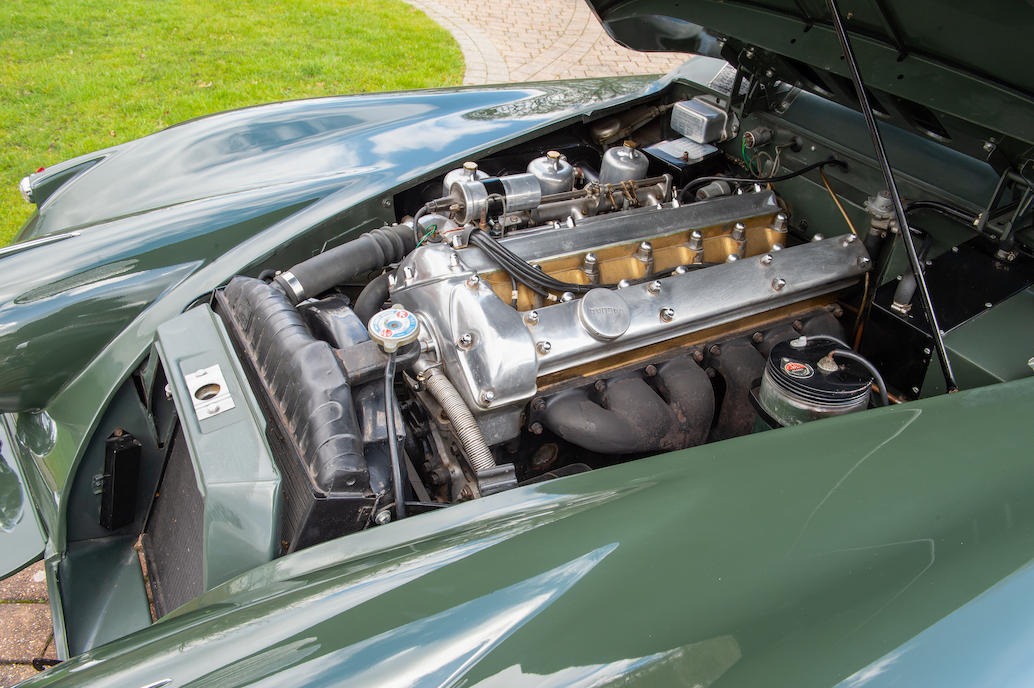 Performance: The final version of the XK150, the 3.8 liter "S" with the triple carburetor 265 bhp engine, was capable of standing to 60mph times around 7 seconds and a top speed a tad north of 135 mph, so some cars may have been able to get to 140mph if tweaked and in good tune. This puts the 3.8 liter XK150 'S' performance almost on a par with regular production versions of the later 3.8 liter Series I E-Type, which was only able to make its famous 150mph speed test with a specially prepared car fitted with larger diameter racing tires.
Conclusion
The Jaguar XK150 exemplifies the design philosophy of the post war XK series of Jaguar sports cars and brings to the design the final refinement. It was described by British motoring magazine "The Autocar" in this way: "The Jaguar XK150 is undeniably one of the world's fastest and safest cars. It is quiet and exceptionally refined mechanically, docile and comfortable… we do not know of any more outstanding example of value for money." The last and best equipped of the XK150's was the 3.8 liter 'S' and not only does this version come close to matching the performance of its E-Type successor, but it does it with the personality of the older Jaguar sports cars. Of all the Jaguar sports cars this one stands out as one of the most interesting and most enjoyable to drive.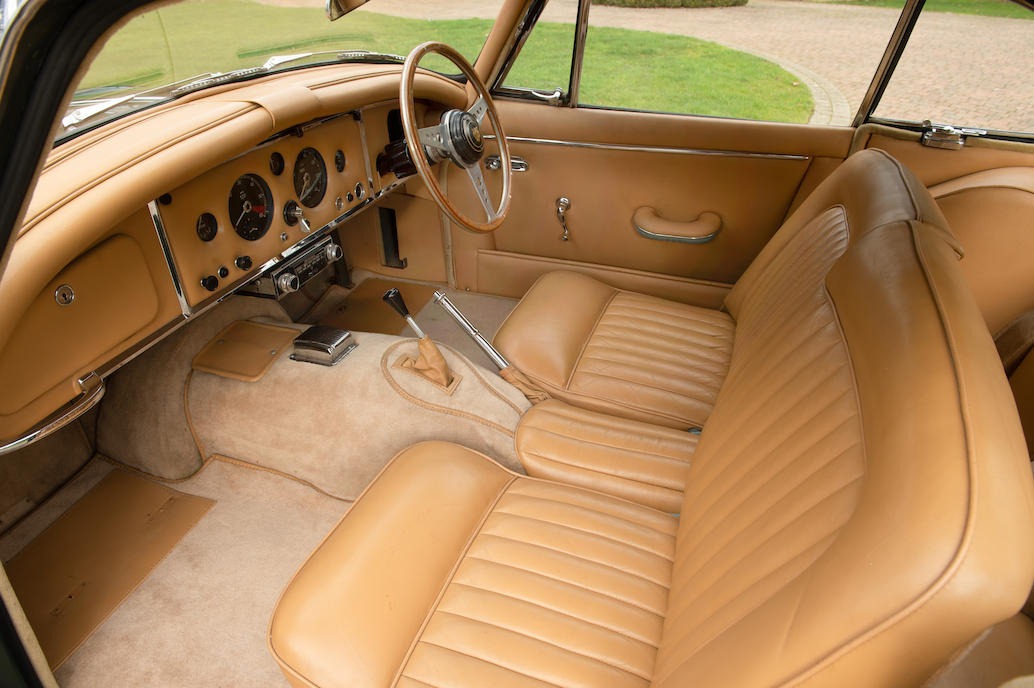 Featured 1960 XK150 3.8 litre 'S' Coupé
The Sherwood Green with "Biscuit" leather interior 1960 XK150 3.8 liter 'S' Coupé in our pictures is one of only 115 right hand drive examples made. It is believed to have a genuine 51,000 miles on the odometer and has its original engine number. It has spent the last couple of decades in a private museum in Austria and is original whilst having had some useful additions fitted; these include seat belt fittings, discreetly placed tow hooks front and rear, and a well engineered anti-bump arrangement to the rear suspension. In addition the car has a 'Halda' type cable drive mechanism fed to the cockpit.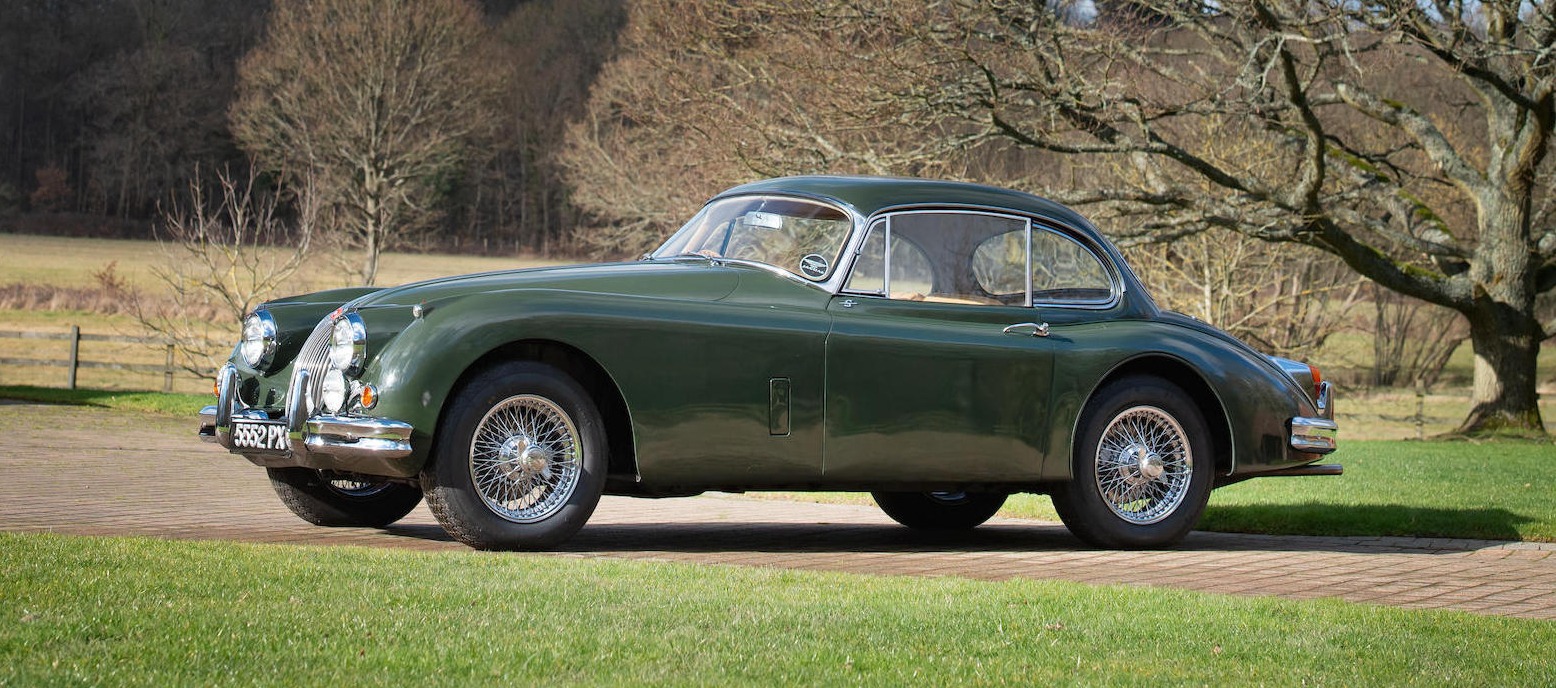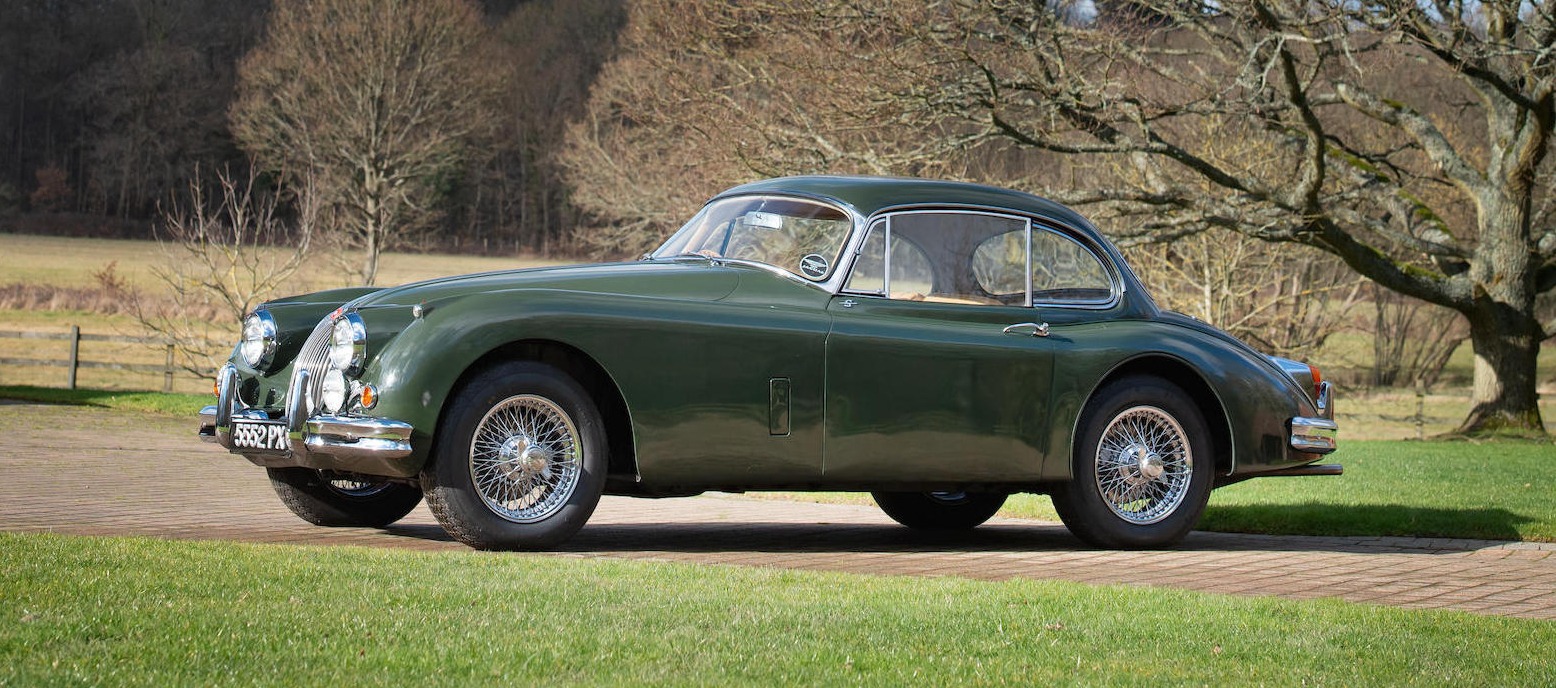 This car is coming up for sale by Bonhams at their Goodwood Members Meeting sale to be held at Goodwood in the UK on April 7th, 2019.
You will find the sale page with further details if you click here.
This car is expected to sell in the range £140,000 – £160,000.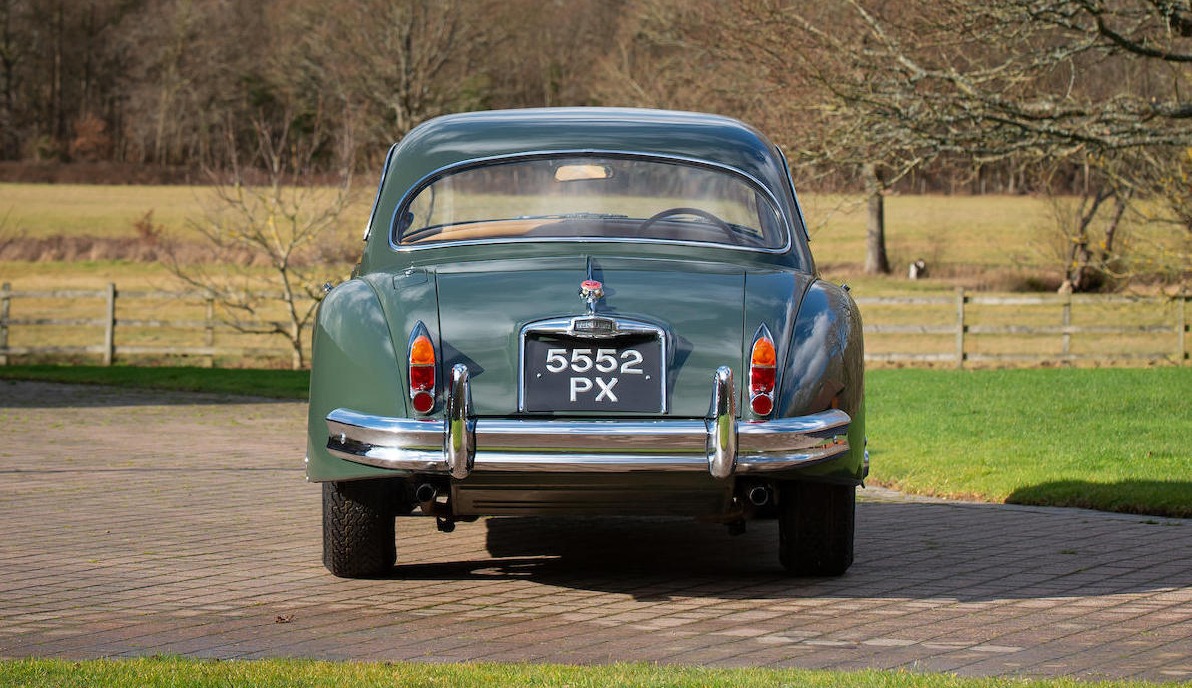 (All pictures courtesy Bonhams).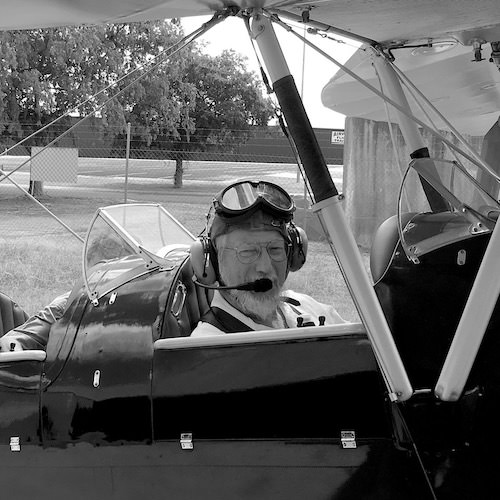 Jon Branch is the founder and senior editor of Revivaler and has written a significant number of articles for various publications including official Buying Guides for eBay, classic car articles for Hagerty, magazine articles for both the Australian Shooters Journal and the Australian Shooter, and he's a long time contributor to Silodrome.
Jon has done radio, television, magazine and newspaper interviews on various issues, and has traveled extensively, having lived in Britain, Australia, China and Hong Kong. His travels have taken him to Indonesia, Israel, Italy, Japan and a number of other countries. He has studied the Japanese sword arts and has a long history of involvement in the shooting sports, which has included authoring submissions to government on various firearms related issues and assisting in the design and establishment of shooting ranges.