Introduction
In the lead up to both the first and second world wars the British Government and the British press seem to have been reluctant to accept the fairly obvious circumstances that pointed to the inevitability of a major war. Many ordinary men and women on the street could see things as they really were and we catch a glimpse of this in Australian poet Henry Lawson's "Every Man Should Have a Rifle" of 1907 when he says "While the bitter parties stifle every voice that warns of war, Every man should own a rifle and have cartridges in store!": and he's not referring to the coming of deer season.
Similarly Winston Churchill was ridiculed when he warned that war with Hitler's Nazis was coming. He was subsequently proved to be right, and then made Prime Minister to lead the nation in the war that her previous leaders had optimistically said would not happen. No doubt there is a lesson in these things for all of us in our present day world.
In the lead up to the Second World War it was over in the United States that a real understanding of the inevitability of a major war was understood and action was undertaken to prepare for it.
The Austin 7 and the Jeep
Prior to the outbreak of the Second World War, which happened to Britain in 1939, the British Army used a variety of light cars, all of them conventional two-wheel-drive, and motorcycles as their mechanized personal transport. Notable among the light cars was the Austin 7, which despite being two-wheel-drive had quite surprising off road and rough track abilities. This was not only a car used by the British Army but over in the United States it had been produced by American Austin up until 1934 when the company filed for bankruptcy and was purchased by American businessman Roy Evans who renamed the company American Bantam and changed the engine used in his Austin 7 variants so he was not subject to paying royalties to the British parent company anymore. It was to be this basic small car concept, changed to four-wheel-drive and with a military style body, that would become the Bantam Reconnaissance Car, and go on to father the Willys Jeep.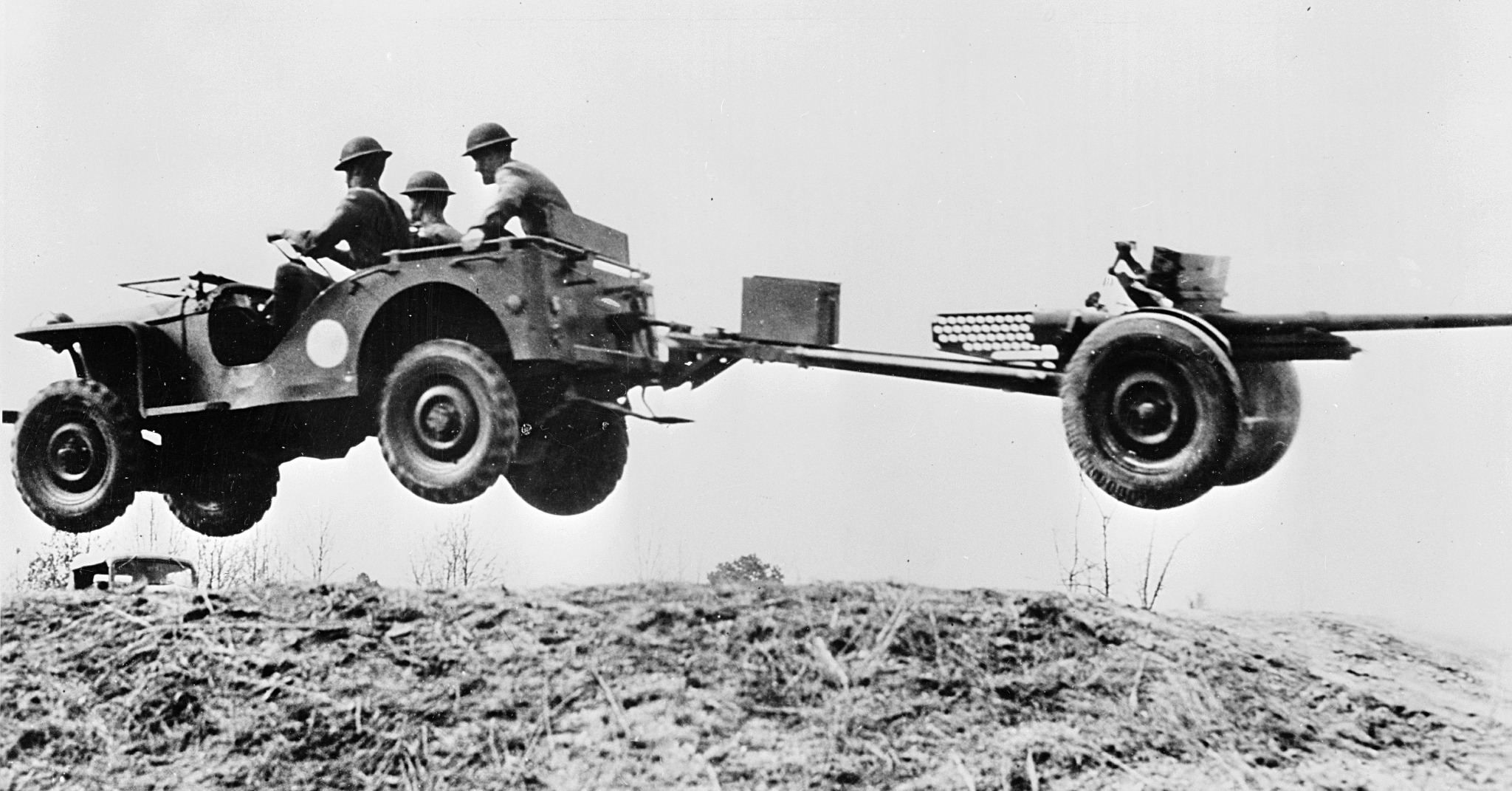 So it was that as Britain went to war against a highly mechanized German Army that used "Blitzkrieg" tactics with devastating effectiveness Britain realized too late that its little Austin 7's were really not up to the task of the mechanized war that they now had to fight. That they should be in this position is actually quite puzzling. The tactics the Germans were using had been developed and proved by Australian General Sir John Monash during the First World War, and it had been those tactics that had changed the course of World War I resulting in an Allied victory. After the First World War German Major General Heinz Guderian studied Monash's tactics and used them to create the Blitzkrieg tactics that the German army would use so successfully in the Second World War.
So "Blitzkrieg" had actually been invented by an Australian, and the British Army had been in possession of the tactical knowledge of the equipment needed for a future mechanized "Blitzkrieg" war but they had not acquired it, whereas the Germans had. One of the pieces of equipment the British would find most useful was the humble Jeep and they would acquire large quantities of the Bantam Reconnaissance Car and the Jeep from the United States under the Lend Lease program.
The Humber Heavy Utility
This was the background to the British military not having a four-wheel-drive light vehicle of their own when they entered the Second World War in 1939. British commander Field Marshal Montgomery entered the war using a two-wheel-drive Humber Super Snipe large saloon car, but good though the Super Snipe was the British Army realized the value of a four-wheel-drive, such as the Bantam Reconnaissance Car and the Jeep, and set about getting British car maker Humber to create one based on the Super Snipe that Field Marshall Montgomery preferred.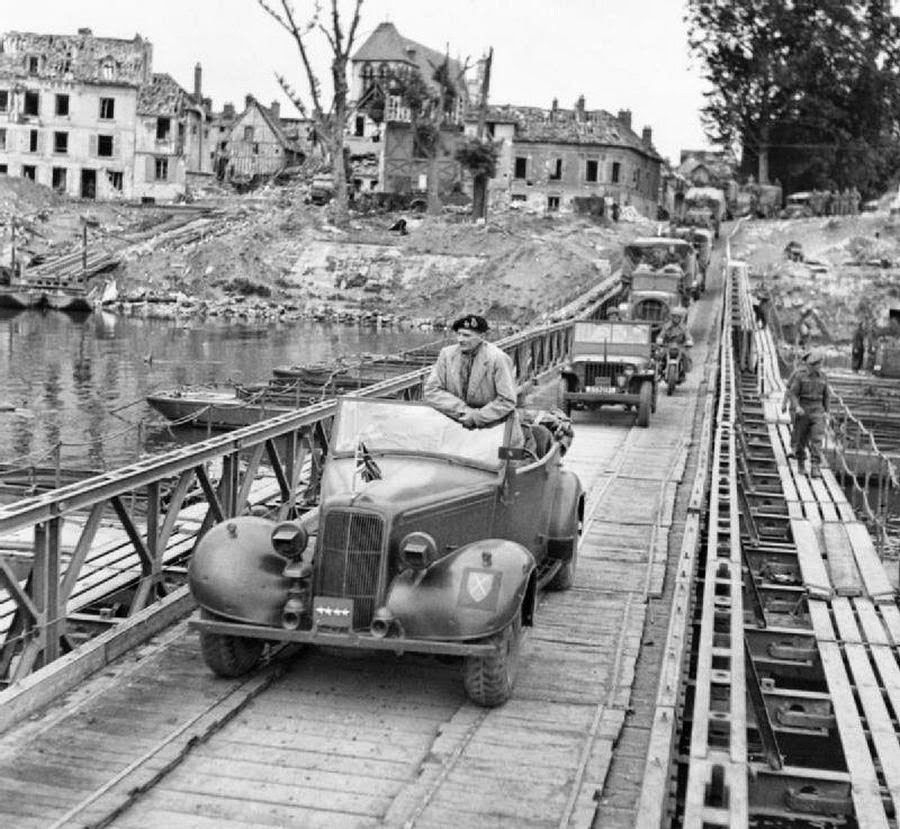 The Humber Super Snipe was a much larger car than the Bantam Reconnaissance Car or the Willys Jeep but it was a superb vehicle for a commander, and made a great ambulance as well. So, building a four-wheel-drive military version was an intelligent thing to do.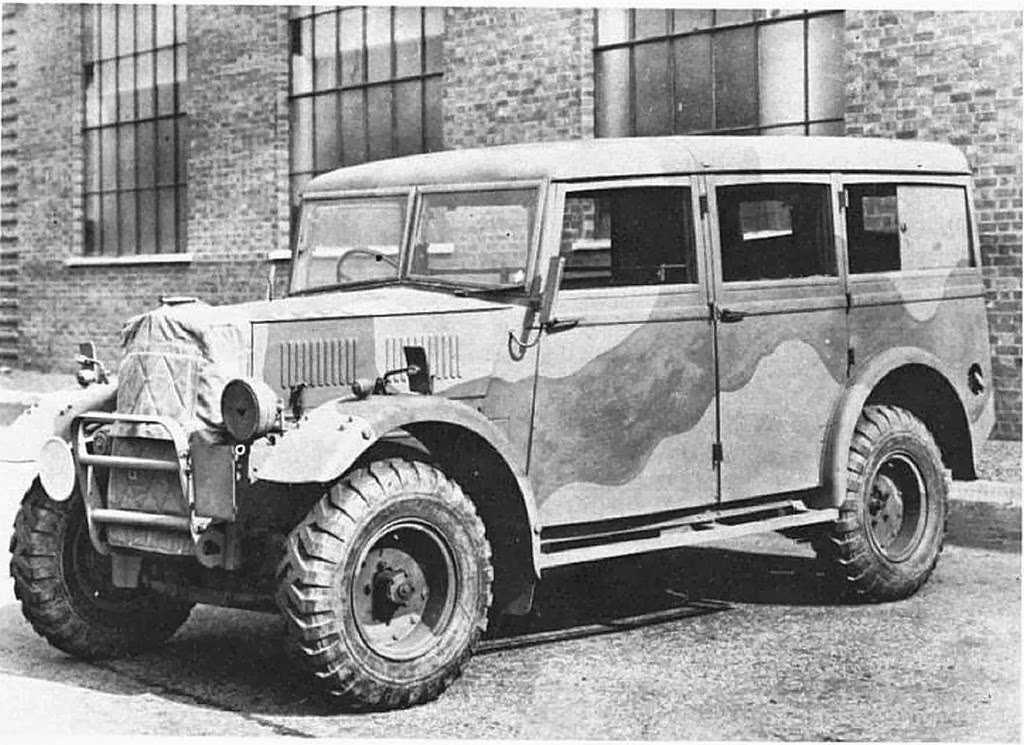 Production officially began in 1940 and the Humber Heavy Utility would remain in production until the war ended in 1945. The vehicle was powered by the same 85 bhp inline six cylinder side-valve 4,086 cc petrol/gasoline engine as the civilian Super Snipe with a single plate dry clutch, four speed manual gearbox, and two speed transfer box mounted behind the gearbox and driven by a short shaft to provide four-wheel-drive high and low range. The rear differential was a spiral bevel type.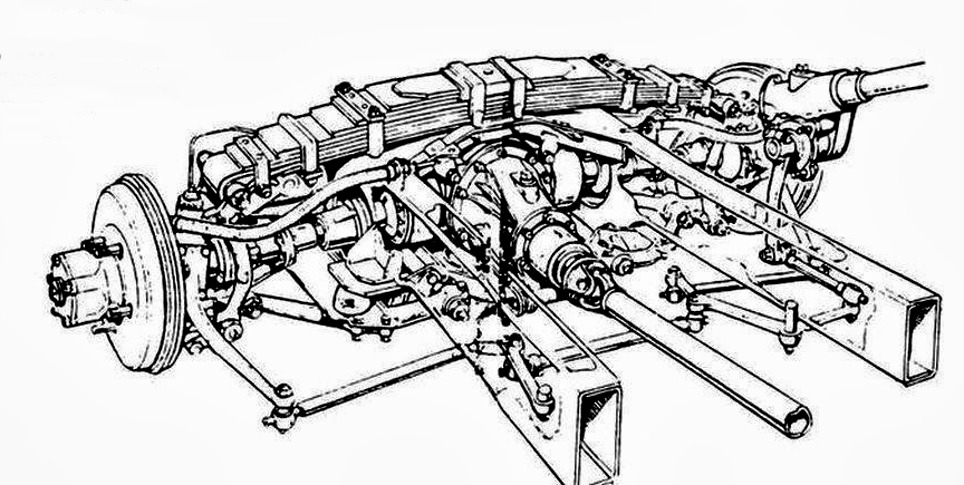 Despite being four-wheel-drive the Heavy Utility retained a fully independent front suspension patterned after the front suspension of the two-wheel-drive Super Snipe. The rear suspension was a conventional live axle with leaf springs.
The Heavy Utility had a box section ladder frame chassis with an "X" shaped center support to provide mounting points for the transfer box, and for the gearbox and rear of the engine.
The frame for the bodywork of the Heavy Utility was made of Ash wood, with steel body panels. Back when I was at school in England during the post-war period I was taught that one of the biggest users of timber in Britain was the car industry and this was quite likely the case as the standard method of coach building was to use an Ash frame with either steel or aluminum alloy "Birmabright" external body panels.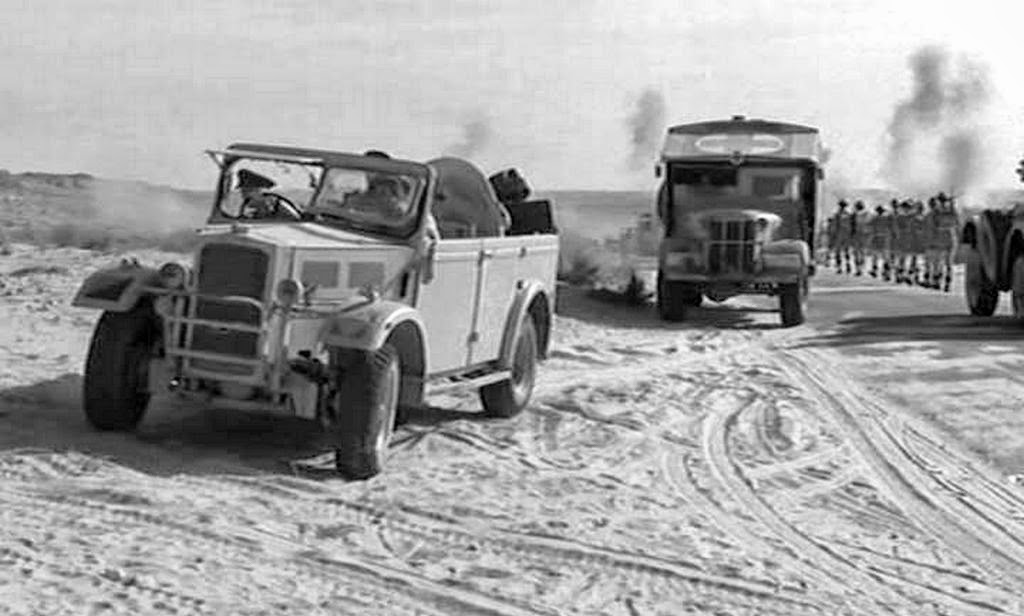 At the rear of the Heavy Utility was a downward opening tailgate as would be found on a pick-up or utility, complimented with an upward opening rear windows panel. This was done to provide an adequate length for an adult or two to sleep in the back of the vehicle, and to provide workspace and gear storage space.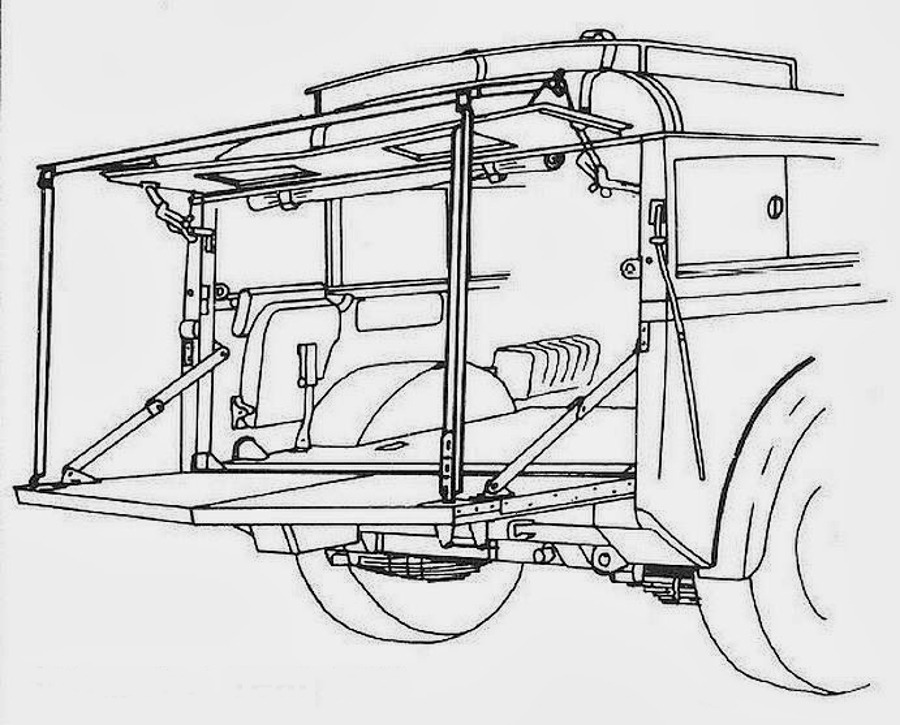 Specifications
Chassis and Body: Steel box section ladder frame chassis with central "X" to provide support gearbox and transfer box. Coachbuilt body with Ash wood frame and steel body panels. Four door with a downward opening tailgate and upward opening rear window. Seating for three on a bench seat in front and three on a bench seat in the rear, load space in the rearmost section. Rear seat able to be folded to increase load carrying capacity. Made in both closed station wagon "Box" style and open style for use in hot climate zones of operation.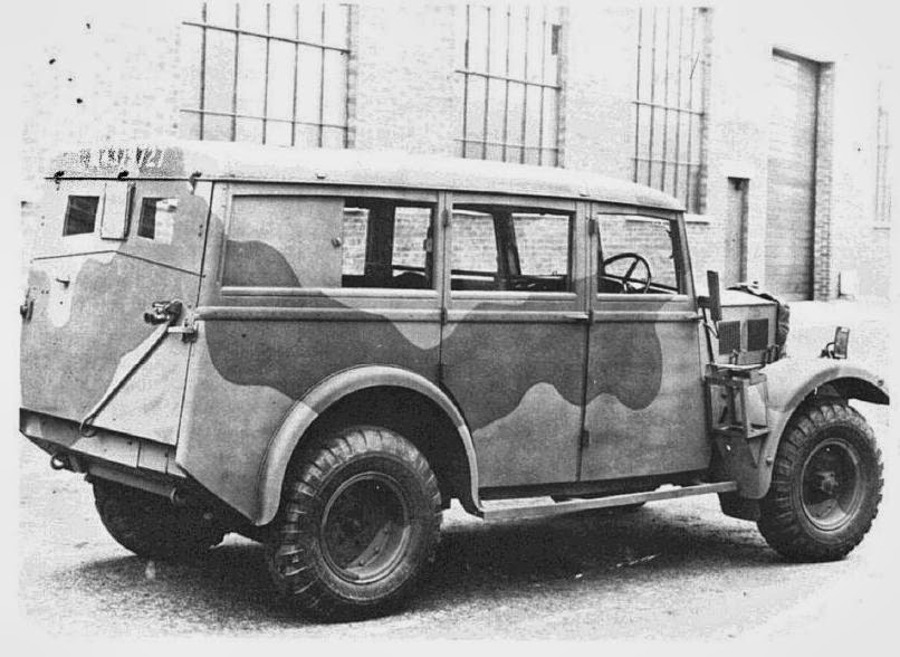 Engine: 4,086 cc inline six cylinder petrol/gasoline side-valve producing 85 bhp @ 3,400 rpm. Fuel tank capacity 72 liters/15.8 Imperial gallons/19 US gallons.
Transmission: Single dry plate clutch, four speed manual gearbox, two speed high and low range transfer box, spiral bevel gear differential.
Suspension and Brakes: Front suspension fully independent with lower wishbones and upper laterally mounted semi-elliptic leaf spring. Rear suspension a live axle supported by longitudinally mounted semi-elliptic leaf springs. Hydraulic drum brakes front and rear with mechanical handbrake acting on rear wheels. Tires 9.25×16.
Dimensions: Length: 4.30m/169″, Width: 1.87m/73.6″, Height: 1.95m/77″, Wheelbase 112″, Ground Clearance 241mm/9½", Weight: 2,418kg/5,331lb.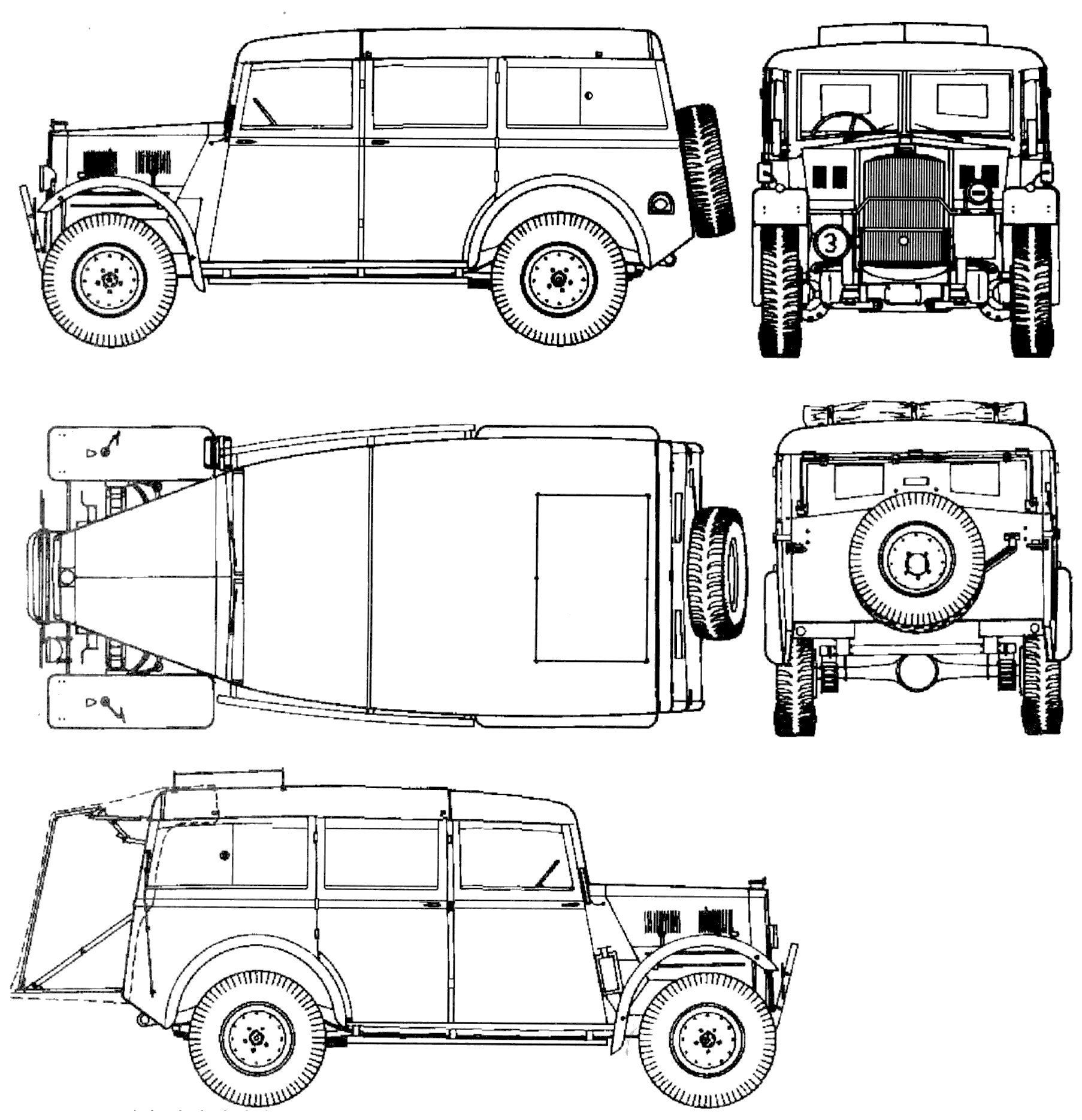 Conclusion
The Humber Heavy Utility was not made in anything even close to the same numbers as the American Jeep but it served in a slightly different role and these machines proved themselves to be dependable and versatile. There are those of us who think that Humber should have made a civilian version after the war's end, it could have served in roles that Land Rover finished up creating their long wheelbase Safari Station Wagon to cover. Sadly Britain's post-war austerity ensured that the Humber Heavy Utility would not continue although it would have served well in such projects as Australia's Snowy Mountains Scheme: and it would of course be one of the nicest wagons for hunting, shooting and fishing trips. Being an old eccentric Brit I think this would be a perfect vehicle in which to turn up to the shooting range or hunting camp in.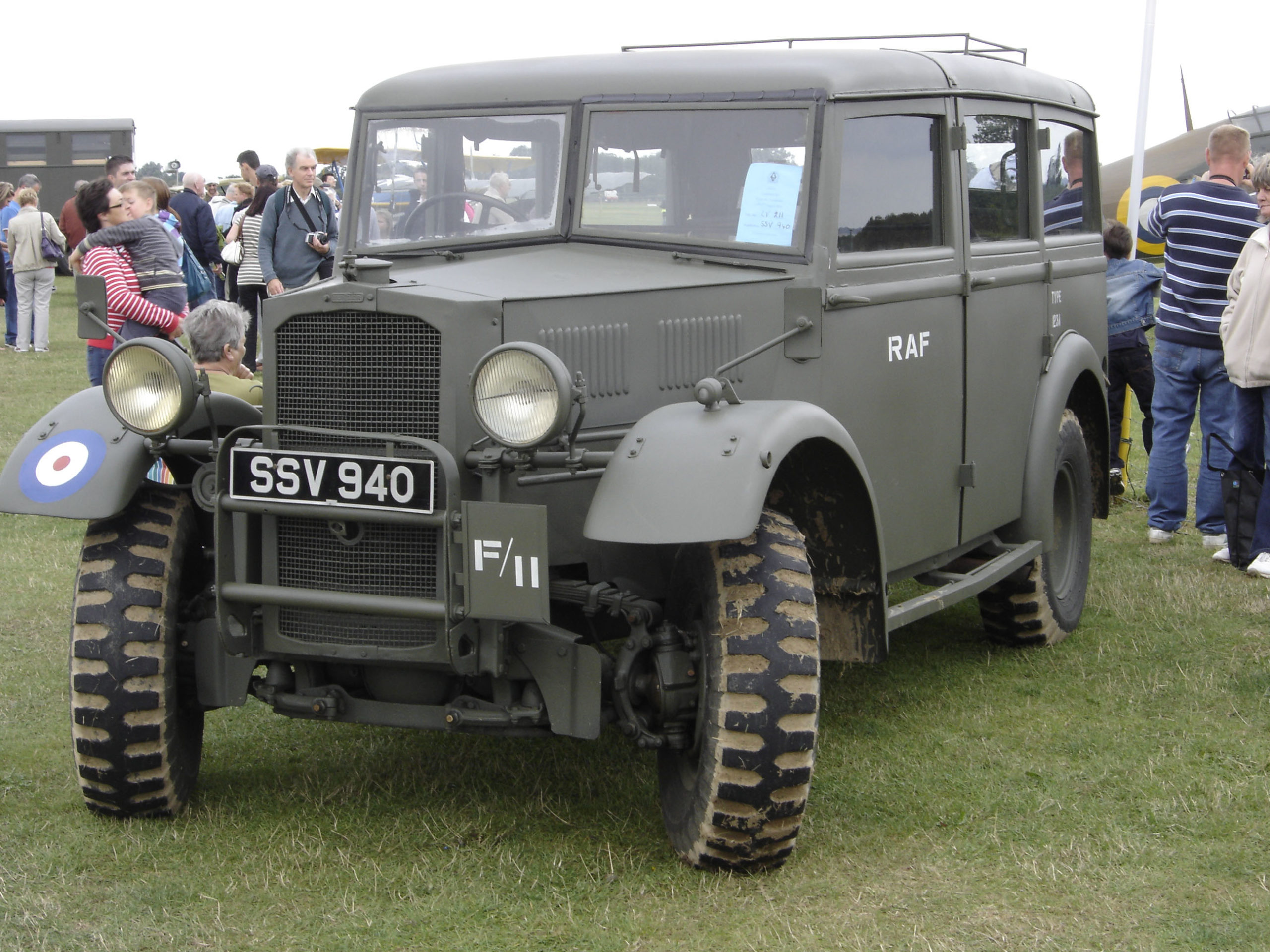 Humber Heavy Utility vehicles are commonly restored in Britain and appear at military vehicle displays and shows. A restored Heavy Utility was featured in the January 2014 issue of Britain's "Classic Military Vehicle" magazine which you can find in PDF format if you click here.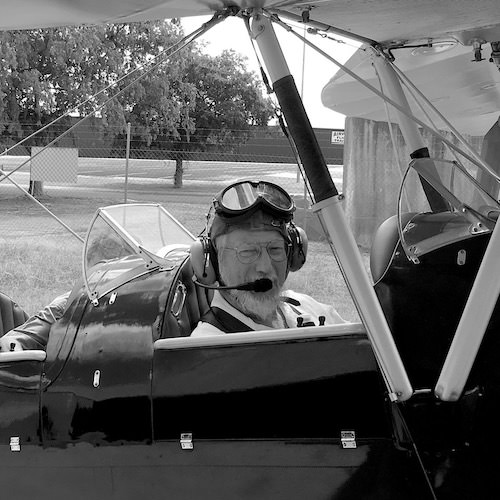 Jon Branch is the founder and senior editor of Revivaler and has written a significant number of articles for various publications including official Buying Guides for eBay, classic car articles for Hagerty, magazine articles for both the Australian Shooters Journal and the Australian Shooter, and he's a long time contributor to Silodrome.
Jon has done radio, television, magazine and newspaper interviews on various issues, and has traveled extensively, having lived in Britain, Australia, China and Hong Kong. His travels have taken him to Indonesia, Israel, Italy, Japan and a number of other countries. He has studied the Japanese sword arts and has a long history of involvement in the shooting sports, which has included authoring submissions to government on various firearms related issues and assisting in the design and establishment of shooting ranges.