The Colt Boa is often thought of as a special version of the Colt Python revolver but, in fact, the Boa was a cross between a Python and a Trooper Mk V. This means that the Boa features the improvements of the Colt Trooper Mk V, including the improved smoother trigger with its shorter lock-time. The Colt Boa is a rare revolver and much sought after by serious collectors of Colt revolvers. The Boa was made in a limited run of only 1,200 revolvers for the Lew Horton Distributing Company in Massachusetts: 600 were made with 4″ barrels, and then 600 with 6″ barrels. The Lew Horton Distributing Company then sold the revolvers through their own outlets.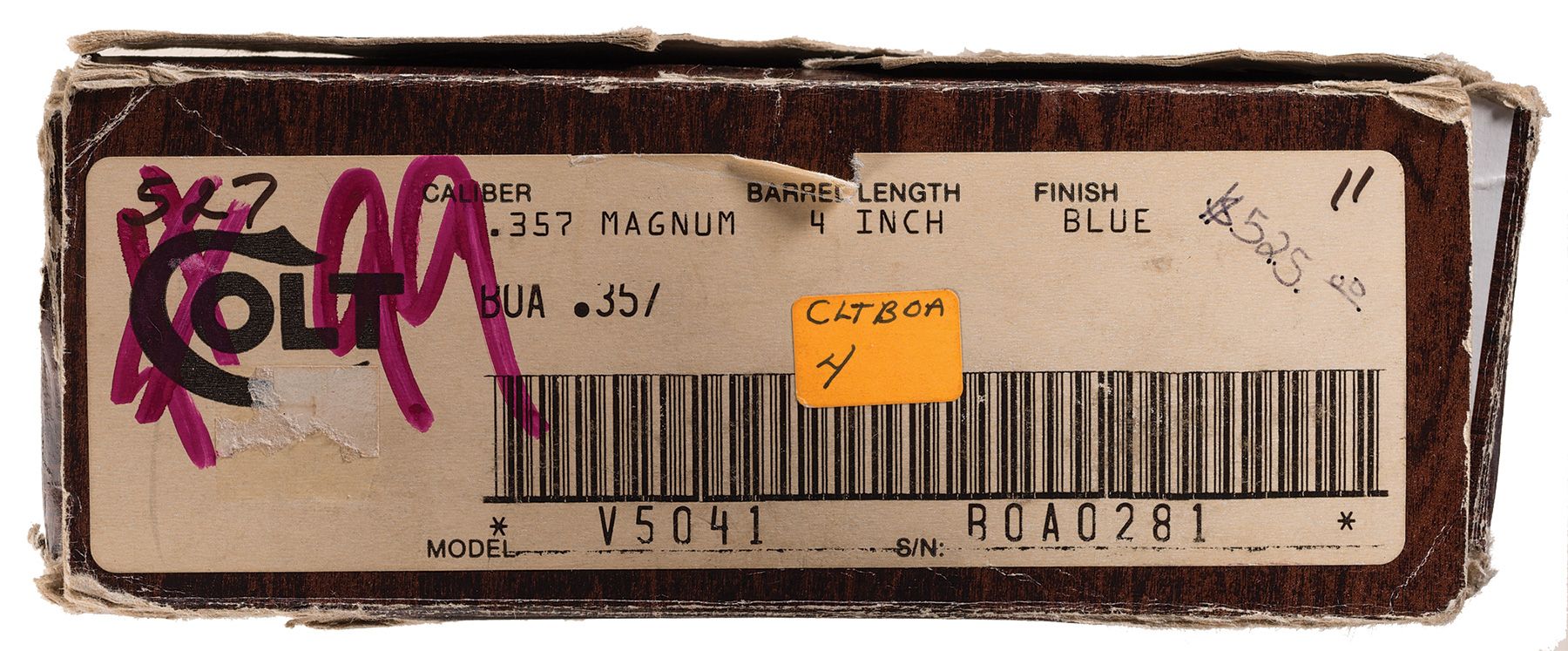 Sights on the Colt Boa were a fixed ramp front sight with a fully adjustable rear sight. The grips are very much Colt Trooper Mk V as one would expect as that is the frame the revolver was built on. One hundred 4″ and 6″ barrel Colt Boa revolvers were made and sold as matched sets (i.e. a 4″ and a 6″ sold as a matched pair). These sets are even more rare than the already scarce Colt Boa.
Made in .357 Magnum, just like the Python, the Colt Boa is an excellent revolver in its own right and no doubt there will be debate as to which was superior, the Python or the Boa. Given the improved lock-work of the Boa, inherited from the Trooper Mk V, the Boa might just win the contest.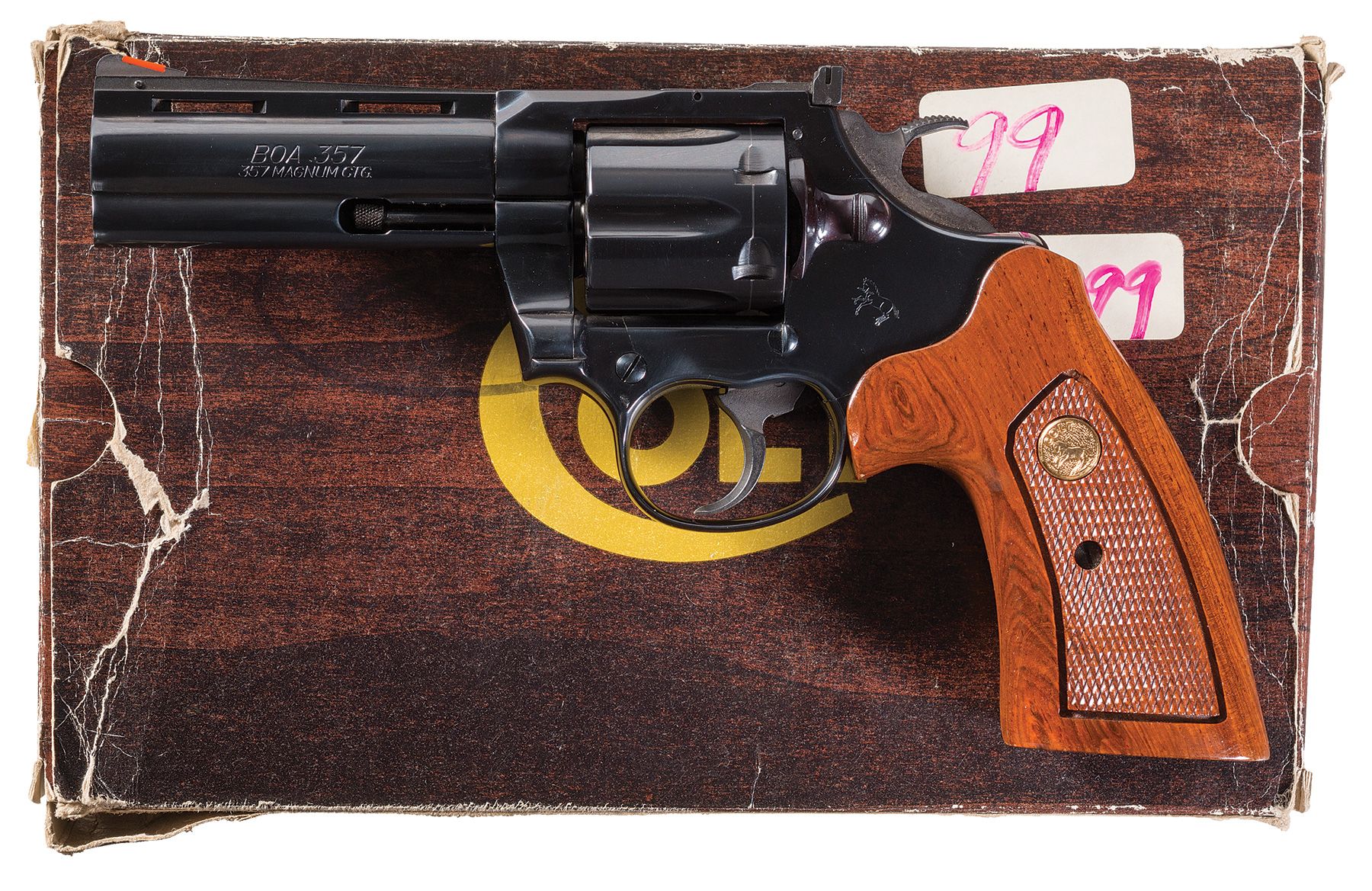 The Colt Boa in our pictures is coming up for sale by Rock Island Auction at their December sale. These revolvers do not come up for sale often so this is an opportunity to acquire one in excellent condition.
Rock Island Auction describe the condition of this revolver as follows: "Excellent. 99% original bright high polish blue finish remains with some light handling marks, and a visible cylinder drag line. Grips are also excellent with sharp checkering and a few small dings. Mechanically excellent. Box is fair with corner and edge wear, numerous small tears and some larger partial separations."
You will find the sale page for this revolver if you click here.
The expected sale price is in the range USD$6,000 – $8,000
(All pictures courtesy Rock Island Auction).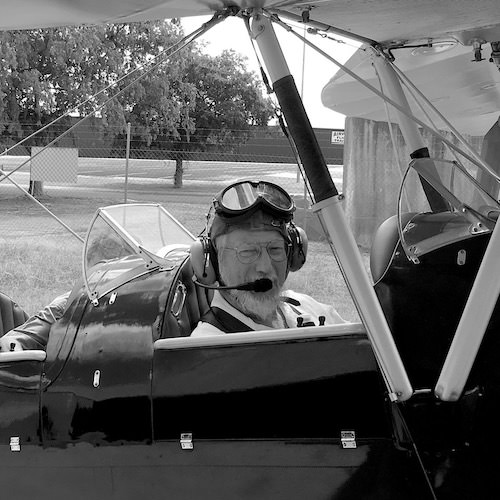 Jon Branch is the founder and senior editor of Revivaler and has written a significant number of articles for various publications including official Buying Guides for eBay, classic car articles for Hagerty, magazine articles for both the Australian Shooters Journal and the Australian Shooter, and he's a long time contributor to Silodrome.
Jon has done radio, television, magazine and newspaper interviews on various issues, and has traveled extensively, having lived in Britain, Australia, China and Hong Kong. His travels have taken him to Indonesia, Israel, Italy, Japan and a number of other countries. He has studied the Japanese sword arts and has a long history of involvement in the shooting sports, which has included authoring submissions to government on various firearms related issues and assisting in the design and establishment of shooting ranges.