Back in 1991 the Bugatti marque was resurrected for a few years by Italian entrepreneur Romano Artioli who set up Bugatti Automobili S.p.A. in Italy and debuted the company's first car, the Bugatti EB110 GT on the 110th anniversary of the birth of Ettore Bugatti, the 15th September 1991. The car was displayed at the ultra modern Grande Arche de la Défense west of Paris which was an excellent setting to show off a new ultra modern Bugatti.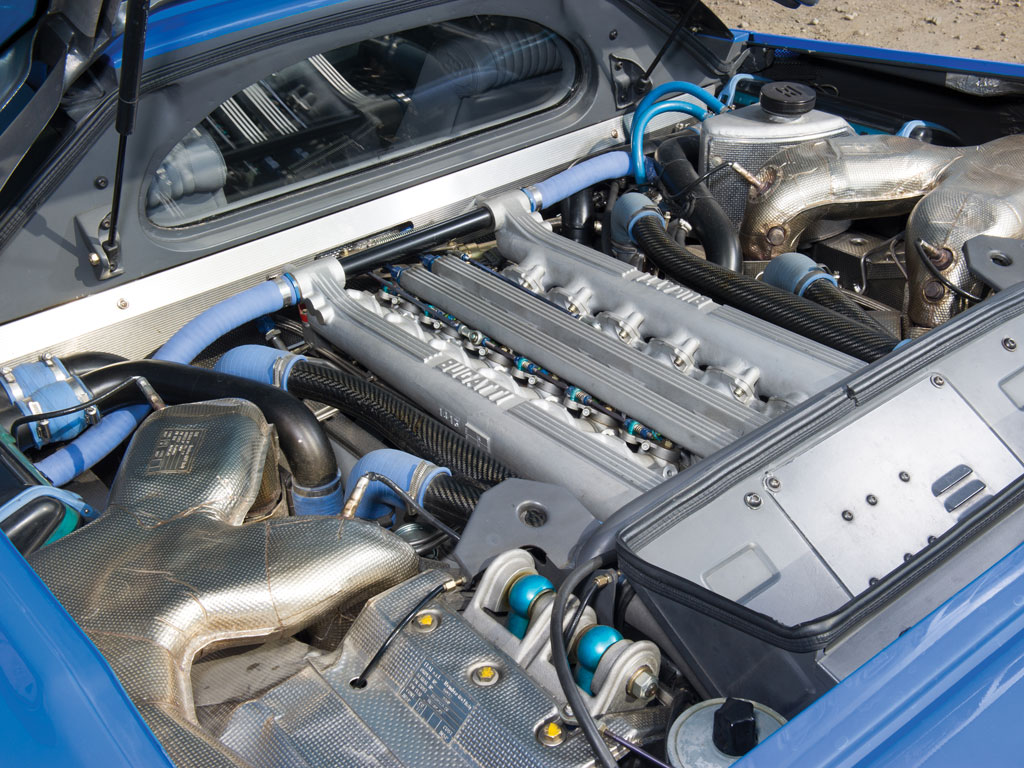 The front styling featured a very small "Bugatti" grille as a tribute to the Bugatti's of old but the EB110GT was as modern and sophisticated a GT as 1991 technology could create. The 3.5 liter V12 engine boasted no less than 60 valves, four turbochargers, and twelve individual throttle bodies. The engine churned out 552hp (560PS) at a screaming 8000rpm and sent it to all four wheels via a six speed gearbox.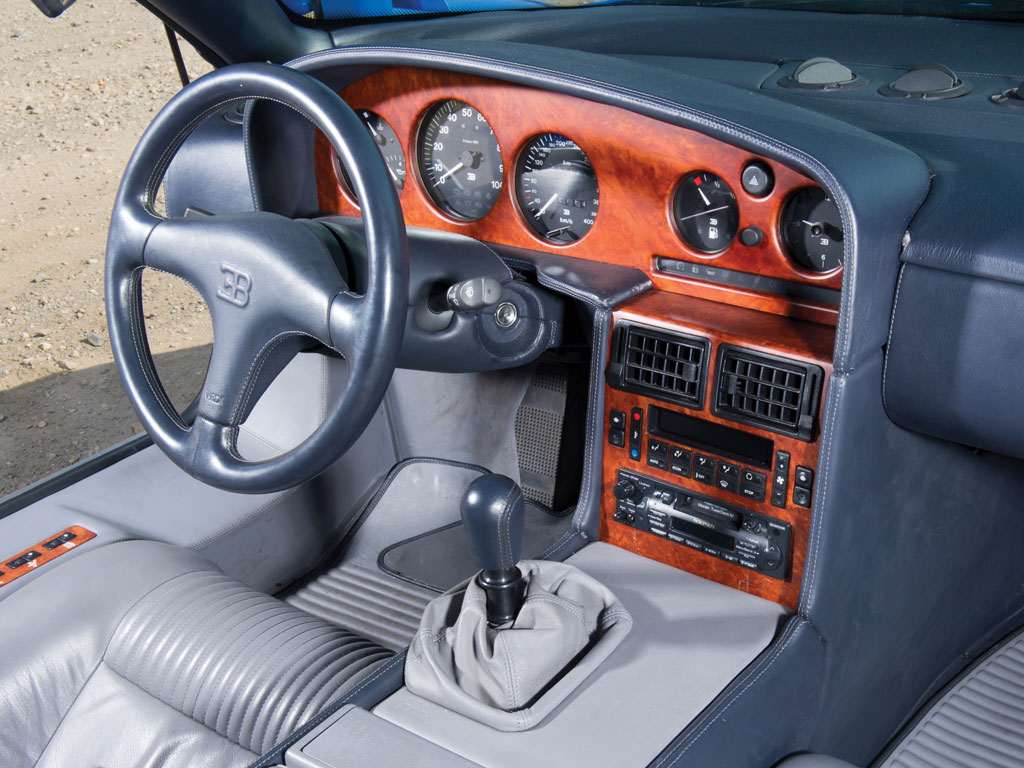 Suspension of the EB110GT was by double wishbones front and rear on a chassis designed by Aérospatiale who were joint creators of the Concorde with British Aircraft Corporation. With its Bugatti/Aérospatiale heritage the EB110 GT was a car that demanded to be taken seriously.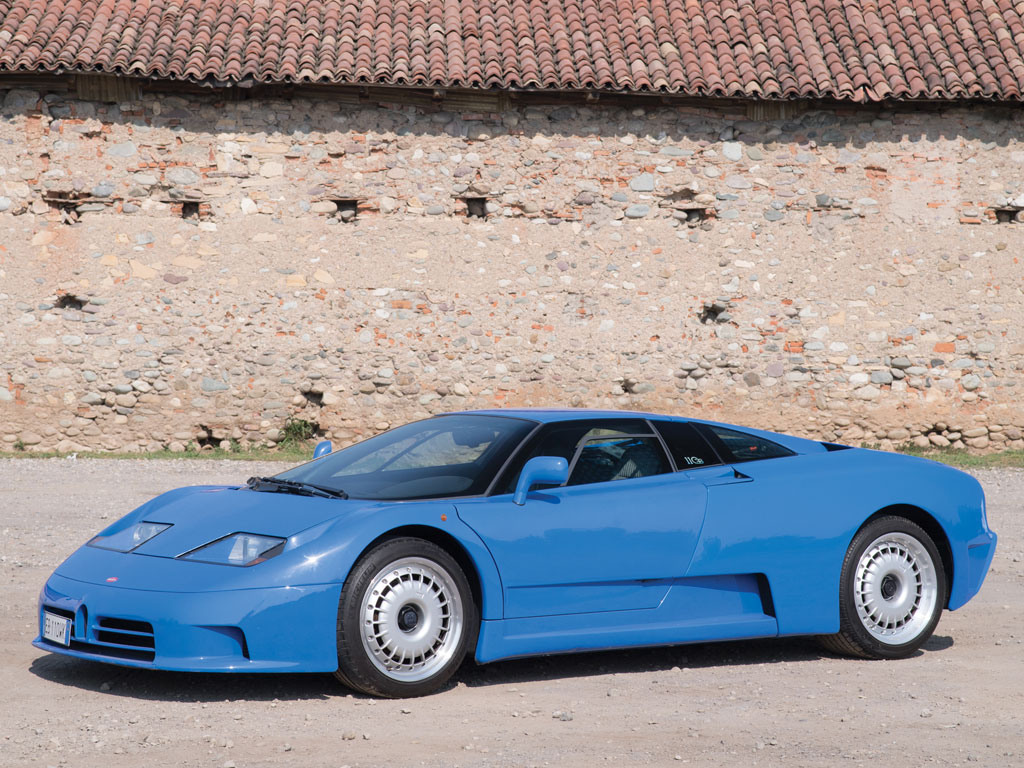 Bodywork of the EB110 GT was by Marcello Gandini, who included his trademark scissor doors that we are so used to seeing on Lamborghinis, and Giampaolo Benedini who did the final design work.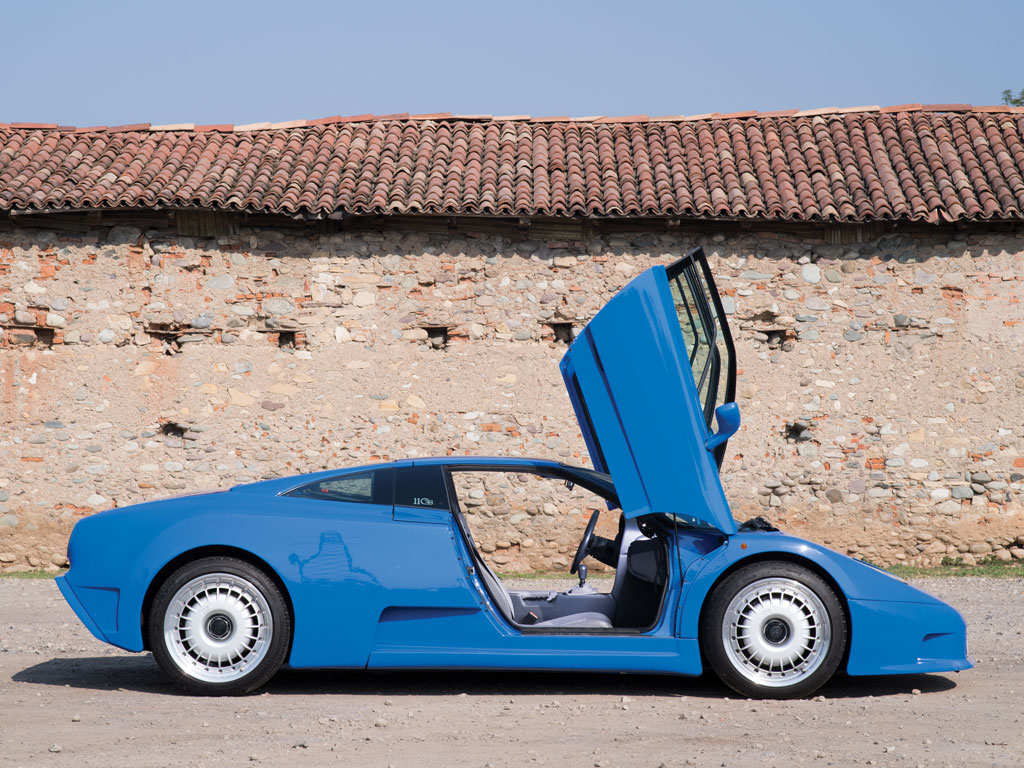 The car was further developed for the 1992 model year creating the new EB110 SS version with a lightened body and more engine power. The upgraded engine producing 604hp (612 PS) and giving the car a top speed of 216mph with a standing to 100km/hr (62mph) of 3.2 seconds. Performance that is so "neck snapping" that time at the gym building up strong neck muscles should be recommended.
In 1994 Formula 1 racing legend Michael Schumacher bought one of these EB110 SS in yellow and he kept the car for nine years. The sale effectively gave the car a "Michael Schumacher" stamp of approval.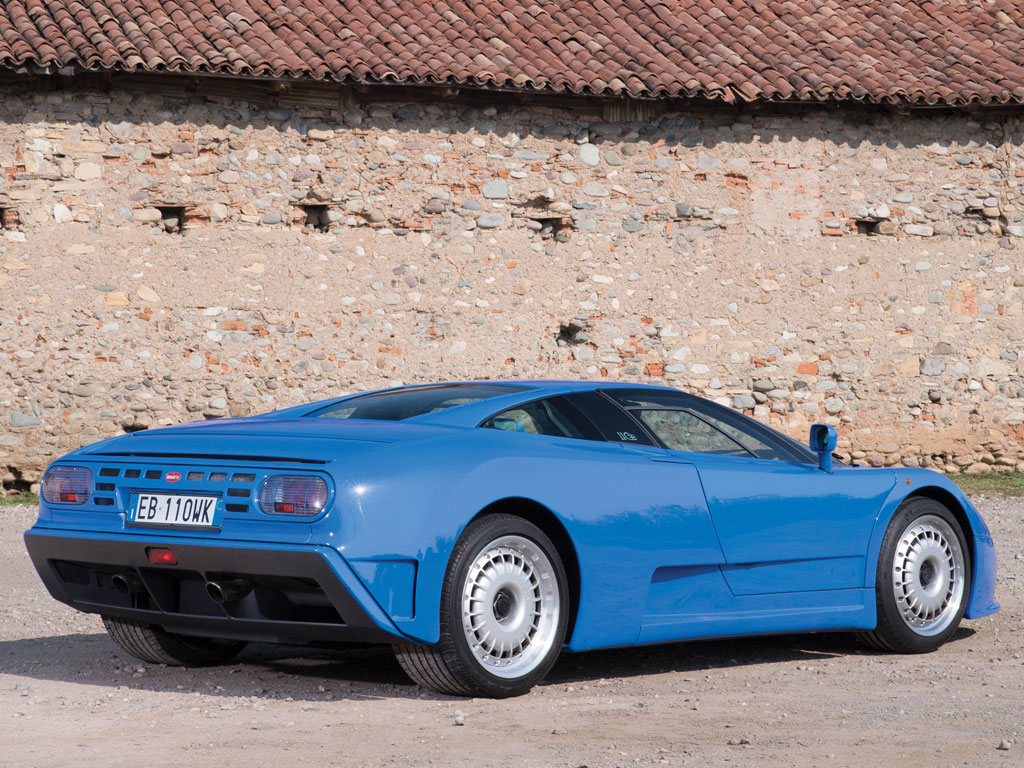 With such a successful car design that was capable of business success Romano Artioli decided he could take the financial risk of purchasing Lotus from General Motors. This would have been beneficial for a number of reasons not least of which would be to acquire the design expertise of the mavens at Lotus and the manufacturing capability. It was to be a financial commitment that would prove to be the undoing of the fledgling Bugatti company and combined with expenses being incurred in the creation of the company's new car, the four door EB112 of which two or three prototypes were built, were sufficient to cause Artioli's company to fail and go into receivership.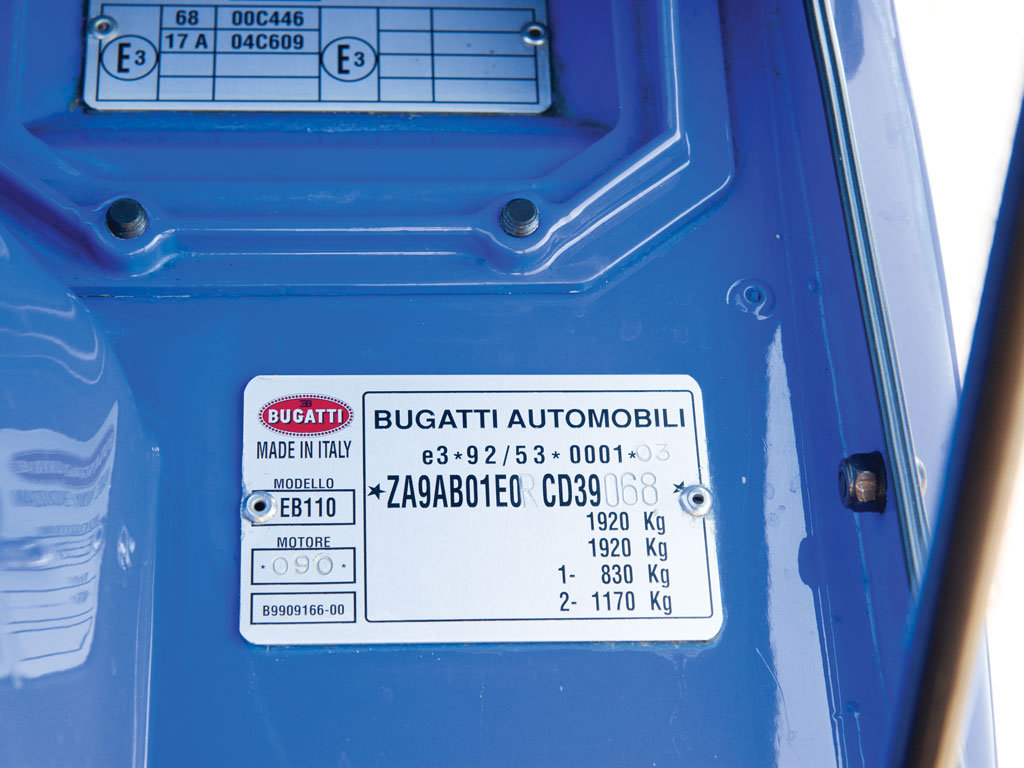 Despite this American racing driver Phil Hill's son was one of the driver's who campaigned the three EB110 that competed in the 1996 Daytona 24 hours race. The closure of Bugatti Automobili S.p.A. did not completely mark the end of the EB110 however as the remaining parts and chassis were purchased by Dauer Racing GmbH of Nuremberg, Germany who made their own heavily re-engineered version of the car.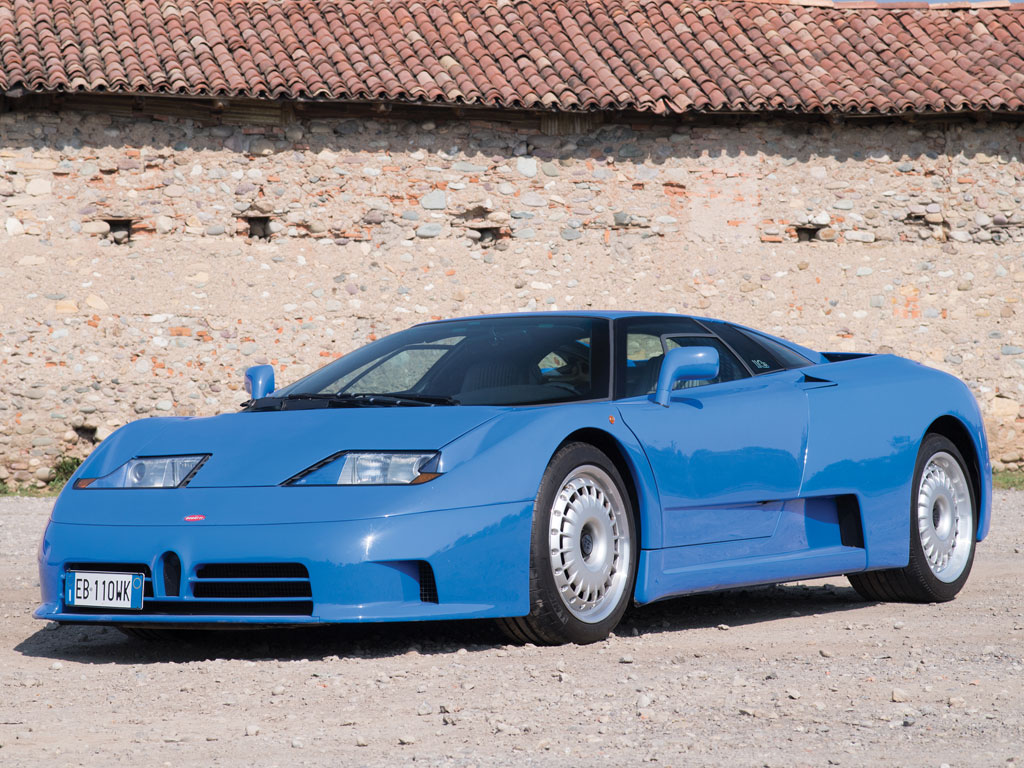 The blue Bugatti EB110 GT in our pictures is one of 139 made by Bugatti Automobile S.p.A. between 1991-1995 and it is coming up for sale by RM Sotheby's at their Duemila Ruote auction to be held in Milan, Italy over 25th-27th November 2016.
You will find the sale page for this car if you click here.
This represents an opportunity not only to acquire a rare and beautifully designed Bugatti but also to acquire a GT car so good that Michael Schumacher chose it. Painted in Bugatti blue this is a beautiful example of the first resurrection of Bugatti after the company ceased producing cars in the fifties and was sold to Hispano-Suiza in 1963.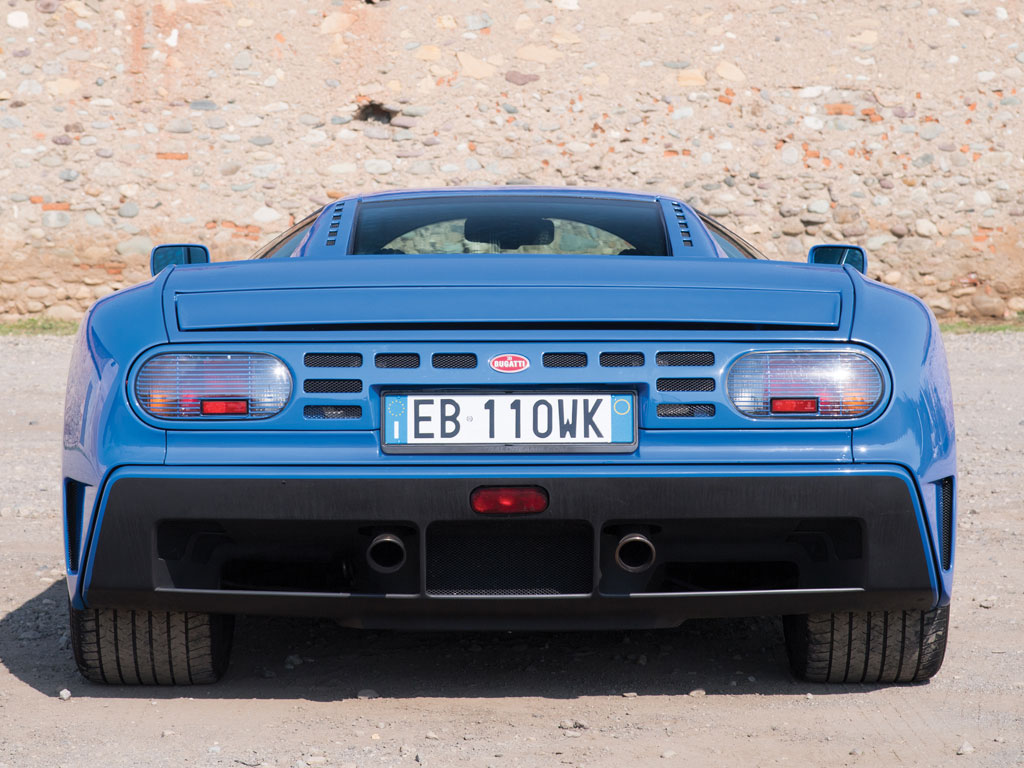 (All pictures courtesy RM Sotheby's).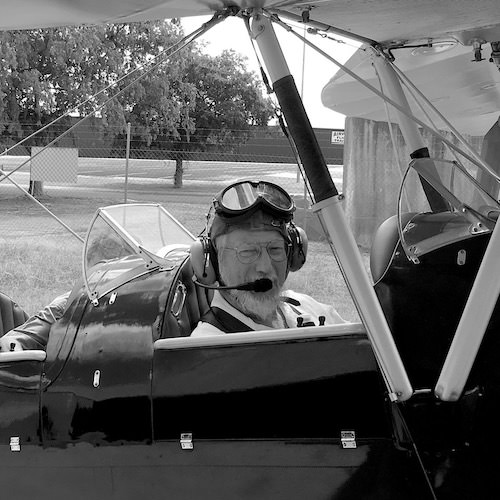 Jon Branch is the founder and senior editor of Revivaler and has written a significant number of articles for various publications including official Buying Guides for eBay, classic car articles for Hagerty, magazine articles for both the Australian Shooters Journal and the Australian Shooter, and he's a long time contributor to Silodrome.
Jon has done radio, television, magazine and newspaper interviews on various issues, and has traveled extensively, having lived in Britain, Australia, China and Hong Kong. His travels have taken him to Indonesia, Israel, Italy, Japan and a number of other countries. He has studied the Japanese sword arts and has a long history of involvement in the shooting sports, which has included authoring submissions to government on various firearms related issues and assisting in the design and establishment of shooting ranges.