In the winter time when the snow is fresh powder and you would like to go out on your dirt bike and have some fun in the woods but your dirt bike can't manage the deep snow powder then there's no need to despair. You don't need to go out and buy a new snow bike. You can buy a kit to convert a dirt bike into a jaw dropping snow fun machine.
Timbersled make conversion kits for turning off road bikes into snow bikes for different uses, but the one that is for the "go where no bike has gone before and leave a trail" person is the Mountain Horse. To catch a glimpse of why you might just want one have a look at the following video.

The Timbersled Mountain Horse installation kits are available for a range of bikes. To find out if yours is listed go to the install kits page of their website by
clicking here
. You can enter the make and model of your bike and see if they have an install kit for it. If your bike is not listed Timbersled invite you to e-mail them. You will find their e-mail contact page if you
click here
.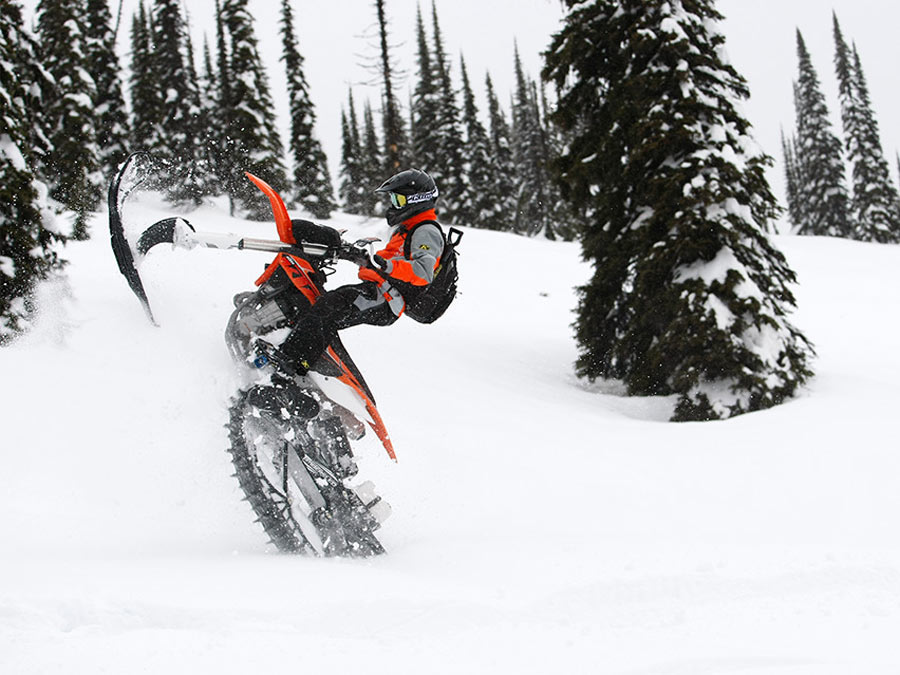 So if you're living in a part of the world where this is snow season, and you may have already discovered that skiing is the closest thing to flying on snow then think again, because a Timbersled Mountain Horse might just be more excitement than that. And, as an added bonus, you get to spend time in the workshop tinkering around installing the kit in the first place.
You'll find Timbersled's home page if you click here.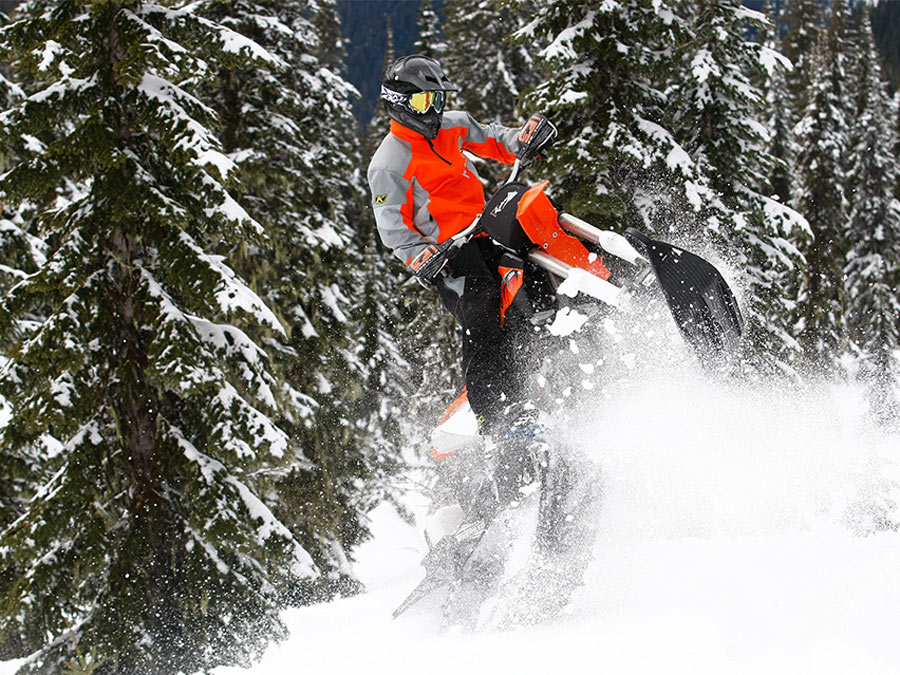 (All pictures courtesy Timbersled)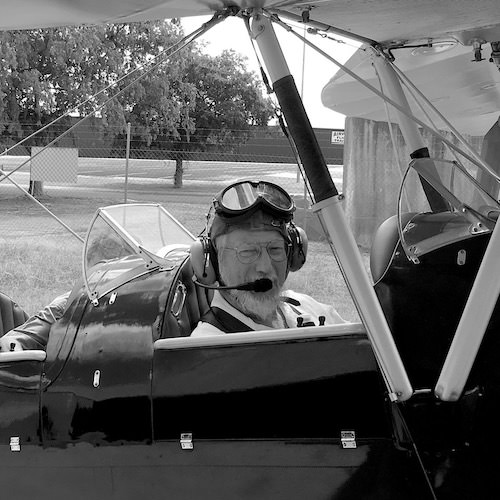 Jon Branch is the founder and senior editor of Revivaler and has written a significant number of articles for various publications including official Buying Guides for eBay, classic car articles for Hagerty, magazine articles for both the Australian Shooters Journal and the Australian Shooter, and he's a long time contributor to Silodrome.
Jon has done radio, television, magazine and newspaper interviews on various issues, and has traveled extensively, having lived in Britain, Australia, China and Hong Kong. His travels have taken him to Indonesia, Israel, Italy, Japan and a number of other countries. He has studied the Japanese sword arts and has a long history of involvement in the shooting sports, which has included authoring submissions to government on various firearms related issues and assisting in the design and establishment of shooting ranges.