The Mercedes-Benz 370 S Mannheim Sport was created based on the design work of Hans Nibel, who took over design of the Mercedes-Benz cars when Dr. Ferdinand Porsche left the company in 1928. The 370 S was created with a shortened wheelbase to make it a lively handling enjoyable car for the sports car enthusiast. Among this model's list of owners was Mercedes "Silver Arrows" racing driver Rudolf Caracciola.
Finding one of these cars in original condition is a challenging task but one is coming up for sale by RM Sotheby's at their London, UK, sale to be held on 4th November 2023.
Fast Facts
The Mercedes-Benz 370 S was one of the last designed and manufactured variants of the series of car models initially created by Dr. Ferdinand Porsche as Technical Director of the newly amalgamated Mercedes-Benz.
The 370 S was made on a shortened chassis and created as a sports car in two variants: a roadster for those seeking light weight and simple performance, and a Sport Cabriolet for those who would pay extra for luxury appointments of a grand touring car.
The "barn find" 370 S coming up for sale by RM Sotheby's survived the Second World War in Germany and was brought to Britain in 1955 where it has remained ever since.
In 1926 Benz & Cie of Mannheim joined together with Daimler Motoren Gesellschaft of Stuttgart to form Mercedes-Benz, famously named after Mercedes Jellinek, the daughter of Emil Jellinek-Mercedes, a businessman closely involved with Daimler Motoren Gesellschaft from about 1901.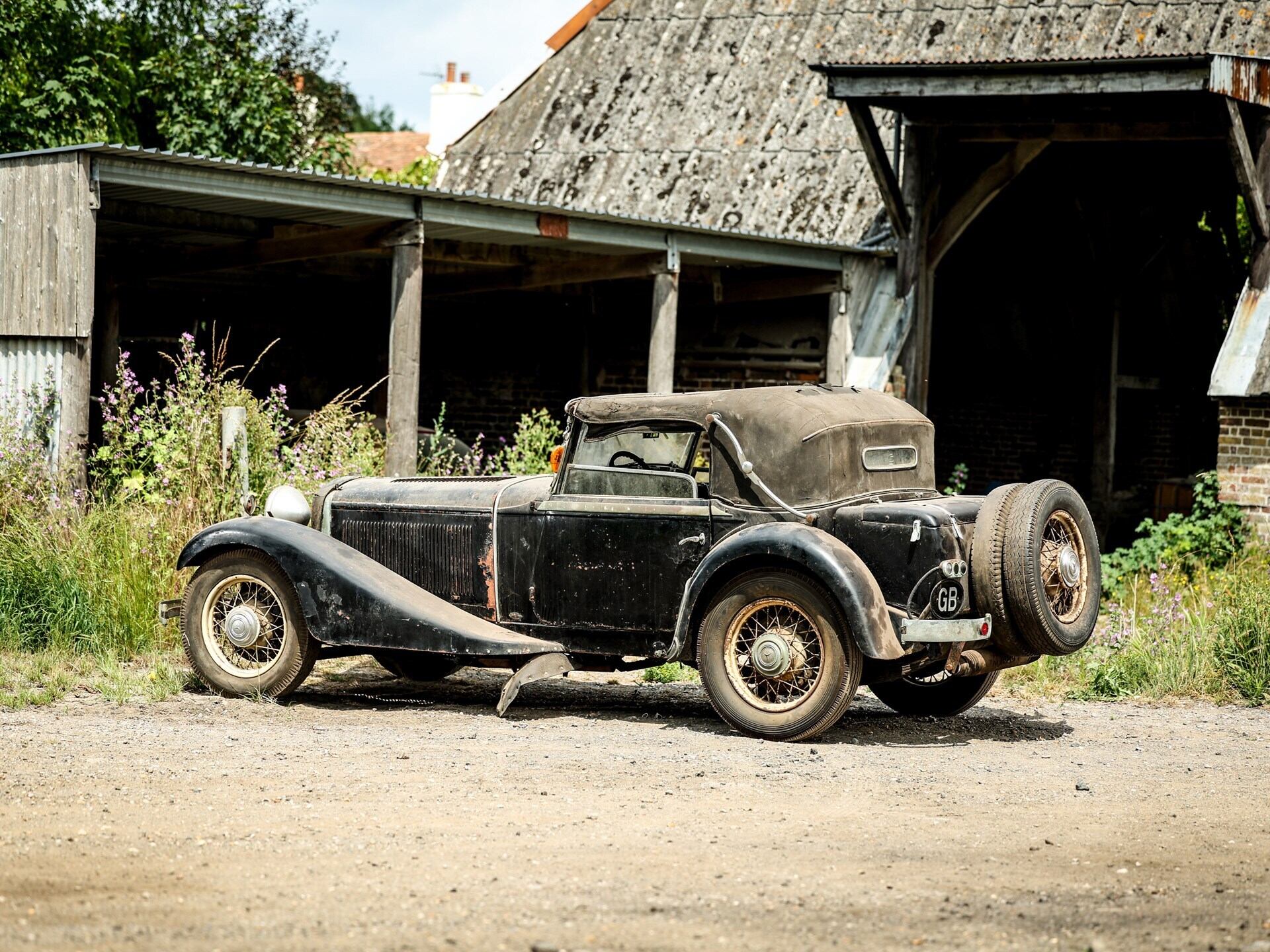 At the time of the merger of Daimler and Benz Dr. Ferdinand Porche was placed in charge of the engineering department for the company and he lost no time in designing automobiles that would put the Mercedes-Benz name front and centre in the public eye, and especially in the eyes of the affluent clients the company expected to attract.
During this time Dr. Porsche designed a quite extensive range of car models in an attempt to find market niches that would bring income to the company.
These models included the diminutive W01 which did not make it into production, the W02 which was a two litre car designated the 8/38, and the W03 12/55 Typ 300. In these designations the first number refers to the model's tax horsepower based on engine capacity while the second number indicates the maker's claimed actual horsepower figure.
This early series of designs that Technical Director Dr. Ferdinand Porsche created had to be formulated in a hurry and so this family of automobiles shared the same basic design characteristics.
Problems created around the haste in which this series was designed and put into production created friction within the newly created Mercedes-Benz and seems to have resulted in Dr. Porsche's decision to depart from Mercedes-Benz in 1928.
His design work legacy was handed to his successor, Hans Nibel, who set about improving on his design portfolio and troubleshooting designs and manufacture to bring quality control and reliability up to the high standard Mercedes-Benz wanted.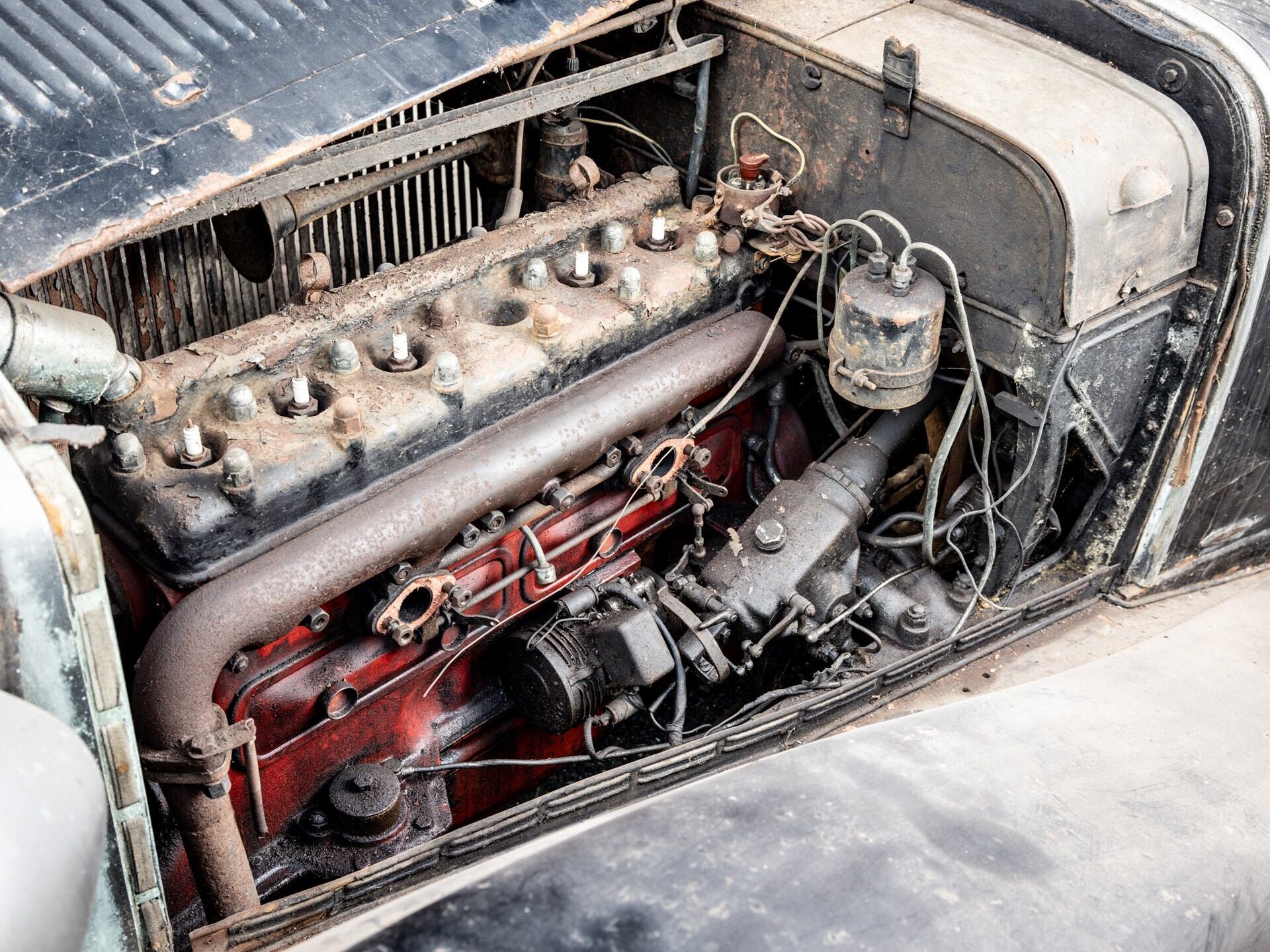 This led to the creation of the W04 Typ 300, W04 Typ 320, and W05 Typ 350 between 1927-1929.
In 1929 as Hans Nibel developed and refined Dr. Porsche's original design for the W03 Typ 300 he introduced the Typ 350 12/70 which was powered by a 3,444 cc inline six cylinder engine and produced an actual power output of 70PS (69 hp).
This new model shared the same essential design characteristics of its Porsche created forebears.
The engine transmitted its power to a live rear axle with semi-elliptic leaf springs via a three speed manual gearbox which was operated via a centrally mounted gear lever.
Front suspension was also by beam axle with semi-elliptic leaf springs and brakes were mechanical using cable-actuated drum brakes front and rear.
The Typ 350 was made 9 inches (230 mm) shorter than its parent Typ 300 making it a bit lighter, and it was available as a two-door, four-seat cabriolet "Tourer" model, a four-door saloon, or a luxurious Pullman Limousine.
These cars were all designated "Mannheim" indicating they were made at the Benz & Cie workshop and were considered to have a top speed of 95 km/hr.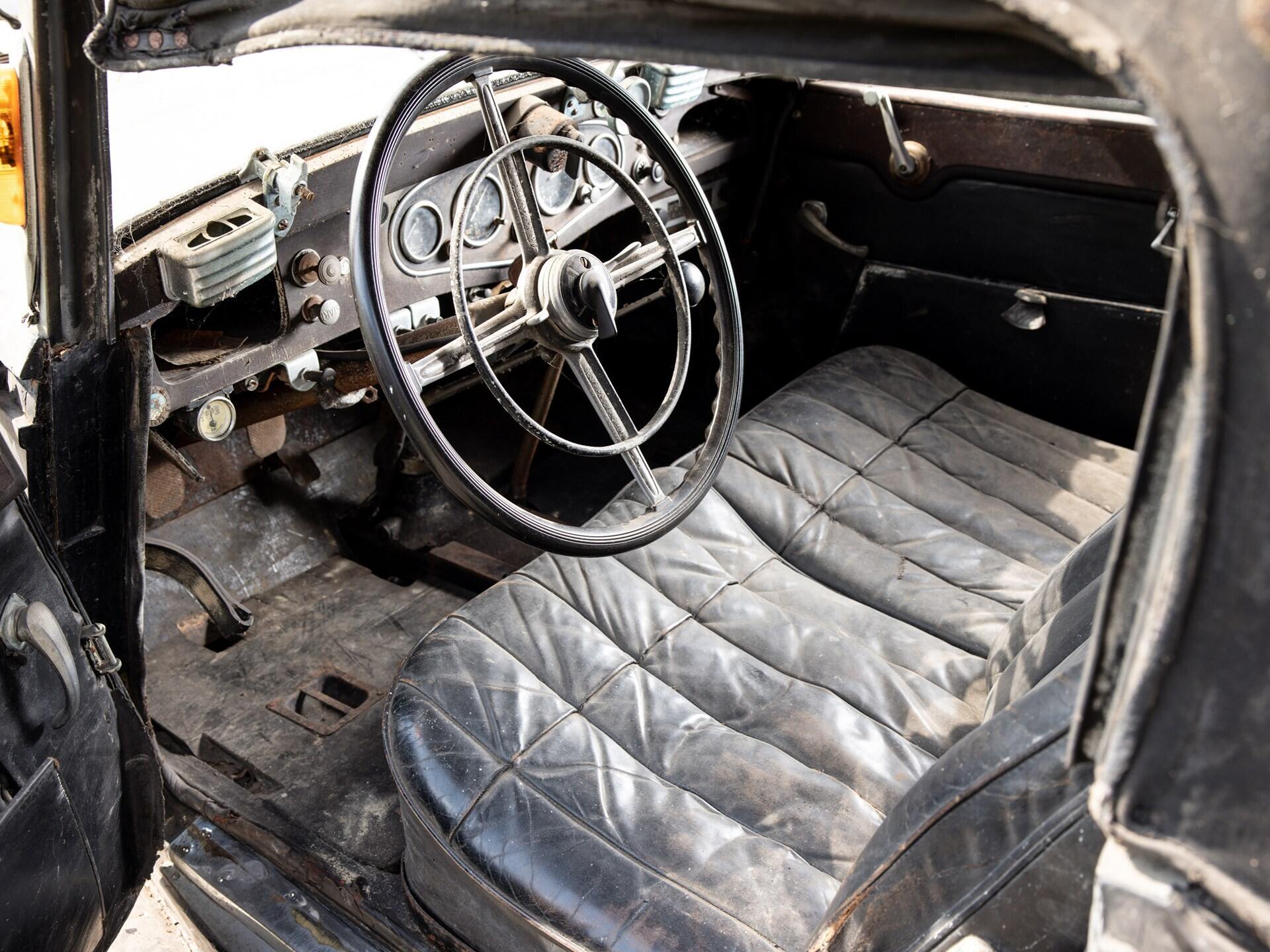 Management at Mercedes-Benz could see that a more sporting model would be advantageous and so Hans Nibel and his team were given the opportunity to create something a tad more exciting and they came up with a series of models that would qualify as driver's cars, but based on the original Porsche design concept.
The resulting new model was the W10 Typ 370, which was fitted with a 3,689 cc inline six cylinder engine delivering 75 PS and offered with either the standard three speed or optionally a three speed plus overdrive four speed manual transmission.
The Typ 370 model range began with the stock Typ 370 described above, and then in 1930 the Typ 370 K which was designated the WK10. The "K" stands for "Kurz" which translates as "Short" and the Typ 370 K was made 175 mm (7 inches) shorter than the standard Typ 370 and offered only as a cabriolet.
Being shorter and therefore a bit lighter than the standard Typ 370 the Typ 370 K was capable of a higher top speed of 105 km/hr (65 mph).
Also introduced in 1930 was the model that would qualify as a sports car – the Typ 370 S which  was given the WS10 internal designation. This model was shortened again to a wheelbase of 112 inches (2,850 mm) and its reduction in weight resulted in a top speed of 115 km/hr (71 mph).
That top speed would be increased in 1933 when Mercedes-Benz decided to raise the engine's compression ratio from 5.5:1 to 5.75:1 which boosted power to 78 PS (77 hp) @ 3,400 rpm.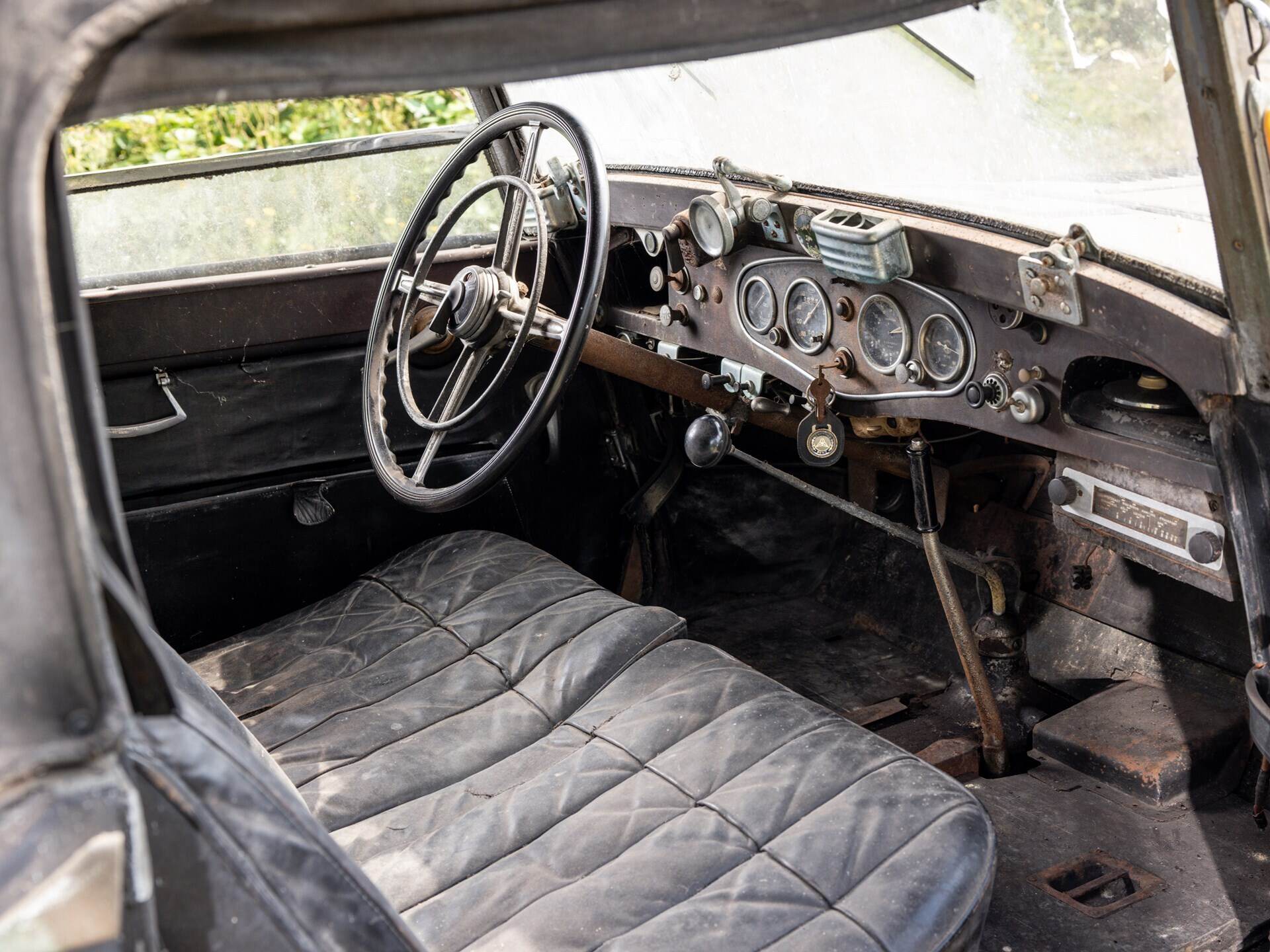 There would be two final models in this series that began with Dr. Porsche's foundation which was built upon by Hans Nibel. The last of the W10 Series was the Typ 380, which was fitted with a straight eight engine instead of the straight six, this car was also designated WS10 but it was built on the full standard length 3,200 mm (126.0 in) wheelbase chassis.
The straight eight 3,820 cc delivered 80 PS (79 hp) and thus fitted the Typ 380 claimed a top speed of 120 km/hr (75 mph).
The final design of this series was the W19 version of the Typ 380 which was fitted with an independent rear suspension which used leaf springs and swing axles, complimented by a transverse leaf spring front.
This model used the same straight eight engine as the WS10 Typ 380 but the compression ratio was raised such that it delivered 85PS (84 hp).
The WS10 Typ 370 S offered a sports car driving experience in that it combined the short wheelbase chassis with the 3,689 cc inline six-cylinder side-valve engine breathing via twin Solex 35 MOHLT carburettors.
It was offered in two body styles, a sport cabriolet which weighed 1,550 kg, or roadster which weighed 1,500 kg. The roadster body style being simplified for lightness, and that car being around RM1,000-2,000 less expensive: In 1933 the roadster sold for RM10,800 while the more luxurious sport cabriolet cost RM12,800.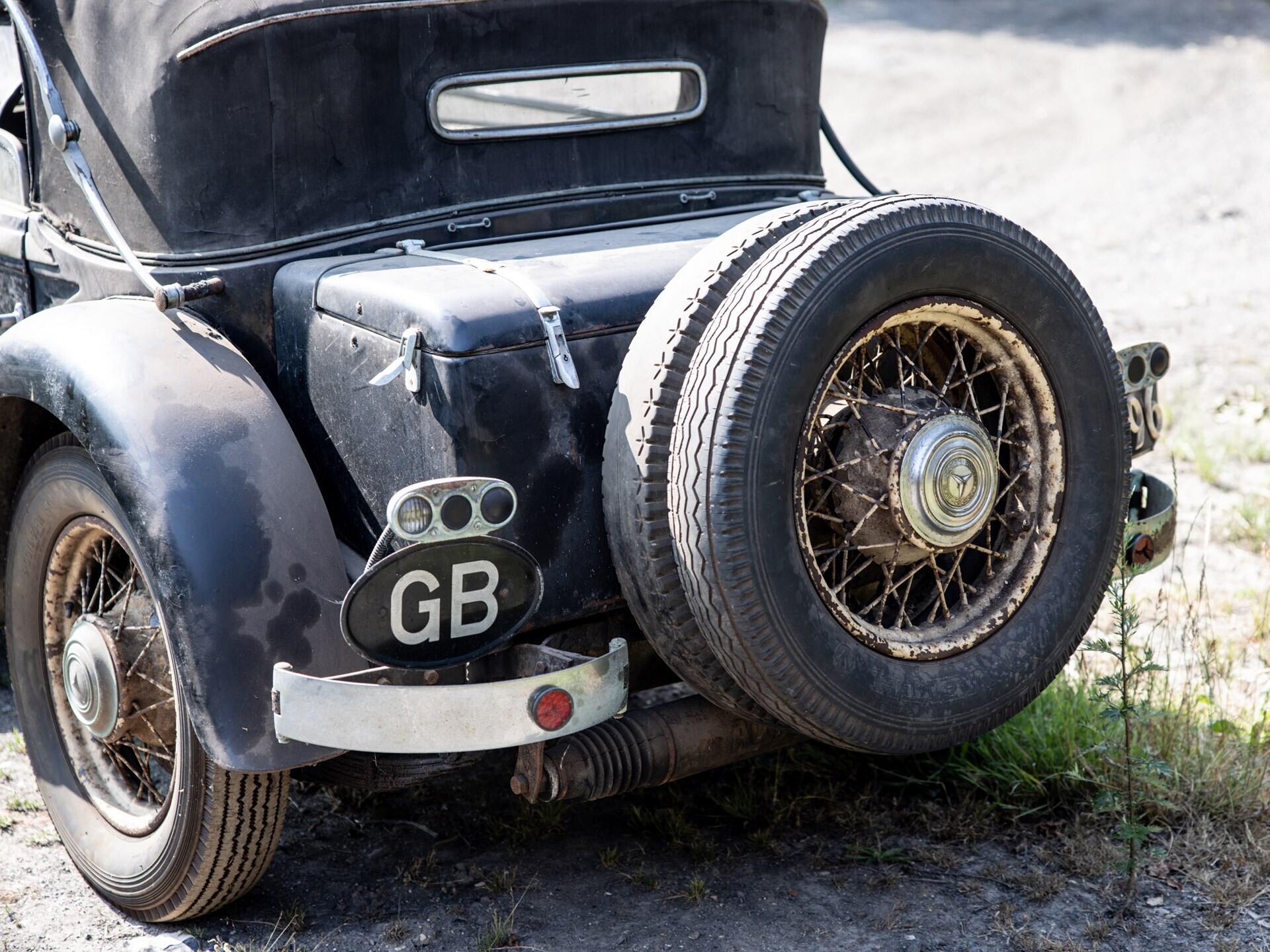 1933 Mercedes-Benz 370 S Mannheim Sport Cabriolet 'Project' for Sale
There were in total 195 of the Typ 370 S Mannheim Sport cars produced between 1931-1933, they were a sporting car that appealed to the sports car niche market.
Needless to say finding one of these cars that has survived in original condition is challenging task, an opportunity that only comes up occasionally.
One of the 370 S Sport Cabriolet is coming up for sale by RM Sotheby's at their London sale to be held in Britain on 4th November 2023.
This car is in good "barn find" condition looking to be quite complete. The car was originally delivered to Herr Frederic Boelech of Berlin, Germany on 28th November 1933. It survived the Second World War and was imported into Britain in June 1955 by a serving member of the Royal Air Force.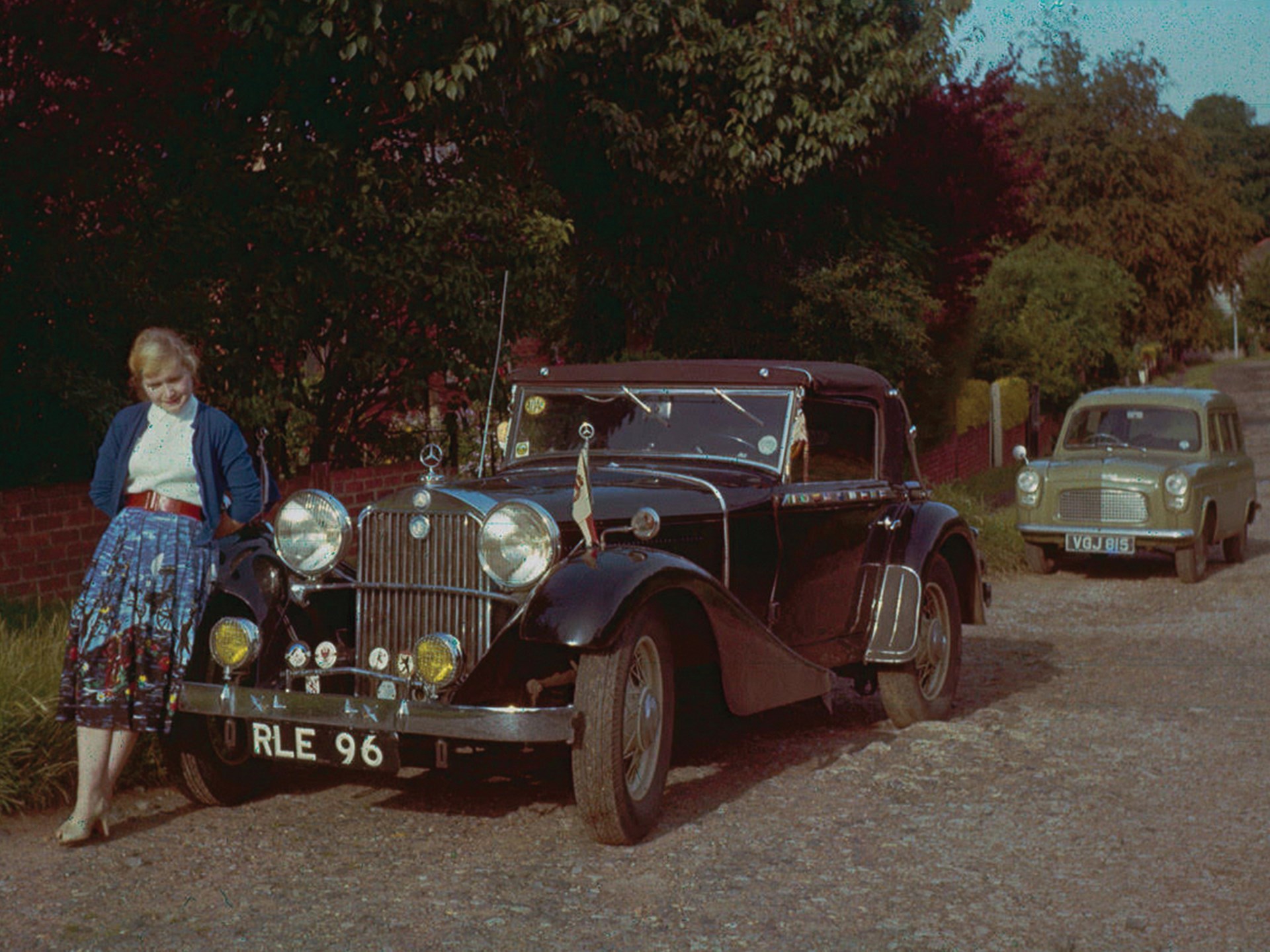 The car changed hands on 9th December 1957 when it passed into the ownership of a lady named Dorothy Stewart. The car was finally purchased by the current owner in 1958. He used it until 1960 and then put the car in storage where it languished for sixty-three years.
This car has effectively been kept from the worst of the ravages of time and presents as a viable restoration project.
You will find the sale page for this car if you click here.
As a survivor of the Second World War kept safe in Britain since 1955 this Mercedes-Benz 370 S is an unusual find, it looks to be a car that could provide a great deal of satisfaction.
Note: To see an example of a restored Mercedes-Benz 370 S we featured previously click here.
Picture Credits: All pictures courtesy Neil Fraser @ RM Sotheby's except as otherwise noted.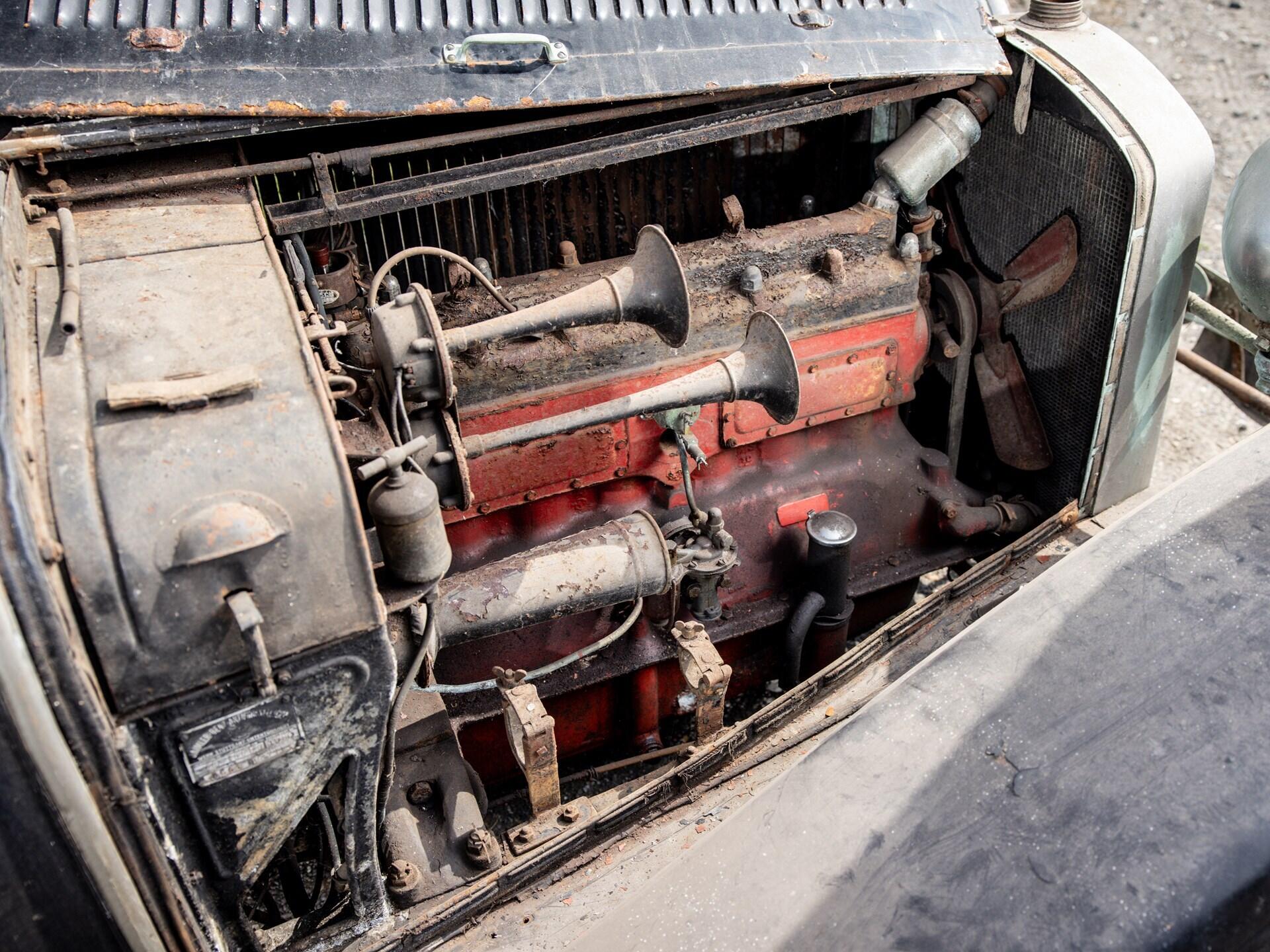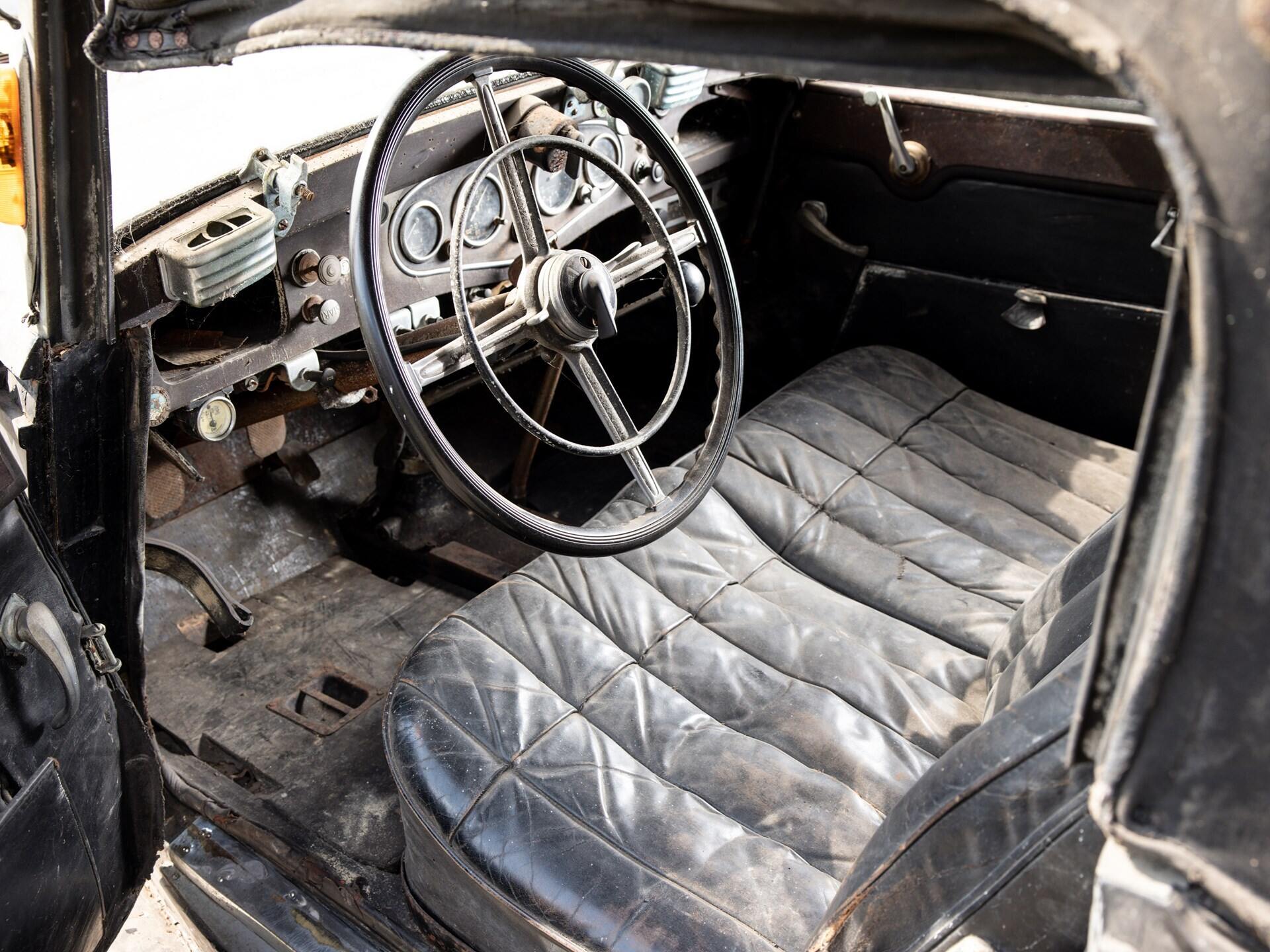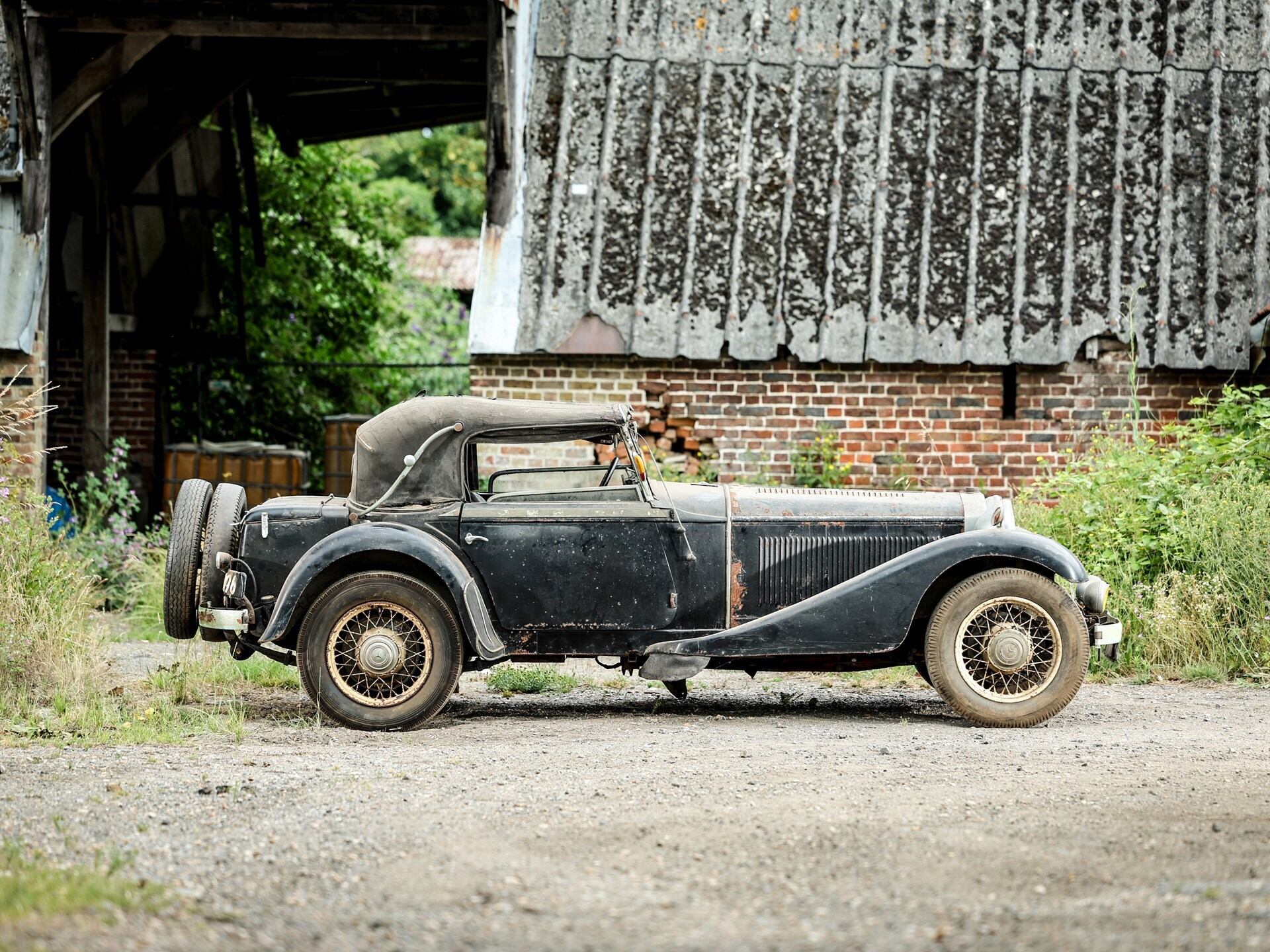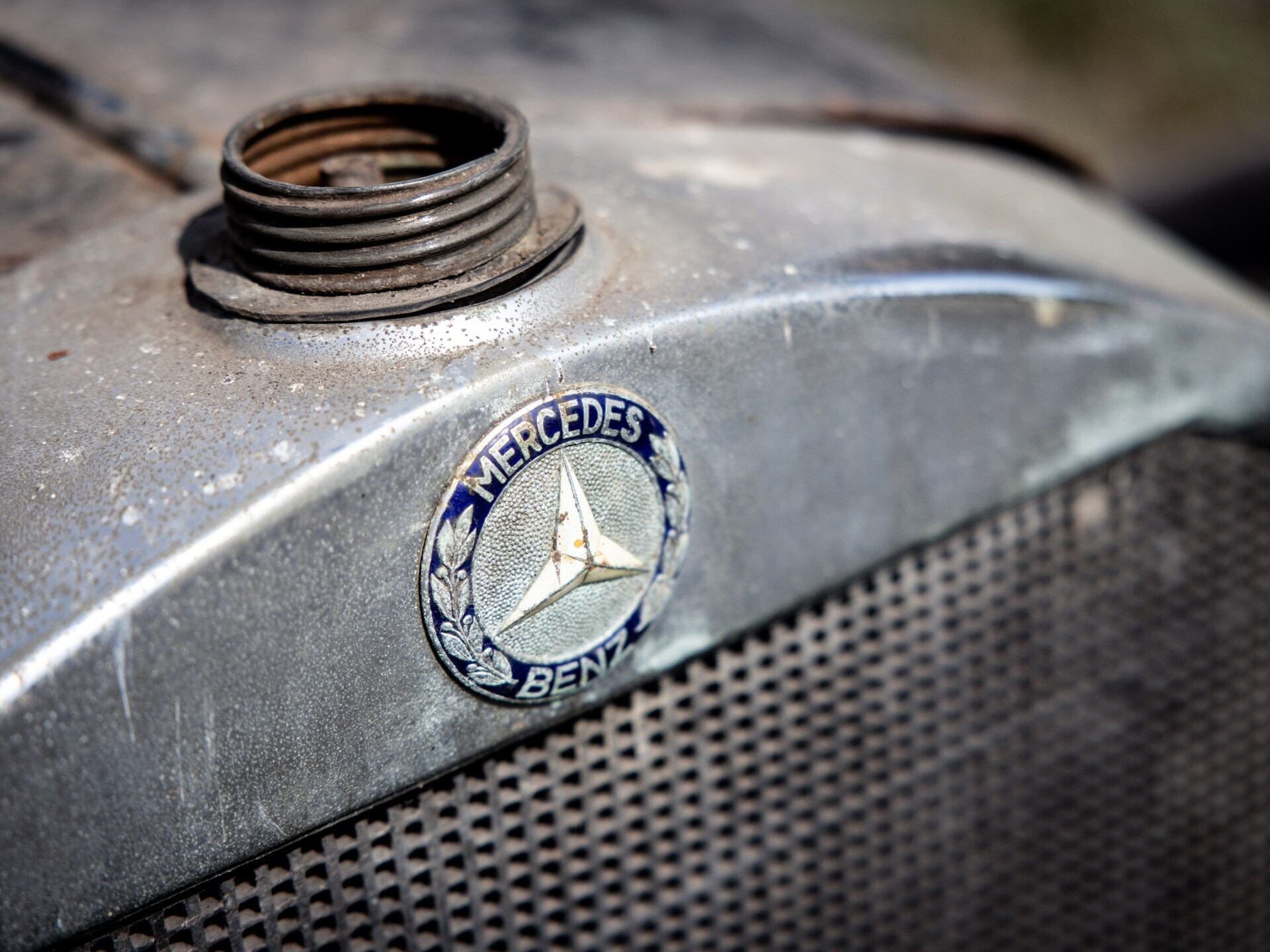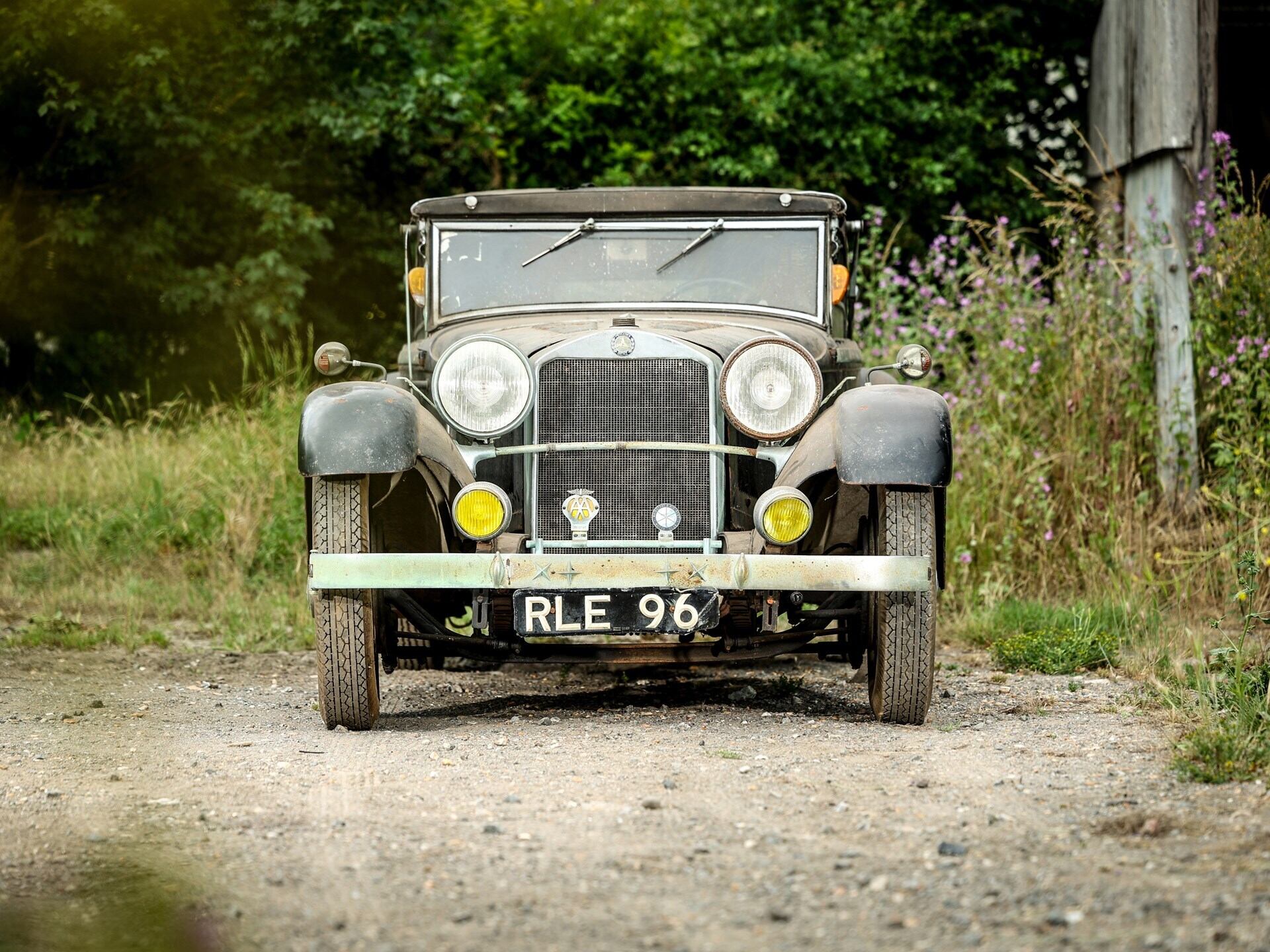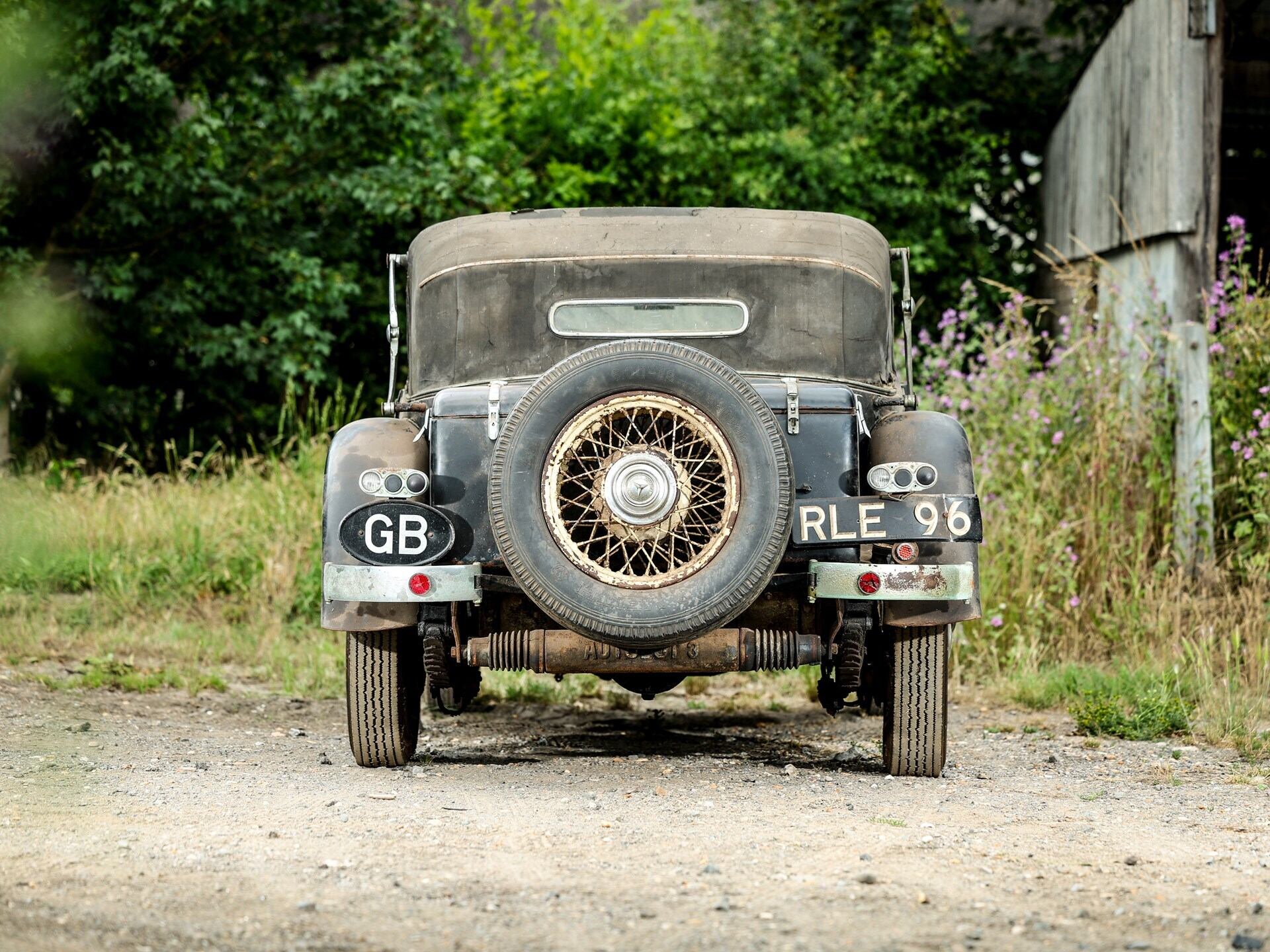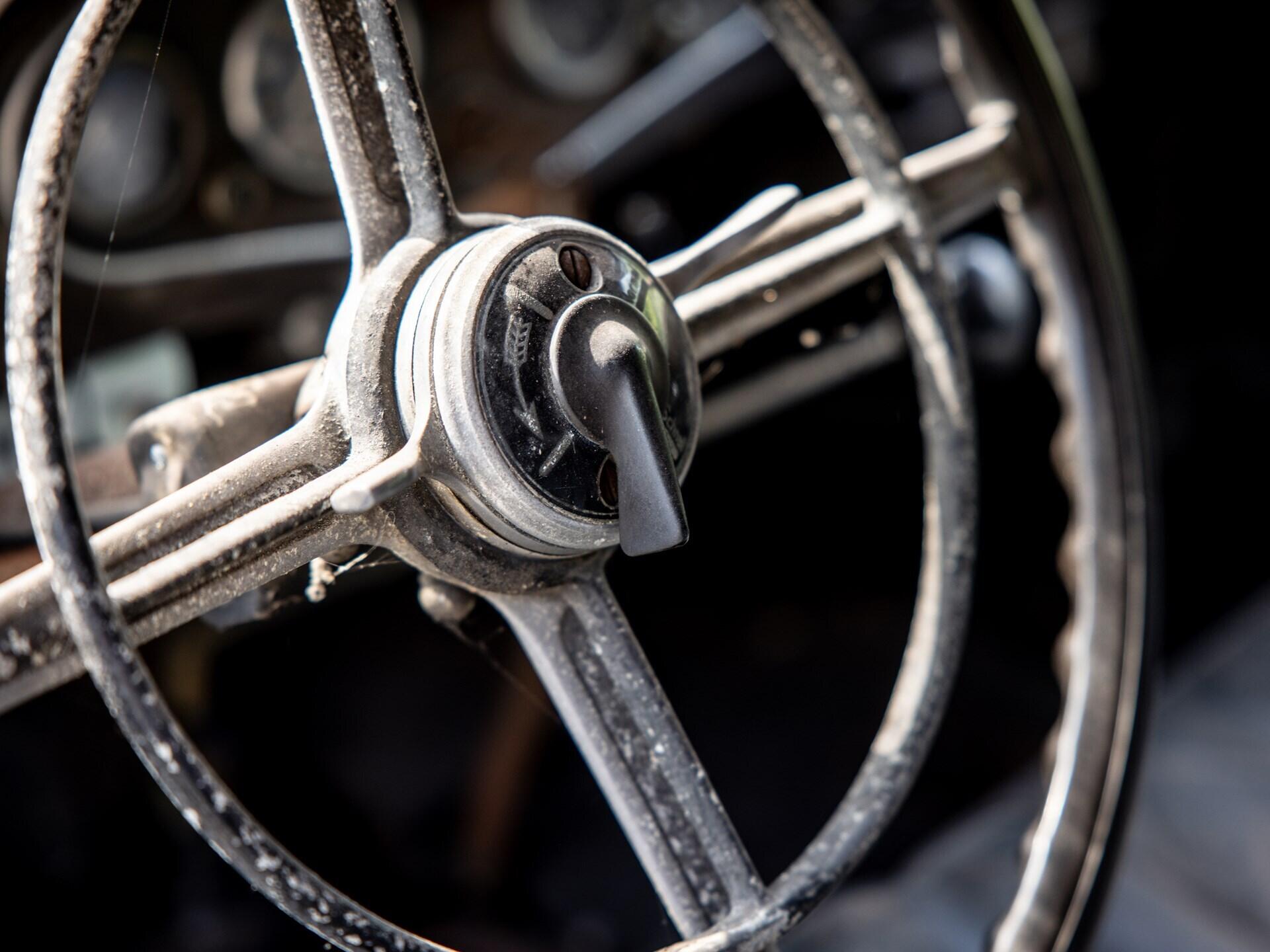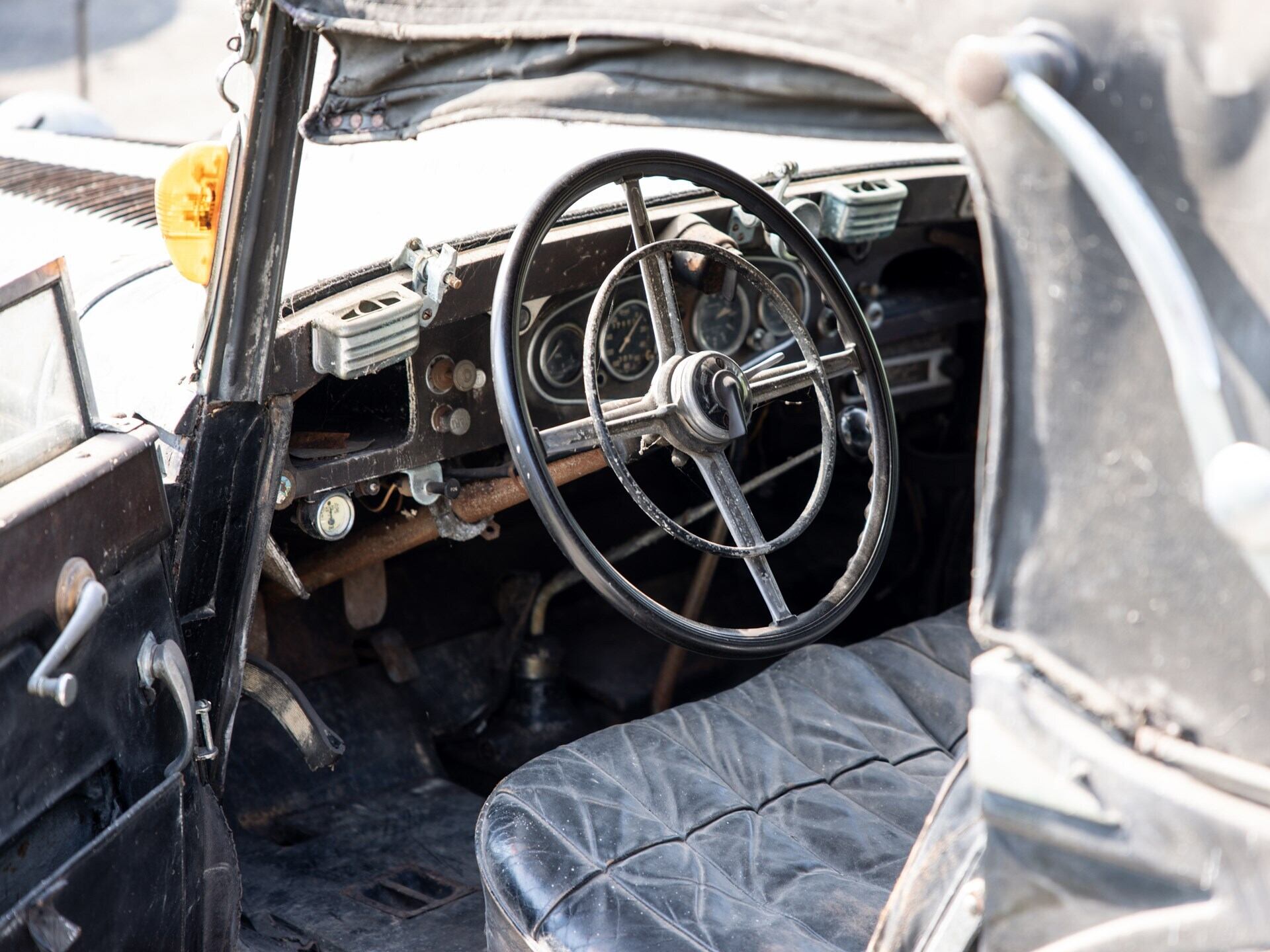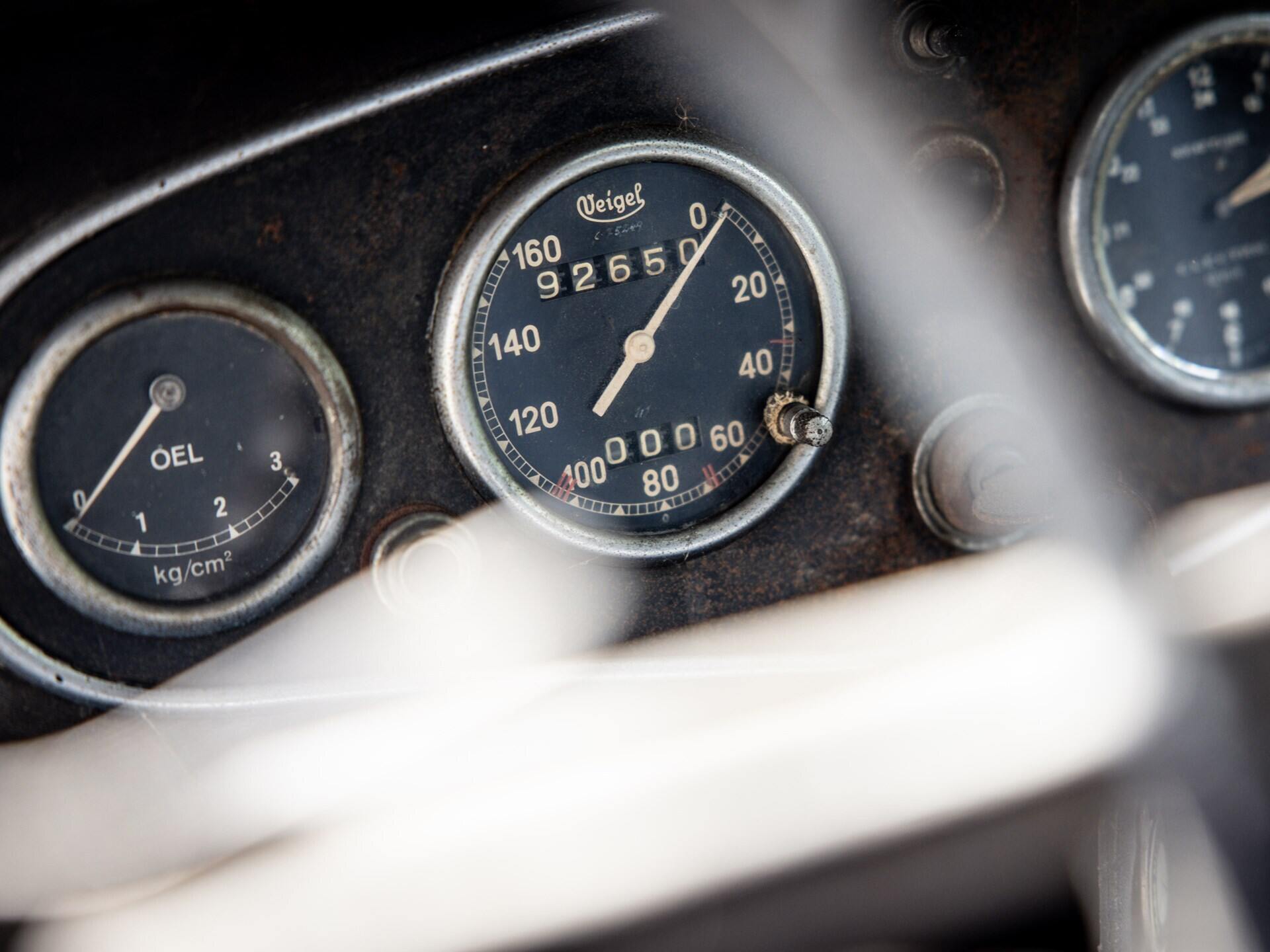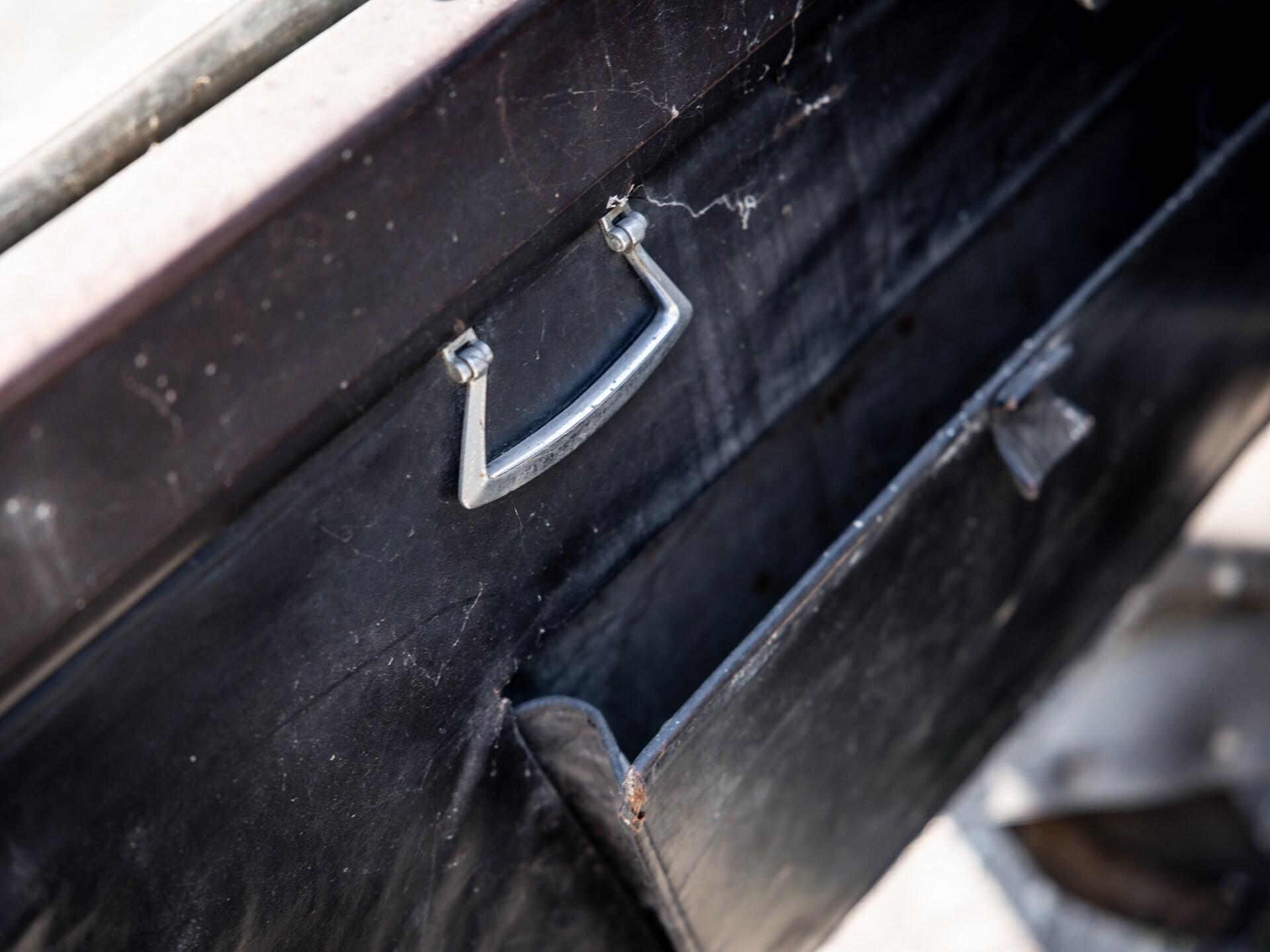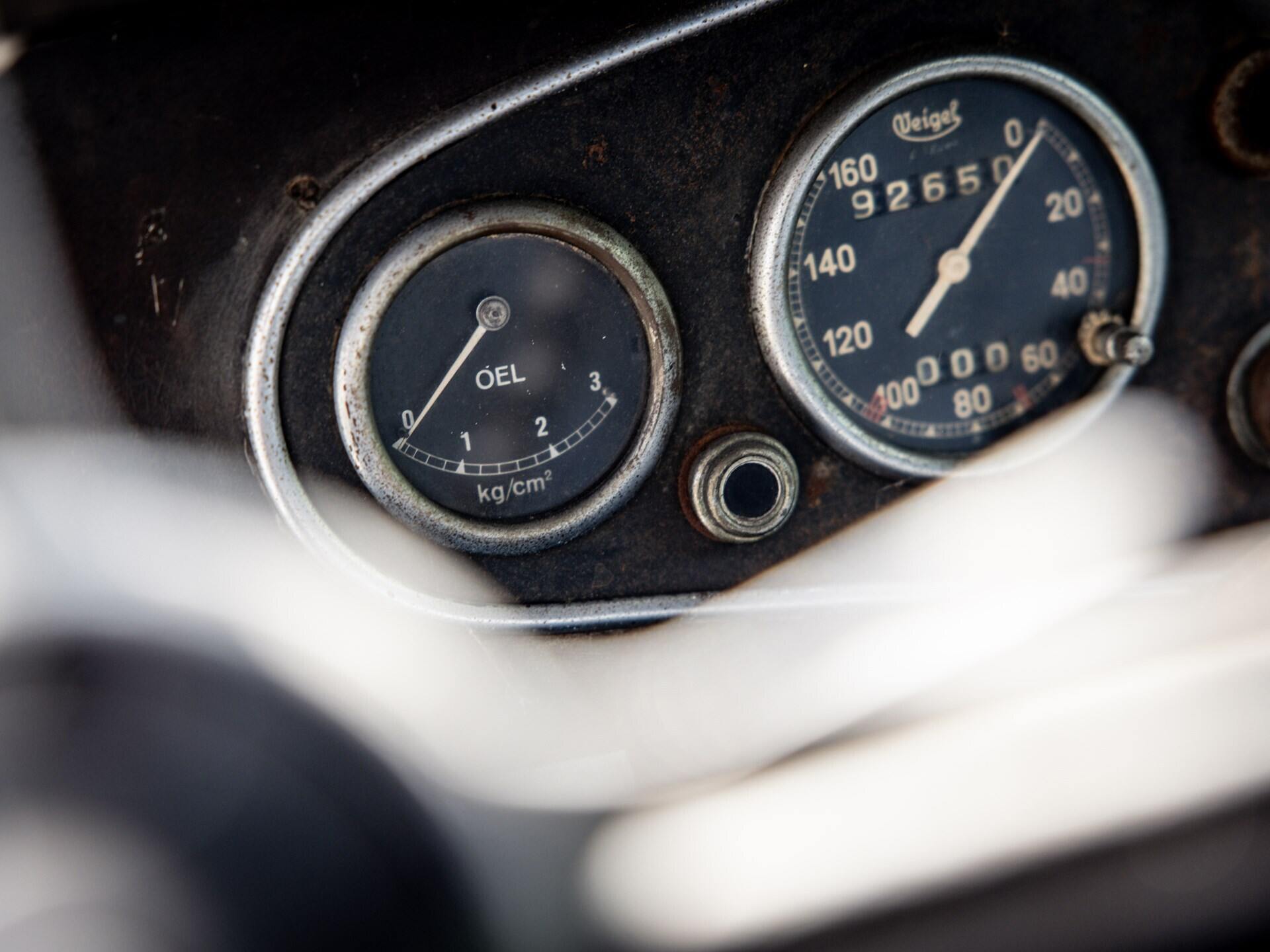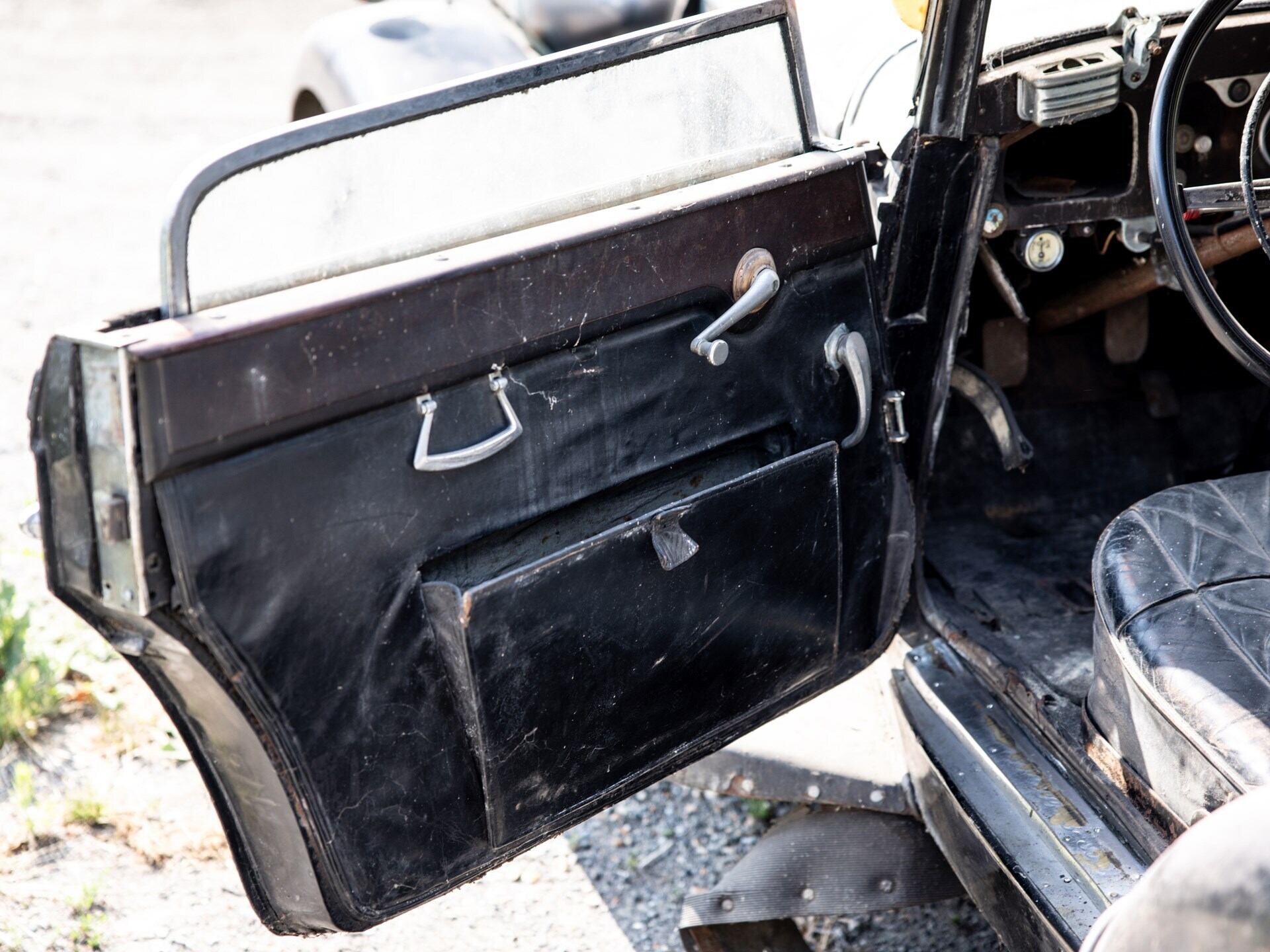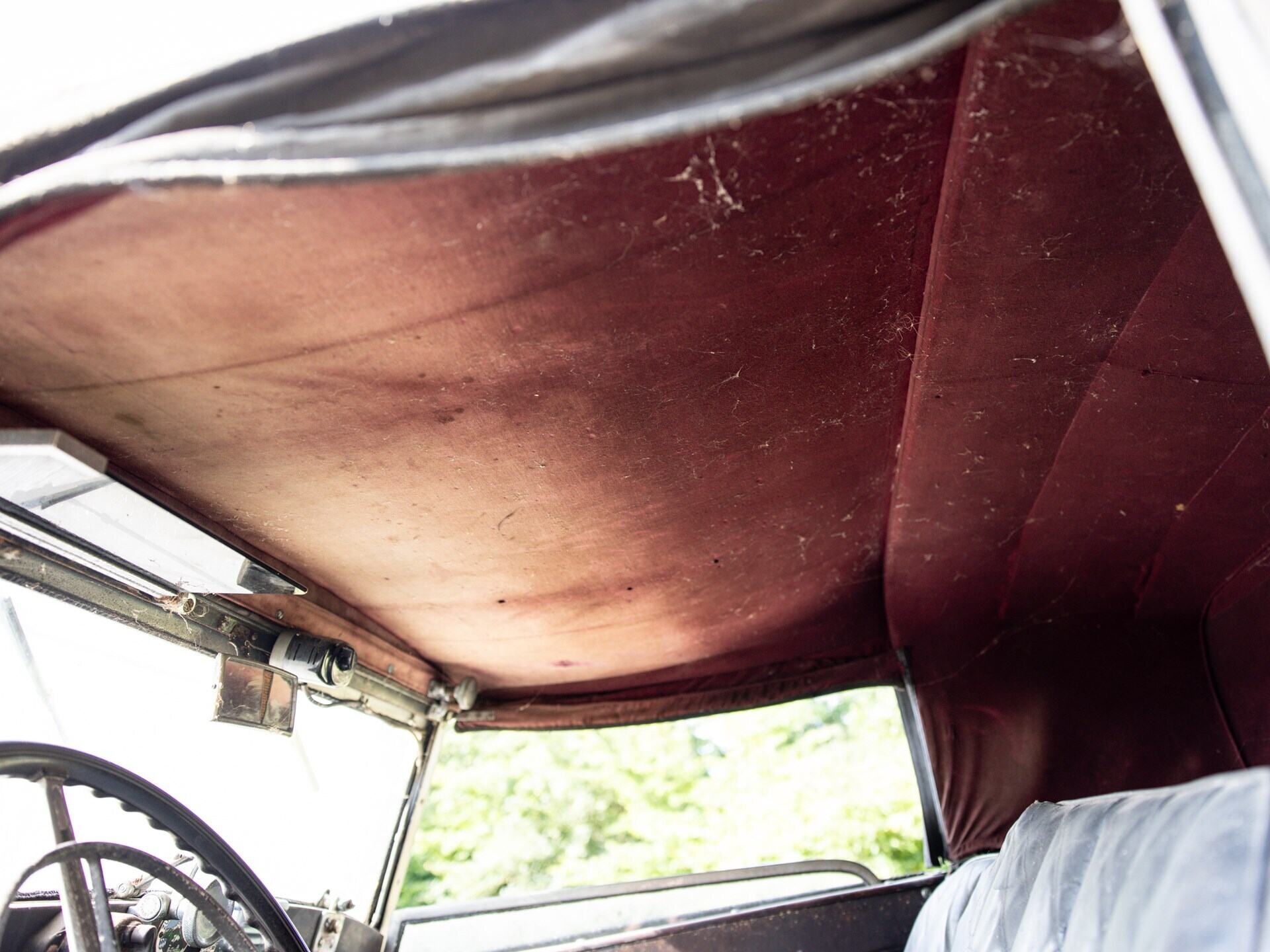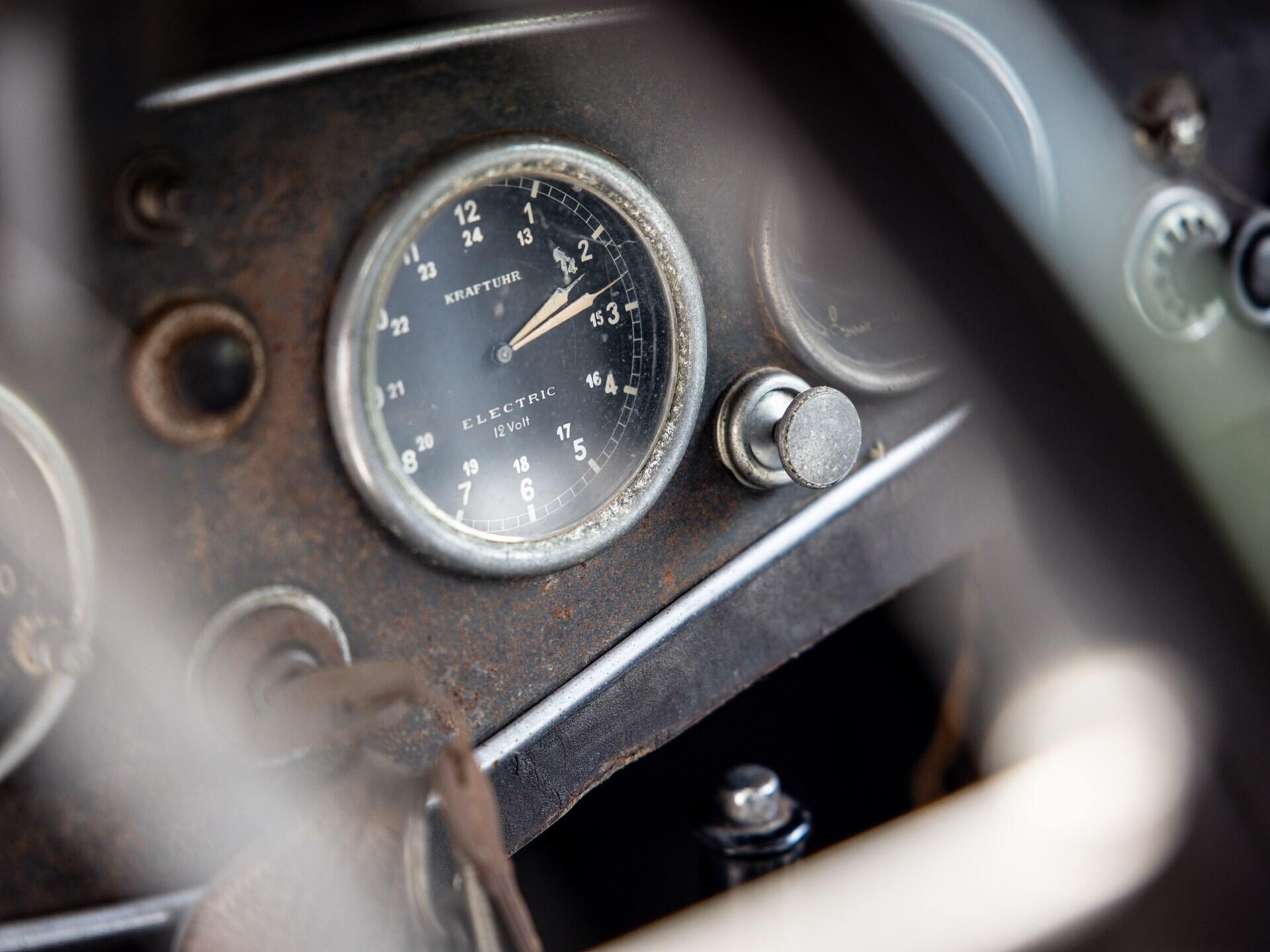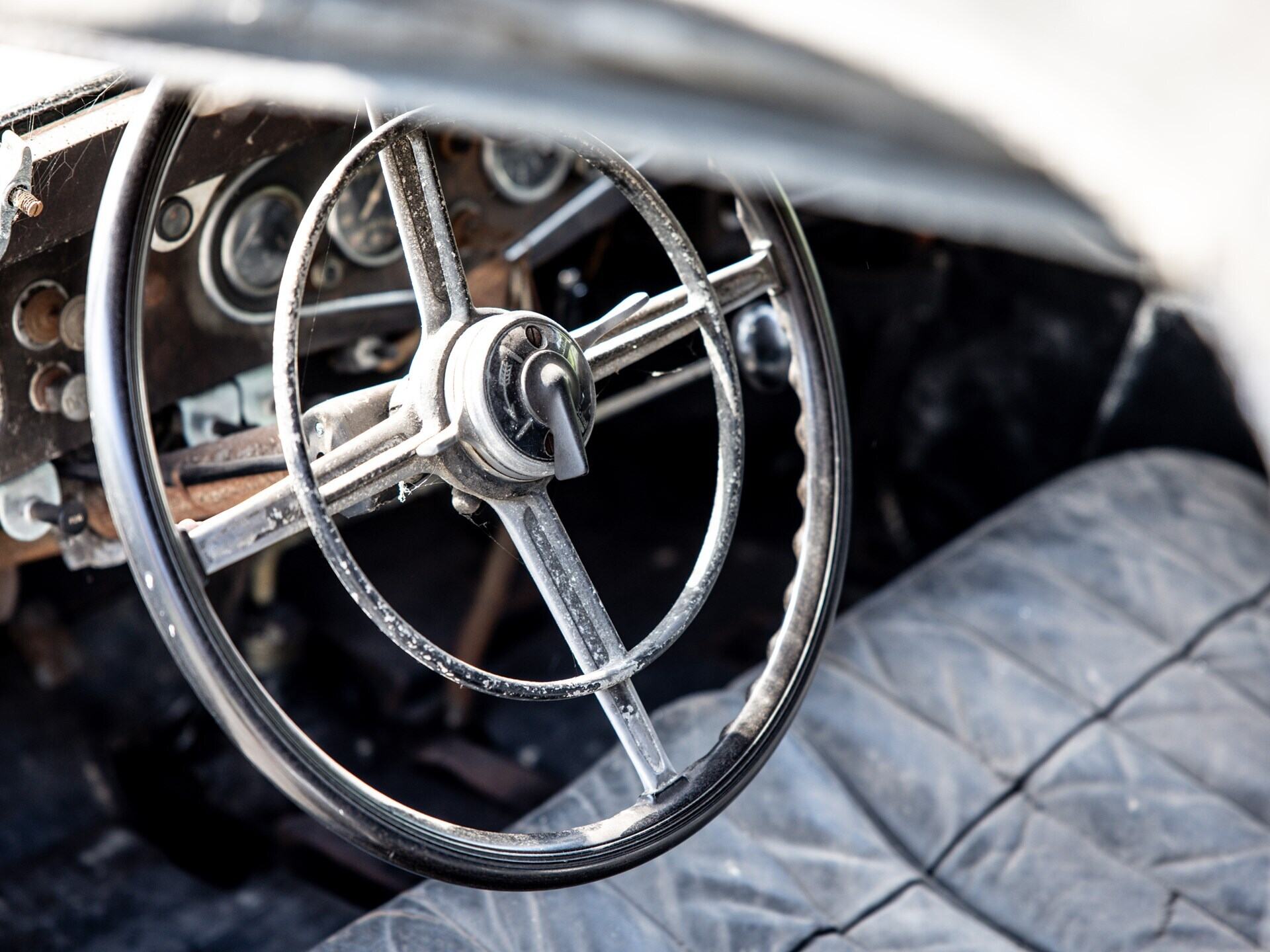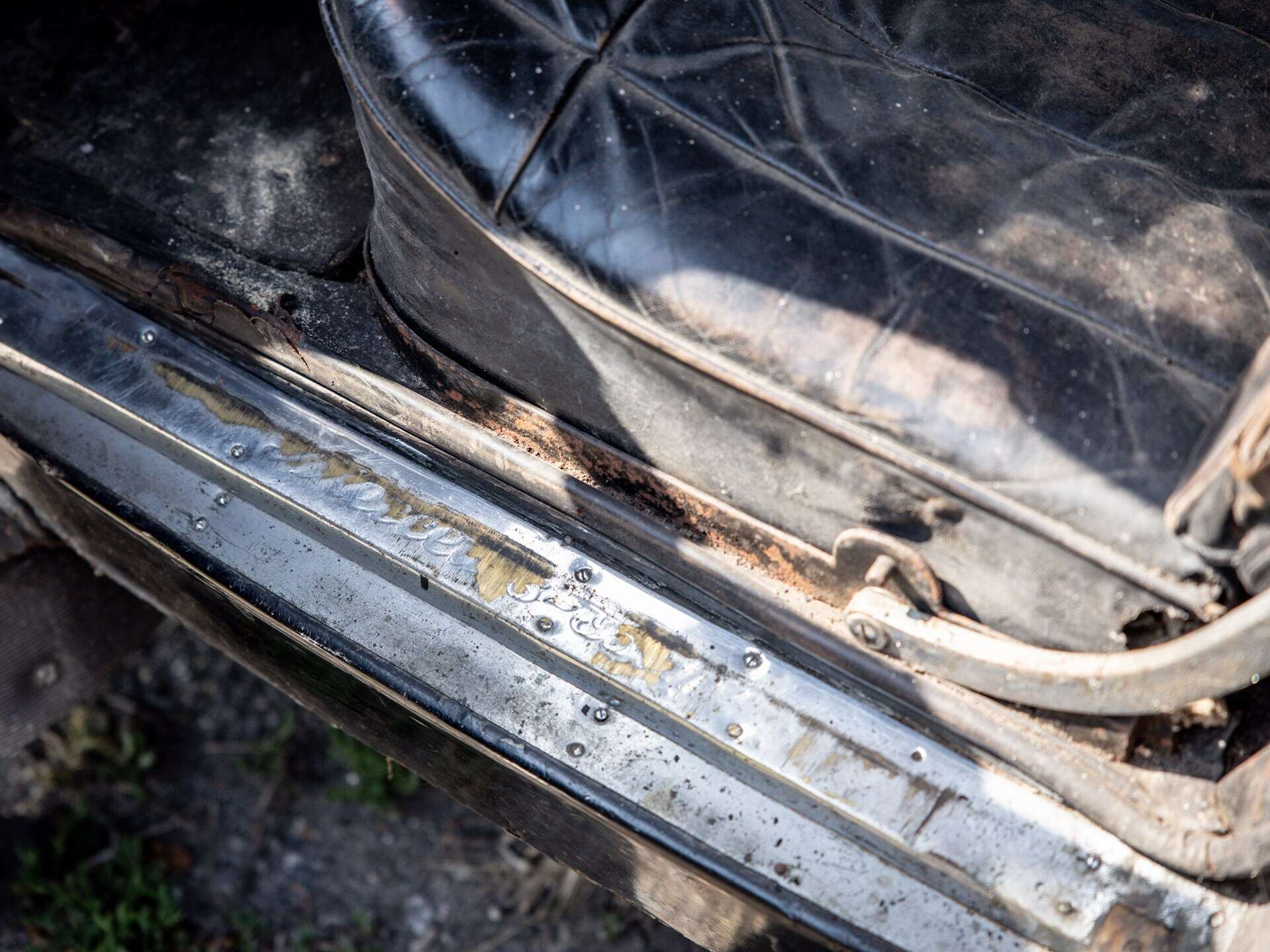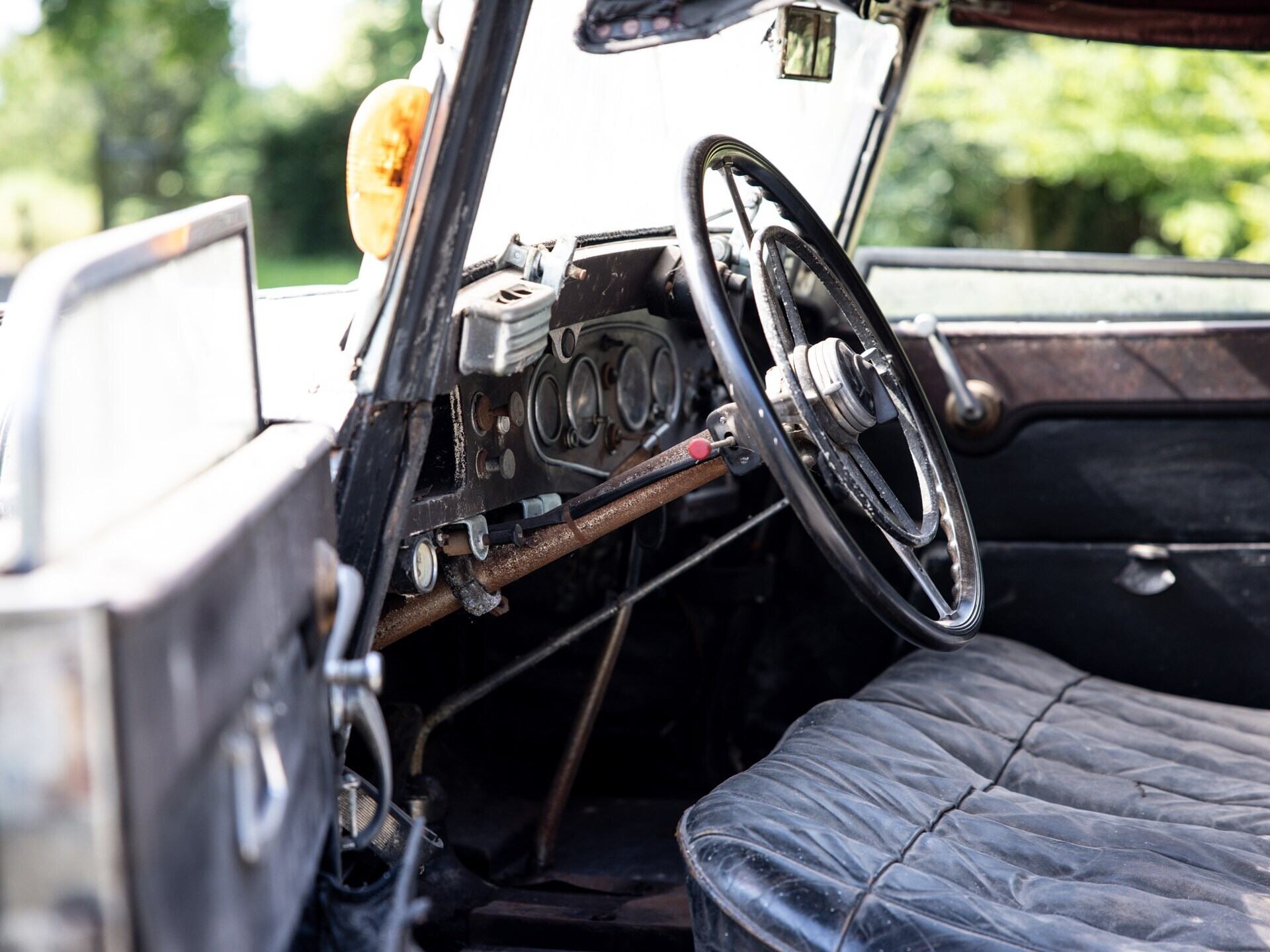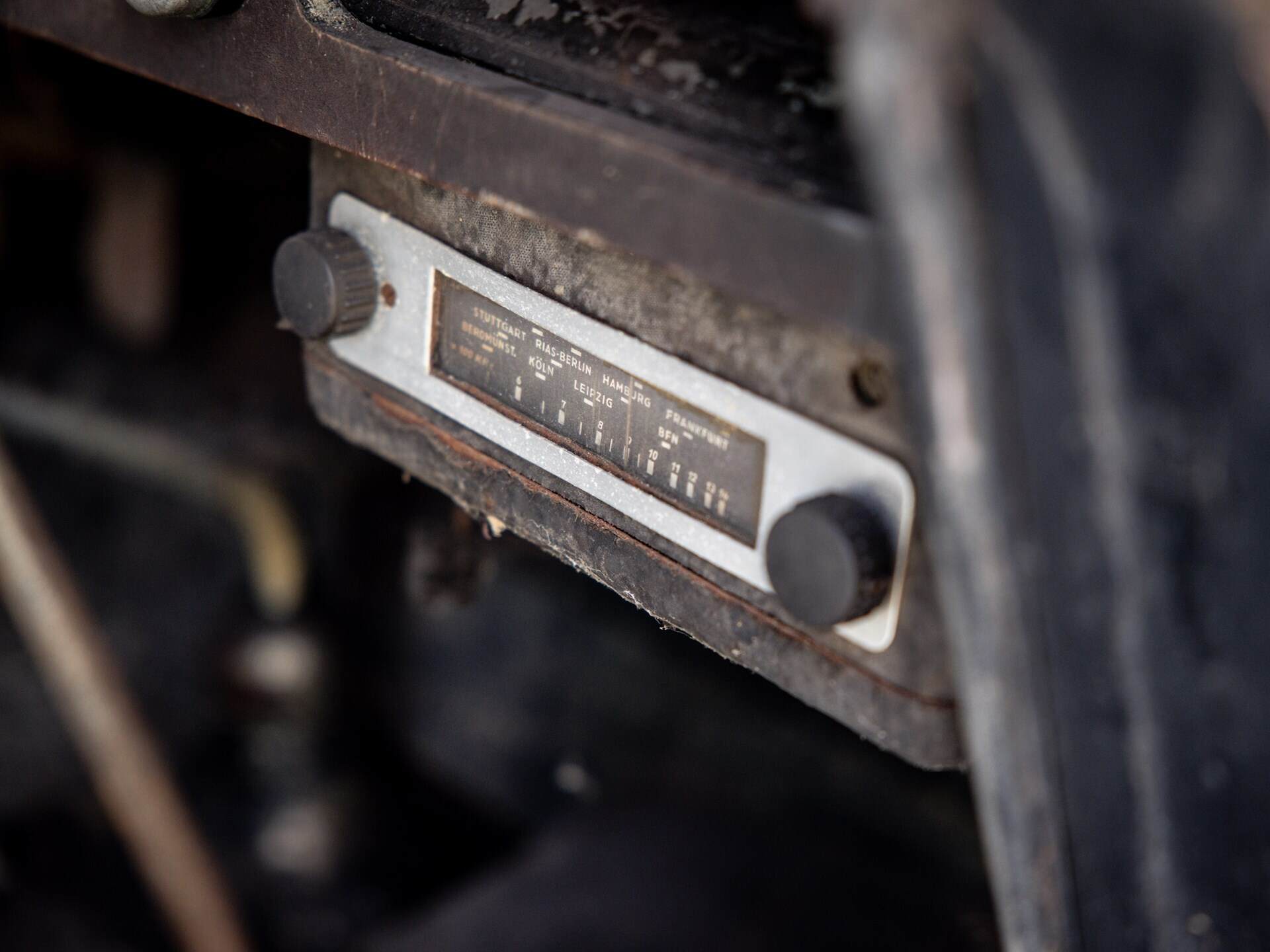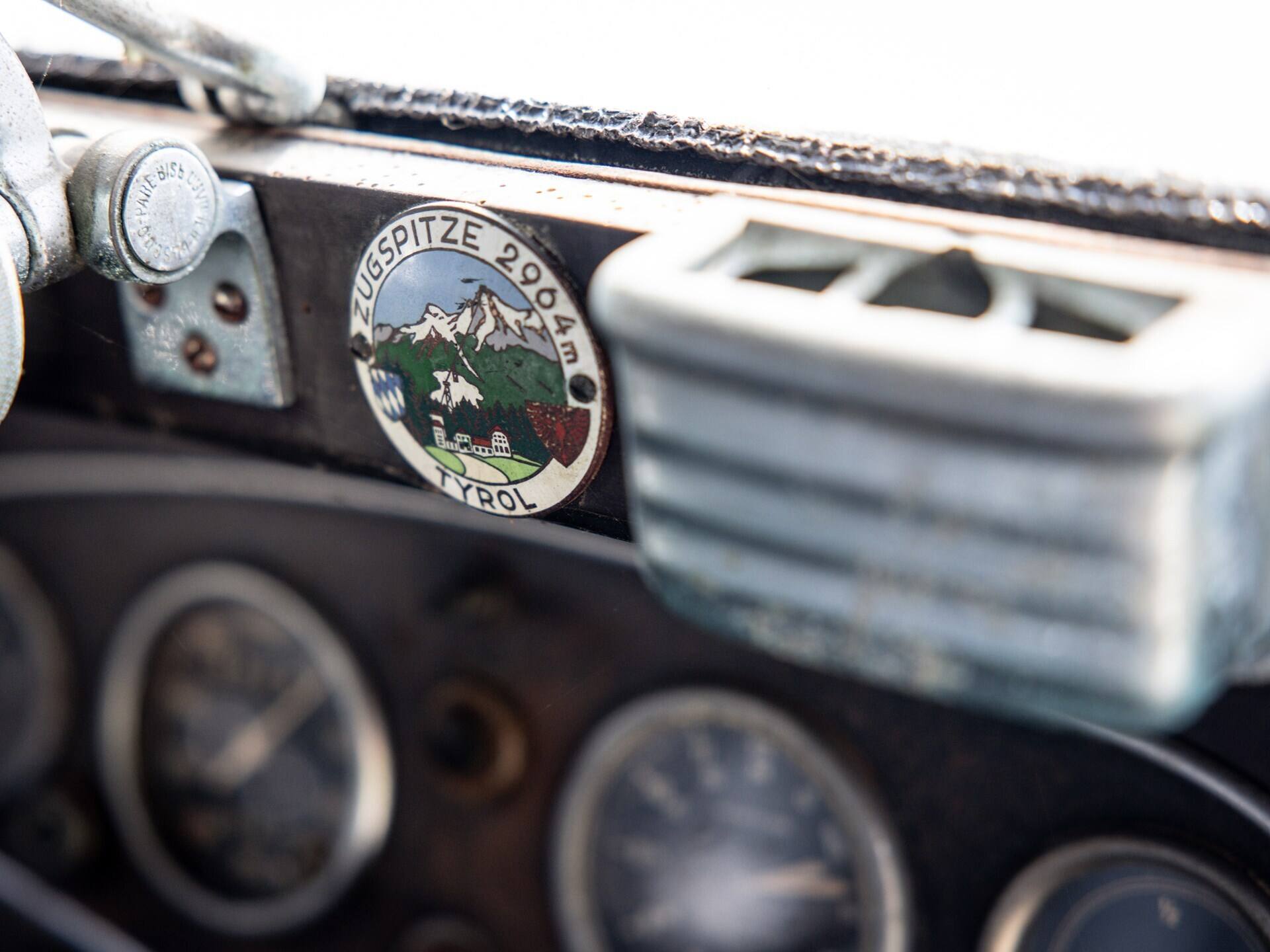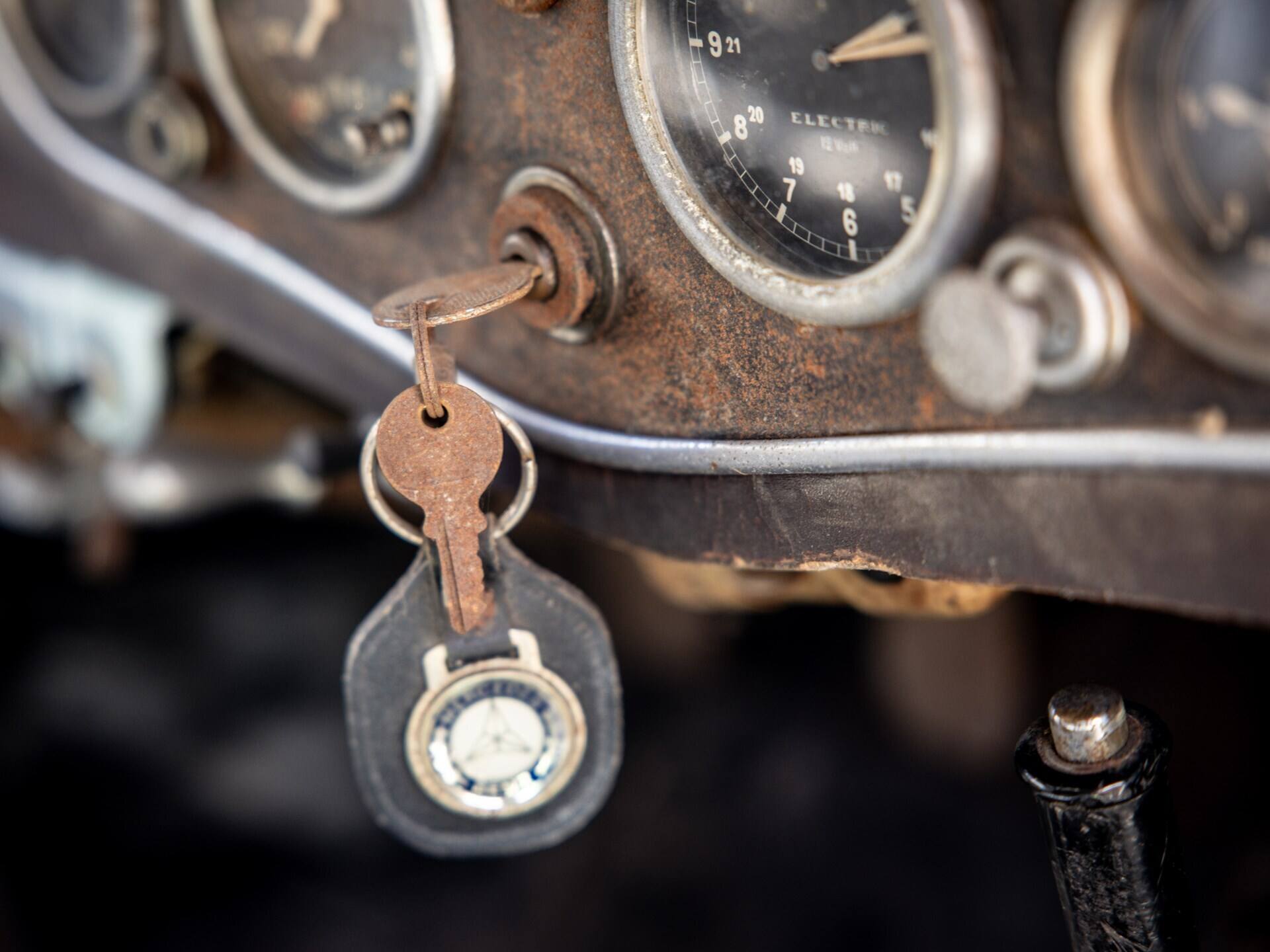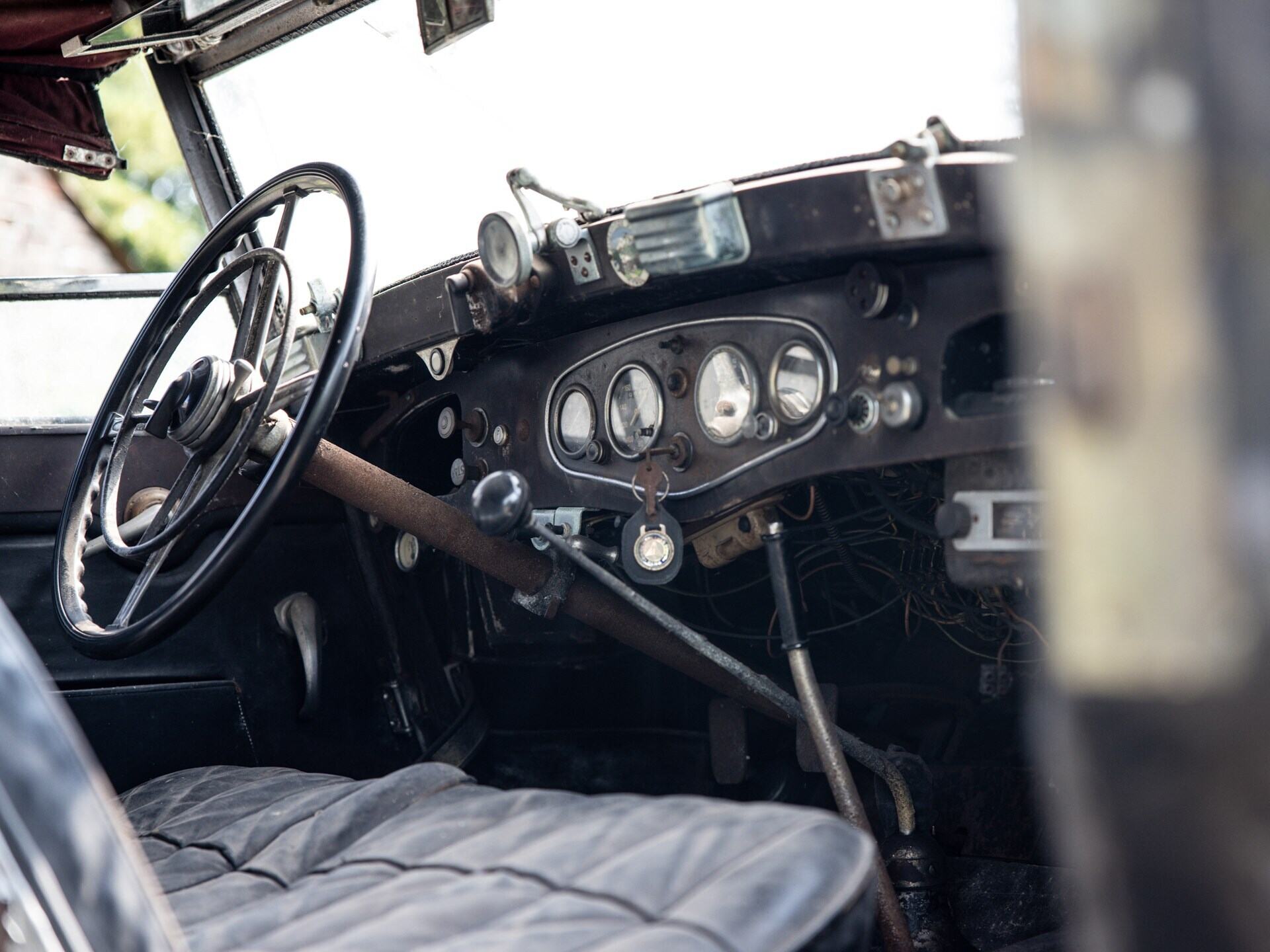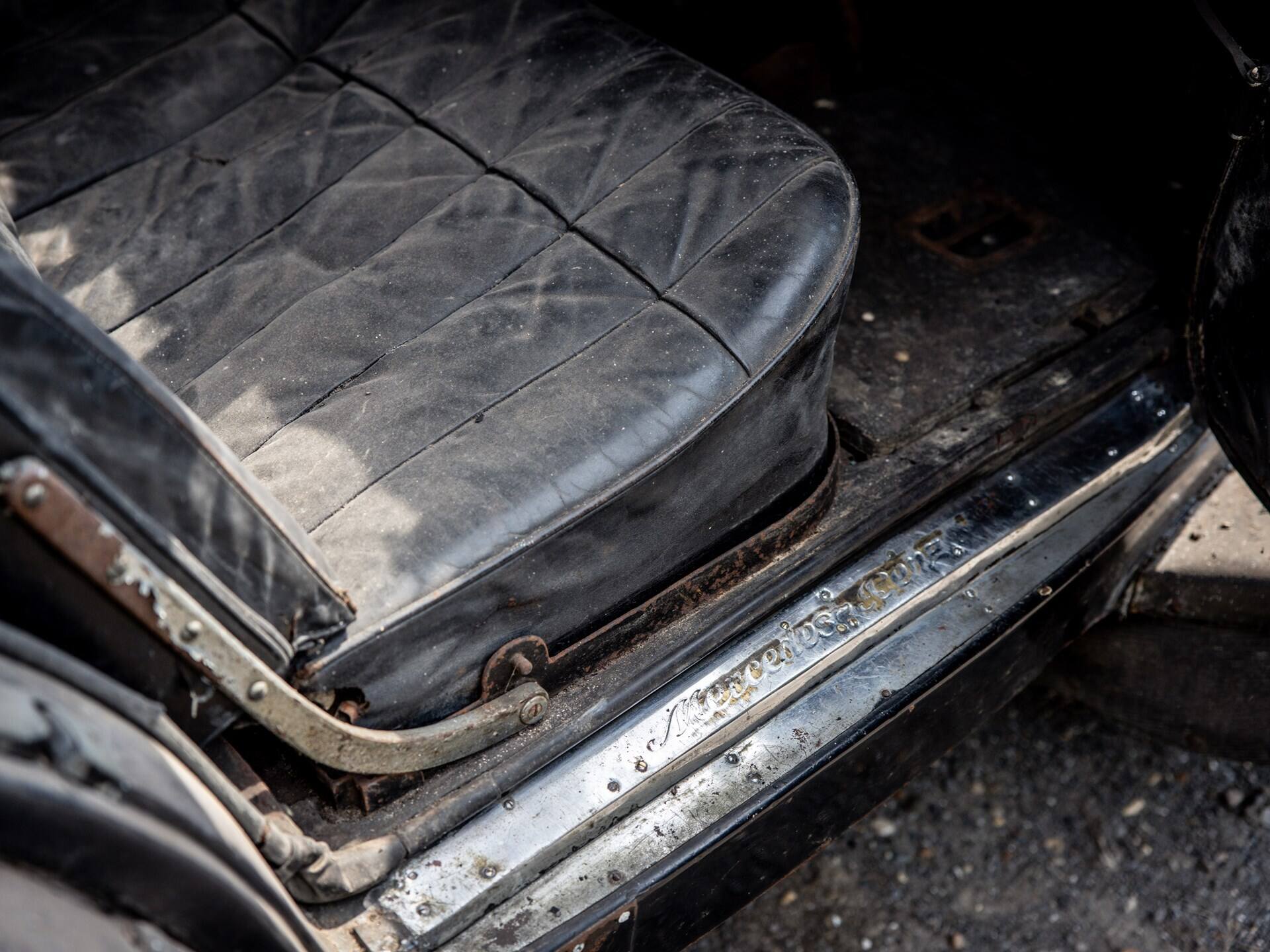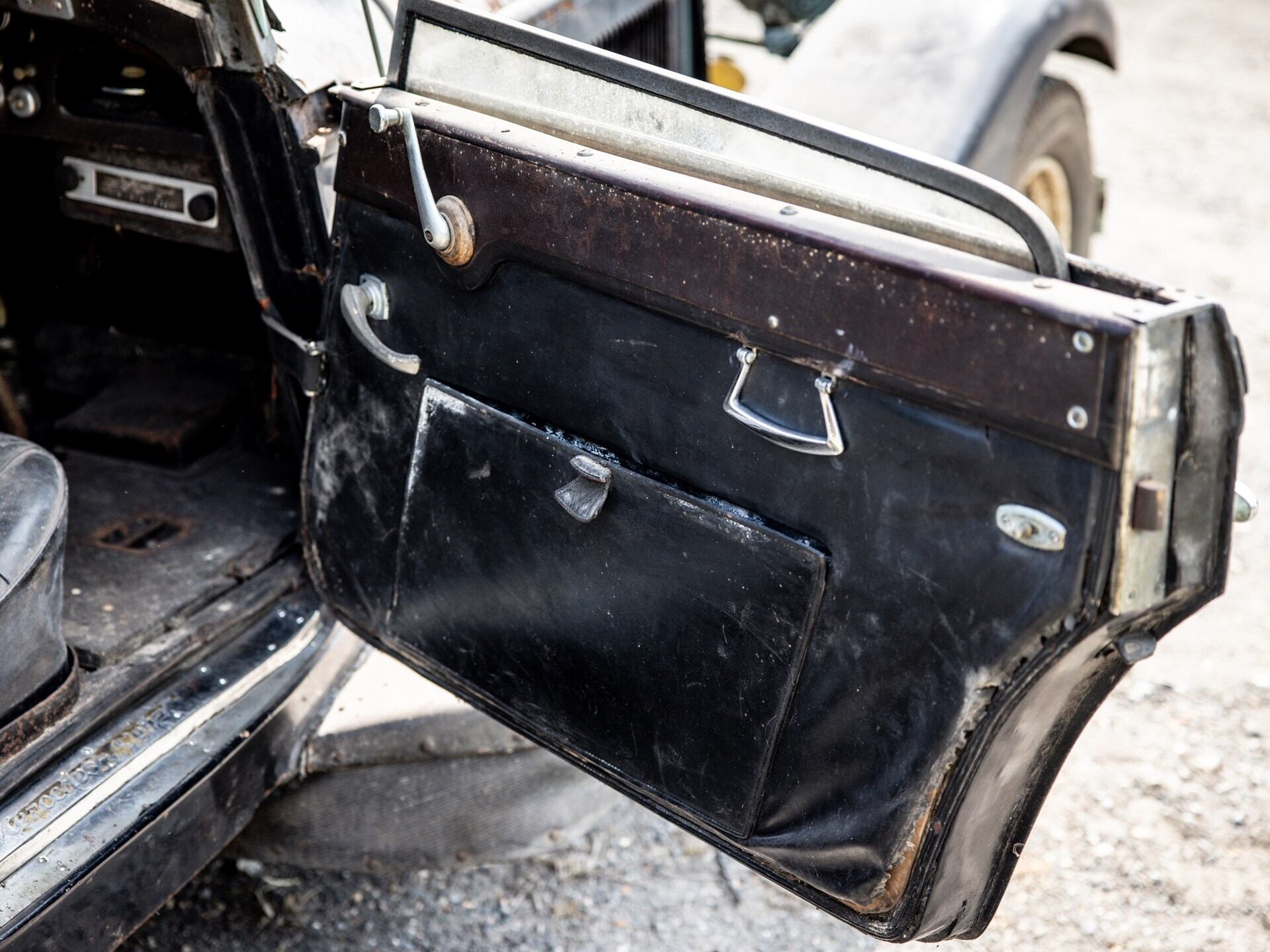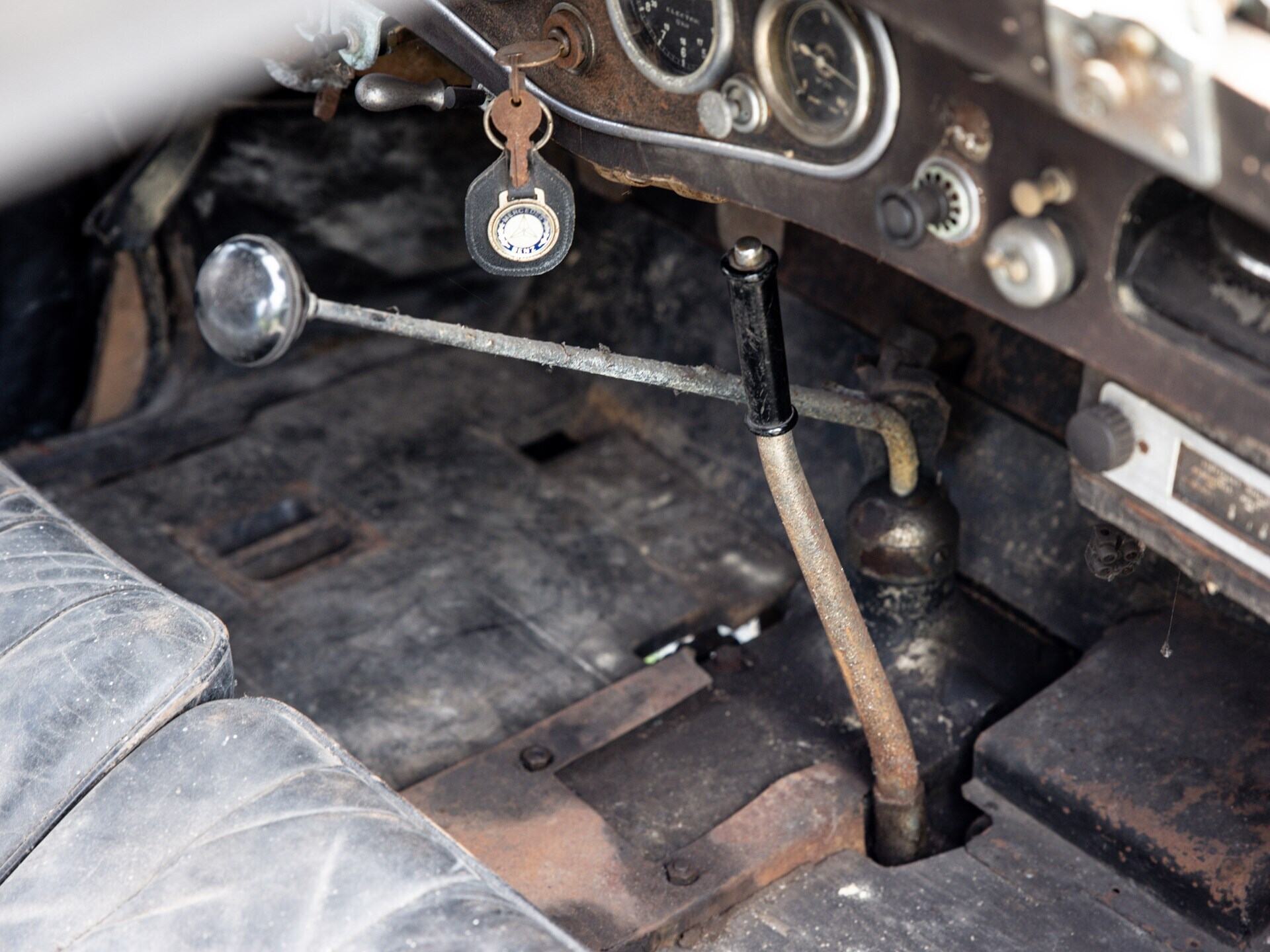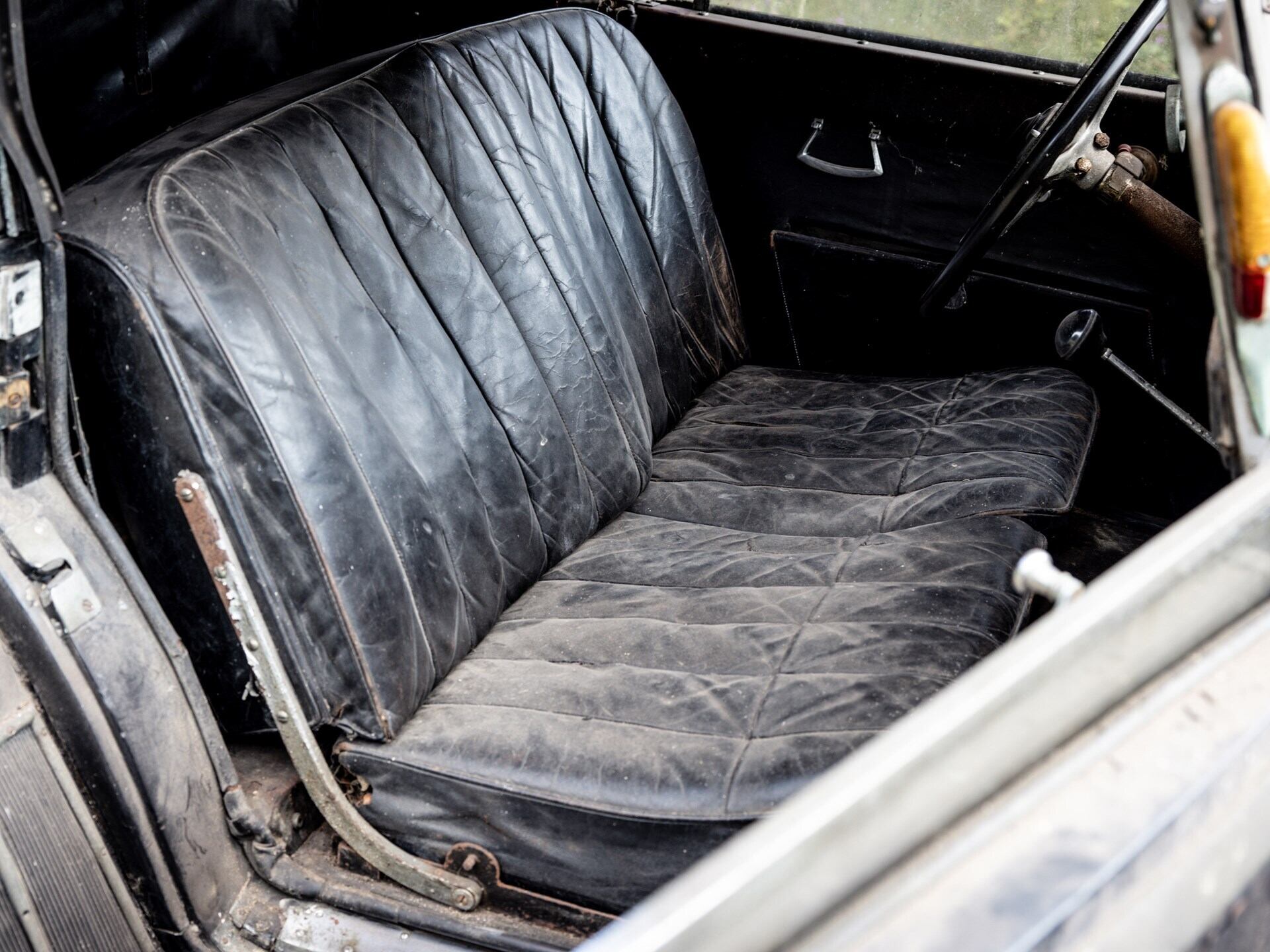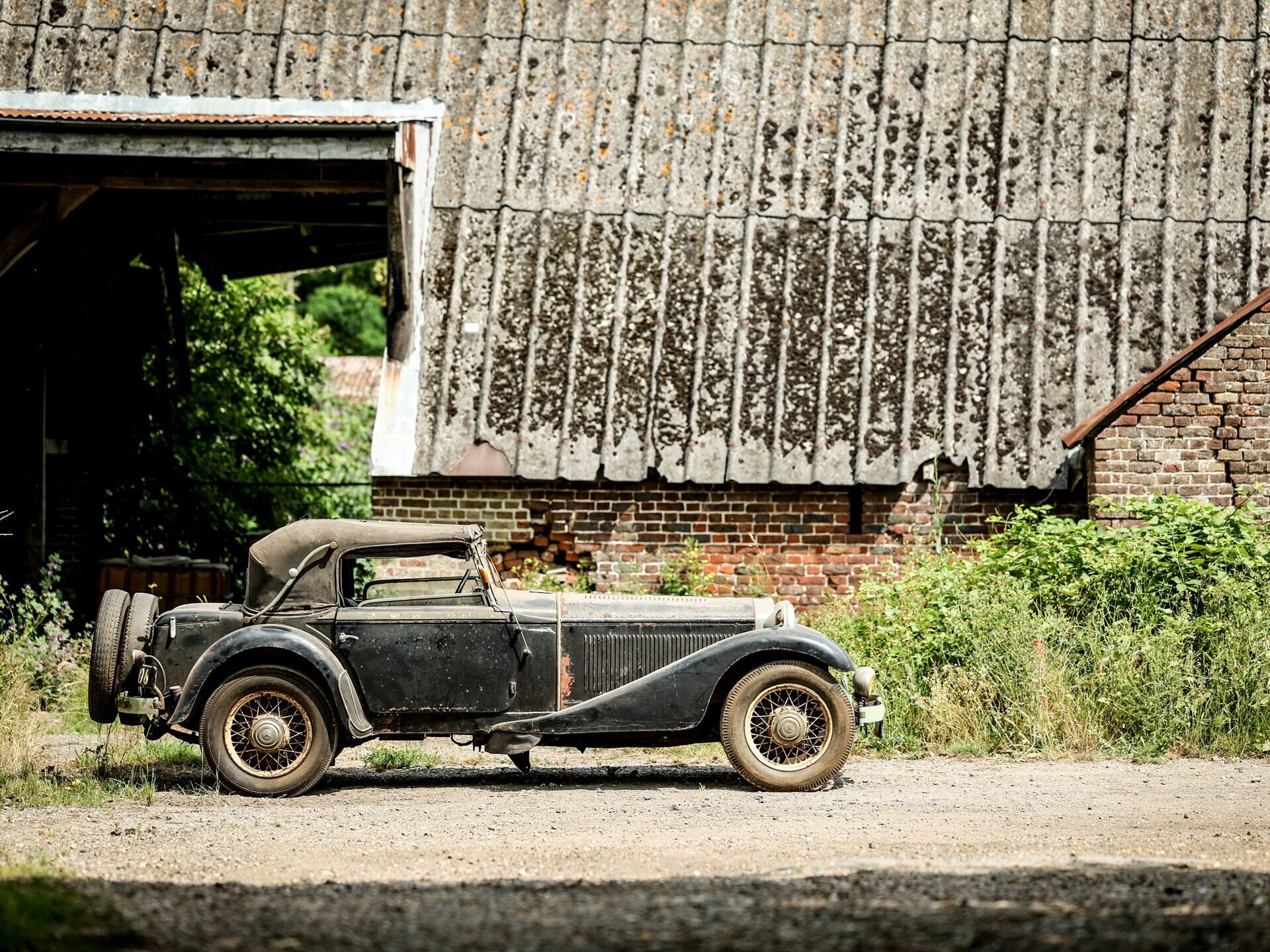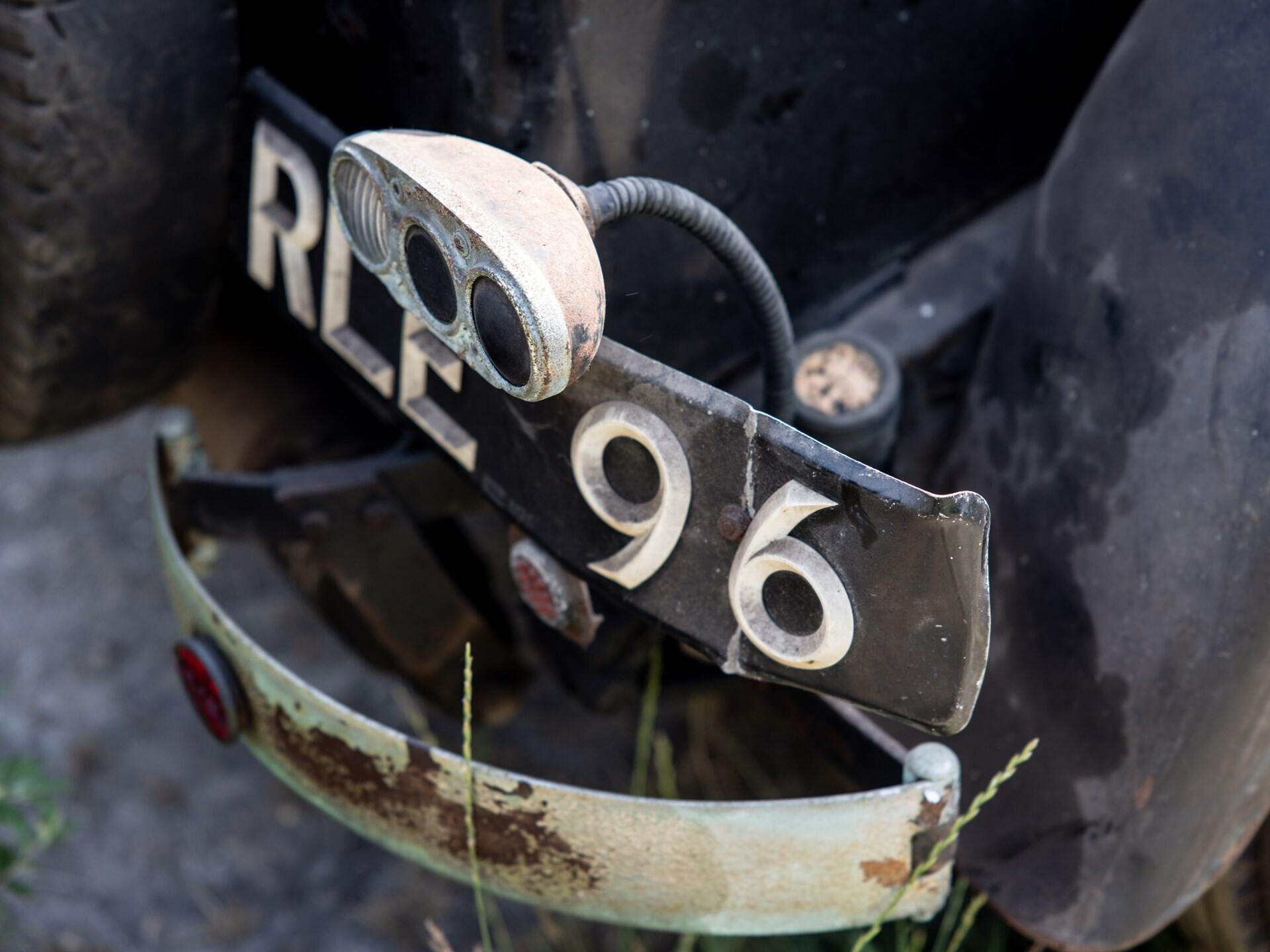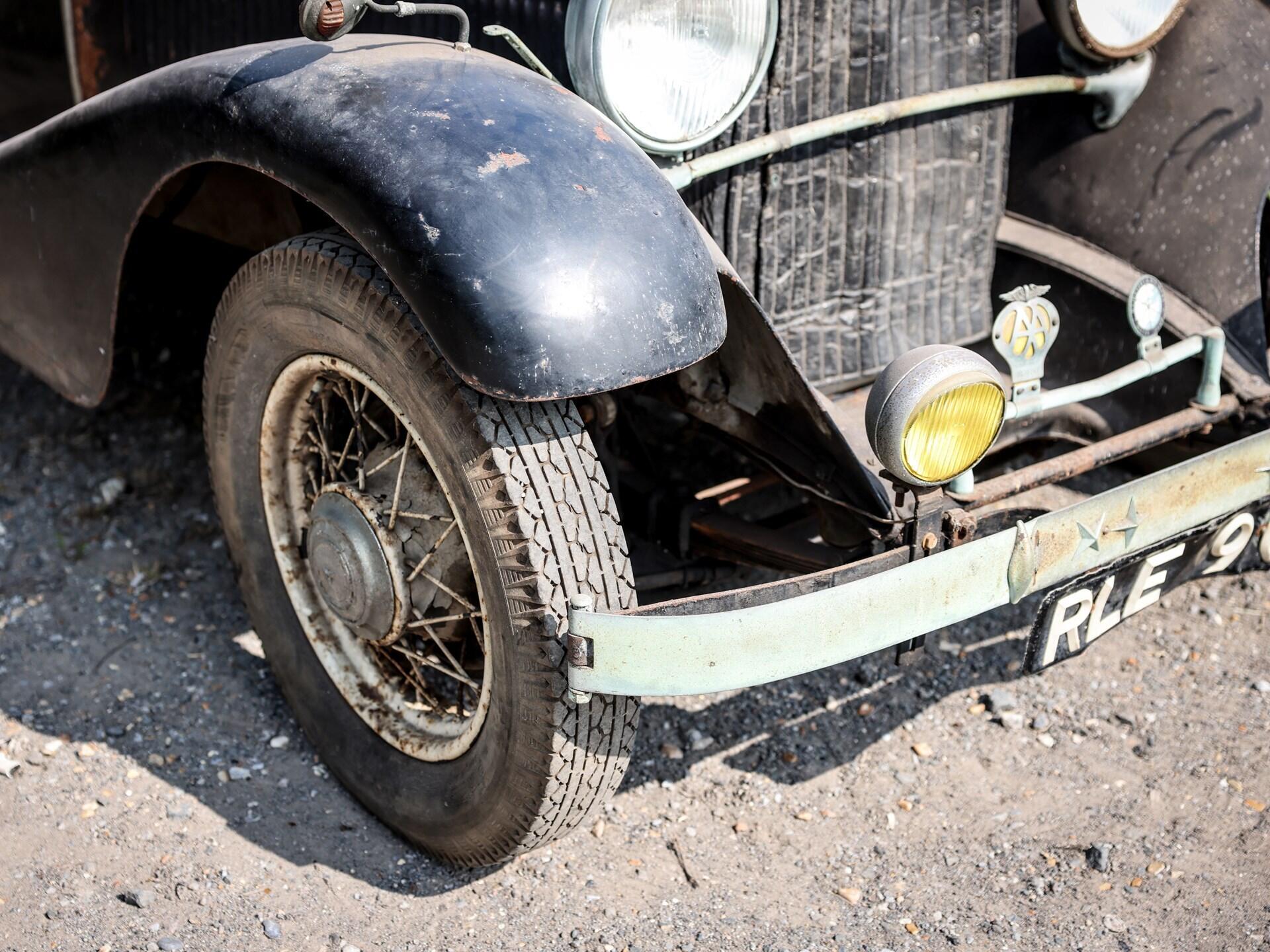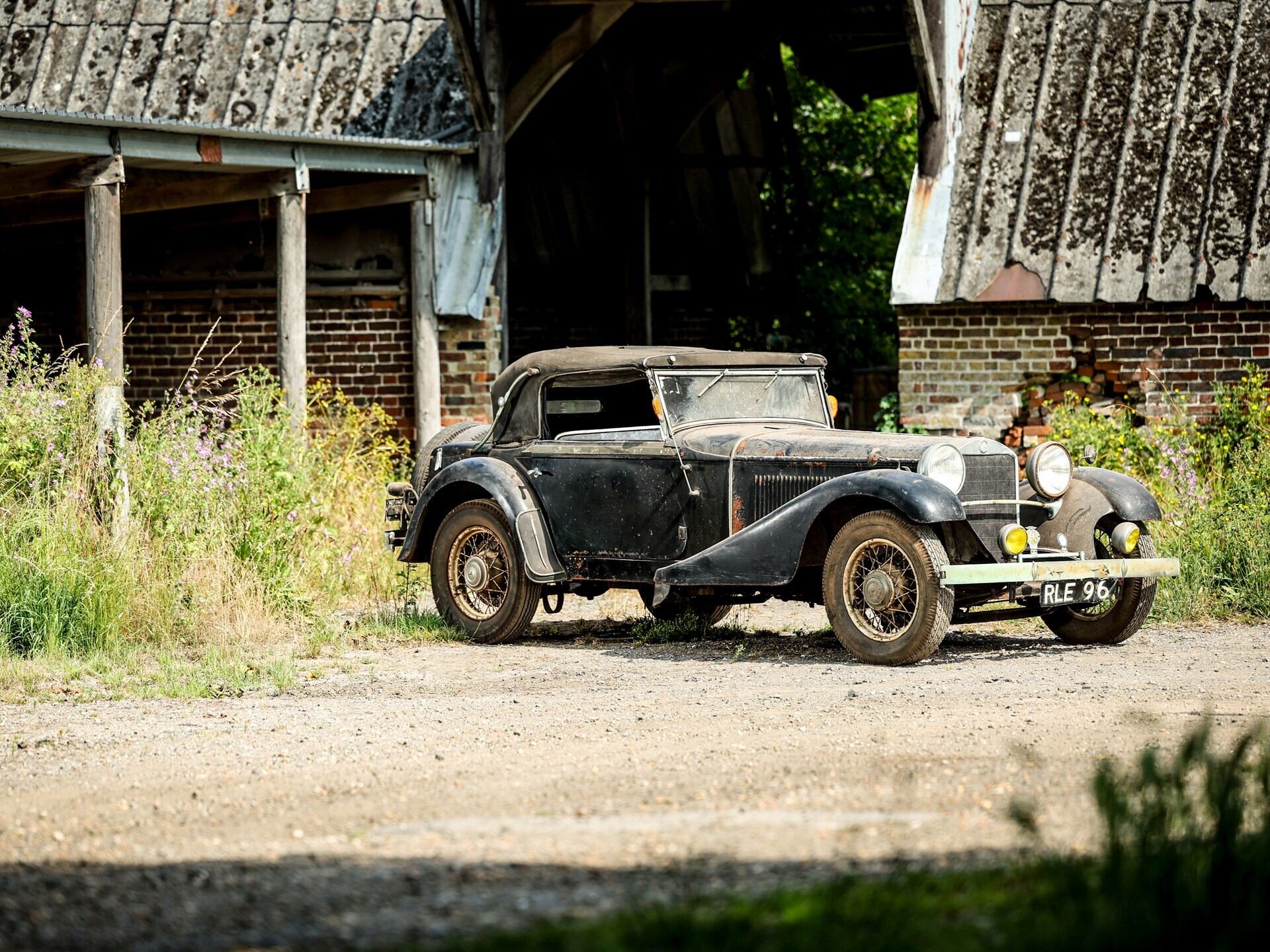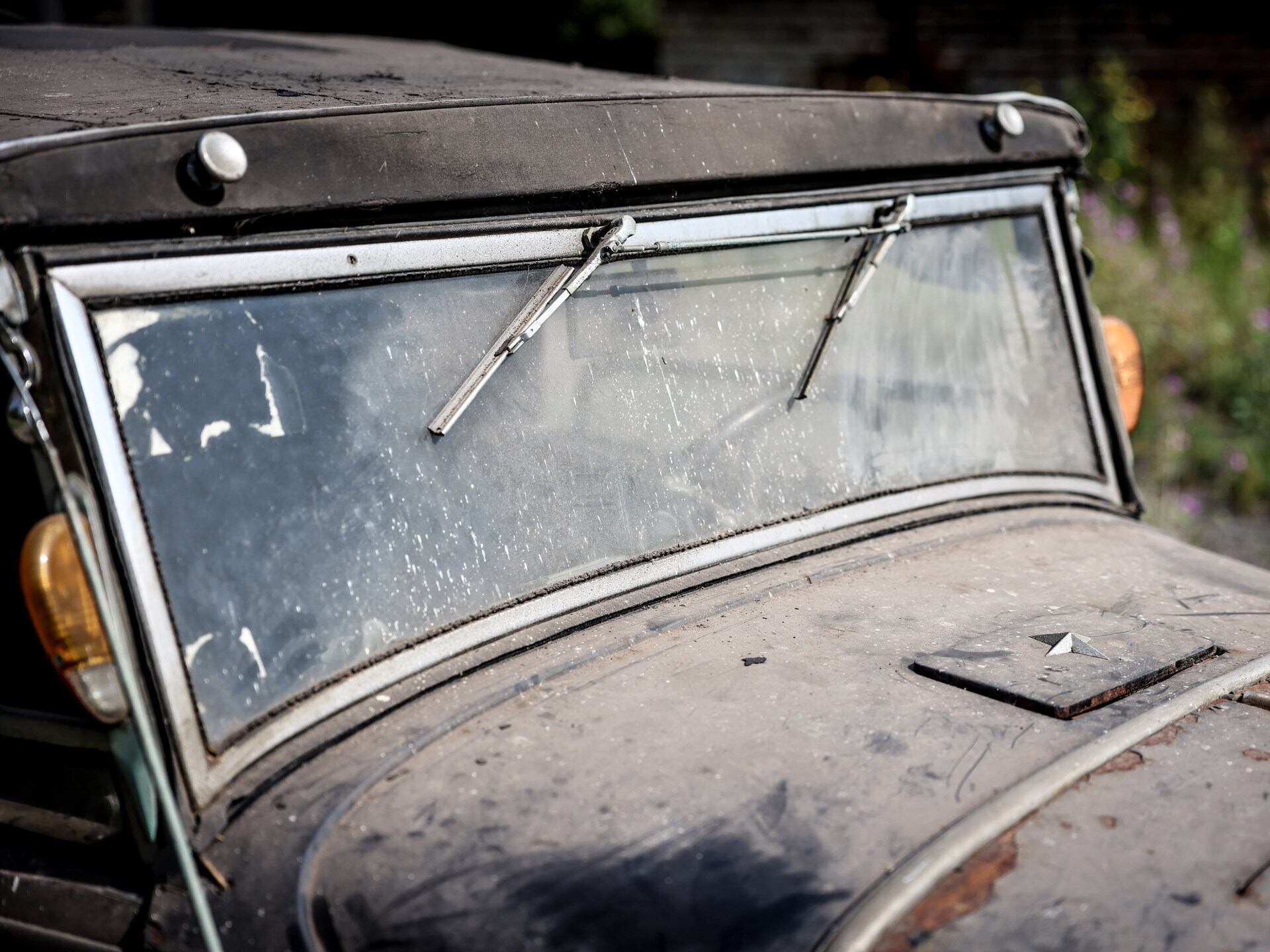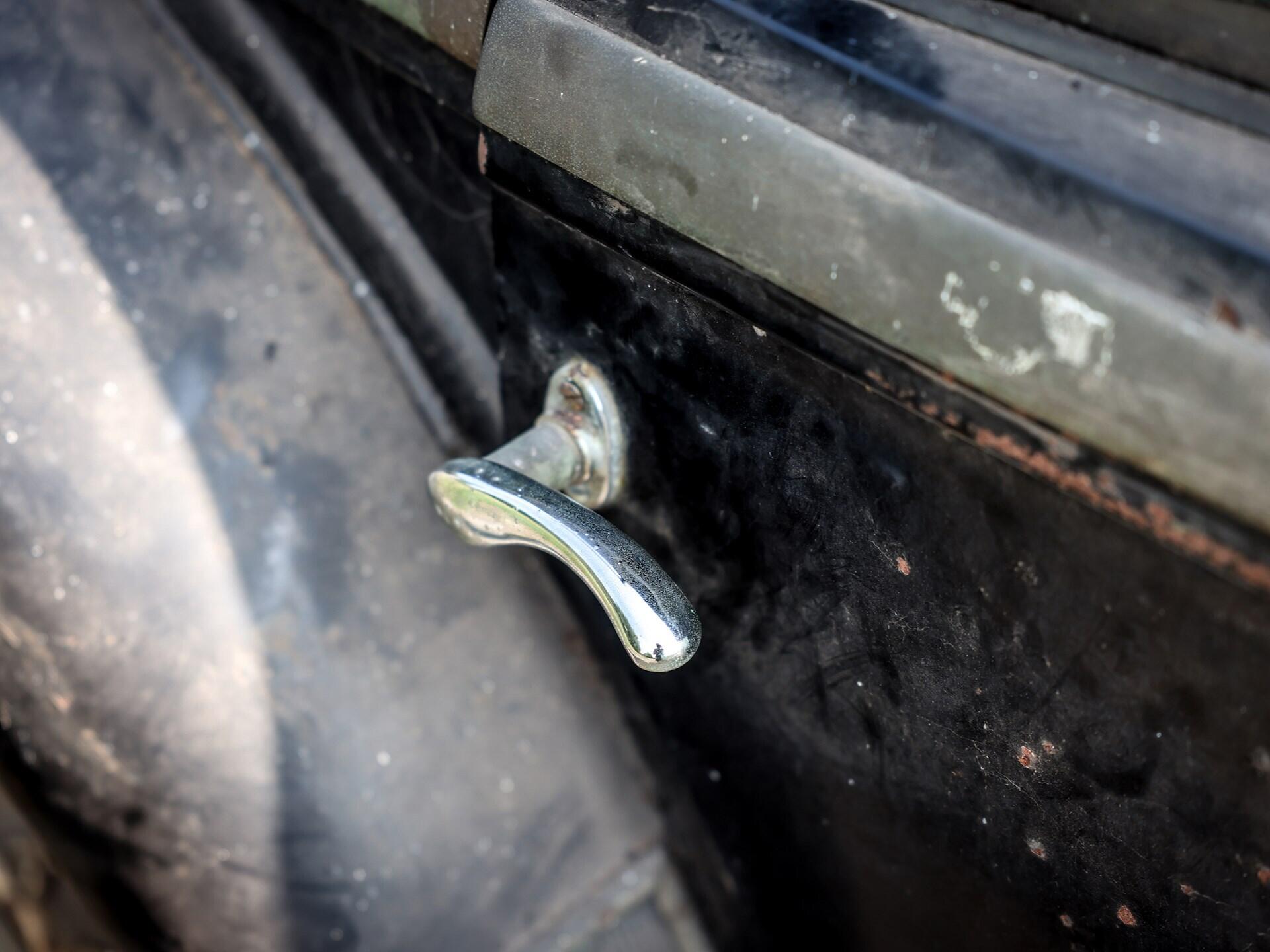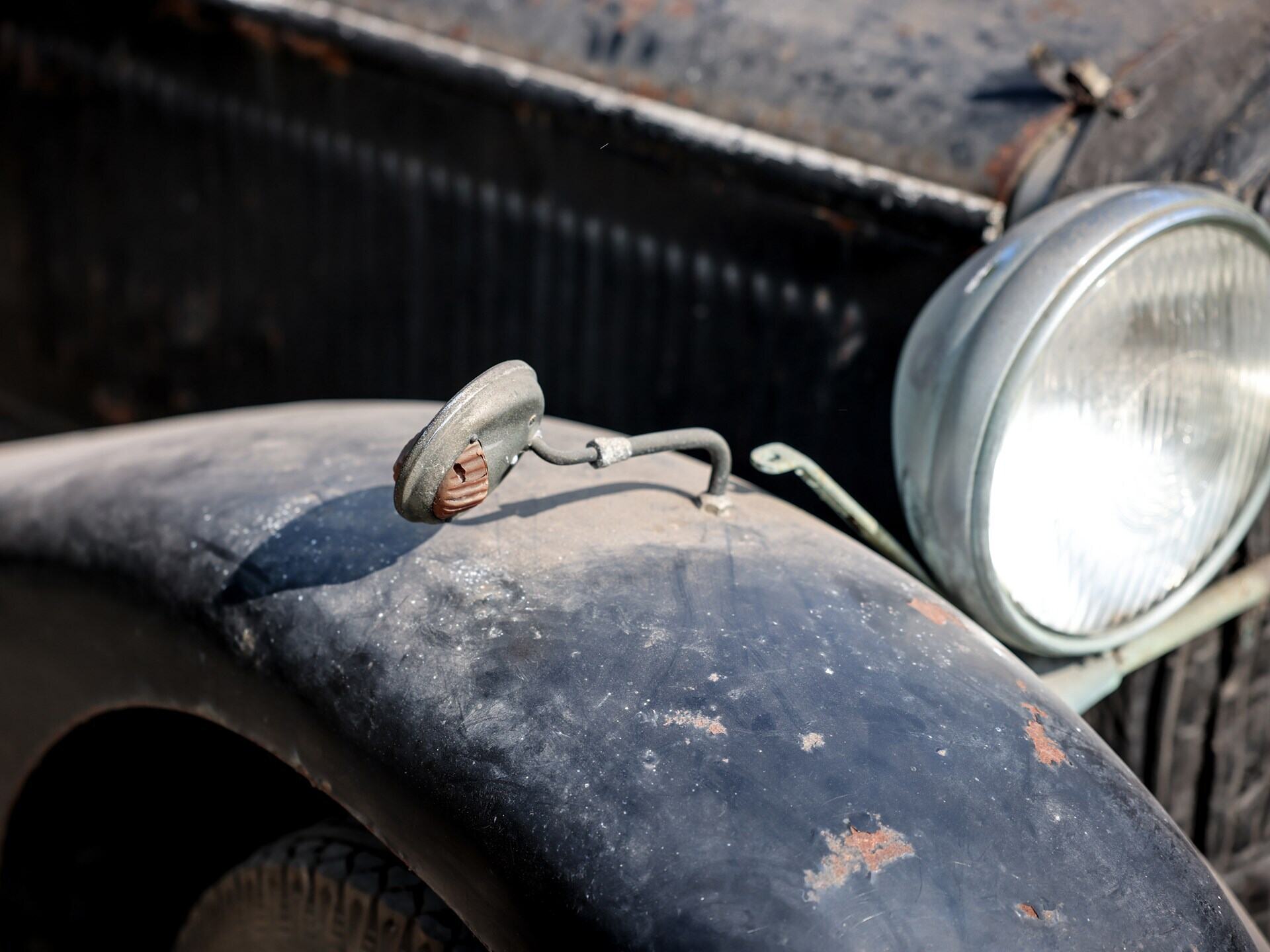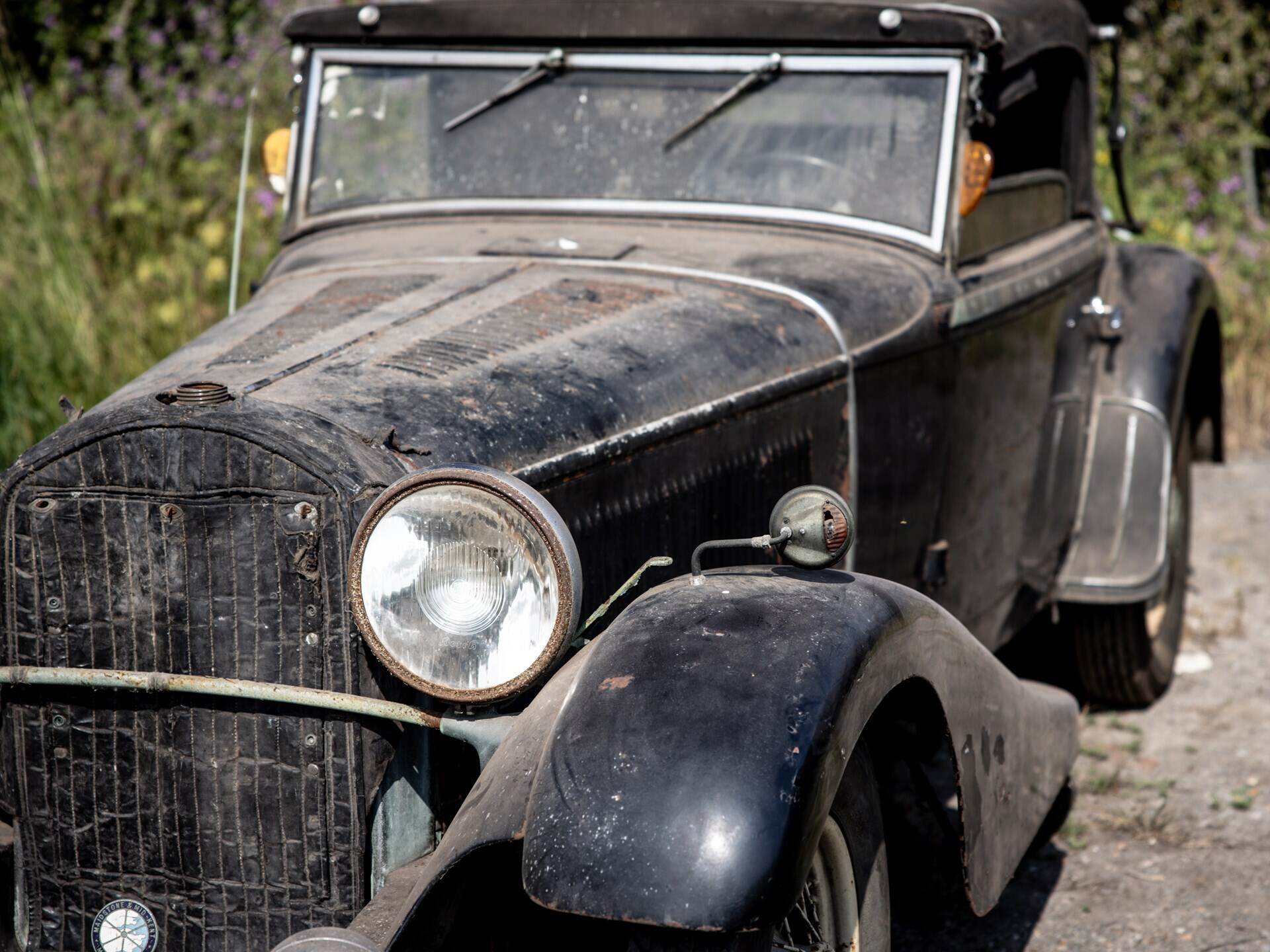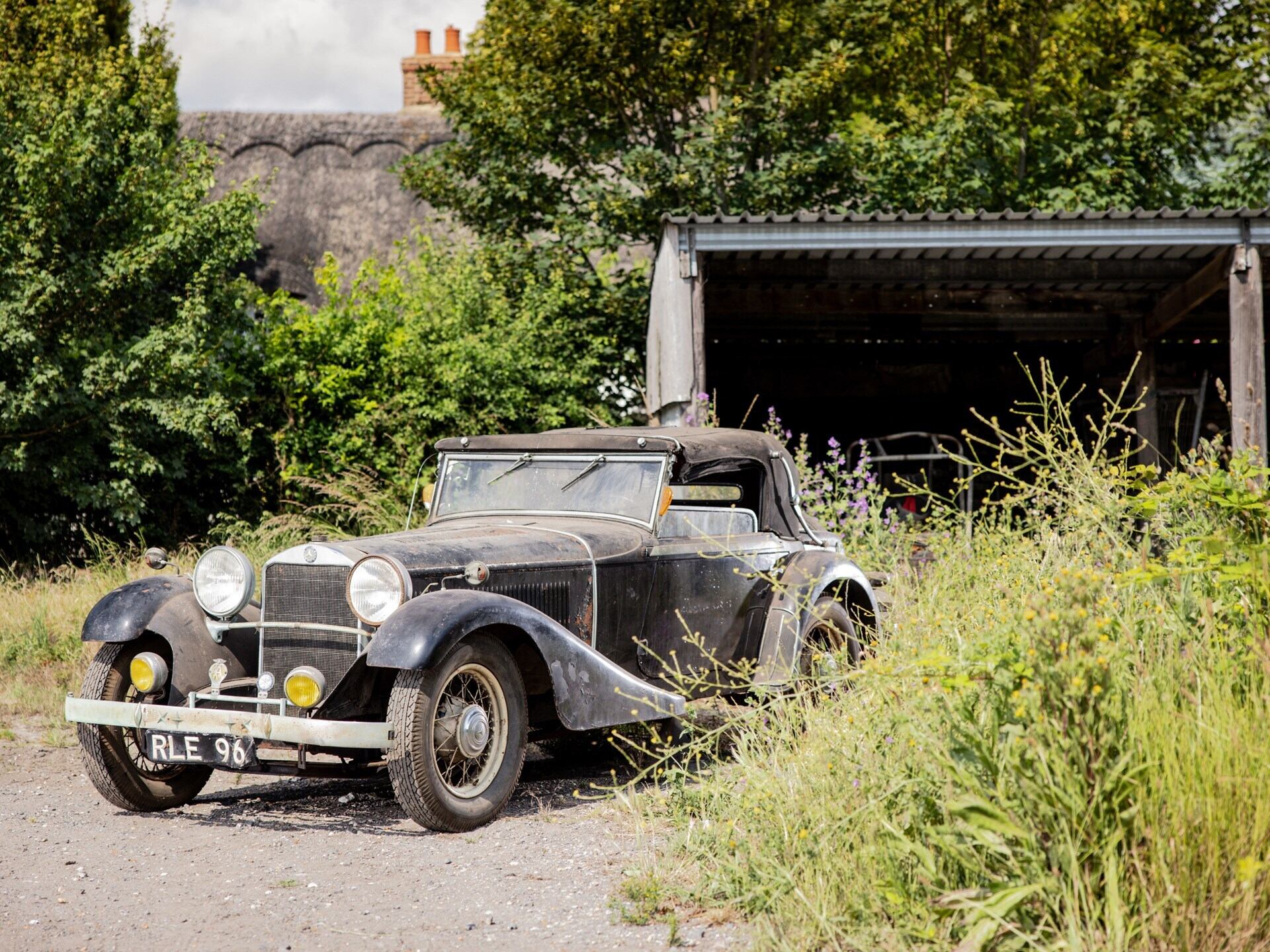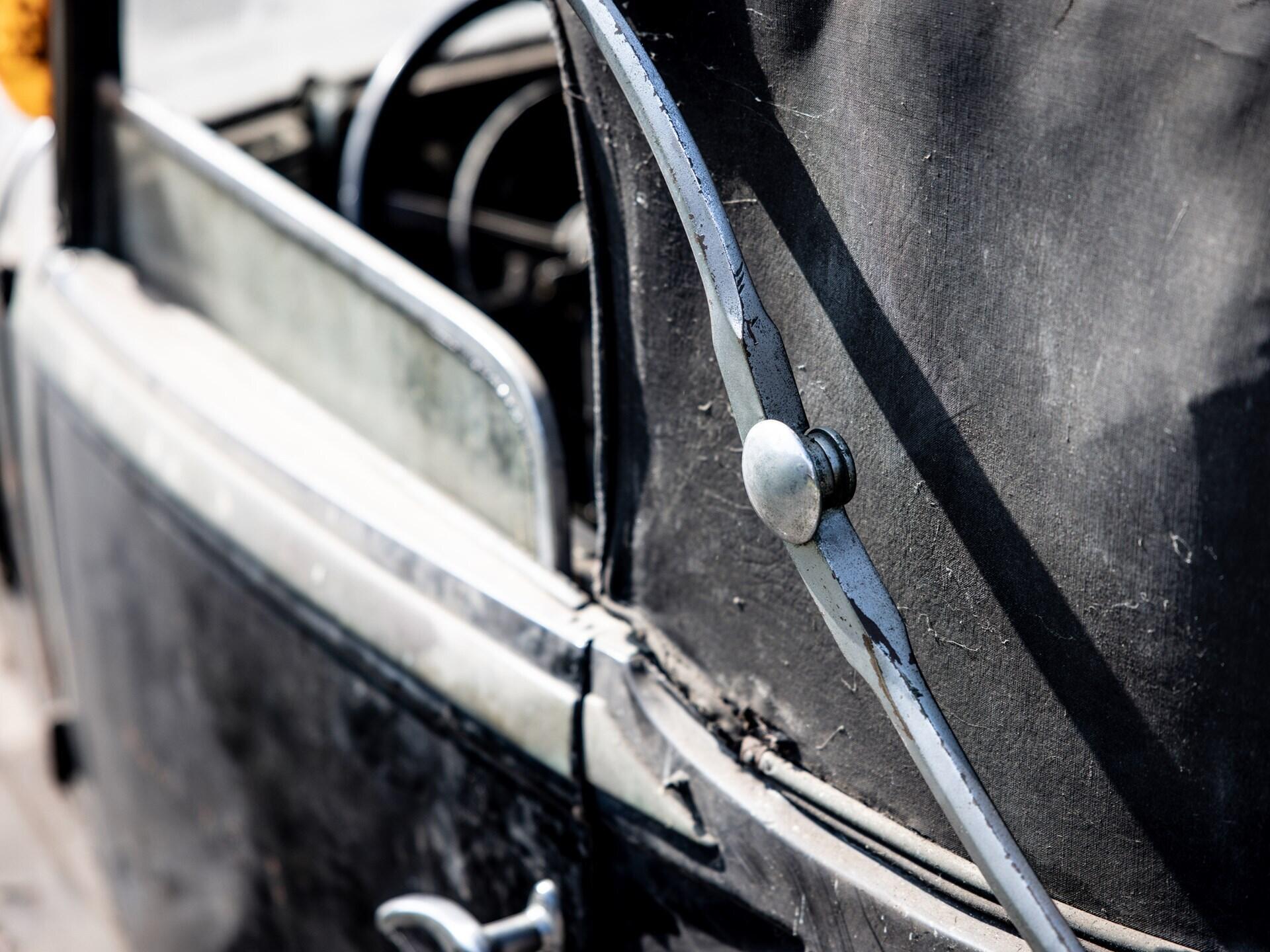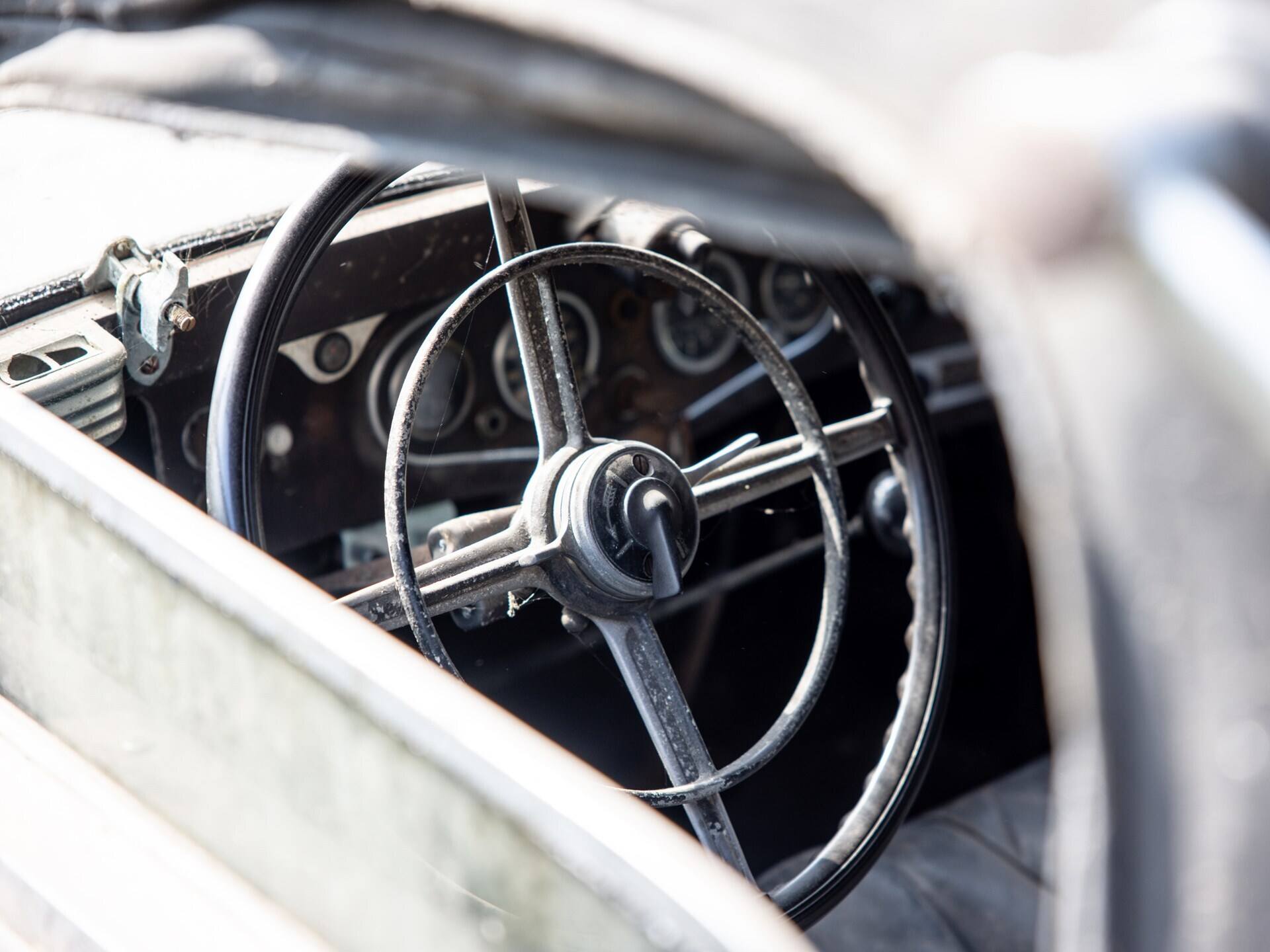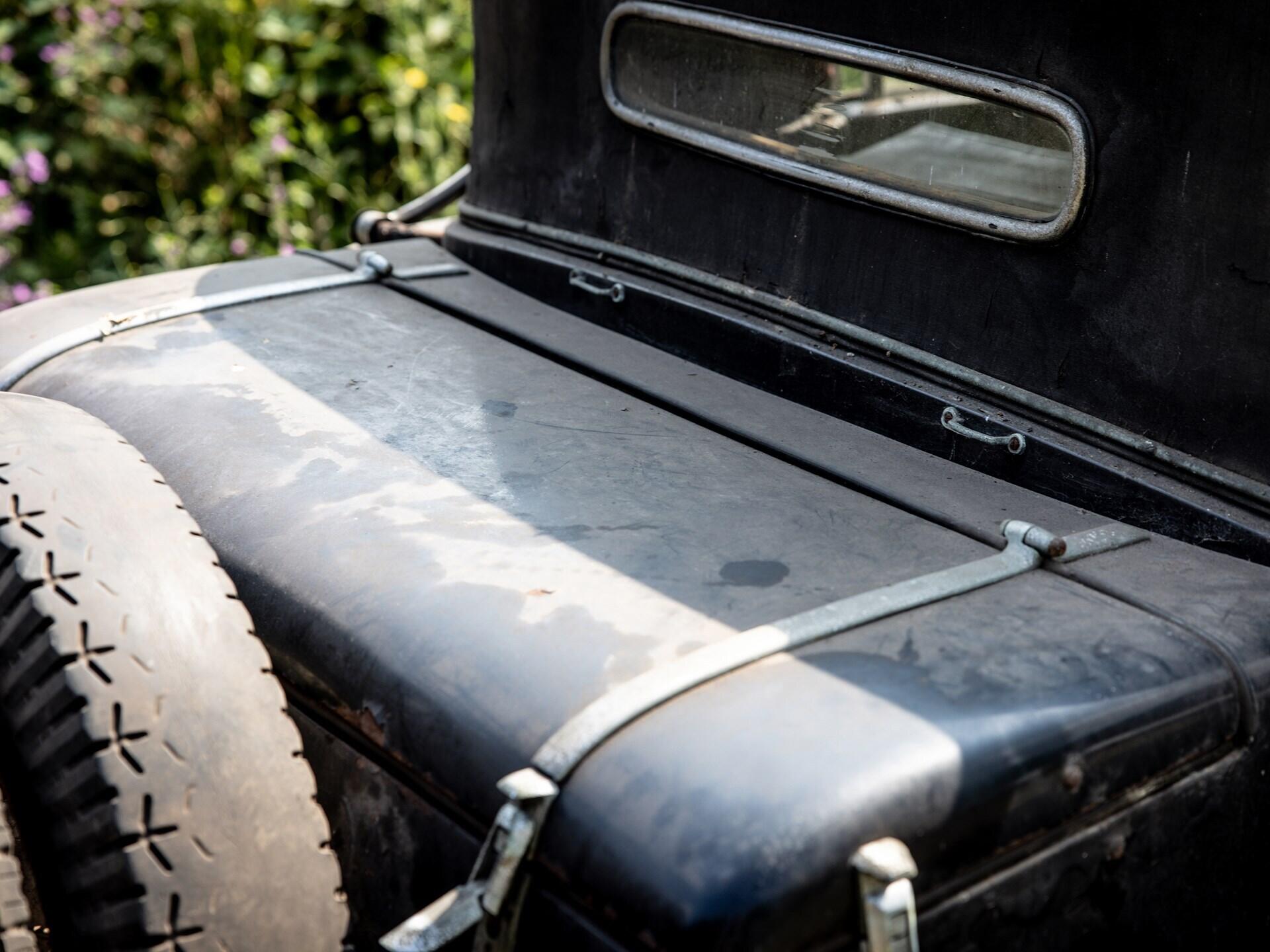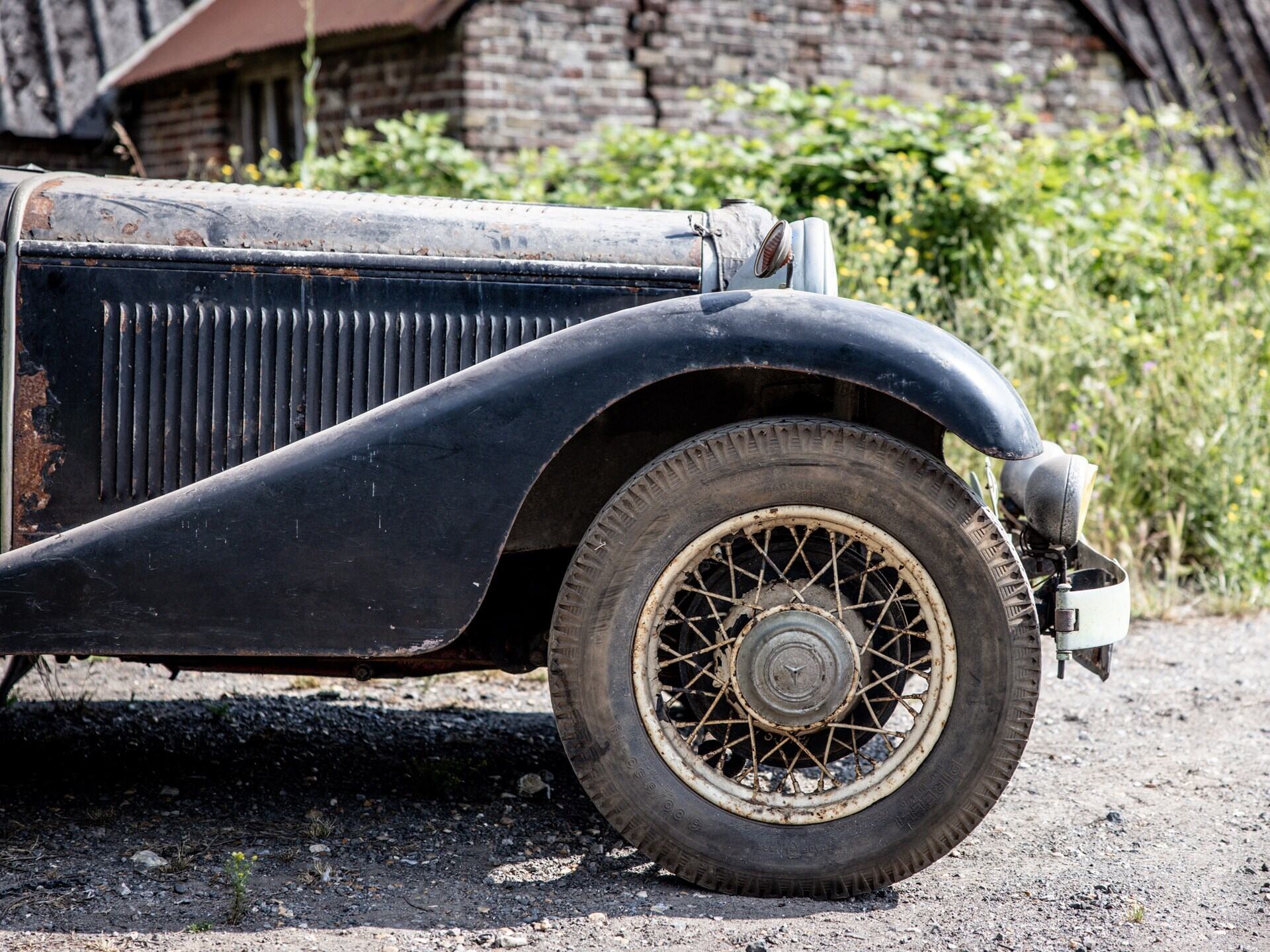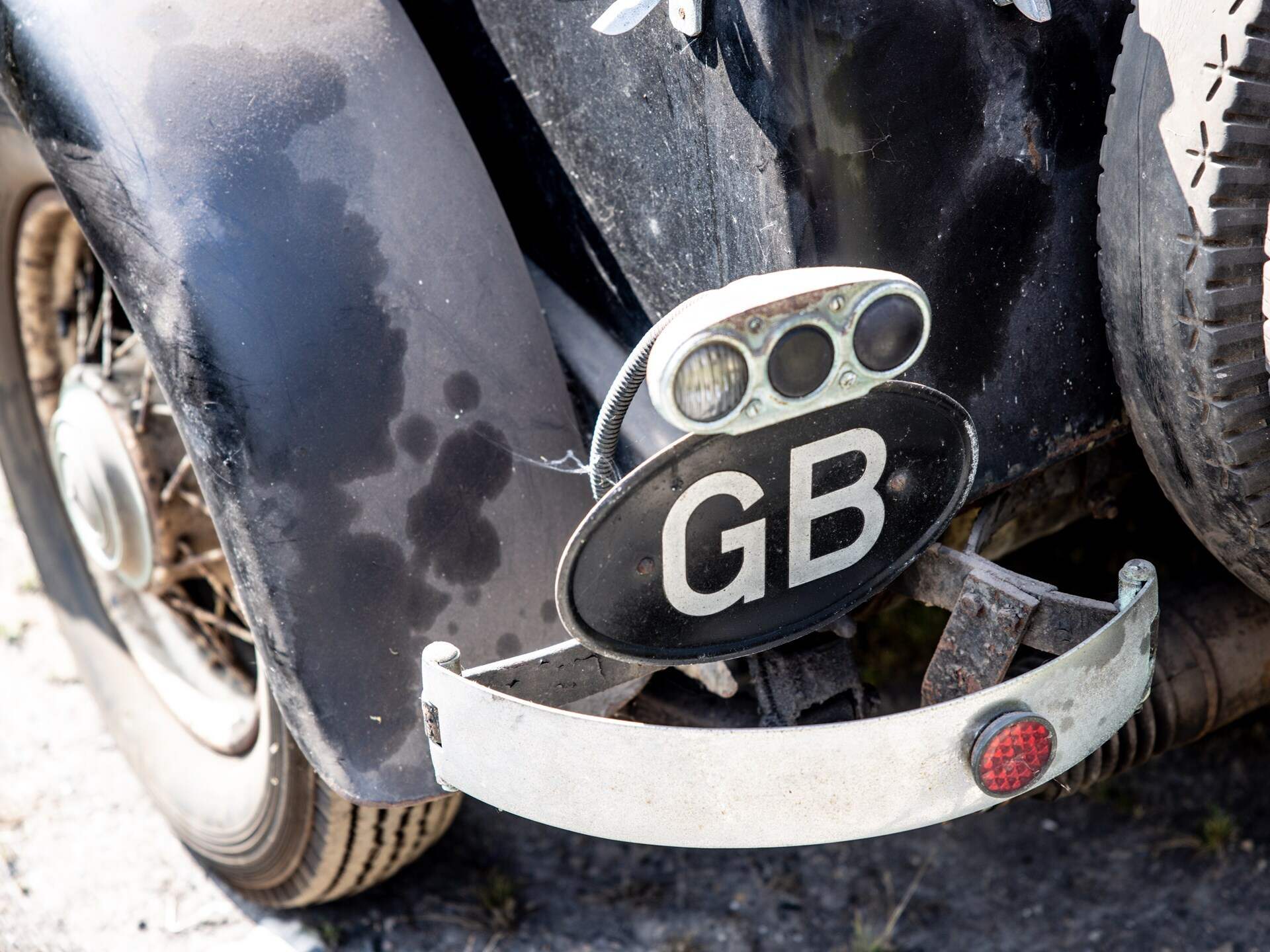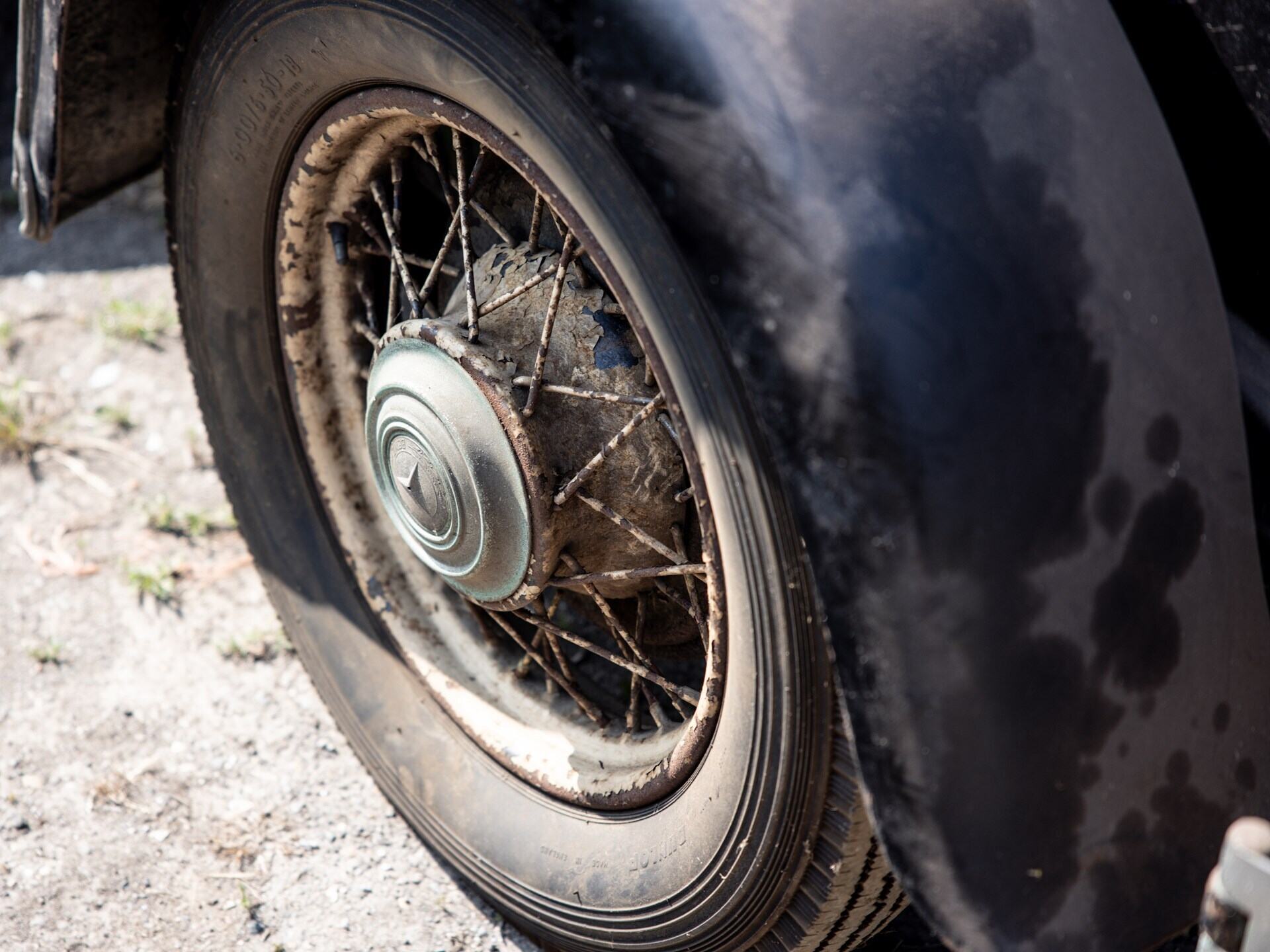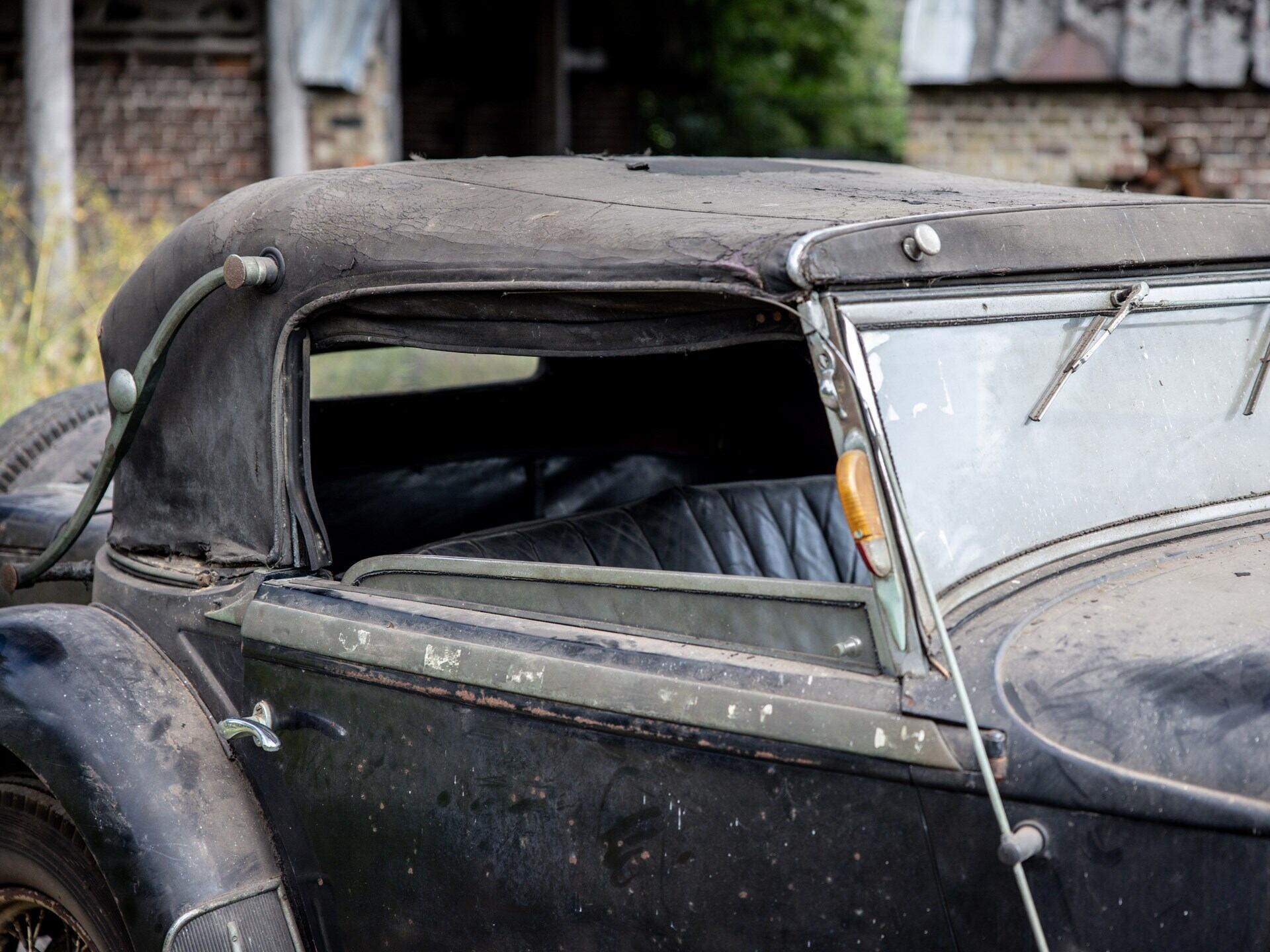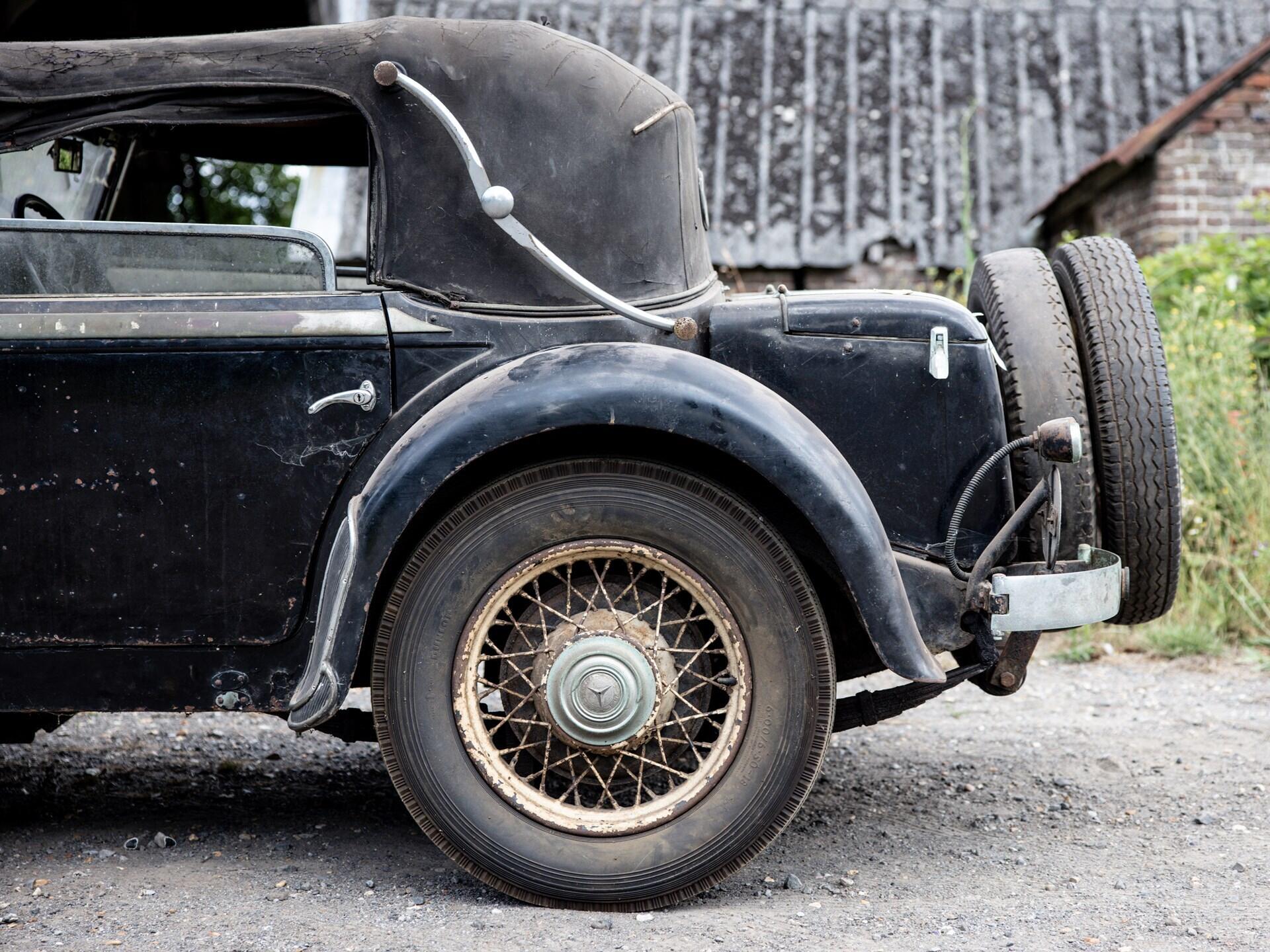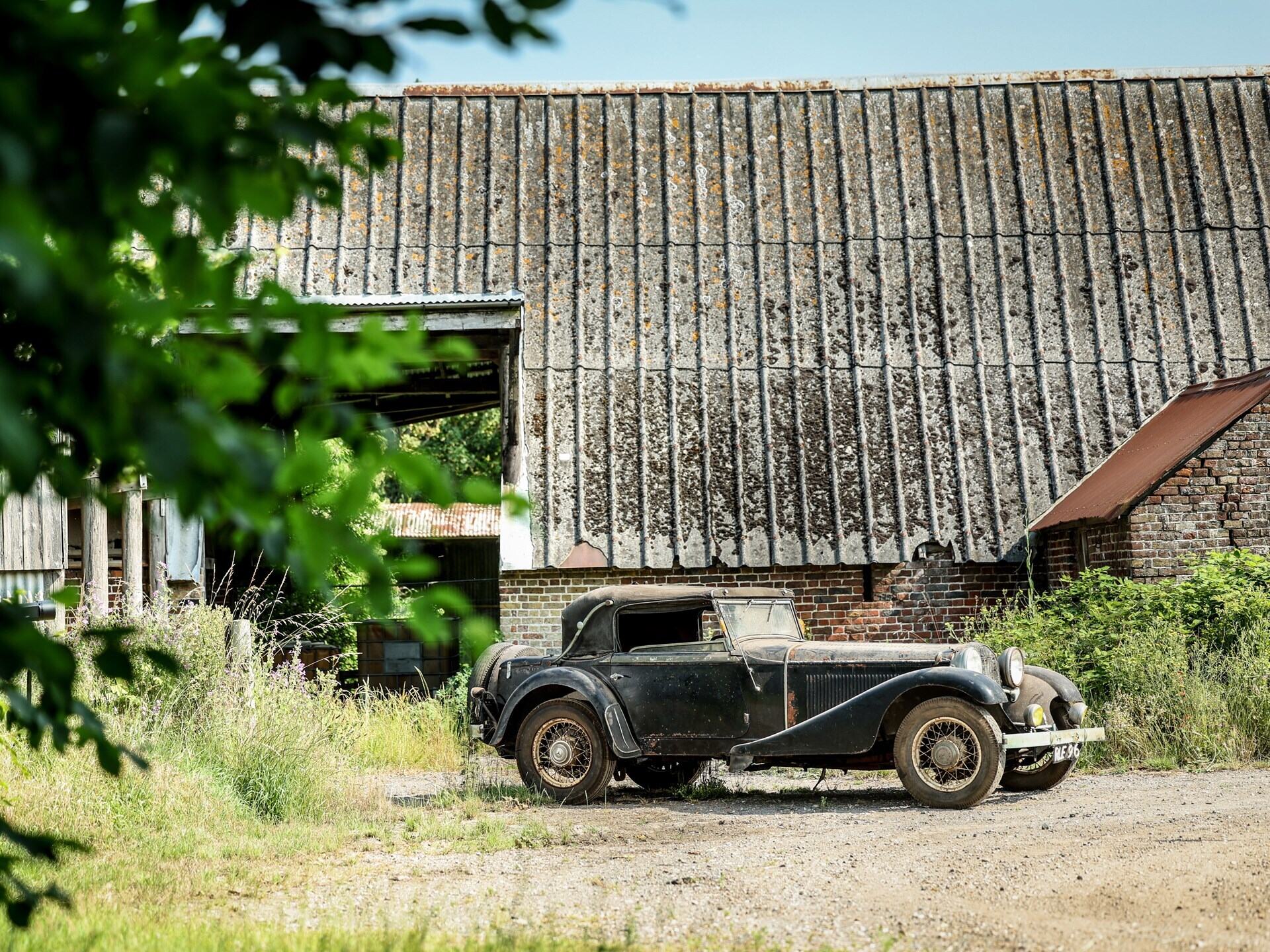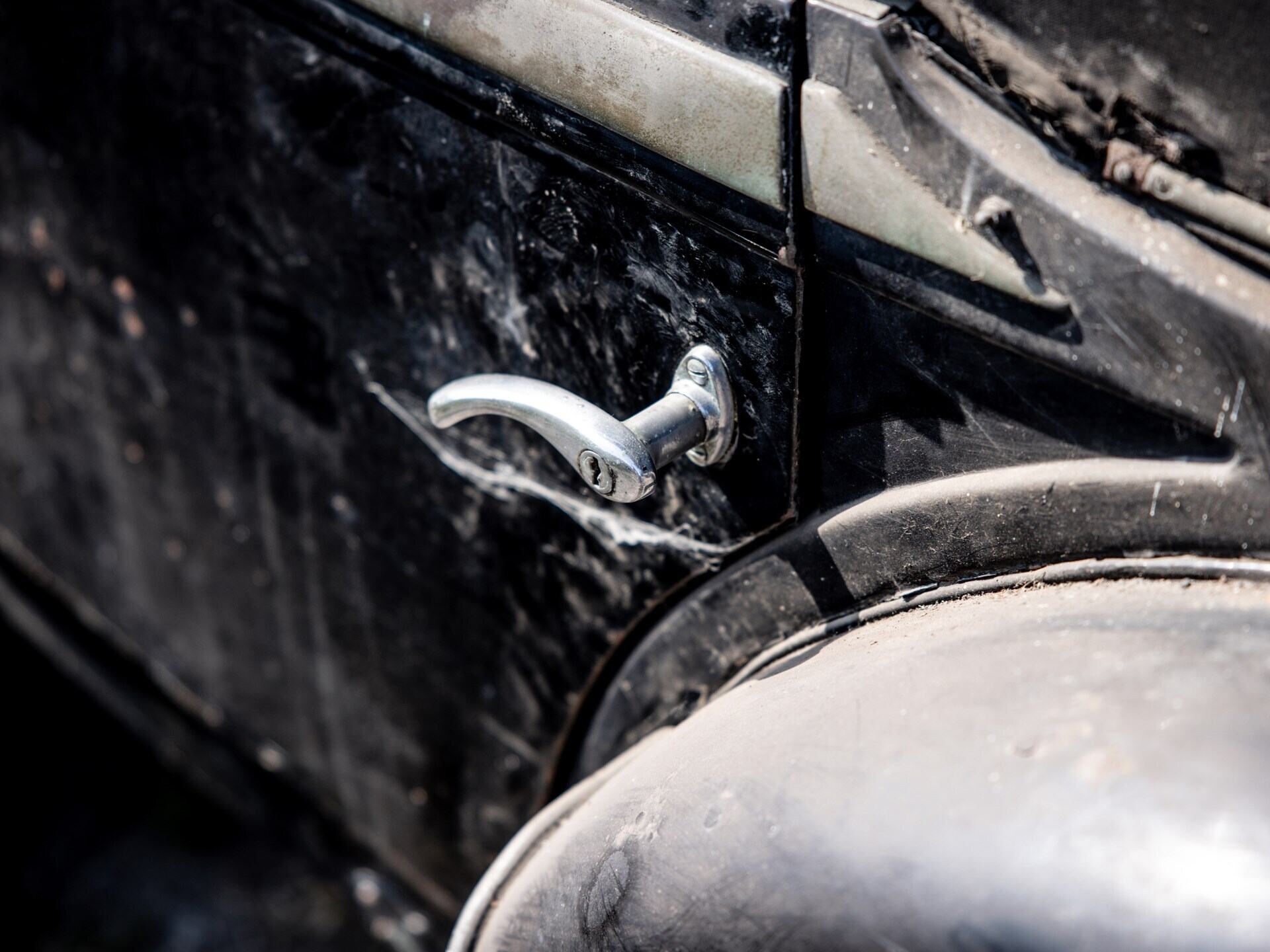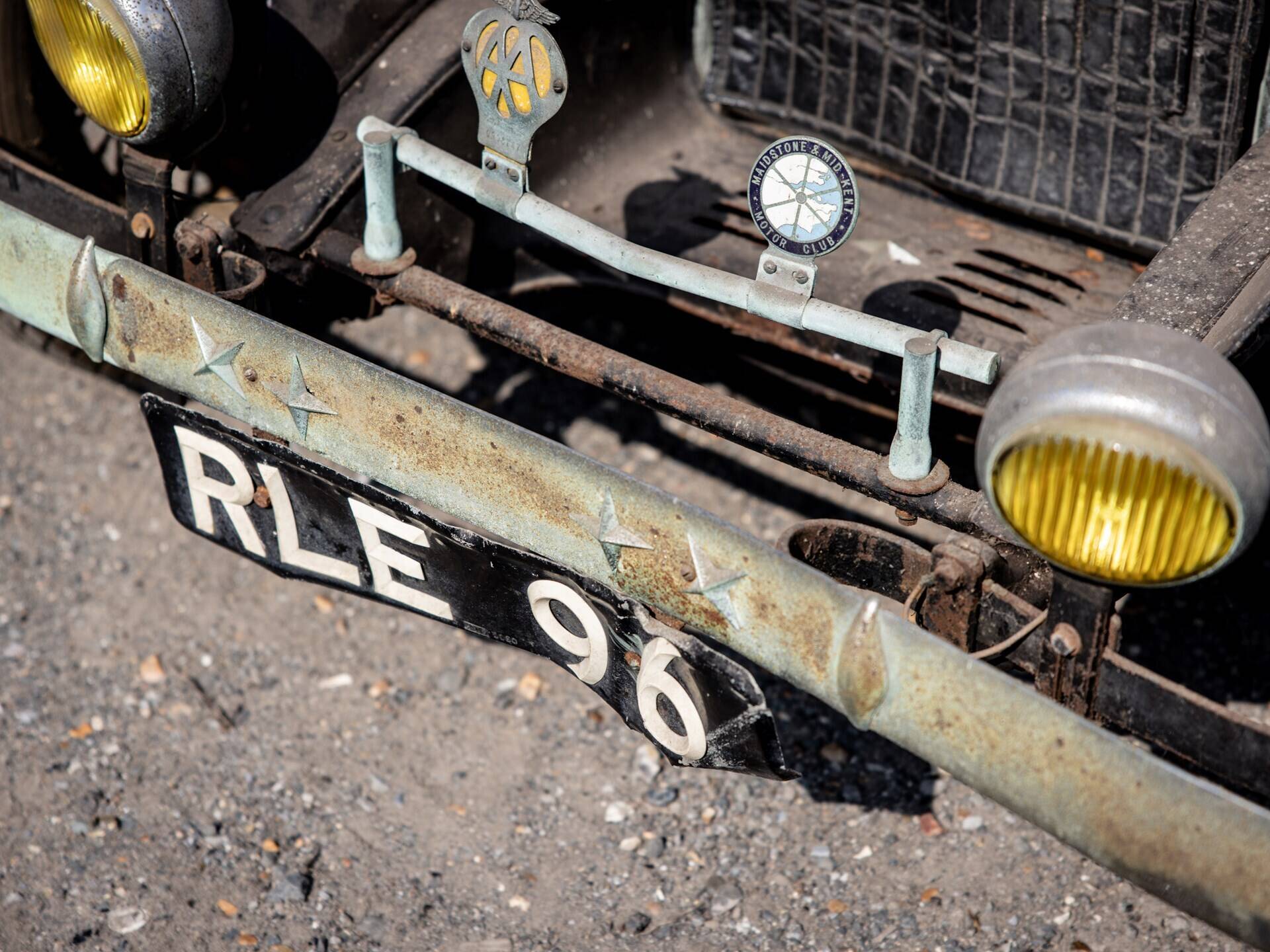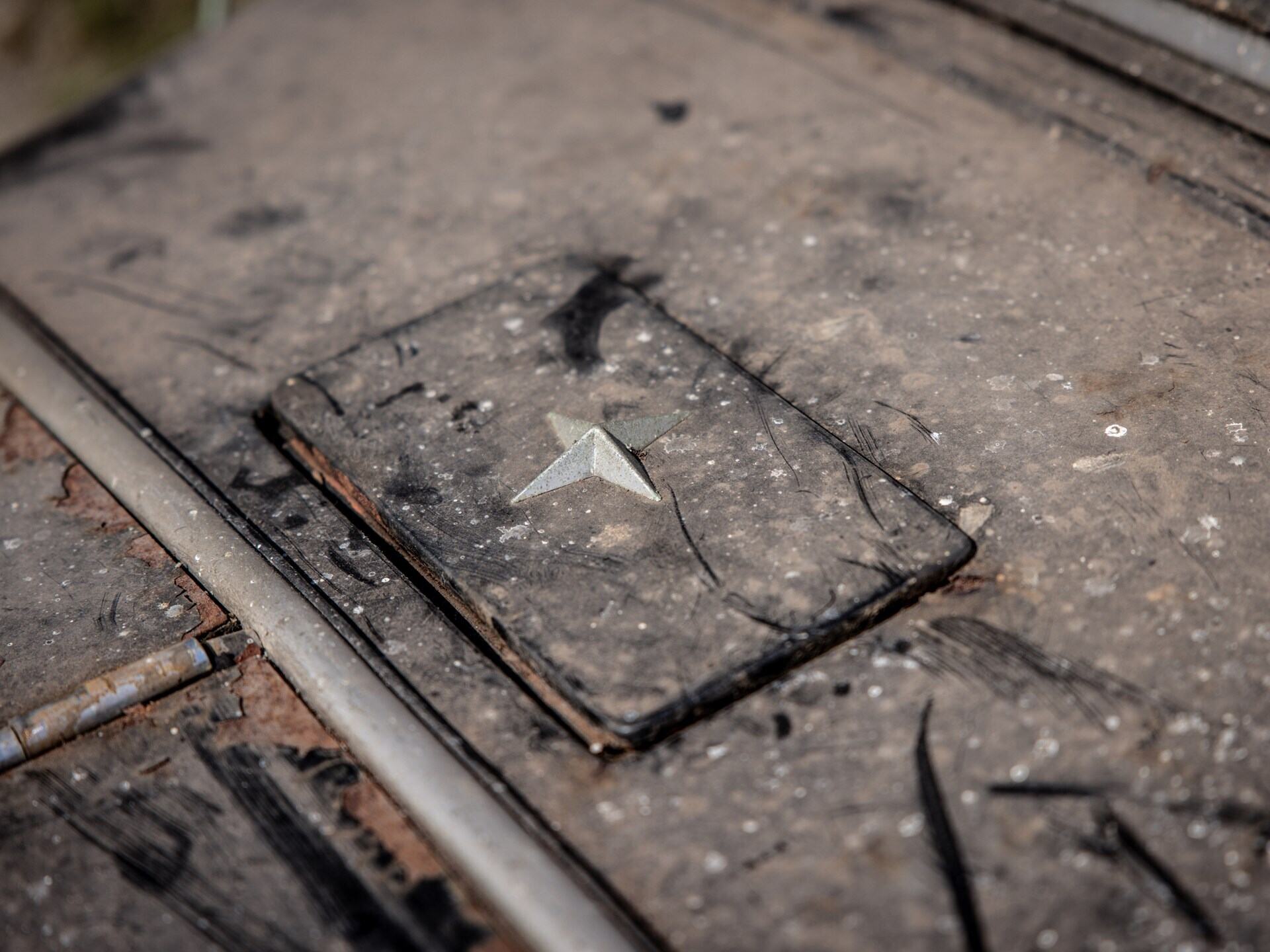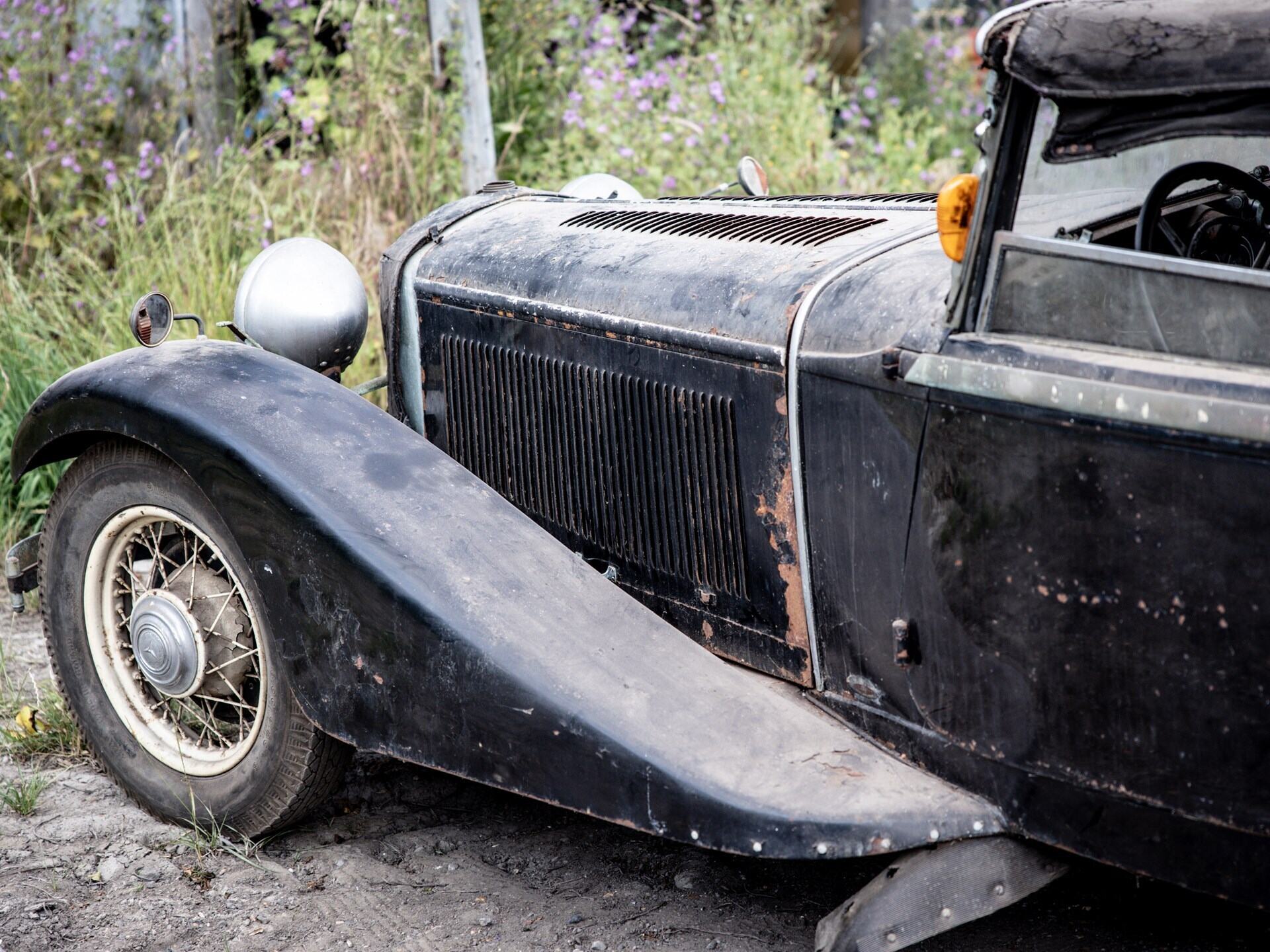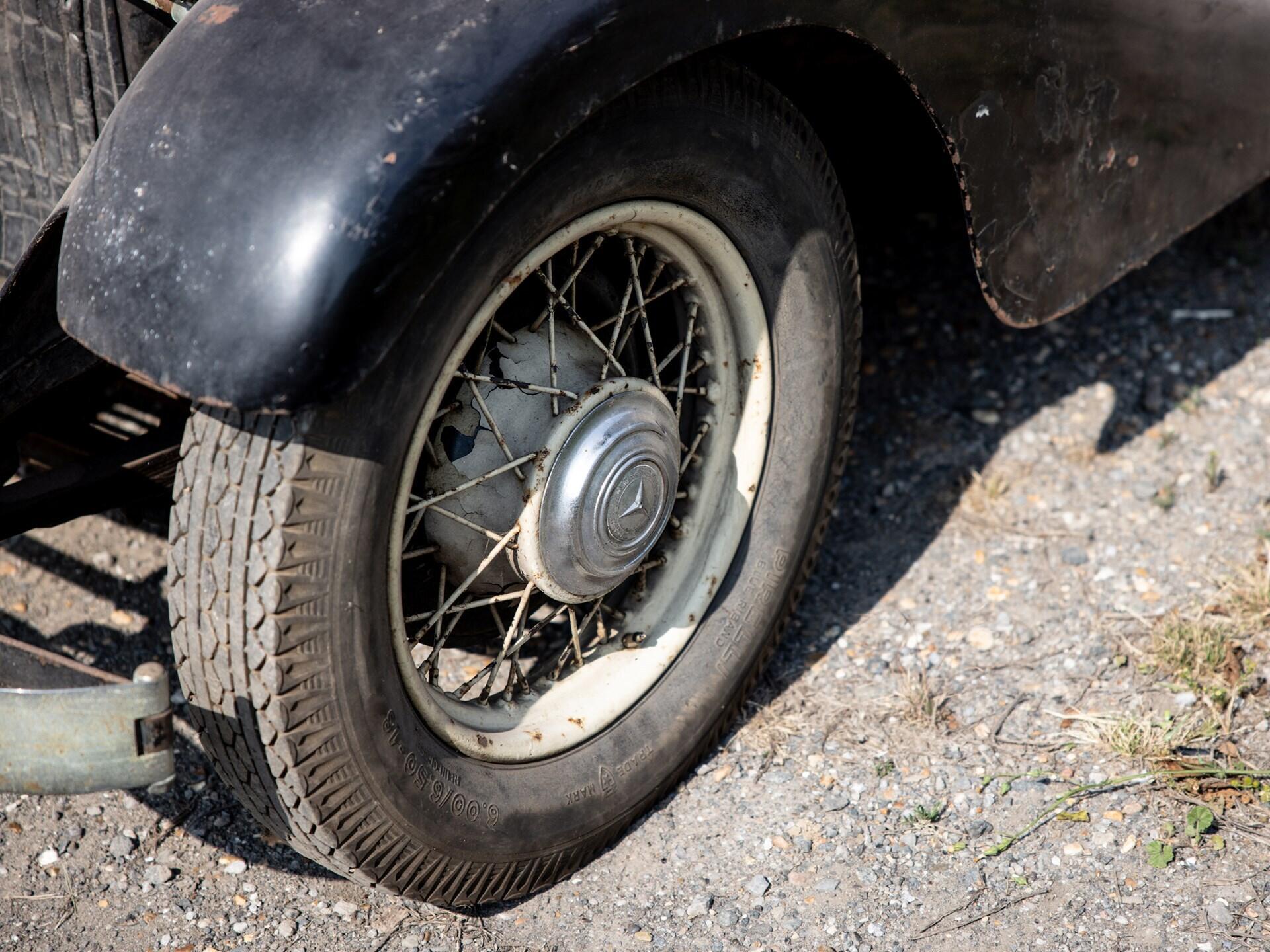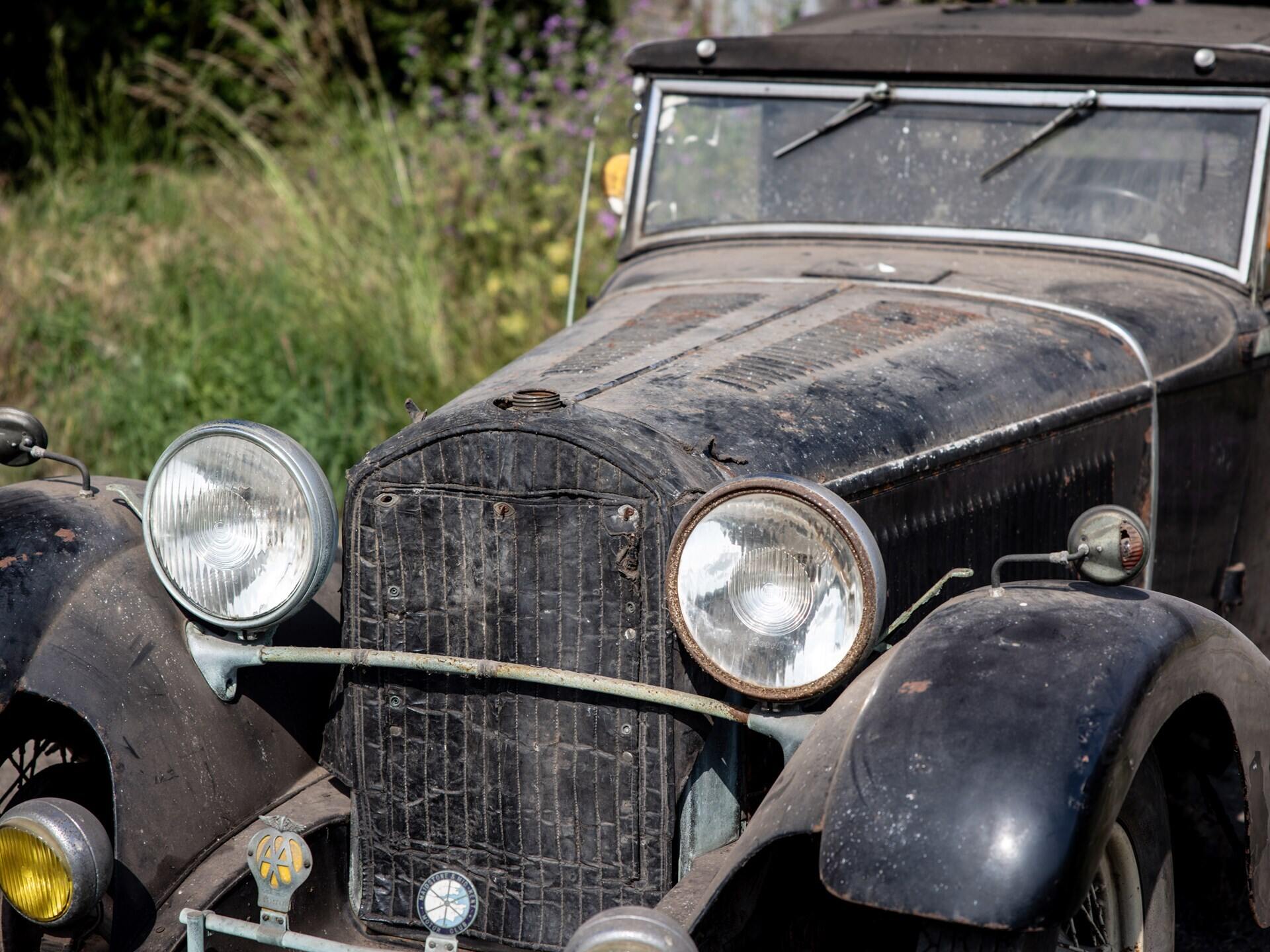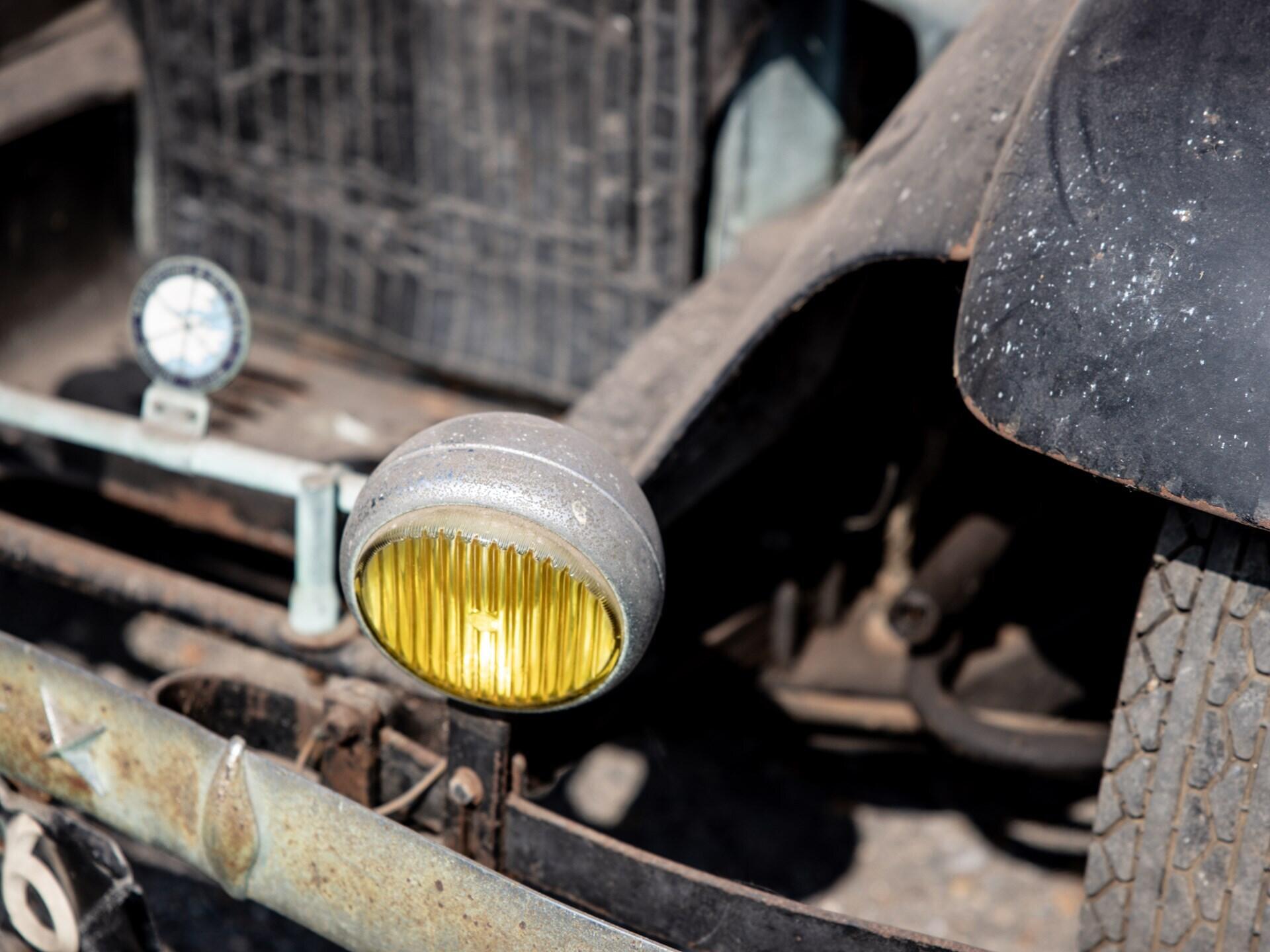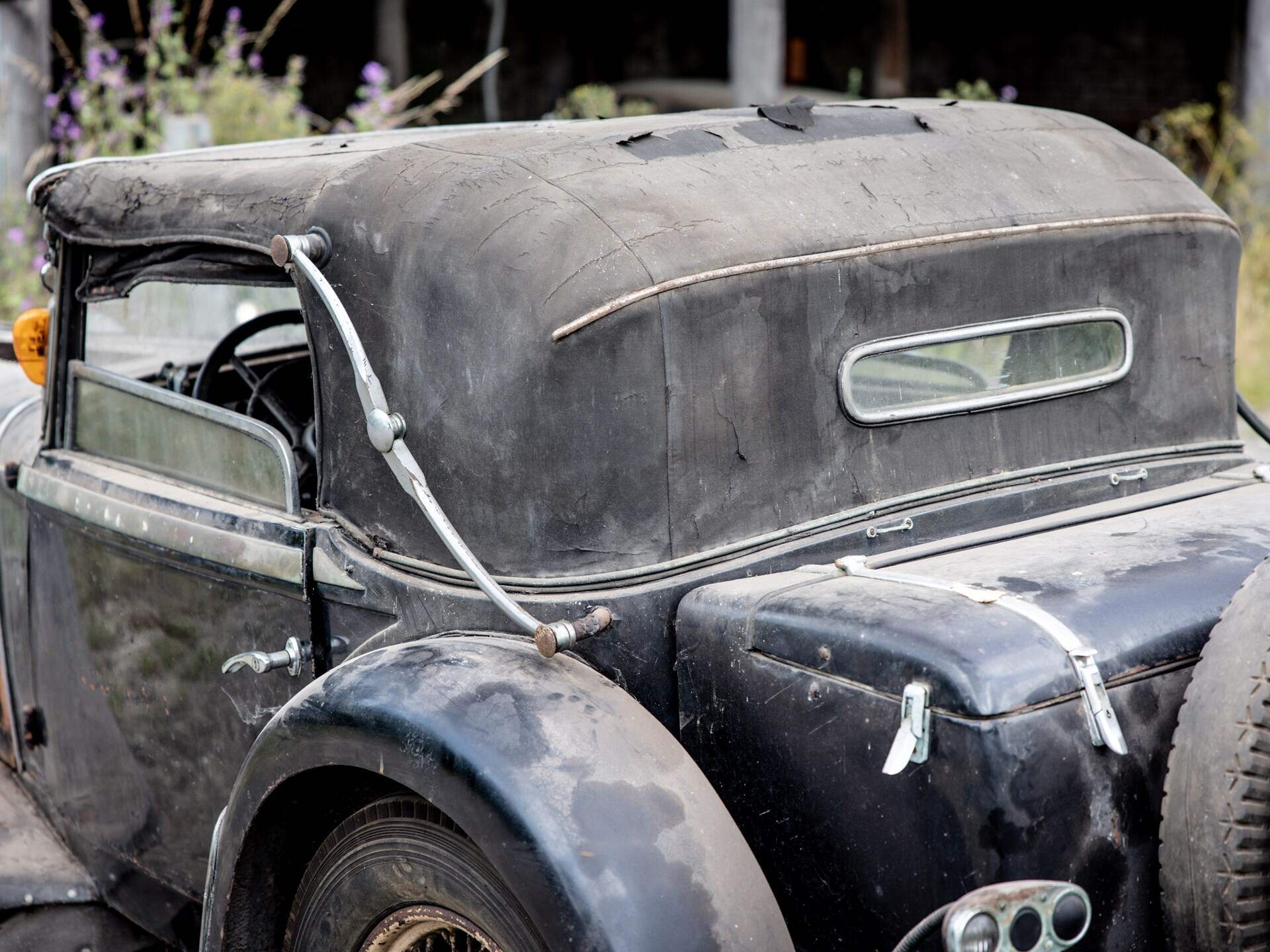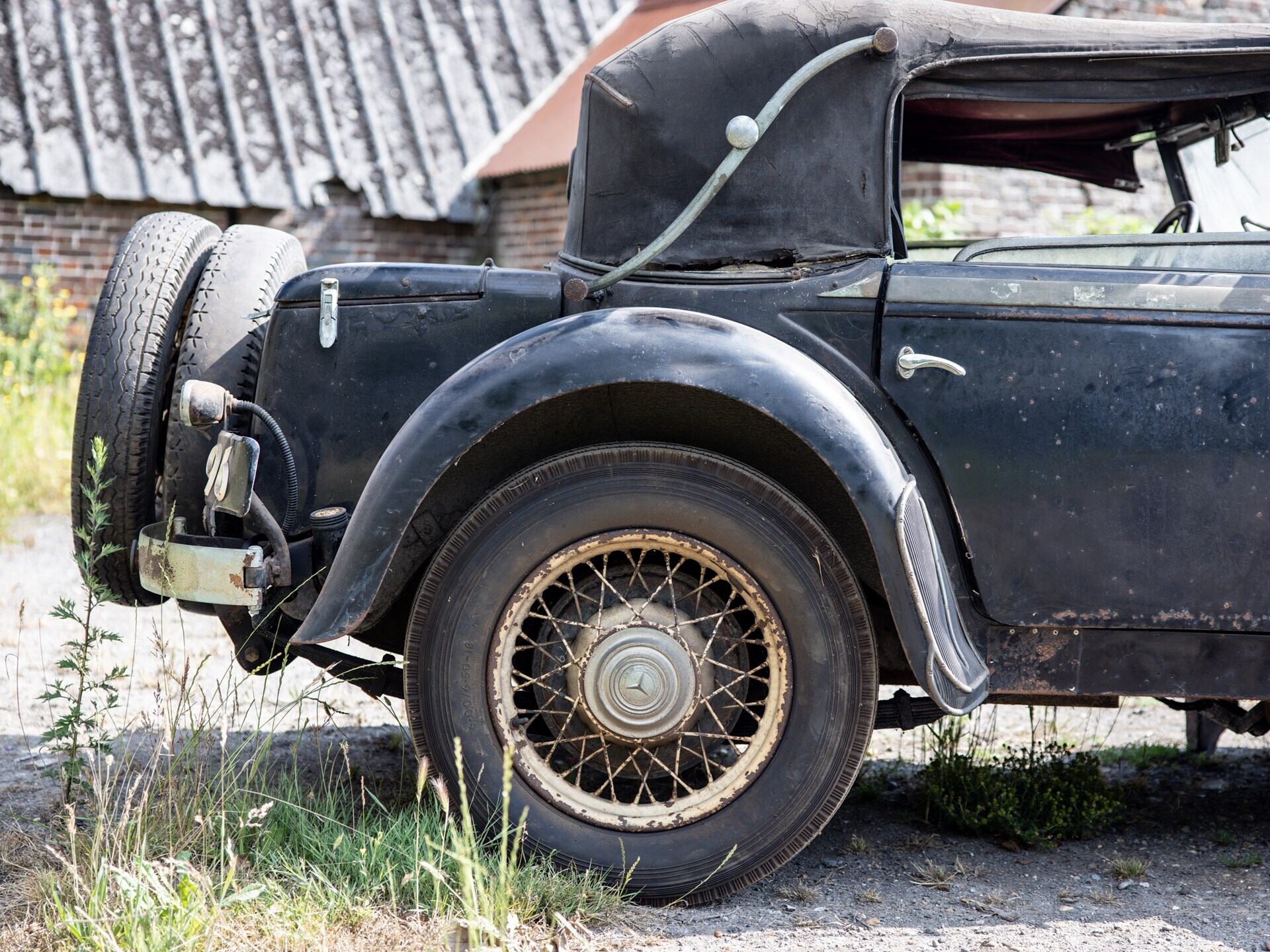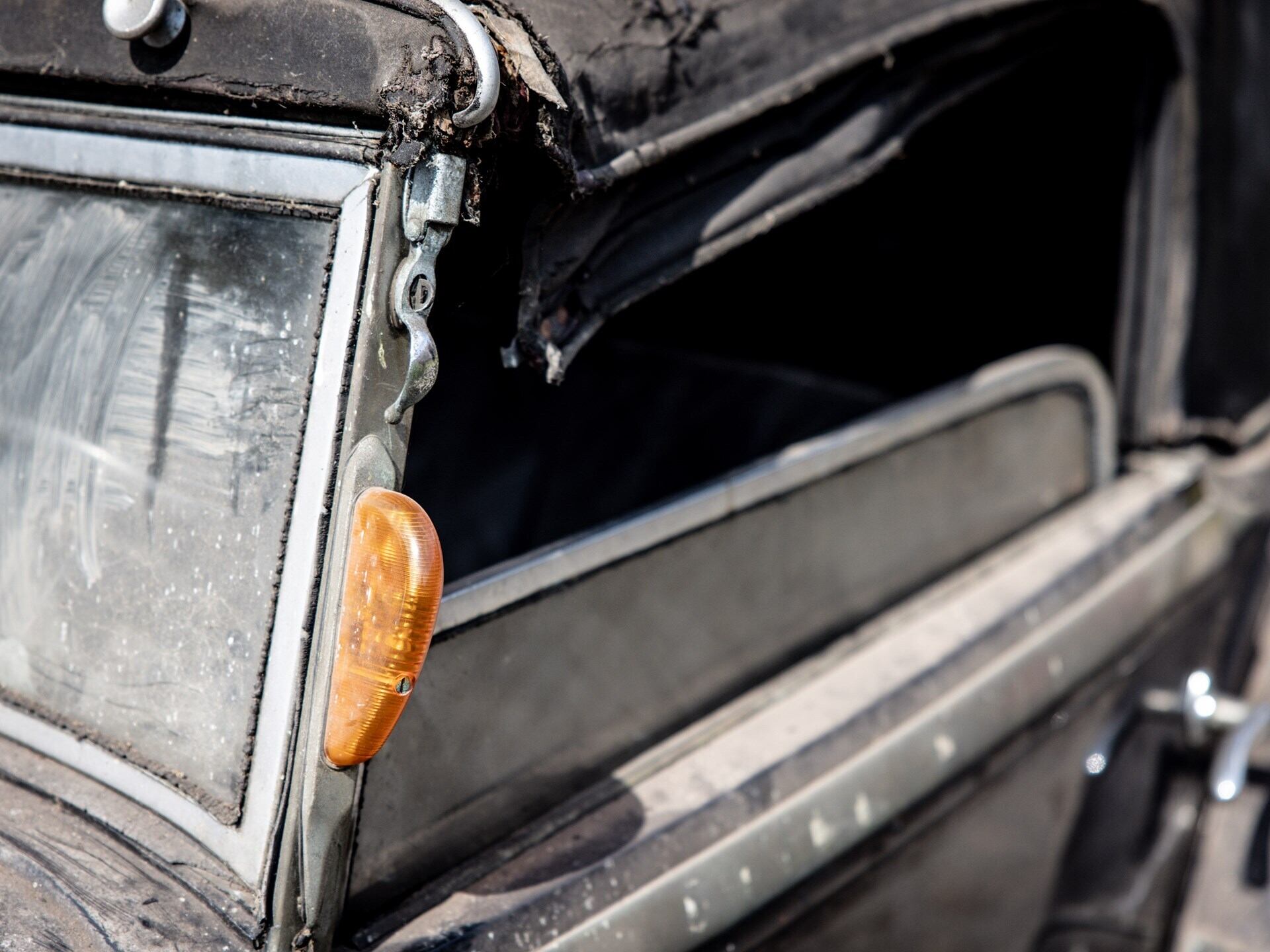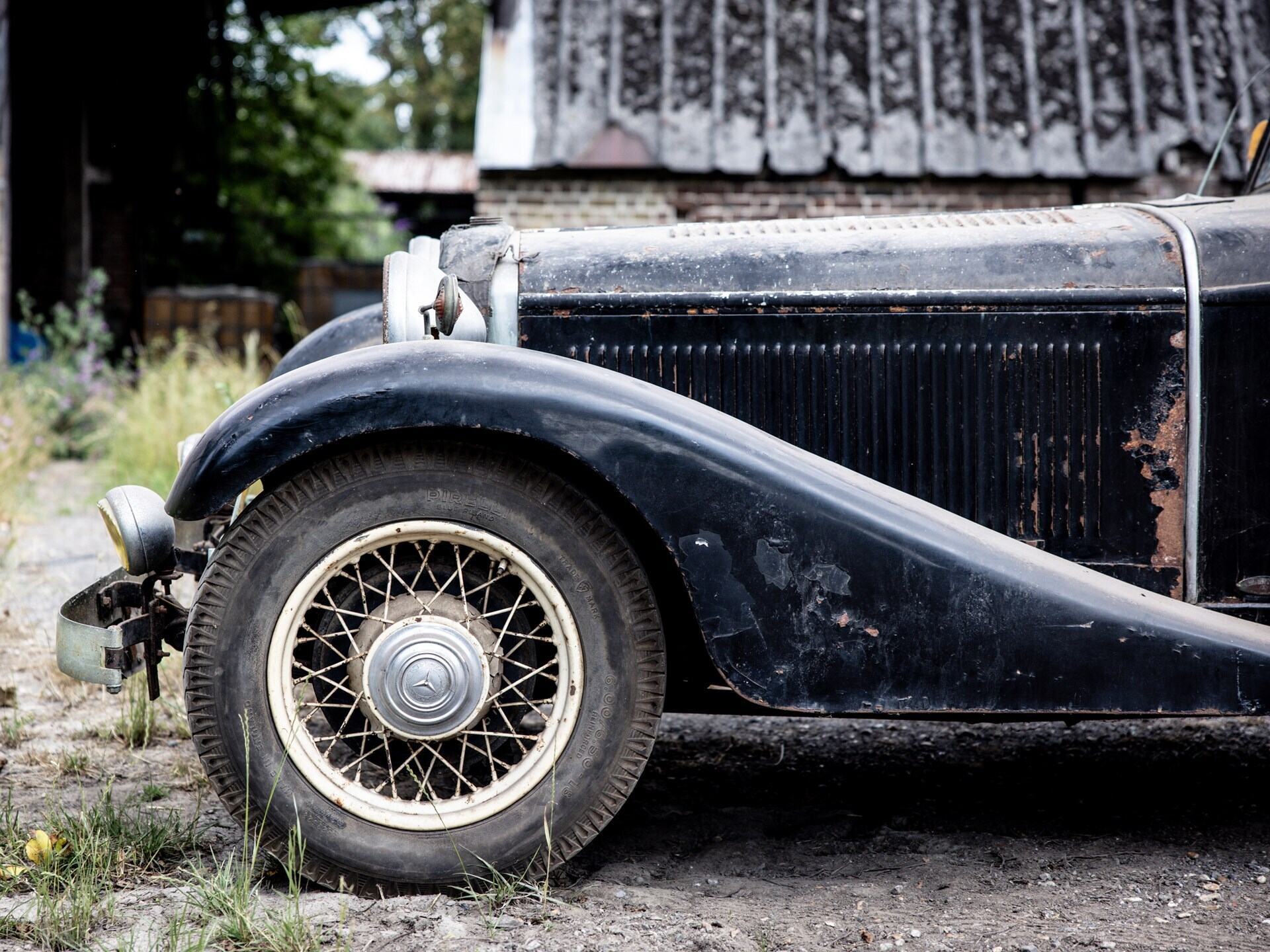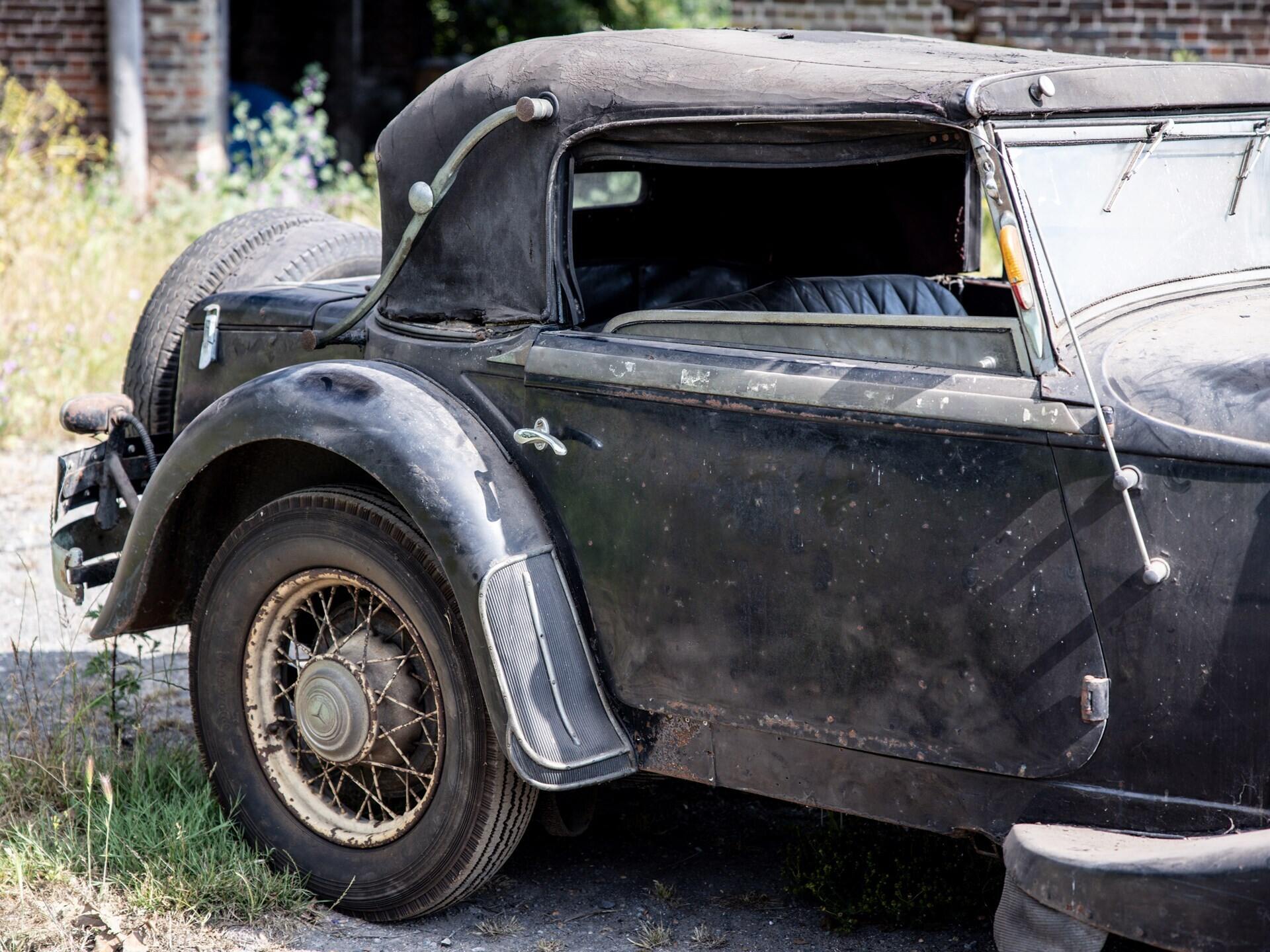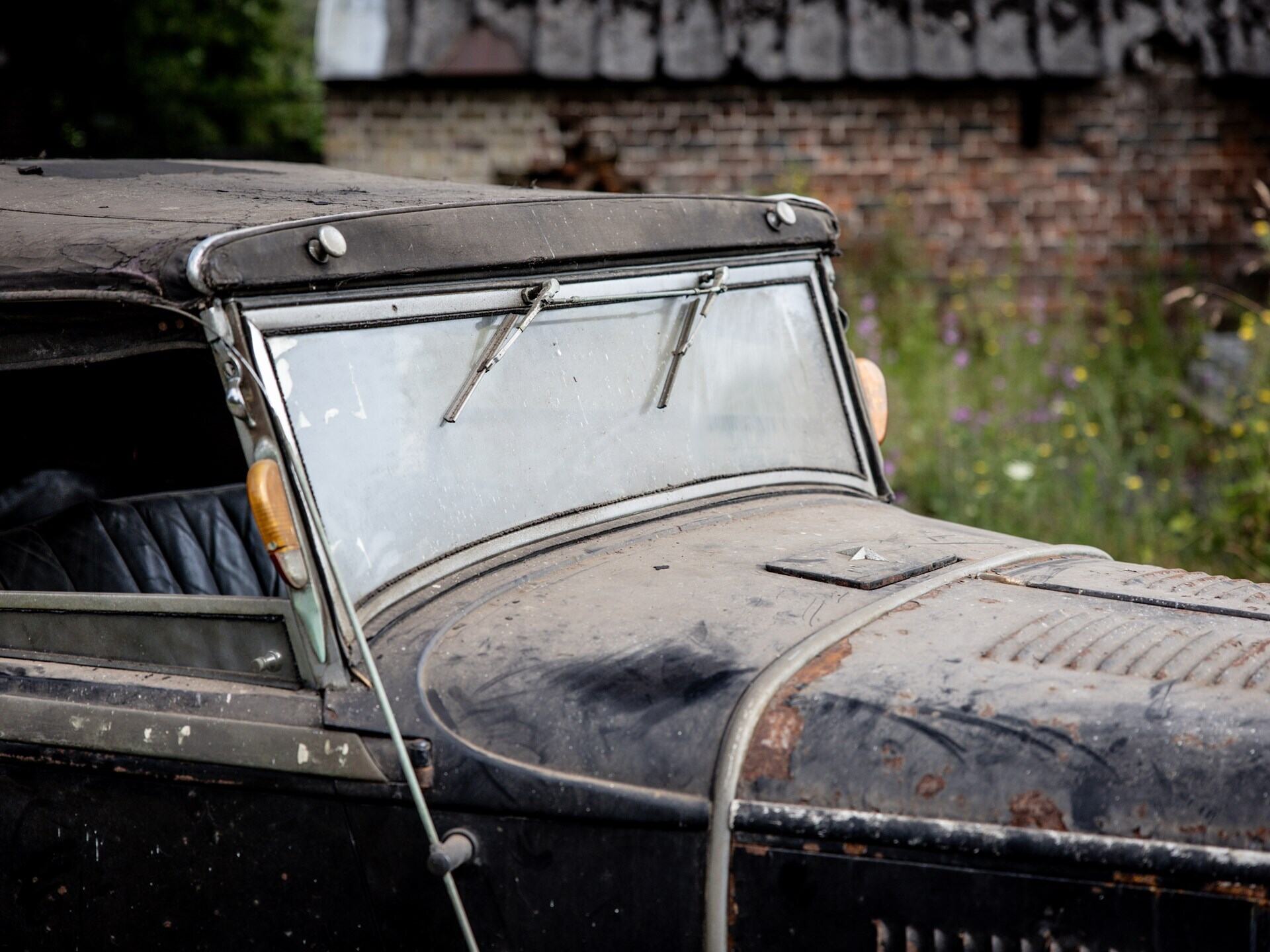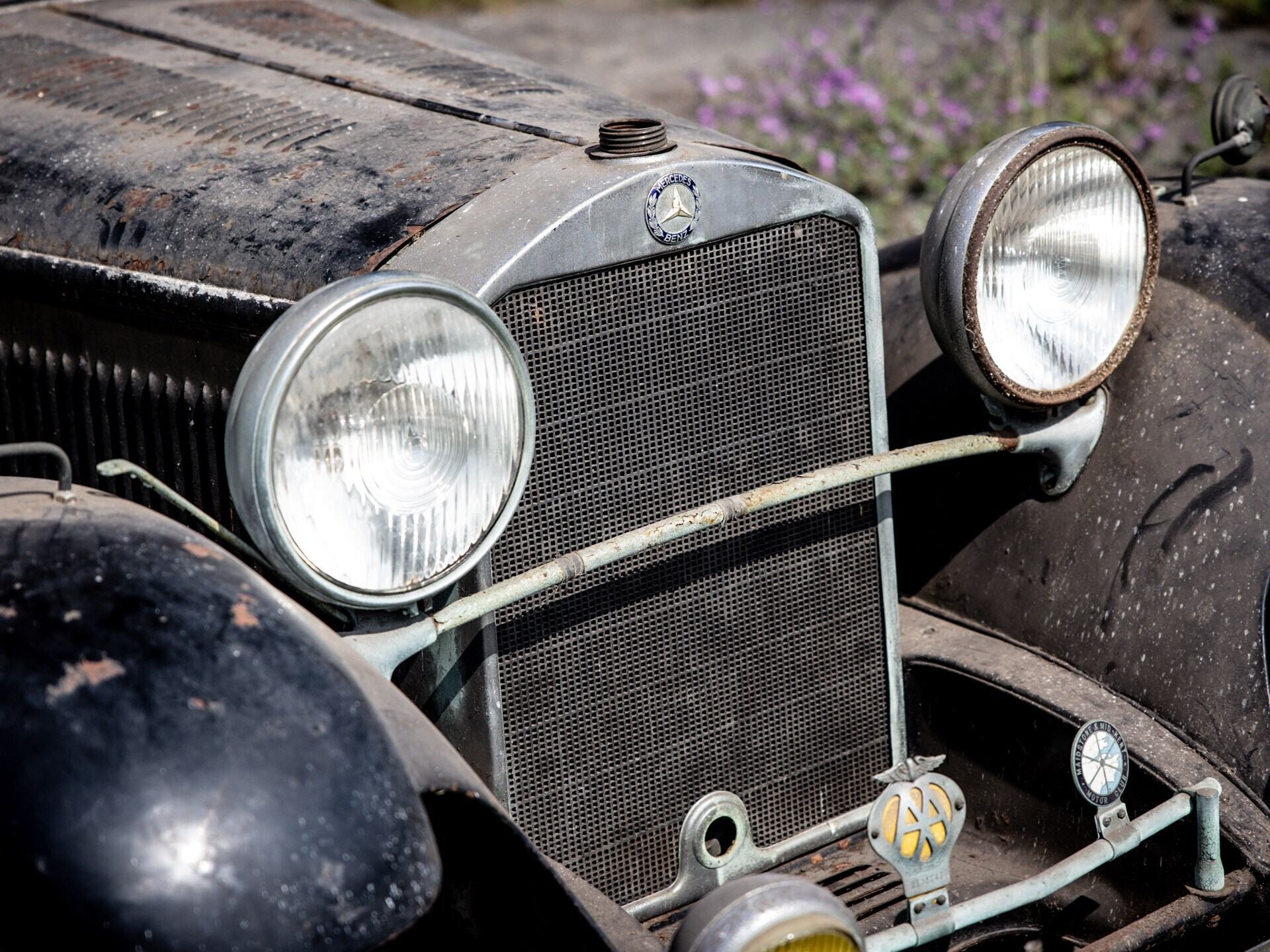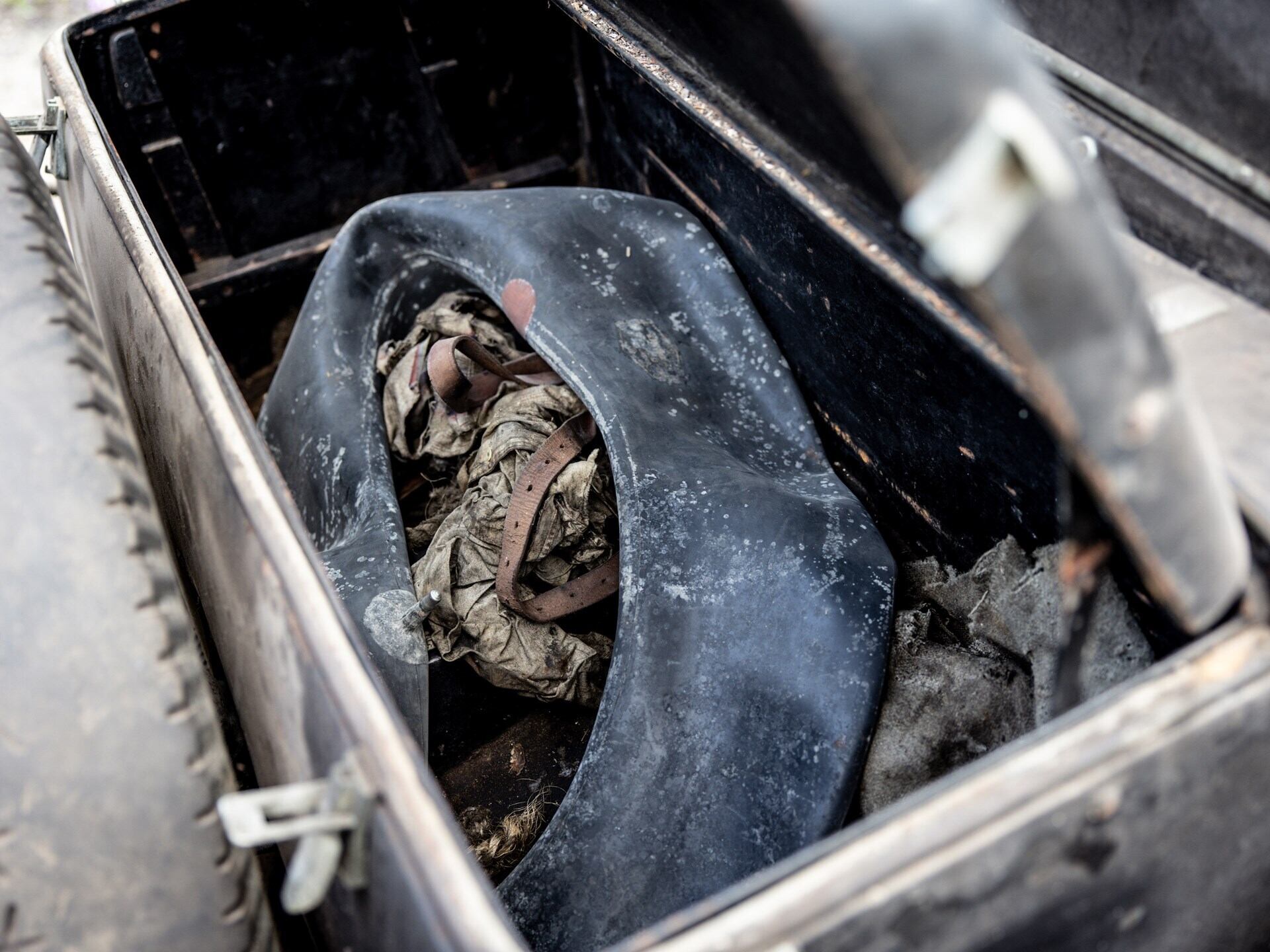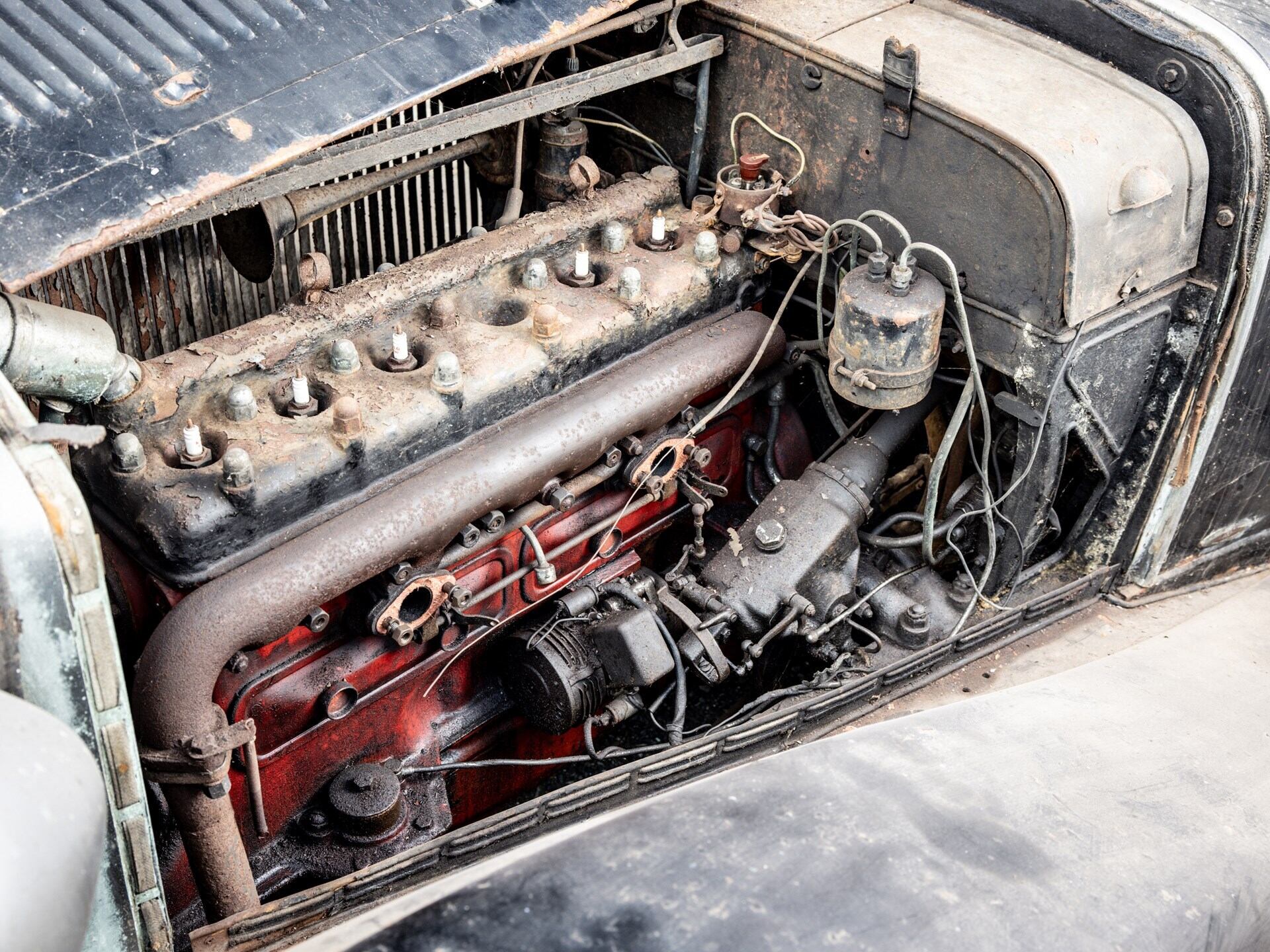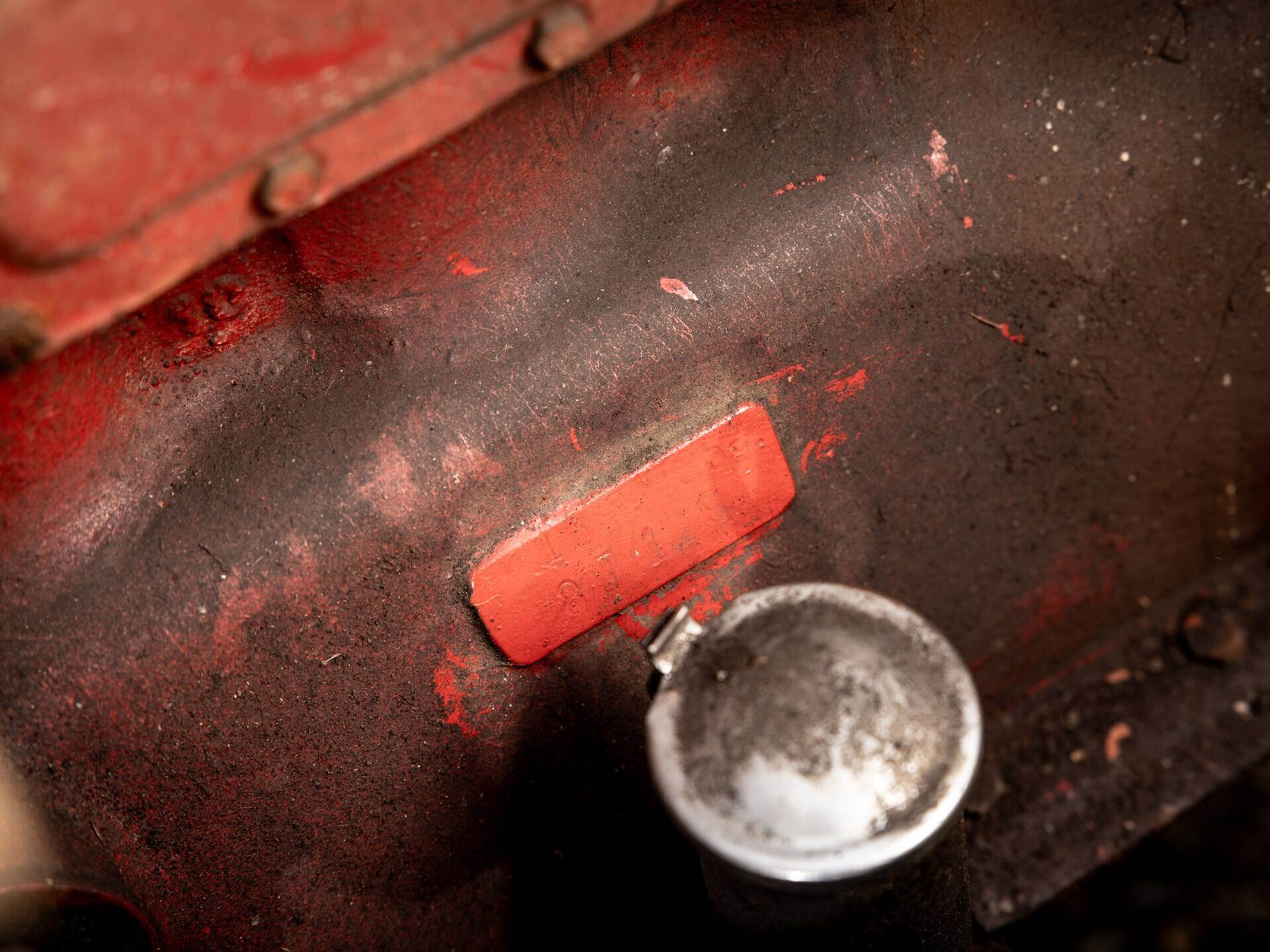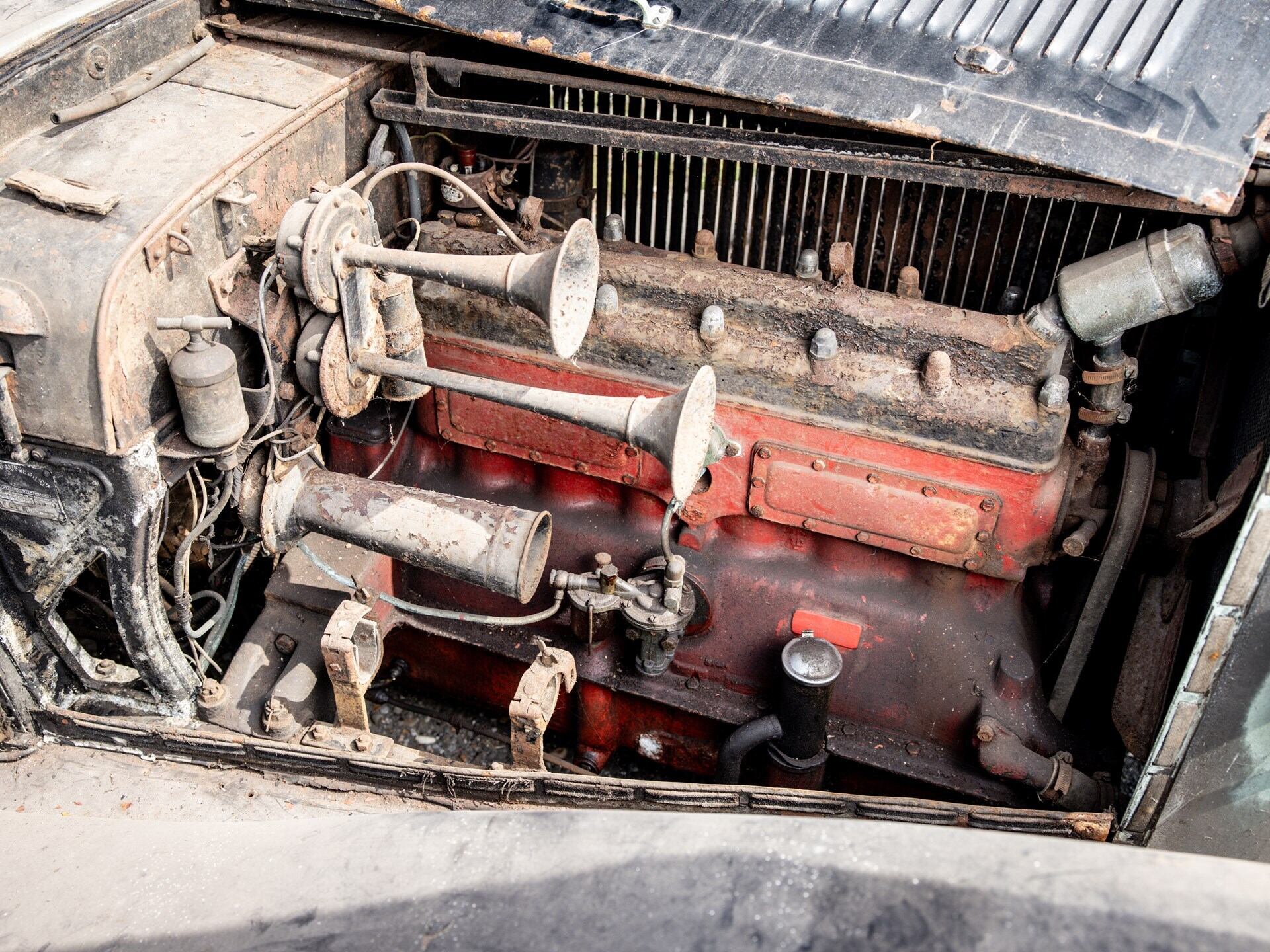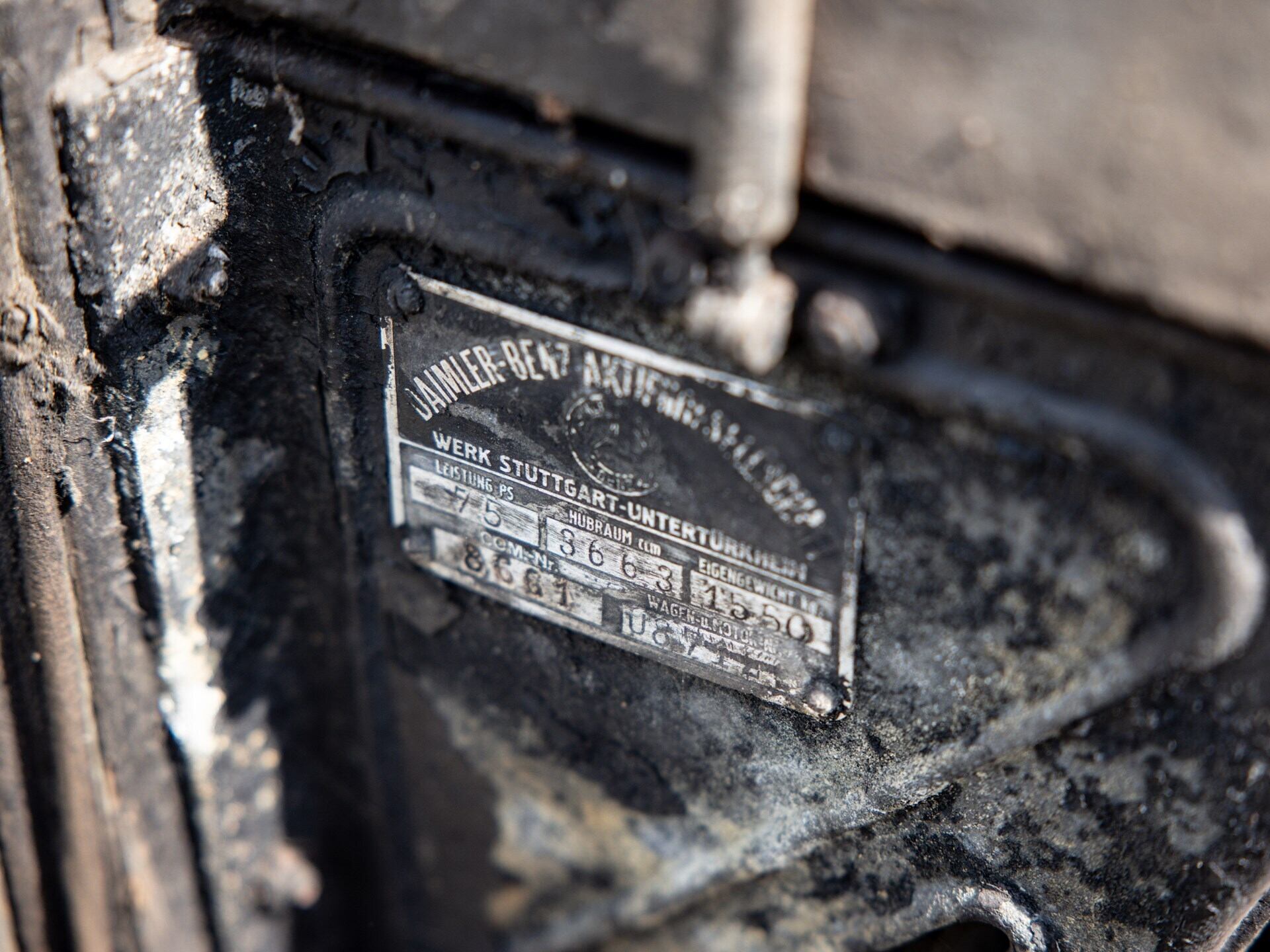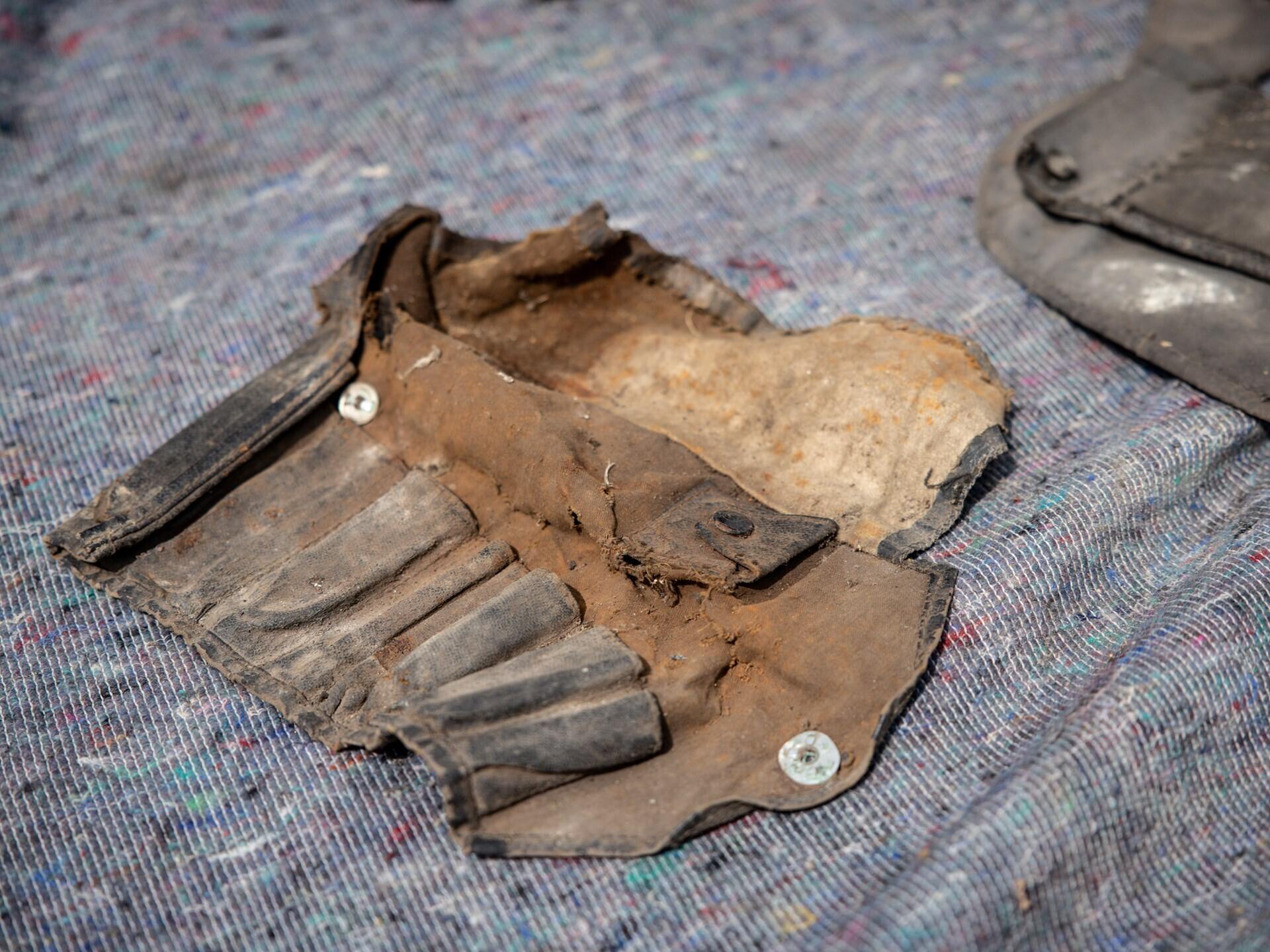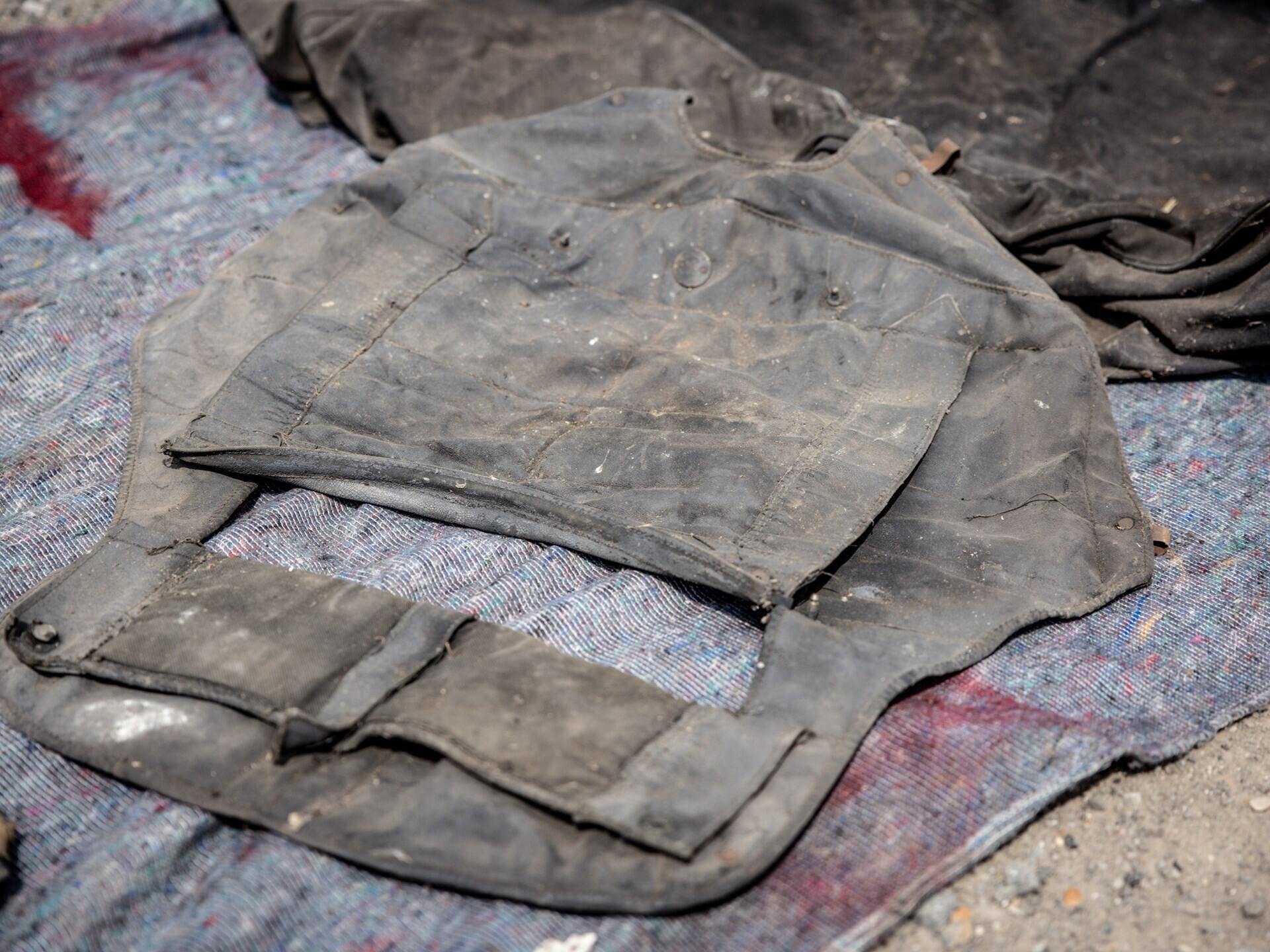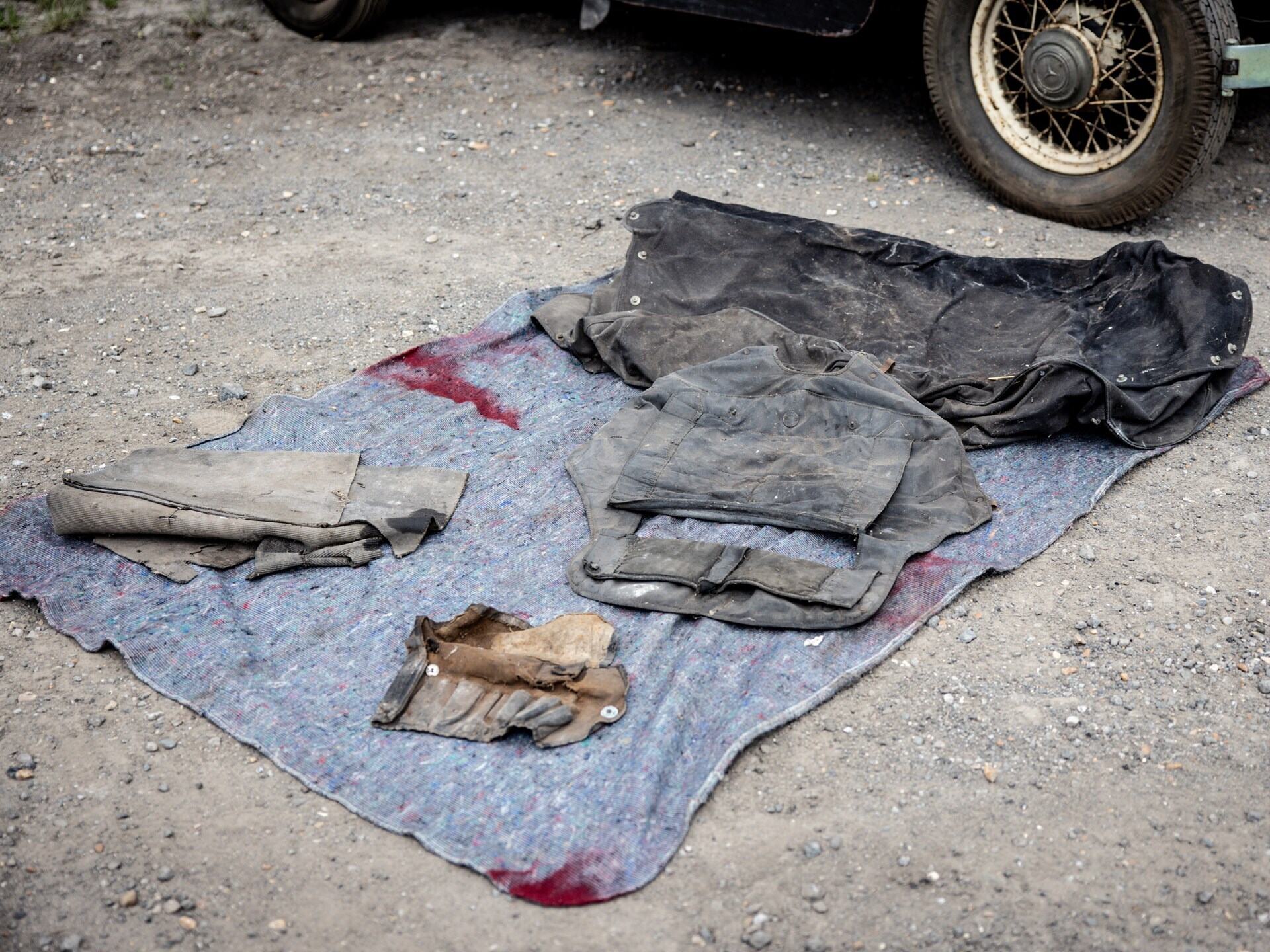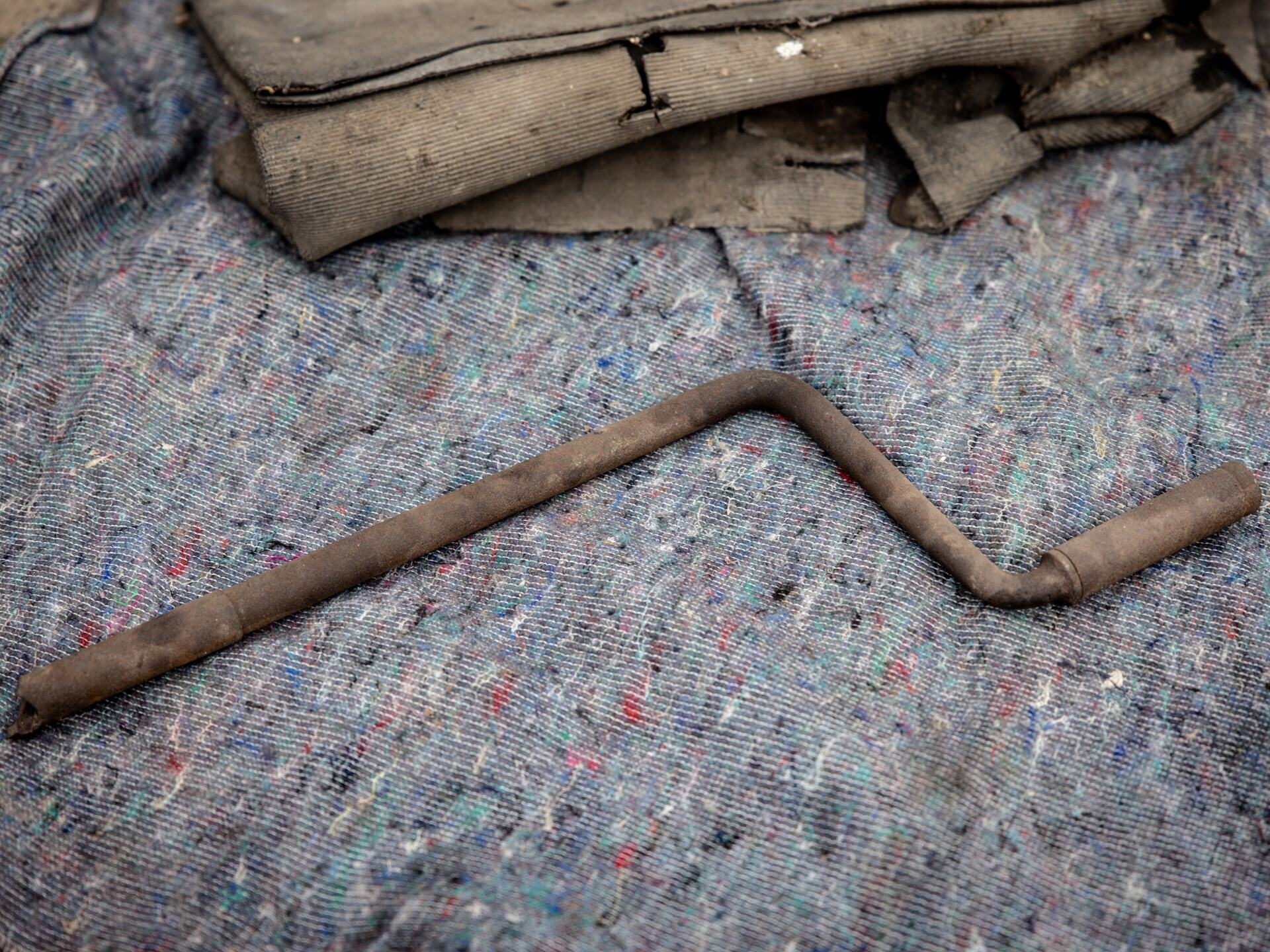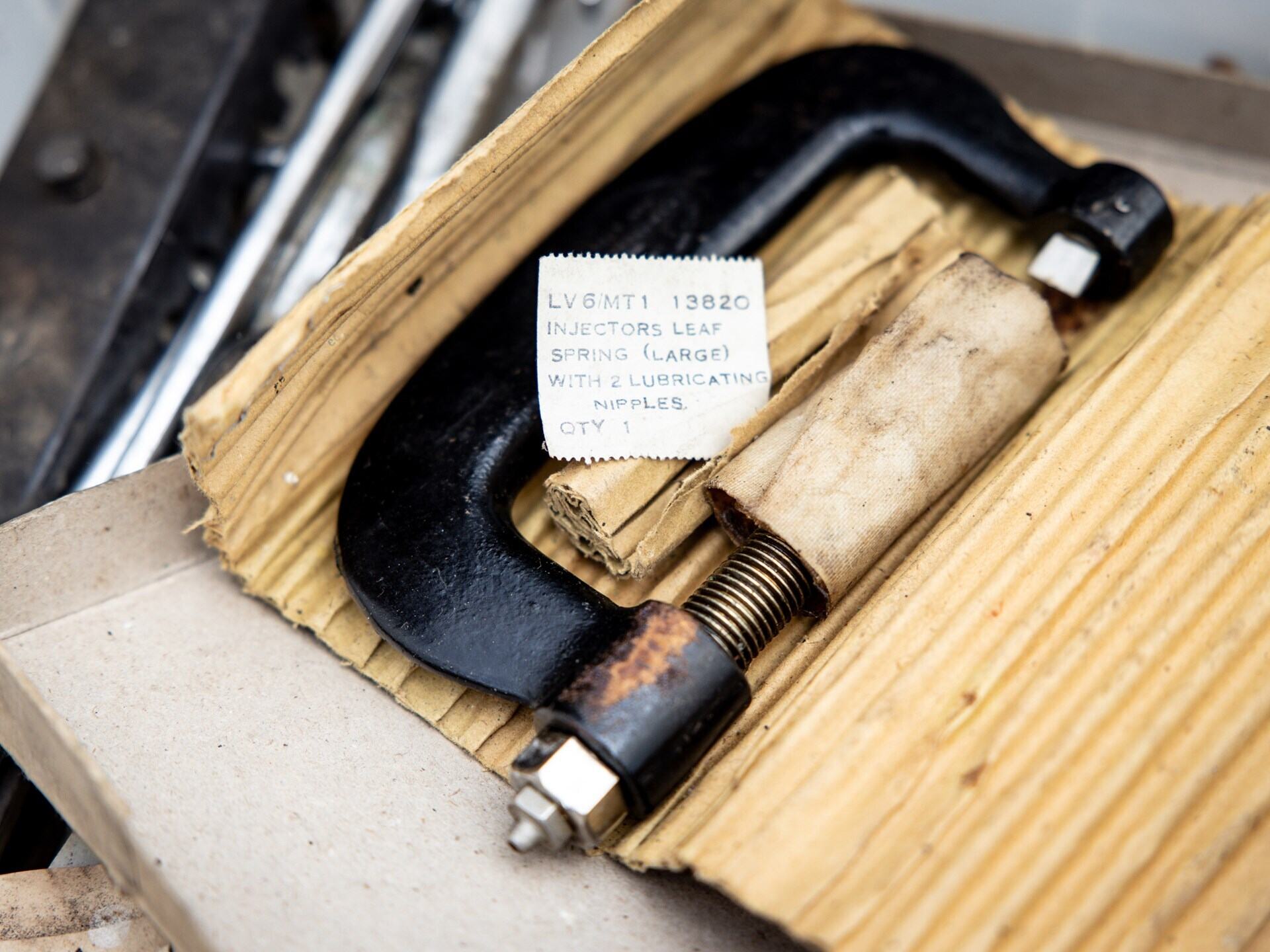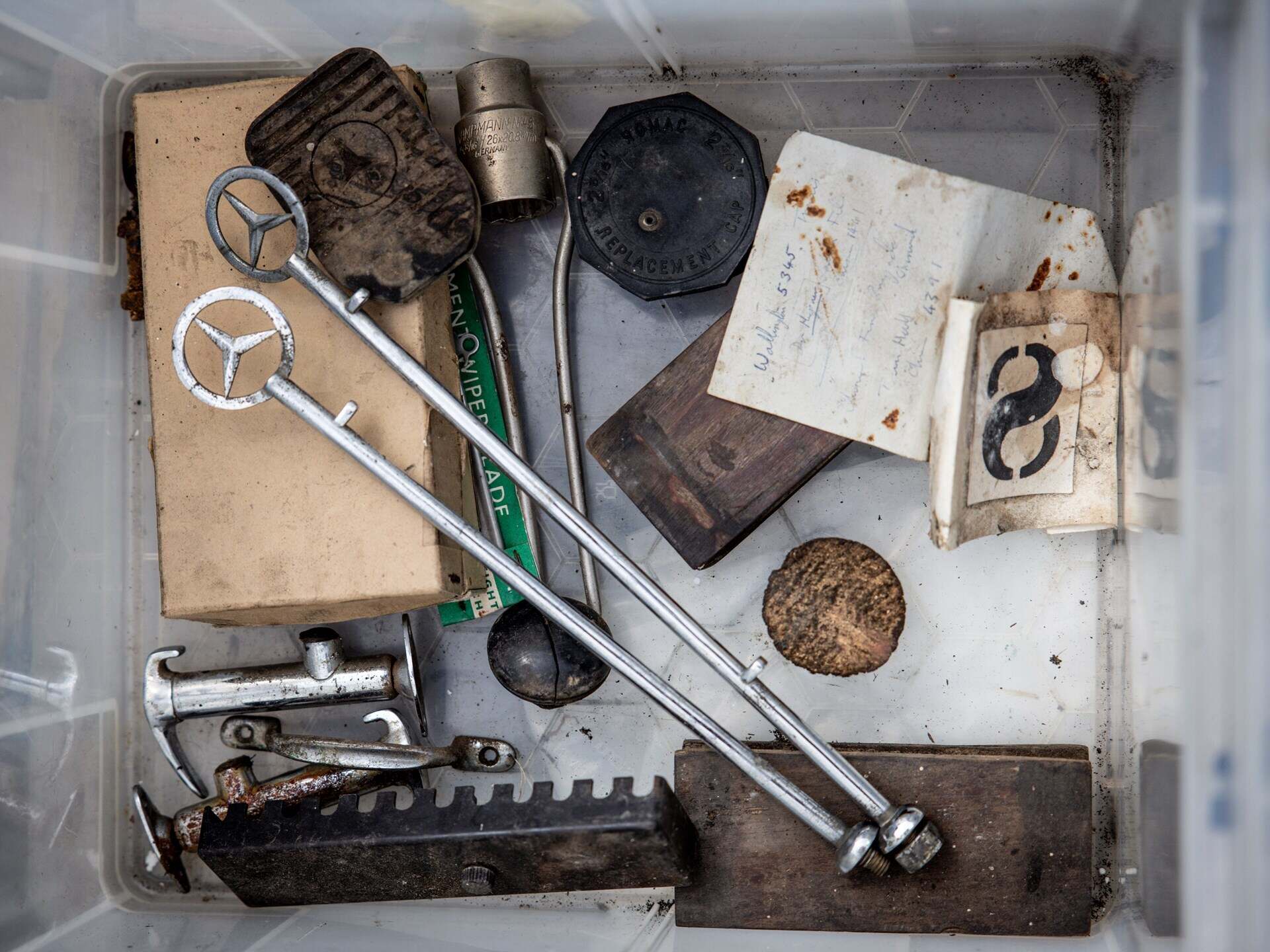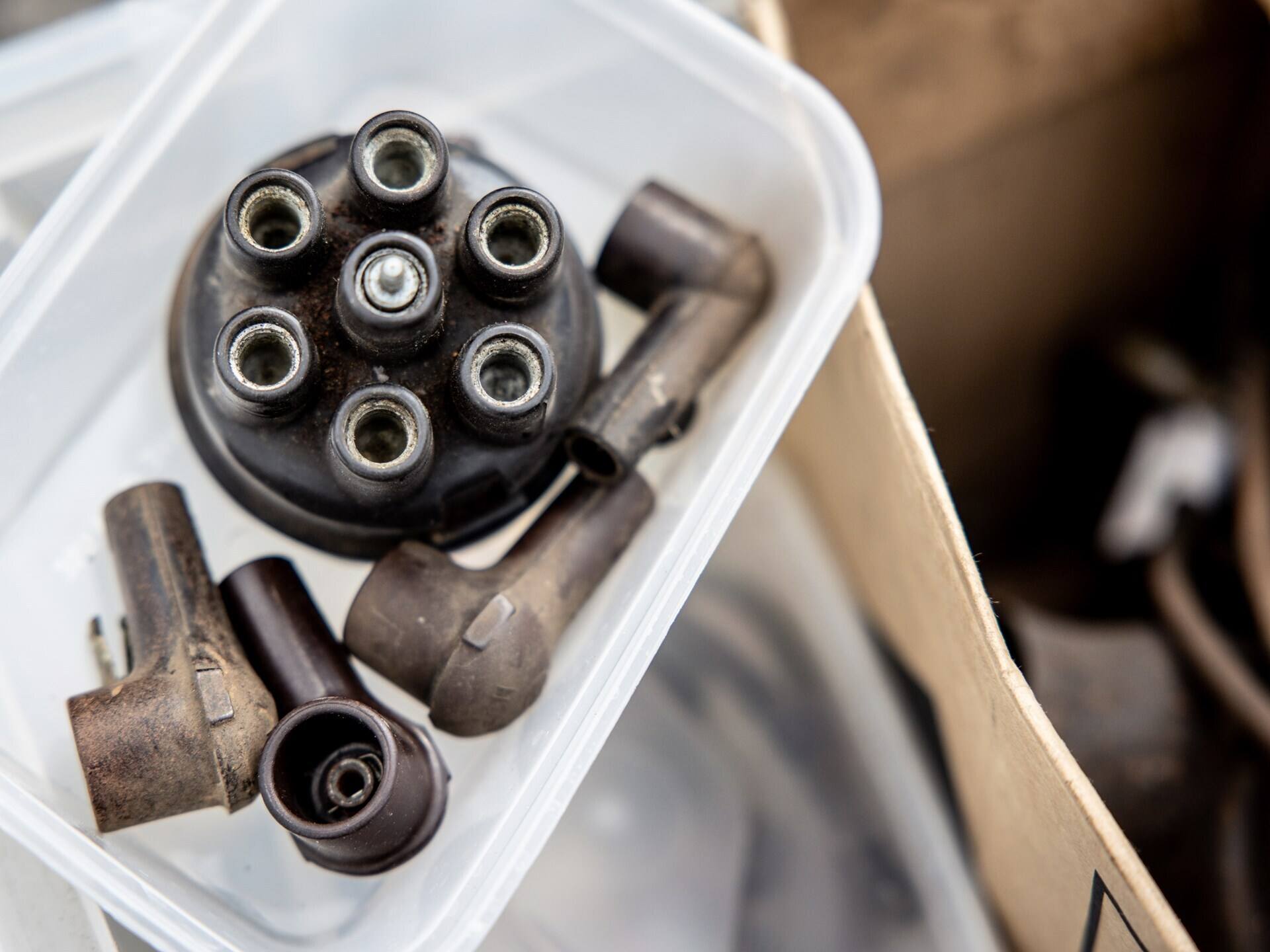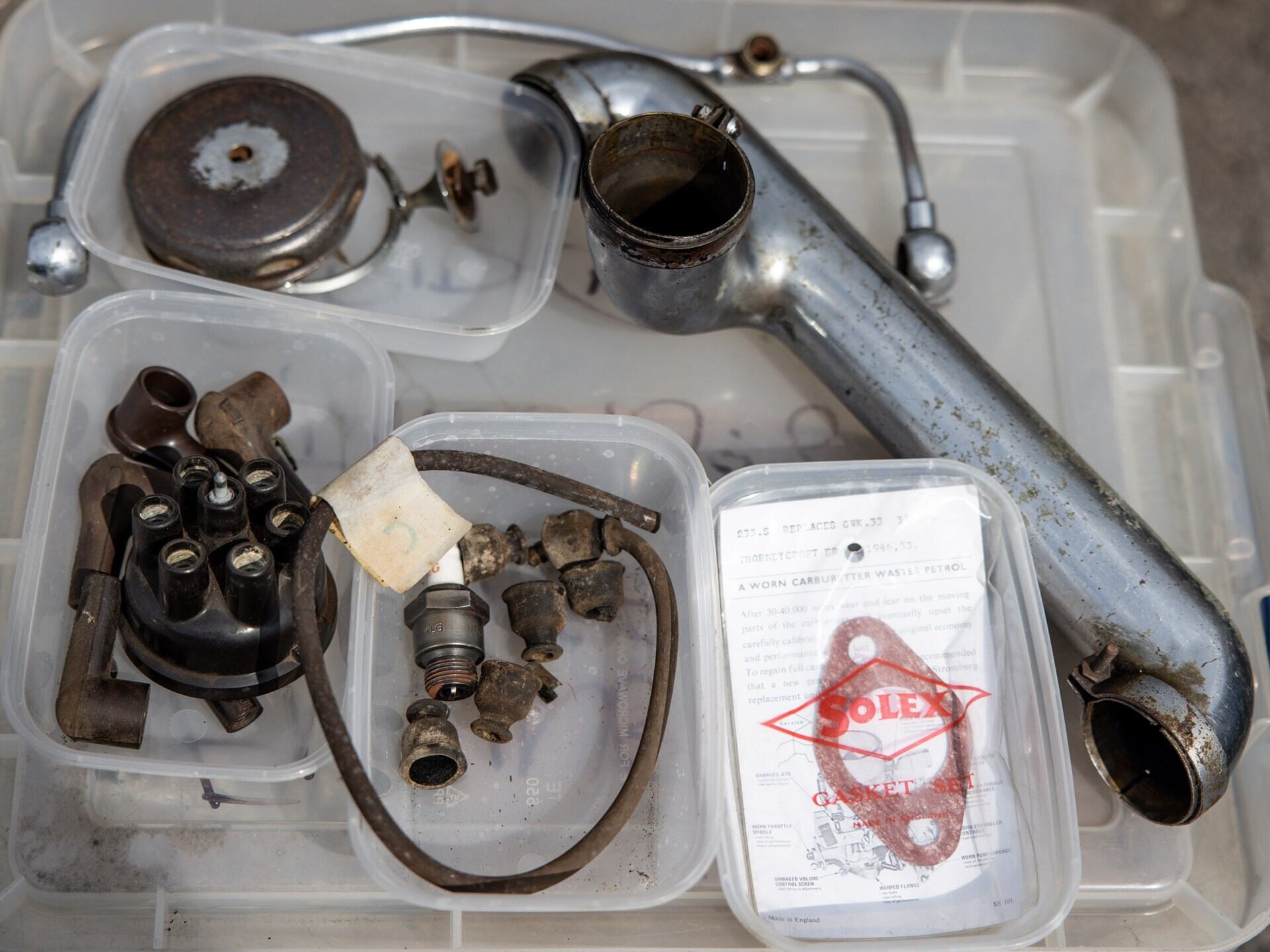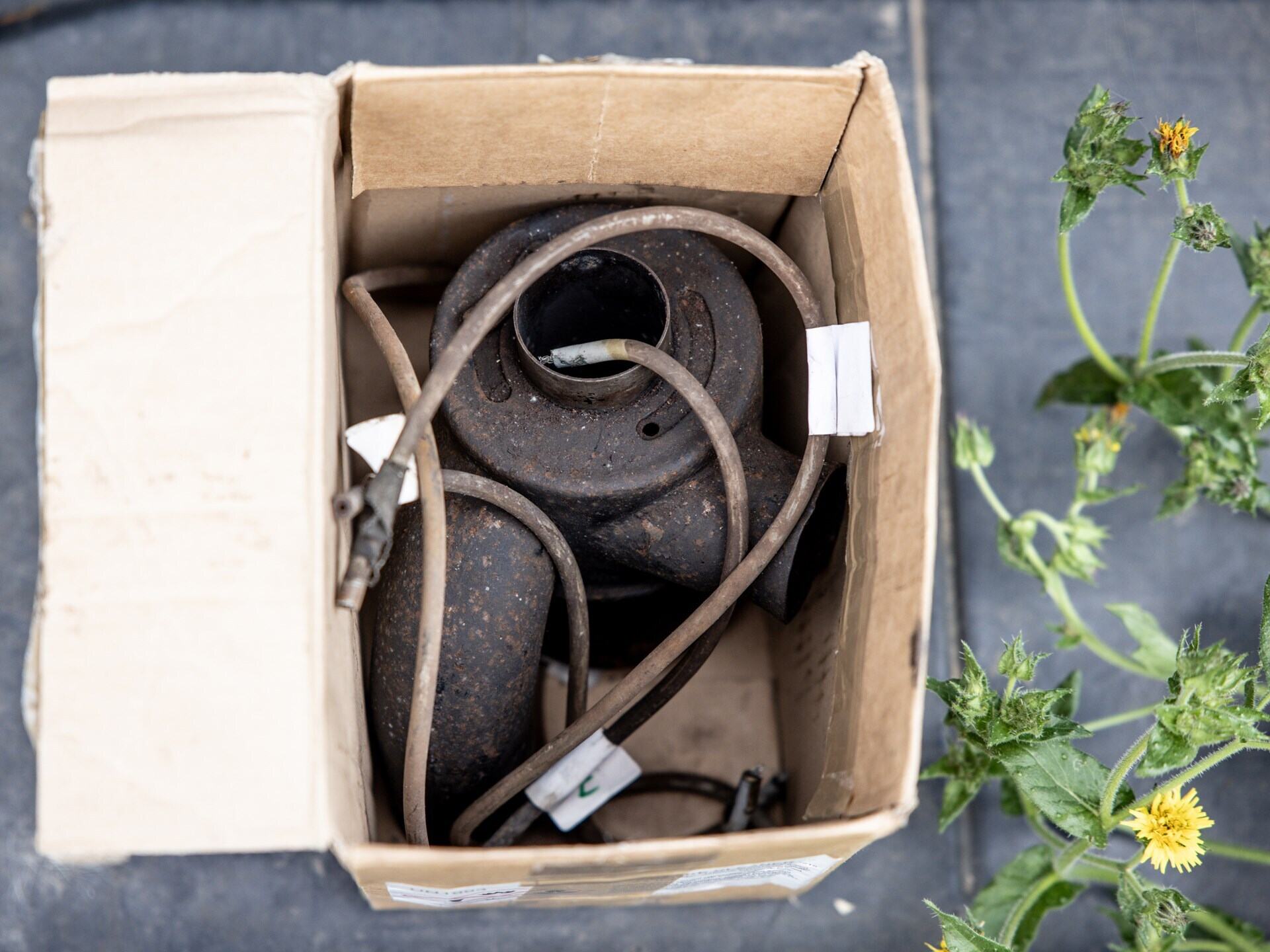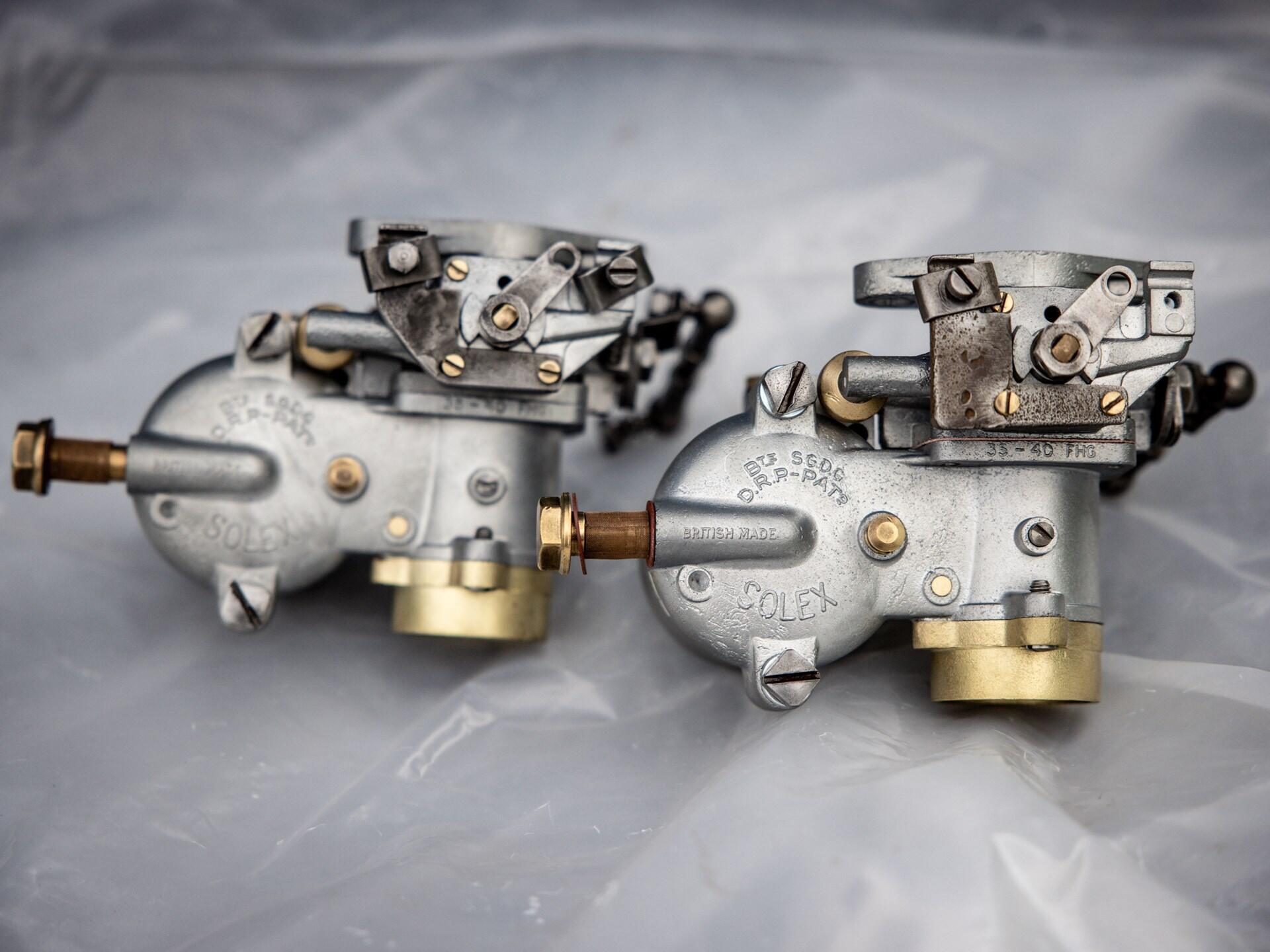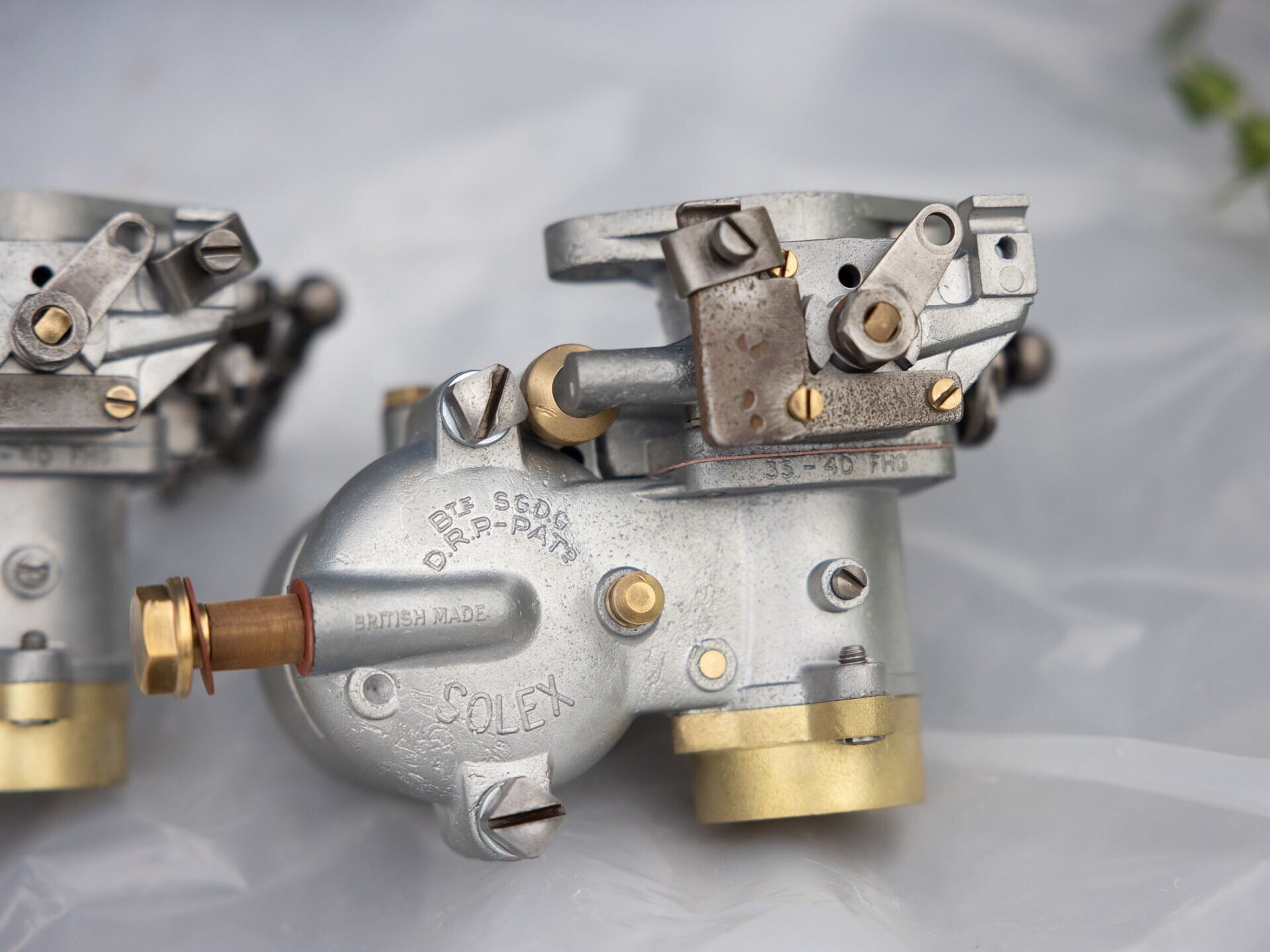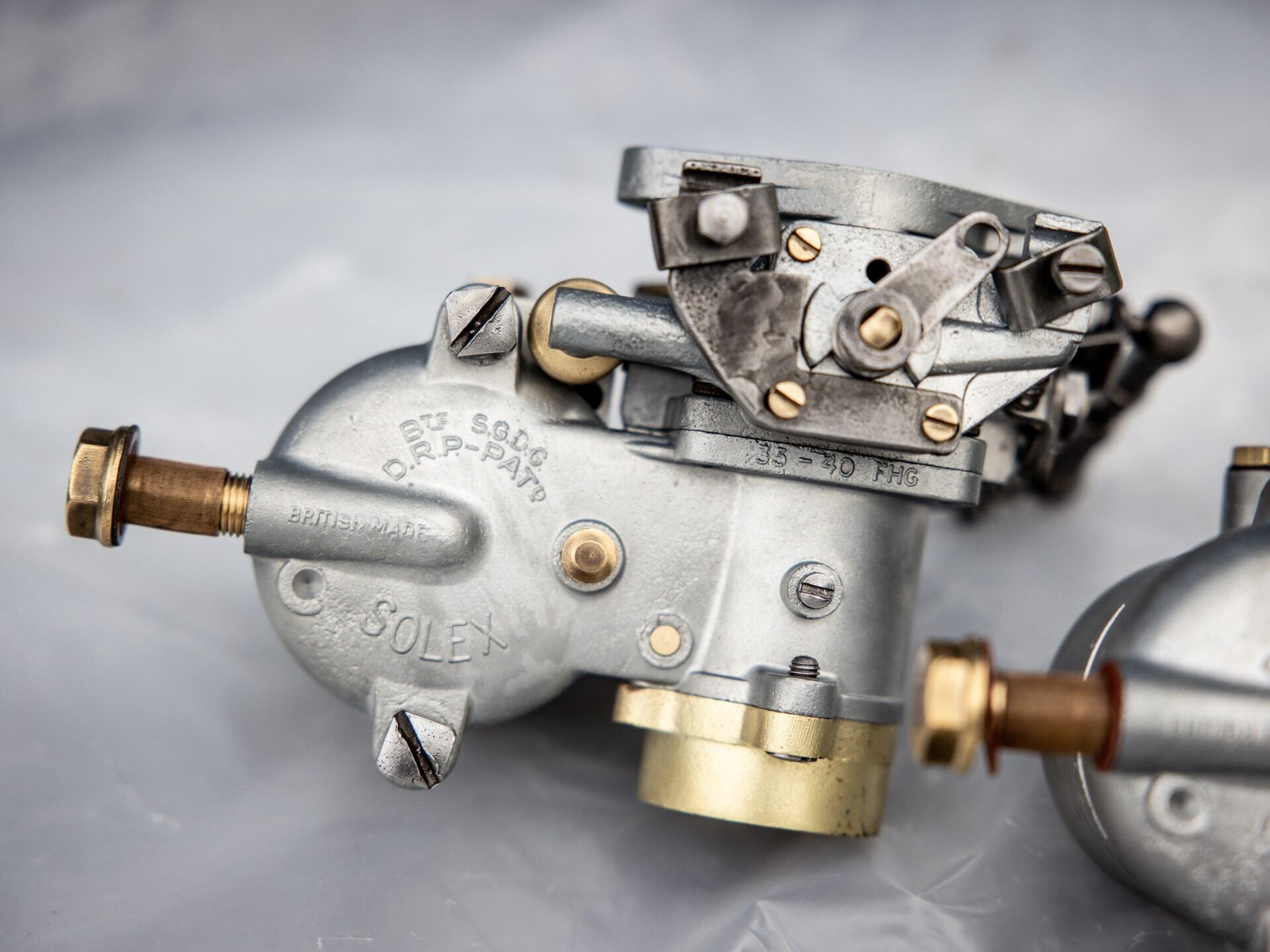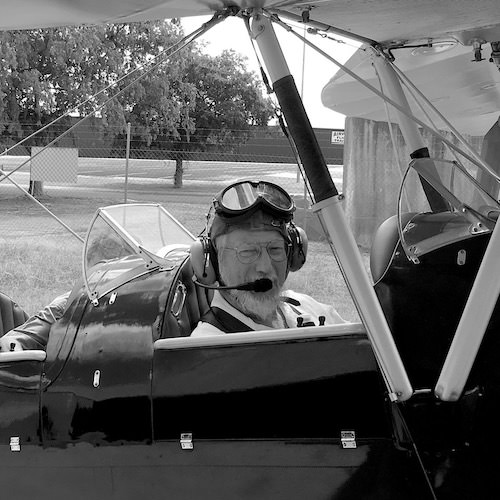 Jon Branch is the founder and senior editor of Revivaler and has written a significant number of articles for various publications including official Buying Guides for eBay, classic car articles for Hagerty, magazine articles for both the Australian Shooters Journal and the Australian Shooter, and he's a long time contributor to Silodrome.
Jon has done radio, television, magazine and newspaper interviews on various issues, and has traveled extensively, having lived in Britain, Australia, China and Hong Kong. His travels have taken him to Indonesia, Israel, Italy, Japan and a number of other countries. He has studied the Japanese sword arts and has a long history of involvement in the shooting sports, which has included authoring submissions to government on various firearms related issues and assisting in the design and establishment of shooting ranges.