A Pair of "Barn Find" Rifles
The Winchester Model 70 has long been called "The Rifleman's Rifle" since they hit the gun racks in gun dealers and hardware stores back in 1937. The Model 70 was, back then, considered an upgrade of Winchester's first bolt action offering, the Model 54, but it established for itself an enviable reputation in the hands of sportsmen all over the world. In the Model 70 Winchester had got it right and the rifle's reputation continued to gain over the decades up until 1964 after which Winchester did another "upgrade" in 1965 that promptly destroyed the good reputation of the Model 70 until the reintroduction of the Controlled Round Feed classic Model 70 in recent years.
You can find our article on the history of the Winchester Model 70 if you click here.
And you can find a far more detailed history in Roger Rule's "The Rifleman's Rifle" if you click here.

The Number "1" Rifle
It was back in 1937 when a man walked into a hardware store in Durango, Colorado and bought himself a Winchester Model 70 rifle in 30-06, although back then  the barrel was marked "30GOV'T06". As purchased the rifle was fitted with a Lyman aperture sight and it was to be his hunting rifle for the next 40 years. He had a Fecker 10x riflescope fitted to it, but the fact that its serial number was a simple "1" was not something that the gentleman thought anything of.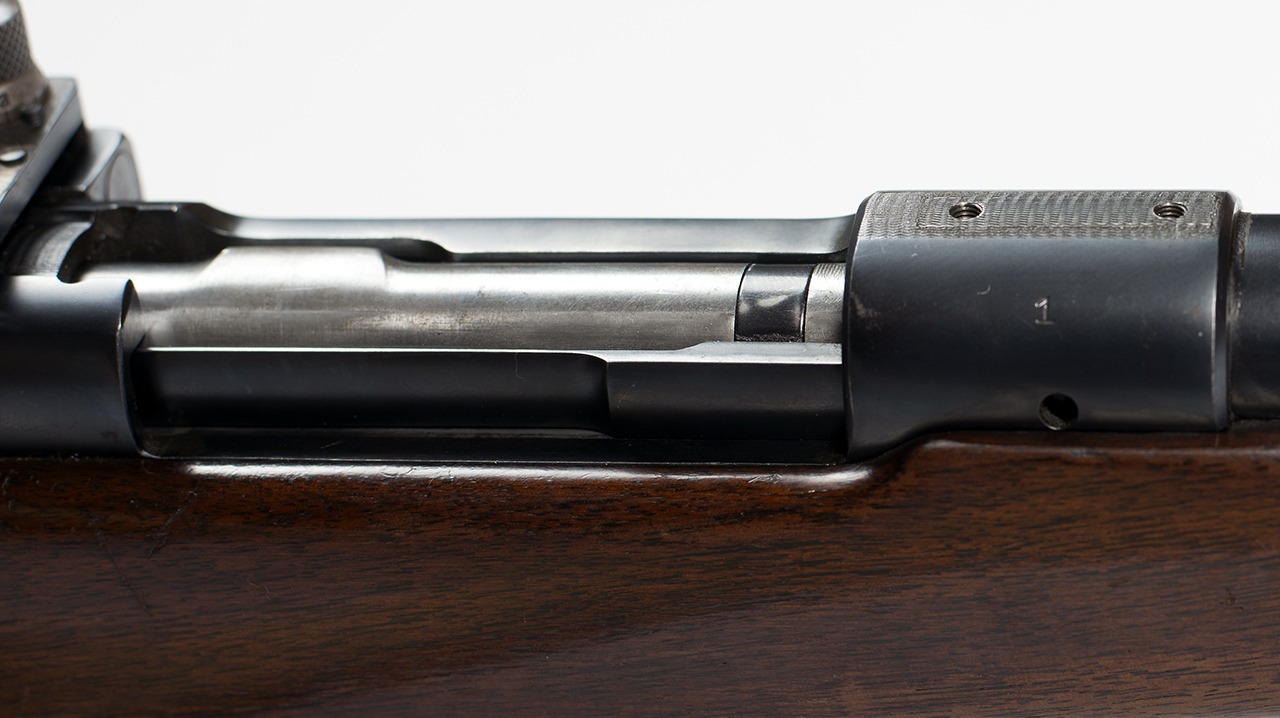 The rifle's owner periodically loaned the rifle to his nephew, Mark Worthington, and eventually gave it to him in 1977. Mark continued to hunt with it for another decade but he noticed the "1" stamped as the serial number and thought he might get that checked out sometime.

One day he was heading to a local pawnshop to get another rifle bore sighted and so he took the Model 70 along to see what reaction the pawnshop guy would have to it. The pawnshop dealer made him a four figure offer on the spot for it. Mark was not ready to sell it however and decided to do some research.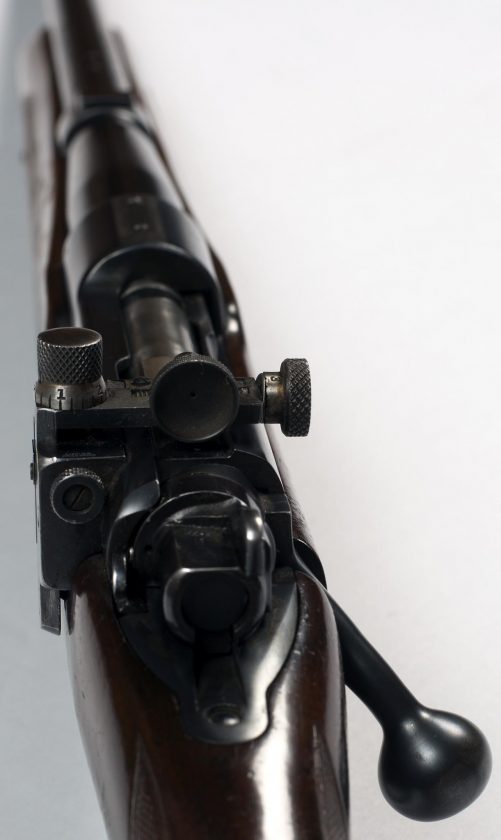 Mark did some research, which included acquiring Roger Rule's book "The Rifleman's Rifle", and then contacted a group of bona-fide Model 70 collectors and found that they were willing to make him some high five figure offers for it: it was then he realized he was in possession of a rather desirable "barn find" of a Winchester Model 70: sort of like a guy who finds an antique Ferrari in his barn.
The Number "2" Rifle
It was in November 1979 that Mrs Ethel M. Lied wrote to Winchester to enquire about the history of a Model 70 in her possession which carried the serial number "2". She received a reply from the Director, Marketing, Mr. Richard M. Pelton dated March 6th, 1980 telling her that the receiver of rifle number "1" was made on January 20th, 1936 but complete rifles were not made until 1937.

After this communication the rifle was sold to Roger Rule who featured it in his book along with a picture of the factory letter. Subsequently the Number "2" rifle was offered for sale and purchased by the owner of rifle Number "1", so he then had both in his possession.

The Number "2" rifle is a standard Model 70 of the period, also chambered in 30-06, and fitted with the factory standard open sights, but has also been drilled and tapped for riflescope mounts.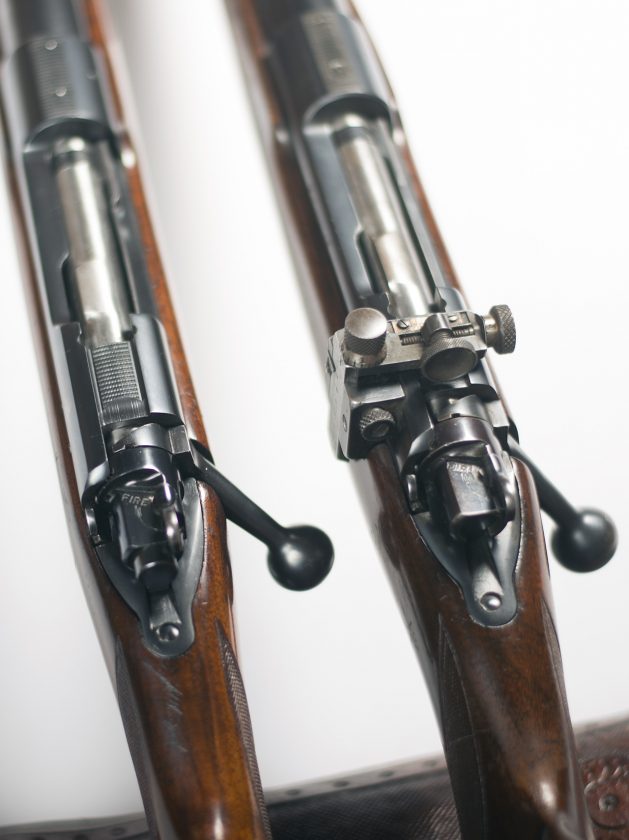 Conclusion
These two historic Winchester Model 70 rifles bearing serial numbers "1" and "2" are now being offered for sale by Sportsman's Legacy. You will find the sale page with further details if you click here.
The price is set at USD$1,750,000.00
So if you are looking to own the first two Model 70's ever made then these are of interest to you. But also, if you have an old Pre-64 Model 70 sitting in your rifle cabinet you might just want to check its serial number to see if it might be a collector's item. Your "I have this old Model 70" might just be worth rather more than you expect.

Picture Credits: All pictures courtesy Sportsman's Legacy.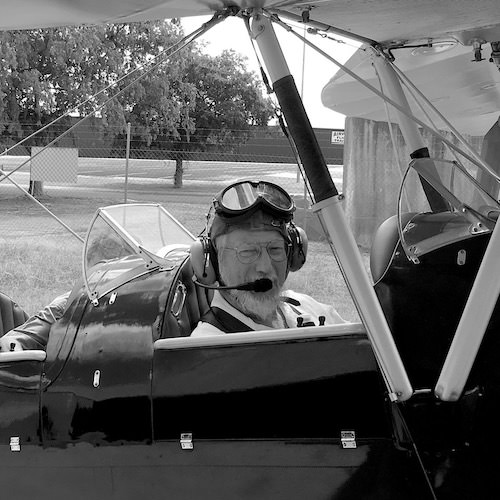 Jon Branch is the founder and senior editor of Revivaler and has written a significant number of articles for various publications including official Buying Guides for eBay, classic car articles for Hagerty, magazine articles for both the Australian Shooters Journal and the Australian Shooter, and he's a long time contributor to Silodrome.
Jon has done radio, television, magazine and newspaper interviews on various issues, and has traveled extensively, having lived in Britain, Australia, China and Hong Kong. His travels have taken him to Indonesia, Israel, Italy, Japan and a number of other countries. He has studied the Japanese sword arts and has a long history of involvement in the shooting sports, which has included authoring submissions to government on various firearms related issues and assisting in the design and establishment of shooting ranges.