Capable of 100km/hr (62mph) driven by its twin 390 hp, 7,982 cc BPM Vulcano 400 V-8 engines this Riva Ferrari 32 is a boat for someone who really appreciates the combination of not only power, but handling created by Riva's superb hydrodynamics.
This Riva Ferrari 32 made in 1990 is coming up for auction at Sotheby's Monaco Auction on 14th May 2016 and is to be sold without reserve.
You will find the Sotheby's auction page for this boat if you click here.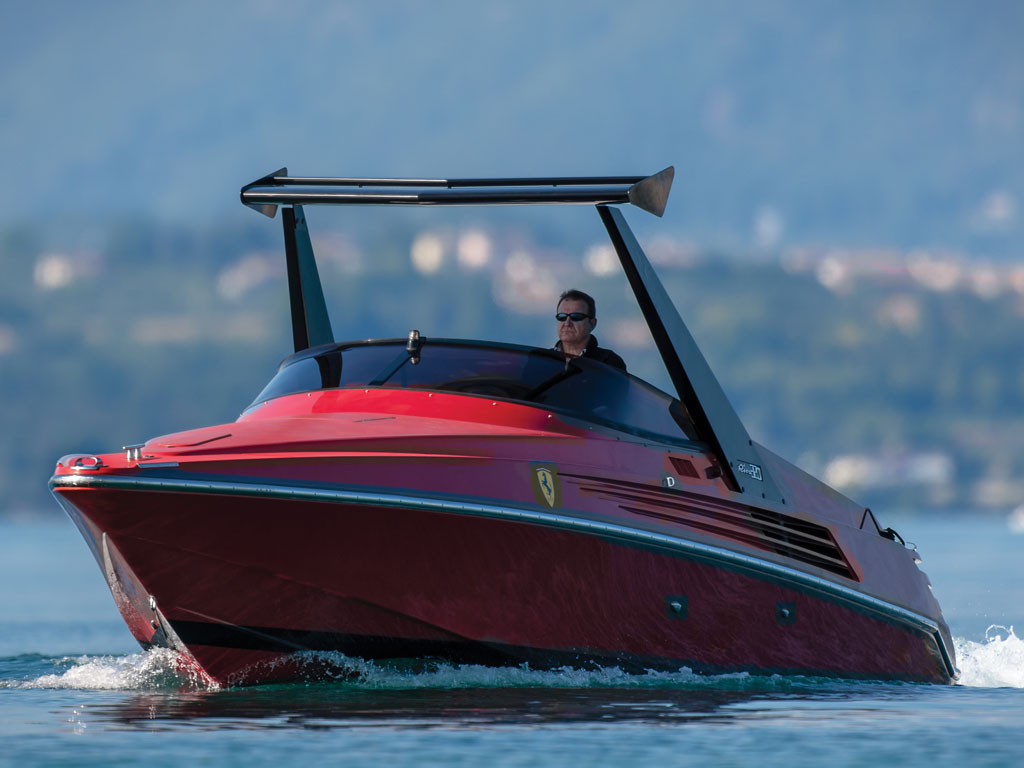 The melding of Riva water borne expertise and Ferrari sports style makes this boat highly desirable. It is a water going Ferrari with all the speed and excitement that goes with it, and because of its Riva heritage it possesses impeccable behavior.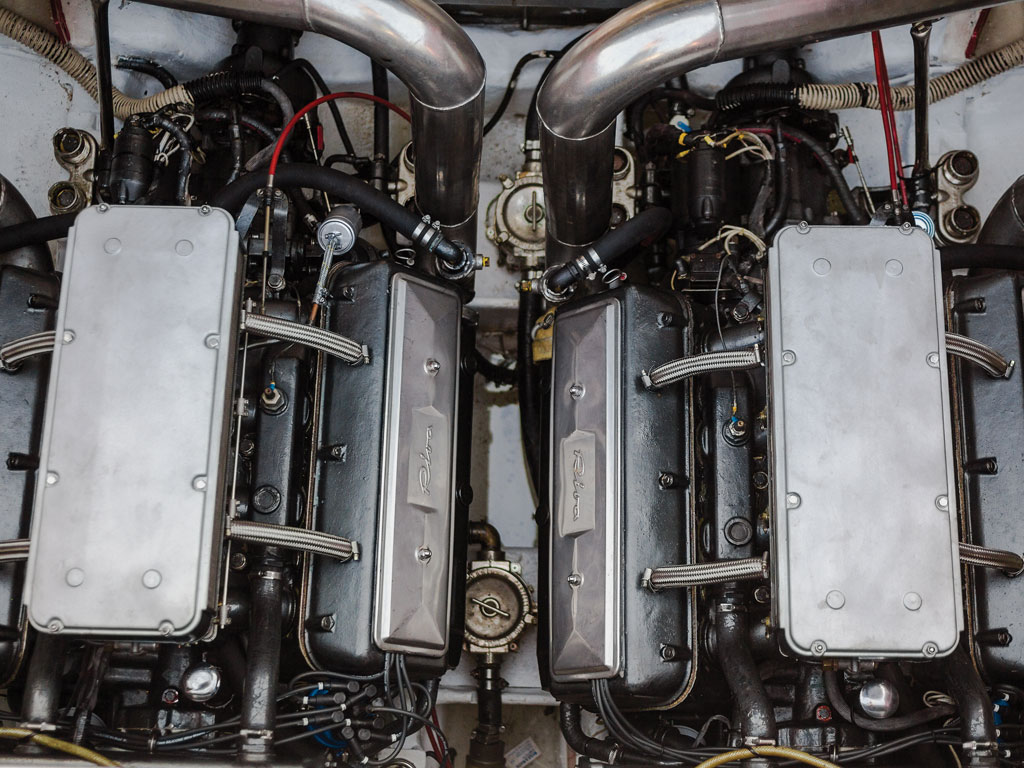 The Italian boat builder Riva, probably best known for their Aquarama speedboats, have a long tradition of creating some of the best engine powered boats ever encountered. If ever the name Ferrari was to appear on a boat it really could only go onto something that came out of Riva's design and workshops.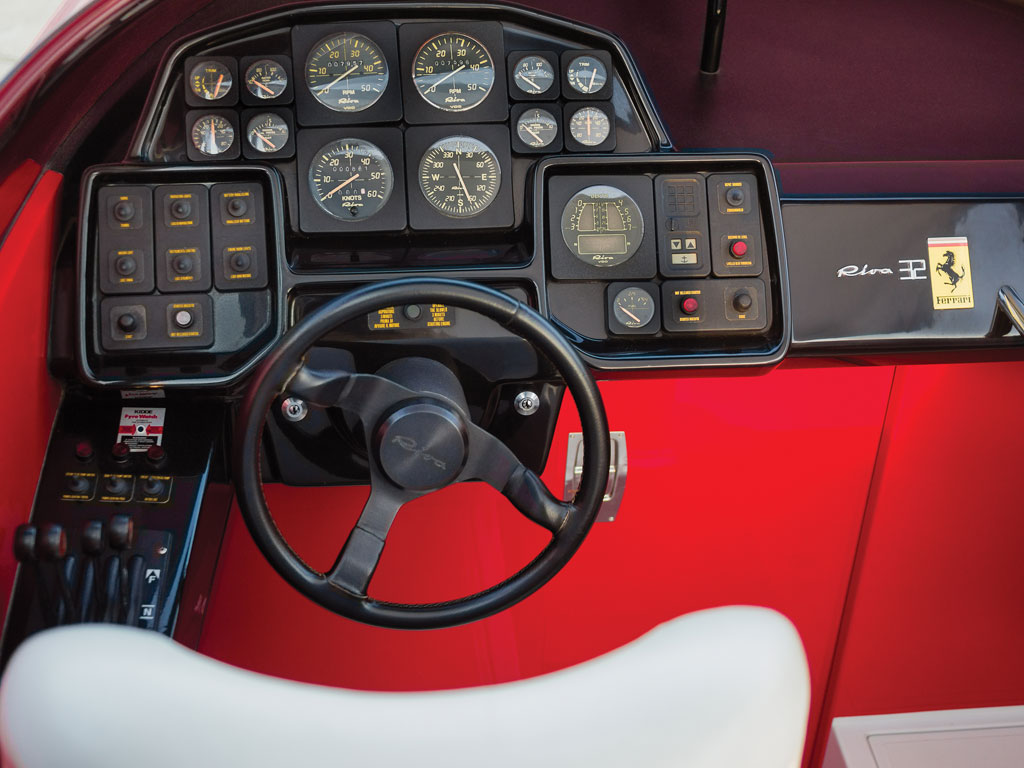 Riva are to speed boats what Ferrari is to sports cars. Riva boats not only boast the best handling qualities when compared to pretty much anything else, but they also are "Rolls Royce" quality in their construction and equipment.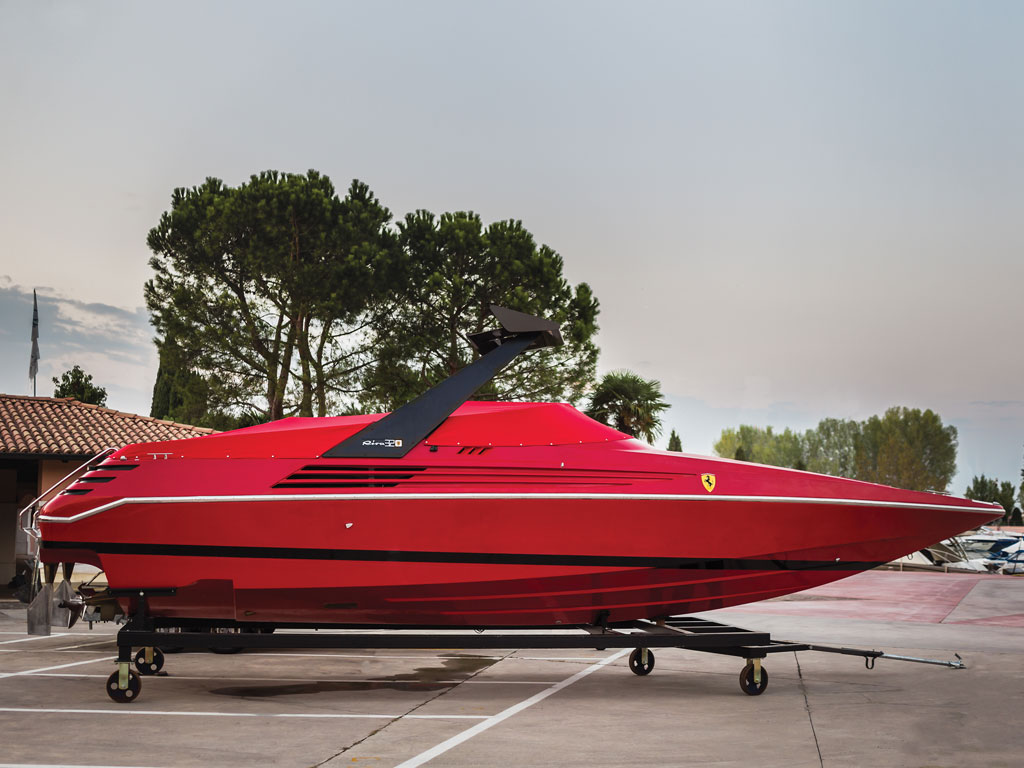 Of the thirty Ferrari Riva 32 ever made this boat is the twenty eighth. Thirty two feet long with a spacious forward cabin nestled just ahead of the twin 390hp engines that produce a combined 780hp this craft adds a whole new dimension to the concept of "speed boat". Something accentuated by its Ferrari Corsa Red finish.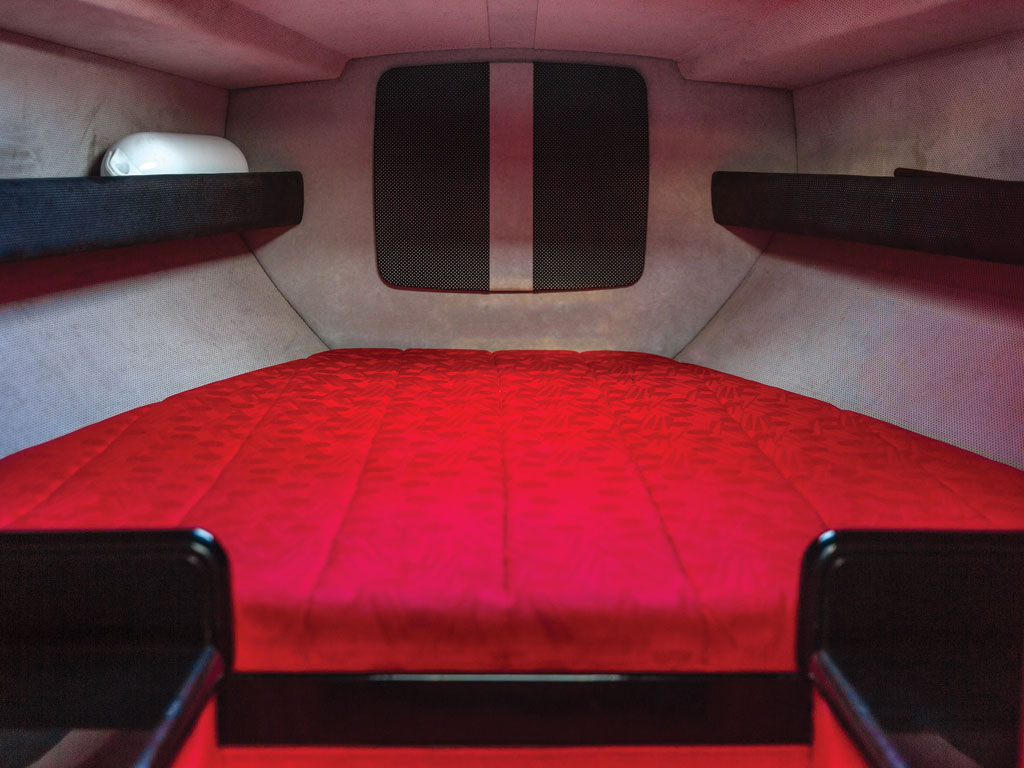 Speed, comfort, and handling like a Ferrari sports car on water. What more could you desire? Perhaps a bottle of Louis Roederer Cristal Brut and some canapés to nibble on?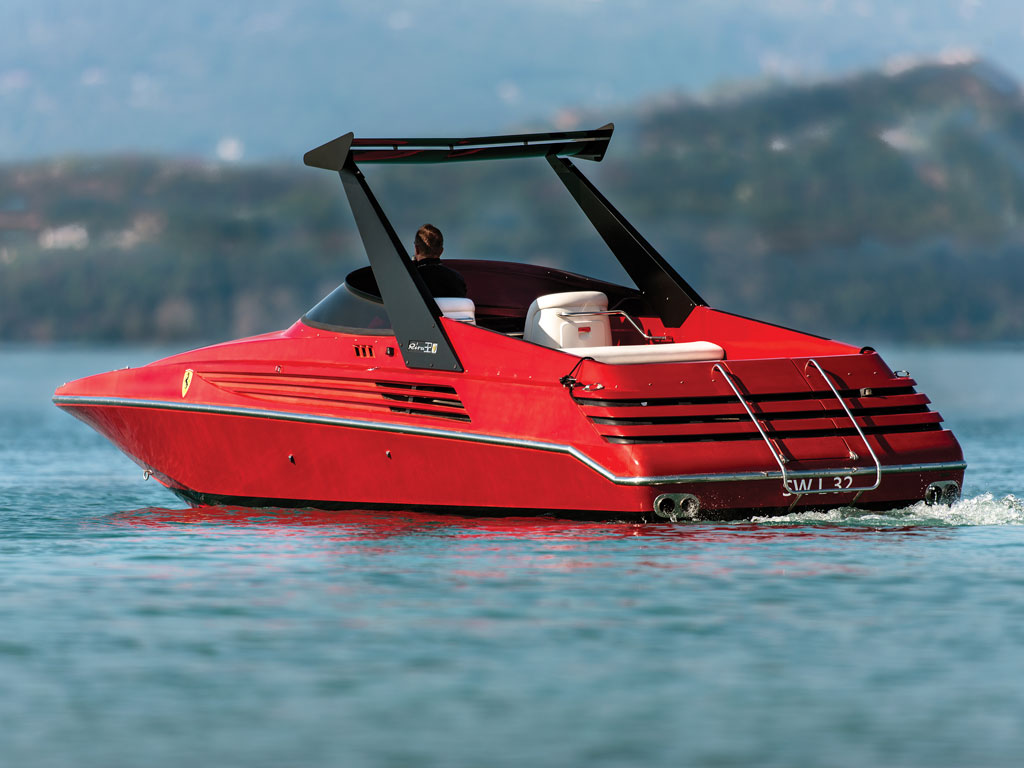 (All pictures courtesy RM Sotheby's).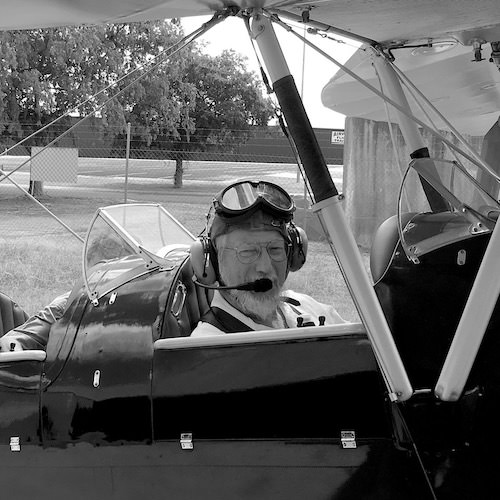 Jon Branch is the founder and senior editor of Revivaler and has written a significant number of articles for various publications including official Buying Guides for eBay, classic car articles for Hagerty, magazine articles for both the Australian Shooters Journal and the Australian Shooter, and he's a long time contributor to Silodrome.
Jon has done radio, television, magazine and newspaper interviews on various issues, and has traveled extensively, having lived in Britain, Australia, China and Hong Kong. His travels have taken him to Indonesia, Israel, Italy, Japan and a number of other countries. He has studied the Japanese sword arts and has a long history of involvement in the shooting sports, which has included authoring submissions to government on various firearms related issues and assisting in the design and establishment of shooting ranges.