When Donald Healey's personal Austin-Healey was advertised for sale after he had enjoyed it for around ten years the newspaper advertisement described the car as follows: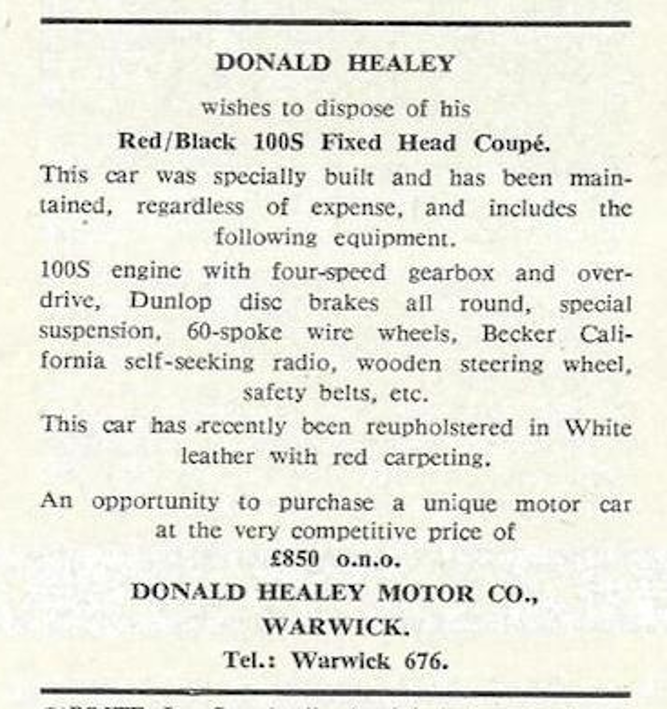 I suspect that no-one reading that advertisement at that time really thought about the significance of this piece of British sports car history that was quietly being offered for sale. And even though back then eight hundred and fifty pounds was rather a lot of money for most people we look back on this, with benefit of hindsight, and wish we had shelled out the money and purchased the car.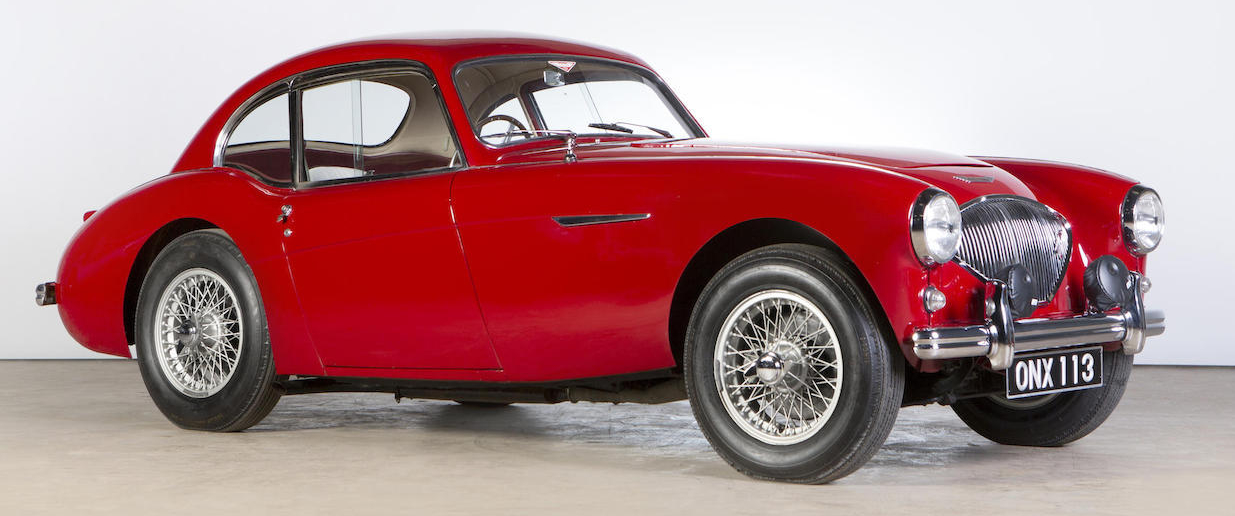 Donald Healey's personal car was one of two coupés custom built at the factory as potential production cars. One was painted blue and the other red, the red one having turned out to be rather prettier so it was adopted by Donald Healey for his personal use. That personal use meant that the car was used as a developmental test bed for the modifications and improvements that needed to be trialed before they were incorporated into production cars. So this car, registration number ONX 113, was one of those test beds. Observant readers will already have noticed that in the old black and white photograph at the head of this post ONX 113 is fitted with the drum brakes of the early model Austin-Healey 100's whereas in the pictures of the car as it now is, as seen in the colour photographs above and below, it has disc brakes.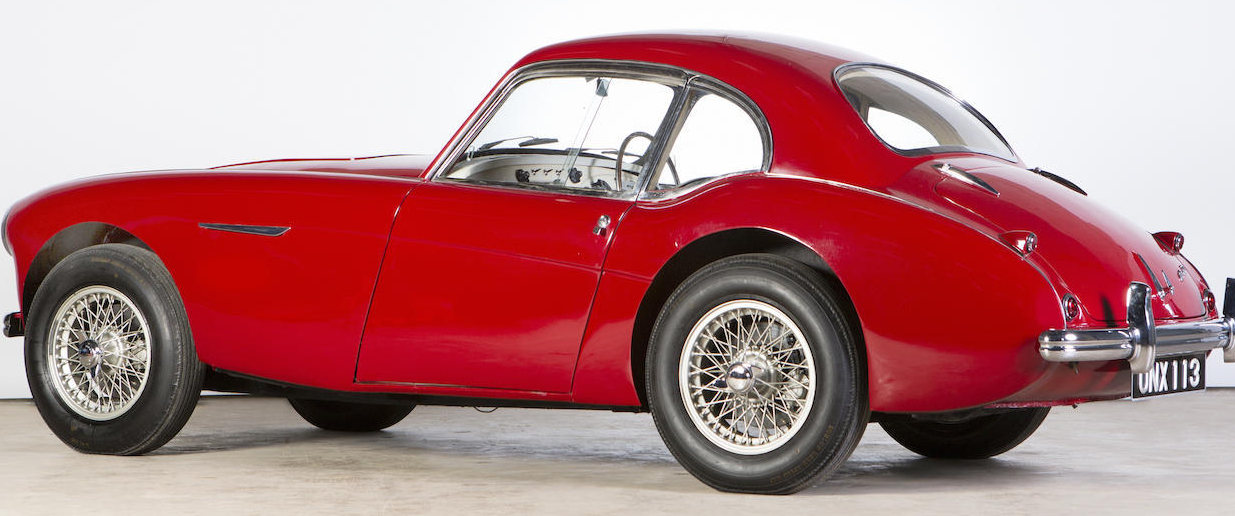 But the acquisition of disc brakes was by no means the only factory modification that ONX 113 received. When development of the Austin-Healey 100S was undertaken Donald Healey's ONX 113 was partly re-built to 100S specifications, so it sports the in-line four cylinder engine with the full 100S engine modifications. As the four cylinder Austin-Healeys are generally regarded as somewhat better handling than their six cylinder siblings, simply because the four cylinder engine keeps the engine weight a bit further to the rear and thus tends to get closer to the ideal 50/50 front to rear weight distribution, this car can be expected to handle just as sweetly as any Austin-Healey is capable.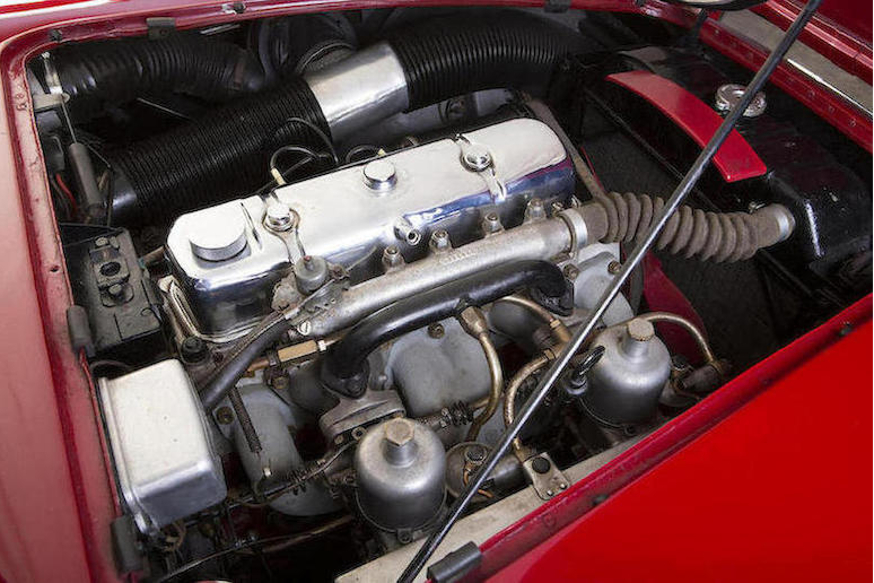 The 100S engine produced 132bhp at 4700rpm and the cylinder head was made of aluminium instead of the iron of the standard cars. Donald Healey's coupé did not share all the weight saving features of the actual 100S cars however, it retained the electric overdrive that compliments it's four speed gearbox for example whereas the 100S was not fitted with the electric overdrive to cut down weight, but ONX 113 did get the four wheel disc brakes of the 100S and it is noteworthy that the Austin-Healey 100S was the first production car in the world to be fitted with four wheel disc brakes.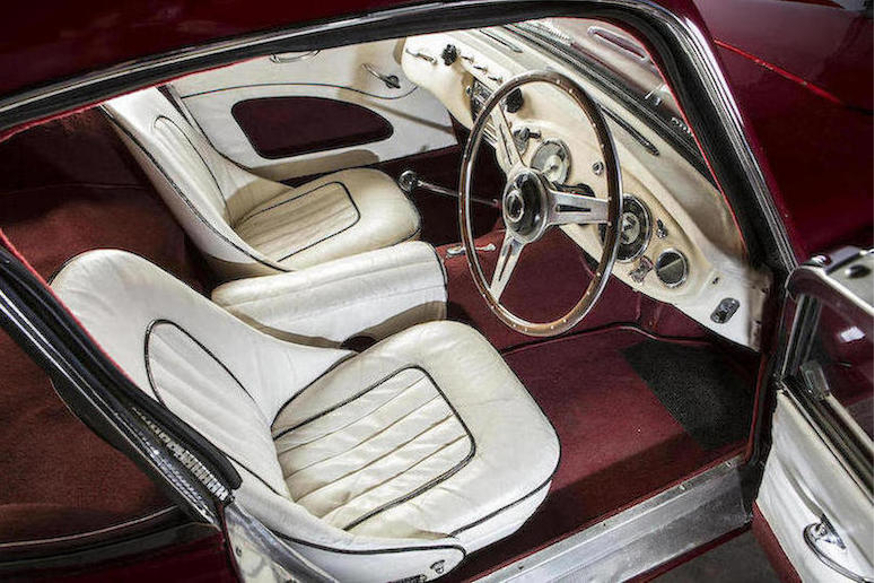 This car that has spent many years in the collection of Arthur Carter is coming up for auction by Bonhams at their Bond Street Sale on 6th December 2015 at New Bond Street, London, UK. It is a unique opportunity to acquire a unique car with a personal connection to one of the most prominent men in British motor car manufacture, and British motor sport.
You will find the Bonhams auction page for this car if you click here.
You can also find Peter Garnier's book "Donald Healey: My World of Cars" written in collaboration with Brian Healey and with forward by Carrol Shelby if you click here.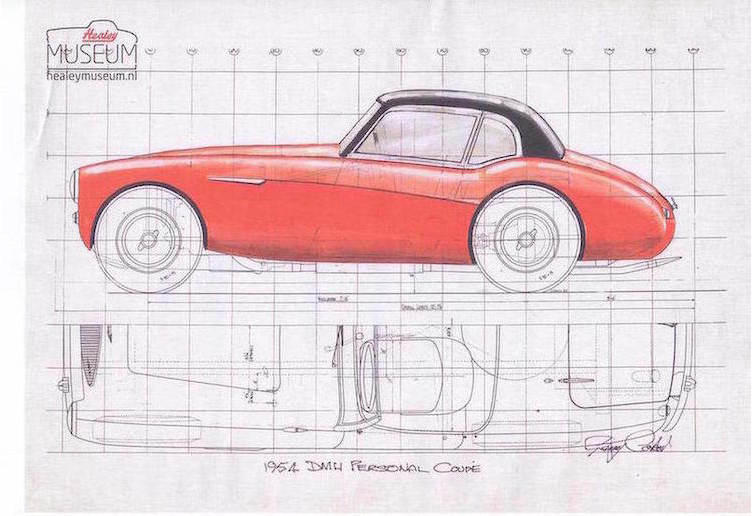 (All images courtesy Bonhams)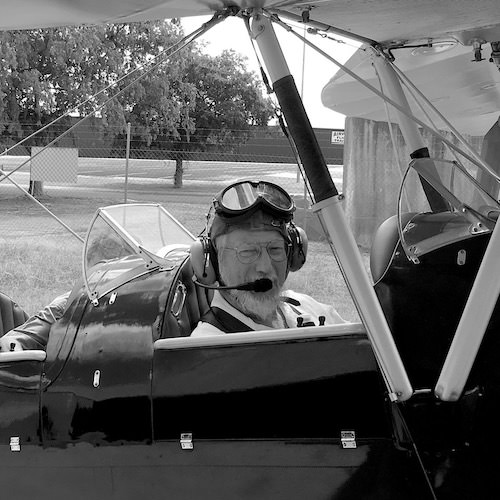 Jon Branch is the founder and senior editor of Revivaler and has written a significant number of articles for various publications including official Buying Guides for eBay, classic car articles for Hagerty, magazine articles for both the Australian Shooters Journal and the Australian Shooter, and he's a long time contributor to Silodrome.
Jon has done radio, television, magazine and newspaper interviews on various issues, and has traveled extensively, having lived in Britain, Australia, China and Hong Kong. His travels have taken him to Indonesia, Israel, Italy, Japan and a number of other countries. He has studied the Japanese sword arts and has a long history of involvement in the shooting sports, which has included authoring submissions to government on various firearms related issues and assisting in the design and establishment of shooting ranges.