Have you ever noticed that it is often some of the best motorcycles (and cars) that are made in limited production small numbers for short periods of time. The Healey 1000/4 is one of these. When created in 1971 this 1000cc motorcycle tipped the scales at 355lb and so was lighter than the Honda 250cc of the same year. Yet its 1 liter four cylinder engine produced a nicely sufficient 52bhp @ 6,000rpm giving the bike a top speed of 126mph.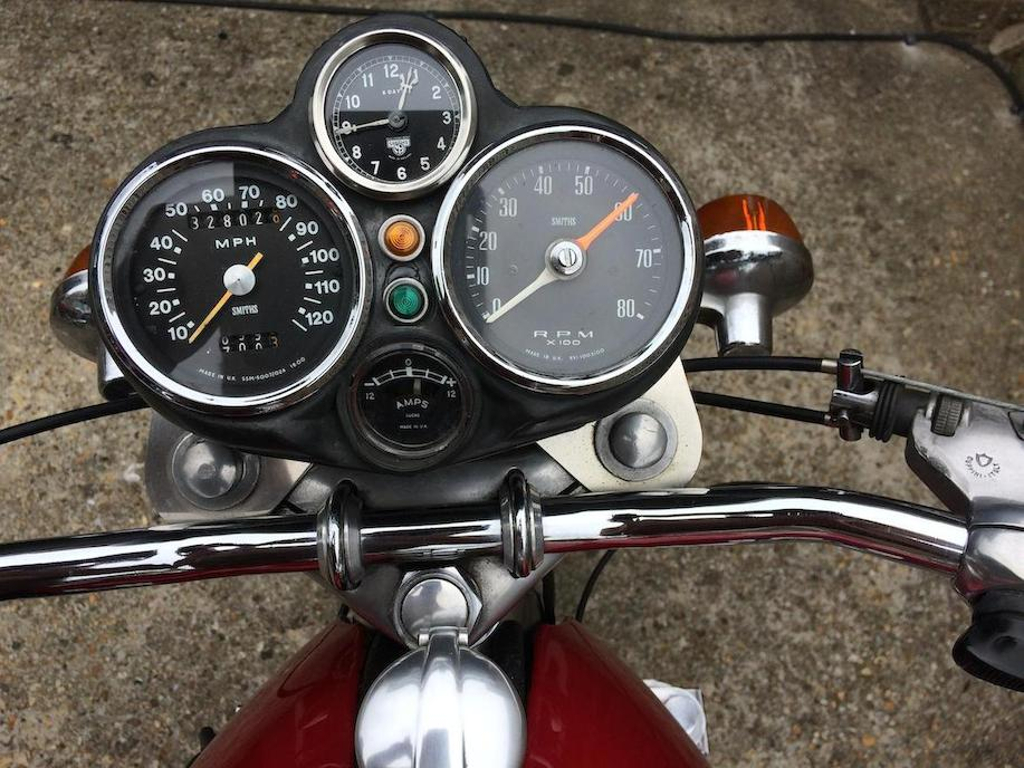 The Healey 1000/4 was a creation of George and Tim Healey who were devoted Ariel Square Four fans. So when production of the Ariel Square four was ended the two bought up as many Ariel Square four parts as they could and set about creating the ultimate Ariel Square Four motorcycle. George and Tim had a good deal of experience modifying and improving the Ariel Square Four engine having been working on them for a period of years to set bikes up for racing and sprint (i.e. drag strip). For sprint bikes they had made a supercharged version which managed to double the engine's original power.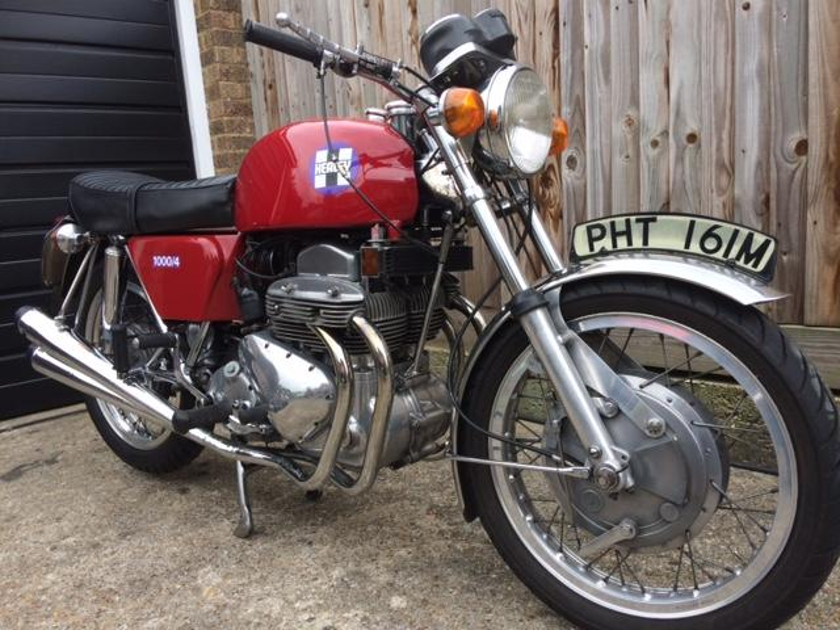 The original square four engine was designed way back in 1928 by British engineer Edward Turner when he was unemployed and looking for a job. He trekked around the established motorcycle manufacturers showing his unique engine but only Ariel were interested. So Edward Turner gained employment with Ariel and their Square Four was one of the top British motorcycles ever made. That the Square Four engine was so good that it continued from 1928 right through into the 1970's tells us that it was an engine that commanded a great deal of respect.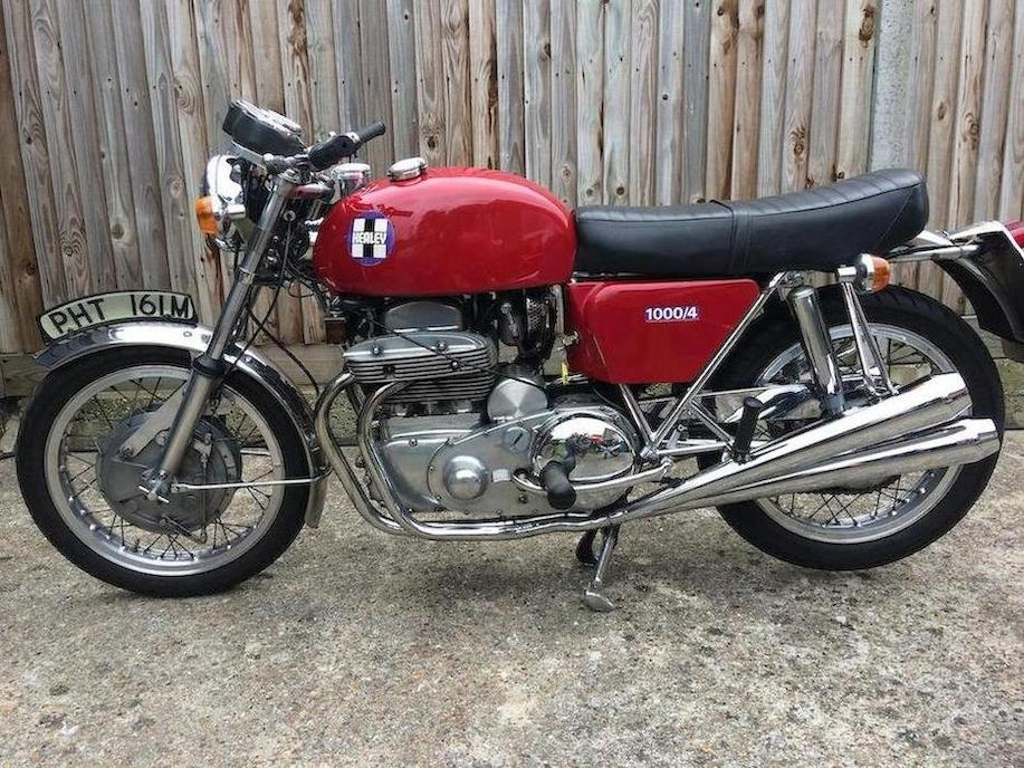 The Healey brothers wanted the best possible frame for their motorcycle and so approached a man named Roger Slater who had acquired the manufacturing rights to Fritz Egli's tubular spine frame design. The Egli frame was the state of the art frame on which to build the lightest and stiffest possible motorcycle. The front forks came from a company called Metal Profiles whilst the early bikes drum brake assemblies were sourced from Italy. The end result was a bike that weighed 80lb less than the late model Ariel Square Fours and had about 20% more power with greatly improved handling. This was a genuine all British super bike.
The Healey brothers improvements to Edward Turner's dry sump Square Four engine included an oil cooler and improvements to the lubrication of the engine such as an improved oil pump and larger oil filter. The oil was stored in the tubular Egli frame.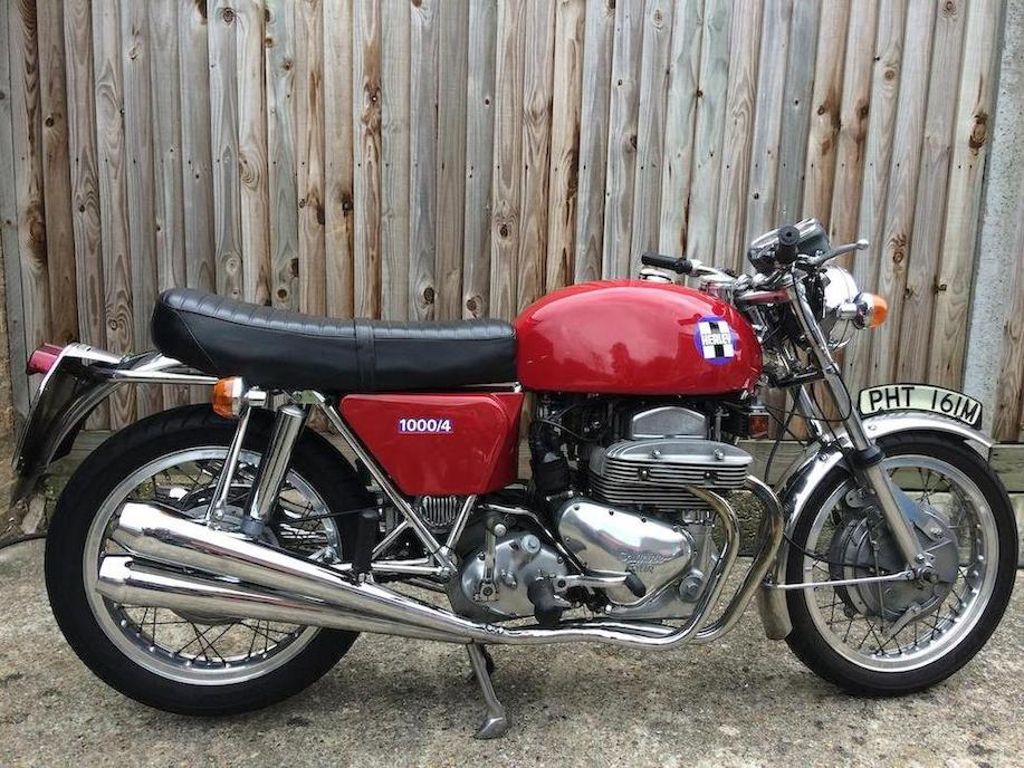 Just twenty eight Healey 1000/4 motorcycles were made between 1971 and 1977 when George Healey finally decided to call it quits. Tim had already moved on to Laverda by that time. So with only twenty eight of these fascinating and superb motorcycles in existence they are much sought after collector's items, which is a bit of a shame for those of us who'd rather like to own one to ride and enjoy.
Prices for these bikes is high although certainly not anywhere near the Brough Superior class. The Healey 1000/4 in our pictures is the first ever made and was completed in 1973. It is coming up for sale by Bonhams at their Autumn Stafford sale on 16th October 2016 at the Staffordshire County Showground in Britain.
You will find the sale page for this motorcycle if you click here.
Not only is this Healey 1000/4 the first completed example to leave the factory it is also not restored but in completely original condition. The bike has been kept on the road in recent years and regularly maintained. We hope it goes to an appreciative new home and gets gently ridden regularly.
(All pictures courtesy Bonhams).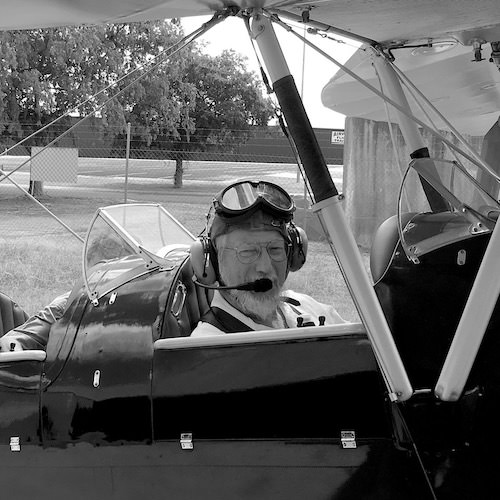 Jon Branch is the founder and senior editor of Revivaler and has written a significant number of articles for various publications including official Buying Guides for eBay, classic car articles for Hagerty, magazine articles for both the Australian Shooters Journal and the Australian Shooter, and he's a long time contributor to Silodrome.
Jon has done radio, television, magazine and newspaper interviews on various issues, and has traveled extensively, having lived in Britain, Australia, China and Hong Kong. His travels have taken him to Indonesia, Israel, Italy, Japan and a number of other countries. He has studied the Japanese sword arts and has a long history of involvement in the shooting sports, which has included authoring submissions to government on various firearms related issues and assisting in the design and establishment of shooting ranges.