Statistically one in ten people are left handed and so for "southpaws" the available selections for rifles can be a tad more limited than for the boring majority of right handed people. However, this Blaser R8 Safari rifle is built in left handed configuration and it is one pretty and fast action rifle.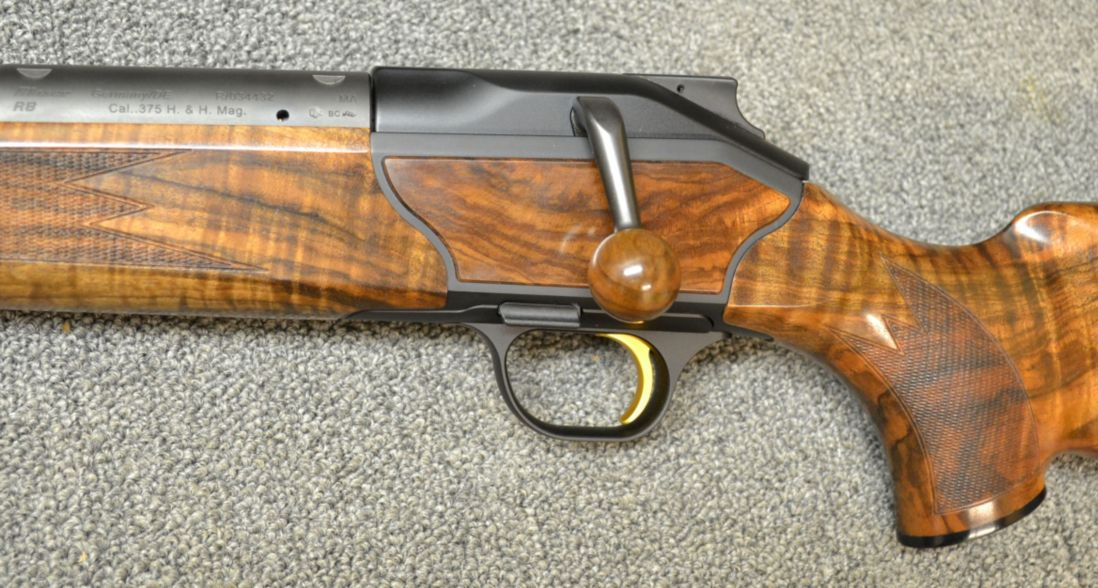 The Blaser R8 is not a conventional turn bolt action rifle however. It is a straight pull bolt action and it has its trigger and magazine assembly as one unit. On some models the trigger and magazine assembly is removable and on others it is fixed.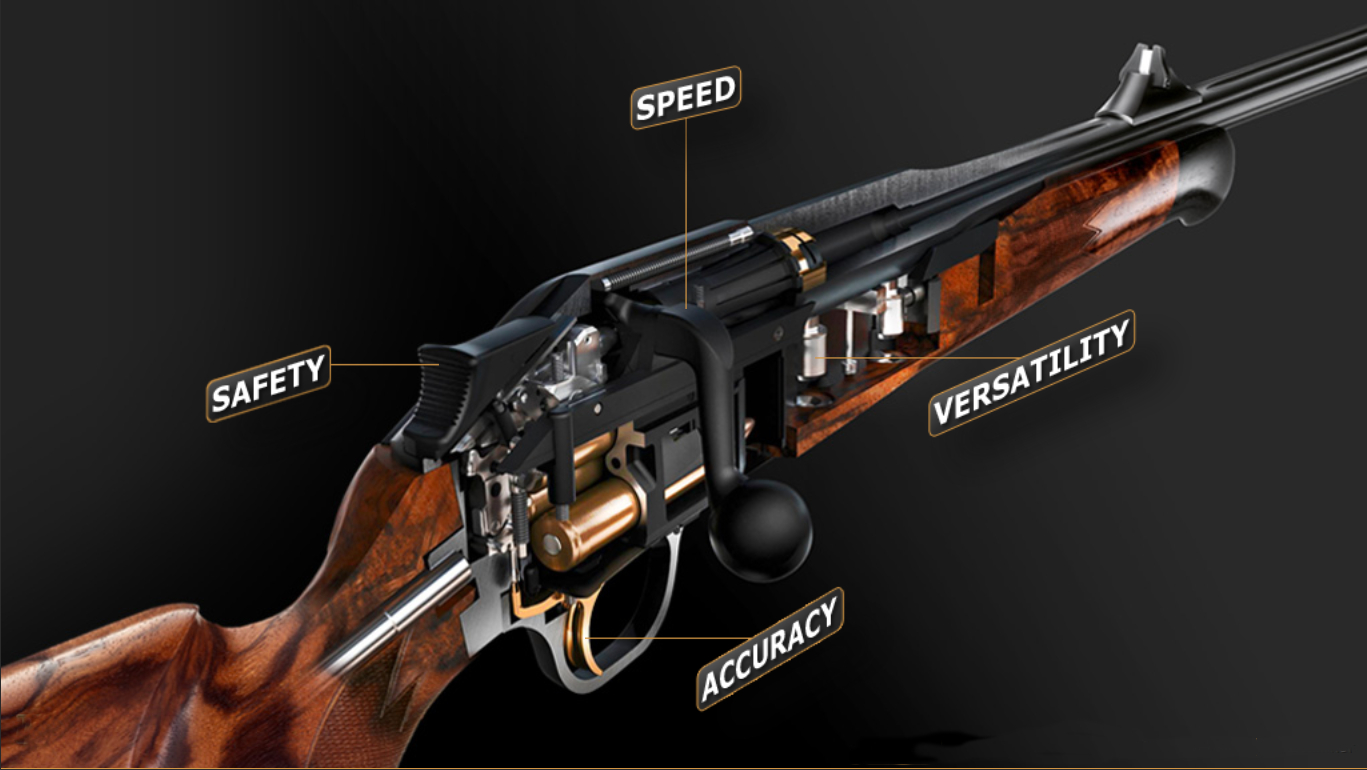 The Blaser R8 is a modern take on the bolt action rifle. The conventional bolt action rifle is typically cock on opening or, less commonly, cock on closing. The Blaser R8 does neither but instead uses a cock on safety catch operation. This means that the rifle is not cocked until the tang mounted safety is pushed forwards, that operation cocks the striker.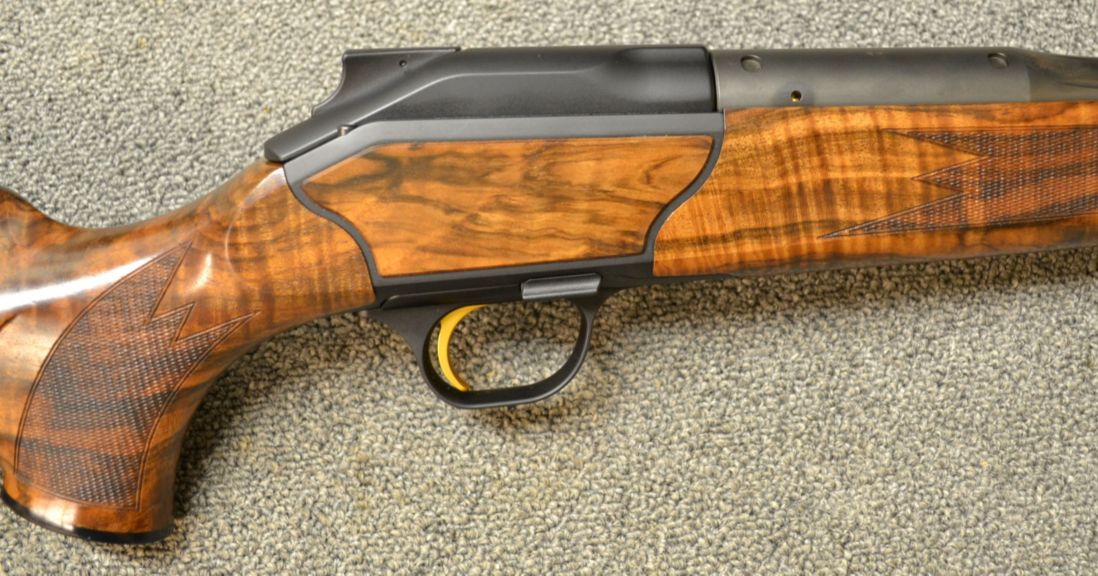 The complete operating instructions are available on the Blaser web site. The R8 manual is in four languages, go to page 20 for the beginning of the section in English.  Reading the instruction manual will give you a good understanding of how this rifle works and will enable you to understand and evaluate it better. You will find the manual in downloadable PDF format if you click here.
There is a video from the Guns and Ammo YouTube channel on the Blaser R8 below so readers can see the rifle in action.

For the .375 H&H Magnum magazine capacity of the Blaser R8 is three rounds, the same as one finds in such rifles as the Winchester Model 70, Remington 700 and Mauser 98 actions that have a standard magazine.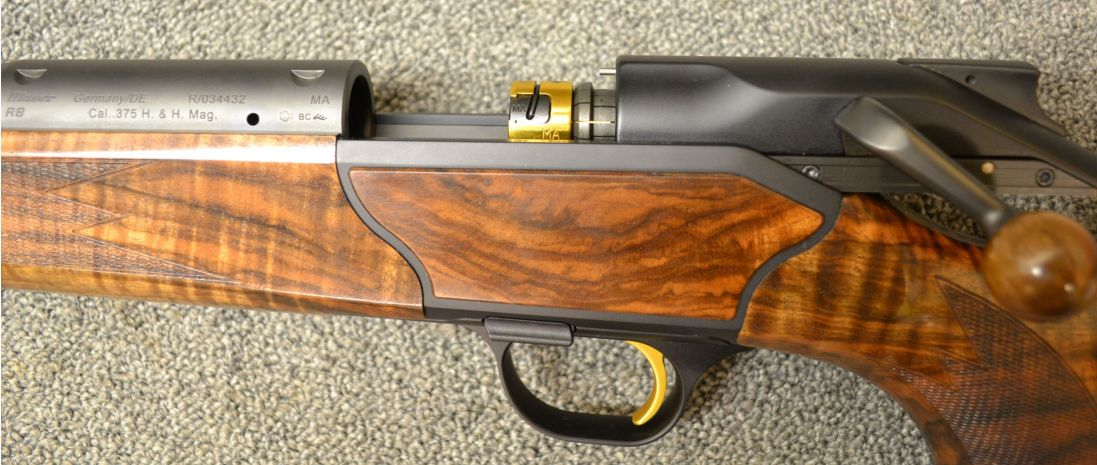 Rifles with removable/interchangeable barrels can be used to have a number of calibres available on the same rifle, or for compact storage and transport. You will find the animations on the Blaser web site demonstrating these features if you click here.
This rifle is available in what looks like near new condition at Cabela's and is priced at USD$$8,399.99.
You will find the sale page if you click here.
Would you take this rifle on safari? Professional hunter Ron Spomer would. See the video below.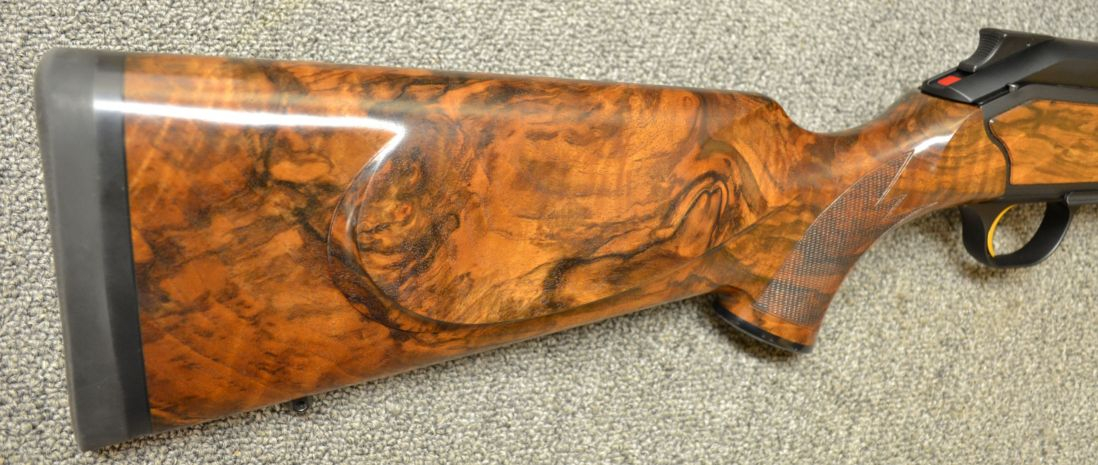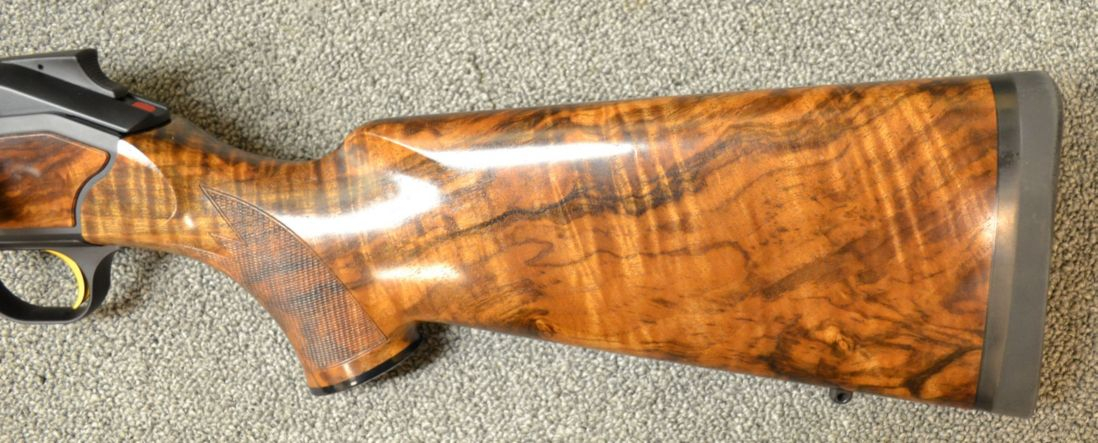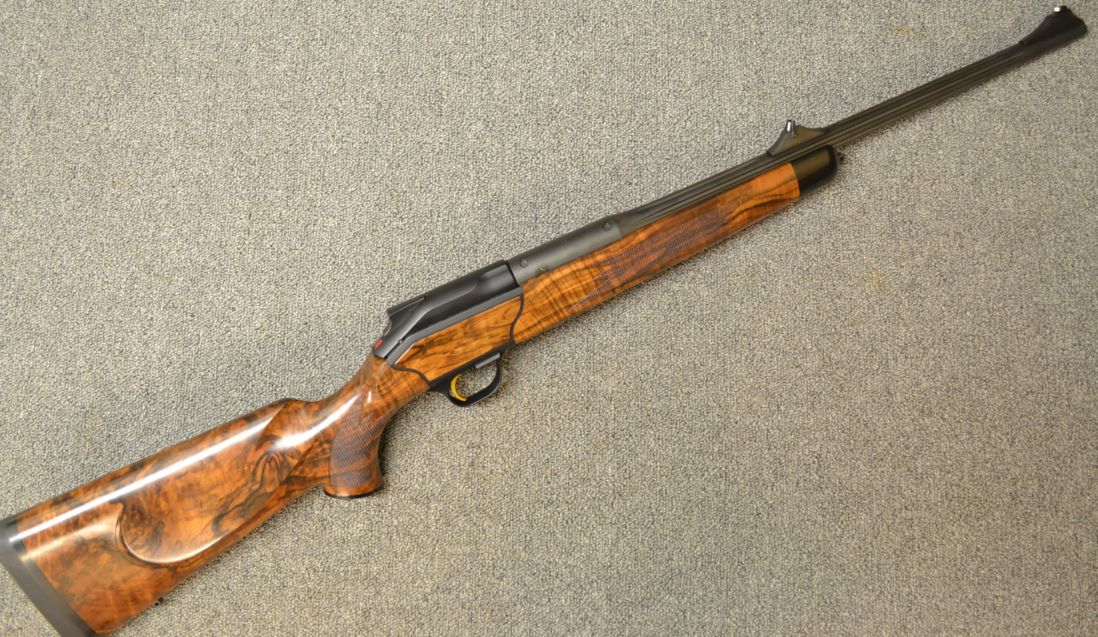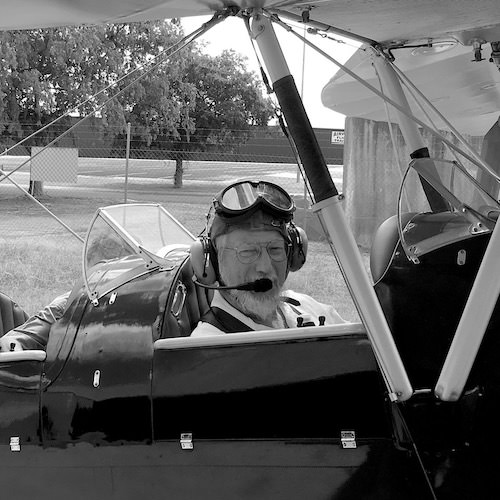 Jon Branch is the founder and senior editor of Revivaler and has written a significant number of articles for various publications including official Buying Guides for eBay, classic car articles for Hagerty, magazine articles for both the Australian Shooters Journal and the Australian Shooter, and he's a long time contributor to Silodrome.
Jon has done radio, television, magazine and newspaper interviews on various issues, and has traveled extensively, having lived in Britain, Australia, China and Hong Kong. His travels have taken him to Indonesia, Israel, Italy, Japan and a number of other countries. He has studied the Japanese sword arts and has a long history of involvement in the shooting sports, which has included authoring submissions to government on various firearms related issues and assisting in the design and establishment of shooting ranges.