The Aktiv Snow Trac was created by Lars Larsson, chief engineer for a Swedish farm machinery manufacturer AB Westeråsmaskiner. Lars wanted to be able to get to his winter cabin easily and in heated comfort, and he reasoned that there would be many people in Sweden and around the world who would want to be able to traverse snow. Wisely Lars chose to use as many standard Volkswagen components as possible, and to make his Snow Trac as easy to dive as a Volkswagen Beetle car.
Larsson's Snow Trac went on to become an international success and proved to be great not only in snow, but also in desert sands and muddy terrain.
Fast Facts
The Snow Trac was first created by Swedish engineer Lars Larsson.
The Snow Trac proved to be an excellent design, and made at a high level of quality control. This resulted in its selling in the thousands with Snow Tracs being found in the far north of Canada and even in Antarctic research expeditions.
The Snow Trac was based on Volkswagen "Beetle" components to ensure it was reasonably priced  to manufacture, purchase, and maintain.
The original Snow Trac was in production from 1954 until 1981.
A new US company was established in 2013 to revise the design and create a new 21st century Sno Trac. So this amazingly useful vehicle is once again being made.
Larsson's vehicle was officially named the Aktiv Fischer Snow Trac and the first was made in 1954, back in the days when the Volkswagen "Beetle" was one of the most common cars throughout Europe and in many places around the world.
The power plant for the Snow Trac was a standard Volkswagen flat four cylinder engine beginning with the original 36hp model with the power being progressively improved on over the years as Volkswagen upgraded their basic engine, culminating in the 54hp.
Larsson used a Volkswagen bus transmission/transaxle to get the engine power and torque to the drive train, and used off the shelf Volkswagen parts for the machine as much as possible. Thus ensuring that costs were kept down and that owners would be able to maintain their Snow Tracs and find spare parts for them easily.
The Snow Trac was made as a tracked vehicle, just like a bulldozer or tank, and normally these are steered via the use of two levers one of which controls the speed of the left track and the other the speed of the right track. It is through this control of the speed of the tracks on each side of the vehicle that it can be steered.
Larsson did not want to force this new and unfamiliar driving technique on the purchasers of his Snow Trac, so he needed to design a method to use a steering wheel to steer it.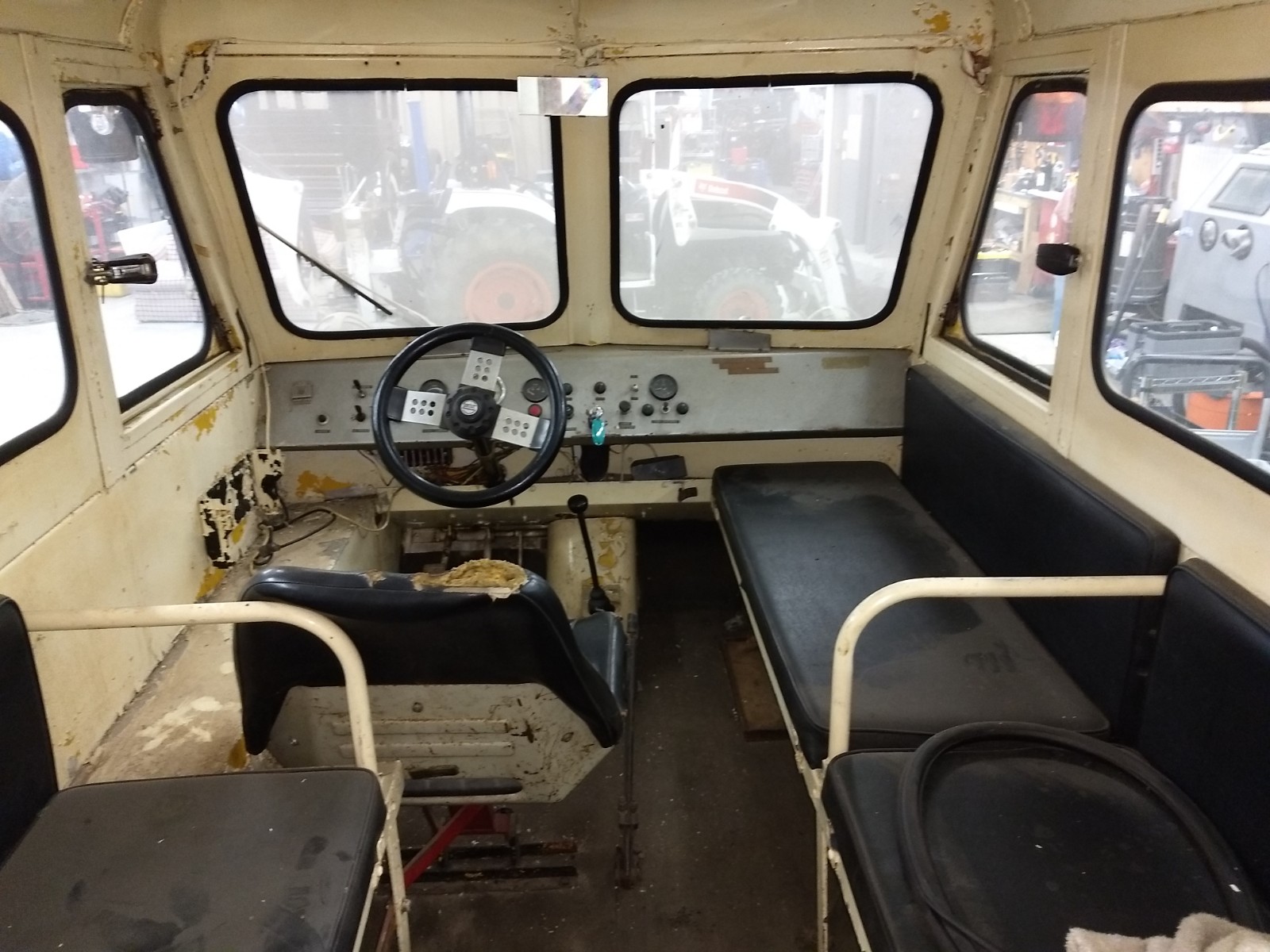 To accomplish this Larsson created a steering system which he called a "variator" which would slow the left track speed if the steering wheel was turned to the left, and which would slow the right side track if the steering wheel was turned to the right. This speed control was done without the use of brakes to effect it, and this made the system efficient by comparison with other systems that do use brakes.
The accelerator and brakes were controlled by foot pedals just like in a passenger car. So someone who could drive a car could drive the Snow Trac.
The exterior bodywork of the Snow Trac was fabricated of aluminium alloy and the shapes were kept as simple as possible to ensure both ease of manufacture, and ease of repair in the event of the vehicle having a bit of an altercation with natural obstacles such as trees.
The Snow Trac was about the size of a small car, like the Volkswagen Beetle being about twelve feet (3.6 metres) long and six foot two inches (1.9 metres) wide.
The vehicle was able to climb a 370 degree slope in deep/loose snow and able to safely negotiate a side slope angle of 370 degrees also.
Top speed of the standard ST4 was 15mph (24km/hr).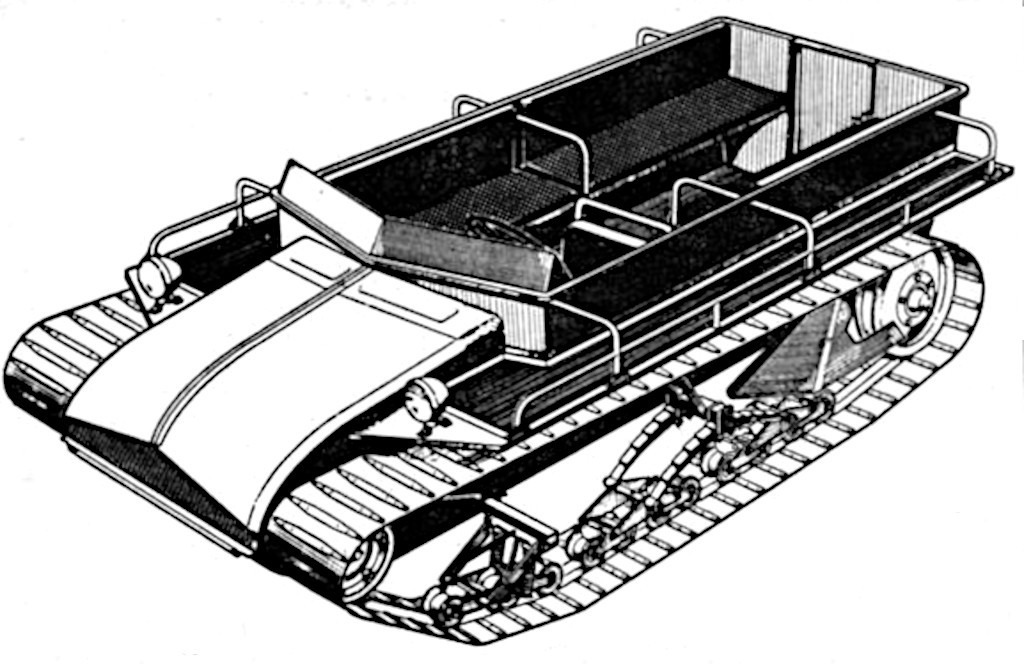 Although small in size the Snow Trac had a decent load carrying capacity. Behind the driver's seat was a passenger compartment fitted with two sideways facing bench seats, each able to seat two average size adults.
The driver's seat was single and faced forward, and beside the driver's seat was another sideways facing bench seat. So, including the driver the Snow Trac could carry up to seven people or combination of people and gear: gear often being carried on the running boards outside the vehicle over the tracks. The bench seats also being able to serve for stacking gear either under them or on them, along with the rear floor space when needed.
Versions
Snow Trac ST4
The Snow Trac ST4 was the standard version and could be ordered with the standard cabin body, an enclosed front cab with open rear load area, or the open version which could be ordered with a windscreen and canvas top.
The Snow Trac ST4 was used by government utilities wherever snow or sand were found and workers needed to be able to get into places with their gear.
Snow Tracs were found in Antarctica and were used by the Australian National Antarctic Research Expeditions (ANARE).
Trac Master ST4B and Snow Master ST4B
The Snow Master was made with extra wide tracks so it could better traverse deep powder snow.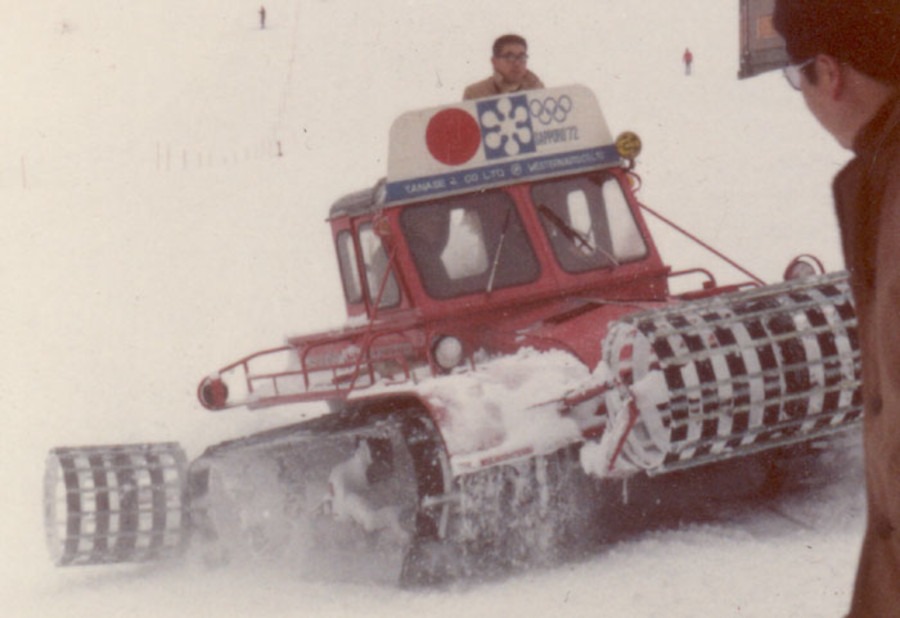 Not only was the wide-track Snow Master used simply to traverse deep powder snow but it was of great use for ski resorts and competitions and could be ordered fitted out with front and rear mounted grooming devices for use grooming ski tracks.
The wider tracks on this model added about a foot either side to the vehicle width and the tracks were commonly fitted with steel cleats to reinforce/stiffen the wider track, and to help with grip in snow and ice.
This version was given lower gearing than the standard ST4 and so had a lower top speed.
Military Versions
The Snow Trac was rather like a snow going Jeep, small and light, portable by helicopter, and excellent for a small mobile crew.
One example of military use are the Snow Tracs used by Britain's elite Royal Marines. Some were equipped with the 120mm L6 Wombat anti-tank weapon.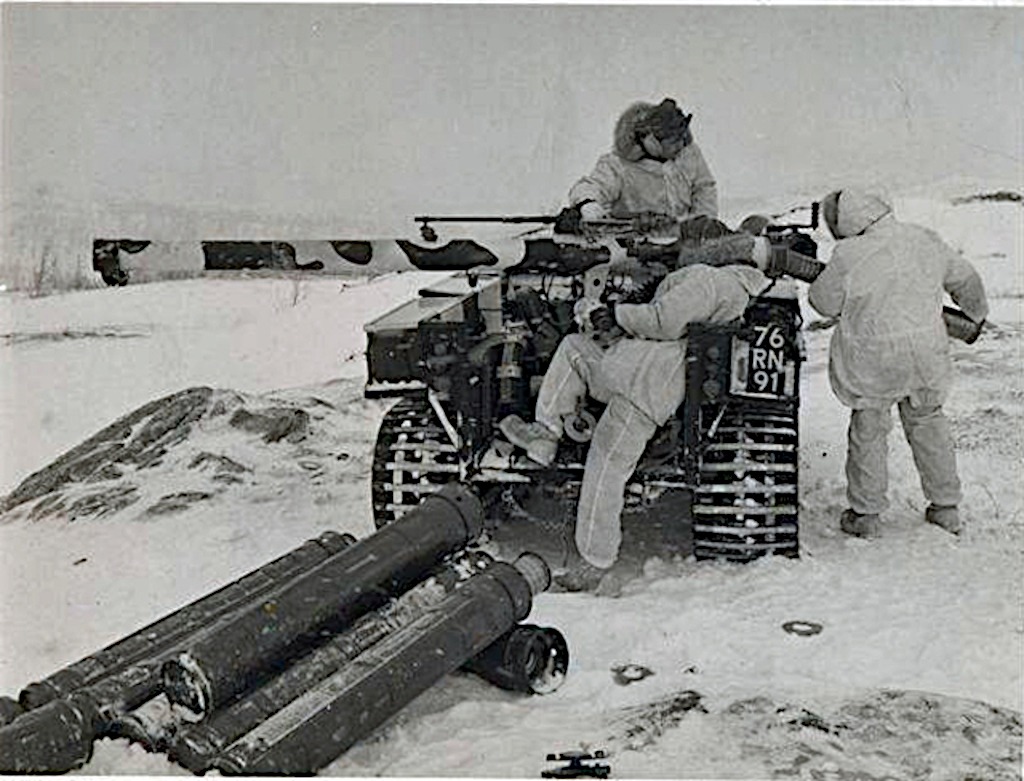 The potent L6 Wombat was mounted on the Snow Trac and its large ammunition carried on the open tray.
The New Sno Trac
The original Snow Trac ceased production in 1981, at the time the Volkswagen "Beetle" production ended and engines and other parts were no longer to be in full production. But the design was too good to allow it to disappear and so a US based company resurrected the Snow Trac renaming it the Sno Trac and giving it some design modernization to make it a 21st century asset.
A new company called TFT- Sno Trac, LLC was established in North Idaho, USA in April 2013 to make Sno Trac vehicles that were closely derived from Lars Larsson's original and highly successful design.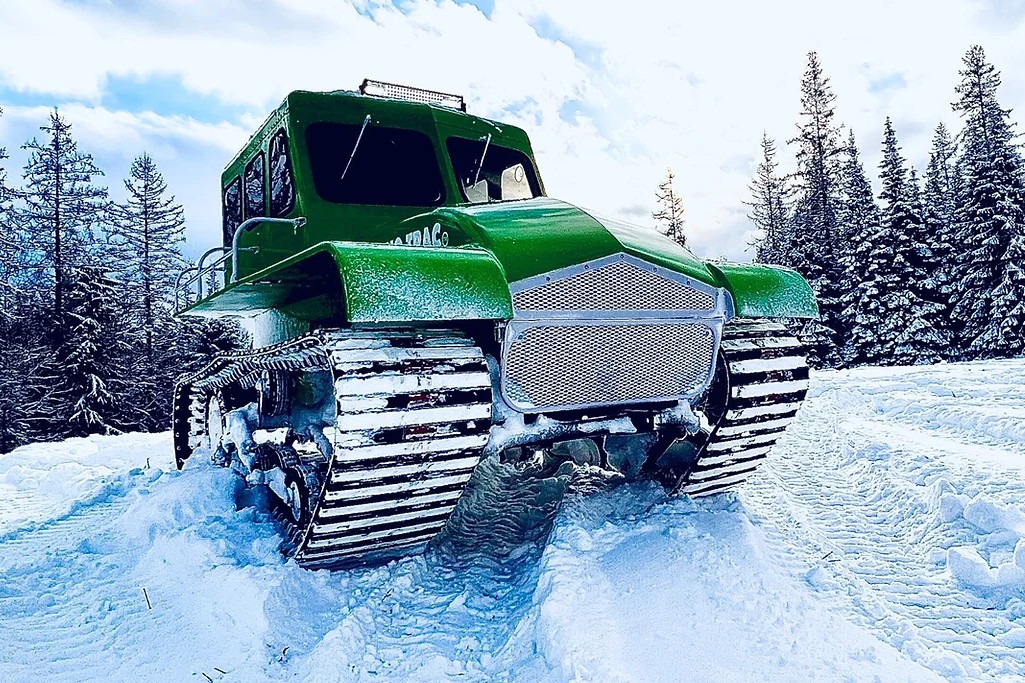 The power for the new Sno Trac is no longer by Volkswagen but is instead a 49.6 hp Kubota Turbo Diesel engine which is EPA Tier IV Final Emissions Compliant.
This engine drives via a closed Loop hydrostatic drive. Steering is no longer by steering wheel but instead by a joystick. Joystick use for vehicle operation is nowadays a skill many younger people will have, having learned it on remote control toys and in computer games.
The dimensions of the new Sno Trac are very similar to the old Snow Trac. The Sno Trac is 12 feet (3,600 mm) long, and 6 foot  3 inches (1,875 mm) wide.
It tips the scales at 3,400 lbs. (1,587 kg).
The new Sno Trac comes with a heated passenger cabin that seats seven including the driver and has hitch receivers on the front and back so it can be used for towing a trailer or vehicle recovery etc.
In all it looks to be a superb machine.
Conclusion
The original Snow Trac was a trail blazer back in 1954 when it was first created. It was a vehicle that sold in the thousands and that found a unique niche in ice and snow, and in desert sands, all over the world.
The new Sno Trac continues that legacy, with some worthwhile improvements.
Picture and Media Credits: Snow Trac pictures as individually noted. Sno Trac picture and video courtesy TFT- Sno Trac, LLC.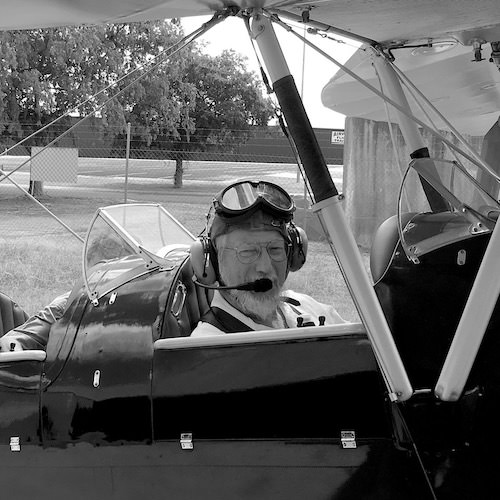 Jon Branch is the founder and senior editor of Revivaler and has written a significant number of articles for various publications including official Buying Guides for eBay, classic car articles for Hagerty, magazine articles for both the Australian Shooters Journal and the Australian Shooter, and he's a long time contributor to Silodrome.
Jon has done radio, television, magazine and newspaper interviews on various issues, and has traveled extensively, having lived in Britain, Australia, China and Hong Kong. His travels have taken him to Indonesia, Israel, Italy, Japan and a number of other countries. He has studied the Japanese sword arts and has a long history of involvement in the shooting sports, which has included authoring submissions to government on various firearms related issues and assisting in the design and establishment of shooting ranges.