Thinking about the famous Vincents I realise that I find the works of Philip Conrad Vincent to be far more interesting than the works of Vincent Van Gogh. Philip Conrad Vincent created some of the world's most interesting motorcycles which you could have fun riding, racing or pulling apart and fixing. Vincent Van Gogh just did paintings which people can hang on their wall and look at. But if you want you can even display your Vincent motorcycle in your living room as an iconic piece of automotive art just as people display a Vincent Van Gogh painting. So there you have it, the Vincent Van Gogh painting is a single purpose object whereas the Vincent motorcycle is multi-purpose and most of those purposes are for fun.
Philip Conrad Vincent was however not alone in creating the masterpieces that bear his name. Back in the 1930's another Philip, an adventurous Australian named Philip Irving arrived in Britain having done the journey as pillion passenger assisting John Gill to complete his round the world by motorcycle tour which he did between 1929 and 1930. Phil Irving came from the Australian gold rush town of Ballarat where his father was a local doctor who used either a Swift motor car or a motorcycle to do his rounds. Thus it was that Phil Irving gained skills pertaining to all things motorcycle at an early age and after attending technical college obtained work as an engineer back in the days when engineers were expected to be hands on practical people. But the Great Depression brought hard times in Australia as it did across the world and when offered the chance to travel to Britain by motorcycle Phil Irving jumped at it.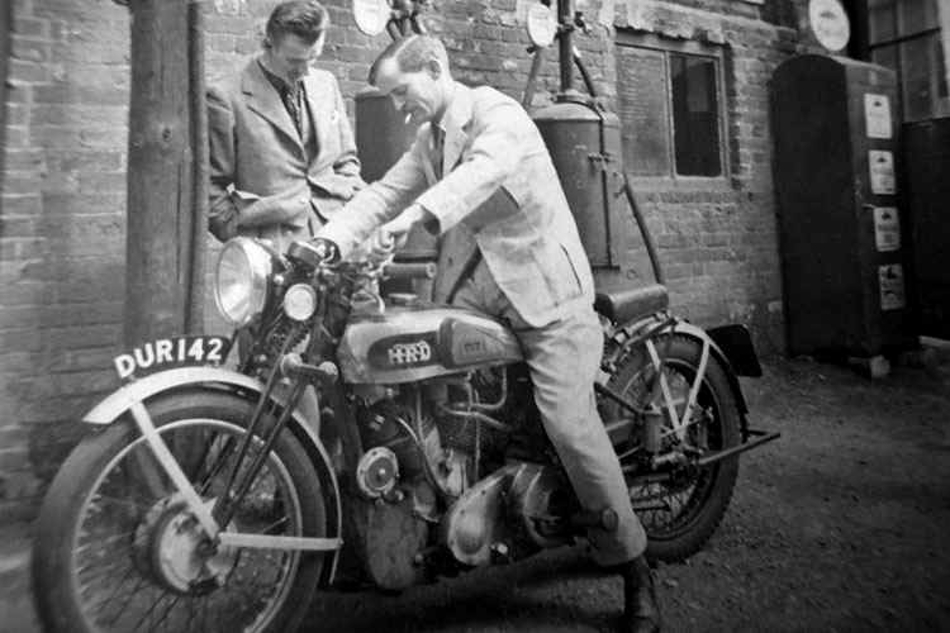 Between them Phil Vincent and Phil Irving created the motorcycles that bear the Vincent name, one of which was the Vincent Comet. The Vincent Comet went into production in 1948. The 499cc engine was essentially a Vincent V twin cut in half to make it a single. Thus it was a cheaper bike well suited to the austerity of the post war years but it was also a perfect bike for the new breed of "cafe racers" of post war Britain who raced each other from roadside cafe to cafe for fun. The Vincent Comet is another bike that, like the Black Shadow, was ahead of its time in using the engine as a stressed frame member along with Vincent's suspension improvements. So although the Comet was not as famous as the Black Shadow it is nonetheless a great bike in its own right and certainly a lighter and thus lively bike.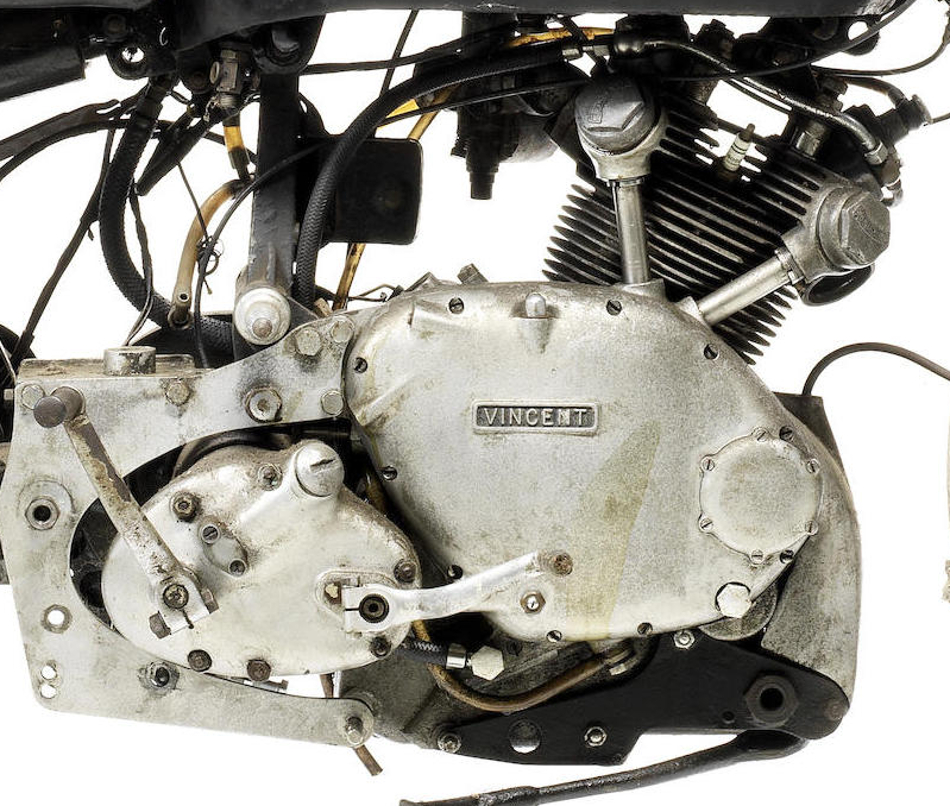 The 499cc single cylinder engine of the Vincent Comet was designed by Phil Irving who was attempting to create an engine that would both be high performance and reliable. It's a basic truth that it doesn't matter how fast your bike is, if it can't finish the race then it can't win. Phil Irving sought to eliminate the common sources of failure in motorcycle engines by using a high camshaft and thus using shorter pushrods. The pushrods themselves being supported top and bottom to maximise ruggedness but also allowing the mass of the assembly to be reduced.
In its original format with a 6.8:1 compression ratio the engine produced 28hp at 5800rpm. Later variations increased the compression ratio to 7.3:1 and of course individual owners could alter that. The engine used a single Amal 276 carburettor, a Lucas KIF magneto and 50 watt Miller generator. You'll find good information on Vincent electrics and mechanicals on The Vincent.com if you click here.
The series C used a conventional wet multi-plate clutch and a four speed gearbox. So although the frame and suspension were highly advanced, and the engine was also advanced for its time, the bike itself was something sufficiently conventional that most mechanics and home tinkerers could work on it confidently.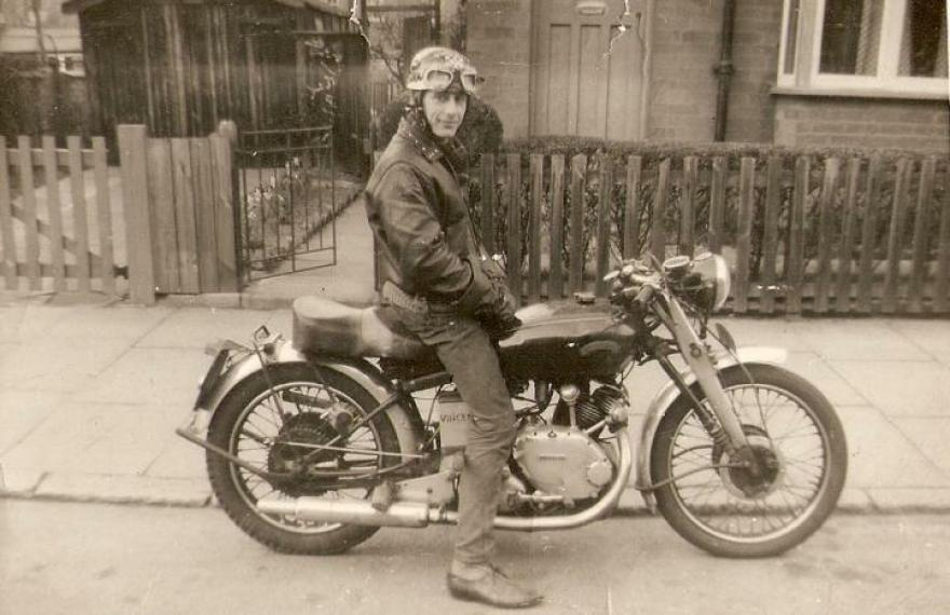 The Vincent Comet is one of the best choices for someone who wants a classic vintage Vincent motorcycle, especially if you happen to have a moderate budget, as most of us do. These are an easy to work on bike that is lightweight and fun to ride yet sufficiently powerful for all the excitement most of us desire. Beautifully designed and crafted they are like an Aston-Martin of motorcycles.
The 1956 Vincent Comet C/D we are featuring is coming up for sale by Bonhams at their Spring Stafford Sale which will be held on 24th April 2016 at Staffordshire County Showground, Stafford, Britain. Estimated selling price is expected to be in the range of £6,000 – £8,000.
You will find the Bonhams auction page for this bike if you click here.
Last year at the Spring Stafford Sale Bonhams auctioned another Vincent Comet which you will find on Silodrome if you click here.
If you are looking for parts or manuals for a Vincent or other classic British bike you might want to look at british-motorcycle-parts.com to do so click here.
There are some good books on the Vincent at Amazon which you'll find if you click here.
And finally I've edited the picture below to make it wallpaper quality so it's free to download, just right click on it and choose "Save As".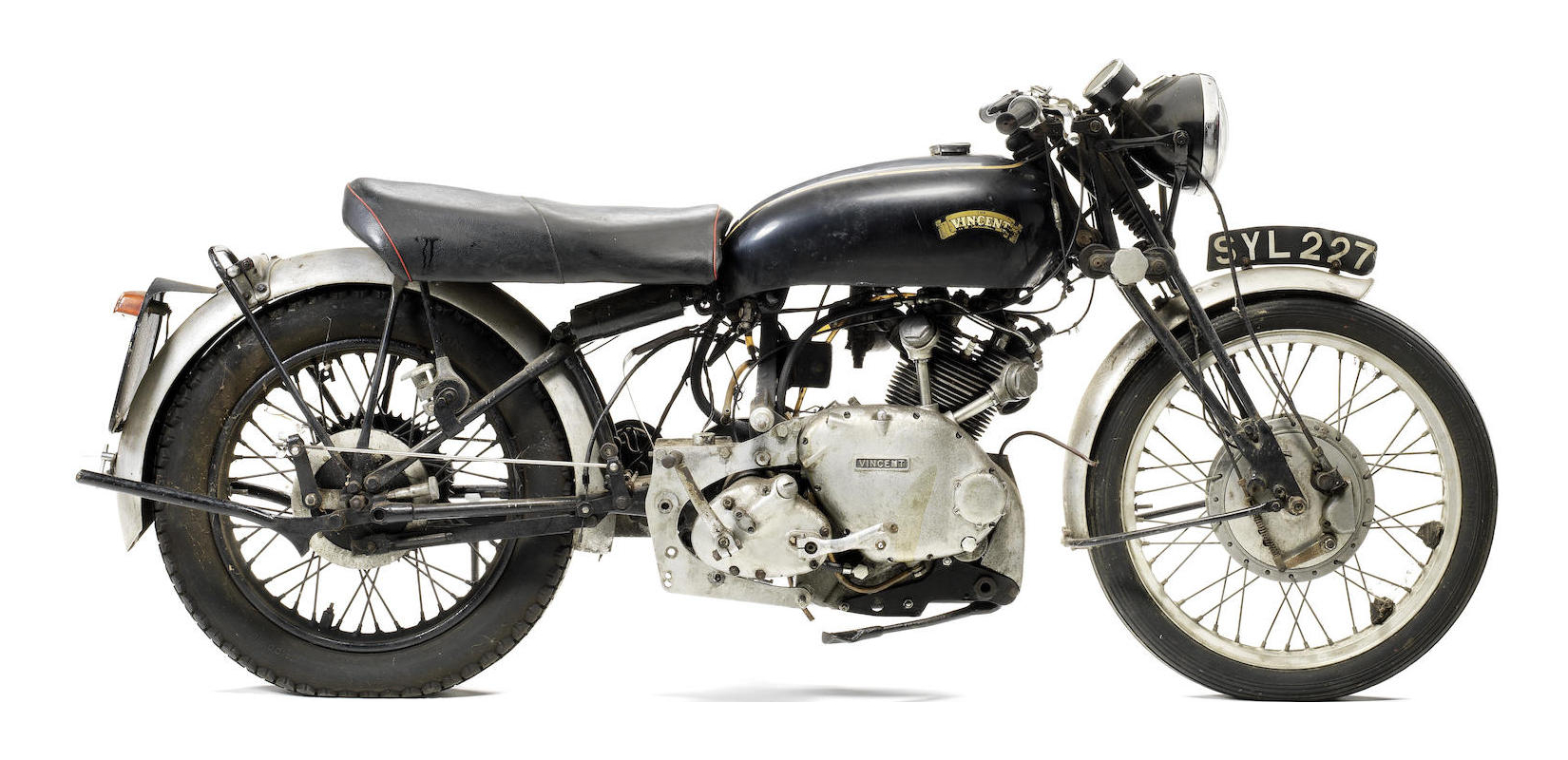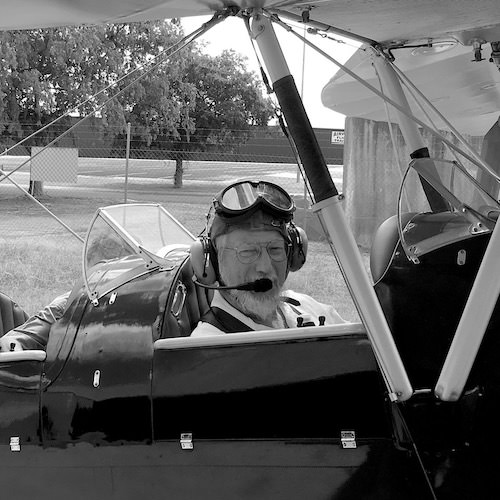 Jon Branch is the founder and senior editor of Revivaler and has written a significant number of articles for various publications including official Buying Guides for eBay, classic car articles for Hagerty, magazine articles for both the Australian Shooters Journal and the Australian Shooter, and he's a long time contributor to Silodrome.
Jon has done radio, television, magazine and newspaper interviews on various issues, and has traveled extensively, having lived in Britain, Australia, China and Hong Kong. His travels have taken him to Indonesia, Israel, Italy, Japan and a number of other countries. He has studied the Japanese sword arts and has a long history of involvement in the shooting sports, which has included authoring submissions to government on various firearms related issues and assisting in the design and establishment of shooting ranges.