This very nice bolt action magazine rifle was originally created in 1920 for a Mr. F. Morgans and the rifle was then made in .350 Rigby, a common caliber for general big game hunting though much less well known than Holland and Holland's 375 H&H Magnum. Nonetheless the .350 Rigby was known for producing very similar results on game out to at least 150yards. For the movie buffs, although this rifle does not feature in "Out of Africa" yet it could have. Both Denys Finch Hatton and Bror Blixen had .350 Rigby rifles as their non-dangerous game rifles and as general carry rifles, the heavier doubles often being carried by a gun-bearer.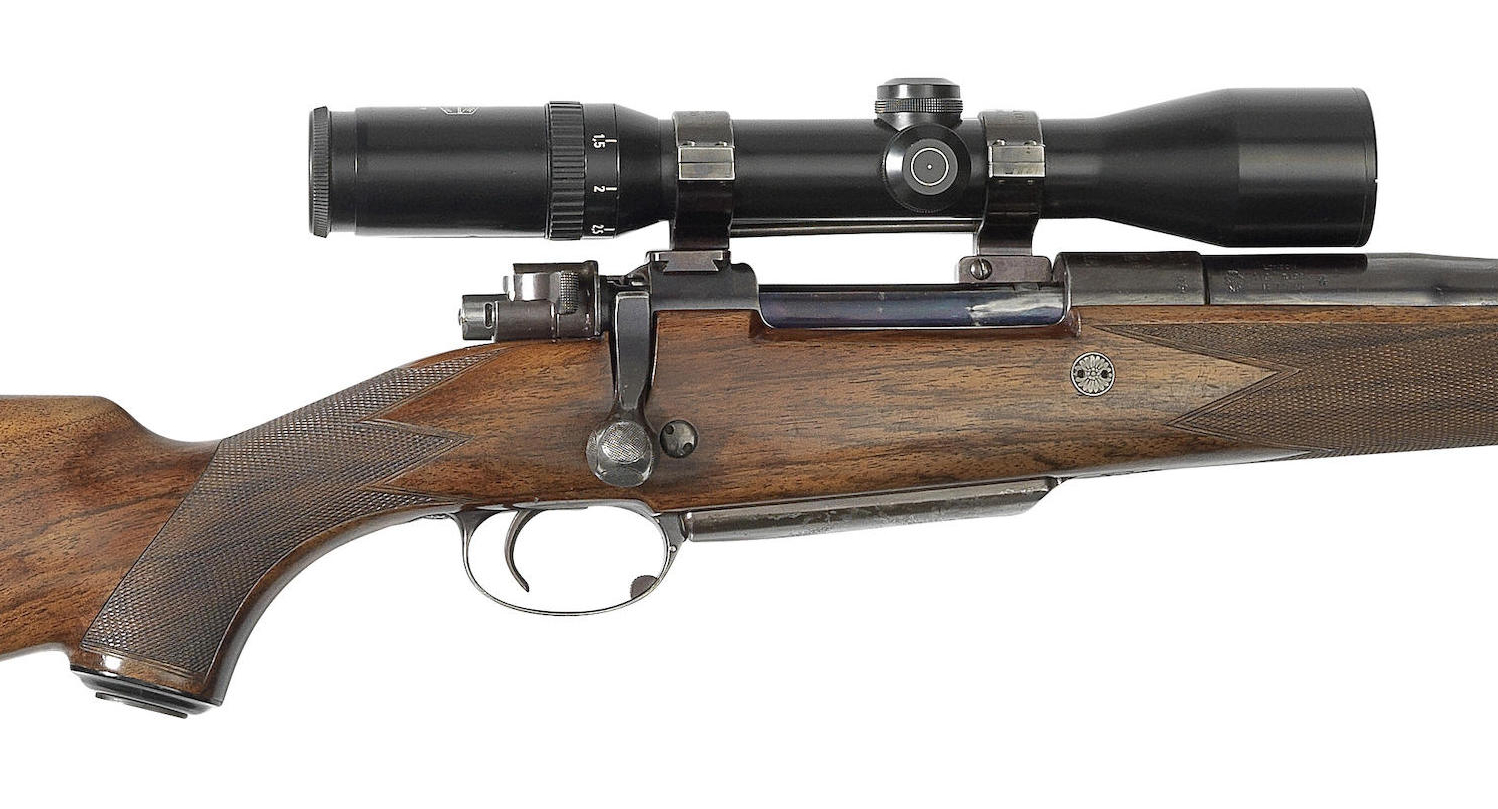 Sometime after it was first purchased this rifle was re-built as a .416 Rigby by Clive Wiltshire who was an ex Rigby gunsmith. The .416 Rigby is a cartridge with a near legendary reputation in Africa, a reputation it gained not just because of the sheer power of the cartridge because there were plenty of other cartridges more powerful in common use, the 500 3″ Nitro Express being an example. American ivory hunter John Taylor in his book "African Rifles and Cartridges" tells us that it was the robust bullets that the .416 Rigby had which ensured its reliability on all dangerous game.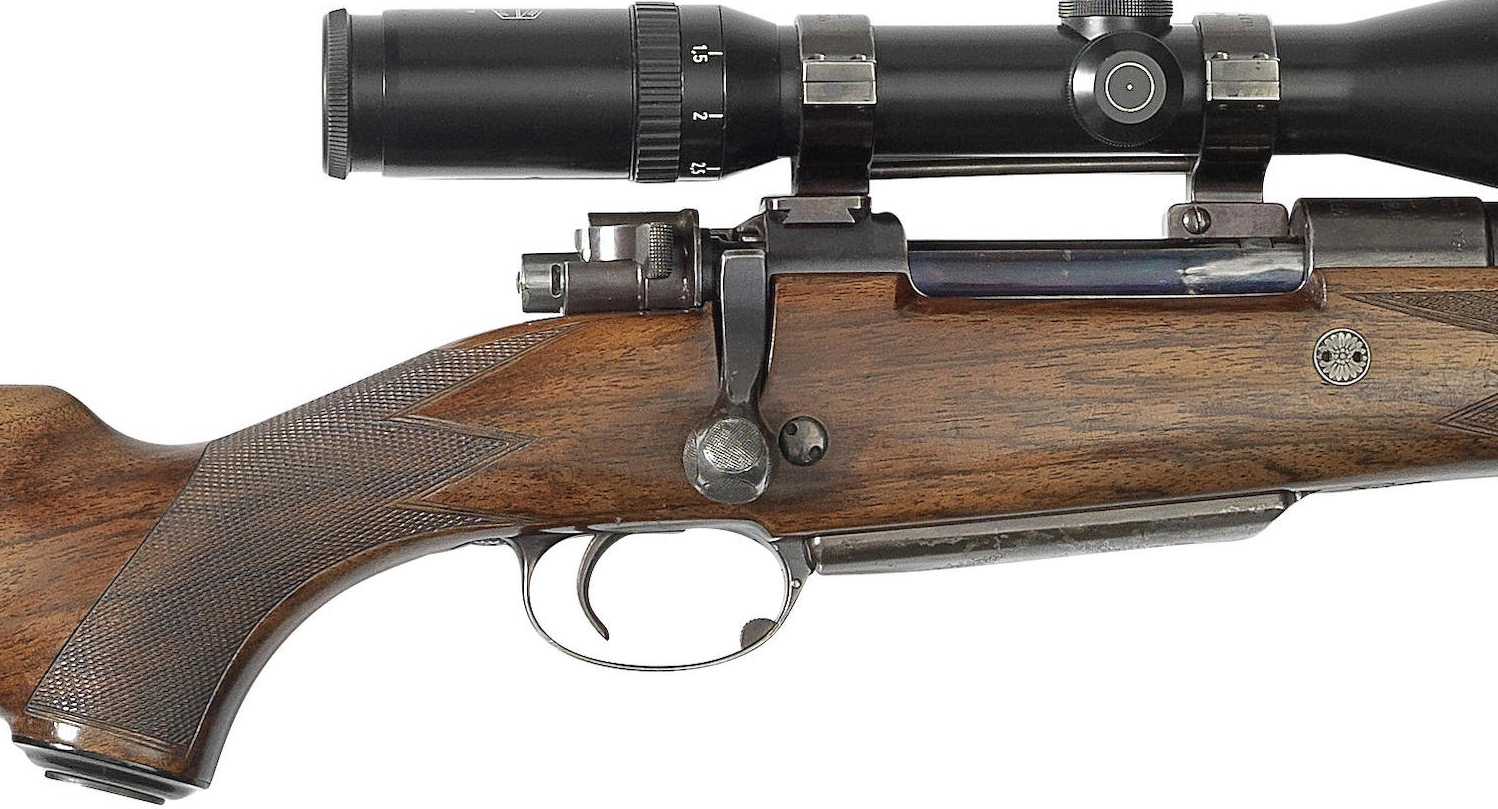 Most likely when this rifle was converted to .416 Rigby it was also fitted with an unusual and robust set of quick detachable rifle-scope mounts. The rear mount sits on the receiver bridge but the front mount is a side mount, this being necessary to position the Schmidt and Bender 1.5-6×42 rifle scope with correct eye relief. The rifle scope mounting work appears to have been very well engineered and looks to have additional reinforcing between front and rear rings. With the rifle scope positioned so low the straight comb on the stock will prove ideal both in recoiling straight back and not bruising the shooter's cheek, and also to send the not inconsiderable recoil of the .416 Rigby straight back into the shooter's shoulder thus allowing for an at the shoulder immediate cycling of the bolt for a follow up shot.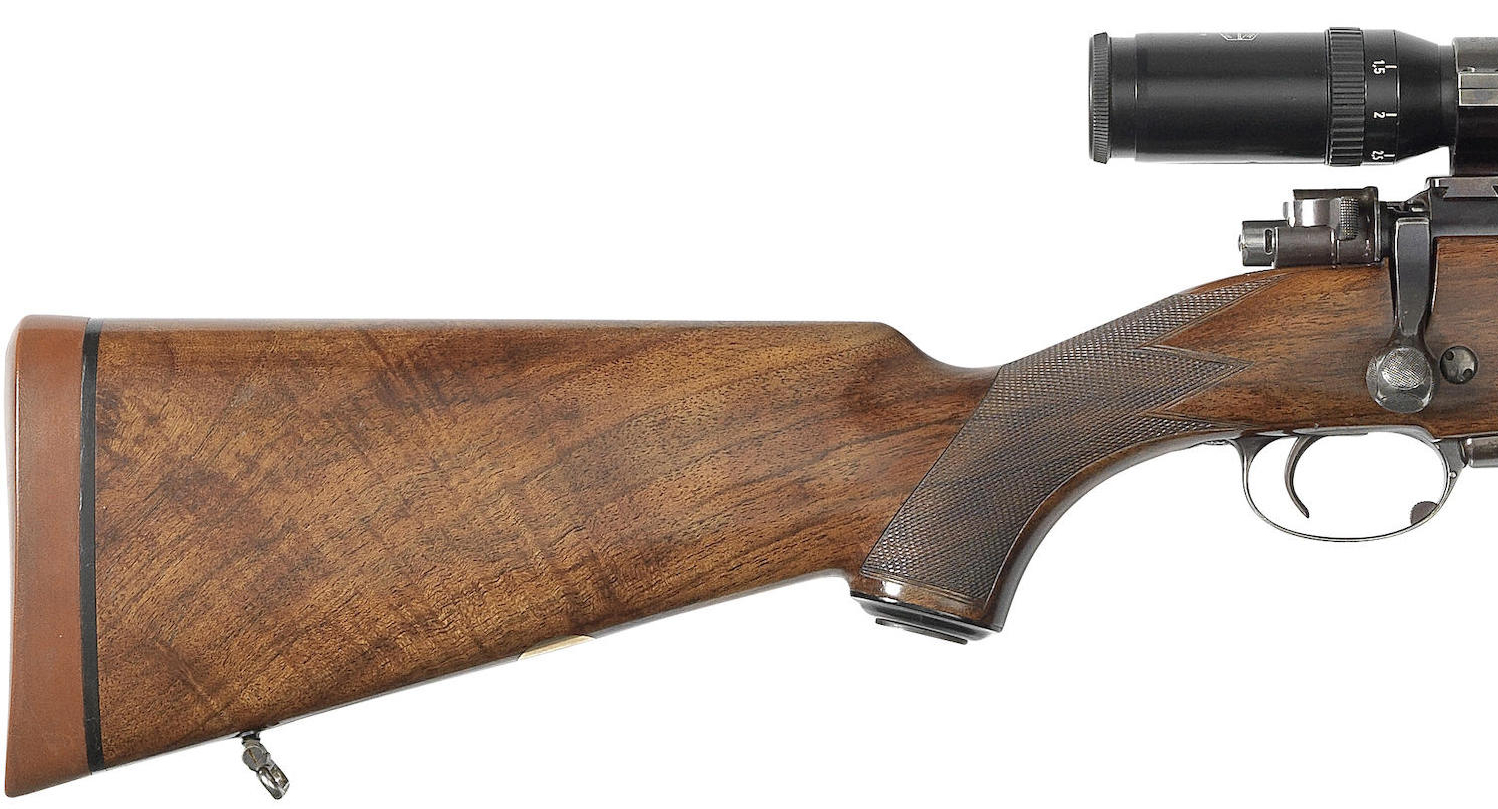 This rifle is coming up for sale by Bonhams at their Modern Sporting Guns auction to be held in London on 12th May 2016.
You will find the sale page for this rifle if you click here.
And for those looking for a new Rigby rifle they are back in production in London "Made out back and sold out front" as they used to be. You will find our previous post on Rigby if you click here.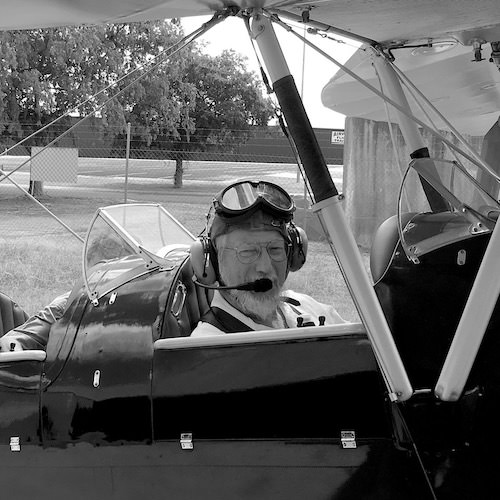 Jon Branch is the founder and senior editor of Revivaler and has written a significant number of articles for various publications including official Buying Guides for eBay, classic car articles for Hagerty, magazine articles for both the Australian Shooters Journal and the Australian Shooter, and he's a long time contributor to Silodrome.
Jon has done radio, television, magazine and newspaper interviews on various issues, and has traveled extensively, having lived in Britain, Australia, China and Hong Kong. His travels have taken him to Indonesia, Israel, Italy, Japan and a number of other countries. He has studied the Japanese sword arts and has a long history of involvement in the shooting sports, which has included authoring submissions to government on various firearms related issues and assisting in the design and establishment of shooting ranges.