Double Bubble toil and trouble is this car worth the trouble? As it wasn't actually found in a barn we won't call this 1958 Fiat-Abarth 750GT Zagato a barn find, although it looks to be in fairly rough barn find condition. There's an elegant sufficiency of the handyman's friend "duct tape" present which is holding the 750 GT together – I didn't know that GT actually stands for "Got Tape". But I guess if we use "speed tape" to hold racing cars together when drivers have been getting exuberantly close to each other then duct tape is fine if we've run out of speed tape.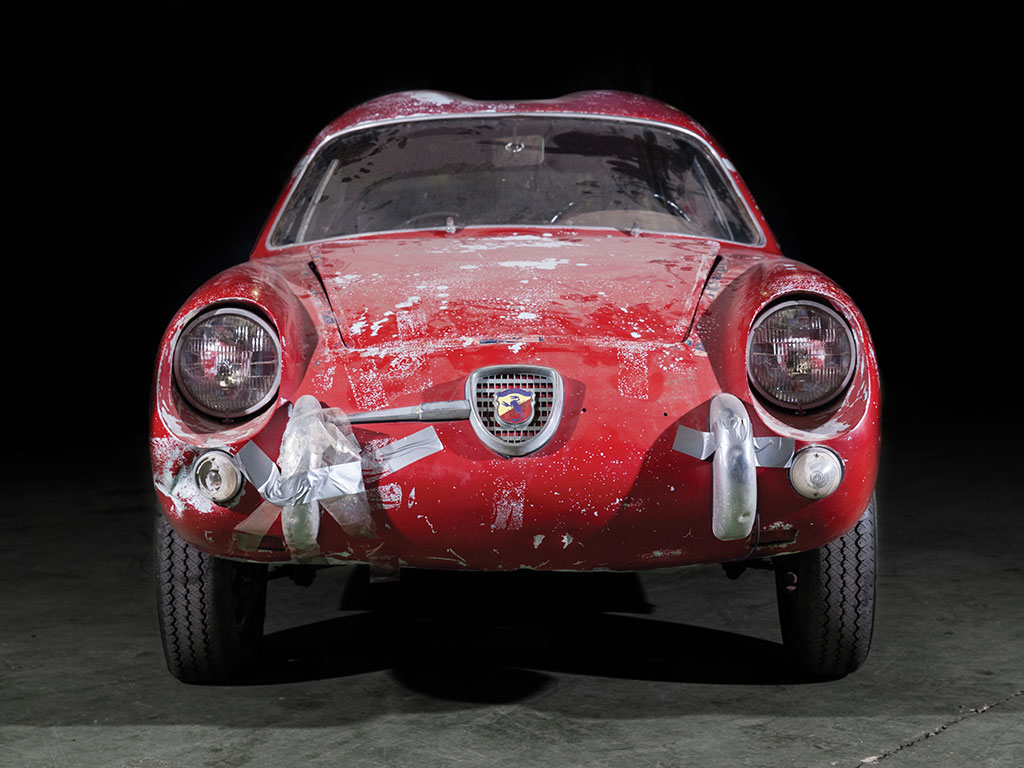 The duct tape on this 750 GT Zagato reminds me of an episode of the Red Green Show and his "Handyman Corner" in which he decides to convert the doors of his car to gull wing doors. You'll see what I mean if you click here to see that four minutes of engineering.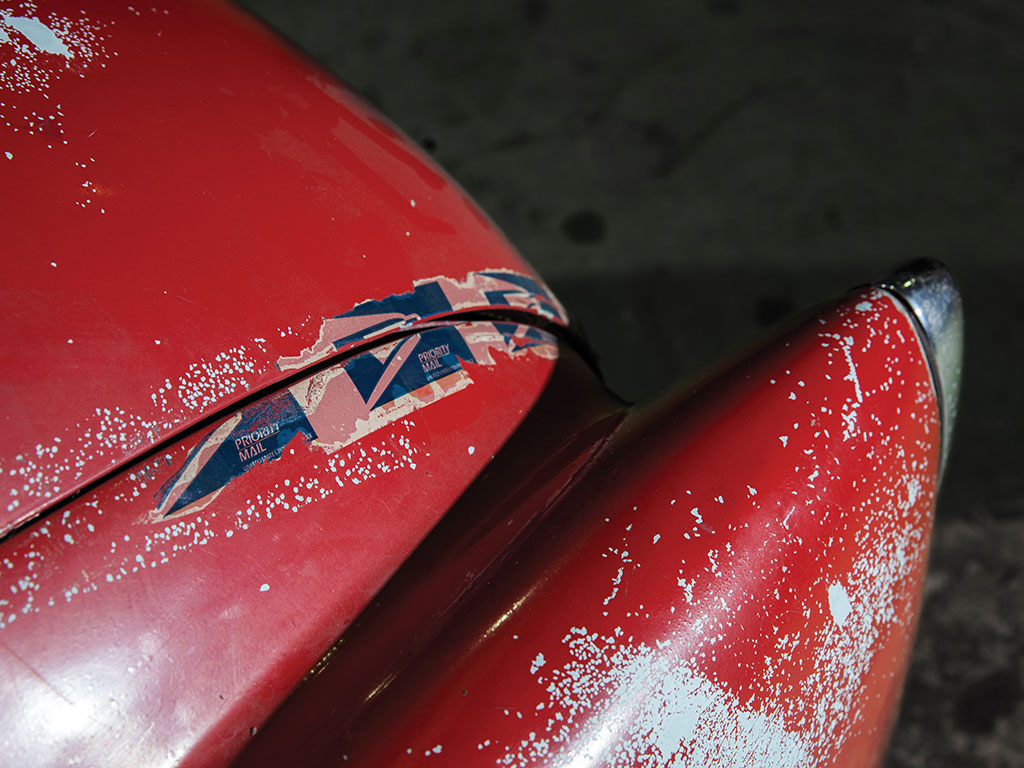 This 1958 Fiat-Abarth 750 GT by Zagato is in rather better shape than Red Green's car. But it will need a complete strip down and a lot of restorative TLC in order to get it up to a decent standard. Would it be worth it? There are some examples of the Fiat-Abarth 750 GT "Double Bubble" by Zagato that have sold at auction over the last year which give us an idea as to that question.
To find a restored example of the Fiat-Abarth "Double Bubble" 750 GT Zagato at Kidston's click here.
To see one on Hemmings click here.
And finally to see one that sold at RM Sotherby's in February of last year click here.
So now we have a decent idea of what this "barn find" car might finish up being worth if we decide to become its "Fairy Godmother" and put in rather a lot of TLC to turn this "Cinderella" car into the gorgeous princess she deserves to be.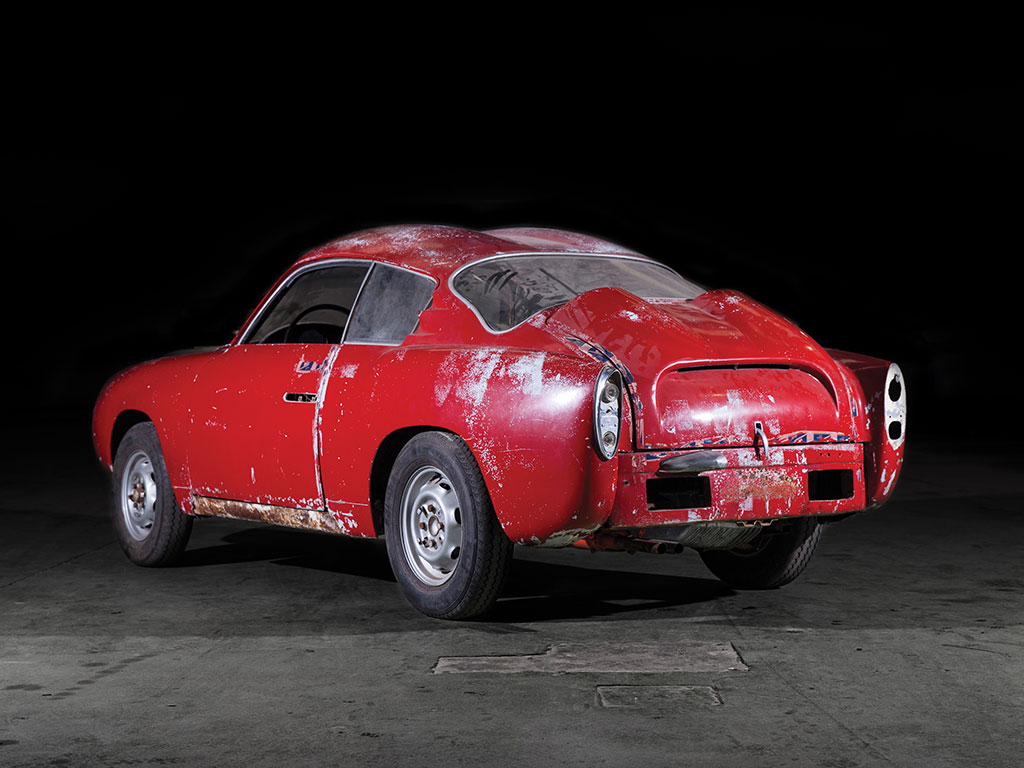 Making her debut appearance at the 1956 Geneva Motor Show the Fiat-Abarth 750 GT with bodywork by Zagato went into production in 1957. By the time the car went into production the car had acquired its trademark Double Bubble roof and twin air intakes on the rear engine cover. The car is essentially a Fiat 600 with Zagato bodywork and with a Carlo Abarth worked over engine. The engine having had its capacity increased to 747cc, Carlo Abarth also fitted a high compression cylinder head and tuned exhaust which brought engine power up to 47bhp at 6000rpm. 47bhp might not sound like a lot but we need to remember that Zagato's body for this car results in it tipping the scales at 1179lb (535kg). The engine power in this lightweight car with its fully independent suspension and four wheel hydraulic drum brakes was enough to win the first three places in the 750cc class at the 1957 Mille Miglia.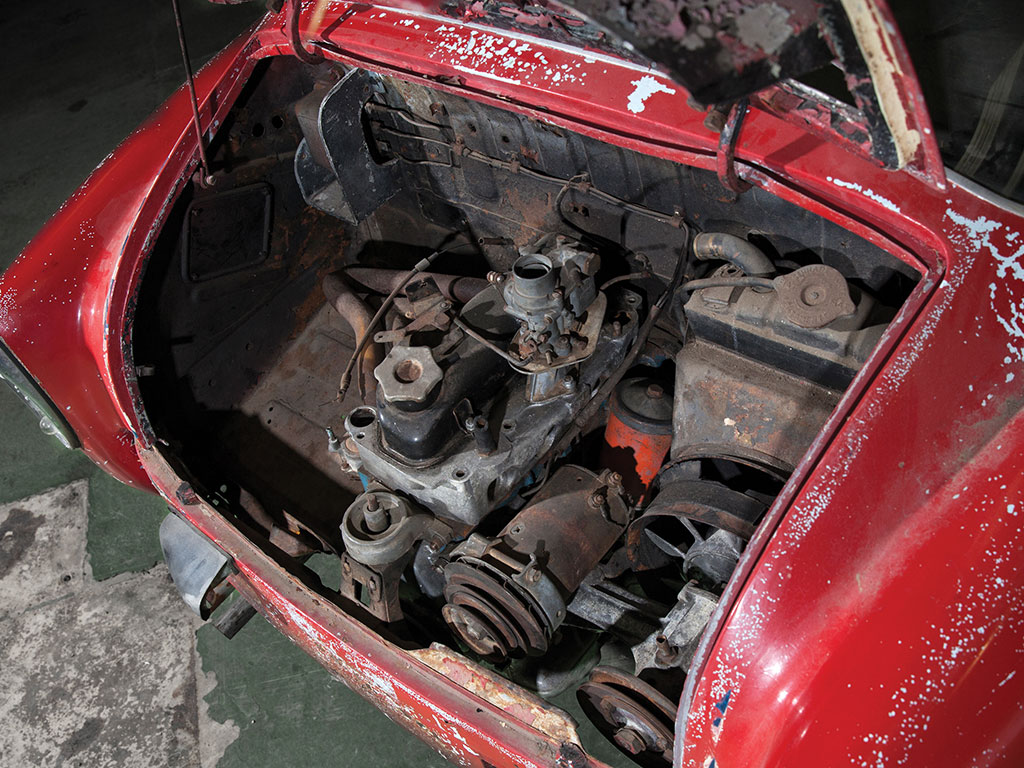 In 1958 Abarth upgraded the name of the car to the Fiat-Abarth 750 GT Record Monza in honour of a Pininfarina bodied 750 GT's record breaking exploits the year previously when a 750 GT had been raced around the Monza circuit for four straight days achieving an average speed of 165.376kmh over a 72 hour stretch and broke a number of records.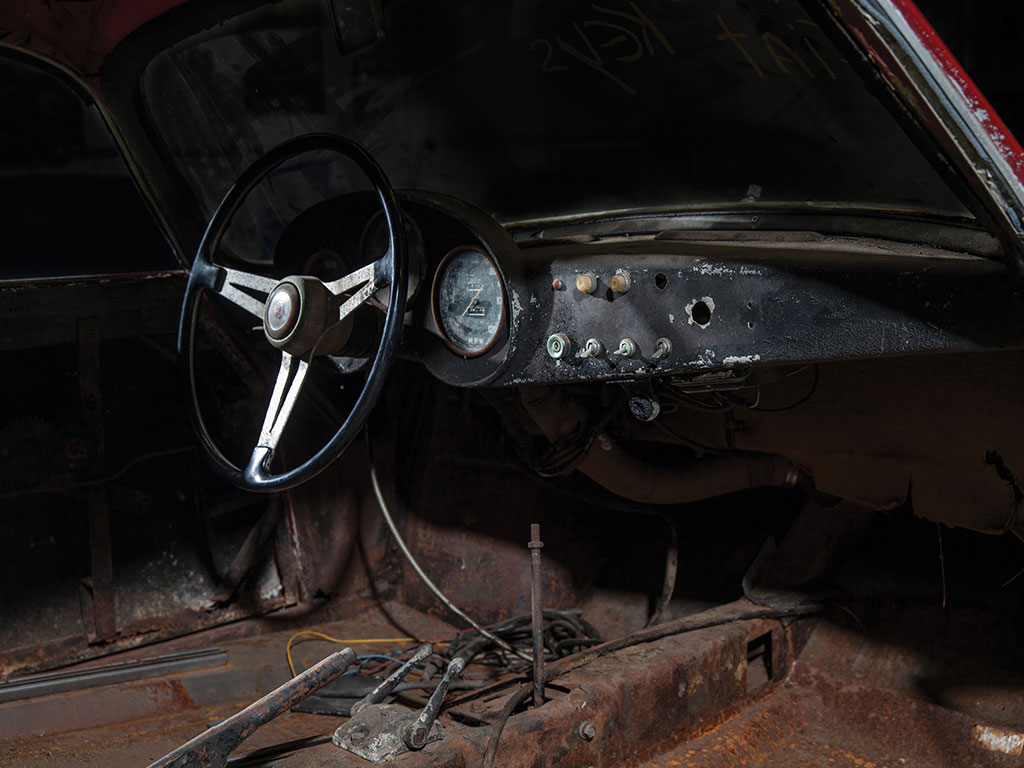 Interestingly Carlo Abarth was not Italian despite the red blooded Italian cars he created and his Italian sounding name. He was actually born Karl Abarth and was Austrian. He knew and worked with Ferry Porsche in post war Europe and was an Italian distributor of Porsche cars.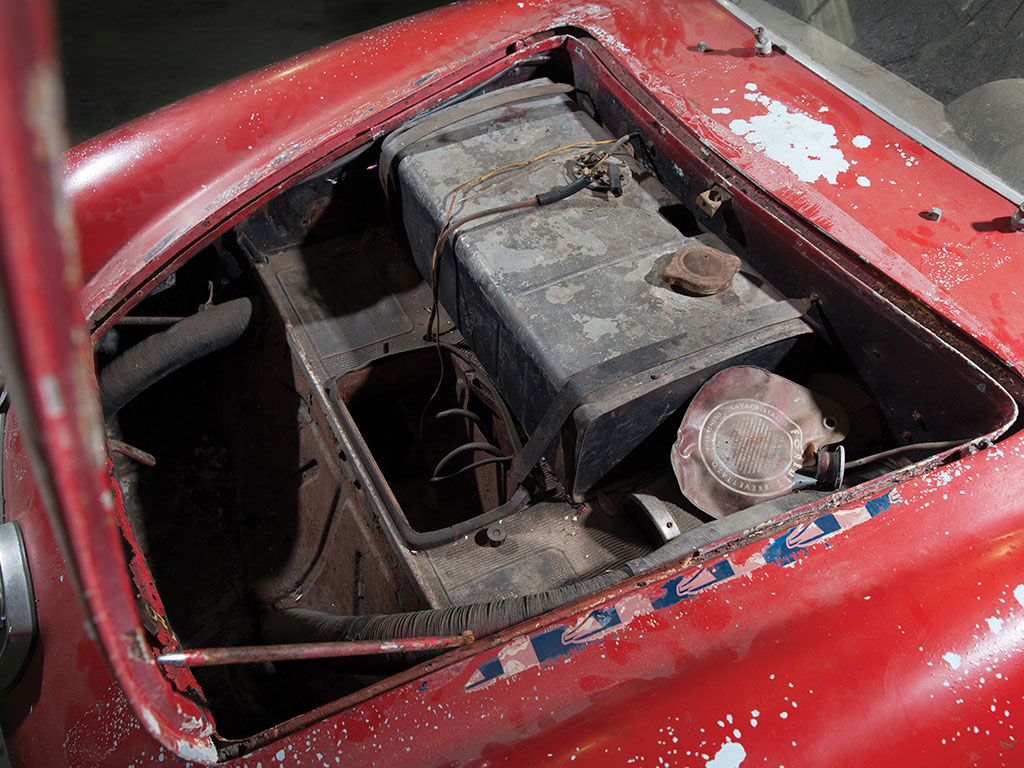 But the bottom line question is this small but spirited Fiat-Abarth 750 GT Zagato worth restoring? If you are interested in the car it will be essential to make a physical assessment of its restorability, and to get some costs of parts. My thoughts are that it quite possibly is, but I haven't had the chance to do a decent assessment of the car. I guess I'm just an old romantic who was smitten by Abarths as a wide eyed schoolboy at the London Earl's Court motor show in the fifties. Abarths were the trailblazers before the creation of the Mini but, being hand built and expensive, were out of reach for most.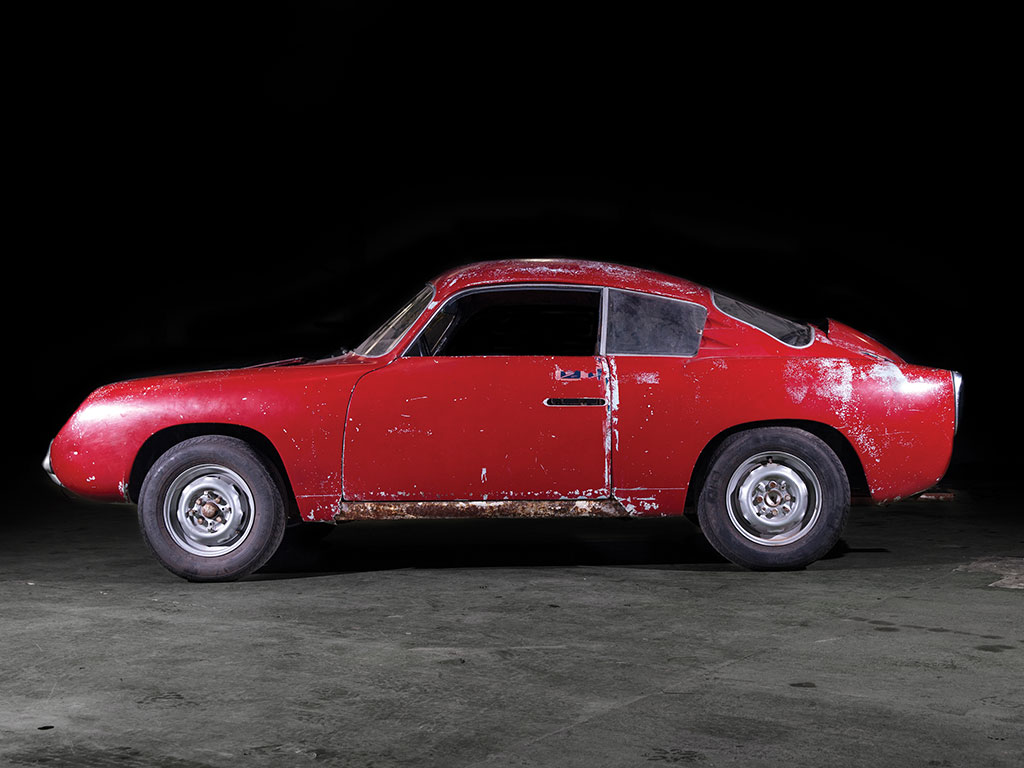 If you are interested in this car you will find the RM Sotherby's auction page for it if you click here.
The Auction is scheduled in Paris on 3rd February so you would need to move quickly on it if interested.
What will it be like if you do buy and restore it?
The video below gives you some idea.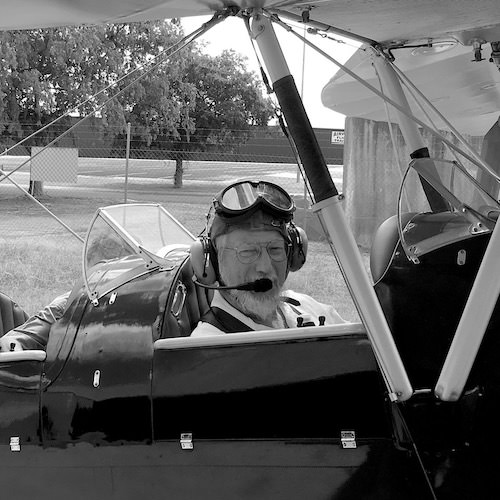 Jon Branch is the founder and senior editor of Revivaler and has written a significant number of articles for various publications including official Buying Guides for eBay, classic car articles for Hagerty, magazine articles for both the Australian Shooters Journal and the Australian Shooter, and he's a long time contributor to Silodrome.
Jon has done radio, television, magazine and newspaper interviews on various issues, and has traveled extensively, having lived in Britain, Australia, China and Hong Kong. His travels have taken him to Indonesia, Israel, Italy, Japan and a number of other countries. He has studied the Japanese sword arts and has a long history of involvement in the shooting sports, which has included authoring submissions to government on various firearms related issues and assisting in the design and establishment of shooting ranges.