The Winchester Model 1876 is associated with Teddy Roosevelt and with the wild west era. It is a rifle that was iconic even before Steve McQueen immortalized it in his classic movie Tom Horn, a movie which blended history with folk-law in the best Western tradition.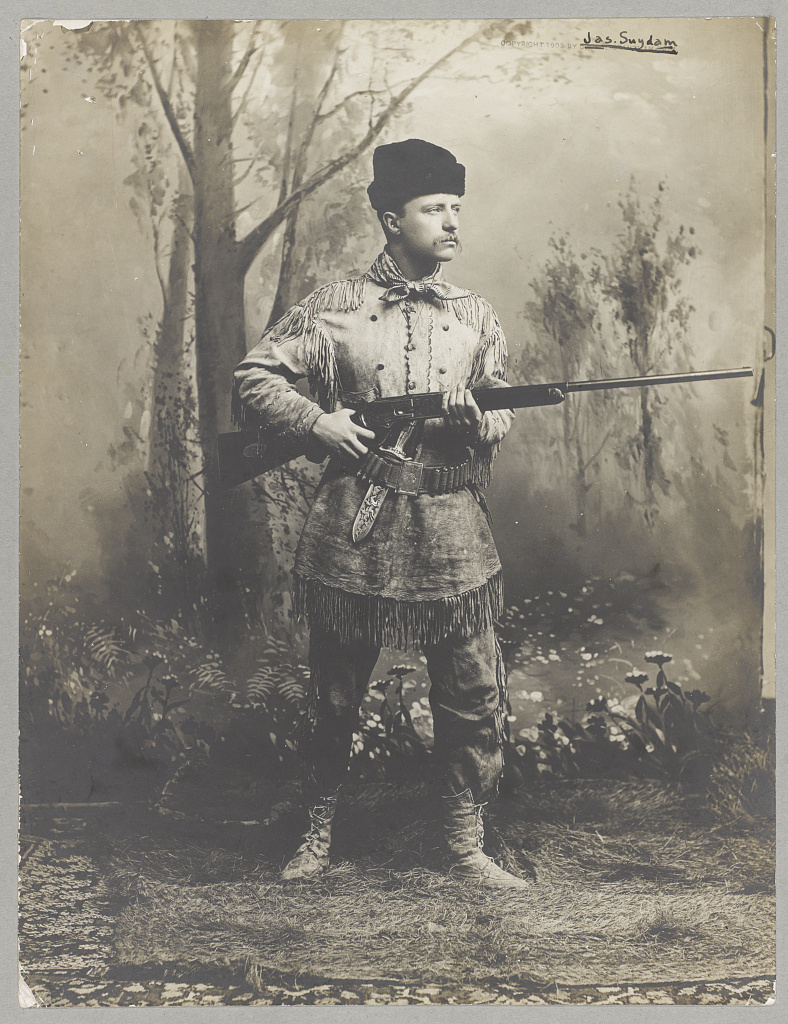 With its slab sides and solid appearance the Winchester 1876 is an imposing rifle. Chambered for 40-60, 45-60, 45-75WCF and the 50-95 Express this was a classic American big game rifle, also good for the range wars and Indian wars that characterized the period. It was truly a rifle of the "Wild West".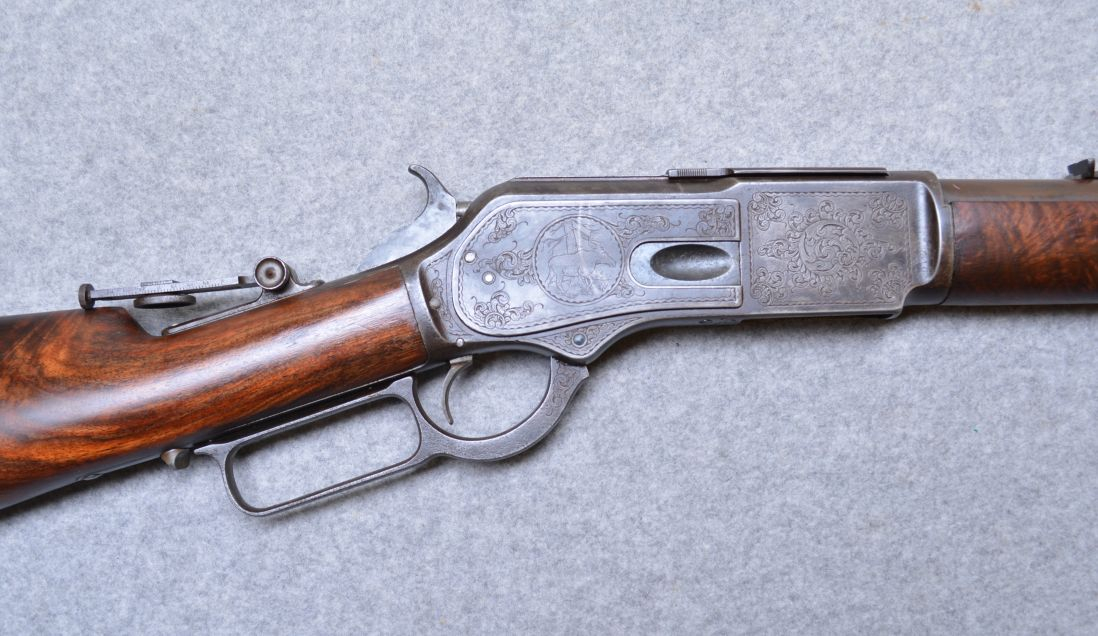 The Winchester 1876 was created from a prototype of 1868 that did not enter production. This was a rifle chambered for full size centerfire rifle cartridges as opposed to its predecessors which used handgun ammunition. The rifle was made in four versions, the carbine with a 22″ barrel, the Express Rifle with a 26″ barrel and a half magazine, the Sporting Rifle with a 28″ barrel, which is the type of the sale rifle pictured, and the Musket with a 32″ barrel. This was the only repeating rifle known to have been used by professional buffalo hunters.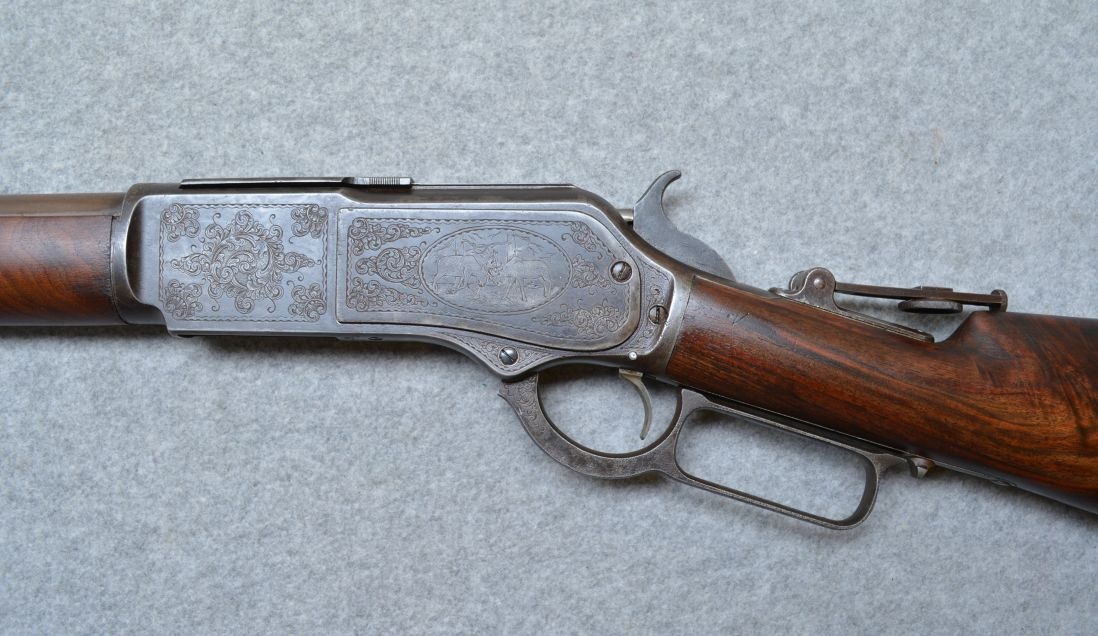 This antique rifle that is for sale on Cabelas can be found if you click here.
Asking price is currently USD$8999.99
The stock wood on this antique piece is very interesting and pretty.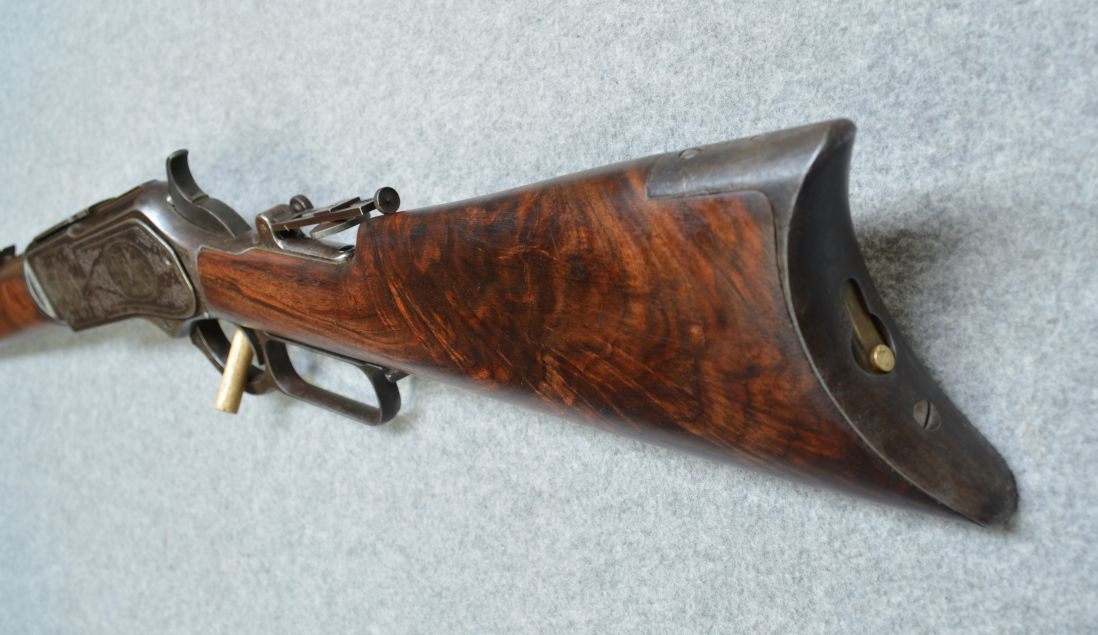 For those looking for an affordable non-antique Winchester 1876 there are reproductions made by Uberti and Cimarron.
The 45-60 cartridges can be made by shortening 45-70 brass. You'll find an article on reloading for the 45-60 in downloadable PDF format if you click here.
You will find a video from duelist1954 on YouTube on making 45-60 brass by shortening 45-70 cases below. (As there is quite a bit of brass to trim off the use of a powered case trimmer will make things much quicker and easier.)

The Winchester 1876 is a rifle with a lot of character, that was used by some of the most famous characters of American history. It is both a nostalgic piece, and a practical hunting rifle to take out to the deer woods.
You'll get an appreciation of the size and enjoyment potential of the reproductions of the Winchester 1876 in the video below from hickok45.

(
All pictures of the sale rifle courtesy Cabela's
).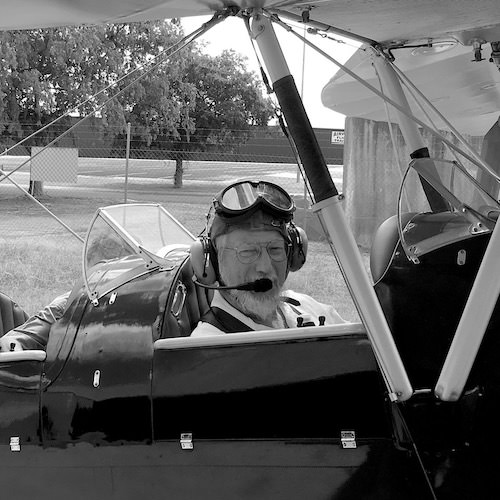 Jon Branch is the founder and senior editor of Revivaler and has written a significant number of articles for various publications including official Buying Guides for eBay, classic car articles for Hagerty, magazine articles for both the Australian Shooters Journal and the Australian Shooter, and he's a long time contributor to Silodrome.
Jon has done radio, television, magazine and newspaper interviews on various issues, and has traveled extensively, having lived in Britain, Australia, China and Hong Kong. His travels have taken him to Indonesia, Israel, Italy, Japan and a number of other countries. He has studied the Japanese sword arts and has a long history of involvement in the shooting sports, which has included authoring submissions to government on various firearms related issues and assisting in the design and establishment of shooting ranges.